November 16 is Beaujolais Nouveau Day, which means it's time to start finding a place to get your celebratory glass of this special wine. This wine is meant to be drunk young to experience the fresh and fruity flavors the harvest has to offer. Celebrate with a glass on the day and buy a bottle for Thanksgiving, as this wine pairs nicely with turkey and traditional Thanksgiving sides.
Because this wine is harvested for sale in the same year and meant to be enjoyed in the same year, your time to drink this unique wine as intended is limited. Luckily for you, we have gathered a list of the best places to get a glass of Beaujolais Nouveau this year to mark the occasion.

Best NOLA Places for a Glass of Beaujolais Nouveau


1. Briquette
701 S. Peters St.
briquette-nola.com | (504) 302-7496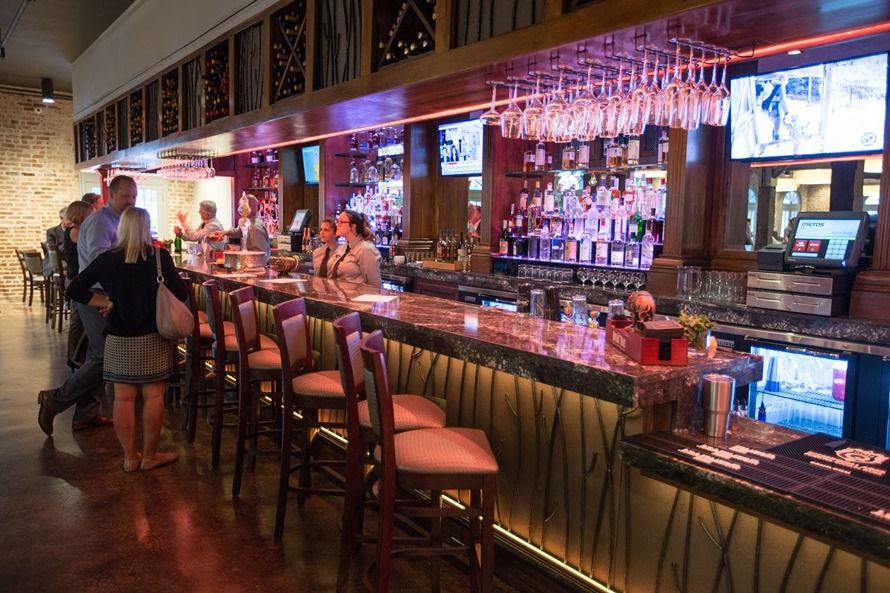 Briquette is a seafood restaurant in New Orleans that blends contemporary and casual vibes to create a welcoming atmosphere for guests. This is a great place to get a glass of Beaujolais Nouveau, pairing it with a lovely piece of fish or a pasta dish.
Briquette has many Beaujolais wines on their wine list and describes the wine as a "light color wine with low tannins." This results in a fresh, fruity wine that is unique to the Beaujolais region of France. Be sure to look at the wine list and choose your favorite Beaujolais or find a new one to try.

2. Emeril's
800 Tchoupitoulas St.
emerilsrestaurant.com | (504) 528-9393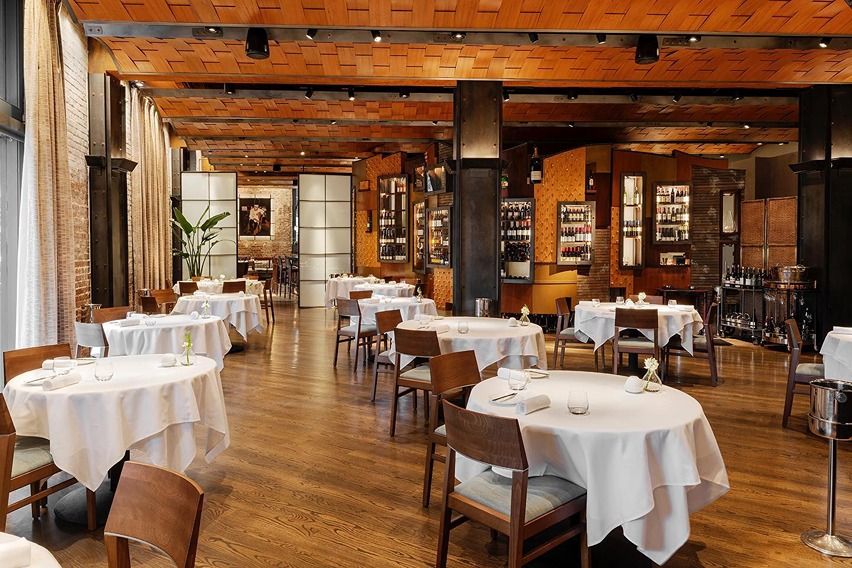 Emeril Lagasse is a well known chef and restaurant owner from New Orleans. His very own restaurant in the city, Emeril's, is known for its dishes with bold flavors and fine dining experience. The restaurant uses sustainable ingredients and local produce as a commitment to highlighting Southern food.

Emeril's is also committed to serving only the best wines to its customers. The restaurant has a large selection of Beaujolais wines to choose from from their very own cellar. The Wine Bar, accessible through the Julia Street entrance, is a more relaxed environment compared to Emeril's, but all of the elegance is still there. Here you can still enjoy a glass of a Beaujolais wine with signature small plates.

3. Commander's Palace
1403 Washington Ave.
commanderspalace.com | (504) 899-8221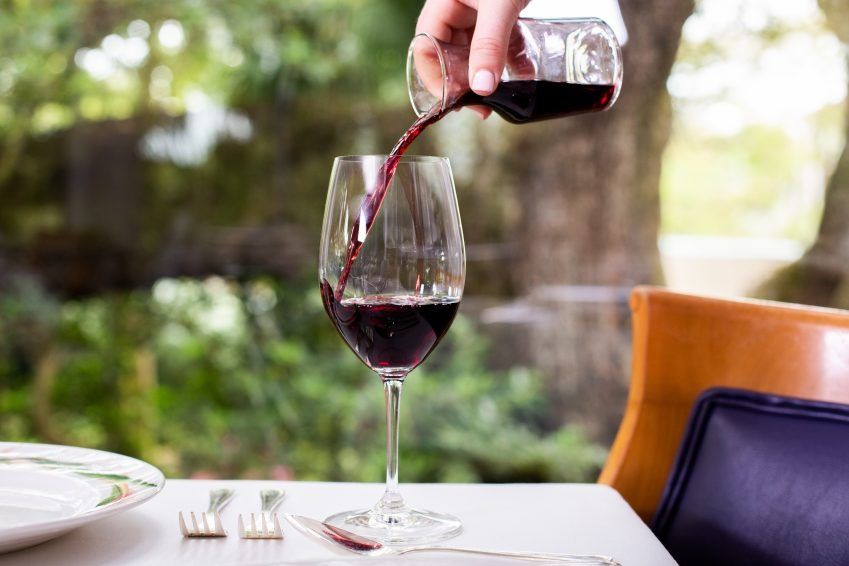 Commander's Palace might be one of the most well-known restaurants in New Orleans for fine dining. Many families choose to spend celebratory dinners at Commander's Palace, but that's not necessary to enjoy the atmosphere, food, and wine here.

Make a night of it; get dressed up and go to a nice dinner with lovely wine. Don't be afraid to ask your server what to pair a glass of Beaujolais with. You can trust you will be served the absolute best from this Wine Spectator Grand Award winning restaurant.

4. Restaurant August
301 Tchoupitoulas St.
restaurantaugust.com | (504) 299-9777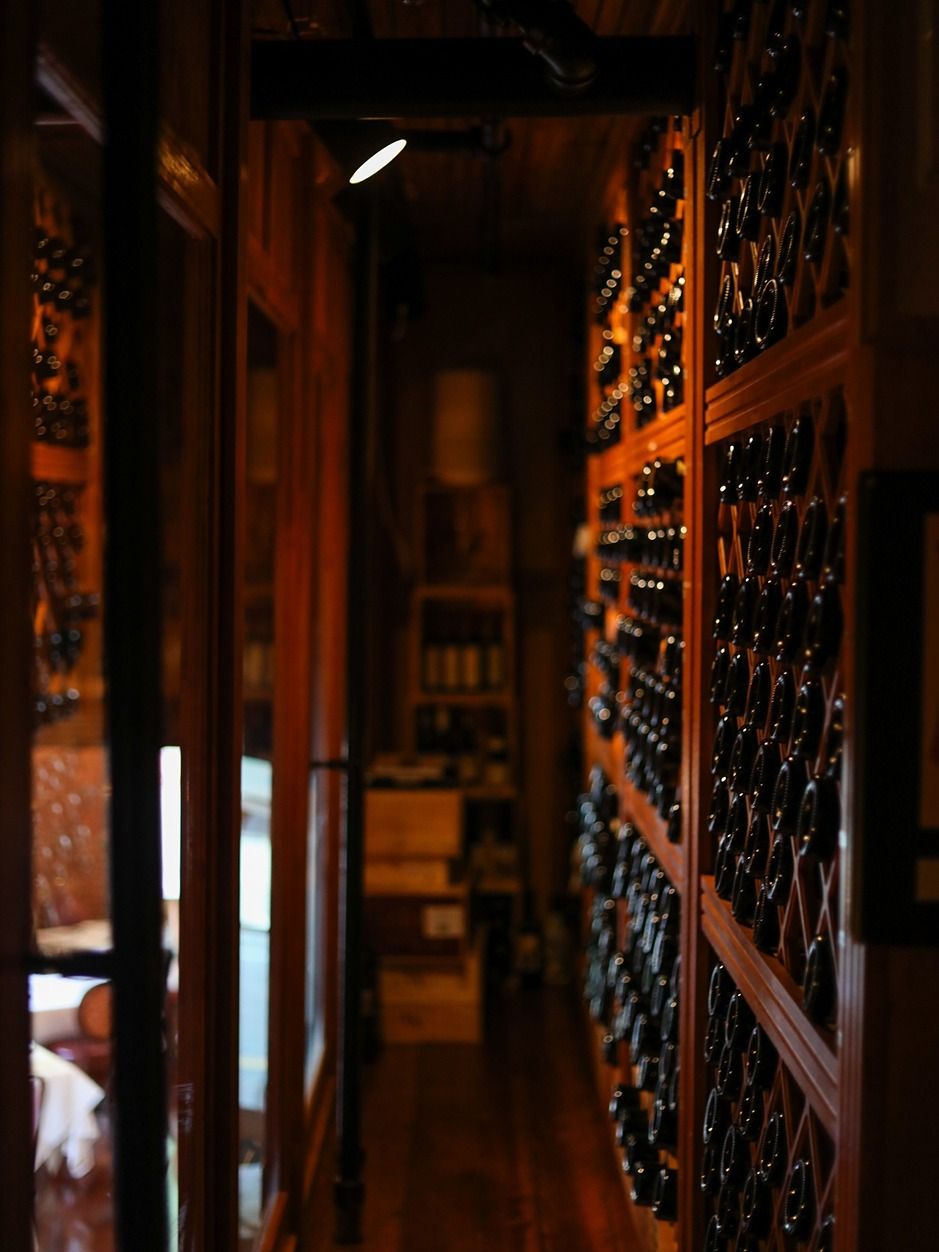 Restaurant August is an upscale New Orleans restaurant serving contemporary Creole dishes from classically trained chefs. Only the best will do here and that includes the wines. Pair your glass of Beaujolais with crispy soft shell crab, red snapper Pontchartrain, or roasted corn and chanterelle mushrooms.
Restaurant August has their very own sommelier, so if you have any questions about their choices of Beaujolais wines, there is someone there to give you answers you can trust. Make your reservations now as slots fill up quickly.
5. Copper Vine
1001 Poydras St.
coppervine.com| (504) 208-9535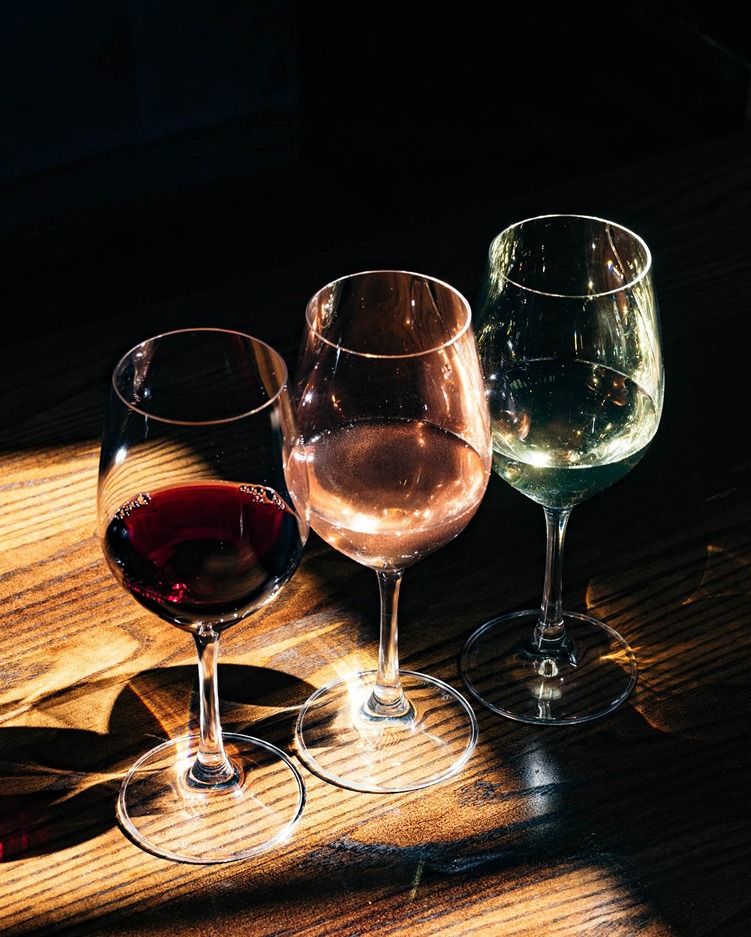 Copper Vine is a restaurant with fun cocktails, tasting flights, wine, and beer on tap. Here you can enjoy sandwiches, soups, salads, and seafood for brunch, lunch, and dinner. Soak up the chic atmosphere inside or dine on their cozy patio.
Their wine list features a Domaine de la Chapelle des Bois Fleurie Beaujolais. You can order wine from the wine list in a variety of portions including half of a glass, a full glass, a glass and a half or eight ounces, and a 750 ml bottle.
6. Orleans Grapevine Wine Bar & Bistro
20 Orleans Ave.
orleansgrapevine.com| (504) 523-1930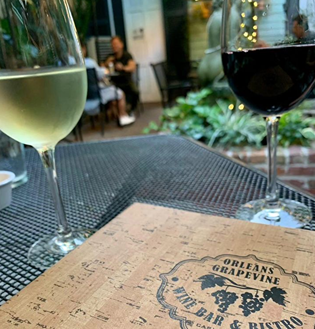 Orleans Grapevine was founded by the well-known in New Orleans business team of Pam Fortner and Earl Bernhardt to create a casual fine dining experience for people. Here you can enjoy small plates, salads, and seafood dishes such as Gulf fish amandine, shrimp remoulade, and scallops.
With "grapevine" in the name, you can bet that Orleans Grapevine has premium wine selections. In fact, the restaurant boasts about having the largest selection of wines by the bottle in New Orleans. There is no doubt that you will be able to find your new favorite bottle of Beaujolais here.
7.

Commons Club

550 Baronne St.

virginhotels.com | (504) 381-3534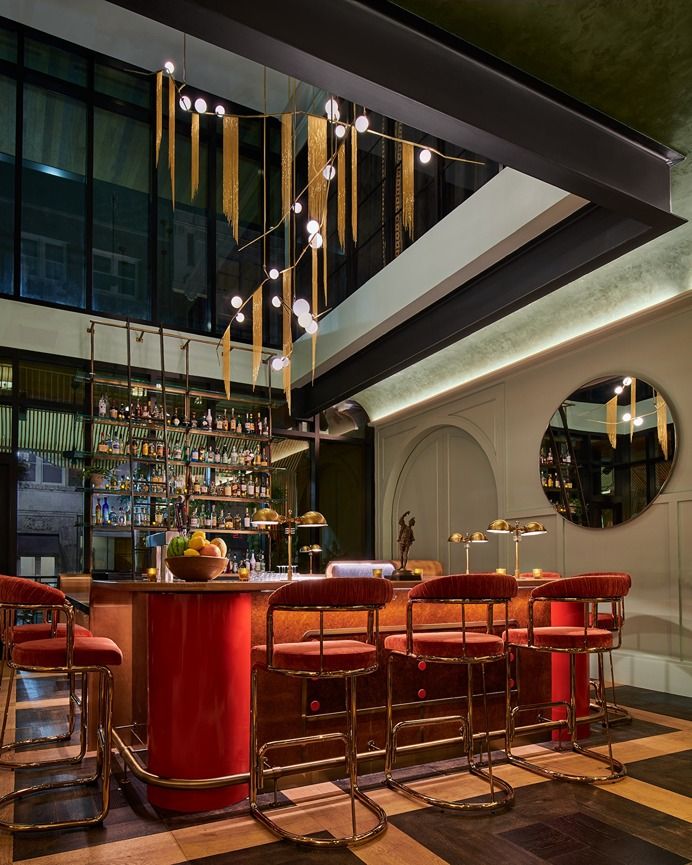 The Commons Club inside Virgin Hotels New Orleans offers guests a relaxed and elegant oasis in the heart of the city. The Kitchen at Commons Club is the spot to dine in and enjoy bold dishes. The Bar at Commons Club is where you can snack on small bar bites and enjoy live entertainment.
Whether you choose to dine in at The Kitchen or hang out in The Bar, you can experience the bliss of a glass of Beaujolais wine. This refreshingly light wine will pair nicely whether you have a full dinner in front of you or just bar bites. The elegance of the atmosphere and the dishes will surely elevate your Beaujolais wine experience.
8. Bar Marilou
544 Carondelet St.
barmarilou.com | (504) 814-7711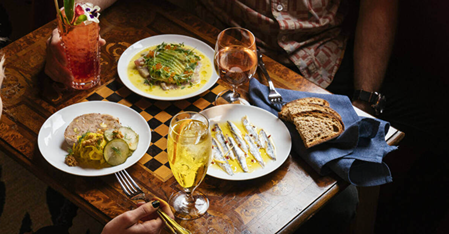 Bar Marilou is a French bar that is located in a remodeled former library. The atmosphere is cozy yet elegant with prints and bold colors, shelves of books, and sofas. Here you can enjoy small plates and cocktails, wine, and beer.
The menu has something for everyone from crispy layered potatoes with créme fraîche and caviar to a Wagyu burger with blue cheese. If you want something light to pair with your glass of Beaujolais, try the seasoned olives and almonds. Reservations are strongly recommended, so plan ahead to enjoy your wine and bites.
9.

Antoine's

713 St. Louis St.

antoines.com | (504) 581-4422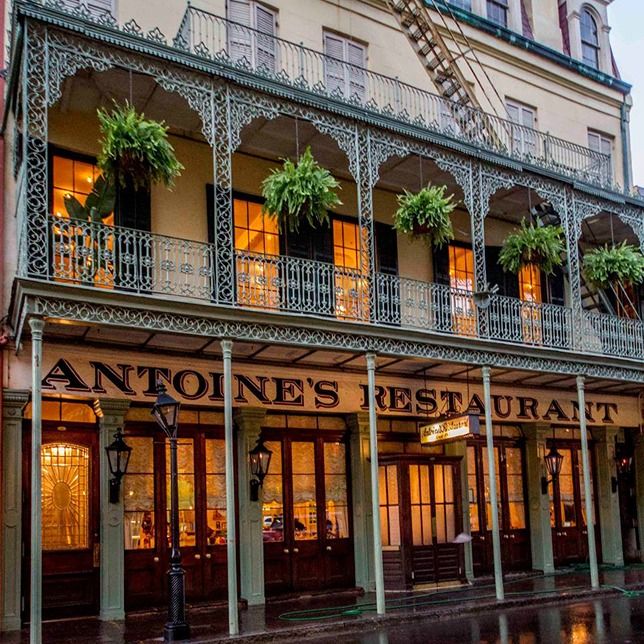 Antoine's is the oldest family-run restaurant in the country, dating back to 1840. Here you'll find one of the best and well-known French-Creole fine dining experiences in New Orleans. In fact, Antoine's is the birthplace of Oysters Rockefeller and Eggs Sardou and popularized Pommes de Terre Soufflés.
While Antoine's may be known for their oysters and potatoes, their wine selection is impressive as well. At Antoine's, you can enjoy a glass of Beaujolais, just in time for Beaujolais Nouveau Day this year. Whether you go for Sunday Jazz Brunch or dinner, you won't be disappointed. Make reservations now so you can celebrate Beaujolais Nouveau Day at Antoine's.

10.

Broussard's

819 Conti St.

broussards.com | (504) 581-3866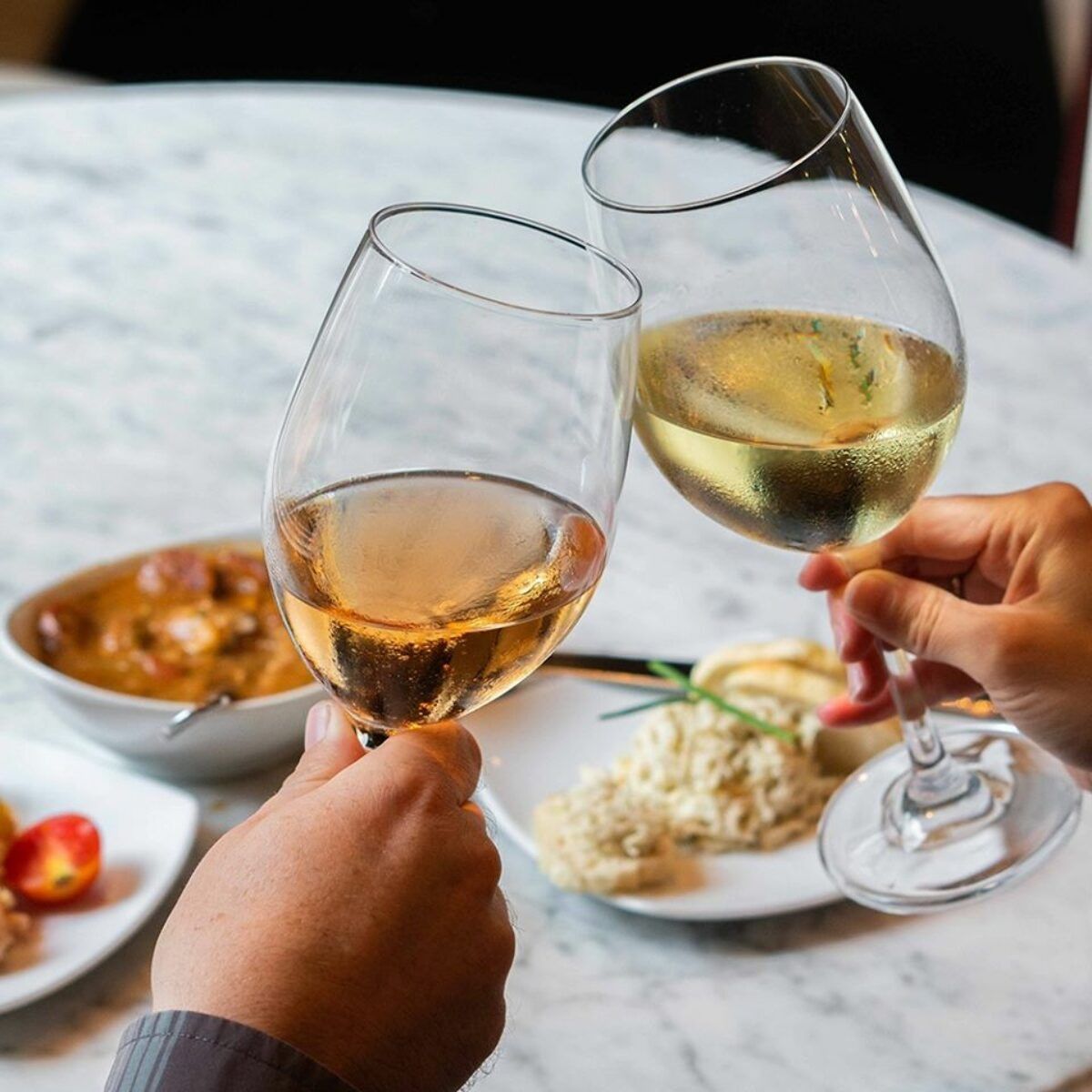 Broussard's has been serving locals and tourists in New Orleans high quality French-Creole dishes since 1920. At Broussard's, there is no shortage of ways to enjoy a glass of Beaujolais wine for Beaujolais Nouveau Day. Choose from jazz brunch in the courtyard, dinner in the dining room, or even their Empire Bar for a refreshingly light glass of wine.
Jazz brunch is Friday to Sunday, 10 a.m. to 4 p.m. Dinner is served Monday and Thursday to Saturday from 5 to 9 p.m., while the Empire Bar is open Monday and Thursday to Sunday. The bar has different hours for different days, so be sure to check the Broussard's website for more information.

Celebrate Beaujolais Nouveau Day with These 10 NOLA Spots
There are plenty of places to go to celebrate Beaujolais Nouveau Day, but these have made our top 10. For Beaujolais Nouveau Day this year, try one of our top places to get a glass of this unique wine. These restaurants and bars are the best at fine dining and offering premium wines and dishes.
New Orleans has no shortage of amazing places to get great wine and food as its known for its incredible cuisine. Beaujolais Nouveau Day is your opportunity to indulge in this unique cuisine and taste one of the freshest, lightest wines on the wine list.