Entertainment
Culture
Besides Mardi Gras, Halloween may be New Orleans's most favorite holiday. Much like the relationship between Mardi Gras and Ash Wednesday, Halloween is observed the night before the Roman Catholic All Saints Day on November 1.
Pchum Ben Khmer [wikimedia common /...
Read More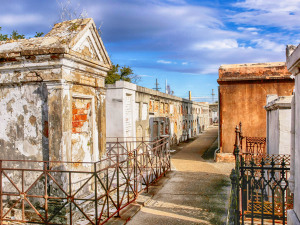 There's just something intriguing about a cemetery, in all its creepy splendor, that feeds into the human fascination with the unknown and our attraction to the macabre. But...
Read More
New Orleans Sports and Fitness (Ent.)