New Orleans is one of the most colorful and popular tourist destinations in all of the United States. The city is famed for its world class cuisine, fantastic music, infectious fun, and welcoming nature. In addition, its drinking culture is one of the many, many draws that brings scores of people to the Crescent City.
Best Places to Drink Wine in New Orleans
Everyone knows that New Orleans is the place to go for a fun cocktail or creative drink. And we are definitely known for our daiquiri culture. But the truth is, New Orleans isn't all daiquiris and Hurricanes! In fact, our Where Y'at writers even like to make their own homemade cocktails from time to time. But try some wine next time you're out and about. Check out these relaxing spots in the Big Easy for a glass of your favorite wine.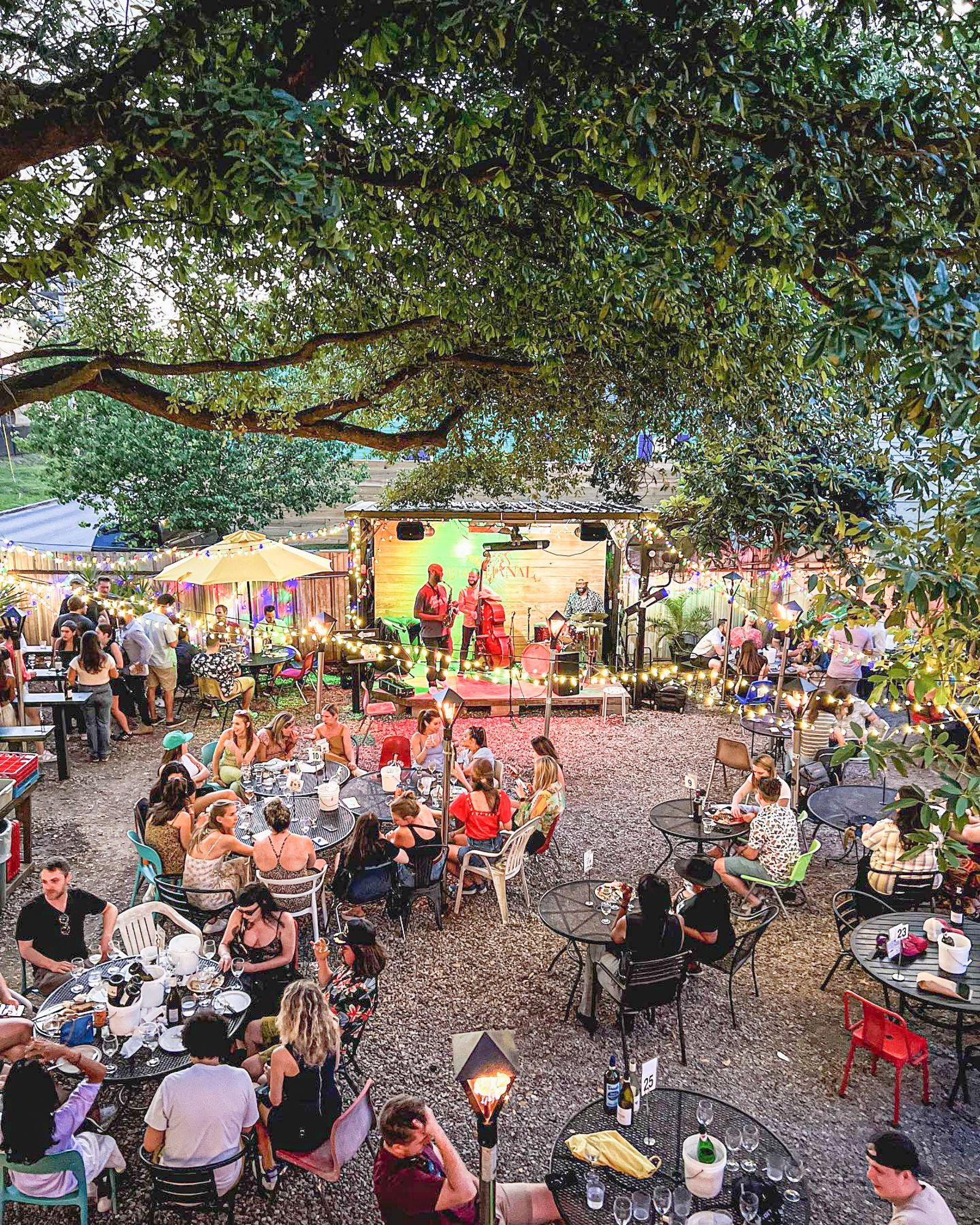 1. Bacchanal Wine
600 Poland Ave. | bacchanalwine.com | (504) 948-9111

Best known as New Orleans' own backyard party, Bacchanal Wine provides great drinks and live entertainment. The wine bar hosts performers every day of the week! Find the full schedule on their website to see some outstanding artists and musicians.
Bacchanal Wine also hosts weekly events like Wine Wednesday, where guests can enjoy free wine tastings from 4:00 p.m. to 6:00 p.m. Don't forget to pair your favorite cheeses with your wine selection! Bacchanal Wine allows you to make your own cheese board, along with your drinks! With all they have to offer, it's no wonder that Bacchanal Wine is top of the list!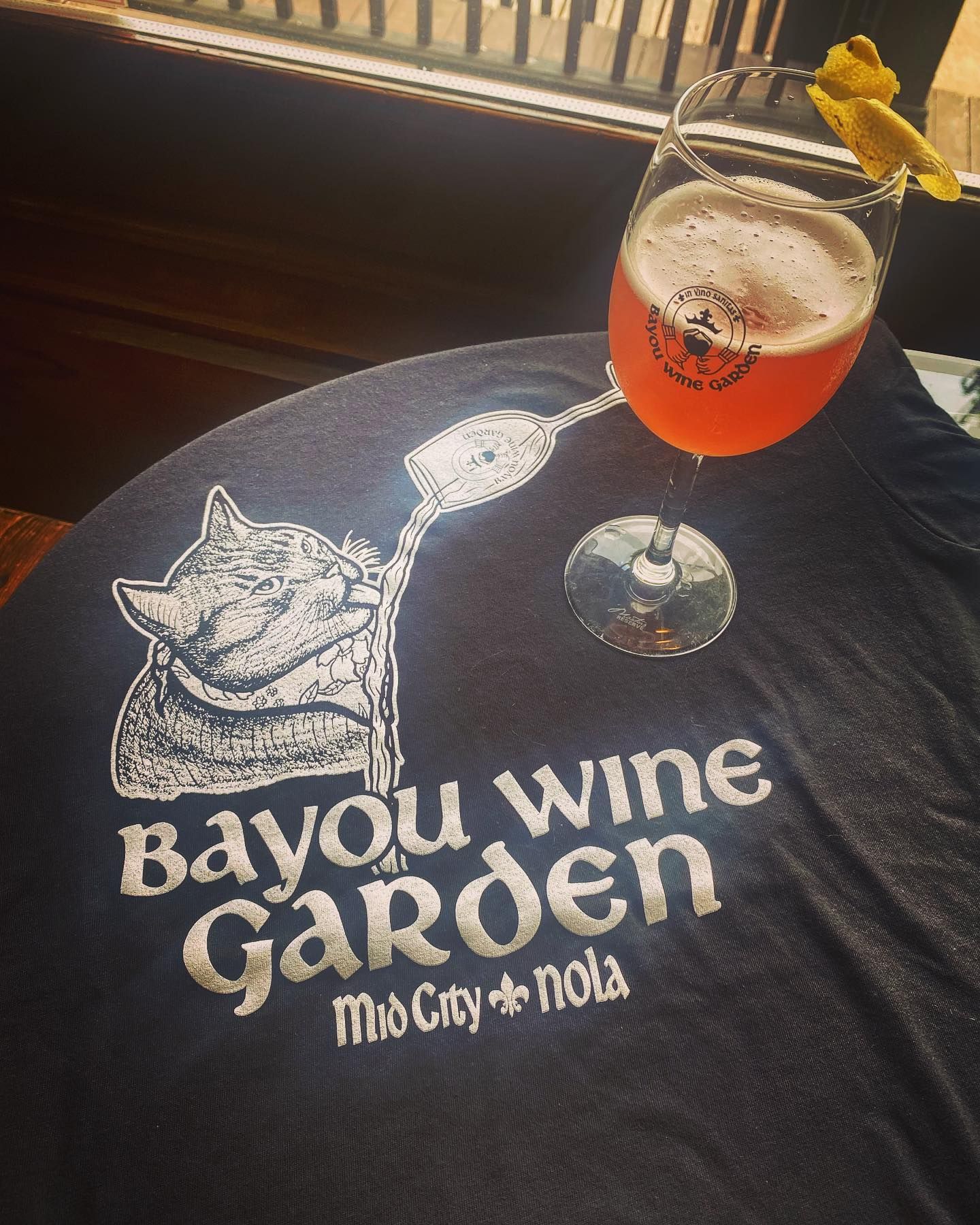 2. Bayou Wine Garden
315 N. Rendon St. | bayouwinegarden.com | (504) 826-2925

Head down to Mid-City to try Bayou Wine Garden! BWG has 36 rotating wines on tap at exceptional prices! The wine bar boasts a casual atmosphere with selections for wine lovers of all knowledge levels!
The space also includes a sophisticated Southern kitchen, as well as a charming patio setting. To top it all off, if wine isn't really your thing, head across the patio to BWG's sister bar, Bayou Beer Garden! Test out their full wine and cocktail list today!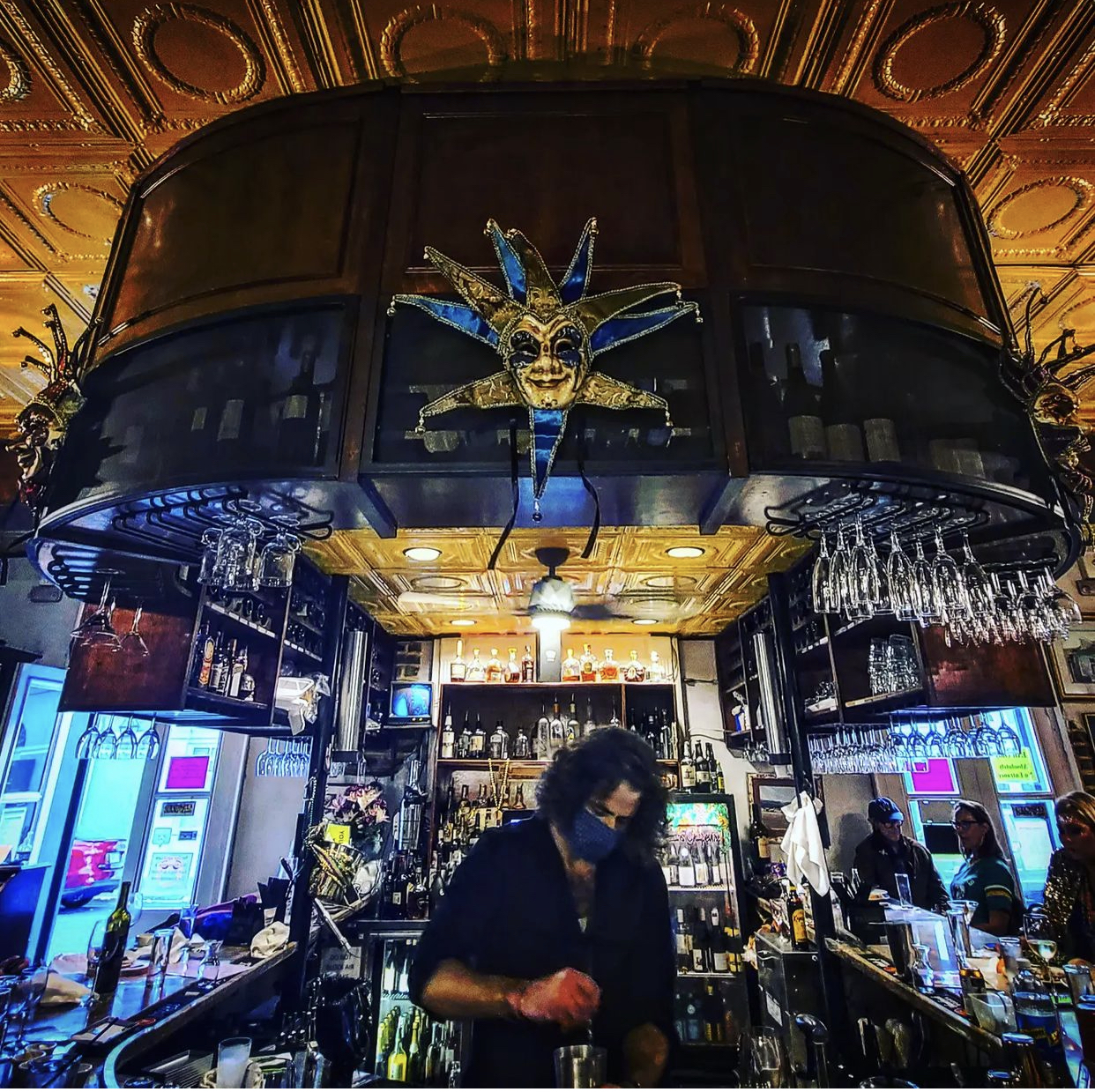 3. Orleans Grapevine
720 Orleans Ave. | orleansgrapevine.com | (504) 523-1930

Since 1808, Orleans Grapevine has been serving guests with only the best service and drinks. After its original construction several hundred years ago, the building that Orleans Grapevine now calls home was a Creole restaurant with stables in the back for horses and carriages.
The bistro's current owners renovated the building to maintain its old-fashioned charm, while keeping up with modern appeals. Come to this lovely French Quarter establishment to get a traditional New Orleans experience, and try some fantastic wine!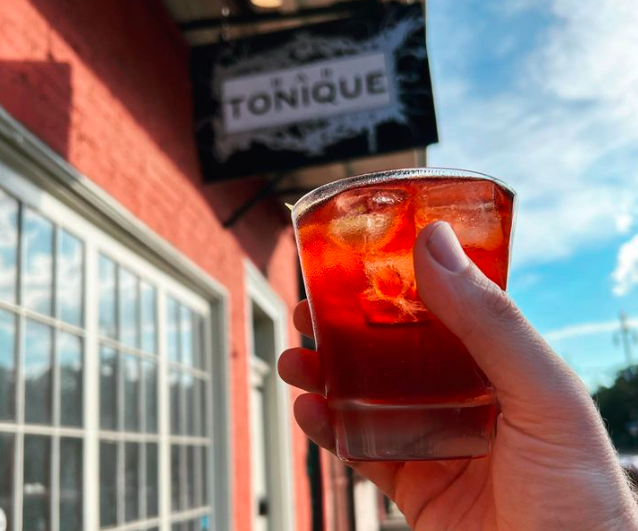 4. Bar Tonique
820 N. Rampart St. | bartonique.com

Bar Tonique is an inclusive cocktail and wine bar that welcomes all who come through their doors with open arms. It was established in 2008 as the first free-standing craft cocktail bar in New Orleans.
Bar Tonique has a majority BIPOC and LGBTQ+ identifying staff, and continues to support and promote equitable programs in the bar and service industry. Since New Orleans is the No. 1 City for gay dating, this is the perfect spot to stop in for a glass of wine on a romantic date night. The bar also hosts Turning Tables mentees, giving folks opportunities who might have otherwise experienced many hurdles in trying to enter the industry. Check out this amazing staff and their curated wine list, today!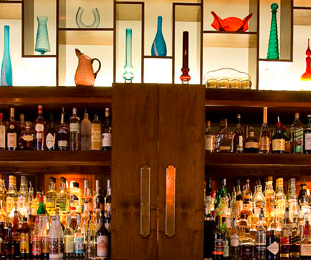 5. Bouligny Tavern
3641 Magazine St. | boulignytavern.com | (504) 891-1810

Located uptown on Magazine Street, Bouligny Tavern is a captivating space for a special night out. This vintage bar was opened in 2010, and sits adjacent to its sister restaurant, Lillette.
The ever-evolving wine and cocktail selections can be best described as diverse and sophisticated. Choose from a list of snacks, charcuterie, small plates or sweets to pair with your wine! Try anything from Bouligny Tavern's 60-bottle wine list!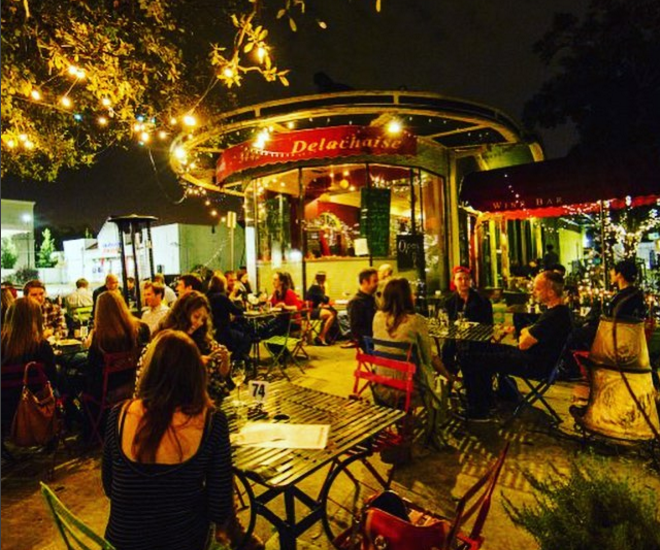 6. Delachaise
3442 St. Charles Ave. | thedelachaise.com | (504) 895-0858

This cozy wine bar is a strong contender among the best in the city. It is located on St. Charles Avenue, right next to the historic St. Charles streetcar. Delachaise serves over 350 wines, 36 of which are under $36!
Not only are they known for a beautiful atmosphere and refined wine experience, but their fries have been named best in Louisiana, several years in a row! Try their summer drinks and bar snacks! For extra excitement, visit Chais Delachaise on Maple Street, their sister location and bistro! Don't miss out on this classic New Orleans wine event!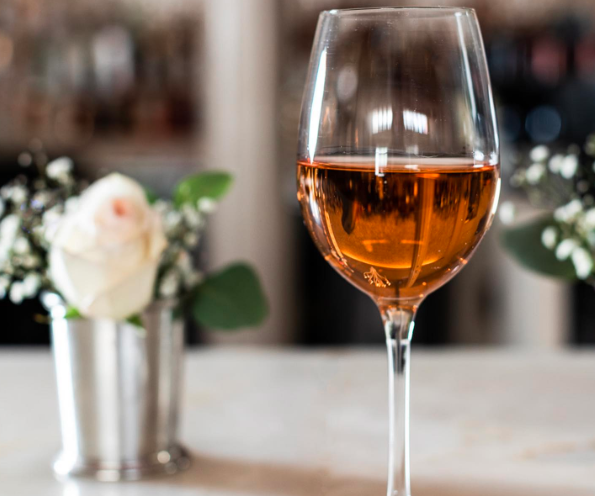 7. Oak Wine Bar
8118 Oak St. | oaknola.net | (504) 302-1485

Check out Oak Wine Bar uptown! This lively establishment is equipped with an elegant indoor space and an engaging patio. Oak Wine Bar hosts plenty of local talent, including New Orleans' famous jazz, acoustic and R&B, so that guests can take in the "soul of New Orleans".
Join the wine bar for happy hour Tuesday through Sunday from 5:00 p.m. to 7:00 p.m. Don't forget to look into hosting your next private event with OWB! You can host up to 35 guests with custom creations and the finest selection of wines and cocktails. Head down to Oak Street to see for yourself!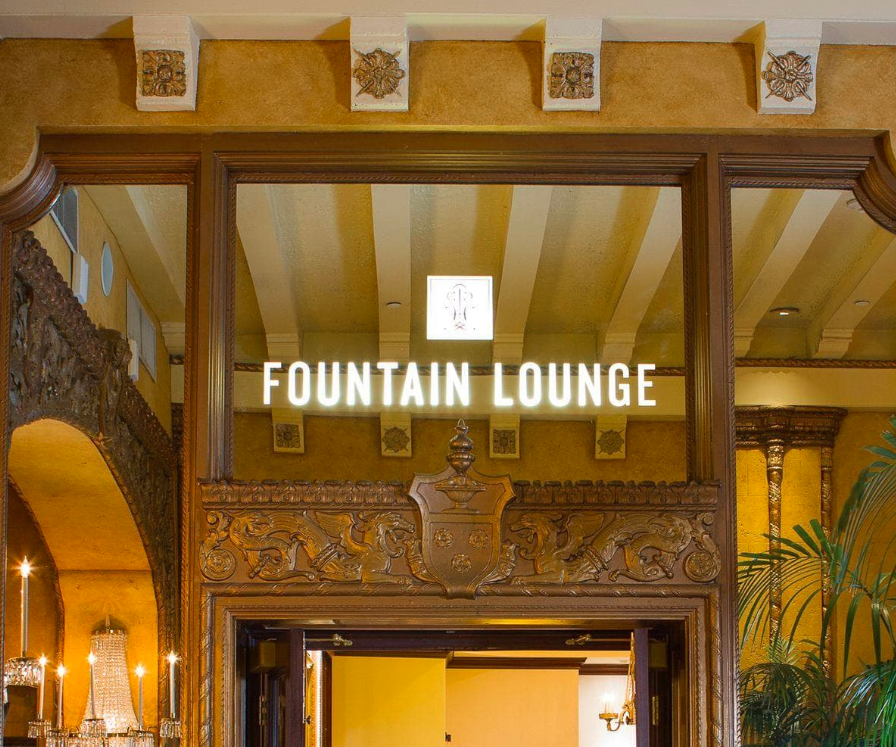 8. The Fountain Lounge
130 Roosevelt Way | therooseveltneworleans.com | (504) 648-1200

The Fountain Lounge is a modern bar, located downtown. As a part of the Roosevelt Hotel, it carries the rich history and timelessness of its location. The lounge has extensive breakfast, brunch, and dinner menus that can be paired with anything from their wonderful wine collection.
They are now doing specials on Mondays, with their famous, four-decade old recipe for fried chicken. Feel free to check out other dining experiences within the Roosevelt Hotel, including The Sazerac Bar, Domenica, Teddy's Cafe, and The Rooftop!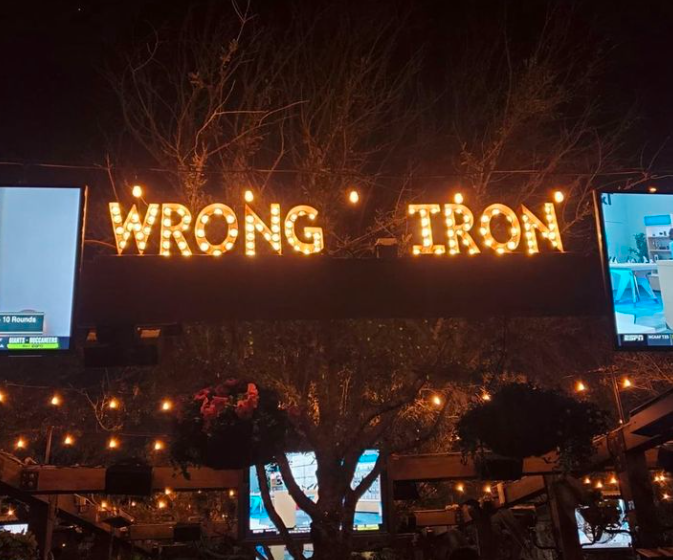 9. Wrong Iron
3523 Toulouse St. | wrongiron.com | (504) 302-1503

Wrong Iron is a beautiful patio bar, located in the heart of Mid-City. Aptly named after railroad tracks running in the opposite direction to traffic, Wrong Iron is a place to help you "slow down, recharge, and relax".
This social establishment has an extensive list of wines and cocktails to choose from. They also host a series of food trucks that pull-up every day, including the famous Gnarly Taco Truck. Wrong Iron is a dog-friendly business, so Fido is always welcome to join you and your crew!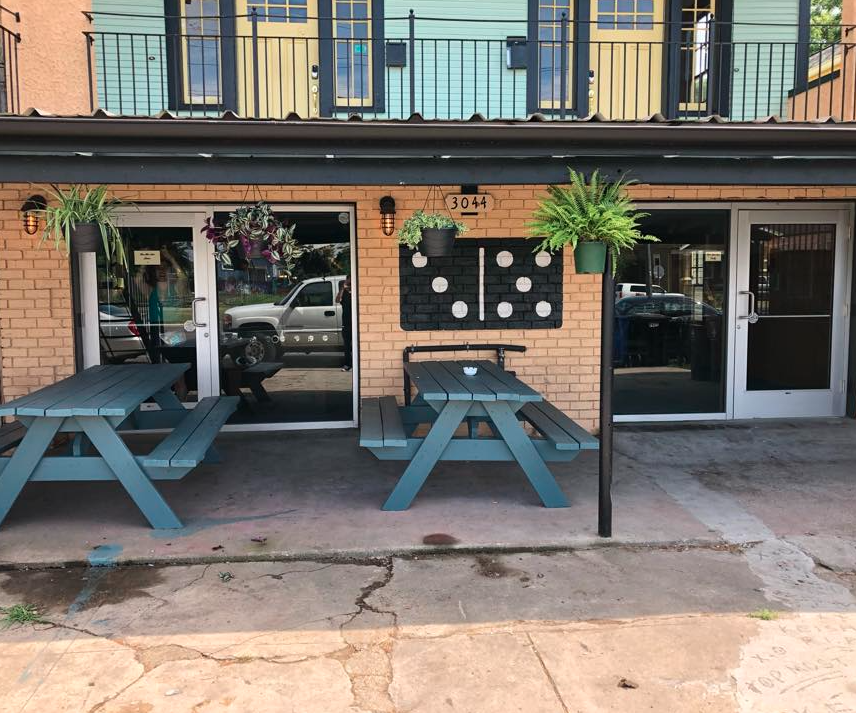 10. The Domino
3044 St. Claude Ave. | dominola.com | (504) 354-8737

Found in the Bywater neighborhood of New Orleans, this playful bar is home to lots of wine, games and pop-up events. They consider themselves to be "overachievers" in the wine business and continue to ensure that guests are getting the experiences they deserve.
The Domino hosts happy hour everyday from 5:00 p.m. to 7:00 p.m., and also invites bar patrons to participate in board games, karaoke, and dance parties! Check out their full wine list and merchandise on their website!

Red, White, And Any Wine You Like is in NOLA
New Orleans is one of the best places in America to get a good drink. Whether it be a simple glass of beer or a creative cocktail, the Big Easy has your needs covered. There are so many places in the city to get a good glass of wine, some of which are some of the highest rated food and drink establishments in the country. So the next time you're in NOLA, make sure to head to any of these 10 fantastic spots for some wine.