New Orleans has always been a city of indulging in excess. We revel in the streets, we dance until dawn, and we eat decadent foods on a regular basis. Our culinary is scene is world-famous. Many tourists claim that they decided to come to New Orleans because they want to try some of the exotic food. You just can't get it anywhere else.
When it's time to go all out for dinner, you've got to go to the really high-end places. These are the restaurants that helped make New Orleans a world-class destination for real food lovers. And they are why people love coming back to the city year after year. You can't deny the incredible cultural contributions of these culinary institutions.
Upscale New Orleans Restaurants To Check Out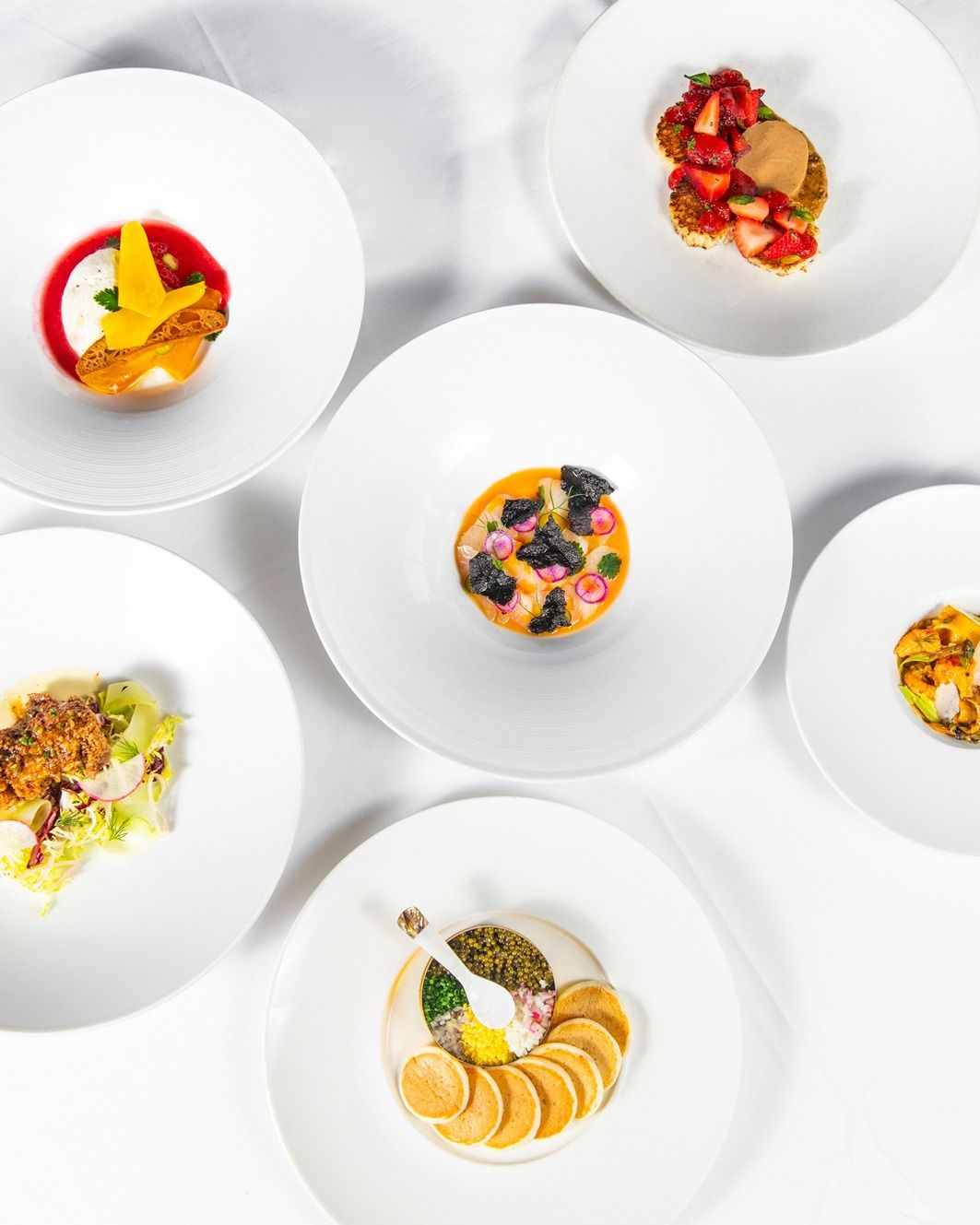 1.

Restaurant August
301 Tchoupitoulas St. (504) 299-9777, restaurantaugust.com
If you want to get away from the excitement of the French Quarter, but you don't want to stray too far away from it either, Restaurant August is in the perfect spot for a quiet dinner just over Canal Street. The beautiful restaurant harkens back to a bygone era of dining elegance; business casual attire is preferred. And the food is just as elegant and memorable.
Helmed by Chef Corey Thomas, the small, but mighty menu consists of delicacies like Duck Three Ways, Red Snapper Pontchartrain, and Grilled Strip Steak. Those in the know opt for the Chef's Tasting Menu to make their meal truly special.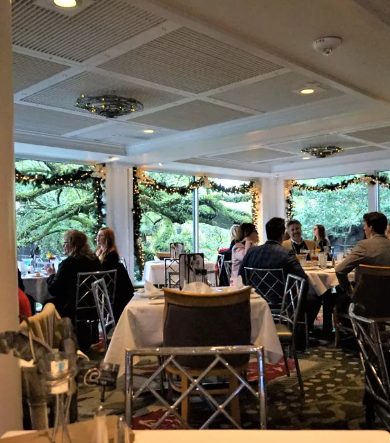 2.

Commander's Palace
1403 Washington Ave. (504) 899-8221, commanderspalace.com
Nearly every local will tell you that you have to go to Commander's Palace if you want the best high-end meal you can ever get in New Orleans. Sitting like a jewel among the flora of the Garden District, Commander's Palace has been delighting natives and tourists alike since 1893! Several prominent chefs have cooked in this kitchen including Paul Prudhomme, Emeril Lagasse, Tory McPhail, and currently Meg Bickford. If you were wondering, Commander's Palace is helmed by prominent members of the famous Brennan family.
It's always a great time of year to enjoy a meal at the famous Commander's, but the dinner service is so much fun. You can start off with the Turtle Soup au Sherry, then be dazzled by the 48 Hour Tasso-Brined Double Cut Pork Chop or the Wild Louisiana Shrimp and Grits.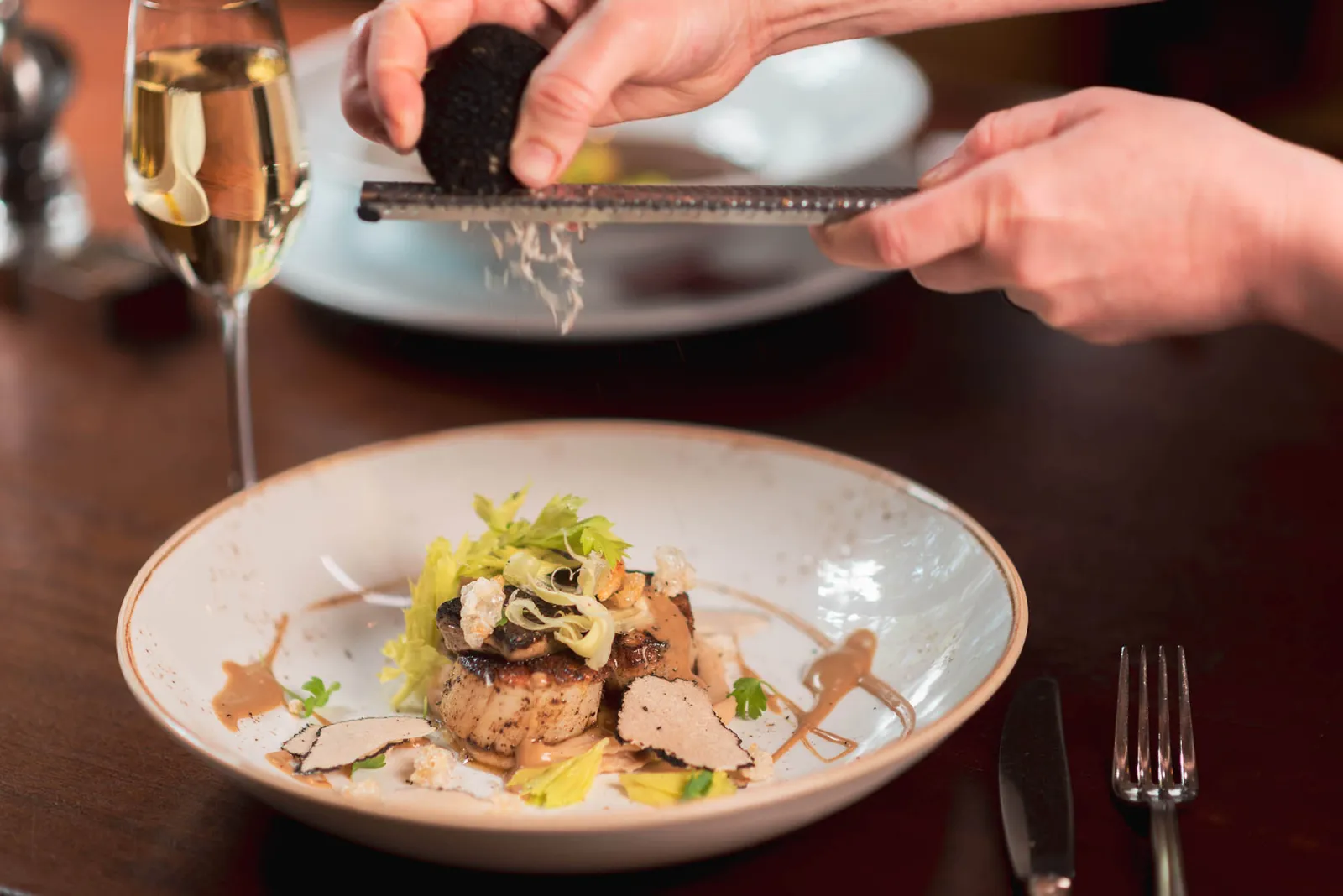 3.

Restaurant R'evolution
777 Bienville St. (504) 553-2277, revolutionnola.com
Just turn the corner off of Bourbon Street to find the door leading to Restaurant R'evolution. You will enter into a classic French Quarter dining room where visitors and local foodies alike mingle around the open kitchen and enjoy a lovely meal together. There are also several rooms for private dining that will likely be full of celebration when you visit.
The menu is likely to change with the seasons, but you will almost always have gumbo right at the top. The Death By Gumbo combines whole roasted quail with andouille sausage and oysters. Best served with a hearty red wine.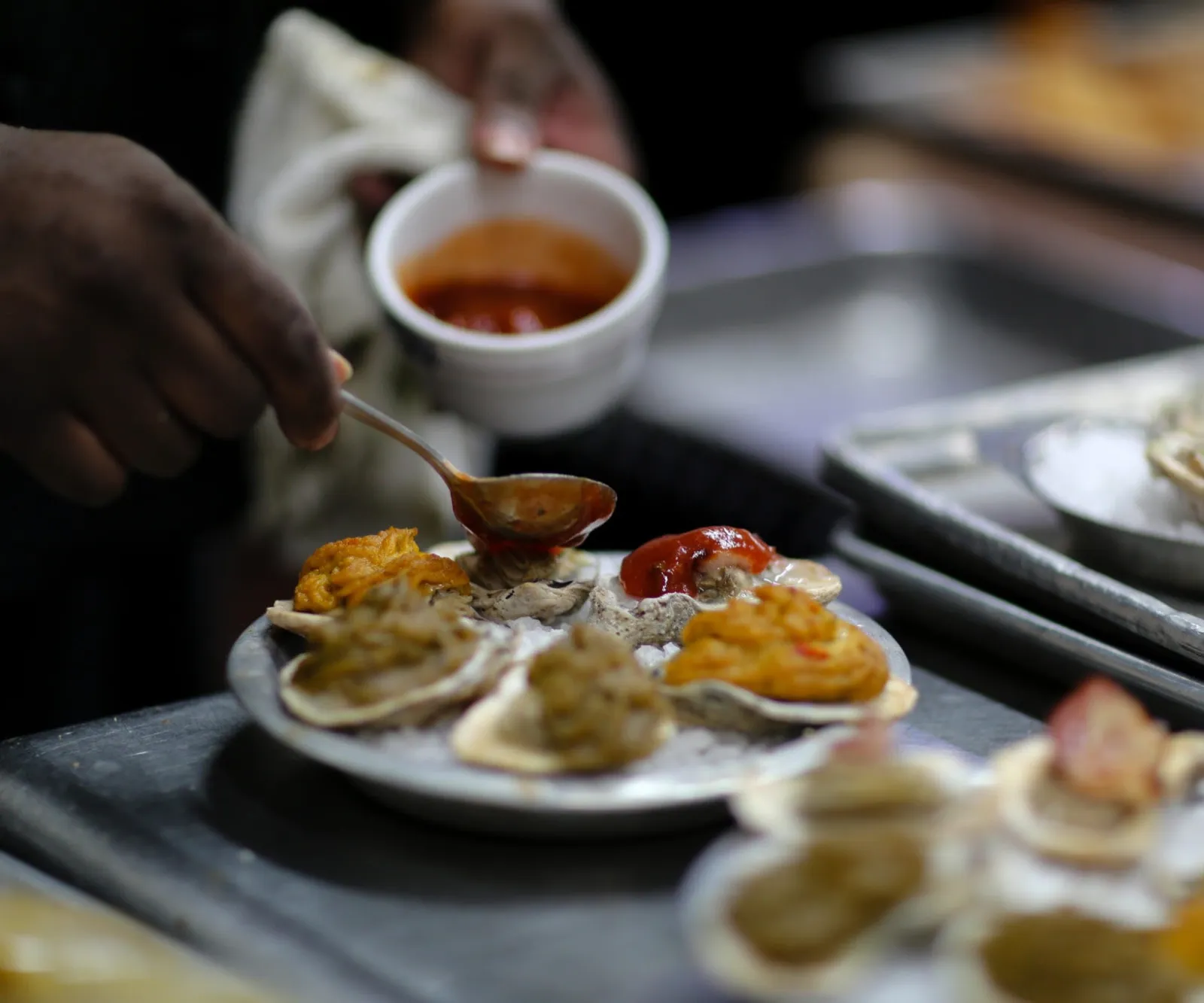 4.

Antoine's Restaurant
713 St Louis St. (504) 581-4422, antoines.com
Did you know that Antoine's Restaurant was started by a teenager in 1840? 18-year-old Antoine Alciatore started a small restaurant that grew so popular that he had to move into a larger location in 1868. Since that time, Antoine's Restaurant has remained a fine dining restaurant that is known the world over for superb service, historical décor, and excellent Creole food.
Antoine's is happy to feed you for lunch, brunch, happy hour, and dinner. Most meals for the regulars begin with the historical Souffle Potatoes and end with a massive slice of Baked Alaska and Café Brulot Diabolique.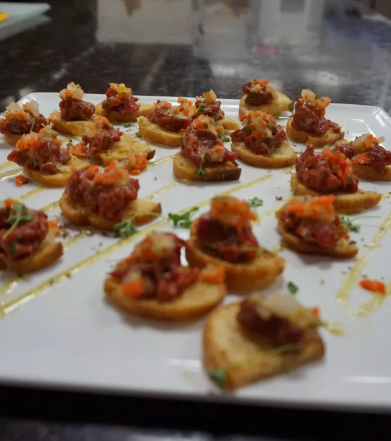 5.

Broussard's Restaurant & Courtyard
819 Conti St. (504) 581-3866, broussards.com
Just north of the throng of Bourbon Street. Broussard's offers a warm, welcoming respite beyond the partying. Broussard's offers fantastic French-Creole fare for dinner service and brunch. They're also know to do occasionally dinners that are a part of a conceptual series, but that may be difficult to reserve due to their popularity.
The classic dishes consist of Creole Turtle Soup, Bronzed Redfish with Louisiana blue crab, and Pompano Pontchartrain with Gulf shrimp and satsuma-whipped feta cheese. Please save room for some Bananas Foster for dessert!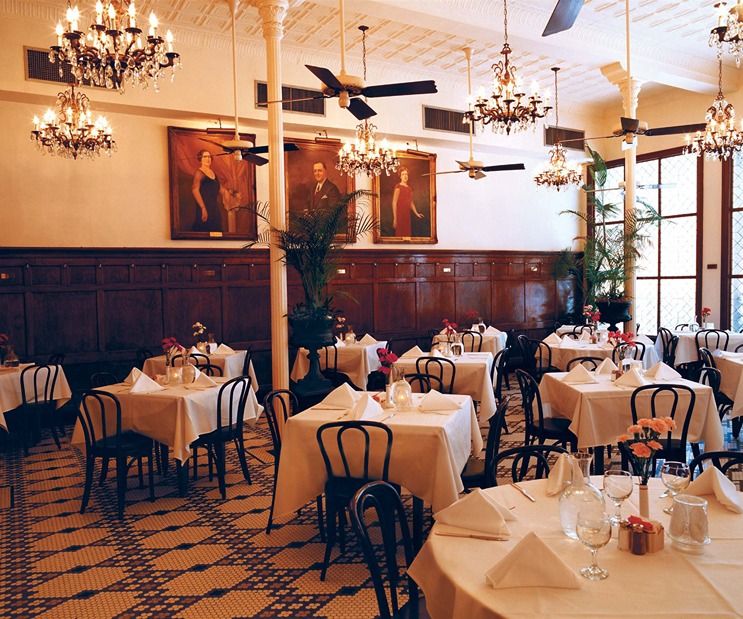 6.

Arnaud's Restaurant
813 Bienville St. (504) 523-5433, arnaudsrestaurant.com
Make a trip to Arnaud's for a wonderful dinner in historic settings or for a high-energy jazz brunch. The Oysters Arnaud are always a popular menu item, and the Filet Mignon au Poivre is heavily drizzled with a French brandy cream sauce that you can't find anywhere else. You can also order some fiery cafe brulot to cap off the meal. It's truly a multi-sensory experience!
Adjacent to the dining room is the French 75 Bar where you can enjoy bar seating and a great small plates menu for a quick snack. You can get an expertly-made classic cocktail like the Sazerac or a Champs Elysees with a side of Gougeres, Gruyere cheese puffs stuffed with prosciutto.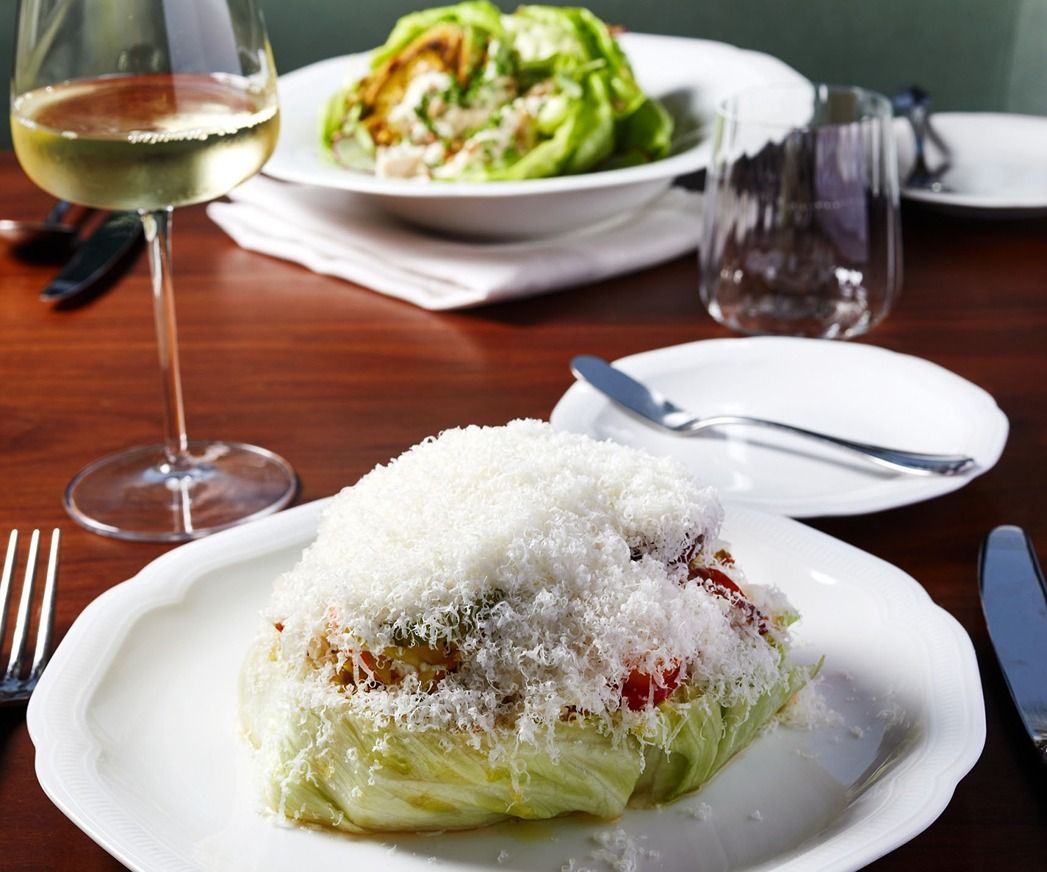 7.

Miss River
2 Canal St. (504) 434-5701, missrivernola.com
Miss River is not nearly as old as some of the restaurants on this list, but it deserves a spot because it's just so good. This young restaurant is located in the new Four Seasons Hotel at the foot of Canal Street and Poydras Street. The menu has been meticulously designed by Chef Partner Alon Shaya and Executive Chef Aleksandre Nadirashvili who strived to create a "love letter to Louisiana."
It's best to come with a group who can tackle the Grand Plateau seafood service for 4 together. Caviar aficionados will love the Caviar Service menu featuring Imperial Golden Ostera, Royal White Sturgeon, and Paddle fish options.
8.

Bayona
430 Dauphine St. (504) 525-4455, bayona.com
Bayona is an award-winning restaurant that is located in the middle of the French Quarter, but seems like a world away. The quaint cottage-esque restaurant offers seating in one of three cozy dining rooms, the carriageway, and a flora-filled courtyard which is delightful when the weather is warm. The menu is filled with dishes lovingly made by Chef Susan Spicer. That love and expertise is what garnered Bayona a bevy of awards.
Chef Susan Spicer and her team insist on using the freshest ingredients, so the menu is always in flux. However, some past menu items are Gulf Fish of the Day with Thai Green Coconut Curry and Roasted Duck Breast with Leek Soubise.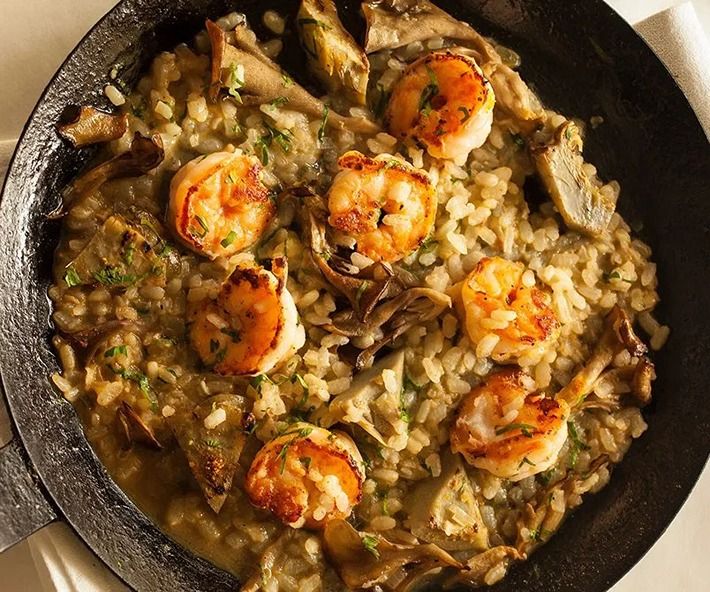 9.

Herbsaint Bar and Restaurant
701 St Charles Ave. (504) 524-4114, herbsaint.com
You can take a streetcar out to Herbsaint to get the full New Orleans experience! Chef Donald Link and Chef de Cuisine Tyler Spreen source many of their ingredients close to home so that their French, Italian, and southern American dishes really shine. This restaurant is also an award winner due to their innovative dishes that are second to none.
The main courses often involve freshly-caught seafood. You may be enticed to try the Louisiana Jumbo Shrimp with coconut curry broth and basmati rice. Don't overlook the Grilled Wagyu Bavette with chimichurri, fries, and pimento aioli.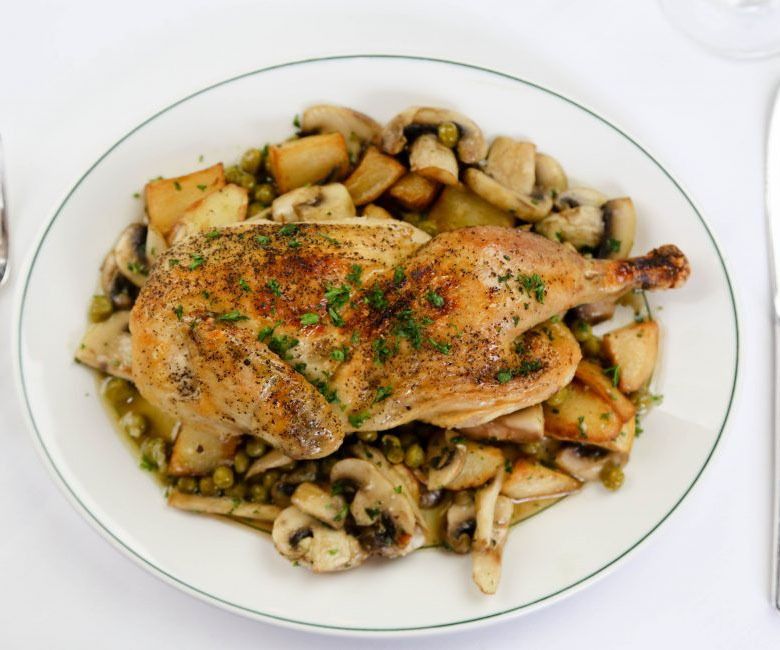 10.

Galatoire's
209 Bourbon St. (504) 525-2021, galatoires.com
Galatoire's has withstood the test of time, and the test of remaining on Bourbon Street surrounded by noisy clubs and raucous crowds. Native New Orleanians will never give up on going to Galatoire's because it affords indulging in long-held traditions around a table full of amazing food. The Oysters Rockefeller are particularly beloved and often begin the meals here.
If you are thinking about enjoying a meal at Galatoire's on Friday at lunchtime, you will be in for quite a treat, if you can get a table. Galatoire's never took reservations for the lively Friday lunch service until recently, but even a reservation may not get you a seat in the main dining area.
Luxurious New Orleans Restaurants For A Special Night Out
Get a reservation, put on your fancy clothes, and call the babysitter before you go to these gorgeous upscale restaurants. These places are meant to be enjoyed as part of a special night on the town for you and your loved ones or a place to celebrate something big. You may need to plan very far ahead if you're going to have a large party or if you want to have a night cap at an upscale bar post dinner.
Have we listed your favorite upscale restaurant in the city? Let us know what we missed.