Rosh Hashanah, the Jewish New Year, is fast approaching on the calendar. This year, it takes place from Friday, September 15, until Sunday evening, September 17. As one of the holiest celebrations in Judaism, Rosh Hashanah is a thanksgiving for and commemoration of the genesis of our world. New Orleans has plenty of spaces for Jewish people to worship and enjoy traditional Jewish foods and practices. Here are ten places to celebrate the Jewish New Year this year, whether you plan to worship, enjoy a good meal, learn about Jewish heritage, or all three.
Best New Orleans Spots to Celebrate the Jewish New Year
1. Temple Sinai
6227 St Charles Ave. (504) 861-3693, https://www.templesinainola.com/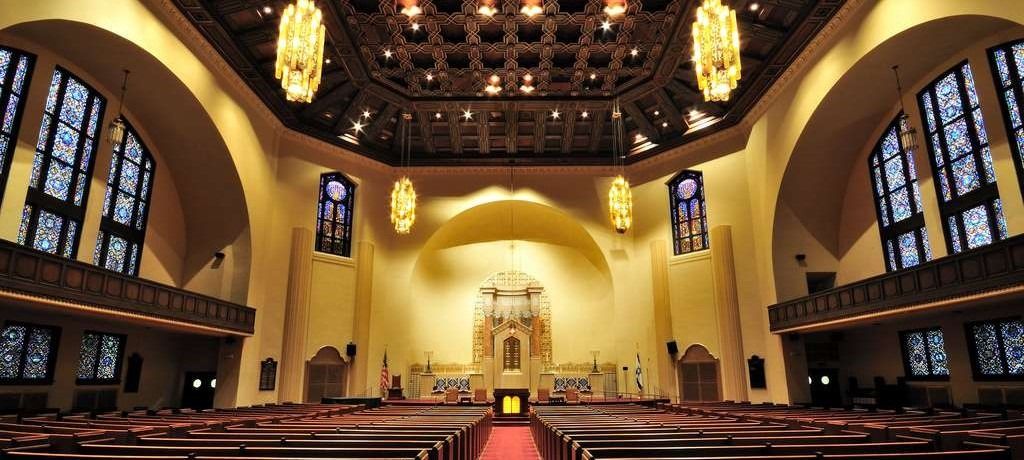 Having its roots all the way back to 1870, Temple Sinai on Saint Charles Avenue is not only the oldest Reform Jewish congregation in our state but the largest as well. They have regular services, Torah study, and special programming that can be found on their website. They will have special services for all major Jewish holidays, so check their website and social media pages for updated information.
2. Touro Synagogue
4238 St Charles Ave. (504) 895-4843, https://tourosynagogue.com/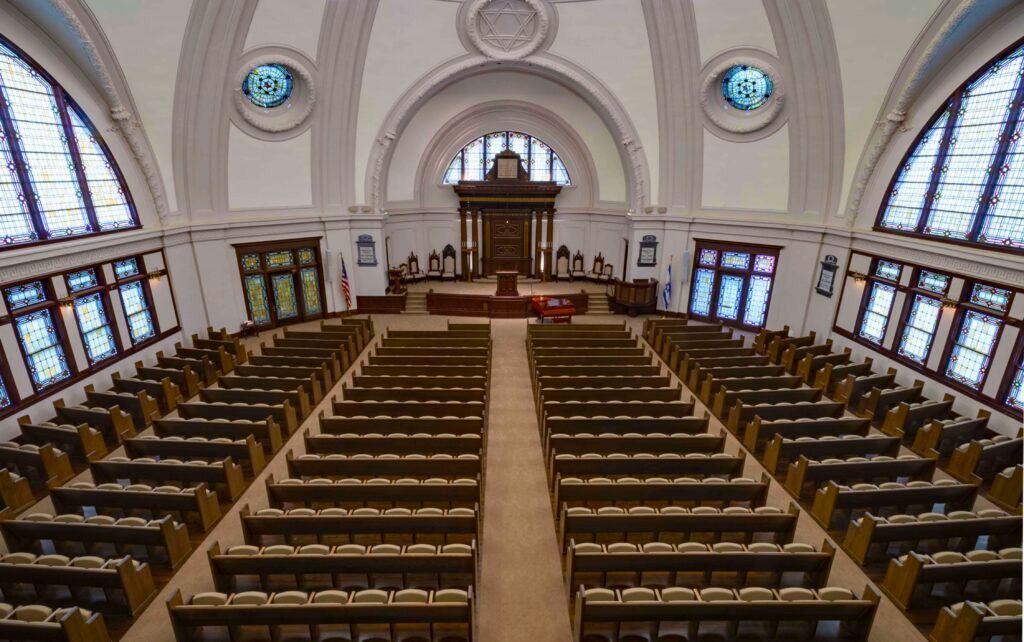 Next up is Touro Synagogue, also located on Saint Charles Avenue. Touro Synagogue prides itself on the diversity of its clergy and congregation, encompassing men and women of all orientations, faiths, races, and backgrounds. They have an extensive events calendar on their website, and will also be doing special programming for Rosh Hashanah.
3. Congregation Gates of Prayer
4000 West Esplanade Ave. (504) 885-2600, https://www.gatesofprayer.org/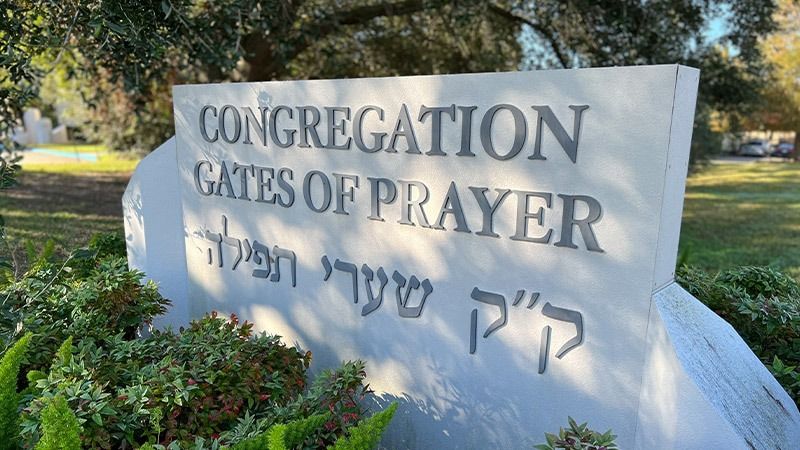 Gates of Prayer, another Reform Judaism congregation, is located on West Esplanade Avenue in Metairie. Following the trend of many religious houses of worship, information on their services and Sabbaths is available on their website. Also available on the front page is a weekly updated schedule that details events that will be held in the near future.
4. Kosher Cajun NY Deli & Grocery
3519 Severn Ave. (504) 888-2010, https://koshercajun.com/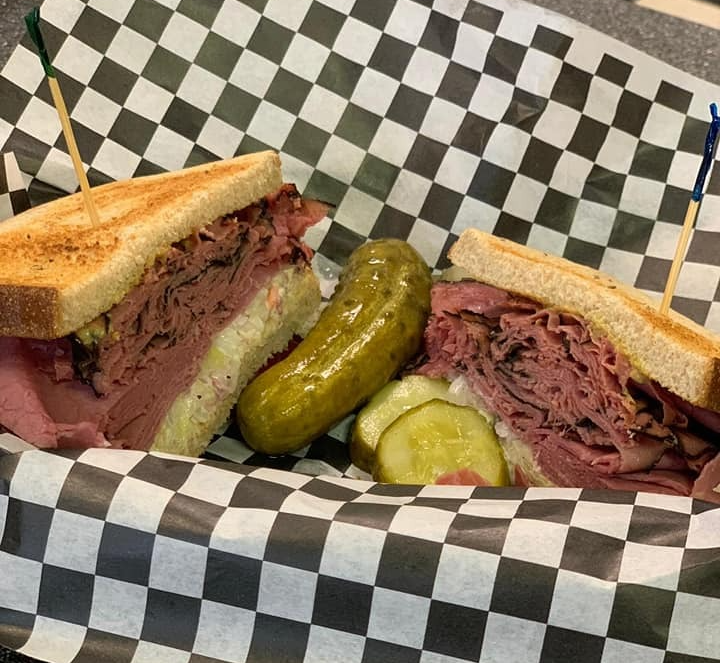 Kosher Cajun is one of New Orleans' best delis, and everything is New York-style. They not only have countless New York classics, but they specialize in Kosher-certified foods. With an entire page on their website dedicated to Rosh Hashanah this year, Kosher Cajun won't let you down. Place your individual plate or catering orders with them by September 8, and enjoy the delicious food they have to offer.
5. Chabad — Lubavitch of Louisiana
7037 Freret St. (504) 302-1830, https://www.chabadneworleans.com/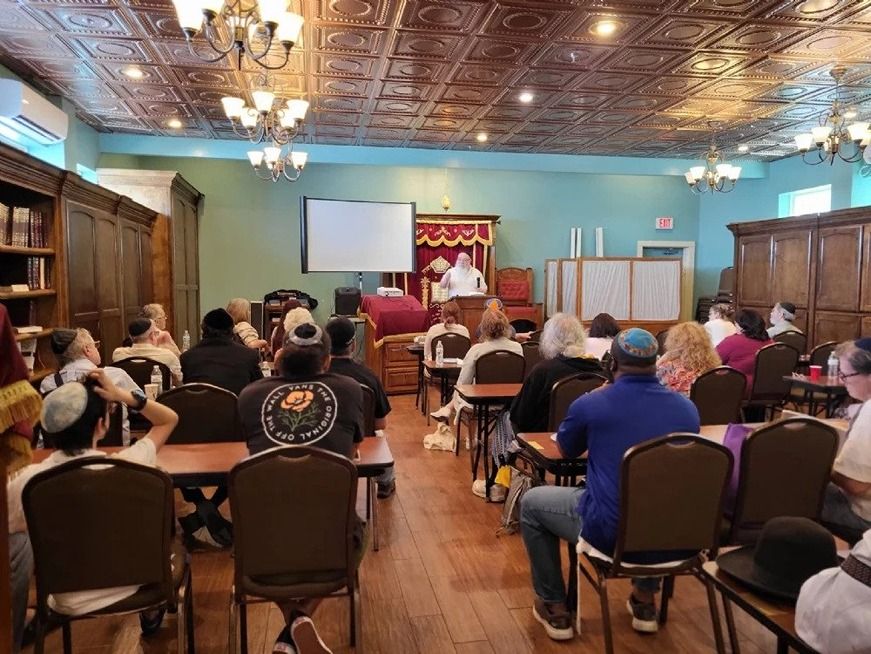 Chabad is a series of Jewish houses of worship, and the New Orleans location has many different events in their calendar. They have candlelightings, services, and workshops in addition to specialized Rosh Hashanah celebrations. Whether you are a local or a tourist in town for a few days — everyone is welcome at Chabad.
6. Shaya
4213 Magazine St. (504) 891-4213, https://www.shayarestaurant.com/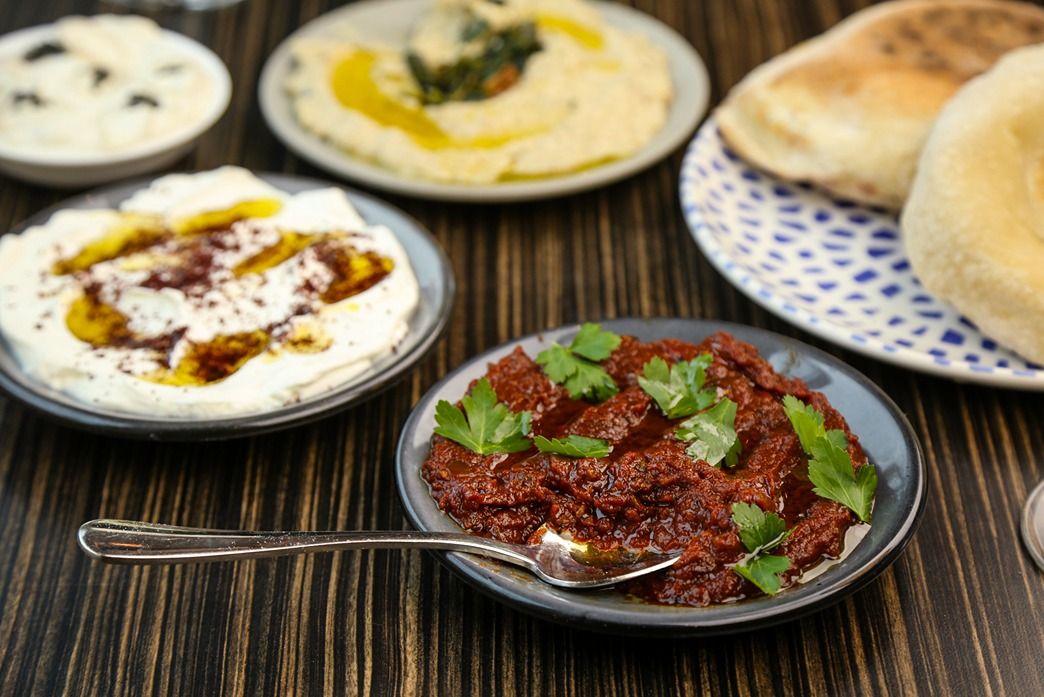 One of New Orleans' most beloved restaurants, Shaya is a great place to enjoy a Kosher meal on the Jewish New Year. Recipient of the James Beard Award, Shaya is known for its delicious Israeli cuisine and specialty cocktails. If you are looking to dress up for a Kosher-friendly meal — Shaya is the place to be!
7. Anshe Sfard
2230 Carondelet St. (504) 522-4714, https://www.anshesfard.org/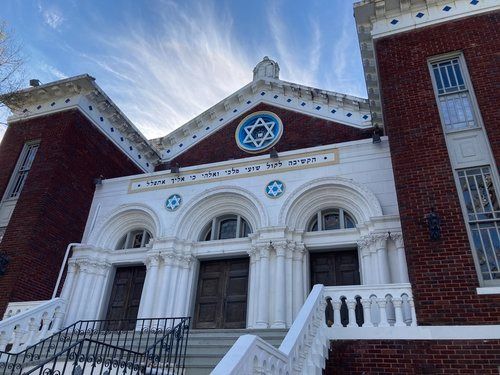 Anshe Sfard is an Orthodox synagogue in Uptown New Orleans that was founded by Hasidic Jews. Today, Anshe Sfard is considered to be modern Orthodox and is located in a historic New Orleans building. They offer Shabbat services every Saturday morning and are open to members of their congregation as well as non-affiliated visitors. Spend the Jewish New Year at one of their services and enjoy one of New Orleans' historic synagogues.
8. Rimon
912 Broadway St. (504) 232-0758, https://www.rimontulanehillel.com/
Located on the campus of Tulane University, Rimon is a farm-to-table restaurant that prides itself on being completely kosher. Rimon provides a safe and comfortable space for Tulane's Jewish student body, and Chef Daniel Esses serves up cuisine to anyone in the greater New Orleans area.
9. Museum of the Southern Jewish Experience
818 Howard Ave. (504) 384-2480, https://msje.org/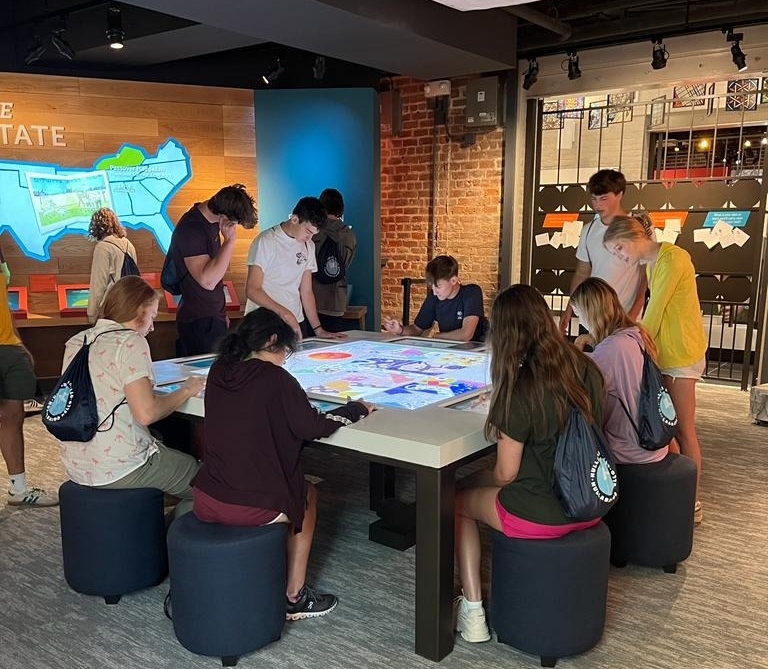 The Museum of the Southern Jewish Experience is a private and non-profit museum here in New Orleans that explores the ways Judaism has influenced the South, as well as how the South has influenced Judaism. They offer workshops, exhibitions, and collections in order to appreciate Judaism. Spend Rosh Hashanah learning about the rich history of Judaism in New Orleans!
10. Stein's Market and Deli
2207 Magazine St. (504) 527-0771, https://steinsdeli.com/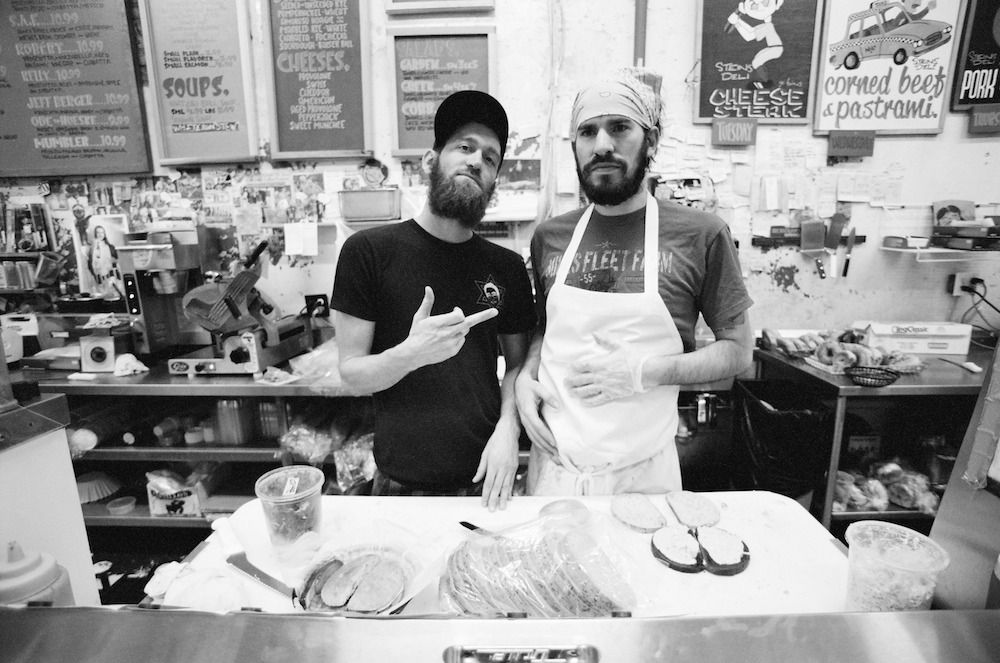 Stein's Market and Deli is a Jewish and Italian Deli located in the Lower Garden District of New Orleans. They make both specialty and traditional sandwiches with no shortage of high-quality ingredients. Don't forget to try one of their daily specials Tuesday through Sunday. Celebrate Rosh Hashanah with a tasty, kosher sandwich.


Top Ten Things to Do this Rosh Hashanah
New Orleans is rich with Jewish heritage and has many different places to worship, enjoy Jewish cuisine, or learn about the history of Judaism in the city. Jewish people have been in New Orleans since the French Colonial times! This Jewish New Year, take a trip to a synagogue in a historic building or get a sandwich at a traditional Jewish-style deli.
Rosh Hashanah is a time to celebrate the creation of the world and to spend time with loved ones. Whether you are looking for a place to participate in candlelighting, or if you want to take your family out for a delicious and kosher-friendly meal — New Orleans has so many different places for you to enjoy the holiday.