Where Y'At Writers weigh in on the best things to do in New Orleans!
Read on for some of the best kept secrets and hot takes about all things NOLA.
Best Street to Drive on When You Want to Spill Your Coffee
Birch Street from Adams Street to Broadway
Do you ever feel like life is too perfect? Do you ever wish you could have just one small inconvenience to set you off? Try driving down Birch Street with an open cup of coffee. Those bumps, potholes, and puddles will certainly shake things up. You're guaranteed to experience anxiety and frustration. And who knows? Maybe even a small burn. -Brooke Adams
Best Place to Slurp on Some Borscht
The Green Room Kukhnya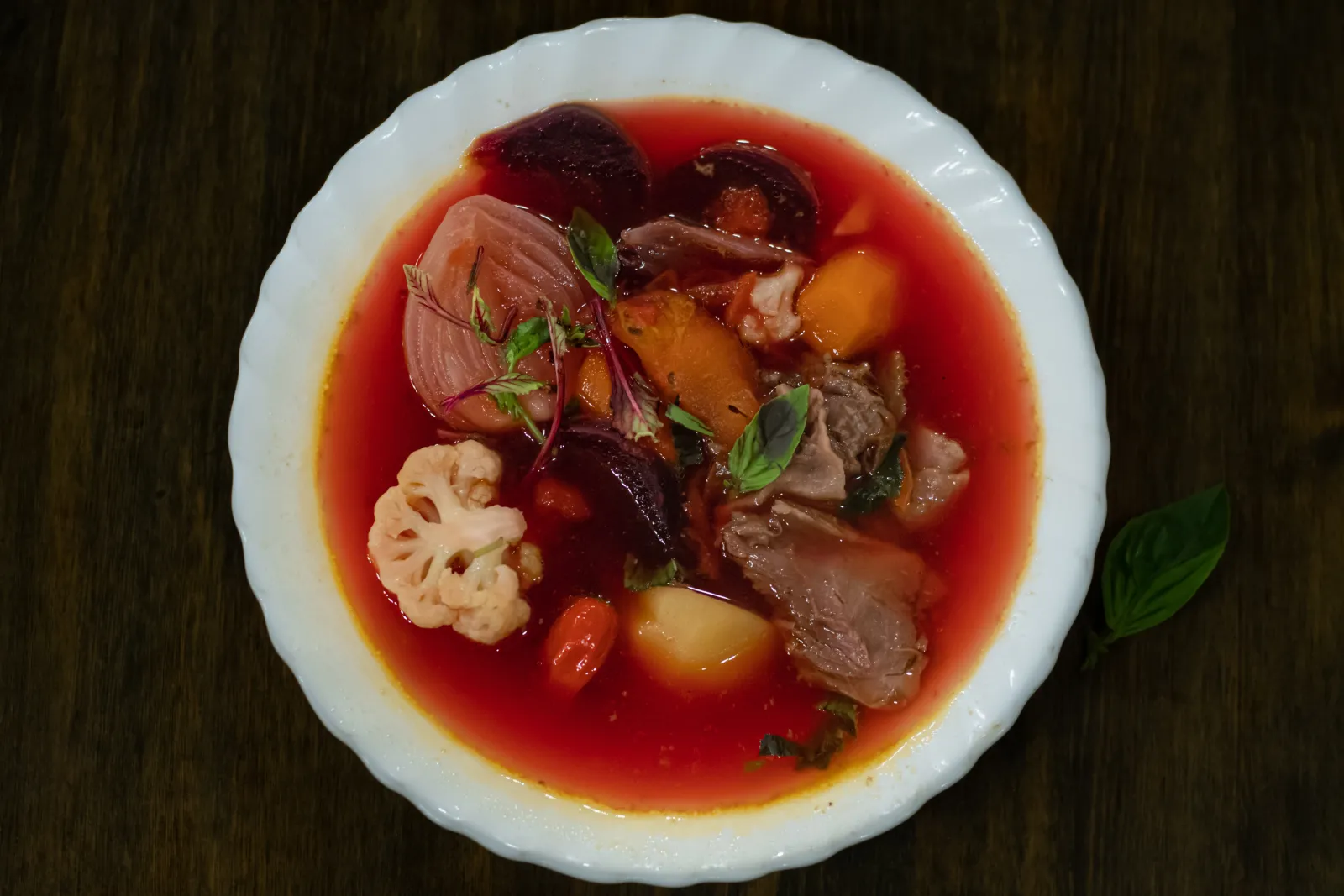 Pretty much the only place in New Orleans that serves Eastern European food, The Green Room Kukhnya (which is Russian for kitchen) is great for anyone interested in trying Slavic flavors. Pierogis (potato and cheese dumplings), blinis (crepes), beef stroganoff with noodles, chakhokhbili (Georgian chicken stew) and swojska kielbasa (Polish sausage) can all be found on the menu. One of the best comfort dishes on The Green Room's menu is the borsch, which is a beet soup that's topped with south cream and herbs. The soup can be ordered either vegetarian or with slow-cooked beef. -Burke Bischoff
Best Place to Meet Friendly Squirrels in Well-Lit Places
LaSalle Park
If you need some more green in your life, jet over to Jefferson Parish for a nice, safe, paved walking trail—with plenty of friendly squirrels and well-lit paths. LaSalle Park (near the Shrine on Airline) boasts parking, shade, and a small, wooded boardwalk in its center, plus picnic tables under a large grove of trees. The fluffy suburban squirrels populating LaSalle Park are extremely friendly—dare we say tame—squirrels who are not shy. Walk or jog the full loop that goes past the Saints Training Camp on Tom Benson Way, or a shorter loop around the sports complex closer to Jefferson Performing Arts Center. Bonus: There is a JP Sheriff's office right in the middle of this complex.
-Amy Kirk Duvoisin
Best Instagrammable Place to Miss a Bus
Louisiana & Tchoup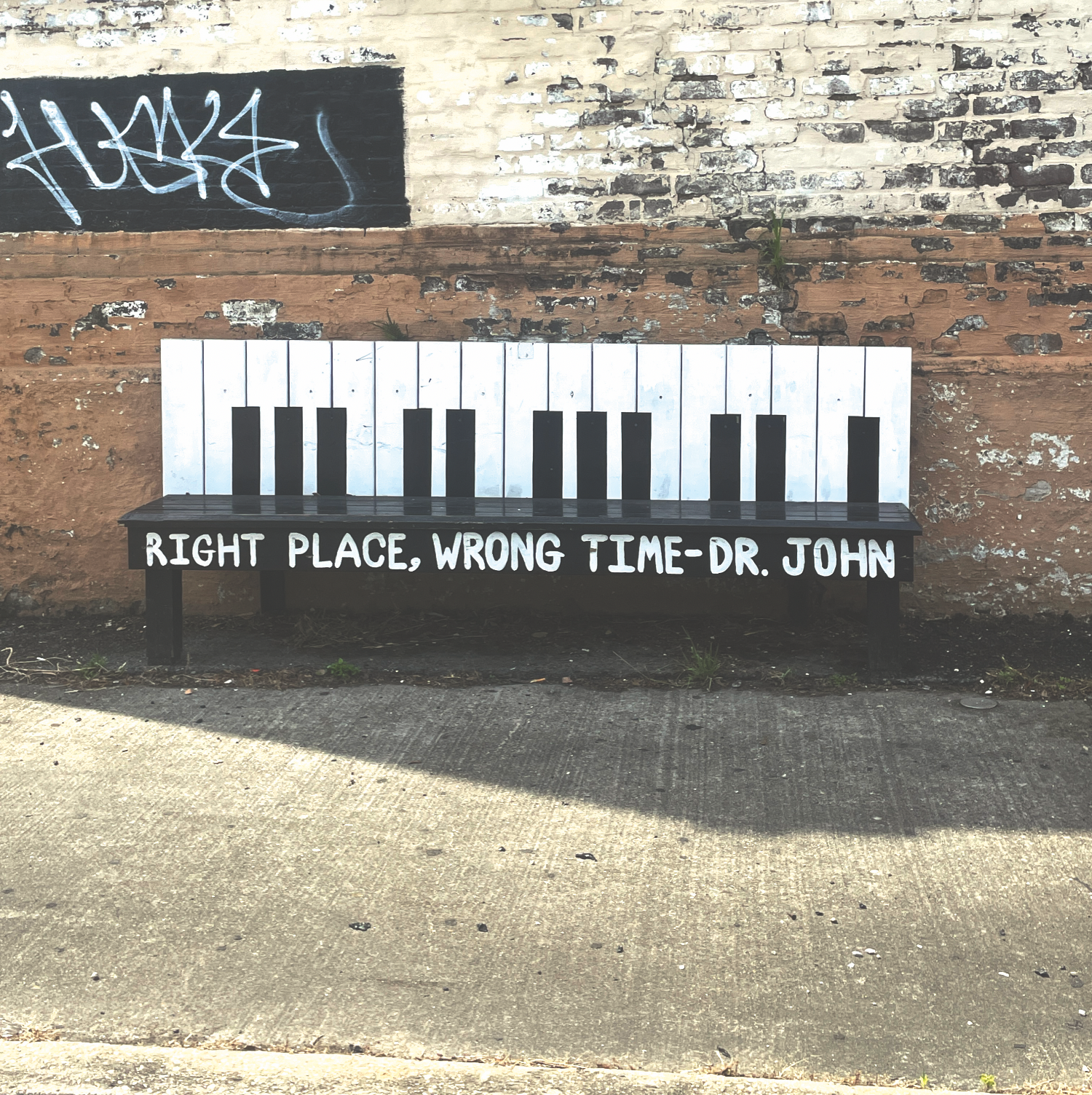 At the foot of Louisiana Avenue on Tchoupitoulas Street you'll find one of the most iconic bus stops in the city to get an Instagram pic. The bench painted to represent piano keys is emblazoned as a reference to Dr. John's song, "Right place, wrong time —Dr. John." Ironically, the RTA 10 bus route has been discontinued so Dr. John's famous lyrics are prophetic as well as accurate. -Robert Witkowski

Best Gas Station to Get Hit On
Shell Station on Earhart and Carrollton
We all know what the world needs more of—men catcalling women while they pump gas. Ladies, if you ever have a low self-esteem day, just go to the Shell station on Earhart Blvd. You'll leave feeling like you've got the fattest ass and the prettiest smile in the world. Gas station "husbands" have the elite ability to make you feel like you are the only woman who matters. -Brooke Adams
Best Promise a New Mayor Can Make
Fixing Our Streets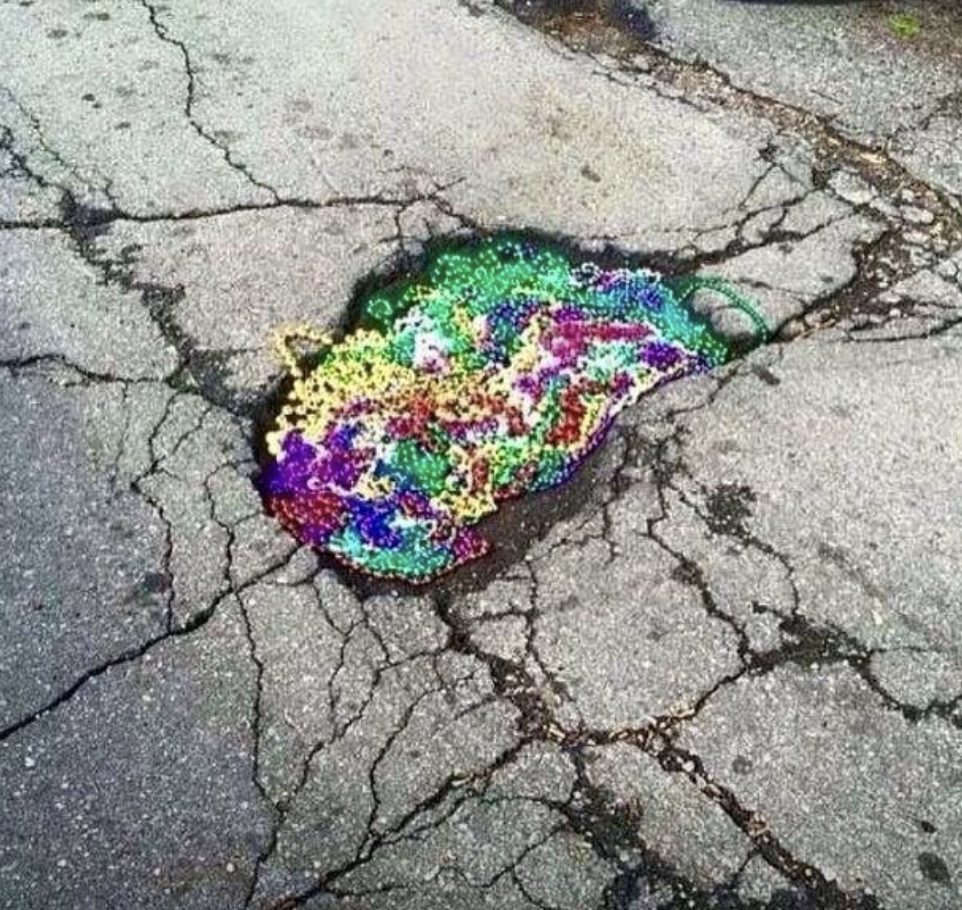 The streets in New Orleans ride like a war zone. Every year I spend beaucoup bucks getting my muffler reattached, shock absorbers replaced, and last nerve worked. I want the next mayor to swear on their mother to fix the damn streets and potholes in a permanent manner. No more excuses or band aids. —Phil LaMancusa
Best Place to Get a Case of the Meat Sweats
Fogo de Chão
614 Canal St., fogodechao.com
Anyone who's never experienced those interesting Brazilian rodizio-style steakhouses should give Fogo de Chão in the JW Marriot a try. The main draw to this popular chain is that customers can get the option of having churrasco (grilled meats) continuously brought to their table and sliced on the spot from large skewers. Some of the on-offer meats include top sirloin, lamb chops, chicken, and spicy pork sausage. Not only that, the meal comes with complimentary pao de queijo (cheese bread), crispy polenta, plantains, and mashed potatoes, as well as access to Fogo de Chão's Market Table and Feijoada Bar. -Burke Bischoff
Best Intersection to Negate Civic Pride
Dysfunction Junction
Esplanade Avenue and North Claiborne
right in the heart of New Orleans just can't shake off the curse of the Claiborne Expressway, which claimed its first oak tree in 1966. This intersection sports an array of litter, and on Sunday nights, the dangerous theatrics of muscle cars and motorbikes and rude partiers blocking traffic includes city buses and EMS transports. -Debbie Lindsey
Best Place for Vietnamese Chicken & Waffles
Best Cat-friendly Bar
J & J's Sports Lounge in the Bywater
800 France St., jjsportsbar.com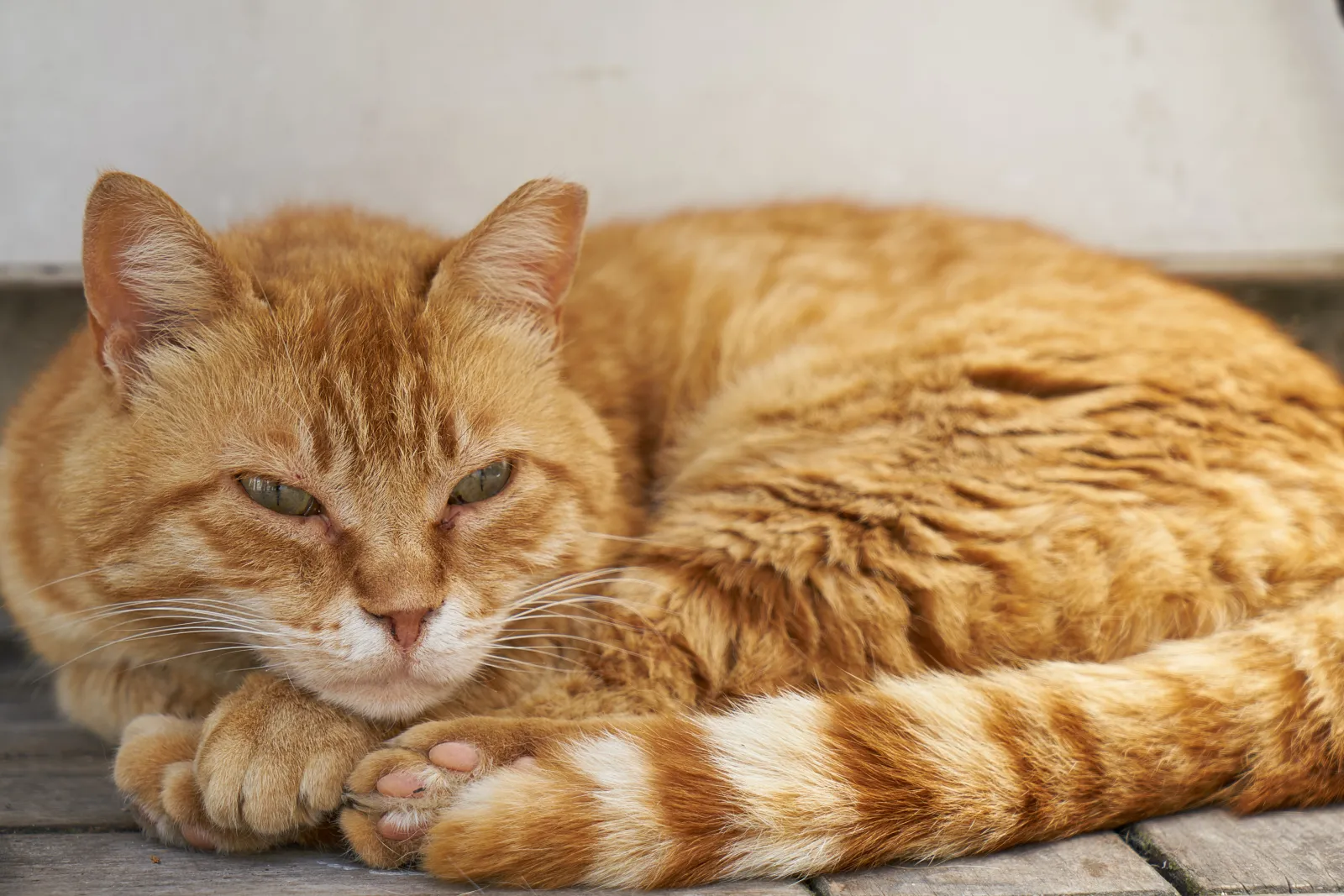 Aka the home of Cheddar Bob. Not only is J&J's highly under-appreciated with the exception of the lovely folks who live within the vicinity, but their website has a "kitty kat hall of fame." Cheddar Bob occasionally wears sunglasses, drinks are cheap, and the people are great. You can't go wrong. -Joey Cirilo

Best Bar for R&B Soul DJ, Food, and Hospitality
Hanks
2634 St. Claude
Okay, I never met a bar I didn't like, but I gotta sing out about this 7th ward joint that is my "go-to" for an attitude adjustment. The DJ spins tunes that have ya dancing in your seat. The food is great, and no one is a stranger that walks in—welcoming vibes abound.

Best Place for Vietnamese Chicken & Waffles
Mint Modern Vietnamese Bistro & Bar
5100 Magazine St.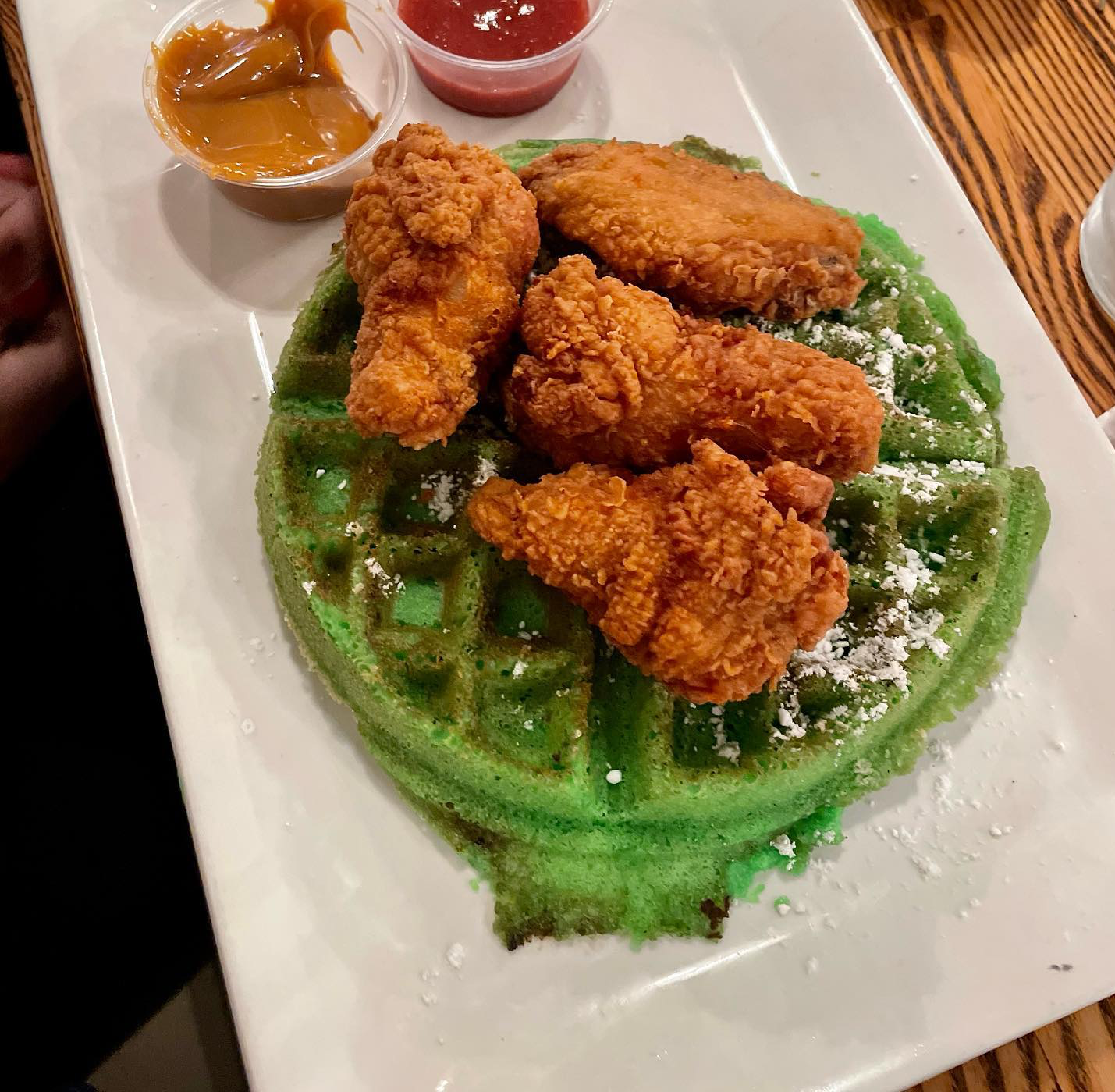 New Orleans has lots of great-tasting Vietnamese restaurants, and Mint Modern Vietnamese Bistro & Bar sets itself apart by having some interesting fusion dishes that can't really be found anywhere else. In addition to pho, banh mi, and bun, the menu has interesting creations like a kimchi burger with sweet potato fries and a French fry and mushroom banh mi. For a tasty Vietnamese and Southern mashup, the fried chicken and pandan waffle dish with two sweet sauces is a must-try. The waffle, which has a green color due to the pandan in it, has a sweet, almost vanilla taste to it. -Burke Bischoff


Best Place to Get the Softest NOLA-inspired T-Shirts
NOLA T-Shirt of the Month Club
3013 Magazine St., nolatshirtclub.com
NOLA T-Shirt of the Month Club has the best New Orleans themed gifts at their two locations (3013 Magazine Street and 630 St. Ann Street). Contrary to the inference embedded in the name, you don't have to be a "member" of the club to buy shirts, candles, and other curios from their shops and/or online. Plus, they have the softest t-shirts that feel so comfortable immediately after donning. -Donald Rickert
Best Place to Get a Bite No Matter the Time
Turtle Bay
1119 Decatur St., facebook/turtlebay
As if boasting a 24-hour kitchen isn't enough, their food is legitimately tasty and they have a signature dish, their Cheeseburger Pizza. Equipped with all the expected toppings, including pickles, you won't be asking for your money back anytime soon. Pizza and wings at 5 a.m., post-bender? Why not? -Joey Cirilo
Best Place to Get Side-swiped by Merging Traffic
Airline Highway and Monroe Street
Not only is there a funky, confusing signal at the intersection of Airline and Monroe, but there are also two offramps from the 10 that merge onto Airline. Because of this, there are an inordinate amount of accidents that happen at this intersection. One would think following the traffic signals would be an easy indicator of what each driver should do, but that's putting too much faith in New Orleans area drivers. -Donald Rickert
Best Place to Bring Your Baby While Enjoying a Beer
Port Orleans Brewing Co.
4124 Tchoupitoulas St., portorleansbrewing.com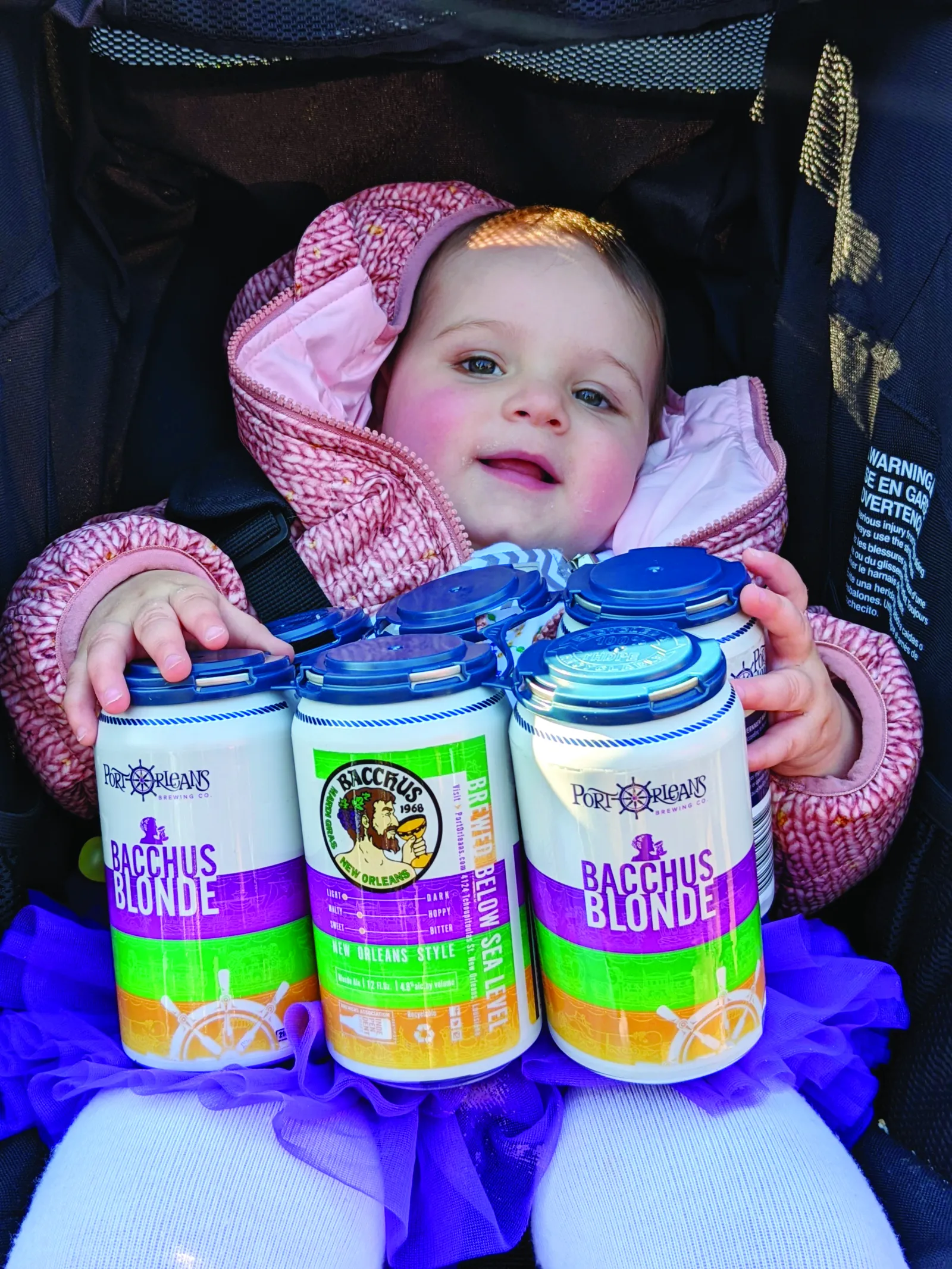 Have a newborn, but still fancy a pint? Load up the stroller and head to your favorite brewery, most of which allow children. Tchoupitoulas offers a bountiful "brewery corridor" with several brewery selections, but Port Orleans' combination of indoor and outdoor space, delicious food from Avo Taco, and refreshing beer can't be beaten. Cool off with a Riverfront Lager, chips and queso, and enjoy mingling with other adults. -Andrew Alexander
Best Raised Questions About Recycling in New Orleans
Is it real? Does it really happen? Where does it go?
Someone should plant twelve random tracking devices on stuff that's supposedly being recycled and find out; seventy-nine percent of the population needs hard proof. Or is it just a mirage to assuage the naïve? Best Areas for 'Free at Five' hunting: It's a fact that you can furnish a house or apartment from stuff left on the curb for the picking. Find out trash pickup days in neighborhoods that are known for quick or seasonal housing turnovers--preferably high rent--and go trolling. Craigslist has 'Curb Alerts' sent in by folks that see something and pass it on. -Phil LaMancusa

Best Restaurant to Have Fried Pot Stickers With Your Red Beans & Rice
Home Cooking Cafe
2104 Manhattan Blvd., Harvey, (504) 510-3310, https://www.facebook.com/homecookingcafe/

Located in a tiny strip mall on Manhattan Boulevard, Home Cooking Cafe offers the best of both worlds at one hell of a price, so feel free to enjoy a bowl of chicken and sausage gumbo with their house specialty, shrimp fried rice, or pair a plate of crab rangoons with a catfish po-boy or crawfish etouffee. Just don't leave without some deep-fried bread pudding bites for dessert. -Kim Ranjbar
Best After-Fest Fest Party
Sauvage Fest
Jazz Fest may be sweet sorrow but partying at Sauvage Fest is anything but. Exiting the Fair Grounds by the Gospel tent, multiple bands, food vendors, and neighborhood denzies keep the party going—all for free. Unlike the crowds clogging streets outside Luizza's at the Track few blocks up, the mini-fest's fun, dancing in the streets, and bevys along the short street keeps masses moving. -Robert Witkowski

Best Veranda to Sip on a Cocktail
The Gilded Perch
7004 St Charles Ave
Located in the lobby of the Park View Historic Hotel, The Gilded Perch is a hidden Uptown drinking gem. Grab a craft cocktail or local beer, admire the peacock mounted above the bar, then head outside to the veranda, to enjoy lovely views of Audubon Park and St. Charles Avenue, while you let the day lazily slip away. -Andrew Alexander

Best Place to Stop, Sip, and Shop
Vine & Tap Wine & Cocktail Bar
3301 Veterans Blvd., vineandtapnola.com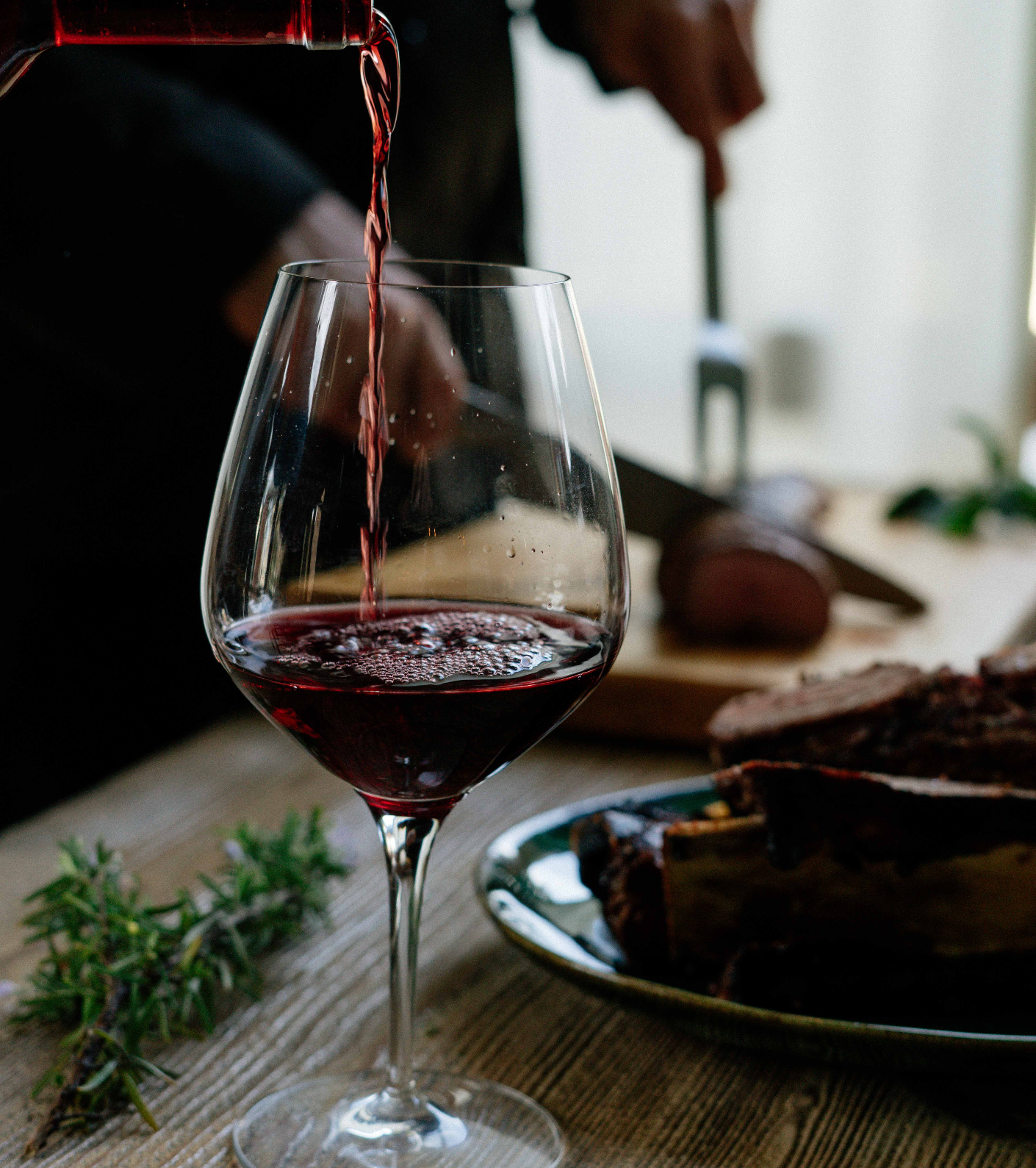 It would be nice if every Home Depot or Hobby Lobby had an angelic caffeine and cocktail cloud at which to rest & rejuvenate while in shopping hell. Until that fantasy occurs, grownups at the mall needing a pause and pick me up can step right into Vine & Tap Nola, located at a convenient corner on the first floor of Lakeside Mall. Grab a frozen Peach Bellini, frosé or margarita to go, or sit and sip wine or beer while the crowds mill by. You will soon be ready to shop stress-free. -Amy Kirk Duvoisin

Best Blog You've Never Read
Mine | phillamancusa.blogspot.com
For the last twenty-five years that I've written for Where Y'at. I deposited a copy of every column on my blog, just for the record and for any fan's edification. No one has yet to discover me. It's history, mystery, adventure, and a long and winding road (and easy to find). -Phil LaMancusa
Best Place to Propose in Case They Say "No"
The Algiers Ferry
For only $2, you and your potential life mate are provided world-class views of downtown New Orleans as only seen from the Mighty Mississippi. And, if it all falls apart, you can send your now-ex right back across the river while you duck into Crown & Anchor and proceed to drink until you have an accent.

Best Place to Meet Progressives in the 'Burbs
East Jefferson Public Library
4747 W. Napoleon Ave., jplibrary.net
Jefferson Parish is not your momma's JP. Among other activities, groups, happenings, and overall demographic changes in the 'burbs, you may be surprised to find the New Orleans Secular Humanist Association meets at the East Jefferson Public Library once a month on Saturday afternoons. What makes the group more relevant than ever (and why it's particularly fun and appropriate that they meet at the public library) is that while some residents are waging complaints and requesting some books be banned, the NOSHA group hosts a Banned Book Club where they read already "banned" books. June's club read is James Baldwin's Go Tell It on the Mountain. -Amy Kirk Duvoisin
Best Self-Seating Upgrade
Preservation Hall
726 St. Peter, preservationhall.com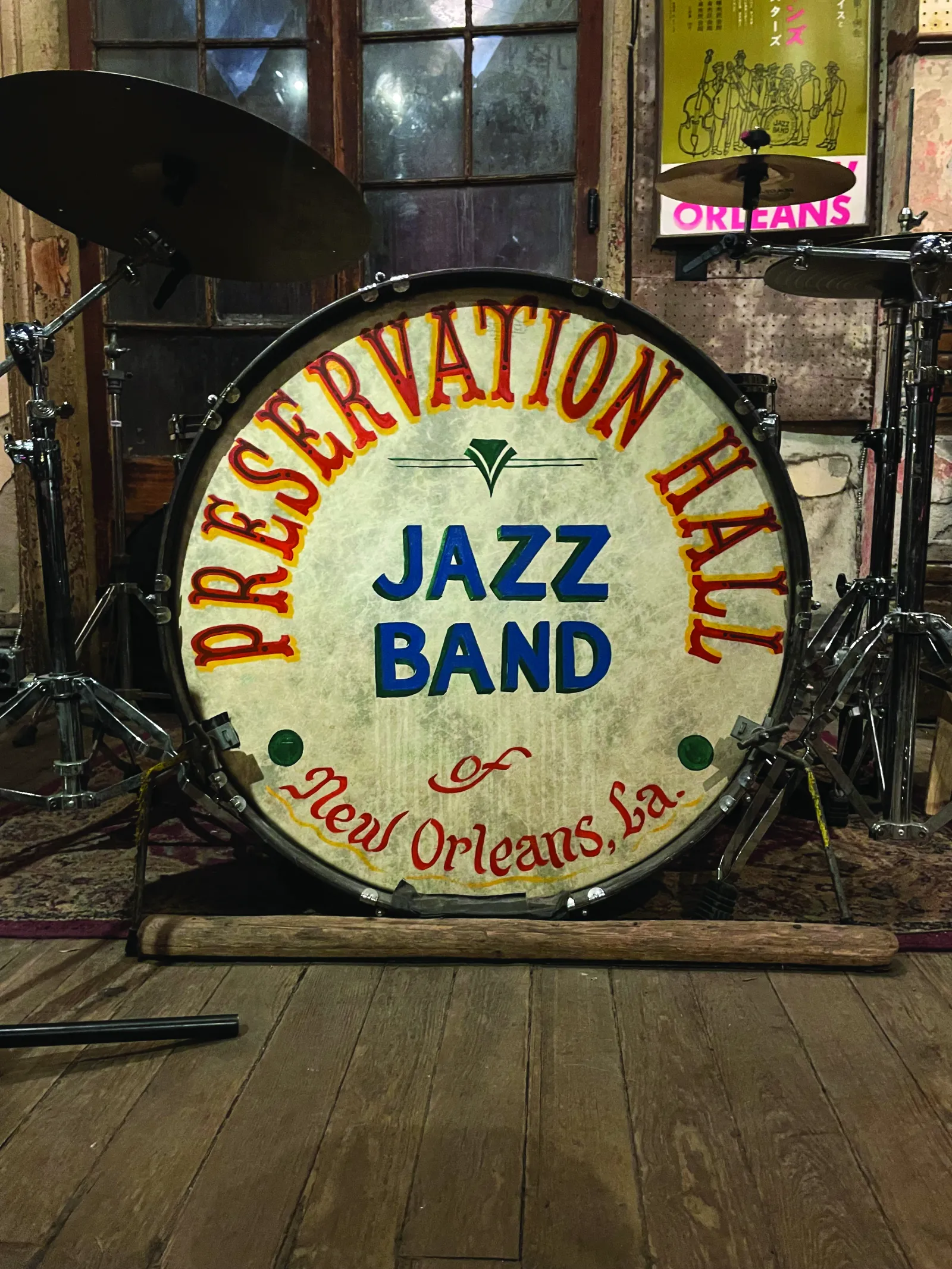 Preservation Hall is a bucket-list must-do for any jazz fan visiting New Orleans, and it's well worth the $40-50 ticket price for many to sit and a $25 standing room only ticket will place you just a few feet behind; however, people standing are welcome to sit in open, more expensive seats that go unsold. Savvy locals pounce while confused tourists are left standing, and the look on full-price patron faces is priceless. -Robert Witkowski