I'll take two
. . . Mid-City smash burger sensation Bub's recently opened a second location inside the Pythian Market. All of their greatest hits—from the original Bub burger sporting two crusted, smash-style patties and American cheese with its signature sauce to the Peanut Bubber with Neuske's bacon and creamy peanut butter—are present and accounted for at the Loyola Avenue locale. Bub's Burgers part deux is open daily for lunch downtown, and catch their specials on Instagram @bubsnola.
234 Loyola Ave., pythianmarket.com

Speaking of seconds . . . New Orleans proper just scored its second spot for bubble tea, dubbed Moon Garden. Another of Pythian Market's newest vendors, formerly a popular pop-up, the tea and tapioca pearl-laden teas aren't all they do. Believe it or not, this is a shop that offers charcuterie boards with their Hokkaido milk tea. Pick up an OG Moon Man t-shirt on your way out, why don't ya? 234 Loyola Ave., moongardennola.com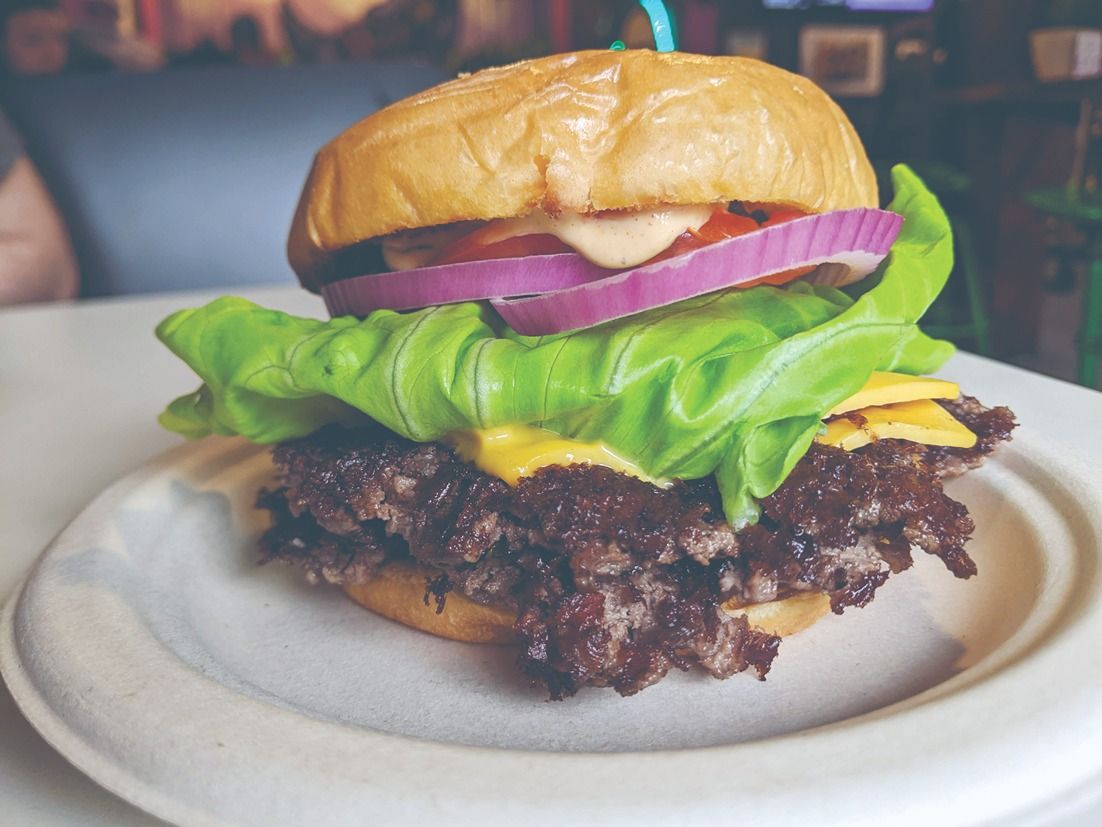 Getting around (Gert) town . . . Asuka, the sushi and hibachi joint which used to jut out bit on Earhart near Carrollton, has moved! Taking over the tiny yellow building on Washington Avenue that once housed beloved ramen house Kin, Asuka has relocated just a hop away and is back in gear offering sushi, sashimi, special rolls, and hibachi—both for dine in and pick up. 4600 Washington Ave., asukaneworleans.com

On the Avenue . . . Uptown Peruvian restaurant Tito's Ceviche & Pisco has launched a second location inside the old St. Charles Tavern, a longtime 24-hour diner and dive bar on the avenue. The aged building has definitely enjoyed more than a few updates, which don't stop at the shiny paint job. With a sparkly new kitchen built from scratch, a beautiful bar, and a colorful mural, the only feature you might recognize is the floor (and that's a good thing). All of your favorites from the Magazine Street locale are available at Tito's II, including five different types of ceviche (from Gulf fish to octopus), yellowfin crudo-topped tostones, and their duck confit with cilantro rice and salsa criolla. 1433 St. Charles Ave., titoscevichepisco.com
It's all in a name . . . There's a newly founded food truck to be found rollin' about the streets of New Orleans, appropriately named Street Eats. Owned by Raymond and Jovan Harris, Street Eats is a family-fun business that officially launched late this past summer, slingin' wow-worthy wings and fries at local food festivals, and is nowadays downtown on the corner of Loyola and Perdido during Saints' games. Their cook, "the" Jaron Julian (owner of Julian's Street Cuisine), possesses an excellent understanding of flavor and has made Street Eats a go-to for "one of a kind" wings such as Pineapple Jerk, Ginger Teriyaki, Spicy Jerk, and Lemon Pepper. Follow them on Instagram @streeteats.llc to find out where they'll be parked next.
Aloha! . . . Mochinut, the Hawaiian-born donut craze that's swept the nation (and the world), has finally made its way to the great state of Louisiana with two locations: one in Baton Rouge and the other on Severn Avenue in Metairie. The star of the show is unique treat: the mochinut—a combination of mochi (a pounded Japanese rice cake) and the American-style donut—offered in a variety of flavors including yuzu, yogurt, ube, churro, banana milk, matcha, and black sesame. Sure, they also have the usual suspects such as red velvet and nutella, but wouldn't you rather try a black sugar or melona? As if that wasn't enough, Mochinut also features those sweet and savory Korean-style corn dogs, an array of boba teas, and soft serve ice cream. Honey butter with mochinuts, anyone? 3030 Severn Ave., mochinut.com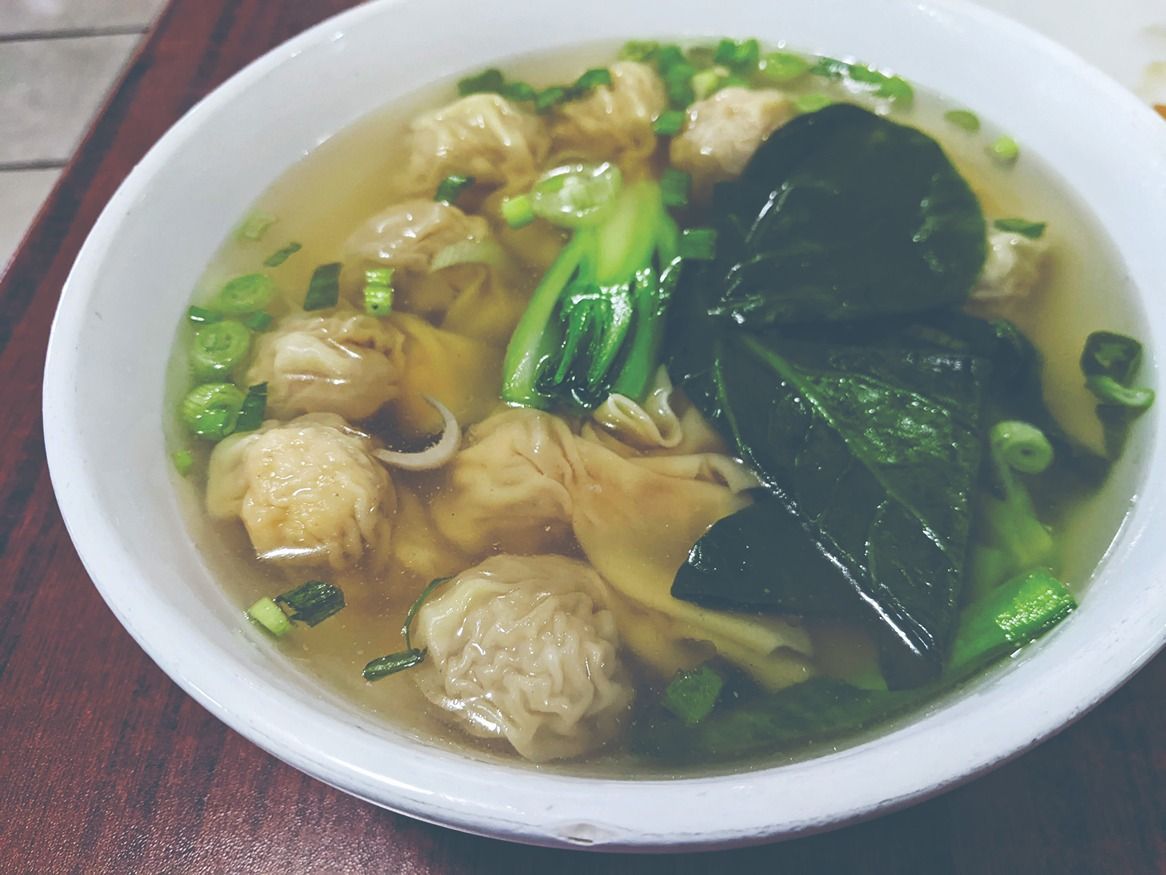 Grilled pork and later . . . golf? . . . Across the river and over the hoods in the far off reaches of the Algiers neighborhood, there's a new Vietnamese spot in town called Thanh Lien Kitchen. Located in a truly unique-looking, old school strip mall on Kabel Drive, Thanh Lien opened softly with little ado offering goodies like egg roll bánh mì, chicken and beef ramen, fried chicken (gà chiên giòn), phở, and vermicelli bowls. Thanh Lien Kitchen is open daily for lunch and dinner. 3440 Kabel Dr., thanh-lien-kitchen.square.site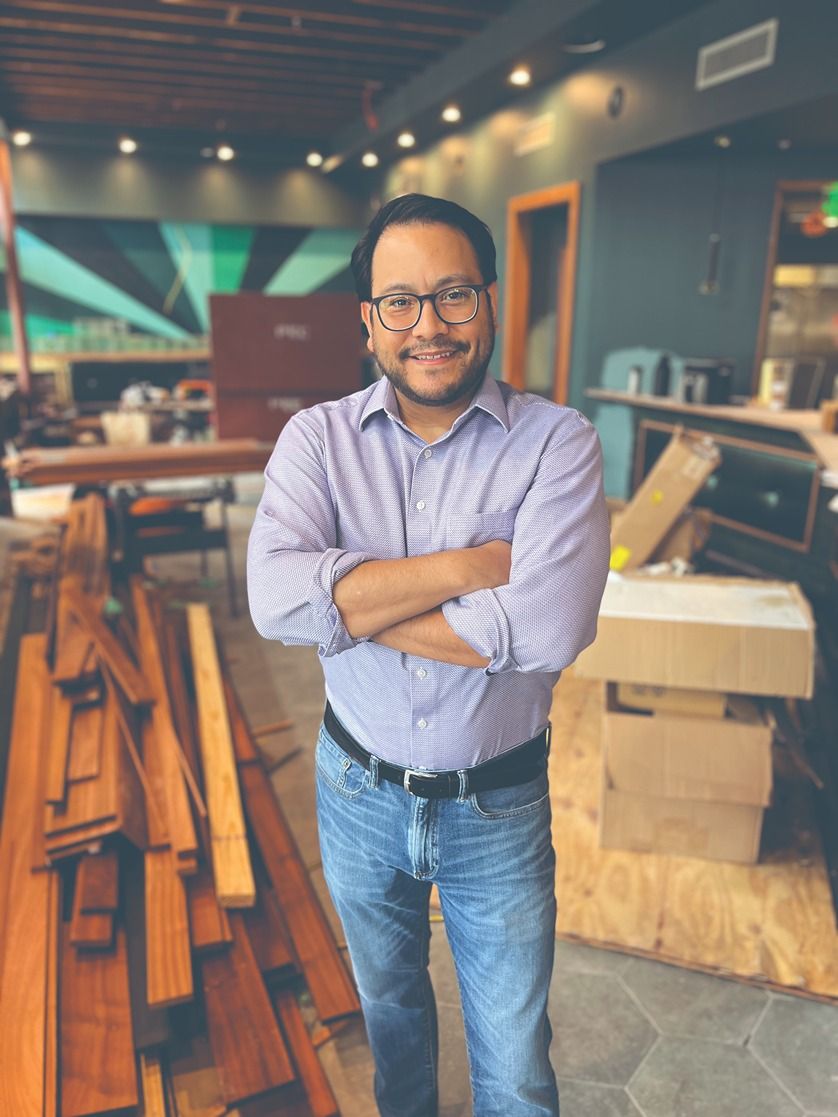 On the line . . . Longtime friends Mickey Parenton, Mickey Loomis, Gabe Corchiani, and John Georges have launched Parish Line Bistro in the old Metry Cafe & Bar space on old Metairie Road. The brand new spot features modern décor with accents that acknowledge the railroad tracks nearby, an extensive wine and cocktail menu, and the only rooftop dining spot in Metairie. With industry vet Carlos Ramírez managing the show and a menu crafted by Chef Chris Wilson (of Larder Gourmet and Emeril's), guests can enjoy an elevated dining scene with dishes such as steamed Littleneck clams with chardonnay and garlic, clam chowder, Wagyu sashimi, and a 1 ½ lb Maine lobster roll. 601 Metairie Rd., Metairie, parishlinebistro.com