The Audubon Institute's Aquarium of the Americas, one of the top 10 US Aquariums rated by USA Today & Travel + Leisure, has been closed for some time to make some renovations post-pandemic, but will open to the public June 8th. A preview night was held for the media on Monday, June 5th and Tuesday, June 6th, and the numerous changes noted were certainly extremely impressive. This is the first major renovation since the Aquarium first opened in the early 90's and the Insectarium first opened 14 years ago.
For starters, the largest change is the combination of the Aquarium and Insectarium into a dual space under one roof. The Insectarium was previously located several blocks away at the old Customs House on Canal Street. This is more convenient for staff who work at both locations, and makes it easier to provide more services for members as well as combo tickets for guests. This is also an even better venue to host events, and their catering team gave us tuna tartare and champagne to showcase what they can do.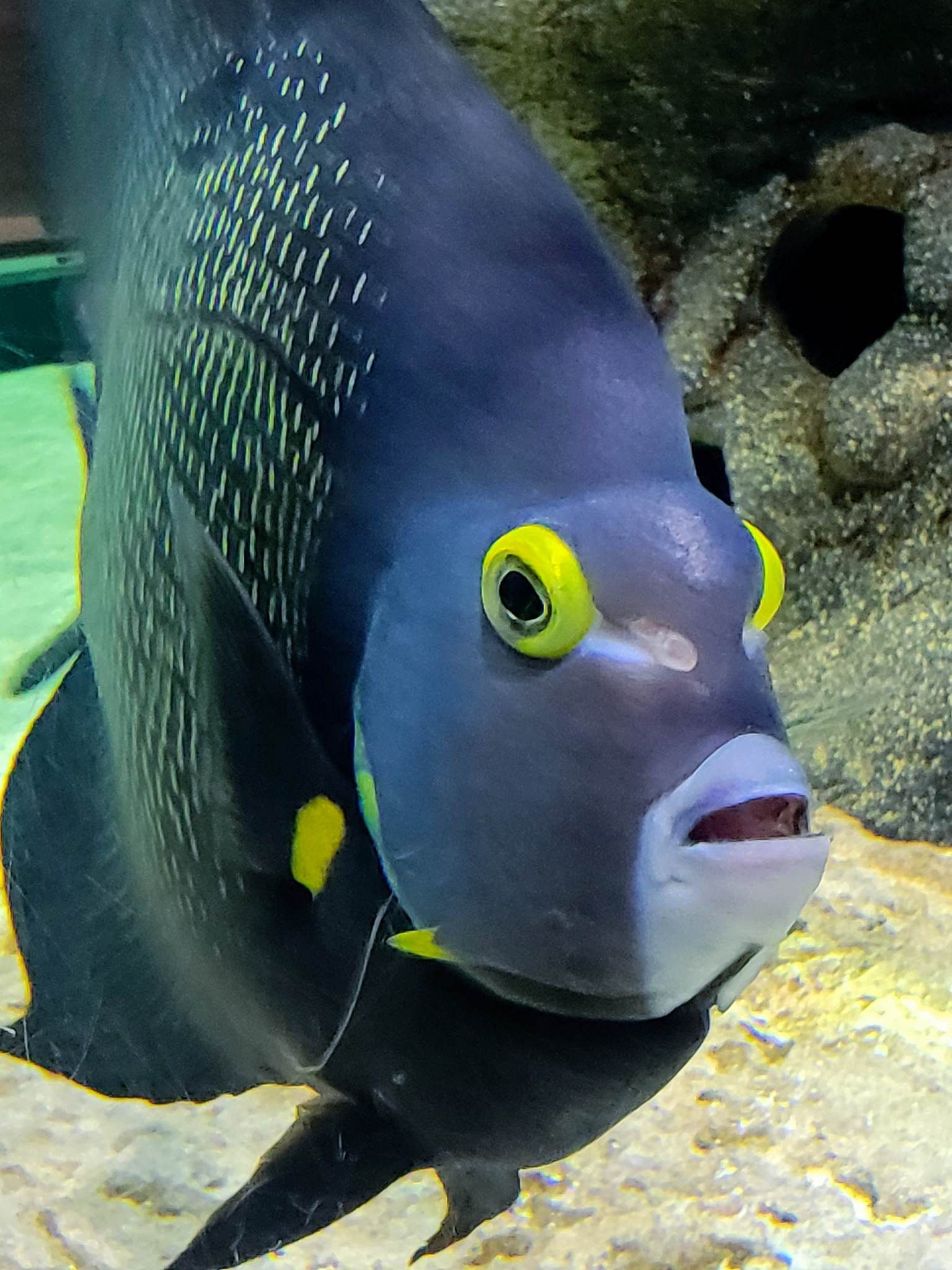 Another big change is the closing of the Entergy IMAX Giant Screen Theatre, to make room for new things, although admittedly this space is just serving as storage now, so I'm not sure why it closed. I'll stay tuned and check back to see what evolves from that space. Guests hoping to cool down (and sit down) and experience a variety of creatures in a similar virtual setting can try the VR experience, for an additional price of $8. I'll definitely miss seeing Amanda Shaw in Hurricane on the Bayou, but it was pretty cool to sit in a chair that moved while we "splashed underwater" whale watching. The former underwater themed escape room has also been removed, to make way for a beautiful new lobby, restrooms, family restrooms, and a nursing room.
While some change is hard, other change is good, and the majority of the remodel is pristine. Expansive spaces with bright walls are covered in beautiful and educational graphics, and the building that looks like it's made entirely of glass finally takes advantage of all of its natural light. The butterfly garden has "more light, more flight" allowing the butterflies to really take off and explore their surroundings, to the delight of everyone around them. A bee enclosure has a passage into the outside world so bees can come and go freely, buzzing down to the gardens on the ground level or out towards the Mississippi River.
The Insectarium is just as interactive as before - don't worry, you can still eat a few tasty bugs and the cricket "Chocolate Chirp Cookies", and there are countless other exhibits that allow you to touch beetles, watch caterpillars turn into butterflies, and see bioluminescent insects. These learning lessons are all under the watchful eyes of Audubon's friendly and knowledgeable staff, many of whom were employed throughout the pandemic and closure, because despite the lack of visitors, the animals still needed to be cared for. These staff consider this their life and not their job, and it shows in their dedication, knowledge, and kindness to all creatures.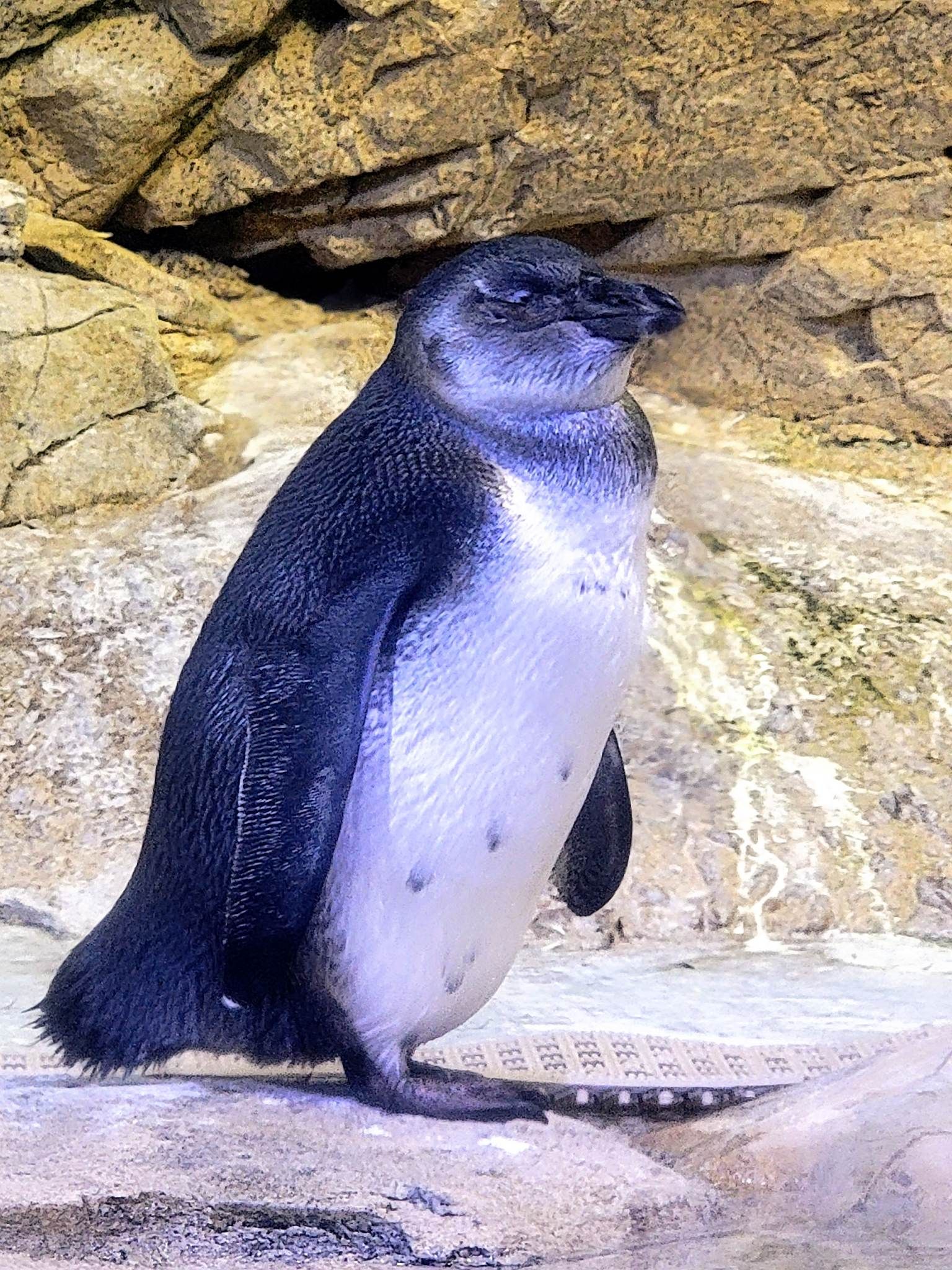 The Aquarium kept many of it's age-old favorites, including the famous "tunnel", the penguin exhibit (with VIP experiences returning later this summer), the children's playspace, the stingray petting pool (which is much larger), and of course, the white alligator named "Tchompitoulas" - but has gotten rid of Parakeet Point, opting instead for another walk-through wading bird experience that is delayed to open but should be available soon, along with new sloths and a tortoise! There's a new "Create-An-Animal" interactive game where you can design, color, and name your own animal and "set it free" into a virtual land while you watch on a big screen, and my 40-year-old friends and I had entirely too much fun making and observing our creations. The outside of the building is still being painted, but the walkways are finished, with new landscaping and bright metallic animal themed art - it's a welcome addition to the growing Woldenberg Park space.
The Aquarium and Insectarium will open to the public on June 8th, and tickets are available at the sales counter at 1 Canal Street (now inside so you don't have to wait in line in the heat) or online at http://audubonnatureinstitute.org. Tickets are $30 for adults and $25 for youth for one attraction, or $50 for adults and $45 for youth for both attractions.