Tulane Ready to Wave Goodbye to Dismal 2021 Season
Year six of the Willie Fritz era was a tough one in New Orleans…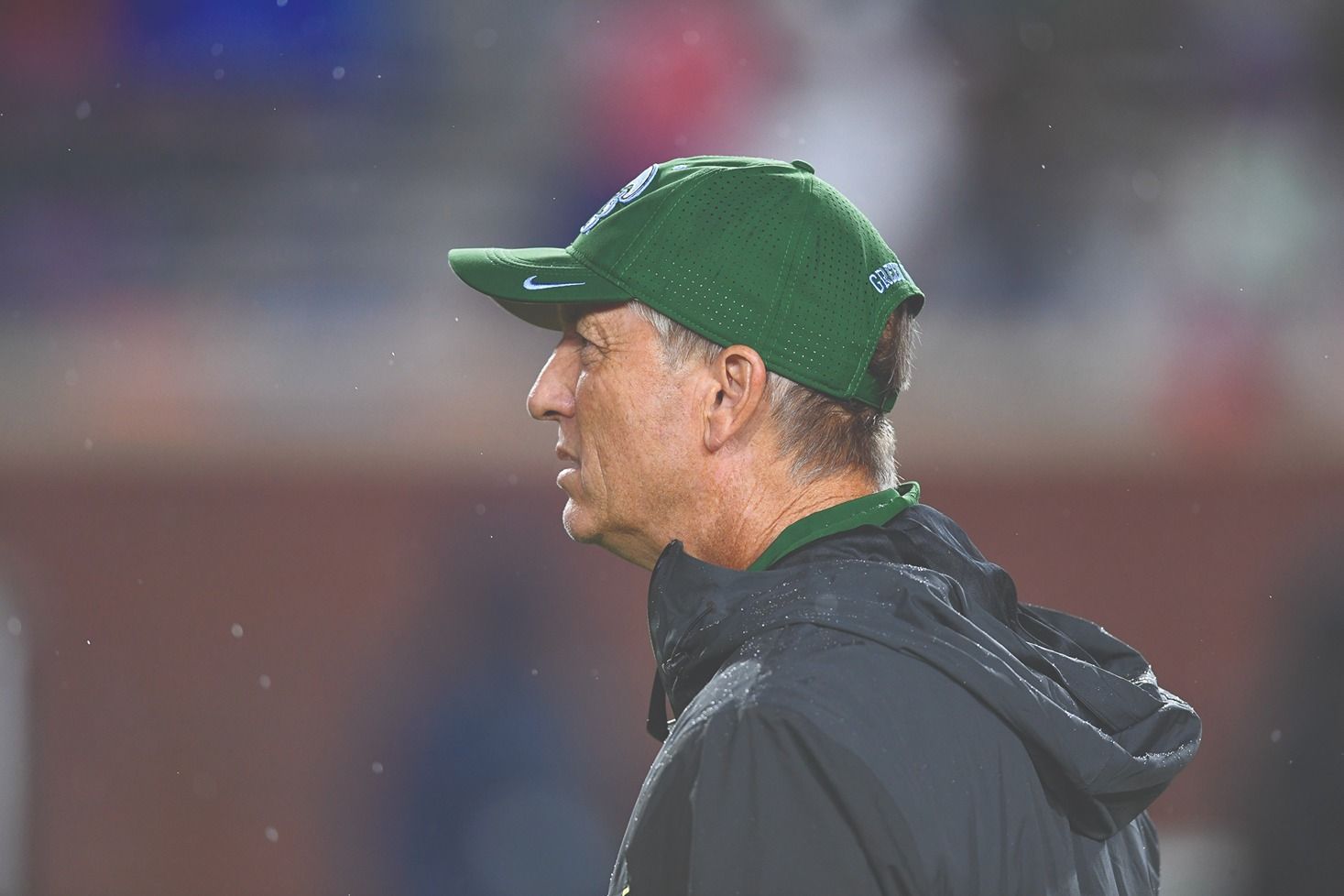 The team was displaced to Birmingham, Alabama following Hurricane Ida. After a thrilling, near upset at Oklahoma to start the season, the Green Wave mustered just two wins in 2021, falling to 2-10—a major disappointment.
Last season was supposed to be the turning point for Fritz's program, but, instead, it became an unmistakable blemish.
Thankfully, Oklahoma and Ole Miss aren't on the non-conference schedule this season, which helps in the projected-wins department. The Green Wave have 16 offensive players with starting experience returning, and the defense's four top tacklers, as well, while bolstering the roster with several new faces via the transfer portal. Does that translate to recapturing the magic Fritz conjured up to help Tulane reach three straight bowl games?
That remains to be seen, but the hope is that Tulane can bounce back to the upward trajectory Fritz was building towards in prior seasons.
Offense: New Leader, Veteran Quarterback
Many thought that junior quarterback Michael Pratt was going to make the leap last season after a very promising 2020 campaign as a freshman. The results weren't bad, but they weren't as expected either. Pratt finished the 2021 season with a completion percentage bump of just 2.5% higher than the previous year. Plus, he only had a little over 500 more passing yards, one more passing touchdown, the same number of interceptions, and diminished rushing stats in his sophomore season.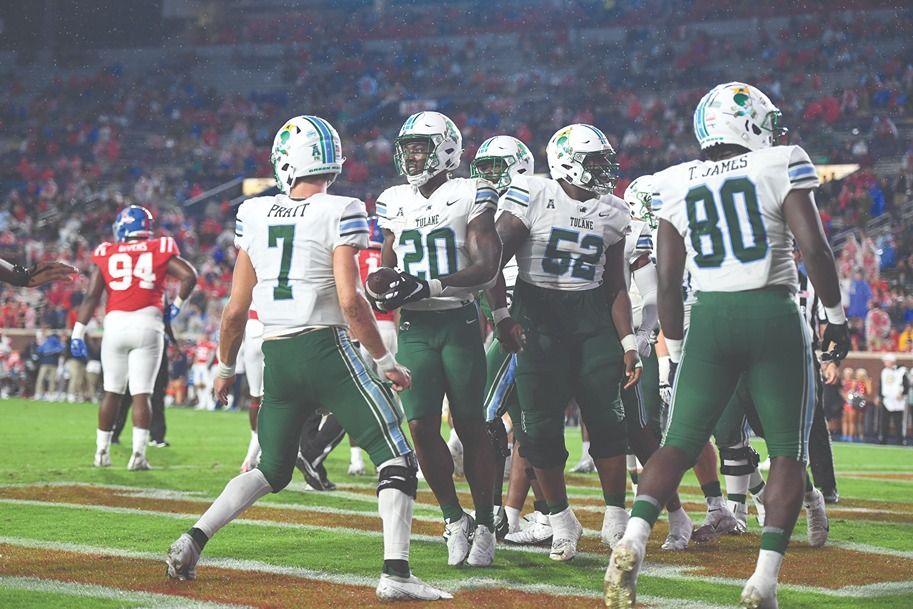 The arrival of first year offensive coordinator Jim Svoboda should help turn things around. During his 11 seasons as head coach of Central Missouri, his team broke 108 school offensive records and 21 Mid-America Intercollegiate Athletic Association offensive records.
Pratt didn't have much time or help in 2021 to elevate his game, but with this season's receiving corps, that could be different. Although no Green Wave receiver amassed even 400 receiving yards last season, new position coach, John McMenamin, could prove key. McMenamin reunites with senior Shae Wyatt, the top returning Green Wave receiver, whom he coached at Central Missouri in 2018 and 2019. At his former school, Wyatt caught 107 passes for over 2,200 yards and 15 touchdowns.
Wyatt had a team-high 33 receptions last season to go along with 376 yards and three touchdowns. He's joined by Duece Watts, who snagged 21 passes for 331 yards and three touchdowns last season, and Jha'Quan Jackson, who was an electric playmaker two years ago but struggled with a disappointing 2021 campaign.
After closing out the season with an impressive 264-yard game against Memphis, running back Tyjae Spears looks to carry the late season momentum into a prosperous junior season. Coming off a torn ACL from 2020, Spears led the Green Wave with 863 yards and nine touchdowns last season. Spears will be joined by returning back, Cameron Carroll, who racked up over 500 yards and three touchdowns last season, and transfer, Ashaad Clayton, who returns to his hometown after spending his two seasons at Colorado.
An experienced, more cohesive offensive line is key to Tulane's offensive success this year. The Green Wave return three full-time starters up front, but they must make drastic strides from 2021, when the unit ranked 97th nationally in sacks allowed per game and averaged the fewest rushing yards of the Fritz era.
Defense: Linebackers Leading the Way
Tulane's defense was exploited throughout much of last season. The Green Wave ranked near the bottom nationally in several key metrics, including points allowed (114 in the FBS), total yards per game (102), and passing yards per game (120).
Those grim defensive numbers put unnecessary strain on the other side of the ball and were compounded by only forcing 15 turnovers.
Fortunately, for second-year defensive coordinator, Chris Hampton, he returns his top four tacklers from last season.
Linebackers Nick Anderson and Dorian Williams return to anchor the Green Wave defense. The duo combined for 129 tackles last season, with Anderson recording 9.5 tackles for loss and four sacks. They're joined by outside linebacker Darius Hodges, a fearsome pass rusher who led the Tulane defense with 16.5 tackles for loss and five sacks. Senior Kevin Henry, the team's fourth leading tackler (52) last year, rounds out this potentially formidable unit. That core of defenders will be tasked with igniting an often-dormant defense from last season.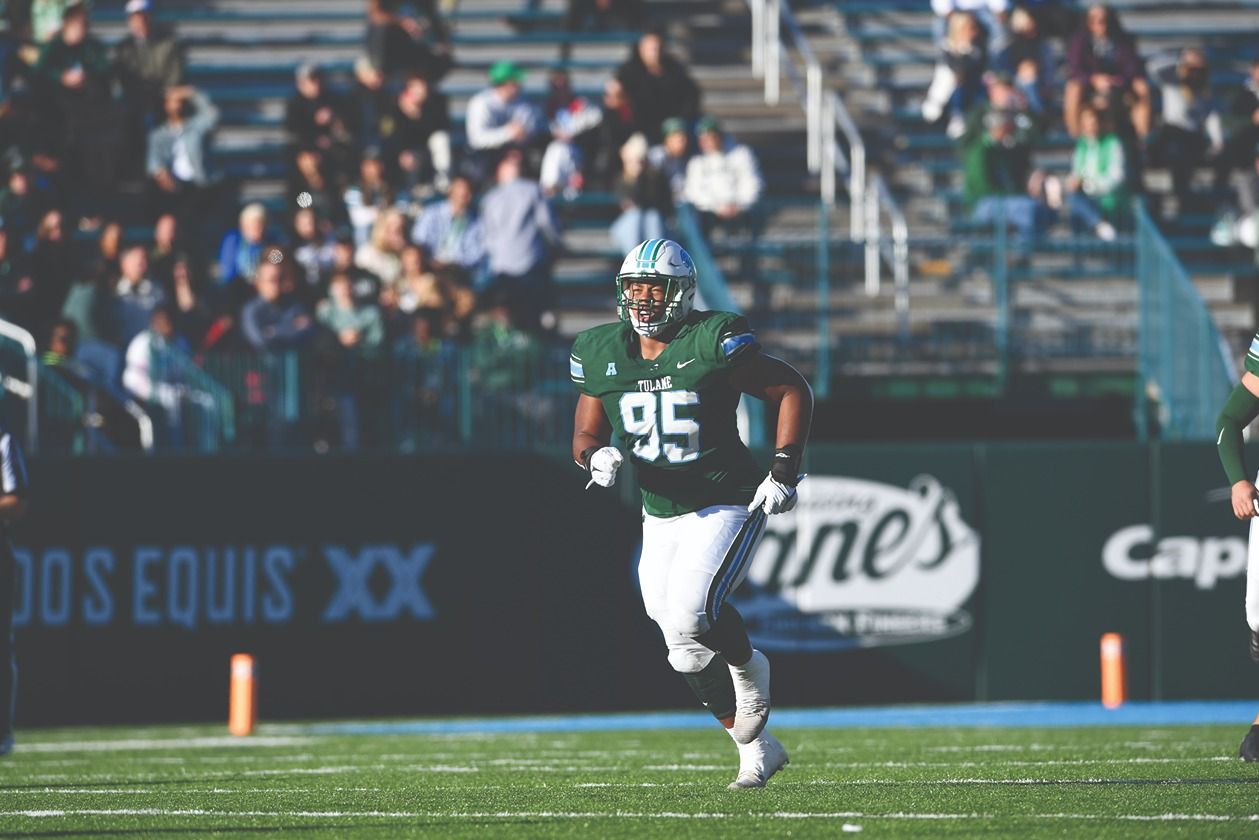 Sophomore cornerback Jadon Canady looks to build on a solid freshman campaign, where he recorded 55 tackles, 2.5 tackles for loss, and two interceptions. Senior safety Macon Clark returns after leading the defense in tackles (73) and interceptions (4), in addition to his five tackles for loss. Lance Robinson at cornerback and Larry Brooks and Duke transfer, Lummie Young, at safety are also names to keep an eye on in the Green Wave secondary.
Tulane lost defensive lineman Jeffery Johnson in the transfer portal and will be leaning on incoming transfers Patrick Jenkins and Adonis Friloux to lead along the line.
Defensive talent does exist on the Tulane roster, but Hampton needs to make major improvements in his second year to avoid the defensive calamities of last season.
Prediction
Was last season a fluke? That is what Fritz and his team have to answer heading into this season. An improved defense, veteran quarterback, and cutting down costly mistakes in toss-up games will go a long way in helping Tulane reach a bowl game once again and even surprise some opponents along the way.
Tulane: 7-6, Independence Bowl