The perfect wedding. A pristine venue, a delectable menu, and a magical reception where nothing goes wrong. There's so much to plan to get the big day just right, but there's even more to think about beyond the wedding day itself. Overwhelming, right?
As a rare occasion in life where the soon-to-be spouses get to have their favorite people in one place, it's important to make sure there's time to catch up and celebrate outside of the big day. However, it's difficult to know where to begin planning a wedding in one of the most entertaining cities in the world. Should you party with your wedding party at New Orleans' best music clubs or the French Quarter's best bars? Or fill your free time with rest and relaxation?
With advice from professionals and practical tips, this guide can serve to help organize those brainstorming ideas, but more importantly, ways to help create lasting memories.

Your Guide to a Perfect New Orleans Wedding Weekend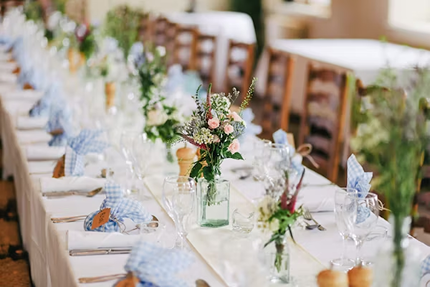 De-Stress with a Professional Planner
Weddings are growing in scale, and with that has come the term "wedding weekend." This is partially due to a need for many guests to take time off from work, but from a more positive perspective, it allows for as much time spent with those loved ones as possible. Professional planners not only will create less stress for the overarching plans of the big day, but also smooth out the small details.
One such resource in the city is Spanish Oak Events. Owner and Principal Planner, Becky Lampp, and her team utilize their vast skill sets to cater to clients, and ensure couples feel fully represented on their special day. When it comes to the time spent with guests and outings in the city, their ideas will ensure it is an event to remember.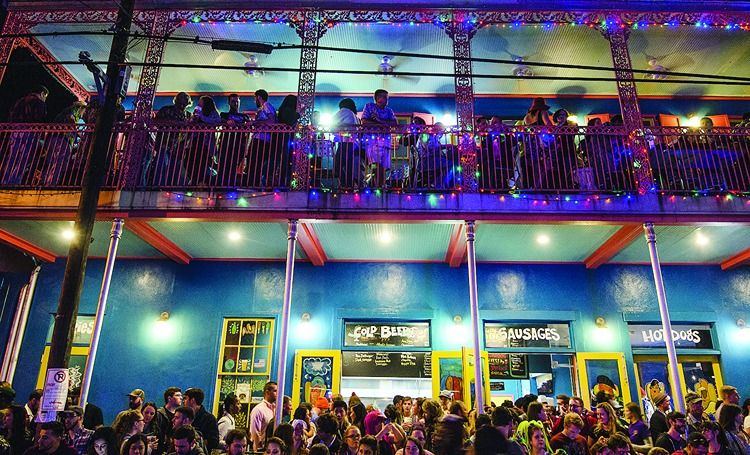 Host a Welcome Party
One way to maximize time with guests is to host a "welcome party." Say goodbye to the stiff formal dinners of the past, and opt for a brunch that morning to fill in the wedding party. When evening arrives bringing in guests from their travels, a great location where Spanish Oak Events has had multiple successful welcome parties is Dat Dog on Frenchmen Street.
Not only is this location complete with a second balcony rental option, but Dat Dog offers multiple banquet and bar packages as well. Their own spin on Creole dishes will be sure to delight guests and the fun atmosphere is a perfect way to kick off the weekend.
Experience New Orleans Tradition Together
On the subject of changing old traditions, another idea is to host the wedding on a Friday night and then spend Saturday enjoying that time with loved ones. It's important to show guests what New Orleans has to offer, and one of the best institutions to do so is Preservation Hall. The venue opened doors in 1961, and is still jamming today with second generation ownership. They are available for all types of private events, but their wide calendar of events is also a great option to offer guests seeking outside entertainment.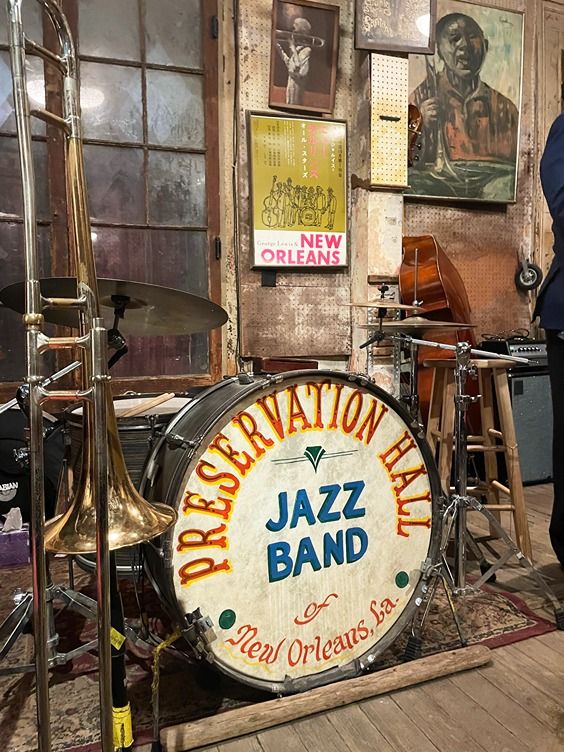 Take a Relaxing Dip in the Pool
With a summer wedding, and even into fall, no one would complain about some pool time. A resource to the rescue is the Country Club of New Orleans. From an exceptional menu, to a semi-private, "secret garden" with an option to have a fully private bar, it is sure to please a crowd.
The team there offers a range of group options, with three, four, and five courses or a buffet style with hors d'oeuvre for meals, a private drag show option on weekdays, and even ones for bridal parties and luncheons. The $20 day pass option is also flexible to adapt, with their ability to provide wristbands and keep everything on one tab. This is also a great option for guests who may be extending their stay in town.
Indulge in Some Friendly Competition
Continue the theme of playing to guests' inner child with a visit to the Sea Cave Arcade in the Bywater. Sure to bring out the nostalgia in all, the arcade features iconic arcade and console games, as well modern PC games, and over 10,000 titles. Their food menu is a pleasant surprise from an arcade, with items like a "tuna mama" bowl, as well as a full bar and rotating wine and beer options. With several Sunday food and drink brunch options, this could also make for fun plans to rally the troops after a full night on the dance floor.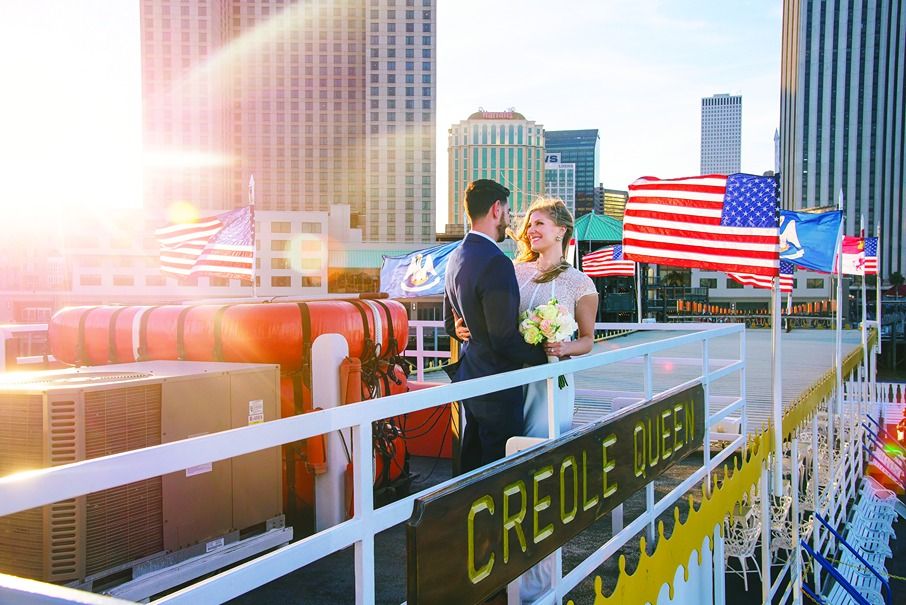 View New Orleans From the River
Once guests have had a lay of the land, why not take advantage of the waterfront perspective in the city. the Paddlewheeler Creole Queen Riverboat Cruises allow a luxurious view of the Mississippi River, and a breathtaking new way to see the city. Multiple wedding group options mean there's fun to be had no matter your plans.
A NOLA-Style Wedding Weekend
Overall, make sure that just as the ceremony, the weekend events represent what makes you, you. Encourage fun and excitement through further ideas like disposable cameras to capture candid moments, or put together a physical or digital list of favorite food spots in the city, as a "food tour." Check out Where Y'at's favorite Cajun restaurants to get you started with traditional New Orleans food on your tour.
Lampp and team emphasize that it should be a merging of the couple, and to take some time to think about who you are as a couple. Even with small examples, they explain that partners should look at those little ways that the city has impacted them and fully lean into what New Orleans has to offer.