As New Orleans nears the end of 2021, I asked some service industry friends to talk drink trends—trends we hope never go away, trends noticed here and while traveling, and trends we hope go away with this year!
New Orleans is renowned for its vibrant and diverse bar scene, as well as hosting Tales of the Cocktail every summer. It's been a rough year for New Orleans and its bars and restaurants, but we've got to applaud the resiliency and ingenuity of the people who keep these places running.
Like every industry, trends come and go, and here are the cocktail trends we noticed in 2021…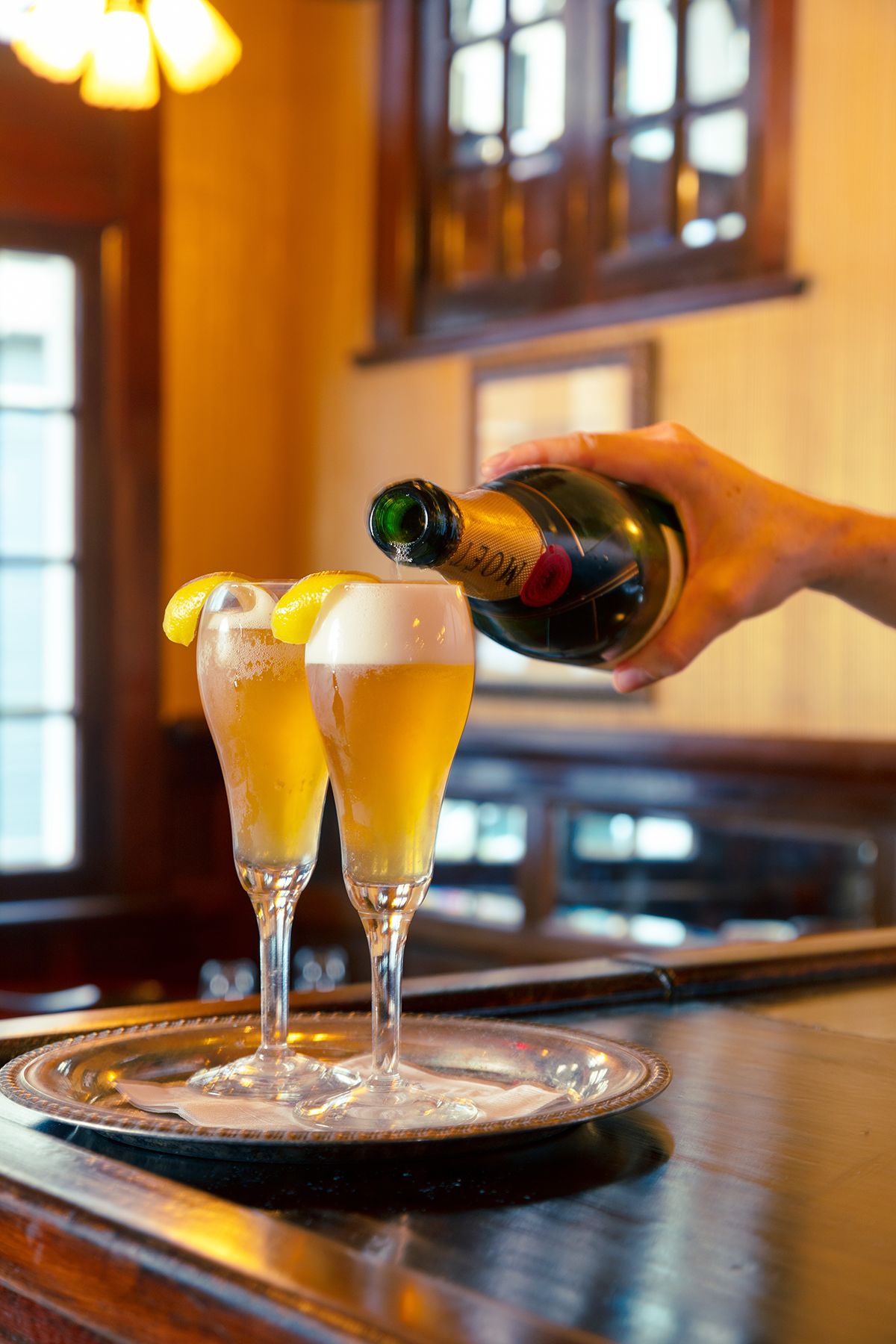 TRENDING
The French 75, Here to Stay
While I could wax poetic about Arnaud's French 75 cocktail, I asked a good friend to help and to talk about his firsthand experiences with The 75, now synonymous with New Orleans.
"I am proud to be synonymous with the French 75 cocktail. It's special to me for many reasons," Chris Hannah, head bartender and partner at Jewel of the South, said.
"The bar and drink were never mentioned in our city until after 2006. I started The 75 Bar in 2004. I knew the cocktail revolution was starting and that the bar was too beautiful a room and with too great a history not to become the destination it is today. I even have the newspaper that reported 'Newcomer to the Cocktail Scene in New Orleans, The French 75 Bar.'"
"Not a single cocktail book in New Orleans before 2004 ever listed The 75 as a cocktail to make or try in New Orleans. But now people even think we invented it. I've made The French 75 in 14 countries, on six continents. It's on every list of drinks to get in NOLA now, and I've even popularized the drink to have cognac instead of gin. If the late Mr. Casbarian didn't make our house drink with cognac, no one would associate the cognac version with New Orleans like they do now."
"When my friends do New Orleans drinks on their menus around the world, they make The 75 with cognac because of my and Hadi's (Hadi Ktiri) efforts at that bar," now an institution.
"The French 75 is a particularly important cocktail to a lot of people," Ktiri agreed. Currently beverage manager at Four Seasons Hotel New Orleans, he explained, "When it was created during WWI, fighter pilots sipped it to remember those that had been lost in battle and to celebrate safe return—a reinforcement of a powerful memory not to be erased, but fortified. And like the name suggests, The French 75 packs enough of a punch to add necessary emphasis to what would normally be a delicate sip of Champagne alone."
But The French 75 seemed more than a mantra—it was more like a mission than merely slinging booze. Ktiri recalled, "When I started at The French 75 Bar back in 2010, this idea was front and center in everything we did. The question always seemed to be 'How can we take the expected and fortify what we served so that our guests could be comforted in their celebration of life?' Every day we walked into that bar with a strong sense of respect for the past - for the shoulders of all of those talented bartenders of the past 150 years that made everything we did possible. But there was also a certain optimism for the future. With the freedom Chris and the Casbarian family gave us to be creative and take risks we felt safe to explore the cocktail frontiers of the modern-day drink renaissance while also practicing ever more intensive care on hospitality."
"It was an honor to turn that little rectangle on Bienville into an 'institution' during the 14 years I ran it," Hannah admitted. "And the same goes for hijacking The French 75 cocktail—it's what made me feel like a true New Orleanian, hijacking that cocktail just as we did the Milk Punch and the Pimm's Cup. The French 75 cocktail in New Orleans has a story, and it's the same story as my own."
Ktiri summed it up well by saying, "Any cocktail could have served as a platform for the warm welcome we gave so many in that bar. But it wouldn't have been the same. The French 75 was a cocktail born out of the spirit of honor, remembrance, and hope. And I'm so grateful that I had the opportunity to be an ambassador for that beautiful space."
Ktiri raised the signature cocktail for a toast:
"Here's to The French 75—the king of celebratory cocktails and a gentle reminder that a brighter future is always possible."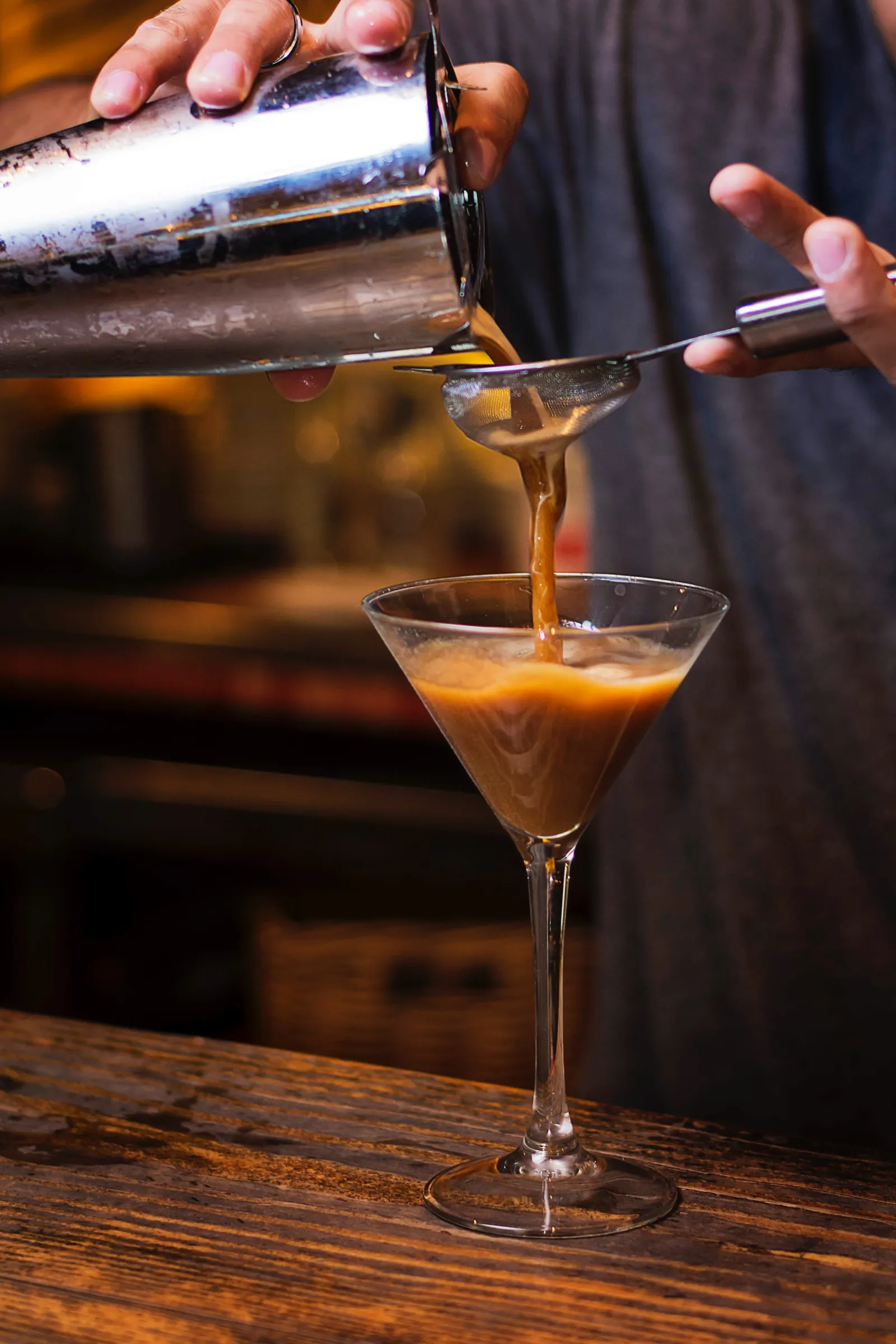 Espresso Martinis
Everyone agrees these are everywhere.
"Tons of espresso martinis. Love them," Adrienne Cash, Campari territory area specialist, said.
"I do love the espresso martini coming back," Chris Hannah, head bartender and partner at Jewel of the South, agreed.
"Espresso martinis are definitely here to stay, and, honestly, who could blame anyone for that?" Carly Bulger, bar manager of Justine, added.
"They're still extremely popular, especially in NashVegas." Brooks Frost, who manages LA Jackson in Nashville, confirmed. "Weekday nights, we make 20-50, and even more on Fridays
and Saturdays."
Canned/Bottled Cocktails
"Canned and carbonated cocktails have definitely established their presence in the bar scene," J'nai Williams, owner of Pretty Magic Cocktails, said.
"Many ready-to-drink cocktail companies were able to flourish during the pandemic," Doris Metropolitan Beverage Director Jonny Reff agreed. "They're crushing right now and some of them are actually good." He added the caveat, "Obviously, different brands produce different products, so find out which you prefer."
Adrienne said she is also a fan, "Bottled drinks—I love them and the to-go formats that have started."
Agave and Tequila
While tequila remains a powerhouse staple, mezcal continues to increase in popularity.
"I've seen tons of margaritas with mezcal. Agave-based anything has been crazy since pandemic started," Adrienne noted.
"Ranch waters all day, spicy margaritas all day," Brooks added.
Fall Weather Appropriate
"It's finally the season for rum, agaves, and American brandy," Nick Jarrett, lead bartender at Peychaud's, said.
"In fall, we always see a lot of dark, overproof rums and amari," Carly affirmed.
American Amari, Brandies, and Other "New" Styles
Elysian bar director Ben Hatch reported "seeing a lot of great North American amari and bitters. Also, some killer new American-style bitters."

New Considerations for Alcohol By Volume (ABV)
Sometimes we need a break from drinking, and it's important that bartenders recognize this.
"Low-ABV and no-ABV cocktails are on menus," Nick Jarrett said.
"Low proof cocktails. The Sherry Negroni is the highlight at Anna's. Our [Jewel of the South's] Tuxedo Tails is a proofed-down martini," Chris specified.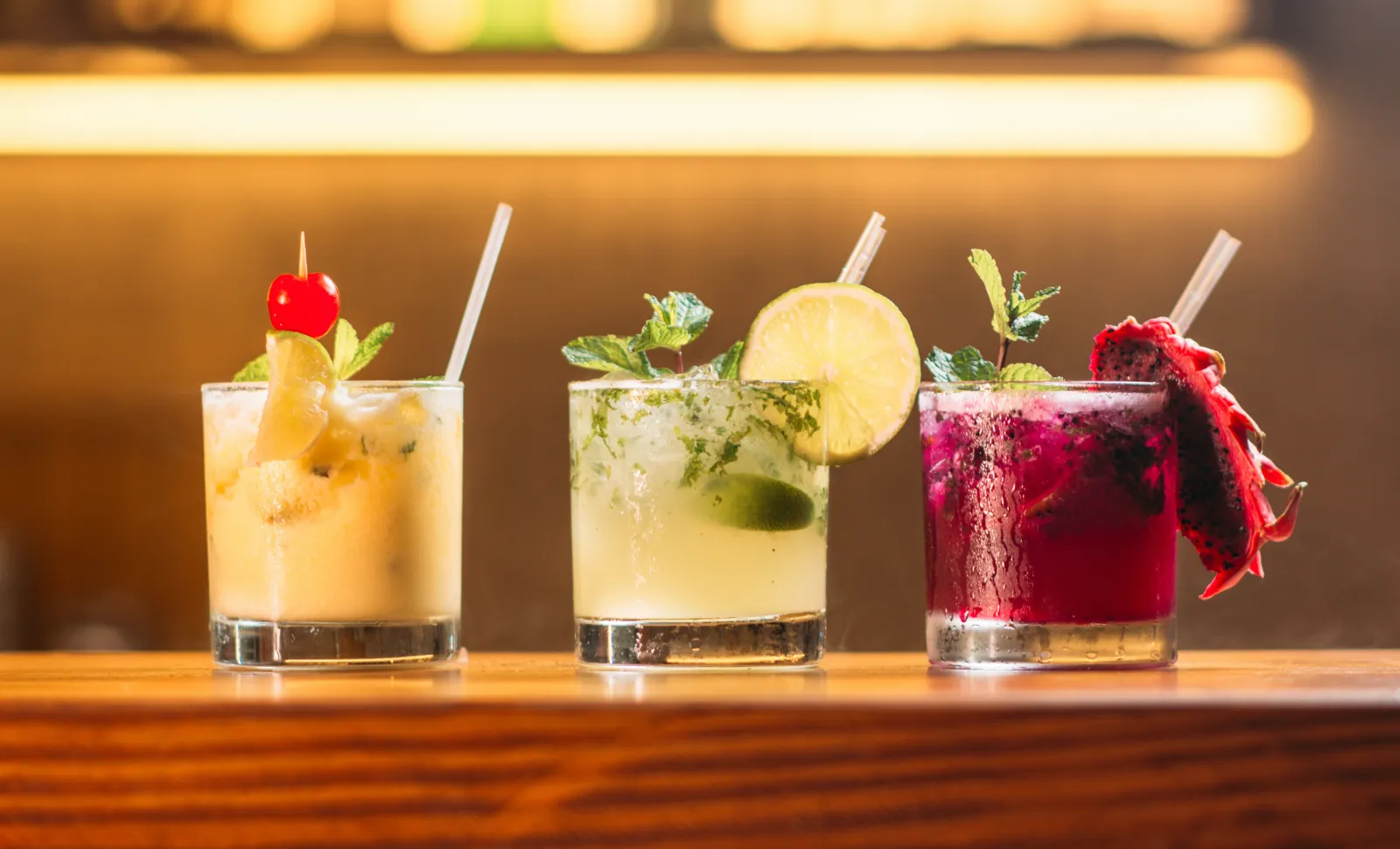 Fruits and Vegetables
"Lots of more esoteric options beyond your ever-present citrus and berries." Nick Detrich, partner at Manolito, said. "Lots of bartenders are playing with mango, kiwi, golden beets."
"I'm doing lots of infusions and root vegetable juices, 'cause why not?!" Carly said.
Nick doubled down, "I'd wager this trend ripples to the booze industry and, in late 2022, we'll see announcements of what would've been [once considered] bizarre liqueurs and cordials."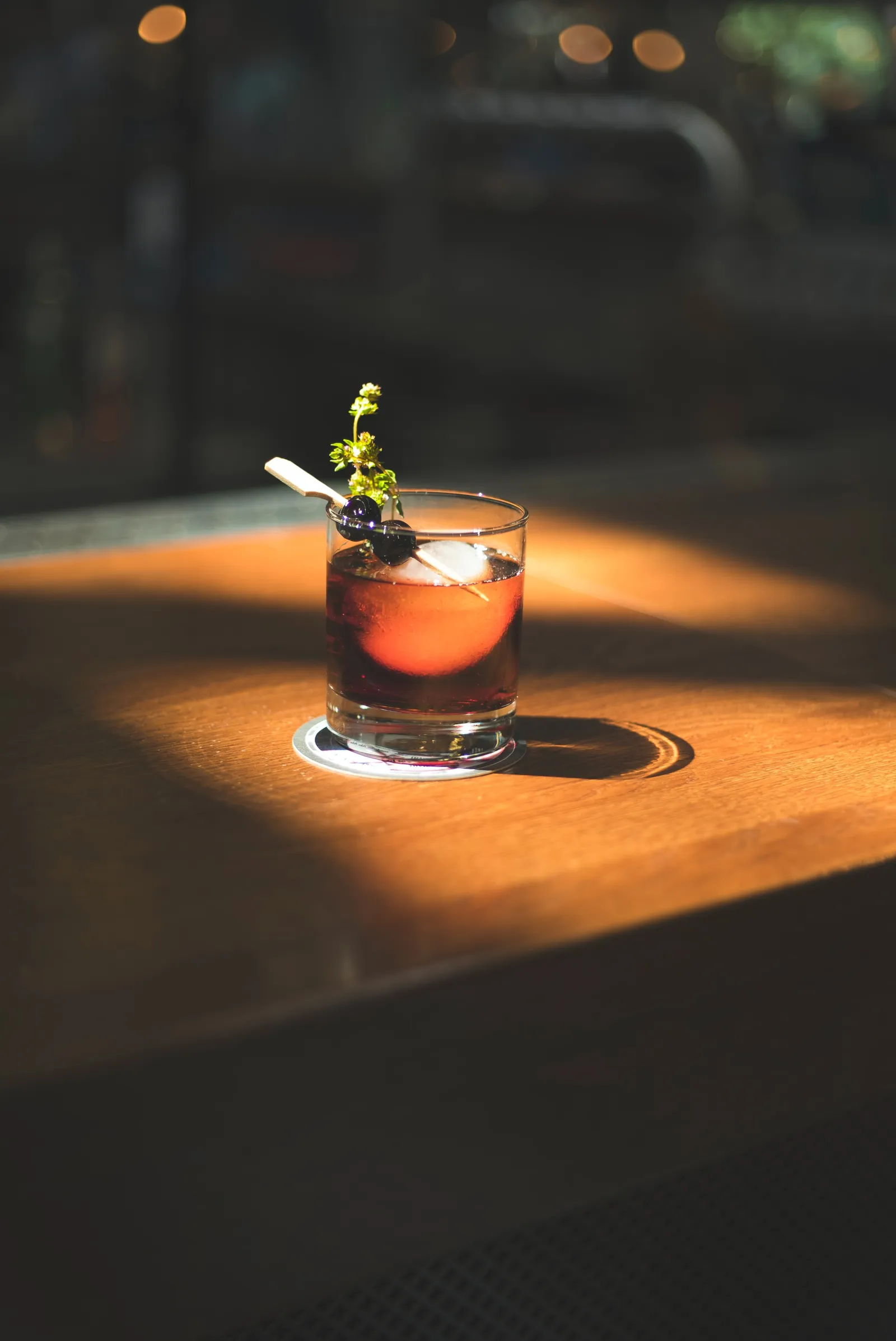 The Comfort of Classics and a Return to Form, From Both Sides of the Bar
"Guests are seeking comfort in a Gibson or a Manhattan, and understaffed bar teams are leaning on bedrock cocktails," Nick Detrich observed. "I hope, for my sake, that this perseveres and that we see more attention in the prep and serving of these drinks."
"In post-lockdown, guests are ordering more esoteric classics and being pickier about the their beverages,"
Carly noted.
Improving, In the Weeds and Against the Odds
J'Nai recognized bar staff who found better ways to run their businesses. "The pandemic gave us the opportunity to develop better, more efficient ways to do more with less. When service completely stopped, businesses were able to examine their practices, determine what was working, and what wasn't, then adapt."
Care and Respect
Tristan Ferchl, beverage director of Sylvain, laid it out. "The up-and-coming trend I'm most fond of is restaurants' and bars' commitment to prioritizing their staff, creating work environment values found in other industries: mental health, physical health, work/life balance. That being part of the industry is the new—and most important—advent in bars and restaurants. Period."
TRENDS WE WON'T MISS
Overworked, Underpaid, Unprioritized
Tristan said he wants to embrace a new era in the service industry, without "overworking as a badge of pride, a lack of equity between Front of House and Back of House—in terms of pay and benefits."
And also, "the ego of bartenders that identify with how working makes them feel instead of how they make other people feel."
Draft Cocktails
These make sense for busy clubs and restaurants but have no place in a craft cocktail bar.
"They rock for pool bars or super-high-volume bars, but I don't get excited by them," Carly said.
Photogenic, but Impractical
(Part 1): Large Ice in Coupe Glasses
Ben said he wants this trend to die. "How are you supposed to drink it?! Large ice, absolutely. Coupes, definitely. But they should never meet."
Carly agreed, "Oh, I hate those. You don't see them in New Orleans, but everywhere else keeps doing it!"
Photogenic, but Impractical (Part 2):
Obnoxious Garnishes
Jonny said he wants garnishes done away with. "They should be thoughtful additions, not IG fodder. They should elevate the drinking experience; not be obstacles you have to toss aside. Less is more."
AND ALWAYS GOOD TO LEAVE THE DEBATE OPEN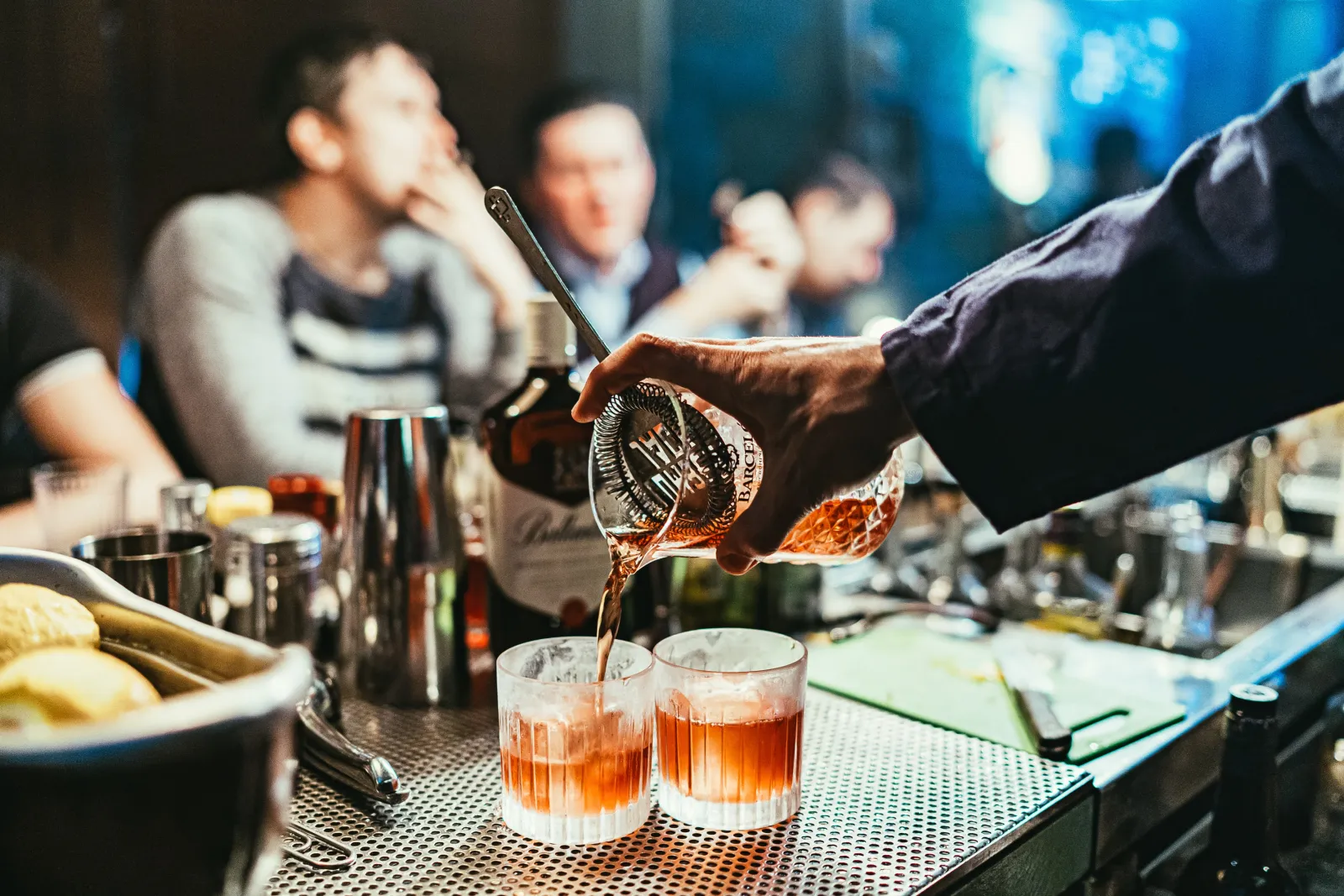 "Garnish, garnish, garnish! We're returning to fun with cocktails, where the focus is how creative you are with good, fresh, recognizable items," Josh Hall, manager of Chais Delachaise, interjected.
With Combining Playful and Creative, he noted drinks with garnishes can be both practical and fun. "People are worn out from life right now and leaning toward enjoying something tasty and beautiful."
And a trend he won't miss? Visiting Bartenders Treating New Orleans Like Drunk Disneyland.
"Not having a bunch of cocktail bros descend upon us for one summer was refreshing."
"Have a good time and be respectful," Ktiri said.