With Halloween officially behind us, the holiday season is now before us. Even for those of us who are very social, the steady onslaught of celebratory engagements and necessary wind-downs is both a blessing and challenge.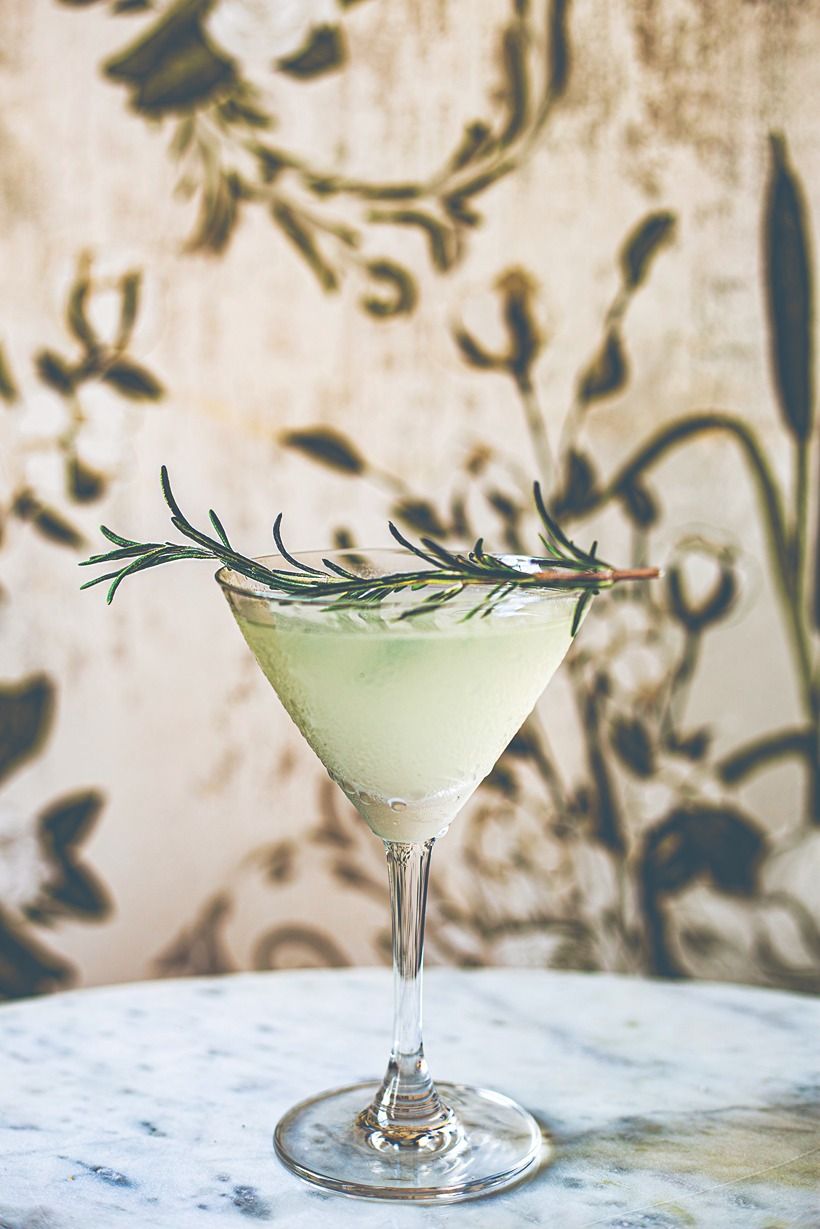 Home-crafted mocktails are one way to keep up with that pace, treat yourself and feel great, accommodate a packed party schedule, and enjoy "unpacking" in peace on evenings and weekends.
Fall and winter offer the opportunity to sip on hot beverages, and undoubtedly the seasons have signature drinks. Hot Buttered Rum Day isn't until January, but it doesn't need to be frigid outside and your cup doesn't have to be liquored up to enjoy a hot buttered "rum" whenever you like. Channel cold-weather vibes with a taste like an invitation to hunker down, snuggle up, and enjoy longer nights. For two servings, set 1 cup of water (or half water, half apple juice) to boil over medium heat. Whip together 1/4 cup softened butter, 3/4 cup brown sugar, 1/2 tsp. cinnamon, and 1/2 tsp. (alcohol-free) rum extract. A dash or two of nutmeg and/or cardamom makes a nice addition, as well as a pinch of clove. Add the spicy butter mixture and 1/2 cup cream to the boiling water and simmer for 5 minutes, covered, before serving.
To make teetotally eggnog rather than a buttered "rum," replace the butter with one egg plus one egg yolk, beaten; replace the sugar with 3 tablespoons maple syrup and a pinch of salt. Feel free to throw in 1/4 cup pumpkin puree. Prefer a vegan or dairy-free mocktail? Substitute the water and cream in either recipe for the non-dairy milk of your choice—keeping in mind that creamier options like coconut or cashew will have a more similar finish to the dairy version. Run the mixture in a blender until smooth. Then, simmer on low until the mixture leaves a coating on the back of a spoon. Making the vegan version? Feel free to skip the heating process; chill for 3-4 hours before serving instead.
Not all classic cool-weather drinks are so rich. A mock-hot toddy is perfect for breakfast, breaks, and nighttime rituals. Add 1-2 Tbsp. honey and 1-2 tsp. lemon juice or (for a more assertive tang) apple cider vinegar to a mug. Optional spices include a star anise garnish, a stick or 1/2 tsp. cinnamon, and up to 1/8 tsp. clove and nutmeg. Some people like to add 1-2 Tbsp. orange juice; others, a bag of green or black tea. Fill up the mug with hot water and let the tea steep, if applicable. Stir, sit back, and enjoy.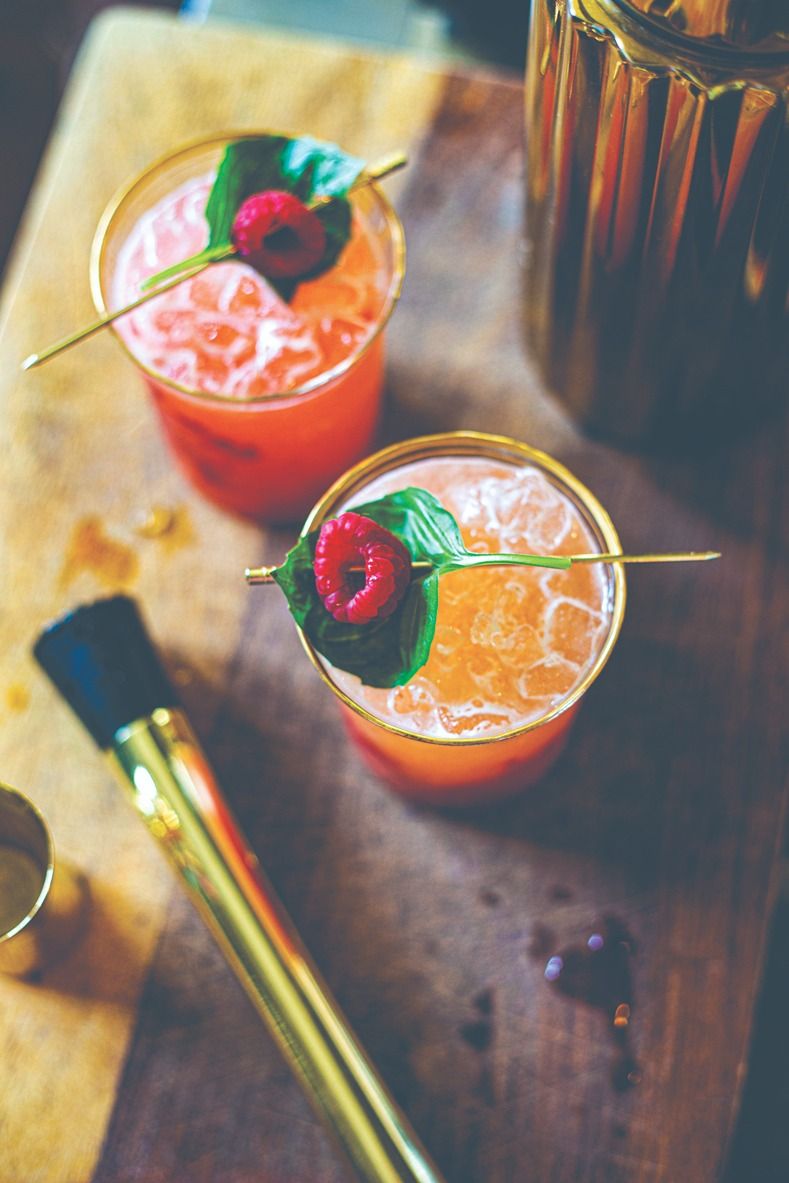 Looking for a pick-up rather than to wind down? One mocktail boasting a more sophisticated texture and flavor—light, fuzzy, frothy, and a little bitter—is the undeniably refreshing sparkling coffee frappe. Add a couple spoonfuls of coffee powder (and 2-4 teaspoons of caramel syrup, if you like it sweet) to a shaker and enough sparkling water to dilute the powder when stirred. Add one cup of ice and shake vigorously until a foam appears on the ice. Top with 4-6 oz sparkling water; serve in a pint glass. If you have a blender, add the powder, syrup, and all water to the blender; give it a whir until foamy. Pour over ice in a pint glass. Without sweetener, it is a little reminiscent of something like a porter (or, with all that frothy head, a stout), though there are folks who argue this is a breakfast drink.
Fall is a time for spicy beverages, for imbibing earthtones. Mocktails like the cinnamon-ginger "cosmo" pack a powerful combination of antioxidants and anti-inflammatories to boost up and ward off seasonal slumps. Make a simple syrup by simmering 1 cup water and one cup sweetener (sugar, honey) with 2 cinnamon sticks (and 6-7 slices of fresh ginger root, if you have it), for five minutes. Let steep for up to 20 minutes before straining and storing in a sealed container in the fridge. Add 4 oz unsweetened cranberry juice, 1-3 Tbsp. syrup, and ice to a shaker and give it a go. Strain into a martini glass, garnish with an orange peel, and toast to your good health.
Beautifying your mocktails with aromatics really does make them taste better. This fall, try a sharply fragrant and ever-so-sweet rosemary-infused cranberry-apple sour. Prep this drink exactly like the cinnamon-ginger "cosmo," but replace the cinnamon and ginger with 2-3 sprigs of rosemary and add 2 oz of lemon or lime juice and 2 oz of apple juice or cider to the mix. Serve over ice in a whiskey tumbler, with a fresh sprig of rosemary tucked neatly inside. And don't forget that mild fall weather in New Orleans makes enjoying tangy fall flavors in cold spritzy concoctions of all sorts. Serve any of these "straight-up" mocktails on the rocks or topped with club soda or seltzer.
The apple ginger fizz may have been created especially for fall weekend brunches. Into the shaker go 4 oz apple cider, 2 oz lime juice, 1-2 tsp. apple cider vinegar, a pinch (or as much as 1/8 tsp.) of cinnamon powder, and a few mint leaves. Toss those around with ice for a half minute, strain into a glass over ice, and top with 4 oz ginger ale. Finish with a slice or wedge of fresh citrus or mint leaves in a highball or Collins glass—even a cinnamon stick works in a tumbler. Missing some of those spicy ingredients? Non-alcoholic ginger beer, apple cider, and lime juice make for a dark and (not-so-) stormy in a pinch or on the go.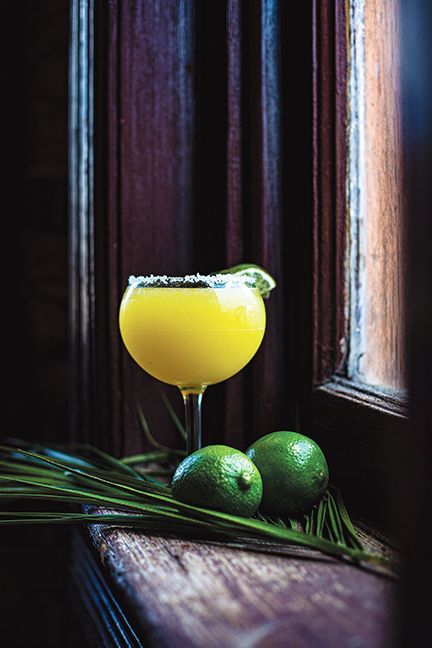 Crafting mocktails at home can be just that easy. To make an easy "tequila" sunset, stir together orange juice and lime juice, mix with an equal portion of sparkling water or ginger ale, and pour over ice in a highball/Collins glass. Top with grenadine; pop in a maraschino cherry, stem and all, if you have one. Or replace the orange juice with grapefruit juice for a virgin paloma. Substitute or add to the lime juice in any of these recipes with apple cider vinegar (1 oz sour citrus - 1 tsp. apple cider vinegar). Get crazy and top them with a splash of coconut milk.
Having a party? It's easy enough to mix together large quantities of most of these—sans the sodas and seltzers—ahead of time. Serve your party mocktails over ice in pitchers or straight-up in a punch bowl. Or assemble a "build-your-own" mocktail buffet, including bases (fruit juices, hot water, fuzzy water, tea bags), flavors (syrups and sweeteners, creamers, apple cider vinegar), and garnishes (sugar, salt, and spice plates for rims, fresh herbs and citrus). Certainly, booze can be added to the table. Put together ingredients for a variety of preferences: sweet and salty; sour and spicy; bitter and rich. No shaker? Use lidded mason jars. And don't forget to keep plenty of ice on hand.