"I went to stand in Congo Square for the first time, full of voices and memories," says critically acclaimed Broadway director Christopher Renshaw about learning his new show A Wonderful World: A New Musical About The Life and Loves of Louis Armstrong was to kick off its pre-Broadway tour in Satchmo's hometown. "Getting NOLA for opening night—well, I just couldn't believe it."
A Wonderful World charts Armstrong's journey from the birth of jazz in his native New Orleans through his international stardom—told from the point-of-view of Armstong's four wives—featuring beloved songs recorded and made popular by him.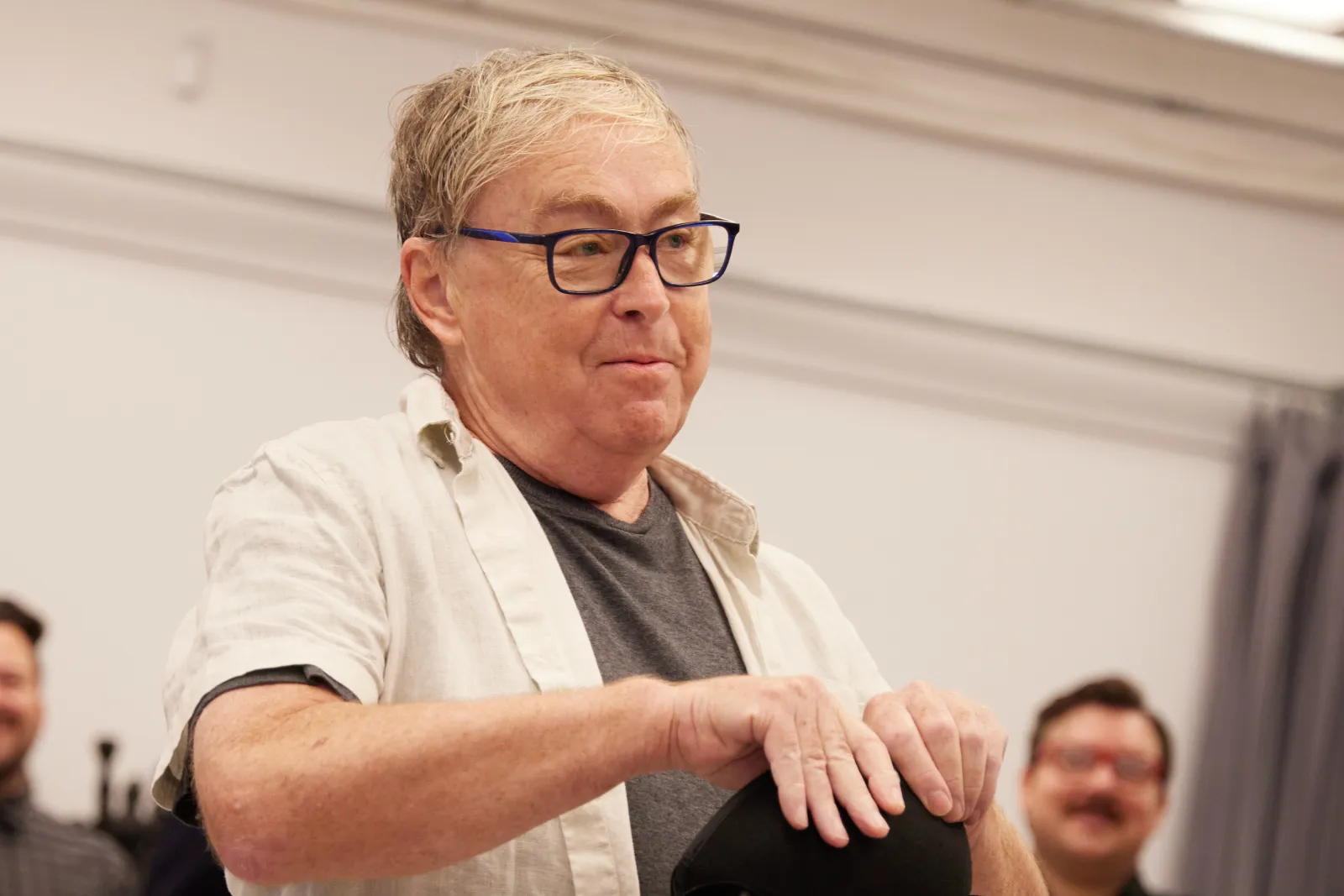 After fits and starts complicated with a global pandemic, A Wonderful World's Broadway-bound aspirations at times seemed as unlikely as Armstrong's own success. So, its fitting to have this biographical stage musical's tour follow Satchmo's life trajectory by starting in New Orleans on its way to (hopefully) bigger and better things in Chicago, and then New York.

From the UK to the Great White Way
Born in Britain, Christopher Renshaw "dreamed of going to America as a kid." After garnering critical acclaim directing an opera at 16 years old, which eventually led him to direct a production of Rodgers and Hammerstein's The King and I in Australia. He caught the attention of Mary Rodgers (daughter of the musical's composer, Richard Rodgers) , a connection that proved to be a springboard to directing the Broadway revival starring Lou Diamond Phillips and Donna Murphy in 1996. The show captured the Tony as Best Musical Revival and Renshaw was nominated for a Tony Award as well as winning the Drama Desk Award for his work. This was followed up in 1998 with a revival of High Society, whose cast introduced 13-year-old ingenue Anna Kendrick to the world—winning the Tony Award in her Broadway debut.
Having largely stepped out of New York City with stints in Los Angeles and Central America, Renshaw opted for a quieter life in Miami, Florida. He had no expectations to helm another Broadway show, until an off-handed comment by producer Tom Rodgers (no relation to Richard Rodgers) primed the pump for his creative juices once again.
"I met Tom by chance living in Miami," Renshaw recalls, "It was great fun, and he said, 'Let me know if you ever want to do a show about Louis Armstrong—I'll underwrite it.' Well, I had been listening to Louis since I was kid, but had never been to New Orleans."
When You're Smiling
As nothing related to Satchmo's story had been written for the stage at that point, the famous jazz musician's story intrigued him.
"I immediately immersed myself as much as possible into his biographies, autobiographies, movies, and realized that New Orleans at the turn of the century was itself a gumbo of culture and talent," Renshaw says. He was galvanized by a diverse creative team to craft the show, "but Armstong's life is such a massive subject, we needed to scale it for economy of time," he realized. "It's a big train of a show-covering the serious things and the happy things-so once it gets rolling, we've really only got about 35 minutes for each of these four parts of his life [with each of his wives]."
Learning the Blues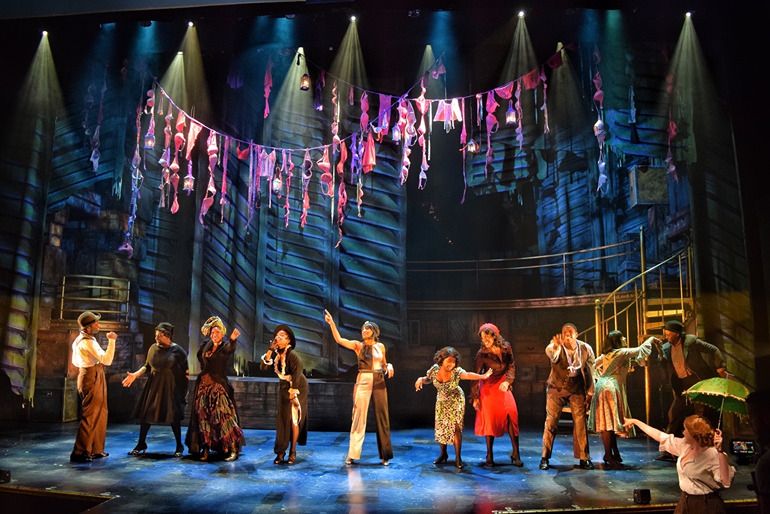 As the show came together, Christopher Renshaw gave a talk about this ambitious production at the 2021 Satchmo Summerfest in the New Orleans Jazz Museum. Coming out of the pandemic when Broadway shows were shuttered, the world premiere in Miami was an anticipated return to normalcy. "It didn't get to open in 2020, and I thought it was gone forever," Renshaw says. "But thanks to Tom Rodgers it opened a year-and-a-half later."
The world premiere of A Wonderful World was well received in Miami, but it was evident the play needed work.
"There were problems we couldn't get around, such as songs we weren't able to get rights to for one reason or another, and we made swinging cuts," Renshaw laments. "It was still too long and some bits dragged on. I'm not the kind of director who wants to make the audience stay too long—no three-and-a-half hour shows from me."
Other aspects he concedes were equally difficult for other reasons. "We sadly had to make casting change, including the focal character—Louis Armstrong."

A Wonderful World had a friend in James Monroe Iglehart, best known for his Tony Award-winning turn originating the role of the Genie in Disney's Aladdin on Broadway, and recast him as Louis Armstrong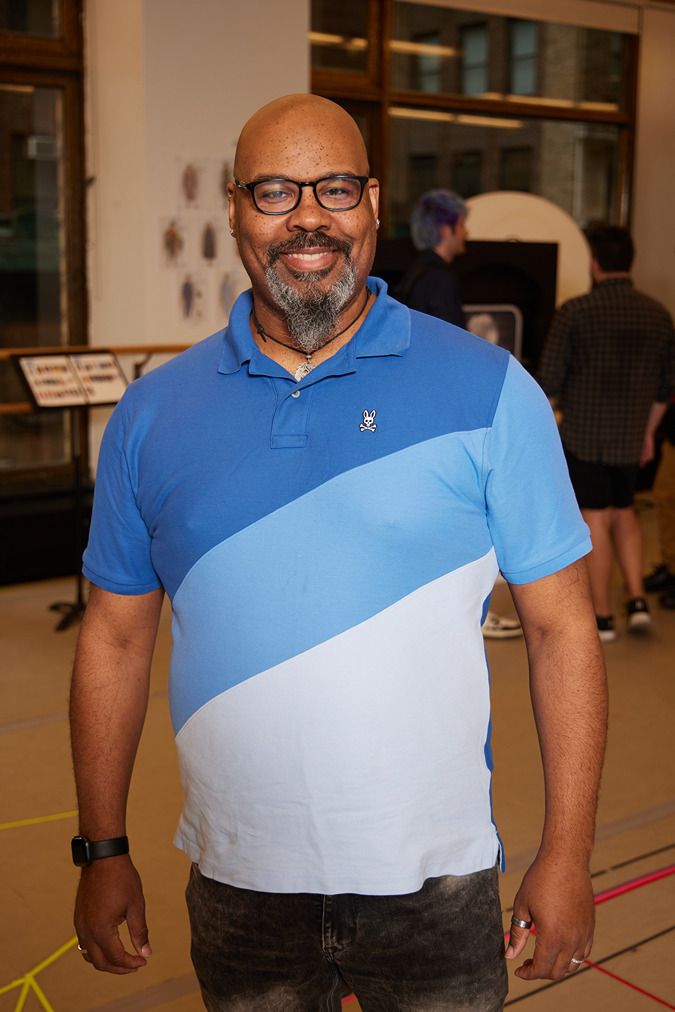 Having masterfully stepped into Robin Williams' iconic character without losing the comedic aspects of the part or resorting to imitation, it was evident Iglehart was up to the task of carrying the Armstrong role. Still, some wonder if Iglehart will be able to believably personify such a well known jazz legend who is so well documented in recordings, film, and writing. Renshaw has no doubts.
"It's not been difficult at all. The biggest challenge in directing James is his incredible knowledge on the subject of Louis—he has read everything written, he's seen the movies, listened to all the recordings—he even learned to play the trumpet," Renshaw laughs. "So, I'm pleased my directing is simply helping him choose how to approach the role."
Struttin' With Some Barbecue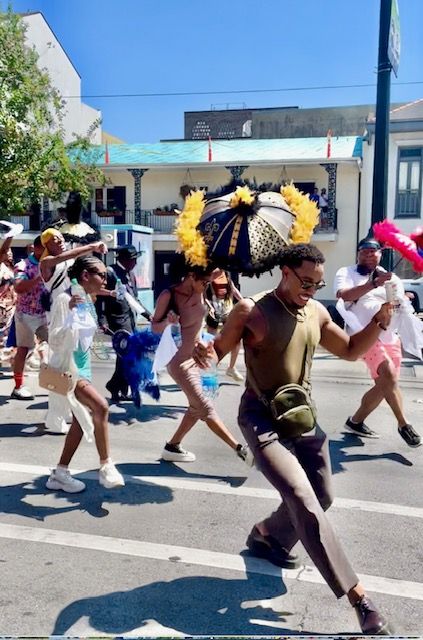 The biggest surprise for Renshaw in the journey was learning of the show's pre-Broadway opening in New Orleans for its march to New York City, with a return to Satchmo Summerfest this year to followup on his first appearance. "When I got the call, I couldn't believe it. It was like Louis was in the room with us," Renshaw says.
To acclimate the company, who've largely either briefly experienced New Orleans while in touring companies, or have never been, the cast and crew kicked off their arrival with a second line from Armstrong Park to the Saenger Theatre followed with a lobby party worthy of a jazz funeral.
Since then, the show has been running its technical rehearsals with the actual staging and sets. But Renshaw also expects to afford the cast time to immerse and embrace Satchmo's Tremé neighborhood and the city at large that influenced who Louis Armstrong became, in New Orleans and to the world. "Everyone wants to suck in the atmosphere."
Beyond Iglehart as Louis, actress Khalifa White playing Daisy Parker—Armstrong's first wife when living in New Orleans—is excited to expand the understanding of her character by walking the streets to physically experience Tremé where the young Louis and Daisy grew up, fell in love, and ultimately separated. While touring as Nala in Lion King year ago October, White had a taste of the Big Easy. This time, through the three weeks of tech and performances in New Orleans, she is excited to explore the city more to deepen her connection with Daisy.
"Louis didn't know he would be seminal to the integration of a new musical movement," Renshaw says. "What helped me was that by telling his story from the perspective of his four wives it could help contain the subject. They are so different in perspective and personality. They each represent the seasons of his life—starting with Daisy in New Orleans—spring, summer, autumn, and winter."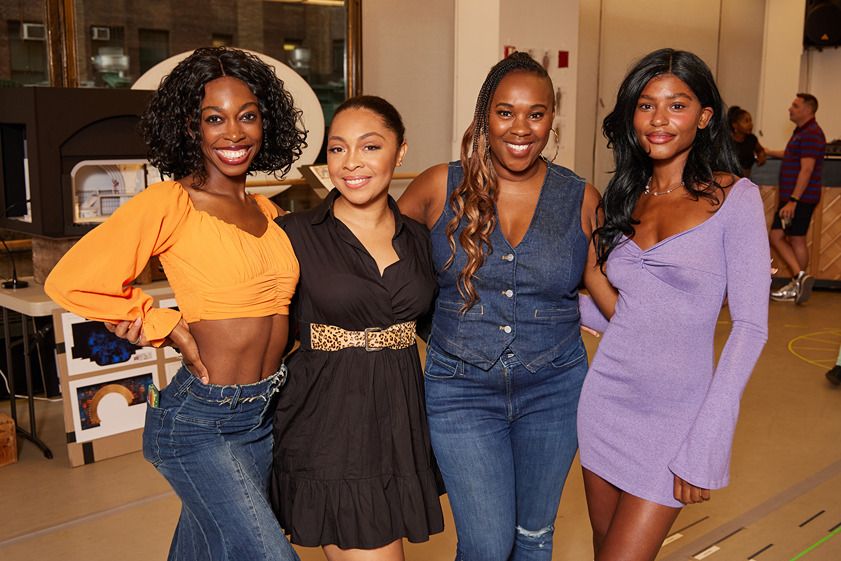 Do You know What It Means to Miss New Orleans?
As for this final week of tech, Renshaw admits, "We're still putting it together."
"Tech [runs] are slow, so it's a good time to take a broad look to choose and refine before Sunday's opening night," he says. "So there may still be changes before we open, and still more before New York."
But opening in New Orleans is beyond Rensahw's wildest dreams.
"Like New Orleans at the turn of the twentieth century, being here now coming out of the pandemic feels like the rebirth of hope. It's more than appropriate—I mean, the stage door is on Basin Street…which is the second number in the show, by the way," he intimates. "We were able to get the rights to that song!"
A Wonderful World premieres at the Saenger Theatre Sunday, October 1 and runs through Sunday, October 8.
Check WhereYat.com through the week for additional interviews and coverage of A Wonderful World.
Read Where Y'at's interview with actress Khalifa White playing Daisy Parker
Read Where Y'at's interview with actor James Monroe Iglehart playing Louis Armstrong