"It's fun discovering who Daisy Parker is—and she is not a Disney Princess," says Khalifa White about originating the role of Louis Armstong's first wife of which there were four, in A Wonderful World, following up a year playing Nala in the touring company of The Lion King. "I try to find the honesty in who Daisy is. She isn't a fabrication."
Satchmo to the Stage
A Wonderful World is a musical stage biography of New Orleans native Louis Armstrong's life, but with an unusual twist: His story is related through the perspective of his four wives. Having the viewpoint of who he was and his experiences shared by the women who loved him through the four seasons of his life is an innovative plot point that brings the actresses of this production to the forefront of Louis Armstrong's story. The show is his story certainly, but more so, the women that supported, and helped create, the man, the myth, and the music.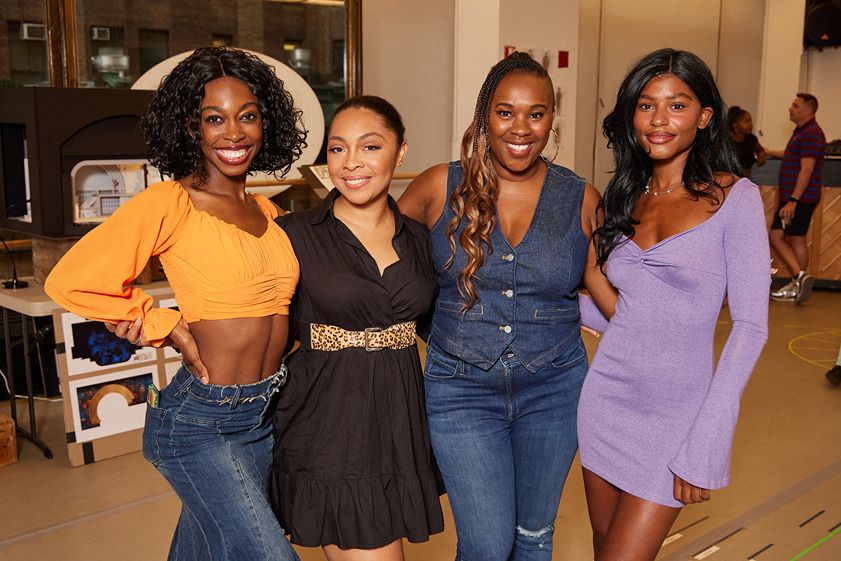 "Daisy Parker is a real person who lived, laughed, loved, and cried," says White, who describes capturing a role that depicts a real person as complex as Parker with a concise "Awesome!"
Indeed, Daisy is a complicated person in a relationship with a uniquely talented person in a city that was less than accepting. Described as "emotionally heightened" (a nicer current-day way of saying she seemed unable to control her emotions), White is embodying her with empathy and understanding-a balance that requires acting skills and experience that would intimidate many actors. But the opportunity to give voice to Satchmo's first ex-wife in New Orleans excites her.
"I believe Daisy doesn't see herself as over-reacting," White says. "Reacting to something is cause and effect. As an actress, I shouldn't judge her character, but try to understand her perspective. If not, we miss the empathy. Like with many people, even today, we need to look at the 'why' so we can help."
The Daisy Chain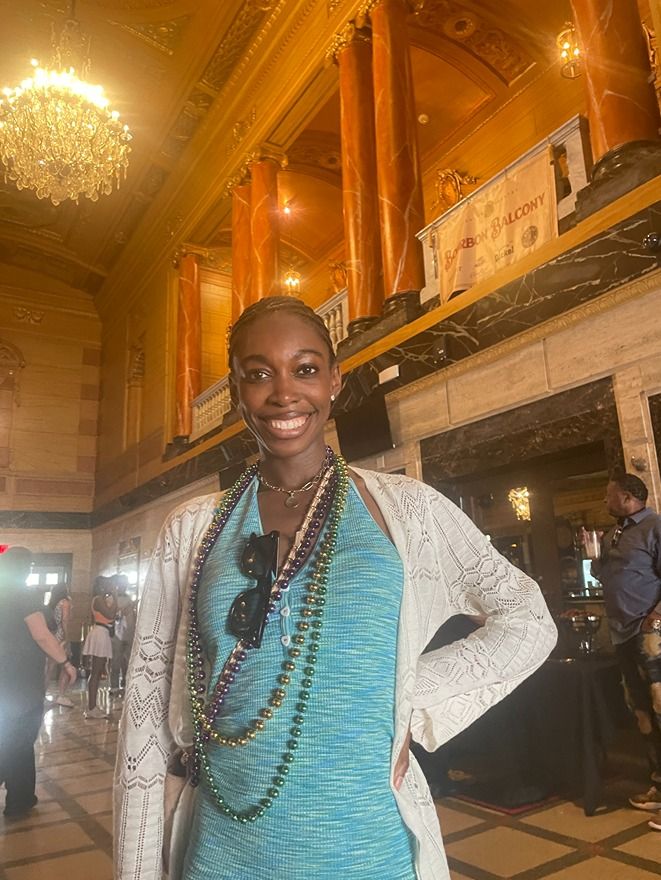 White sees Daisy Parker as a survivor. "Daisy did things I do not do, and have not done, but my job is to find the 'why,'" says White. "I need to ask myself how it feels to be an African-American sex worker in your 20s in 1918, not knowing how to read. She had street smarts, but not a school education. How it must feel to be surrounded by people who can read and not be able to be herself."
Embodying the persona of a young black woman living in the segregated deep south's most popular city in the early twentieth century had its challenges. White "lives between New York and Tampa," and is often on the road performing. White admits enjoying [New York] city life, baking cookies, traveling, Jamaican cuisines, and working on her original music. She also confesses to having "a very special relationship" with smoothies, pretzels, Nutella and her mother. Daisy Parker's life in New Orleans was considerably different."Really? Me?" White laughs describing her reaction when notified she had captured the part of Louis Armstrong's first wife. "I was finishing up a year playing Nala when I found out I got the part." Remarkable, considering White almost passed on the show due to timing.
"I auditioned in an unexpected way," she says. "I really wanted to, but I was going on vacation. New works are always wild cards and I really needed to get away" after being on a packed tour schedule. "It all came together."
White gleans aspects about Daisy Parker from Louis Armstong's biography, Satchmo: My Life in New Orleans, with his perspective of life with Daisy. White takes his account into consideration, then works to see the love story that the play strives to convey between Parker and her hometown love through Daisy's eyes.
"Know the things that are true," is White's starting point. "I know this: They did know each other; they fell in love because they understood they lived in the same world and there's safety in that. They had a familiarity and they accepted each other for who they were—when you're in love you believe everything. These two black kids had each other. Louis and Daisy's love story is: I accept you, I love you even knowing what she did, and I choose you."
Do You Know What It Means To Miss New Orleans
Beginning its pre-Broadway run in New Orleans at the Saenger Theatre October 1-8, White is still absorbing that it was almost exactly a year ago October when she last performed on the Saenger stage with The Lion King tour. "I did city tours and enjoyed the food smells, but not with this work in the forefront. I have yet to experience jazz here."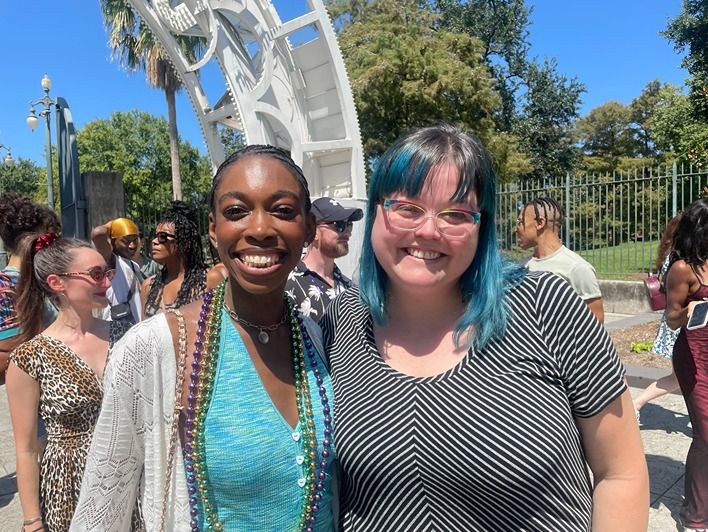 Khalifa White got her wish and more as she danced down Rampart Street with stage-husband James Monroe Iglehart (playing Louis Armstrong) as well as his three other stage wives, while parading in a second line with the show's cast and crew. The procession began under the Armstrong arch at the head of St. Anne Street, snaking down a thoroughfare Louis and Daisy would've walked along in their Tremé neighborhood, and into the front doors of the Saenger Theatre.
"I didn't know how influential these streets are to the art form," White admits, excited by feeling the energy surrounding her. "I want to see where Daisy lived, where Louis lived. I read Louis' book and have his perspective.
"Nala and Daisy are different physically and in their personas—starting with Nala is a lion and Daisy is not," White laughs. "But while it was sad to step away from Pride Rock, gaining insight to who Daisy is made it easier. I always wanted to originate a role."
The Great White Way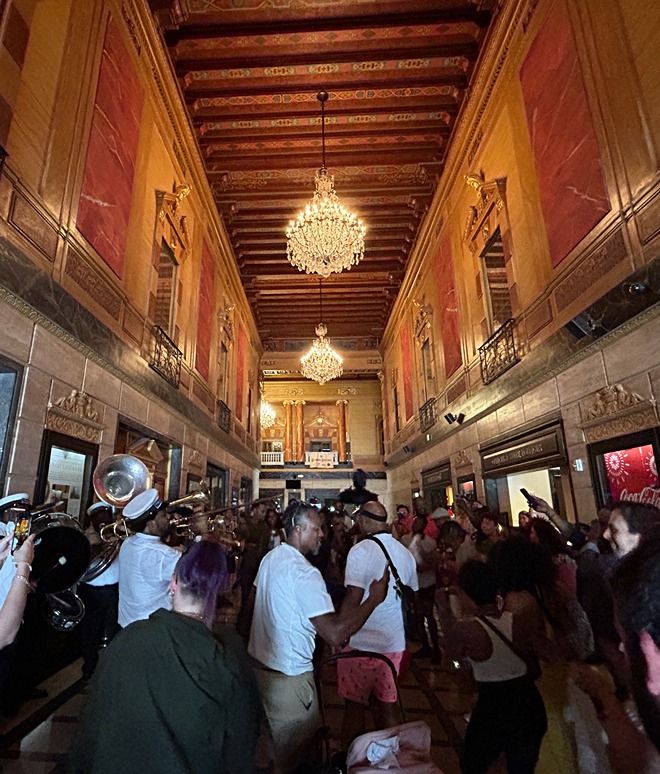 "New Orleans is its own thing," the Flora-Yorker observes. After a year on the road, White was happy to return to New York City, but now sees it in a different light. She finds herself "adjusting to who I am in New York City." While in Daisy's Tremé neighborhood, this unexpected counterpoise may serve White well between technical rehearsals and performances in her search for elusive or undiscovered aspects of Daisy's personality finding her place in the world.

Beyond the humanity, perspective, empathy, and understanding Khalifa White expects to bring to the role of Daisy Parker, she also brings a powerful voice. Although White's rendition of "Shadowland" as Nala in The Lion King was stirring, A Wonderful World will allow her to showcase a quality and vocal range most will not expect. Based on her belting out the opening lines of "St. James Infirmary" sung by the quartet of actresses playing Armstrong's wives, Daisy will be well represented by White.
Not something to be taken lightly, especially in Daisy Parker's hometown, where the spirits seem to remain long after the body—and in October, no less—it's likely the first Mrs. Armstrong will be pleased with Ms. White's portrayal.
"I just want to honor Daisy," says White, but agrees that originating the role on Broadway and being the vocal standard of Daisy Parker on the original Broadway cast recording someday would be kinda' fun, too.
A Wonderful World opens Sunday, October 1 through Sunday, October 8, at the Saenger Theatre.
Read Where Y'at's interview with Tony Award-winning director, Christopher Renshaw
Read Where Y'at's interview with actor James Monroe Iglehart playing Louis Armstrong