Louisianians love their spices, and what better way to spice up any meal than with a few squirts of some local hot sauce?
Louisiana Hot Sauces
A Creole, Cajun, or soul-food restaurant in Louisiana wouldn't be complete without bottles of Tabasco, Crystal Hot Sauce, or other local hot sauces sitting on the tables for anyone looking to add that extra something to their meals.

Given the name, hot sauces use chili peppers (the specific peppers vary depending on the recipes) to add an extra amount of "heat" to a dish. Louisianians are accustomed to spicy dishes, so an extra helping of hot sauce adds interesting flavors and new dimensions to an already great tasting plate. Many different hot sauces have been made in Louisiana for a very long time, from historic brands that have survived the test of time to newer ones continuing to light folks' mouths on fire.

Classic & Delicious Tabasco
One cannot talk about hot sauce without mentioning Tabasco, which is owned and made by the McIlhenny Company. This pungently-tasty and satisfyingly-hot pepper sauce holds the distinction of being the United States of America's oldest brand of hot sauce. According to Tabasco's website, it all started with a man by the name of Edmund McIlhenny, who wanted to create a pepper sauce to give the food of the Reconstruction South some more flavor and excitement.
When McIlhenny got his hands on capsicum frutescens pepper seeds from either Central America or Mexico, he took those seeds and was able to grow his first commercial pepper crop in 1868 on Avery Island, which is a salt dome in Iberia Parish and is actually on the National Register of Historic Places. According to Tabasco's website, McIlhenny sent out 658 small, cologne-type bottles of the sauce to different grocers around the Gulf Coast. He secured a patent for his sauce in 1870 and the company has since been providing the world McIlhenny's original hot sauce for over 150 years in over 195 countries and territories.

While the McIlhenny Company has been creating new varieties of pepper sauces since the early '90s (the first one made in 1993 and the latest one in 2017), that original Tabasco sauce, from the ingredients and recipe to the process from which it's made, has remained virtually unchanged. So anyone who buys a bottle of that original brand really will be tasting a part of both Louisiana and U.S. history.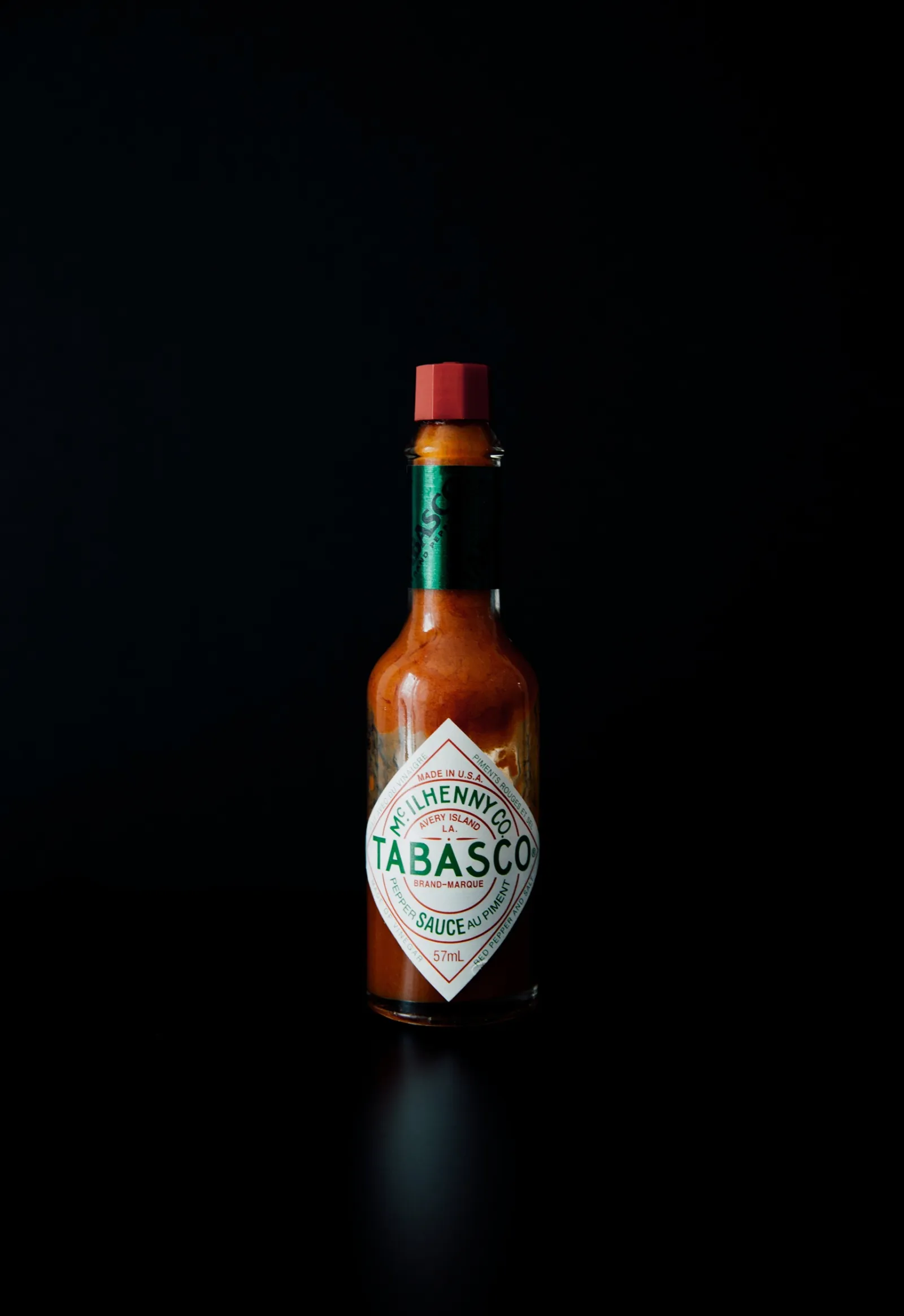 NOLA's Favorite Crystal
Another historic sauce that is near and dear to the hearts of many a New Orleanian is Crystal Hot Sauce. This sauce, which is characterized by its mild heat and full flavor, found its start in 1923 by a man named Alvin Baumer.
According to Crystal Hot Sauce's website, Baumer came to New Orleans after the Civil War and purchased a sno-ball syrup company called Mill's Fruit Products, which was located on Tchoupitoulas Street. After he purchased the company, Baumer just happened upon a hot sauce recipe, which was labeled Crystal Pure, in a drawer inside of Mill's. When he tried making it for himself, and it turned out to be successful, he renamed the company Baumer Foods, Inc. and moved to Tulane Avenue in Mid-City to manufacture more of it.

The company, which is still family owned and operated, remained in that location for 75 years until Hurricane Katrina destroyed the facility in 2005. Baumer Foods has since moved to Reserve, Louisiana, although a replica of the company's sign can still be seen at the factory's original Tulane Avenue site.

Crystal Hot Sauce is unique in that whole Cayenne peppers, with the skins and seeds included, are used to give the sauce a rich flavor that is very complimentary to many New Orleans dishes. That flavor has been popular enough that Crystal Hot Sauce can be found in at least 30 countries, with more than 4.5 million gallons of it being made annually.


Other Historic Brands in Louisiana's History
While Tabasco and Crystal may be two of the most popular hot sauces that Louisianians enjoy on a regular basis, there have been other brands that have kept the state's association with pepper sauce alive and well. One was Trappey's Hot Sauce, which found its start in 1898 by a former McIlhenny employee named B. F. Trappey, according to Fiery Food and Barbecue Central's "A Brief History of U.S. Commercial Hot Sauces." That sauce remained locally-owned for almost 100 years until it was purchased by New Jersey-based B&G Foods in 1997.
Another is The Original Louisiana Brand Hot Sauce, which was started in 1928 by local-company Bruce Foods in New Iberia, Louisiana and uses aged peppers with salt and vinegar. According to The Advocate, that brand ended up getting sold to Georgia-based company Summit Hill Foods in 2015, although the sauce is still manufactured in New Iberia.
Heat Up Your Life with Local Sauces
These brands, along with Tabasco and Crystal, have all helped to keep hot sauce visible and popular within Louisiana. Their success has paved the way for newer brands to appear and/or be manufactured within the state including Slap Ya MaMa Hot Sauce, Cajun Chef Hot Sauce, D.a.T. SaUcE, Tiger Sauce, Southern Art Handcrafted Hot Sauce, and many, many more.
So when someone is craving some tasty heat to go with gumbo or whatever meal they've got, there's no doubt that a bottle of one of Louisiana's amazing hot sauces will be front and center in their mind.