Experience the Essence of Plaquemines Parish
Just south of New Orleans lie historic communities along the Mississippi River. Plaquemines Parish is ecologically significant; it holds the confluence of the nation-long river as it pours into the Gulf of Mexico.
The area produces millions of pounds of seafood annually and is the operational center for large industries including offshore oil and gas. As industrious as this parish is, it maintains a charming atmosphere with a genteel pace of life.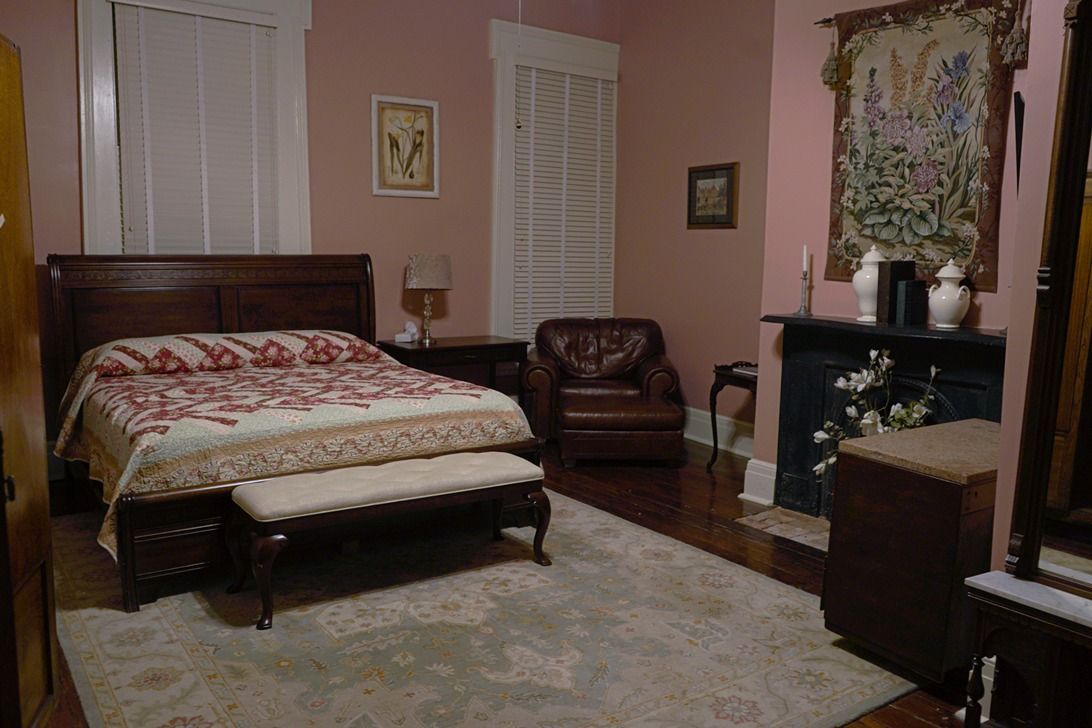 One can experience the best aspects of this wondrous part of the state with a stay at Woodland Circa 1834, a former dilapidated plantation transformed into an activity-centered inn visited by people from all over the world who want to be immersed in Louisiana's natural side.
Woodland Circa 1834 was built by Chief River Pilot Captain William Johnson who traversed waterways from Nova Scotia to the Gulf starting in the late 1700s. The property was sold by Capt. Johnson's descendants to the Wilkinson Family who owned it for one hundred years. The structures and grounds were derelict by 1997. The property was slated for auction, and that's when Foster Creppel saw an opportunity.
Foster Creppel was living in Chattanooga, Tennessee when he saw the article about the auction of Woodland. Without even seeing it, he bid on the property remotely and won. Thus began years of heavy restoration work to bring Woodland to life. Woodland Circa 1834 only had two structures in 1997. Now, the land has five homes with several rooms each and a picturesque former church-turned-dining hall.
Eating Good at

Woodland Circa 1834

At arrival, diners can be seen enjoying their meal over lively conversation in Spirits Hall. People come from nearby neighborhoods and all over the world to get to know each other over a great meal. Many of them are return customers who make coming to Woodland an annual tradition. They certainly feel proud to support Woodland and the community.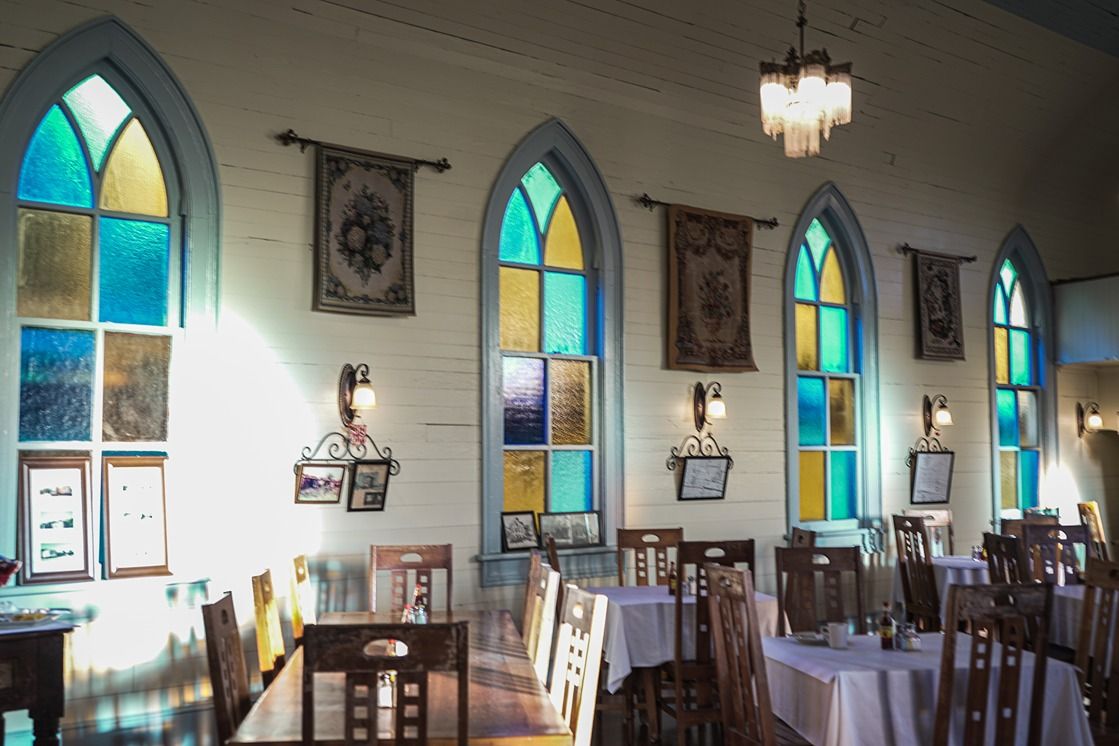 Spirits Hall is not original to Woodland. Foster purchased over-one hundred years-old St. Patrick's Catholic Church 14 miles south of Woodland, and he had it painstakingly moved to his land in 1998. Spirits Hall now sits atop a part of the land that previously had slave quarters on it destroyed by Hurricane Betsy. He named it Spirits Hall in order to honor the spirits of the people who suffered there.

A good way to start a meal off is with Woodland punch, a tropical cocktail with a Southern Comfort base. Woodland's Big House was featured on Southern Comfort's label for many decades before the label was redesigned in 2010.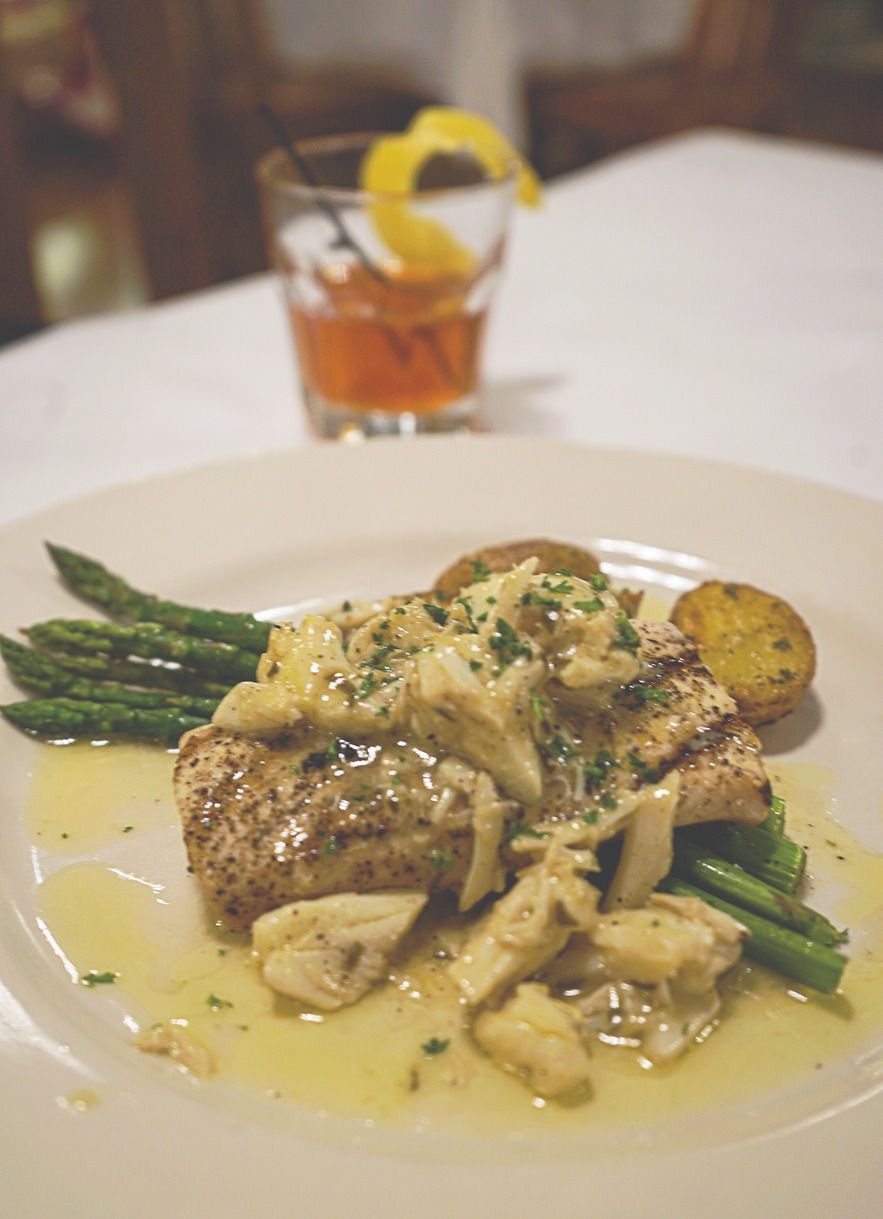 Many guests opt for the chef's 5-course meal which changes with whatever Chef Kevin Vizard can find to cook that day (Chef Vizard owned Vizard's on Magazine Street which ran from 2008 to 2012). One particular meal started with grilled quail legs drizzled in a rich red wine sauce followed by a hearty, dark roux white bean soup and warm cornbread. These were perfect little appetizers to warm up the body for the rest of the meal.
The third course was a little bit lighter—a strawberry salad. The entrée was grilled mahi-mahi, served with creamy mashed potatoes and asparagus. The fish was so perfectly cooked that it just practically melted but still had that little bit of crunchy crust. And the red velvet cake could not be resisted and was a perfect cap on this cold coastal night.
Exploring Plaquemines from Woodland
Staying in the Big House's Grande Salon suite gave the feeling of being a child because everything seemed so big. The doors looked 10 feet tall, and the bed was made for a king. The room had all of the modern amenities but with an old-world charm fully intact.
As a new day dawned, it was back to Spirits Hall where a big breakfast buffet was laid out. Hunters and fishers meandered in and out at their leisure to get hot coffee and plates of eggs and bacon before they set out.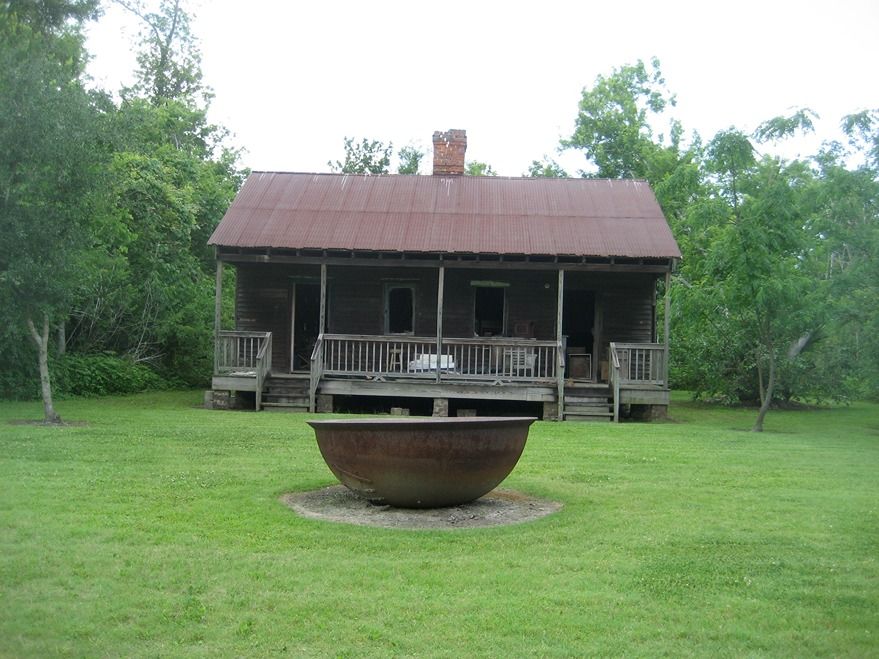 Driving down to the marina in order to board a boat with expert fishing guide Matt, who set out through winding waterways to find the best spots to fish.
In a couple of spots in these tranquil waterways, there were casts out and lots of red fish and blue speckled trout reeled in. One of the redfish that was caught was "tournament-worthy."
Woodland also arranges birding trips and eco-tours for those who just want to admire the natural beauty.
After a few hours on the water, Matt headed back to the marina where he cleaned the fish right away, and fed some hungry pelicans in the process.
After an impromptu fish fry back home, which may have been the best fried fish ever experienced due to the freshness, and that Matt left not even one bone in the filets.
While this trip to the coast was amazing, Woodland and the land that it sits on is not without trouble. The plantation has flooded during the last major hurricanes due in part to the coastal erosion eating away at the land and marsh that used to be much more prevalent. Foster is highly active in championing coastal erosion prevention measures including the newly created water and sediment diversions. The staff at Woodland Circa 1834 is so proud of what they've built here, and they are ready to share it with travelers from far and near. Stop by for a delicious dinner at Spirits Hall, or get a room to experience the serenity of Plaquemines Parish.