In just a few days, the Hogs for the Cause festival will take place on June 4 and 5 in Plaquemines Parish. A lot of the tickets are sold out, but if you act fast, 2-Day General Admission tickets and Friday General Admission tickets are still available. Once you have your wristband, you can enjoy the festival! Here are a few things to know before you attend.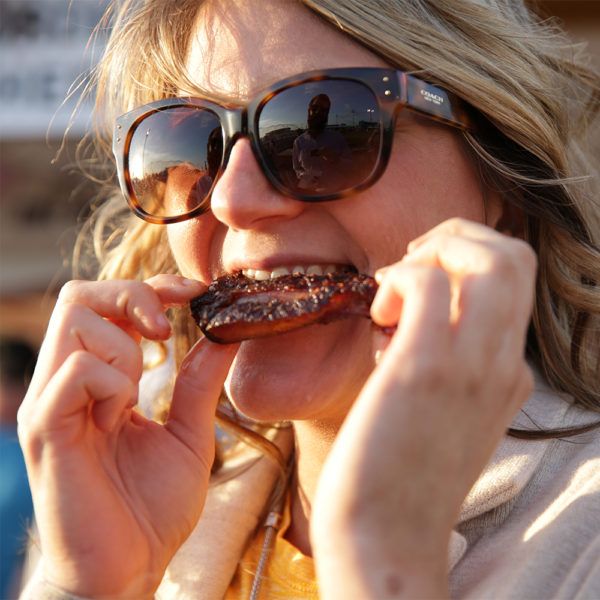 When you arrive, be sure to utilize the free parking lot. You can either walk to the festival or have one of the shuttles drop you off near the front entrance. To avoid traffic, the festival recommends people avoid arriving during its busiest hours, which are Friday from 5 p.m. to 7 p.m. and Saturday from 11:30 a.m. to 2:30 p.m.
While enjoying the festival, the event map and music schedule will help you keep track of where to go and what to do. With vendors such as Central City BBQ, The Porkyard, and Swine Spectators, you'll definitely want to block off some time to enjoy all the delicious food that is on offer. Local and national performers will be at the festival as well to provide some entertainment. These artists include Anders Osborne, the Stooges Brass Band, and Molly Tuttle.
Once the performances conclude on Saturday night, an award ceremony will begin to announce which out of the 75 teams had the best barbecue. The teams will be judged on multiple categories, including having the best Ribs, Whole Hog, Pork Shoulder, and Porkpourri.
Some other things to know before you go is that you can register your wristband online prior to the festival to pay for food and drinks, no pets are allowed, and children under the age of 10 can get into the festival for free. The festival is a rain or shine event, so checking the weather beforehand and planning accordingly is highly recommended. To get an early start, the gates to the festival open on Friday at 3:30 p.m. and Saturday at 11 a.m.
For more information, please visit hogsfest.org. To purchase tickets, please visit hogsfest.org/tickets.
Header image credited to zgrills.com.au.