Friday, October 25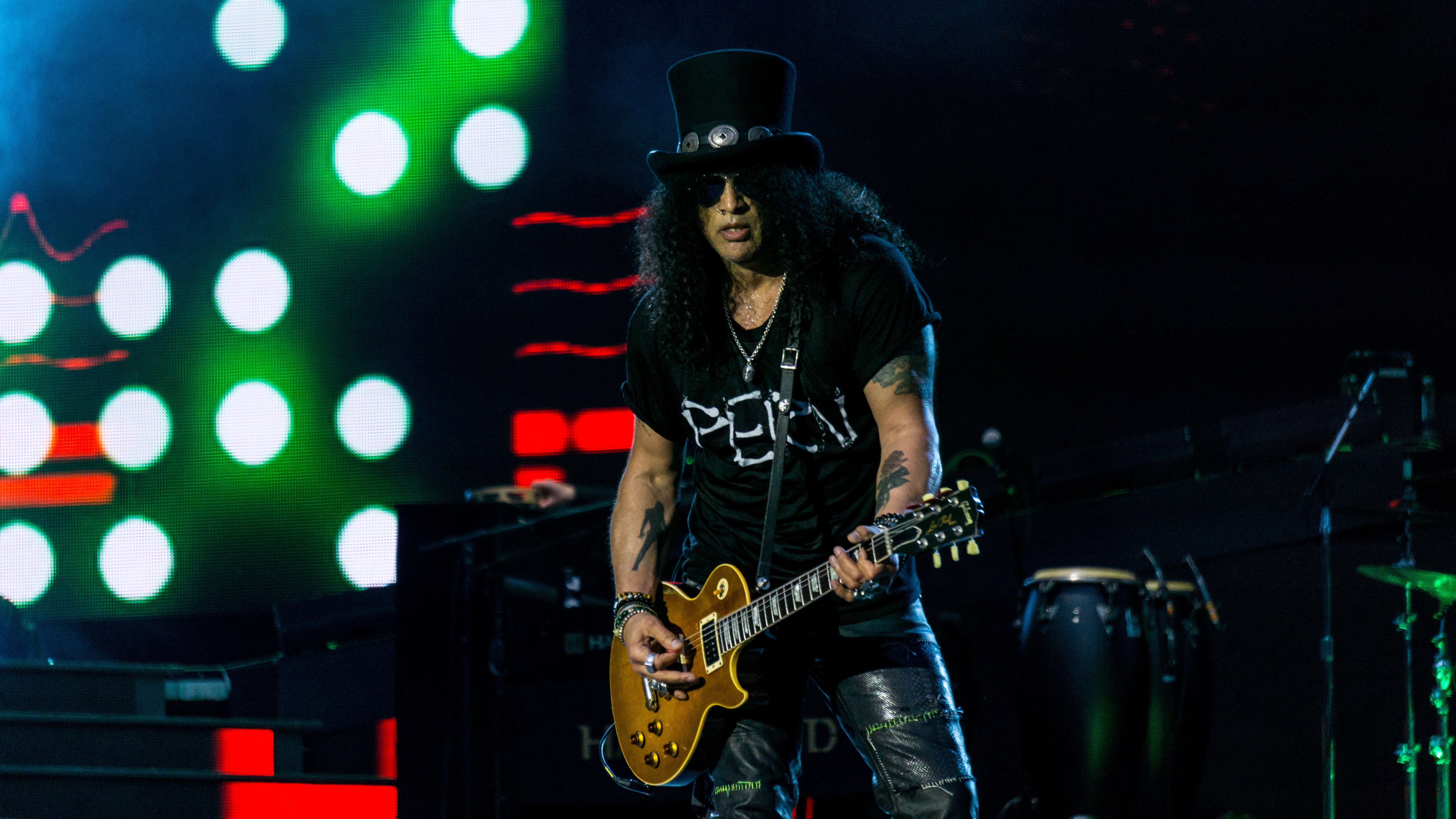 Guns N' Roses
8:00 p.m. -11:00 p.m, Altar Stage
Guns N' Roses needs no introduction, but to those uninitiated, they originated in 1985 and reached success after their first album, Appetite for Destruction, reached number one on the Billboard Top 100. This meteoric rise would establish the band as rock gods and musical legends who make an impact and generate crowds today.
DJ Nice Rack
12:00 p.m.-1:15 p.m., Le Plur Stage
Born in Louisiana, the southern epicenter of blues beats and bumping bass, Louisiana native DJ Nice Rack combines the nostalgia of old school hip hop with booming bass and bounce music to create a high energy electronic sound that'll be sure to get you moving.
Des Rocs
12:15 p.m.-1:00 p.m., Altar Stage
A new player on the rock scene, Des Rocs is known for challenging convention in his solo act. The artist runs his own game, to his own drum. The Saturday attendees can watch him at Voodoo Fest or, if you can't wait, his latest EP Living Proof is available to stream now.
Njomza
1:00 p.m.-2:00 p.m, South Course Stage
Her name is Njomza. At a mere 22-years-old, she's lived in multiple countries, played in a band, landed a publishing deal with Skrillex, accumulated millions of YouTube plays. She will also be the first artist to release music off of Mac Miller's independent label, REMember.
Liily
1:00 p.m.-2:00 p.m, Wisner Stage
Liily is an alternative band born and bred in Los Angeles. They produce sounds that feel like a natural extension of 90s rock and rock from the aughts. In their debut album I Can Fool Anybody in This Town, they bring to bear a nuanced, familiar, and yet somehow fresh sound.
MEMBA
1:30 p.m.-2:15 p.m,, Le Plur Stage
This New York-based electronic duo brings a whole new definition to electronic music. MEMBA methodically fuses light and bouncy beats with ancient worlds sounds, giving each listener a euphoric experience. They pioneered an immersive music experience with their EP SAGA-I, which plays with all the senses.
Magic City Hippies
2:00 p.m.-3:00 p.m., Altar Stage
From the band formerly known as the Robby Hunter Band, Magic City Hippies' new album, Modern Animal, is set to crown the group as one of streaming's ascendant indie bands. The group has taken its captivating performance to major festivals like Lollapalooza, Bonnaroo, and BottleRock, alongside plenty of North American headline gigs scheduled through 2020.
Templo
2:30 p.m.-3:15 p.m., Le Plur Stage
Experimental bass producer and multi-instrumentalist Templo has been showcasing his unique take on EDM music across the world for several years. His earth-shattering base tracks are inspired by hip hop, glitch, and ambient sounds. This artist will take you through an odyssey of sound that will please and slap your ears-in a good way.
Still Woozy
3:00-4:00 p.m., South Course Stage
This Oakland native creates a unique R&B sound through a mixture of acoustic and electronic instruments. "Goodie Bag" is one of the artist's most notable songs, totalling over 53 million streams on Spotify. The artist's newest release, Lately, dropped in May, with the featured single "Habit."
Grandson
3:00 p.m.-4:00 p.m., Wisner Stage
Jordan Edward Benjamin, better known as Grandson, melodically fuses R&B with wild guitar riffs throughout his songs and albums. The Canadian native's song "Blood // Water," has over 95 million streams on Spotify. You can catch him playing his latest release a modern tragedy, vol.3 at Voodoo this year.
Ducky (LIVE)
3:30 p.m.-4:14 p.m., Le Plur Stage
Ducky plays with the EDM genre by producing a range of sound, from uplifting pop tunes all the way through neck-breaking headbangers. Now, the artist is debuting Ducky Live― "a glittery combo of angelic live vocals, an iconic pink electric guitar, and IRL star shaped drums you have to see to believe."
Moon Taxi
4:00 p.m.-5:00 p.m., Altar Stage
Hailing from Nashville, indie-alt band Moon Taxi is bringing a high energy show to Voodoo Festival following the critical success of their album, Let the Record Play. Their smash-hit single "Two High" has over 116 million streams on Spotify, establishing them as a well known band.
CRAY
4:30 p.m.-5:30 p.m., Le Plur Stage Stage
CRAY, short for Cheney Ray, produces genre-defying bangers that don't disappoint, but do surprise. The Los Angeles-based producer brings a fresh perspective to the electronic scene through her classical jazz and swing inspirations. She pushes the boundaries even further in her latest single, "Peaches."
Bea Miller
5:00 p.m.-6:00 p.m., South Course Stage
Bea Miller is only 20 years old and has already made a place for herself among the likes of powerhouse indie-pop artists Hozier and Tove Lo. Gaining momentum from her success on season 2 of The X Factor, Miller has since released two full length albums, four EP's, and five singles to date.
Bishop Briggs
5:00 p.m.-6:00 p.m., Wisner Stage
Known well for her popular song "River," Bishop Briggs hails from London. For a time, she was known as BISHOP, but reverted to Bishop Briggs as another band shared the name BISHOP, after her parents' home town in Scotland. Her latest album, Church of Scars, is available today.Brandi Car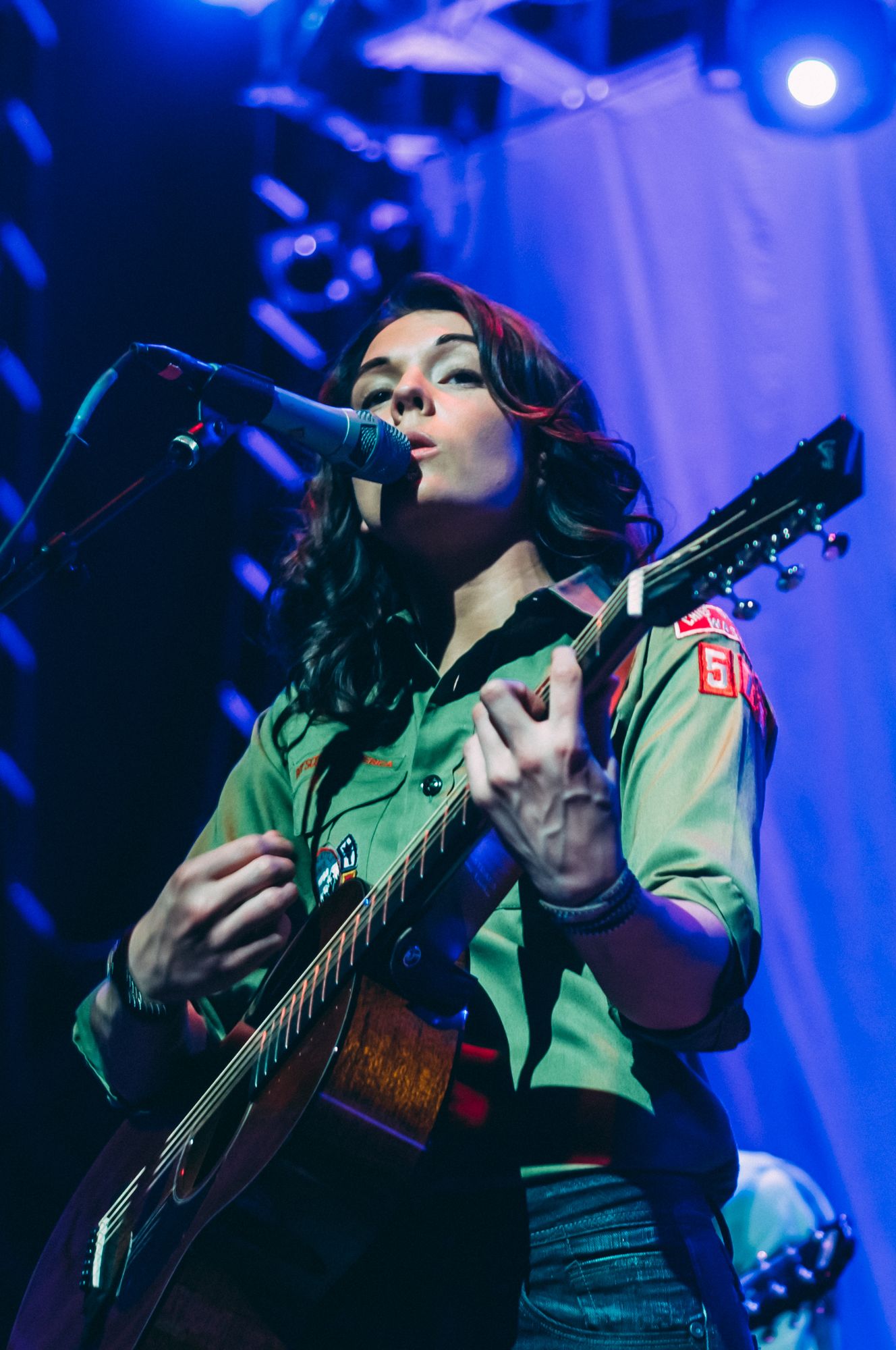 Brandi Carlile
6:00-7:00 p.m., Altar Stage
An artist of the present moment and winner of multiple Grammys, Brandi Carlile will be coming to Voodoo this fall. The singer, songwriter, and performer has developed many songs with her band over the years. Her Grammy award-winning album By The Way, I Forgive You was released just this year.
Hobo Johnson & The Lovemakers
7:00-8:00 p.m., South Course Stage
Hobo Johnson is an up-and-coming Portuguese, Mexican, and Native American musician who gracefully integrates poetry, punk, folk, and rap to create his own unadulterated, honest sound. Johnson both sings and theatrically emotes raw revelations in his songs as The Lovemakers (his 5 piece band) add beats and soul.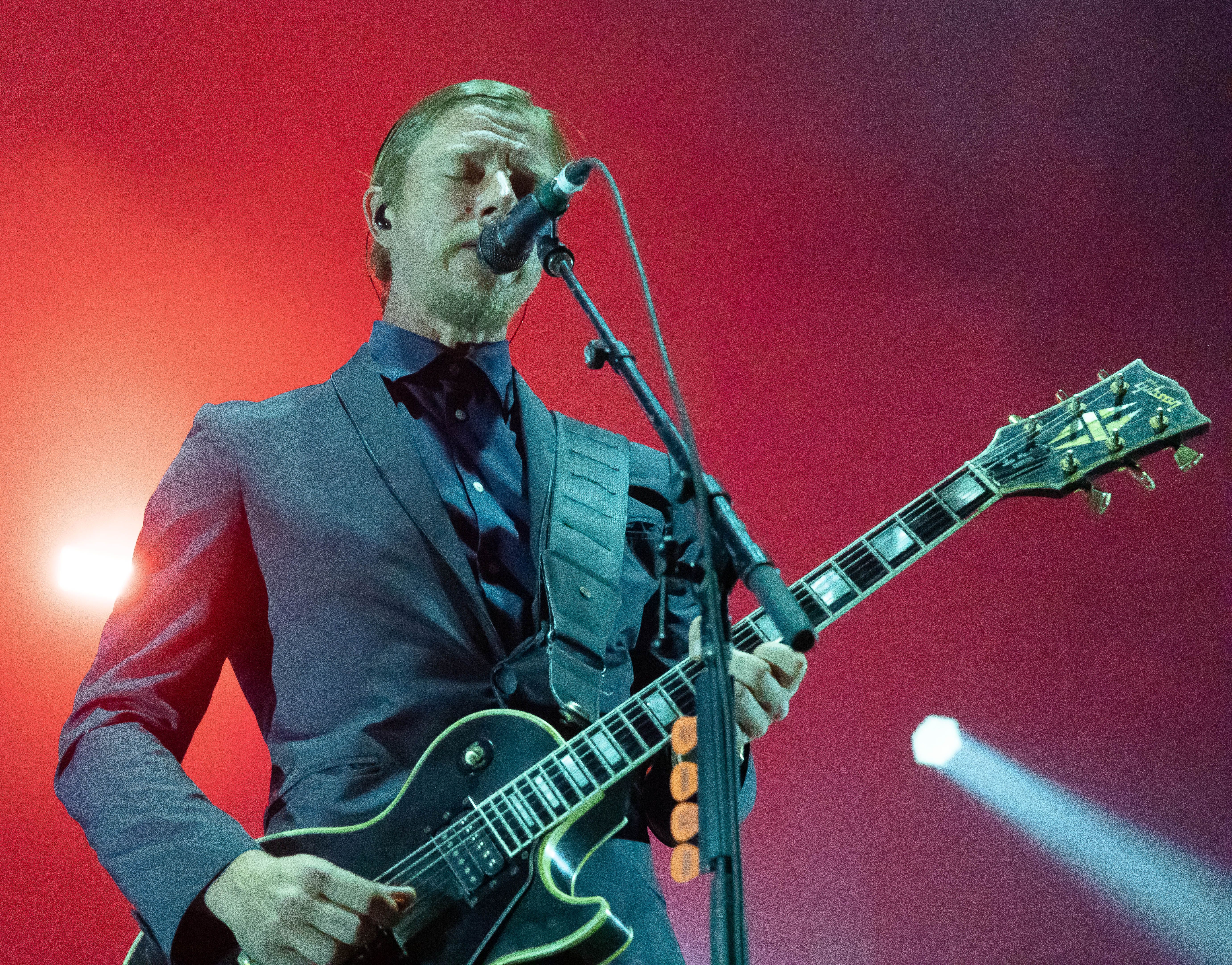 Interpol
7:00 p.m.-8:00 p.m., Wisner Stage
One of Friday's top headliners, this band started in the late 90s and presents some of the most exciting rock of their era. The New York-based band's most notable releases are "Evil," "Obstacle 1," and "C'mere." In May, the band dropped their latest LP, A Fine Mess, which is available for streaming now.
SNAILS
8:15 p.m.-9:15p.m., Le Plur Stage
Hailed by Billboard as "a totally outrageous collection of grimy sounds and mosh pit motivation," Canadian EDM maker Snails is one of the top bass producers today. Creator of "vomitstep," the artist broke out with his debut album, The Shell. Snail's most popular songs are "Magnets," featuring Zeds Dead, and "Follow Me."
Big Gigantic
9:30 p.m.-10:45 p.m., Le Plur Stage
Based out of Boulder, Big Gigantic combines jazz and hip hop with elements of electronic music to create a sound that is trippy, melodic, and easy to dance to. Big Gigantic is claiming a big space-and an even bigger sound-for themselves in the EDM world.
Cover Photo: Courtesy of Tony Trujillo Photography.