SUNDAY, October 27
Tristan Dufrene
12:00-1:00 p.m, Le Plur Stage
Tristan Dufrene expresses her passion for the sounds of the underground through a collection of elements, feelings, moods, and art. Her styles range from nudisco and funk to house, bass, breaks, techno, and electronica. Accumulating eclectic sounds through a kaleidoscope of consciousness, Tristan constantly looks to push her music to a deeper level.
Mobley
12:45-1:30 p.m, South Course Stage
Few artists write and produce their own vocal and instrumental tracks, direct their own videos, and design their own artwork, but Mobley is doing it all. Having gone through extensive lengths to carry out his vision, Mobley has proven to be an up and coming artist to keep an eye on.
Maggie Lindermann
12:45-1:30 p.m, Wisner Stage
"Somewhere between a gothic Tim Burton protagonist and rock renegade Joan Jett is the dauntless Maggie Lindemann, clutching onto her pink Fender and penning her next alternative anthem," says Voodoo fest of this artist. Her latest work is available to stream or purchase today, but you can see her live as well.
The Ghost of Paul Revere
1:30-2:30 p.m, Altar
This Maine-grown quartet gives you a foot-stomping, sway-in-meadow type of folky feel that leans on a densely woven network of deep harmony from both the bellowing voices of the quartet and the gentle instruments in the band. The cohesion picks up between voice and instrument where one may leave off.
Willaris K
1:45-2:30 p.m, Le Plur Stage
Willaris K. released his debut EP Alchemy in 2018. The rising star has been a favorite in the techno and electronic world ever since. He has performed at festivals in Australia and New Zealand, but now he finally brings his fresh style to New Orleans.
Duncan Fellows
2:30-3:30, South Course Stage
With their new EP Eyelids Shut, this five-piece from Austin explores that dynamic balance while concurrently toeing a similar line in their own lives. Following the release of two EPs, the Duncan Fellows debut full-length Both Sides of the Ceiling dropped in 2017 and put the band firmly on the map.
Ashe
2:30 p.m.-3:30 p.m,, Wisner Stage
A California native, Ashe has been turning heads with her balance of modern day pop writing and vintage vocals. Studying at the world renowned Berklee College of Music, she gained exposure as a songwriter and jazz vocalist over her time there. She's got a new album Moral of the Story: Chapter 1 available now.
Hippo Campus
3:30 p.m.-4:30 p.m., Altar
Hippo Campus hails from St. Paul, Minnesota. They are is an indie rock band and have been a national festival favorite since their debut release in 2013. Their latest album, Way It Goes, is available for purchase or streaming now. They were named one of NPR Music's favorite new artists of 2017.
Pet Fangs
3:45 p.m.-5:00 p.m, House of Blues
These Swamp State natives create a unique "garage-pop" sound with grooving beats and an electrifying rock n' roll sound. Their most notable songs are "Afterglow" and "Bitch, Baby" and was featured in Madonna's Material Girl advertisement campaign. The bands latest release was "Bitch, Baby" and is available now.
Temples
4:30 p.m.-5:30 p.m, South Course Stage
This English psychedelic rock band was formed in 2012 by guitarist James Bagshaw and former bassist Tom Walmsley. Some of their most famous songs are "Shelter Song," "Certainty," and "Strange or Be Forgotten." Their new single, "Context," is from their upcoming album Hot Motion. The new album drops September 27th.
Danileigh
4:30 p.m.-5:30 p.m, Wisner Stage
Dominican-American singer and dancer DaniLeigh had her career breakthrough working with Prince on a music video and was mentored by him until his death. She was signed to Def Jam Records in 2017 and started releasing music that year. Her breakout hit, "Easy," was released earlier this year.
Opiuo
5:00-6:00 p.m, Le Plur Stage
Party-centric Aussey Opiuo is changing the way we think about electronic music with his funkadelic basslines and chart-topping remixes. He has shared the stage with EDM icons such as Skrillex, Bassnectar and Infected Mushroom, Opiuo is sure to bring his bass-heavy funk to the Big Easy.
Bring Me the Horizon
5:30-6:30 p.m, Altar
Bring Me the Horizon is an award-winning and Grammy-nominated rock band from Sheffield, England. Since their 2006 debut, they have been a staple in the rock genre. Their new album, Amo, is set to be released later this year, but for a fix you can see them in the festival this year.
Big Wild
6:15-7:15 p.m, Le Plur Stage
Big Wild is an electronic music producer, composer, and vocalist. This varied proficiency makes him quite the virtuoso. He released his debut album in February 2019. His live show has him switching between multiple unique instruments, such as drum pads and synths, and is known to be high energy.
Lane Mack
6:15-7:30 p.m, House of Blues
Lafayette-born Lane Mack is a blues-rock artist and was a contestant on season 11 of NBC's The Voice as a member of superstar Miley Cyrus' team. Though he did not win, he was a fan favorite. His newest release, "The Water is Rising," is available to stream now
Missio
6:30-7:30 p.m, South Course Stage
Missio, a pop/rock duo, is comprised of vocalist Matthew Brue and producer David Butler. Their first EP was released in November 2016, and they performed at SXSW the next year. Their most recent album, The Darker the Weather// The Better the Man, was released in April 2019.
Sheck Wes
6:30-7:30 p.m, Wisner Stage
New York native Sheck Wes is best known for his viral 2018 hit "Mo Bamba." The artist has quite the pedigree, as he is jointly signed to last year's Voodoo Fest headliner Travis Scott's label Cactus Jack Records and Kanye West's G.O.O.D. Music.
Rezz
7:30-8:30 p.m, Le Plur Stage
Canadian DJ Rezz released her first studio album in 2017 at just 22 years old and hasn't stopped working since. Her July 2019 release, Beyond the Senses, was a big hit among fans. You will be able to see why at this year's Voodoo Fest.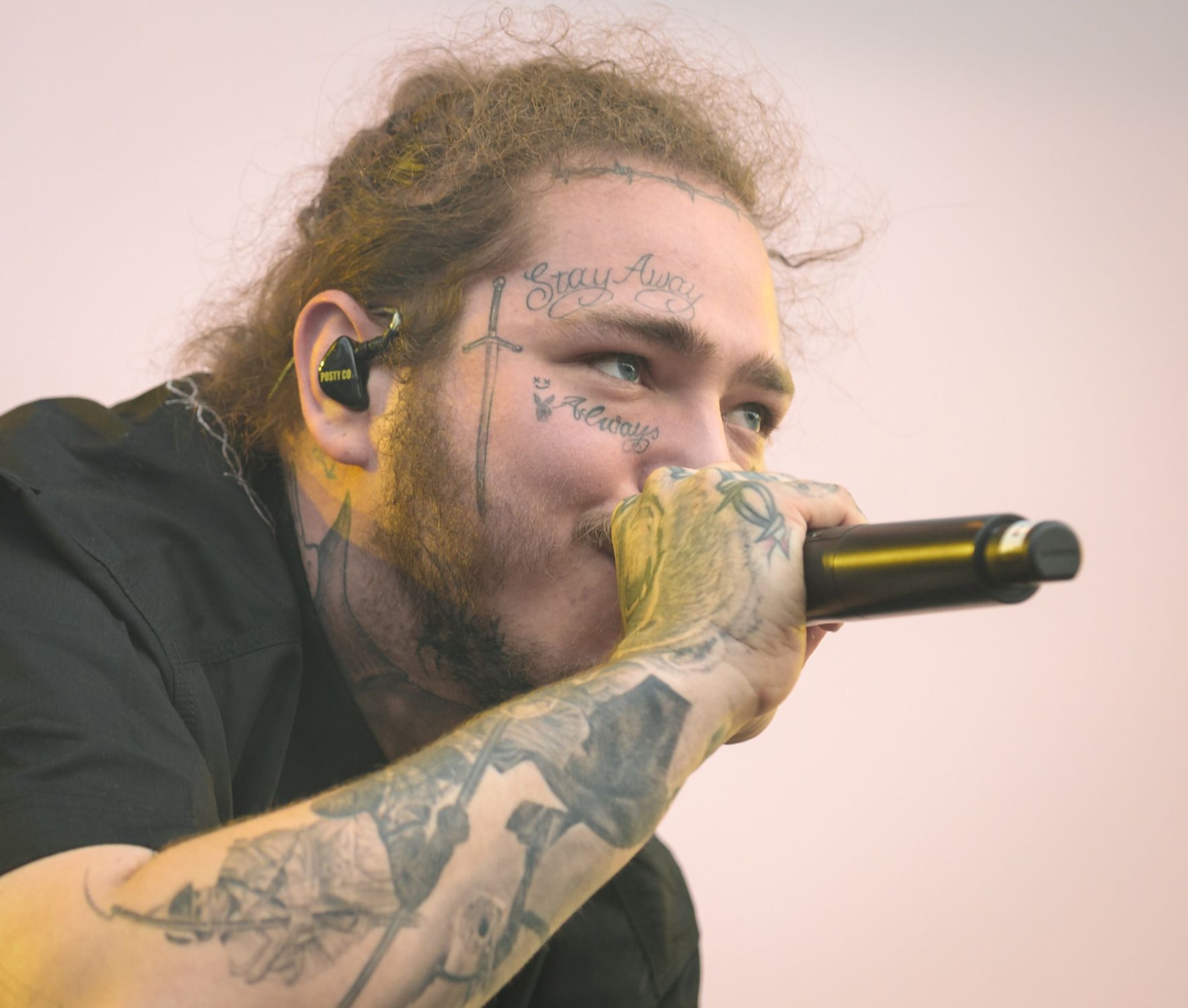 Post Malone
7:30-9:00 p.m, Altar Stage
This rock-infused poet of a rapper has been in the music business for a few years, but he is quite prolific. His recent hit was written for the Spider-Man: Into The Spiderverse (Soundtrack From & Inspired by the Motion Picture). He will be on stage this year at Voodoo Fest.
DJ Raj Smoove
7:35-8:20 p.m, House of Blues
DJ Raj Smoove, a New Orleans native, has been proclaimed as "Greatest DJ in the World" by Lil Wayne, and at this year's Voodoo Fest, he intends to prove it. He currently holds residencies at the House of Blues New Orleans and every Saturday night on 98.5 WYLD.