Where to Eat & Drink for Zulu: One of NOLA's Best Parades



Of all the Mardi Gras krewes, Zulu is one of the oldest and most historically significant. Since before parades had floats, Zulu krewe members marched behind their elected king (a title once held by Louis Armstrong himself). With styles originally conceived in mockery of the conventional "white" Mardi Gras aesthetic, Zulu is known for being one of the most exuberant parades of the season.
Their legendary coconut throw has long been one of the most coveted pieces of Mardi Gras memorabilia. So when you are heading out to see Zulu 2023 parade on February 21, make sure to stop at the one of the many different restaurants and bars that are along Zulu's route. Here are 10 of the best places to visit.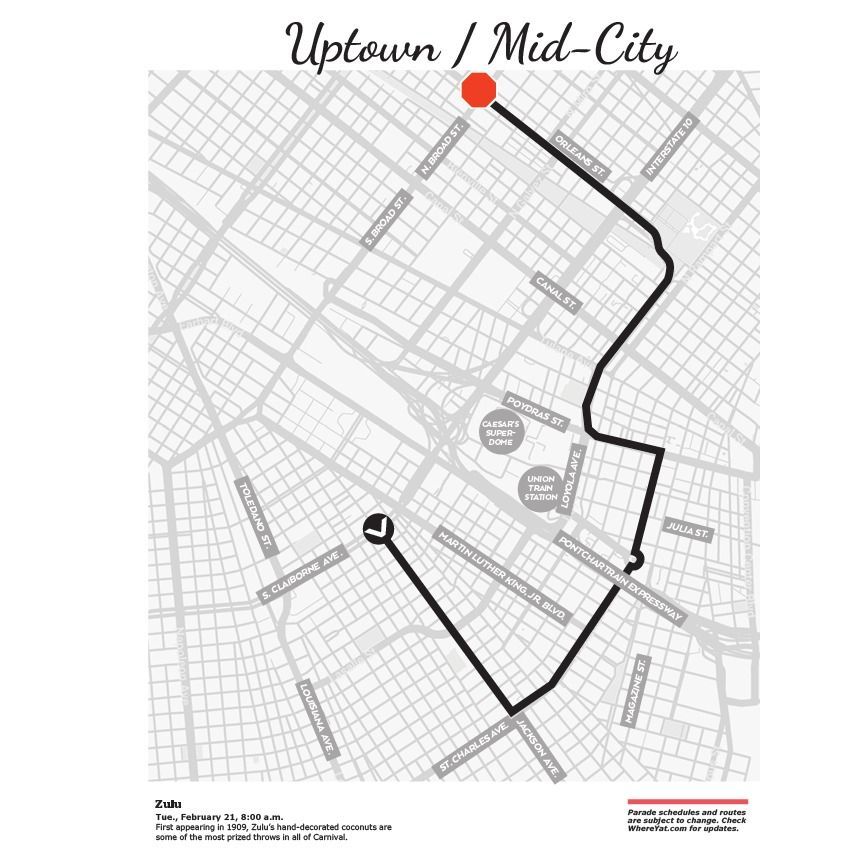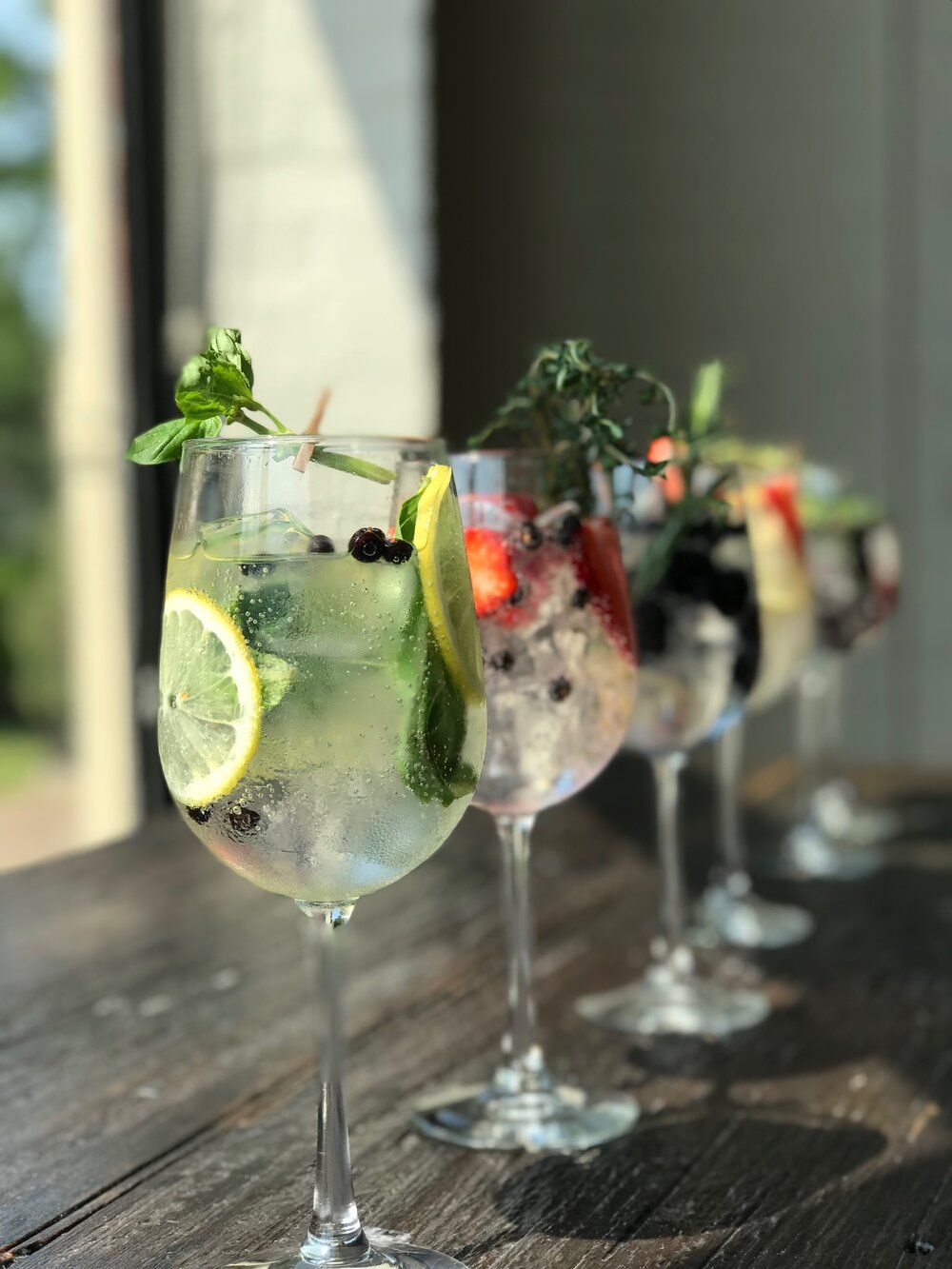 Lula Restaurant Distillery
1532 St. Charles Ave.
504-267-7624

lulanola.com
Lula Restaurant Distillery, given the name, sets itself apart from the rest because it creates its own brand of spirits in its in-house micro-distillery. In fact, Lula's bottles of rum, gin, and vodka can even be found in local stores in the Greater New Orleans area.
Try out those different spirits in Lula's different craft cocktails such as the Hurricane, Cucumber Vodka Collins, and the Planters Punch. Pair your drinks with some of the delicious dishes on offer like the lamb chops, blackberry glazed ribs, and the shrimp and grits.
Tito's Ceviche & Pisco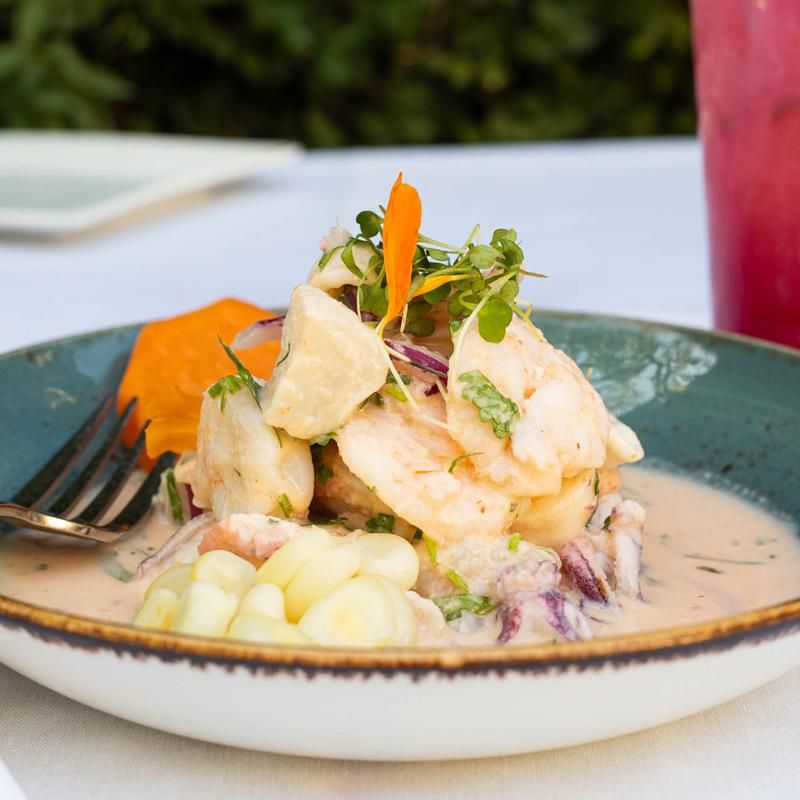 1433 St. Charles Ave.
504-354-1342
stcharles.titoscevichepisco.com
If you're in the mood some truly unique cuisine, then you absolutely have to grab a table at Tito's Ceviche & Pisco's second location on St. Charles Avenue. The restaurant specializes in Peruvian food, which is an interesting mashup of Spanish, Native American, Japanese, and Chinese influences.

You can't go wrong with ordering Tito's many seafood ceviches like shrimp, fish, or octopus, which are all marinated in different sauces. Make sure to try some of the restaurant's piscos either straight up or mixed into other cocktails.
Le Chat Noir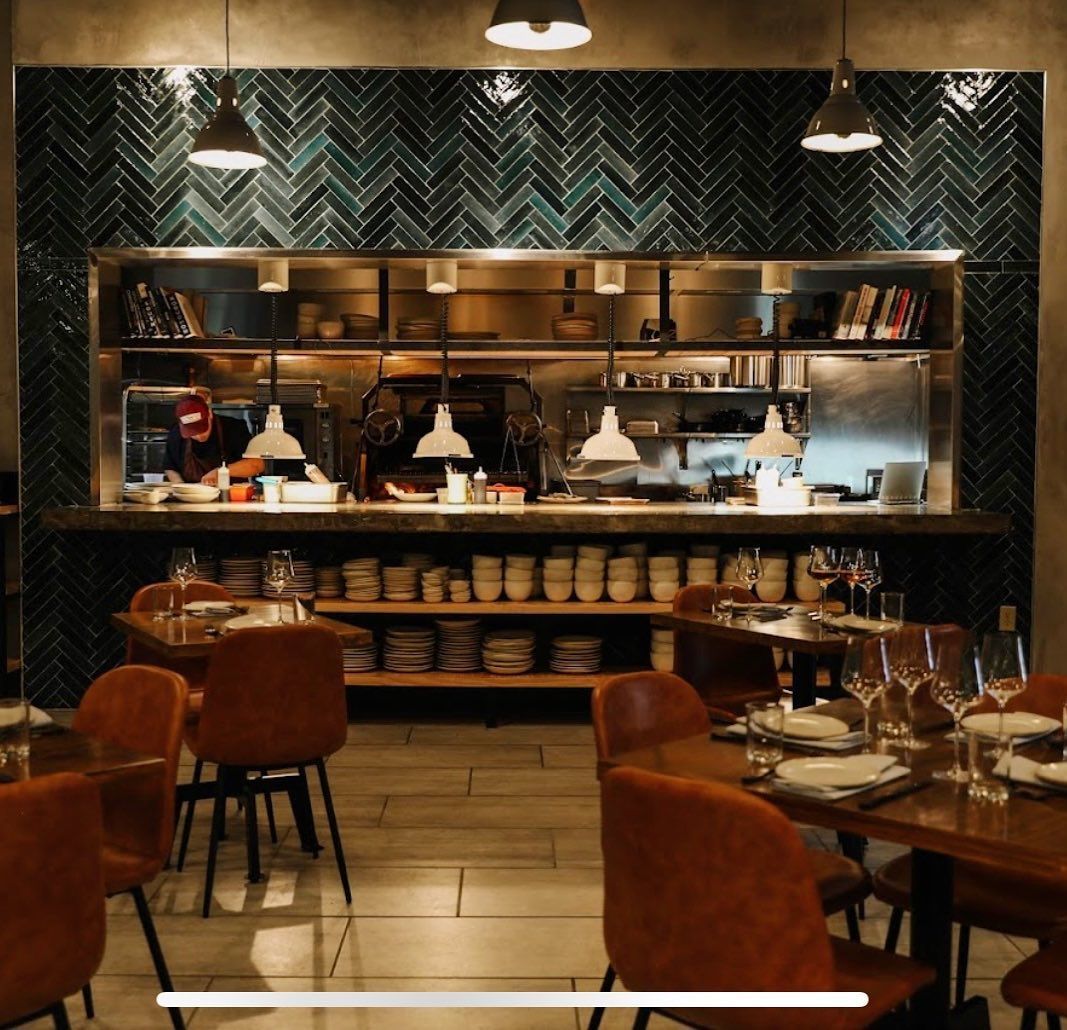 715 Charles Ave.
504-381-0045
lechatnoirnola.com
You certainly won't get any bad luck when you visit this "black cat". Le Chat Noir, housed in a building that used to contain a cabaret by the same name, is a chill spot to relax with friends or family.

The restaurant has an incredible oyster bar and has selection of juicy oysters from Louisiana, the United States, and even Canada. Other dishes on Le Chat Noir's menu include Japanese eggplant, crab-fat agnolotti, and the Mussels Marseille.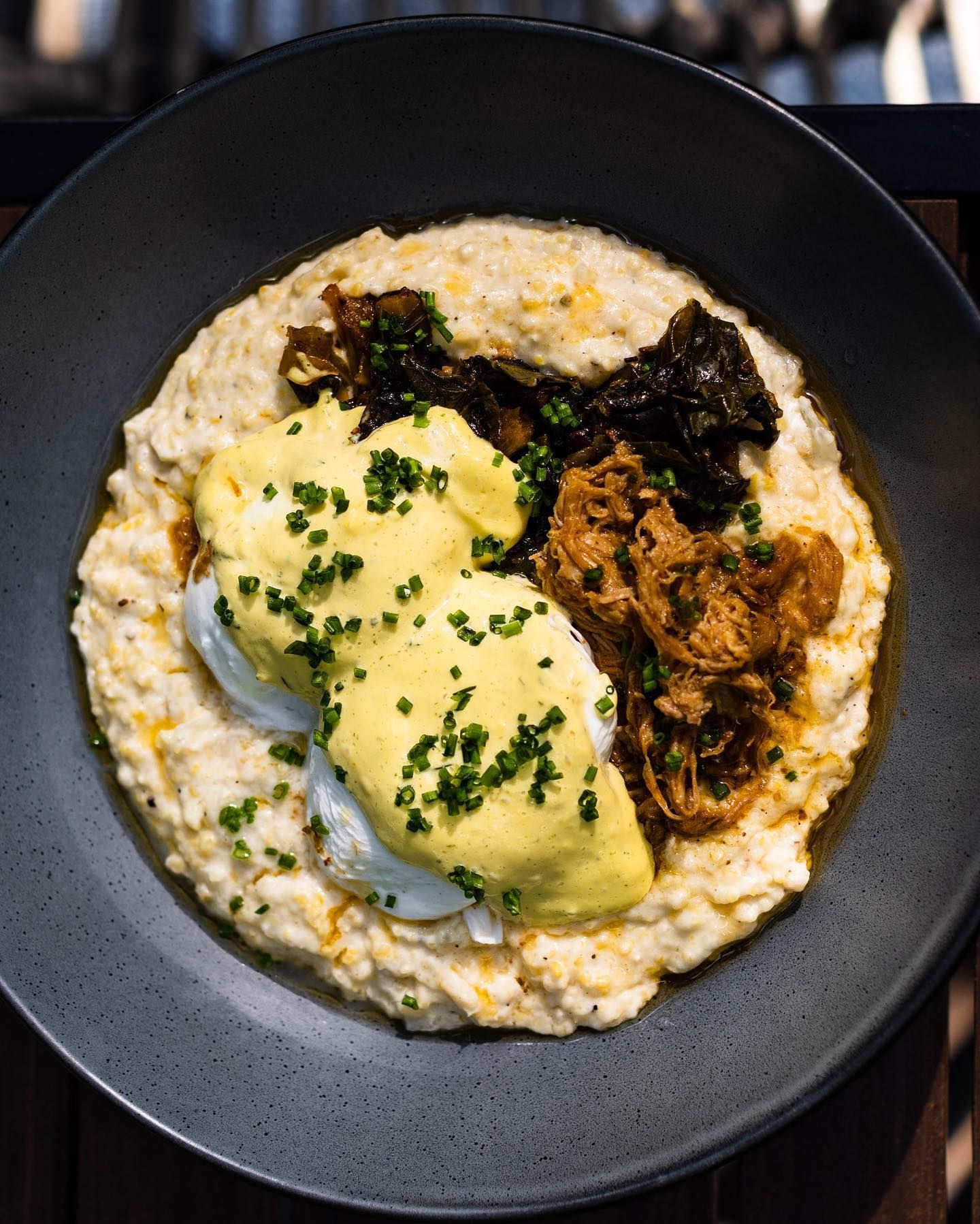 Copper Vine
1001 Poydras St.
504-208-9535
coppervine.com

The combined vision of Sommelier Emily Walker and Executive Chef Amy Mehrtens, Copper Vine has a collection of over 60 wines paired with brunch, lunch, and dinner menus to satiate those with a taste for the finer things.
Stop by for lunch and try the pork belly and corn fried oysters, as well as one of the very filling main entrees like the short rib ragu or the roasted heritage chicken. No matter what you choose, make sure to save some room for Copper Vine's beignets or Bananas Foster.
Daisy Mae's
920 Poydras St.
504-218-5031
daisydukesrestaurant.com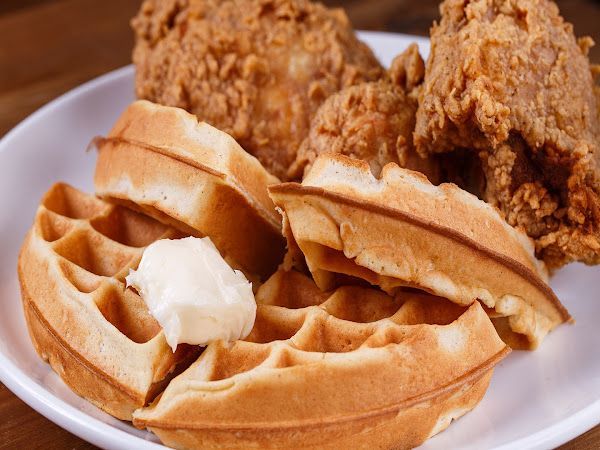 Nestled on Poydras and just a few blocks from the Superdome, Daisy Mae's is a choice spot for Southern comfort and breakfast foods. Fried food and gravy are the cornerstones of any breakfast, and Daisy Mae's traditional chicken & waffles and country fried steak serve as the perfect foundation for a day of Mardi Gras festivities.
Definitely try one of Daisy Mae's specialty omelets like the Greek, the Alligator, and the Cajun. Celebrate Fat Tuesday as it's meant to be, right beside the Zulu procession.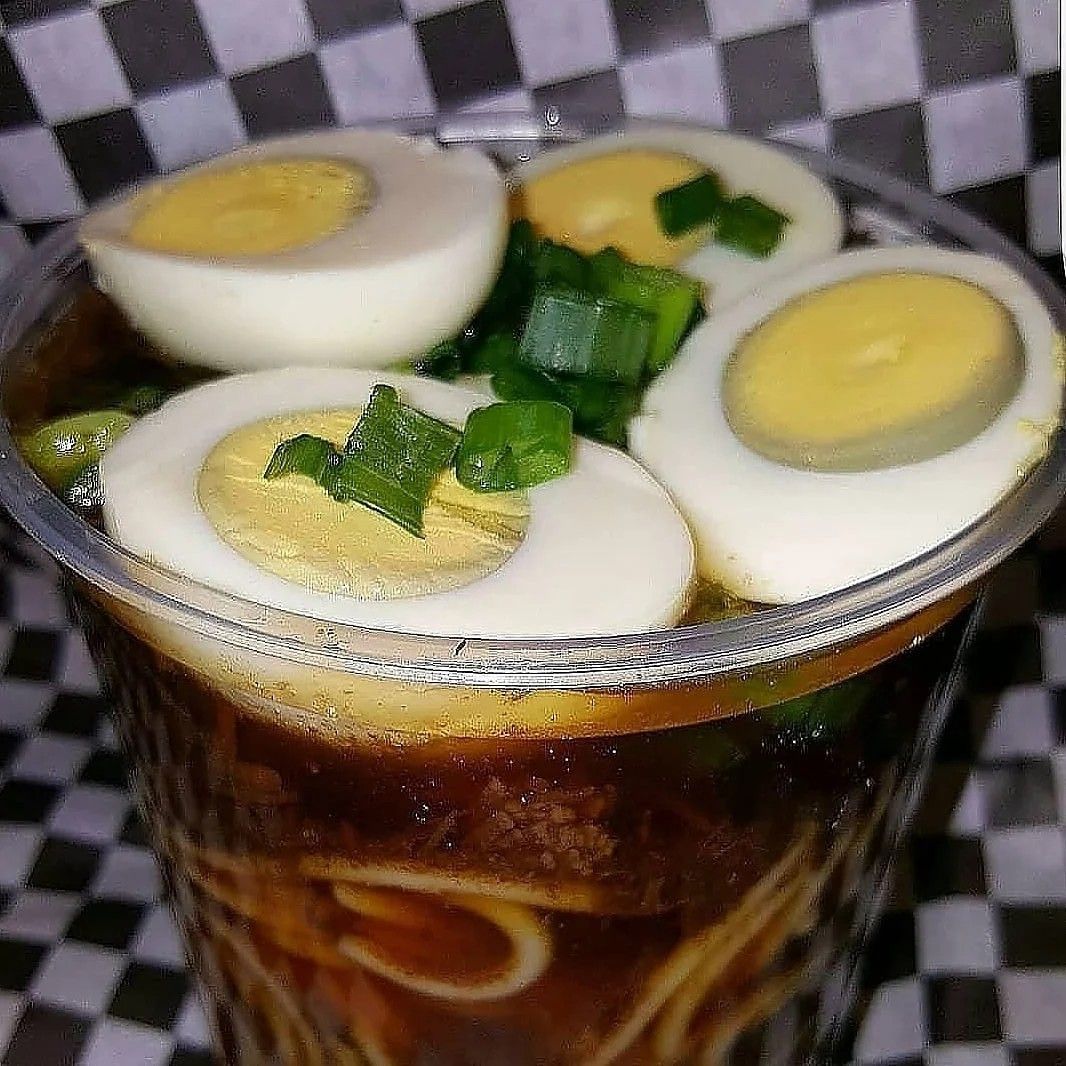 Tiger's Creole Cuisine
1612 Basin St.
504-939-0744
tigers-creole-cuisine.square.site

If you're in the mood for some great, no-nonsense Creole food, then make sure to visit Tiger's Creole Cuisine. You can expect to find incredibly filling fried platters with options like cat fish, chicken, pork chop, and butterflied shrimp.
Tiger's Creole Cuisine's yaka mein is easily an absolute fan favorite, as well as the restaurant's Creole-style gumbo and crawfish pies. Dine-in is currently unavailable, but you can still order curbside pick-up and enjoy your food while in the midsts of the Zulu festivities.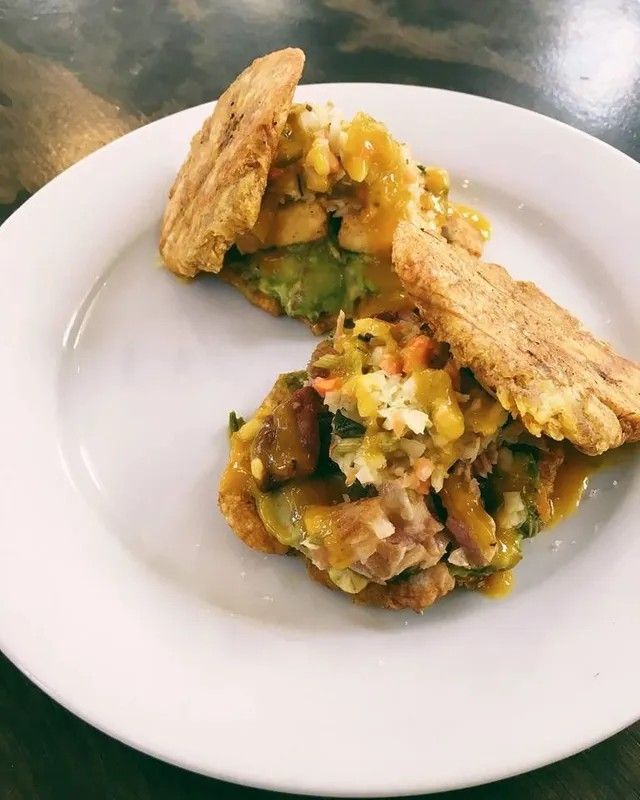 Fritai
1535 Basin St.
504-264-7899
fritai.com

Under the direction of Chef Charly Pierre, Fritai has a tasty array of Haitian inspired food and drink. Their thematically appropriate Kanaval cocktail is a pleasant blend of Don Q, lime, cinnamon syrup, coco cream, and butterfly pea flower tea, and it is sure to pair well with their traditional assortment of smothered Creole chicken, crispy double cooked pork with rice and beans, and braised brisket with green plantains.
Fritai's drink menu also includes fruity-tasting cocktails, sour-style drinks, and plenty of wine and beer. Positioned a few blocks from the I-10 overpass, Fritai is a good midway spot to catch the parade.
The Vieux Carre Lounge
1523 Basin St.

504-679-7392
facebook.com/thevieuxcarrelounge

To get a real picture of what a city is like, you have to go where the locals go. The Vieux Carre Lounge, titled after the French Quarter's original French name, is just the local hangout spot to be at for Zulu.
In addition to its affordable cocktails and beers, bar gets a lot of love because of its fried seafood nights. Hang out, order a drink or two, and make some new friends while at The Vieux Carre Lounge.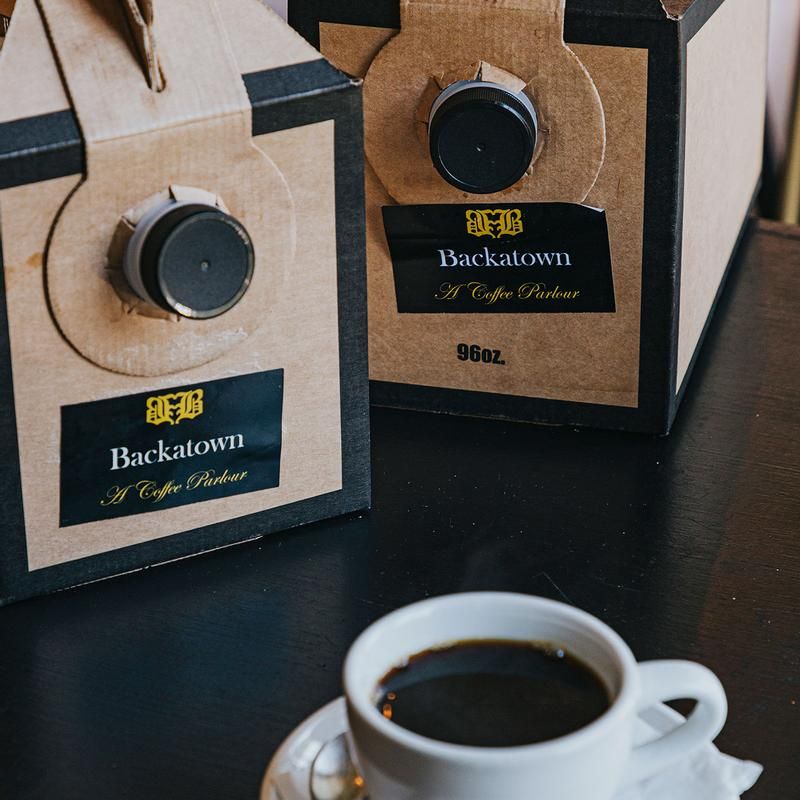 Backatown Coffee Parlour
301 Basin St. Suite 1
504-372-4442
backatownnola.com

Located "not Uptown, not quite Downtown, but Backatown," this coffee parlor (spelled with a 'ou') prides itself on being a gathering space for locals and out-of-towners alike. Locally owned and carefully curated to reflect New Orleans jazz culture, it's unique aesthetic is very much reflective of its location in historic Storyville.
Enjoy fresh brewed coffee and savory hors d'oeuvres as a mid-parade pick me up. The BBQ crawfish and grits, as well as the raspberry grilled cheese, are highly recommended.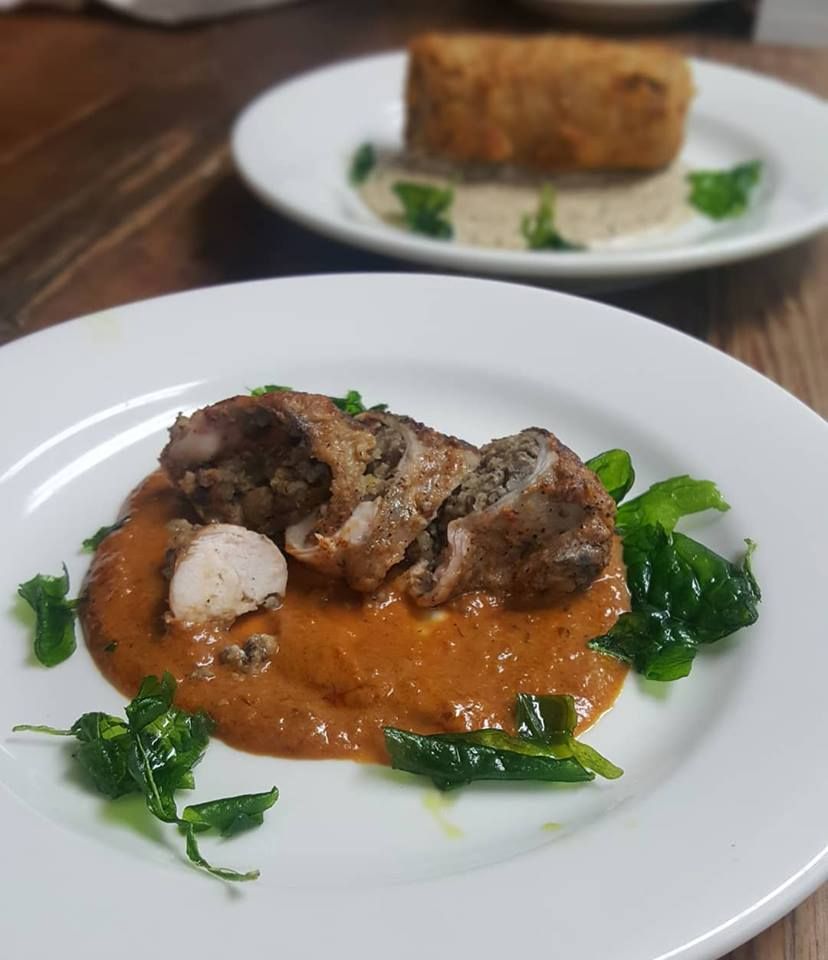 Gabrielle Restaurant
2441 Orleans Ave.
504-603-2344
gabriellerestaurant.com
Housed in a cute and cozy blue building, Garielle Restaurant specializes in Cajun-inspired cuisine with New Orleans flair. Despite being closed for 12 years because of Hurricane Katrina, the restaurant has been going strong since reopening its doors in 2017.
Gabrielle's menu changes frequently, but you can currently expect tasty dishes like slow roasted duck, seafood cassoulet, and an Asian Cajun mixed grill. Definitely don't pass on the apple upside-down bread pudding or the crème brûlée.