Speakeasy Art Gallery opened in late October this year to provide a space for artists to exhibit their art and reach a wider audience. Sydney Prochaska, the gallery director, says, "COVID-19 impacted the art world heavily, due to the restrictions of gatherings, and a lot of art markets were moved to a virtual platform. With the COVID-19 restrictions, the Speakeasy Art Gallery wanted to provide a safe space for artists and art lovers to be connected, while supporting a local organization."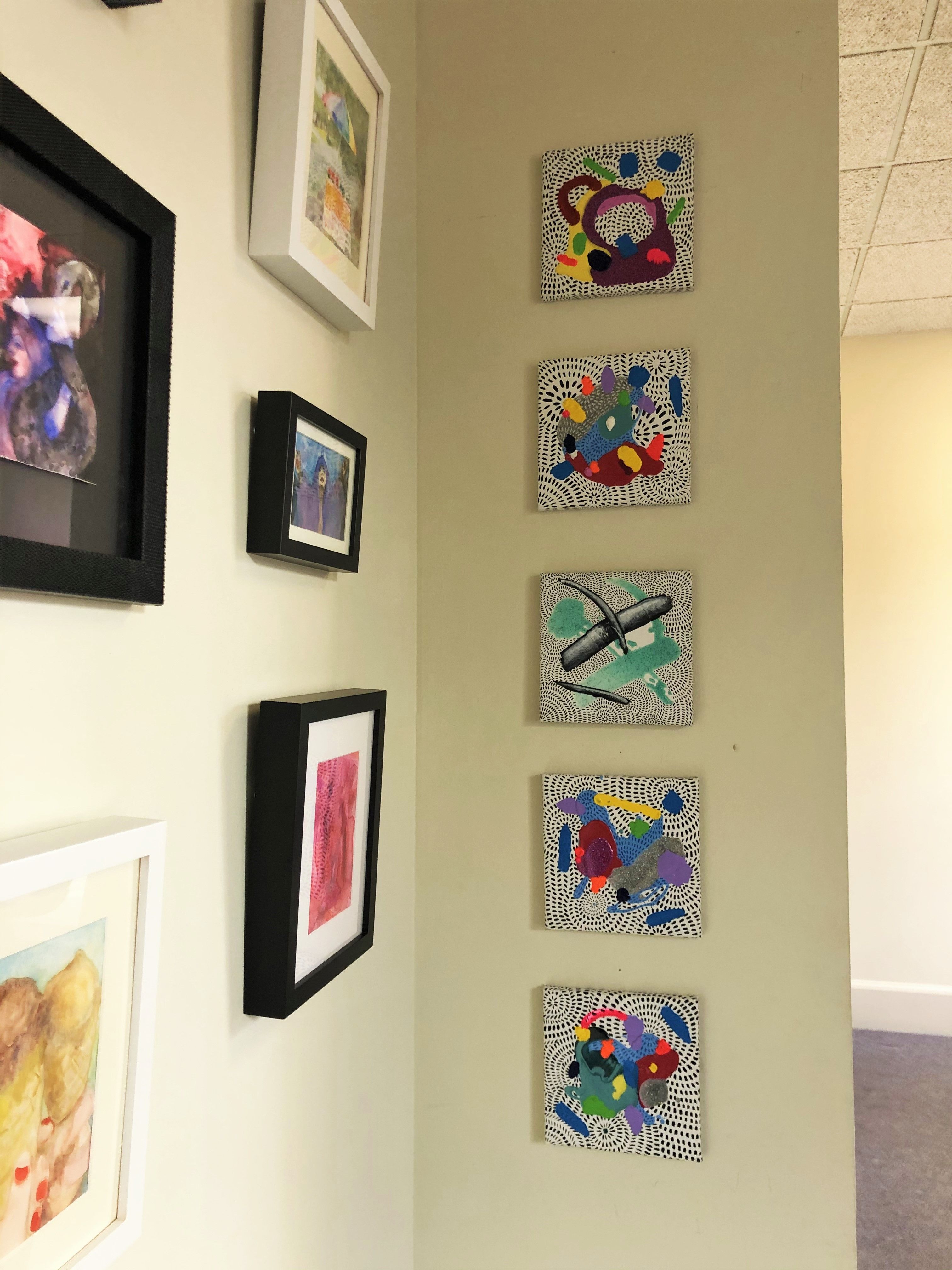 Featuring 21 artists from all over South Louisiana, the gallery has many different art mediums, such as painting, photography, jewelry, etc. With this multitude of mediums, there are so many different artistic styles to see at the Speakeasy.
The gallery is open every Saturday, from 2 p.m. - 6 p.m., by appointment. For $125, the gallery allows a guest and up to three other people of their choice to have a safe and personal walkthrough of all the 21 artists featured in the gallery. After the 45 minutes is over, the person who purchased the ticket will be allowed to take home one piece of their choice from the gallery, and each guest of theirs will be able to purchase a piece for an additional $100. The gallery was scheduled to close at the end of December, but they have decided to stay open through Mardi Gras.
Speakeasy Art Gallery is the brainchild of Sam Joffray, the co-founder of the New Orleans Junior Journalism Program (JRNOLA). The gallery is held in spaces that were used as classrooms for JRNOLA before COVID-19. Some of the ticket proceeds will be donated to the journalism program, as well as compensating the artist. JRNOLA was started in 2017 to address the issue of underrepresented women and people of color in the professional media. The program allows opportunities for teens 14 through 18 to gain real-world experience in print, photography, and broadcast media.
To book your appointment, click here.

400 Magazine St., (225) 773-5038, speakeasyartnola@gmail.com