Celebrating the Father of Jazz in True New Orleans Style
New Orleans is a city best known for a rare mix of incredible music, diverse food, and plenty of fun. With a unique blend of cultural influences like that, it's no surprise that a range of iconic names and faces have been raised in the heart of the Big Easy, and the founding father of jazz, Louis "Satchmo" Armstrong, is one of those musicians that New Orleanians are proud to call their own. Each year, August 4 marks a weekend of celebration in honor of Satchmo's birthday, and this year is shaping up to be just as loud and proud as the rest. The 22nd Annual Satchmo SummerFest presented by Chevron will be returning to the Big Easy for two full days of live, jazz music and classic Cajun-Creole cuisine on August 6 and 7.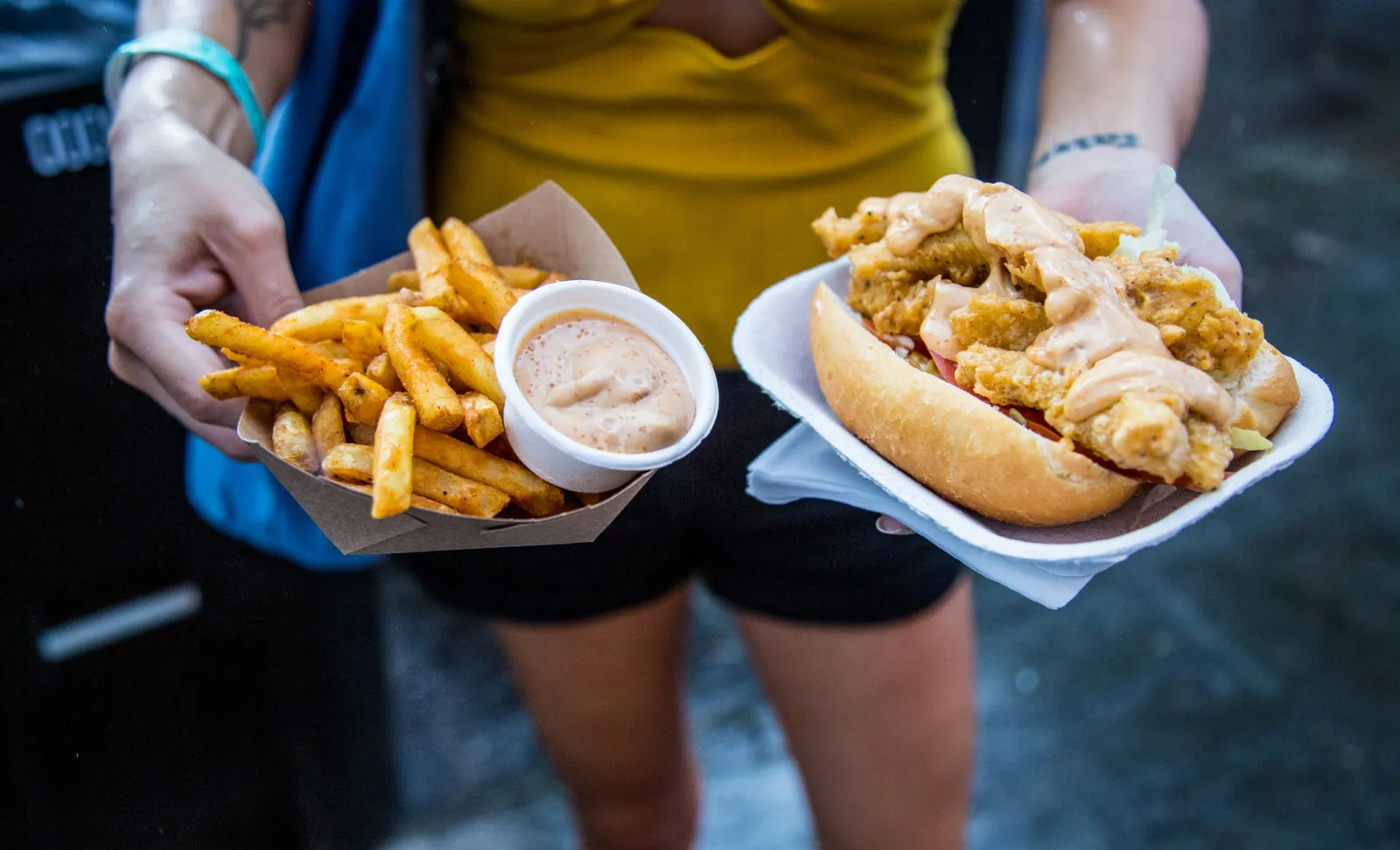 Time to Get the Party Started
It's time for yet another celebration in honor of New Orleans native son, Louis Armstrong, and the city of New Orleans is just about ready to get the party started, with 2022's Satchmo SummerFest happening this August 6 and 7. Fittingly, at the New Orleans Jazz Museum at the Old U.S. Mint, each day is open for the long haul, with the party starting at 12:00 PM and going strong till 8:00 PM.
The two-day event will feature a diverse array of contemporary musicians that would make Louis Armstrong proud, along with a speaker series surrounding the life of the late, great musician, and loads of incredible food. Tickets for the event can be purchased online for only $7 or $10 onsite per day. Children 12 and under are free to enter, and admission also includes free entrance to the Jazz Museum's exhibitions and collections, making this an excellent opportunity to get in touch with the Crescent City's jazz roots.
"Satchmo SummerFest is a celebration of the music, life and legacy of Louis Armstrong and is part of Chevron's commitment to the local community," said Chevron's Gulf of Mexico Business Unit's own Leah Brown. "His determination, talent, charisma, and charity broke down barriers in the Crescent City, across the country, and around the world. This event honors New Orleans' favorite son, while also stimulating economic growth and fueling the social vitality of southeast Louisiana. Chevron is proud to be a part of it."
Not only is Chevron proud to get the party started, but the city of New Orleans and the French Quarter Fetivals, Inc. Team have been getting more and more excited as the weekend event approaches. Satchmo SummerFest's 2022 speaker and music lineup is ready to rumble, with 20 acts performing on either the GE or Fidelity Bank center stages. The first day is kicking off the birthday celebration strong, with the Satchmo Soundoff, featuring The Roots of Music as the opening act, sponsored by Fidelity Bank at 11:30 AM.
The SummerFest will keep the party going with a wide range of musical genres from traditional jazz to R&B, swing, brass and marching bands, funk, and so much more. Sunday, August 7, will get the second day of the party going early at 10:00 AM at St. Augustine Catholic Church, where the Jazz Mass has prepared a special musical tribute and Second-Line for our beloved Satchmo towards the festival grounds.
Along with all this great music, attendees can learn more about the history and life of Louis Armstrong at the Satchmo Legacy Stage in Memory of Joni Berry. Here, scholars and historians will be speaking from 1:00 to 5:00 PM each day, sharing Satchmo's humble beginnings and the journey that made him such an icon of music in New Orleans and around the world.
Each day of Satchmo SummerFest will not only have diverse music and presentations on Louis Armstrong, but delicious food and cocktails will be available for purchase throughout the event. From New Orleans' classic joints to some of the best up and coming restaurants in the city, Satchmo SummerFest's food lineup is sure to satiate your cravings, and there's no need to worry if you're vegan, vegetarian, or gluten-free. Satchmo SummerFest and their range of vendors have taken special care to feed all, regardless of dietary restrictions.
It's definitely time to mark your calendars because you will not want to miss this birthday celebration! To learn more about the 22nd Annual Satchmo SummerFest, visit https://satchmosummerfest.org/.