Sarah Brightman, 61, is famously known for originating the role of "Christine" in Andrew Lloyd Webber's Phantom of the Opera—the longest running play in Broadway history. However, her talents and skills do not stop there.
Brightman, born in England as the eldest of six children, began taking dance and piano classes at age three, and landed her first theatrical role in the musical I and Albert at the Piccadilly Theatre, London, playing one of Queen Victoria's daughters (Victoria) at age 13.
In 1981, she made her West End musical theatre debut in Cats where she met and married composer Andrew Lloyd Webber. She was inspirational in Webber creating Phantom, playing "Kristin" (later "Christine") for the London stage, and later New York City.

She pioneered the classical crossover music movement and is famed for possessing a vocal range of over three octaves. More recently, Brightman is one of the 2021 honorees receiving "stars" on Hollywood Walk of Fame.
Excited about her return to the Crescent City for Sarah Brightman: A Christmas Symphony, she spoke with Where Y'at about life, inspirations, and—of course—The Phantom.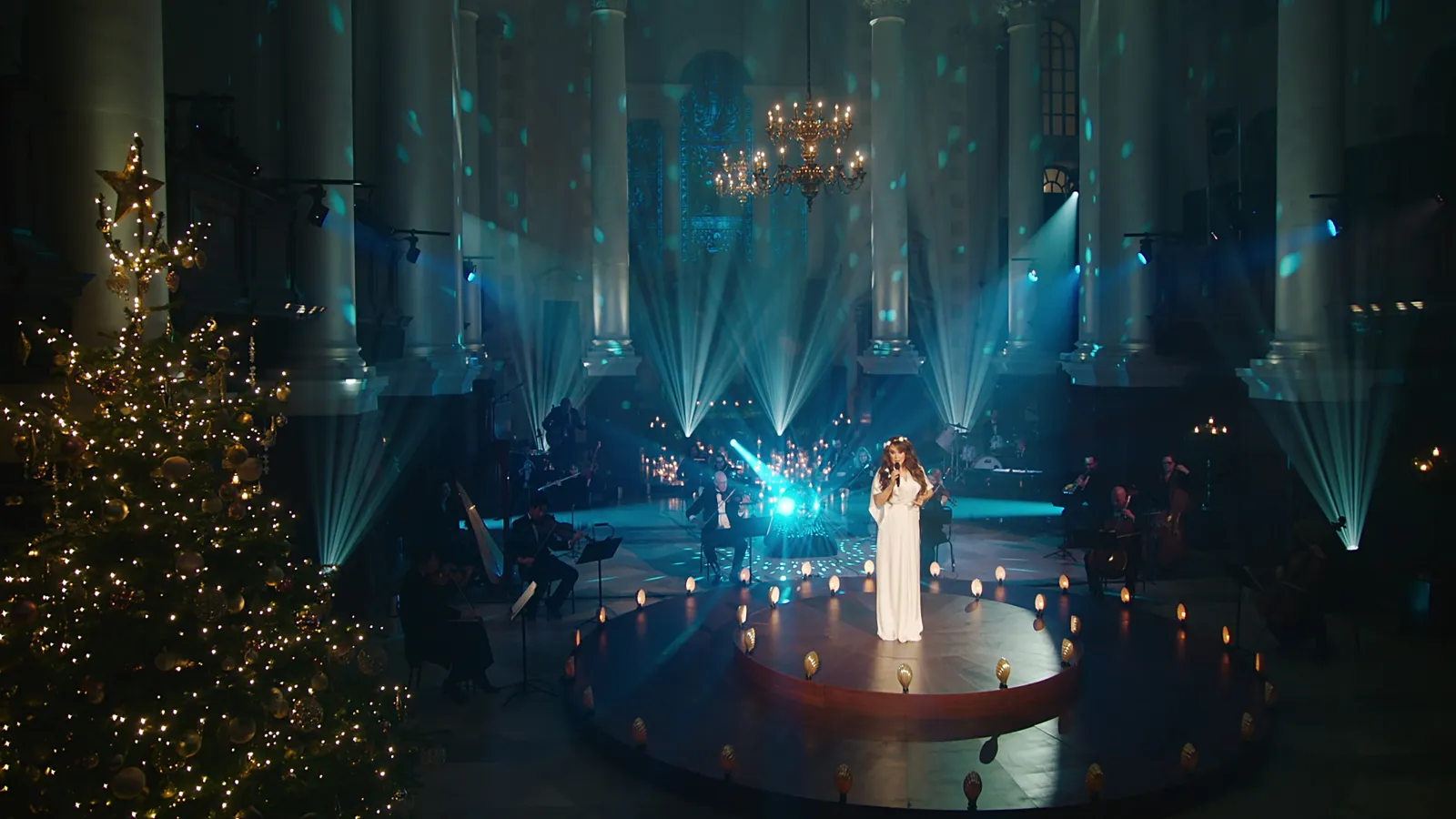 What impact does your popularity with your fans mean to you?
It's always a fabulous thing when people appreciate what you do. But it's a two-way thing. Audiences are doing the work, too, not just the performer. When you walk on stage and the audience reacts, it's an absolute bonus; a miraculous thing.
What inspired you to do the global livestream event, Sarah Brightman: A Christmas Symphony in December 2020, and how did it evolve into this concert tour?
It's a mixture. This time of year is an important time of year for me and my family. So I always wanted to do a holiday concert, but was always nervous because Christmas is all so personal for people. So last year when everything was so shut down, we decided to do [the livestream concert], but made sure we took care to include a little for everybody. We wanted to give some comfort. We had an overwhelming response to it.
What does Christmas mean to you?
I have a huge family—and we do a big traditional British Christmas—so there's the religious side and social part. It's Christmas Eve, Christmas Day, and Boxing Day. People in America are not really aware of Boxing Day.
The history of it was the day after Christmas when the wealthy people would order or make extra things and go around giving it out to the people that didn't have much. Christmas is about family, and Boxing Day is about family and friends.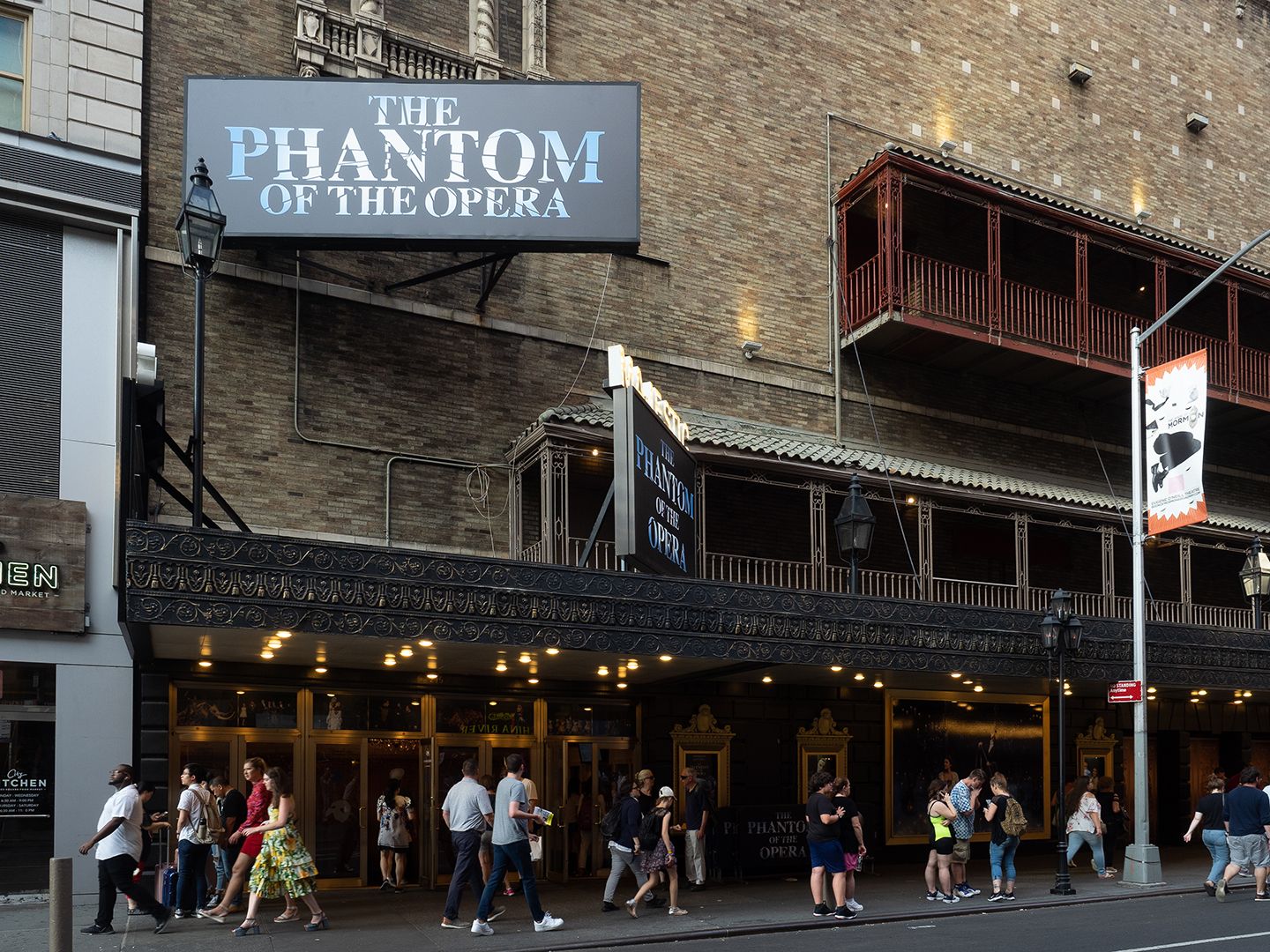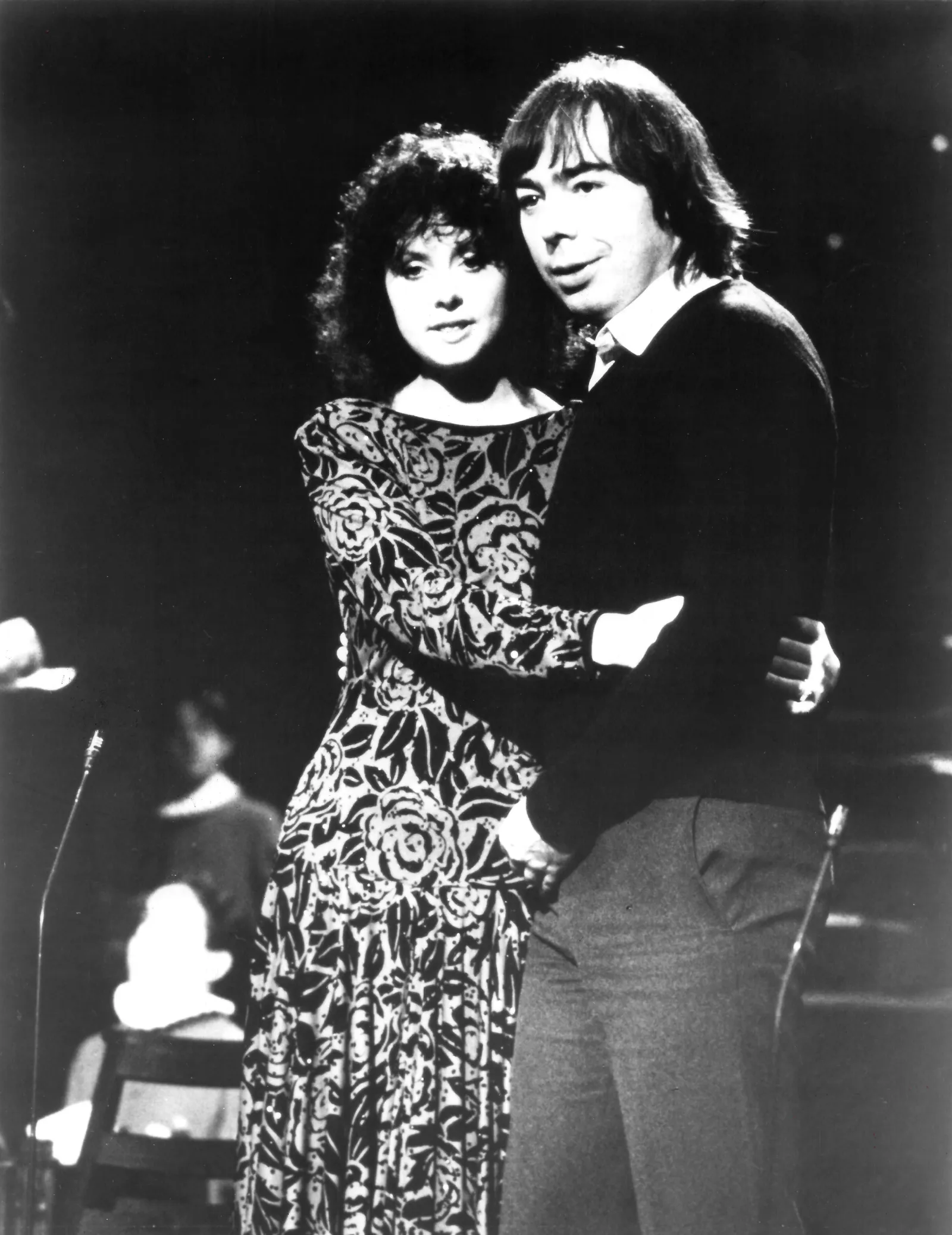 Phantom of the Opera opened 1986 and has since been staged over 13,000 times in its 35 years. Its impossible to not ask how your role as Christine impacted you?
It was art imitating life. I was sort-of that character, because I was the muse for the whole thing. If I hadn't come into the composer's life, Andrew [Lloyd Webber] wouldn't have created it. So I was able to put myself into the character. But I also did a huge amount of research, studying film footage of crowds and studying movements from the time, and used it.
But, remember, I was only in the London production for six months, and New York for five months. I seen performances [over the years] where some of those same movements I used are still being used by "Christines" all these years later.
So you have a Tik Tok challenge for fans to sing along to Phantom songs "The Music of the Night" and "All I Ask of You." Do you do a lot of Tik Tok videos yourself?
(Laughs) I do not! I might consider doing the "Macarena" in one someday.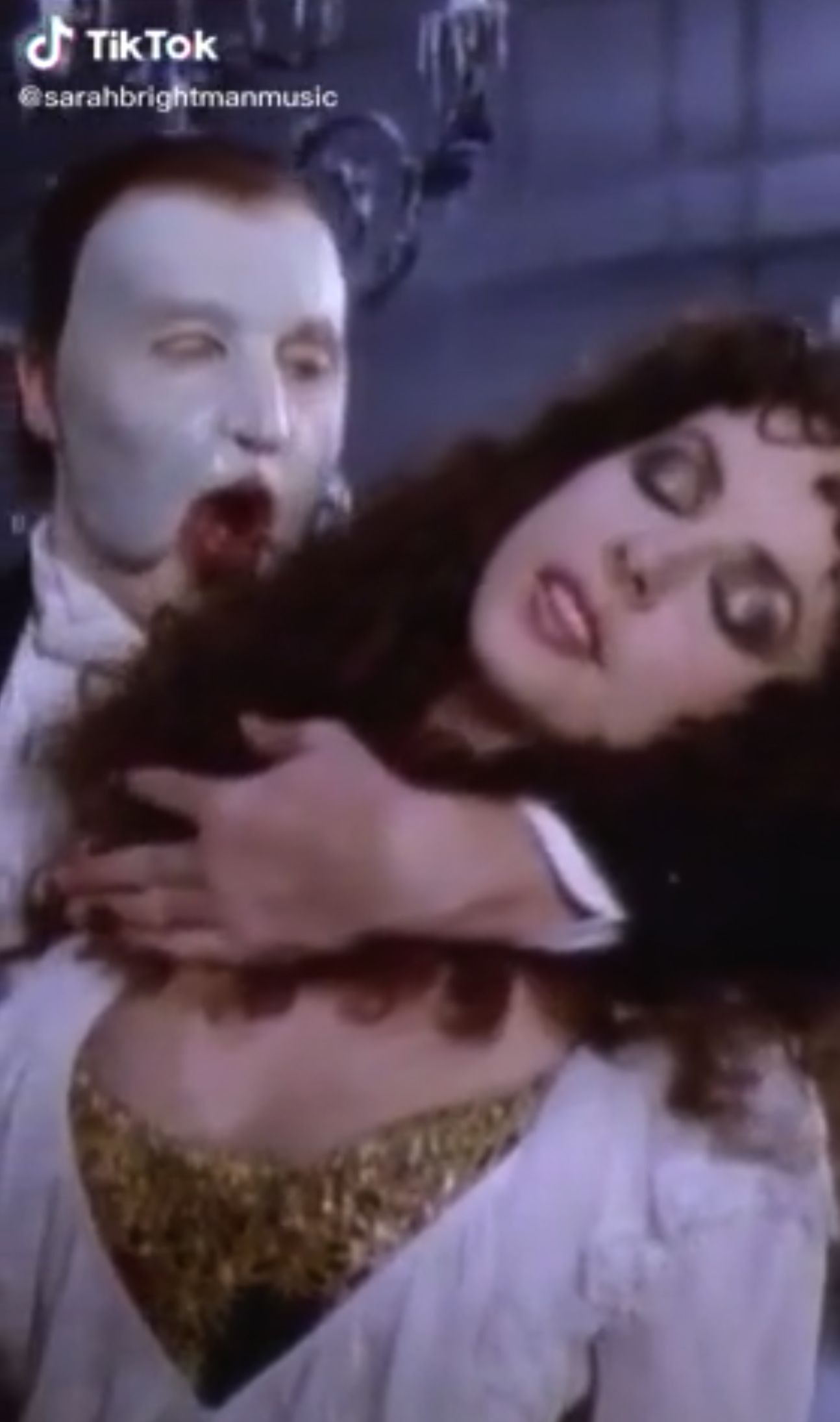 New Orleans is a new date at the end of a 17-city tour between Thanksgiving and Christmas which must be grueling...is it 'thank goodness its over' or a 'sweet sorrow'?
No, no, this is not grueling! The holiday season is over a very short time, so quite easy. And as an artist, it's a relief just to be out—we are all so happy to be out and entertain people.
Are you excited returning to New Orleans?
I love New Orleans. I love it! The old city [French Quarter] and the heat.
What do you do to feel like you're in New Orleans again?
Beignets at Cafe du Monde, always! Open any time of night, all the tourists—I love it.
What is your most memorable New Orleans moment?
A woman came up to me after a show with her children and made me a pillow about her journey. Apparently, during a terrible hurricane, her children were frightened by the wind and the noise, so she said, "I'm going to put on Sarah's music," and it calmed the them right down and they relaxed for the rest of it. She had sewn me this pillow for me mapping out their journey.
Did you ever get beads on Bourbon Street?
That's probably getting too personal.
We'll take that as "Yes." Moving on…
Cats is actually playing here December 14-19 at the Saenger Theatre, a couple days before your concert—any nostalgia that would have you skipping the shows in Florida and Texas to come early and jump into Jemima's fur again as a pre-show surprise?
They got rid of "Jemima"—I was very upset! But I had a light-soprano voice and was a classically trained dancer, so it required a particular type of performance. I understand they got rid of her, or perhaps split the part, I don't know if that's still the case.
With that kind of schedule, you could be campaigning! Any thoughts on going into politics with your influence and popularity?
We'll chat about that another time.
Okay, so that's a scoop for later…what is the significance of the lilies on your tour's souvenir Collectors' Tee #2?
Lillies signify so many things differently in different countries—in the UK, they are a symbol of peace and love. But they can also mean lost ones. There's a moment in my concert where I pause to reflect, "In this festive time, I'd like us to remember the people we lost." It's quite wonderful.
You were in the dance troupe Hot Gossip, the original cast of Cats, defined the role of Christine in Phantom of the Opera in London and NYC, became the first classical crossover artist selling over 25 million albums, perform the theme song at the Olympic Games at Barcelona in 1992 and Beijing in 2008 to an audience of over 4 billion people worldwide, named the UNESCO Artist for Peace, and countless more achievements. Personally, what accomplishment or award are you most proud of?
"Proud" is difficult. I couldn't have done any of it without the support of so many family and friends. All of it, really—even the things that didn't work out, because I learned from them. The last thing you need is negativity.
What do you think you would be doing for a job if your acting and singing career did not happen?
I would have composed. I do conduct orchestras in some of my performances. I do love doing it—I'm not great at it, but I have a natural ability.
We understand you are looking to be a crew member on the international space station. Are you holding out for the extended stay, or are you interested in a quick trip with all the advances in space travel by Jeff Bezoz's Blue Origin and Sir Richard Branson's Virgin Galactic (you must know he'd probably comp YOU a ticket)?
I'm sometimes split, but set my focus once I've chosen a path. I am a trained cosmonaut, but for various reasons, never went. My mother was very relived.
The only analogy I can make is when my father would take me to air shows when I was young. He would pay money so I could sit in a [WWII Royal Air Force Supermarine] Spitfire—I loved that! My Russian cosmonaut training was pretty physical and we were working with [older technology] than today, but superior to anything at that time. It was all kind of thrilling for me, and a bit dangerous as well. These modern-day trips are great, but I don't want to just sit back and enjoy the ride and not do anything. It would kind of take away the thrill for me…and the danger, as well.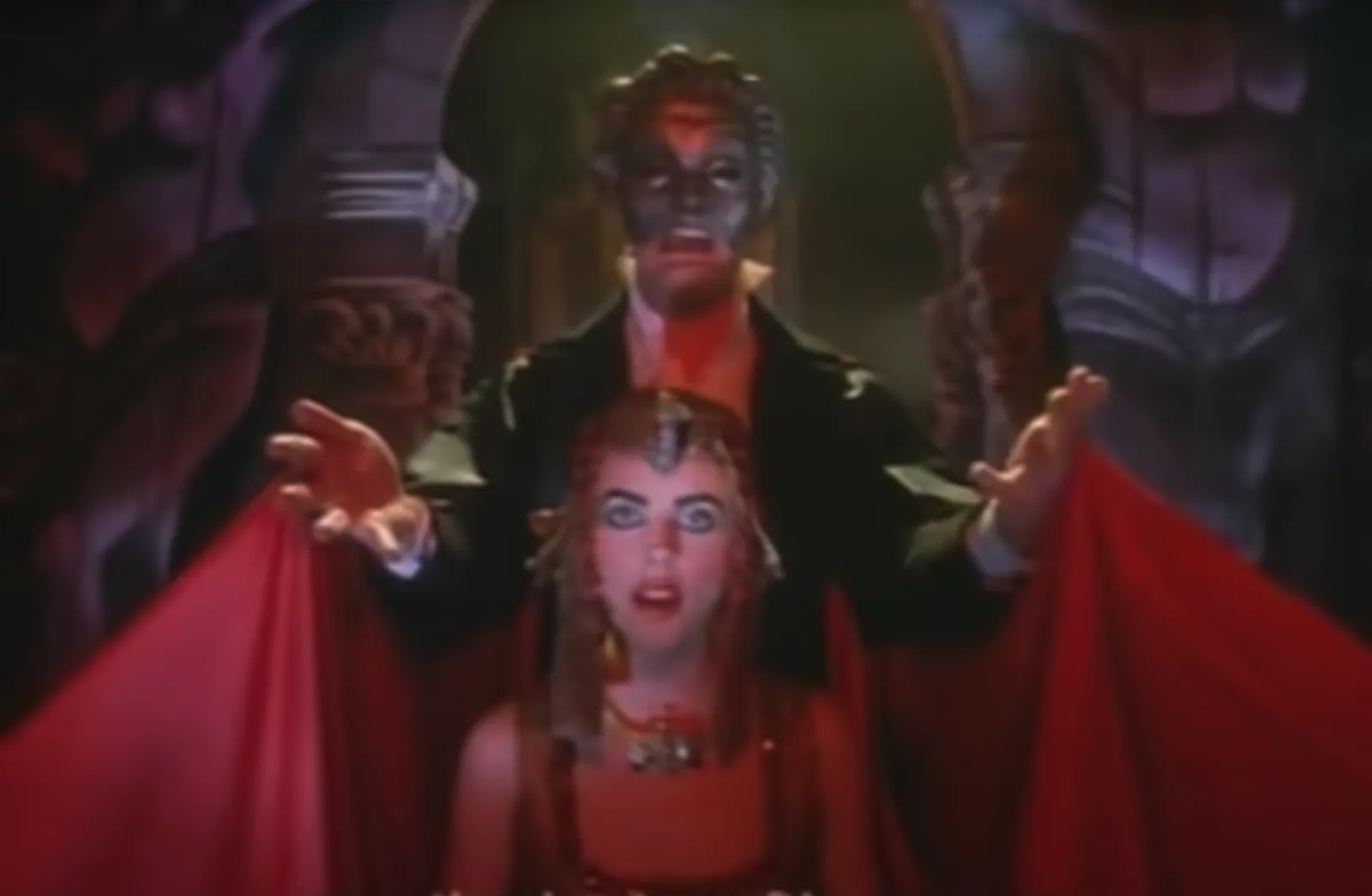 Any worries about a Phantom looking to elevate his ingenue over you at any of your venues?
(Laughs) There's always a Phantom in everybody's life.
We can come back to the politics question after your show over beignets at Cafe du Monde.
Can't wait!
Sarah Brightman: A Christmas Symphony will perform at the Saenger Theatre on December 21, completing a 17-city tour over the holiday season. Accompanied by orchestra and a choir, Sarah will deck the Saenger Theatre's ornate halls with show-stopping renditions of classics from the Christmas canon, along with personal holiday favorites and her greatest hits.
For more information or tickets: https://www.saengernola.com/shows/sarah-brightman-a-christmas-symphony

Take Sarah Brightman's Tik Tok Challenge!
https://sarahbrightman.com/news/new-tiktok-challenge-what-are-you-wishing-for-in-2021/