From blind tastings to masterclasses, and from collaboration to excitement, NOWFE offers it all.
The New Orleans Wine & Food Experience has announced the 2023 Labs & Experiences Series as part of its 31st annual festival, which will take place from June 7 to June 11. NOWFE will include over a dozen wine and culinary laboratories as well as unique, hands-on activities during the course of the 5-day festival. Wine Dinners, Vinola, Grand Tasting, Tournament of Rosés, and Burlesque, Bubbly & Brunch will also be held by NOWFE. All labs will take place at The New Orleans Culinary and Hospitality Institute (NOCHI), 725 Howard Avenue.
2023 Labs & Experiences:

Friday, June 9, 10 - 11 am
LAB: Bubble Up Challenge
Begin the Bubble Up Challenge by blind tasting six sparkling wines, then arrange them from least costly to most expensive. In this fun and thrilling mystery tasting, everyone gets in on the action and puts their palate to the test while drinking and savoring a local luxury: caviar. At the conclusion, your host will lead you through the reveal and explain why some Champagnes and sparkling wines are ten times the price of others.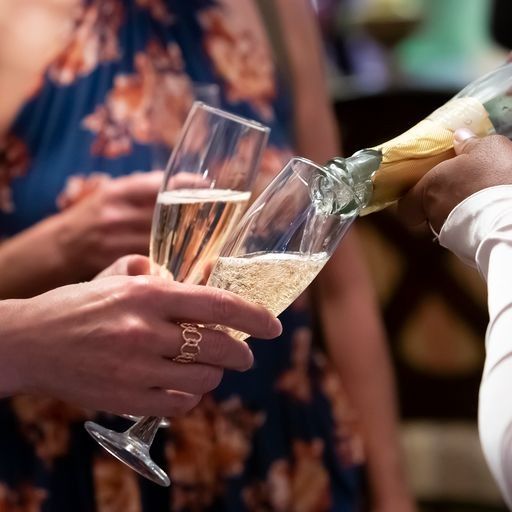 Friday, June 9, 11:15 am - 12:15 pm
LAB: Family Forward: Limited Production Sonoma Wines
Finding tiny, one-of-a-kind, and family-owned vineyards is part of the enjoyment of drinking wine. Flambeaux Wine, Linked Vineyards, and Aldina Vineyards are three such vineyards providing limited-production Sonoma Wines. The winemakers' enthusiasm for crafting these wines shows through, and we welcome you to drink their wine and learn about what they enjoy about winemaking.
Friday, June 9, 12:30 - 1:30 pm
LAB: Taking it to New Heights: High Elevation Wines from Argentina
Have you ever dabbled in the realm of high-elevation wines? Adriana Gomez, Sommelier and Brand Ambassador of Luca & La Posta Wines, will take you to new heights as we go on an unforgettable Andes wine experience! Join us for a crash lesson in how Argentina's wide and diverse topography creates some of the best quality and least anticipated wines. We will go up to the 5,000-foot peaks of Mendoza to sample some of the most delicate, old vine selections these regions have to offer, stopping at other locations along the route! With each sip, allow us to take you to the Southern Hemisphere.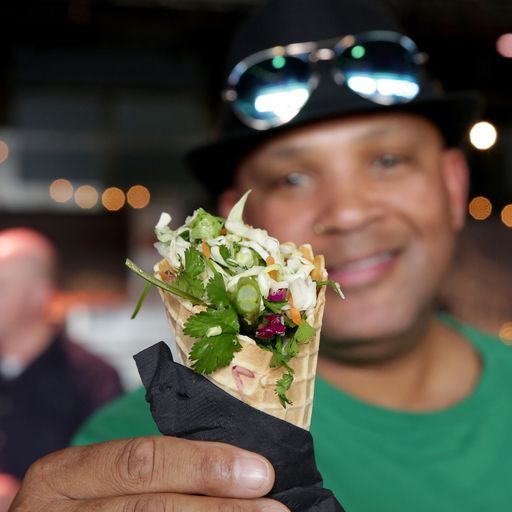 Friday, June 9, 1:45 - 2:45 pm
LAB: Silver Oak: A Heritage of American Oak Cooperage
How does the barrel in which a wine is created affect the wine? Laura Oskwarek, Silver Oak Napa Valley Winemaker, will lead an hour-long workshop on American oak. This hands-on course will walk you through the many styles of barrel toasting and seasoning. As you drink the wines, you will see how oak barrels give characteristics to the wines. In addition, you'll discover more about The Oak, Silver Oak's cooperage near Higbee, Missouri. As the only winery in Northern America to possess its own cooperage, you'll get this information right from the source.

Friday, June 9, 2 - 4 pm, Josephine Estelle, 600 Carondelet Street

EXPERIENCE: Hand-Rolled Pasta Making Class & Sauce Specific Italian Wine Pairing
Nothing beats freshly made spaghetti! Guests will be taught the step-by-step method of handmade fettuccine noodles by Josephine Estelle's chief pasta master during this hands-on lesson. Following the session, attendees will be given fresh fettuccine ribbons with a trio of Josephine Estelle Kitchen sauces: cacio e pepe, bolognese, and amatriciana, and will discover how each sauce works nicely with Italian wine varietals.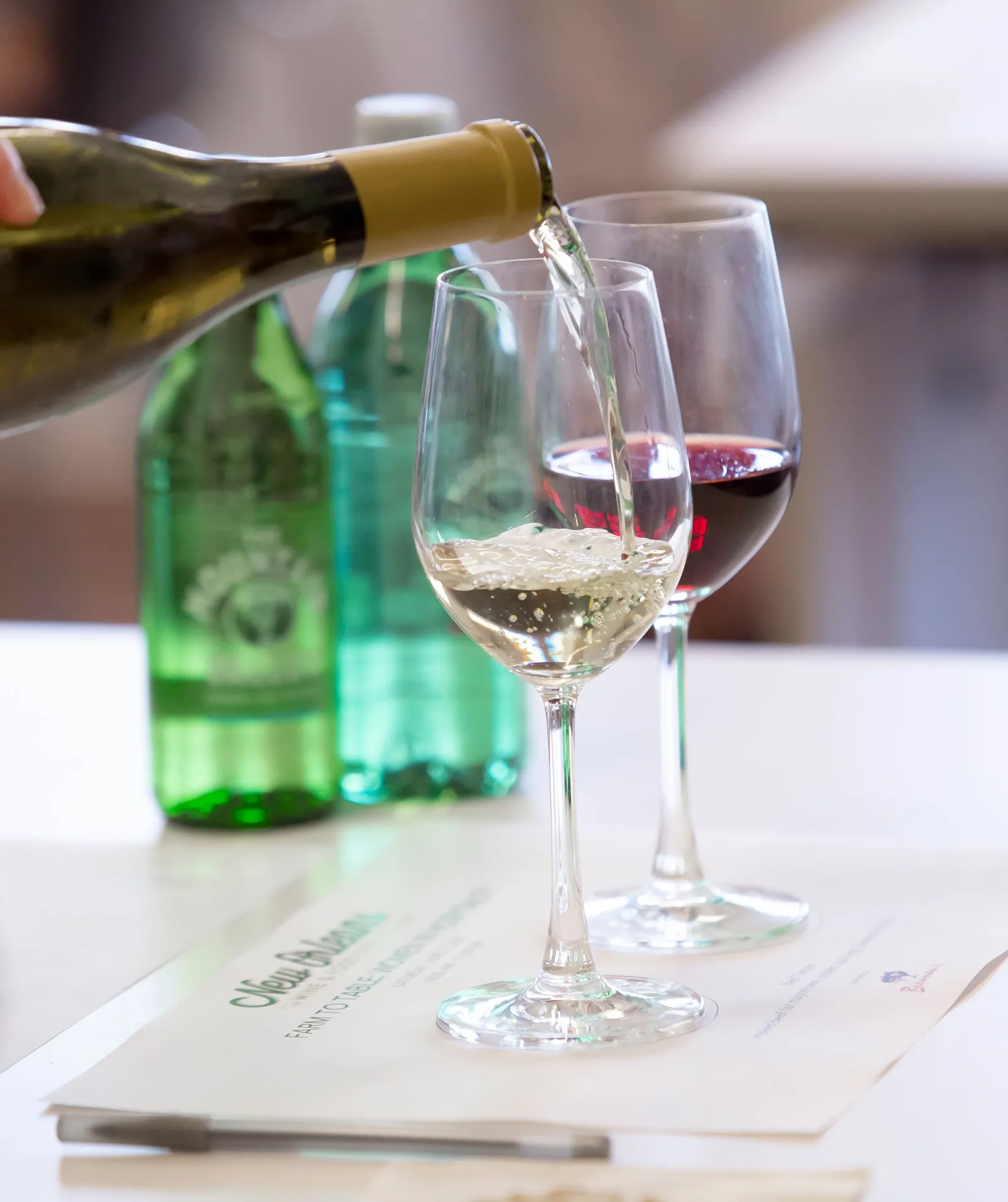 Friday, June 9, 2:30 - 4:30 pm, Picnic Provisions & Whiskey, 741 State Street
EXPERIENCE: Old-Fashioned Cocktail MasterClass with Picnic Provisions Pairings
Christa Cotton, CEO of El Guapo, will lead an Old-Fashioned Cocktail MasterClass. This hands-on demonstration will teach listeners how to prepare a Classic Old-Fashioned and a Smoked Sweet Potato Old-Fashioned, as well as specifics about whiskey, bitters, and syrups. Following the drinks will be a Family-Style Picnic including Picnic's Craveable Crawfish Boil Fried Chicken and other tempting delights, as well as special guests to provide insight into the inspiration for the items on the menu.
Friday, June 9, 3 - 5 pm, Alto at the Ace Hotel, 600 Carondelet Street
EXPERIENCE: Rooftop Oasis: Pool Party with Veuve Clicquot at Alto
Sip Veuve Clicquot and eat poolside light nibbles as a DJ spins your favorite tracks to get the party started at the Ace Hotel's Rooftop Pool.
Saturday, June 10, 10 - 11 am

LAB: Taste the Terroir: An AVA Exploration of La Crema Wines
With Craig McAllister, Head Winemaker at La Crema, and Mollie Battenhouse, Master of Wine and National Director of Wine Education at Jackson Family Wines, explore four distinct AVAs through the viewpoint of a single winery. Explore the Pacific Coast from Monterey to Willamette Valley, learning about the differences of Chardonnay and Pinot Noir from these unique regions.
Saturday, June 10, 11 am - 1:00 pm, The Southern Food & Beverage Museum (SoFAB), 1504 Oretha Castle Haley Boulevard
EXPERIENCE: Ethereal Afternoon: Cake Decorating with Edible Flowers
Headed by Bronwen Wyatt of Bayou Saint Cake
Join us at the Southern Food & Beverage Museum for Pastry Chef Bronwen Wyatt of Bayou Saint Cake. Participants will each get a seasonal 6" buttercream cake to decorate with a variety of locally grown edible flowers (wheat-free versions are available upon request). Bronwen is recognized for her quirky layer cakes decorated with edible flowers and is continually inspired by the Louisiana seasons, using local ingredients to create imaginative, modern treats. Wines will be matched by Dave Ready Jr., Winemaker at Murphy-Goode.
Saturday, June 10, 11:15 am - 12:15 pm
LAB: Let's Get Vertical: The Impact of Weather on Wine with Jackson Family Wines and Meteorologist Hank Allen
The weather never ceases, whether wind, rain, sleet, or snow! Join Mollie Battenhouse, Master of Wine and National Director of Wine Education at Jackson Family Wines, for a Vertical Tasting to examine how daily weather and yearly climatic fluctuations affect what you like to drink. Hank Allen, WGNO-TV 26's Local Chief Meteorologist and Founder of the Sports and Spirits Podcast will provide insight into weather trends in the growing regions, which may highlight the influence of each vintage in the vertical tasting.
Saturday, June 10, 11:30 am - 1:30 pm, Reginelli's Pizzeria, 930 Poydras Street
EXPERIENCE: Italian Fare with New Orleans Flair: Interactive Pizza Making Class & Wine Pairing at Reginelli's Pizzeria
Toss freshly formed dough, create your own pizza, then sit back and enjoy a trio of specialty appetizers while you wait for your masterpiece to emerge from the pizza oven. Reginelli's Pizzeria Private Label Reserve Wines will be paired with your dinner, which will be topped off with their legendary Bread Pudding Cup with Salted Caramel Drizzle. Mangia!
Saturday, June 10, 12:30 - 1:30 pm
LAB: Native Strangers: Old World Grapes as New World Expatriates with Master Sommelier Evan Goldstein
Investigate the grape diaspora as we examine how varietals appear in their originating nations and exporting regions. This event, guided by Master Sommelier Evan Goldstein, will allow participants to compare four classic grapes with examples from their native countries as well as those produced in other countries.
Saturday, June 10, 1:45 - 2:45 pm
LAB: Journey to Japan and Beyond: An Exploration of Sake's Past, Present, and Future
Although sake has been produced since 600 BC, Sake Samurai Monica Samuels believes that this dynamic beverage is "just getting started." Join Monica for a premium degustation of sakes ranging from ultra-luxury sake breweries that have been continually brewing since the 1500s to sake brewed in Paris by Japanese avant-garde brewers. To round up the experience, she'll combine the sakes with regional dishes. You'll never look at this category the same way again, and you might even start planning your bucket-list Japan trip before the session is finished!
For 31 years, the New Orleans Wine & Food Experience has showcased our community's culinary excellence alongside national and international wines at wine dinners in many of the city's finest restaurants, at VINOLA—a premium tasting event, at dozens of culinary labs and experiences, and ultimately at the Grand Tasting. NOWFE is a non-profit organization that donates its profits to charities that promote culinary education. It has raised more than $1.5 million for non-profit groups in the community. For more information on this experience, visit www.nowfe.com.