A Blend of All the Best Flavors, Spices, and Cuisine
Drawing spices, flavors, and culinary inspiration from around the world, it's no surprise that the Crescent City is home to some of the best cuisine and restaurants that you can come by. Sometimes, all it takes to get an incredible po'boy that hits the spot or hot, savory pho or whatever else you might be craving is an easy walk down your neighborhood street or a simple turn of a corner. Whether you've lived in New Orleans all your life or are just visiting for the weekend, here are a few black-owned restaurants you've got to try.
Must-Try Black-Owned Restaurants
Willie Mae's Scotch House
In the mood for some golden, crispy, juicy fried chicken? Starting as a bar, barber shop, beauty salon combo back in 1957, Willie Mae's began serving up hot food in the early 70s'. Since then, this neighborhood joint has become world-renowned for their Mississippi meets Louisiana style cuisine, with a special emphasis on their unbeatable fried chicken. Garnering the title of "America's Best Fried Chicken" by the Travel Channel and Food Network, this black-owned restaurant boasts a cozy atmosphere with tender home-cooked meals, hot and ready for your liking.
Neyow's Creole Café
Located on a corner in Mid-City New Orleans, Neyow's Creole Café specializes in classic creole and southern flavors. The iconic red and black sign with huge, ornate lettering is hard to miss, and the atmosphere of wooden tabletops bathed in soft yellow lighting is warm and inviting to say the least. Just minutes away from downtown and the French Quarter, this black-owned restaurant has a passion for authentic homecooked meals that won't break the bank.
Nola Vegan
Looking for a black-owned restaurant that also fits your animal-loving ways? Look no further than Nola Vegan. The boho-chic atmosphere paired with their dedication to healthy food and healthy living is enough reason to check out this hole-in-the-wall uptown restaurant. Not only do they serve crunchy, fresh vegetables and fruits, but the vegan in you doesn't have to miss out dishes like mac & cheese or chocolate chip cookies at Nola Vegan. Here, you can satisfy your appetite, and rest easy, knowing that no animals were harmed, and your body is still a temple.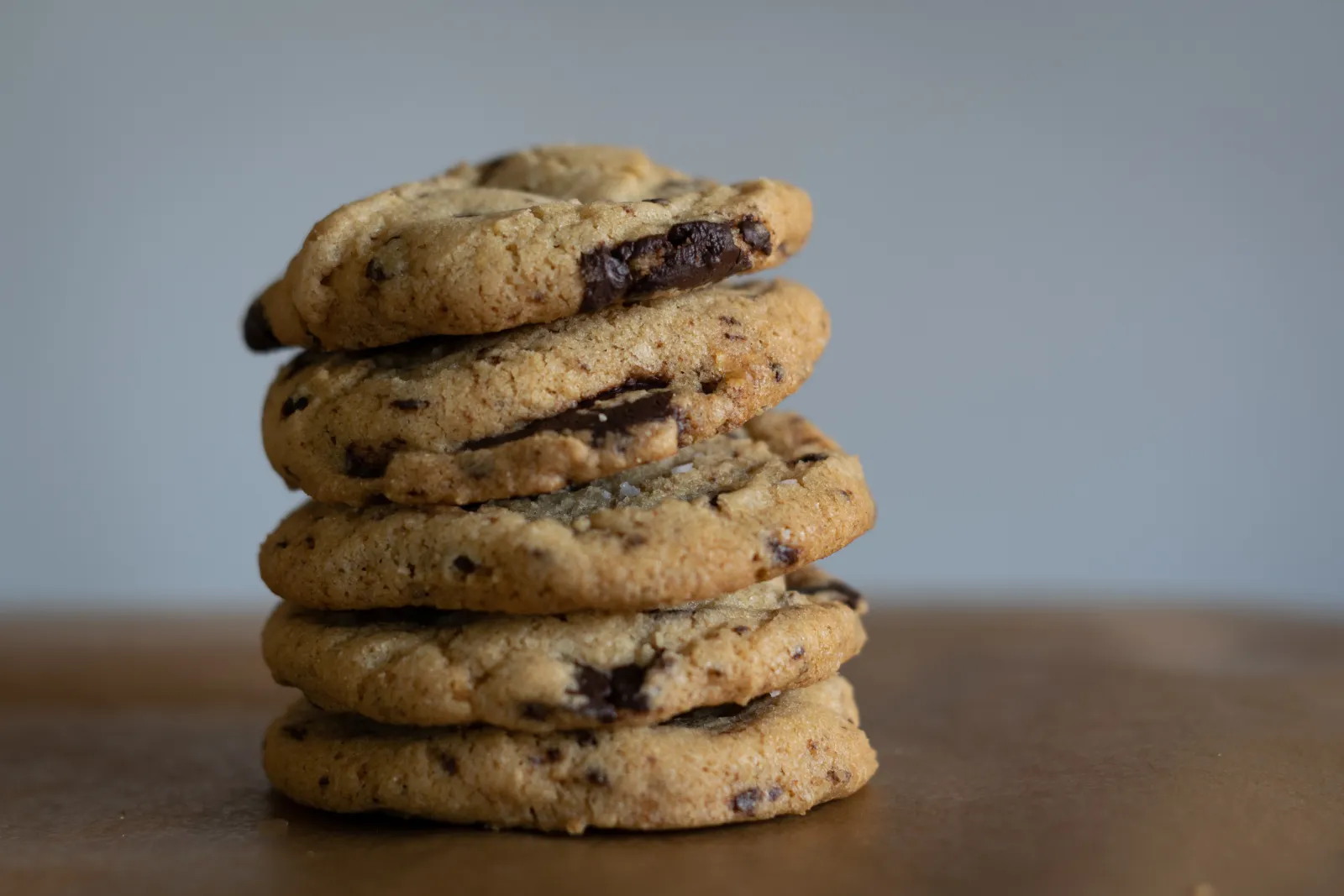 The Munch Factory
This adorable orange centric restaurant in Gentilly has a casual dining atmosphere, with a kitchen serving up funky, fresh takes on creole-inspired dishes. Situated just on the edge of Ponchartrain Park, this black-owned restaurant is proud to create authentic comfort food for New Orleans natives and tourists, alike. If you're looking for some good old creole cuisine, this is a great option to get your munch on.
Dooky Chase's Restaurant
Quite possibly one of the biggest names in the New Orleans' culinary scene, Dooky Chase's Restaurant has been open and operating since 1941. With a special emphasis on the family aspect that has made the restaurant what it is today, Dooky Chase's is an iconic spot that can't be missed. From red-painted walls in a cozy dining area, the authentic Creole-style cuisine has been famous enough to gather patrons like politicians, writers, musicians, and artists from far and wide, and rightfully so.
14 Parishes
If you're craving Jamaican flavors this summer, 14 Parishes is open and ready to serve you at any of their two locations. The executive chef, Charles Blake, was born and raised in Spanish Town, Jamaica, learning to cook when he was just a child, and with roots like that, it's no surprise that this family-owned restaurant chain serves up classic Jamaican dishes with spice and flavor on their side. Patrons can enjoy beef patties, jerk chicken, sweet plantains, and more in a rustic and relaxed atmosphere.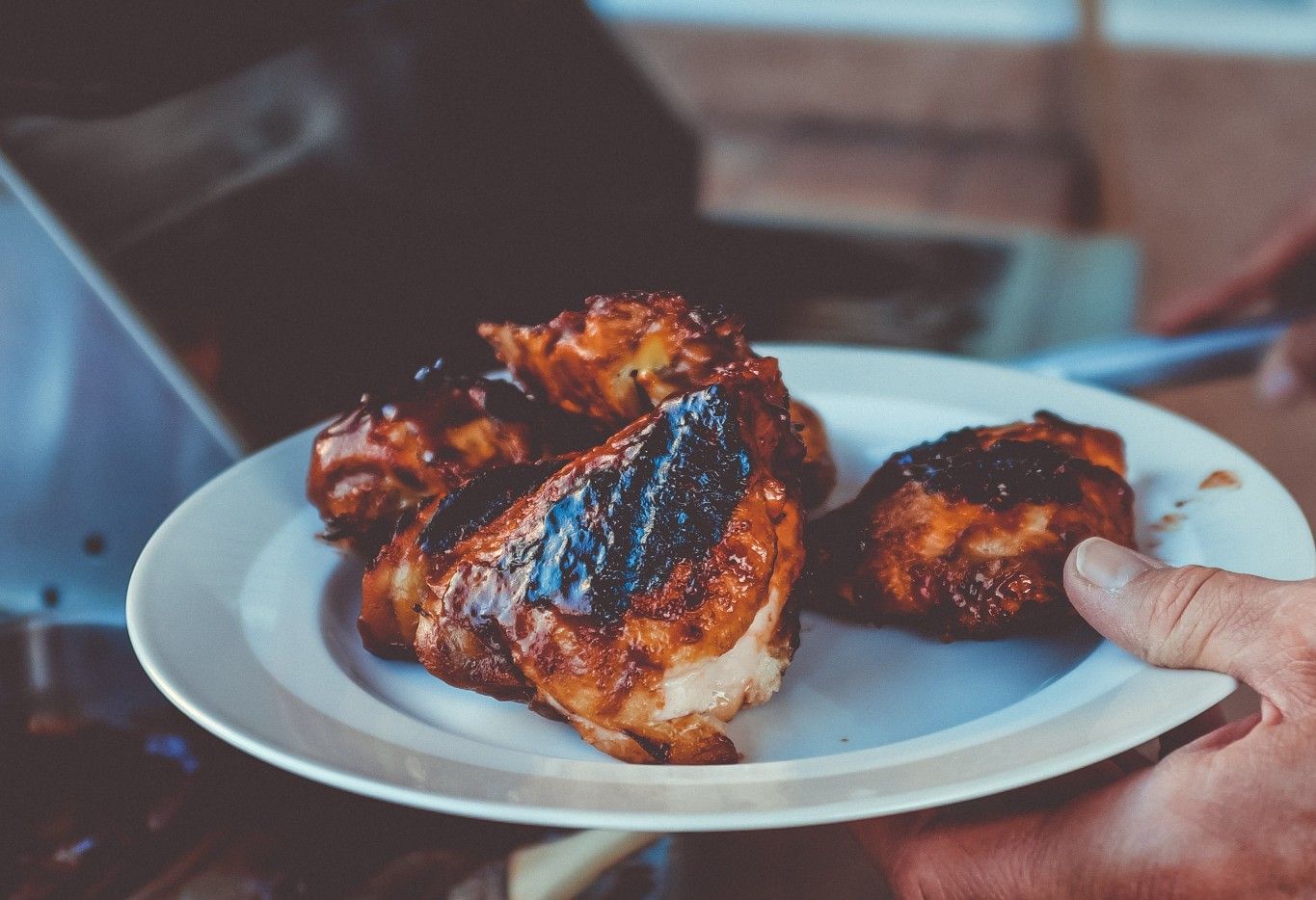 Li'l Dizzy's Café
What's cooking up at Li'l Dizzy's Café, you may ask? Well, whatever it is, it's definitely hot and straight from the pot. Known for their gumbo, fried chicken, and bread pudding, this evergreen-colored restaurant is proudly owned by a black family that is close-knit and passionate about what they do. Serving up hot Creole soul food, Li'l Dizzy's Café is an absolute New Orleans delight. Stop on in for great food, and even better vibes.
1500 Esplanade Ave., https://lildizzyscafe.net/, 504-766-8687
Bennachin
With walls covered in colorful art pieces and eclectic décor, Bennachin has a lot more to offer than just a fun, intimate atmosphere. The kitchen of Bennachin is cooking up authentic West African cuisine and is vegetarian friendly. Located in the French Quarter, it's surprisingly easy to get a taste of Africa, without even venturing out of the state of Louisiana. This restaurant is a must-try, welcoming all kinds of eaters, and ready with bright bursts of authentic African flavor.
1212 Royal St., http://www.bennachinrestaurant.com/, 504-522-1230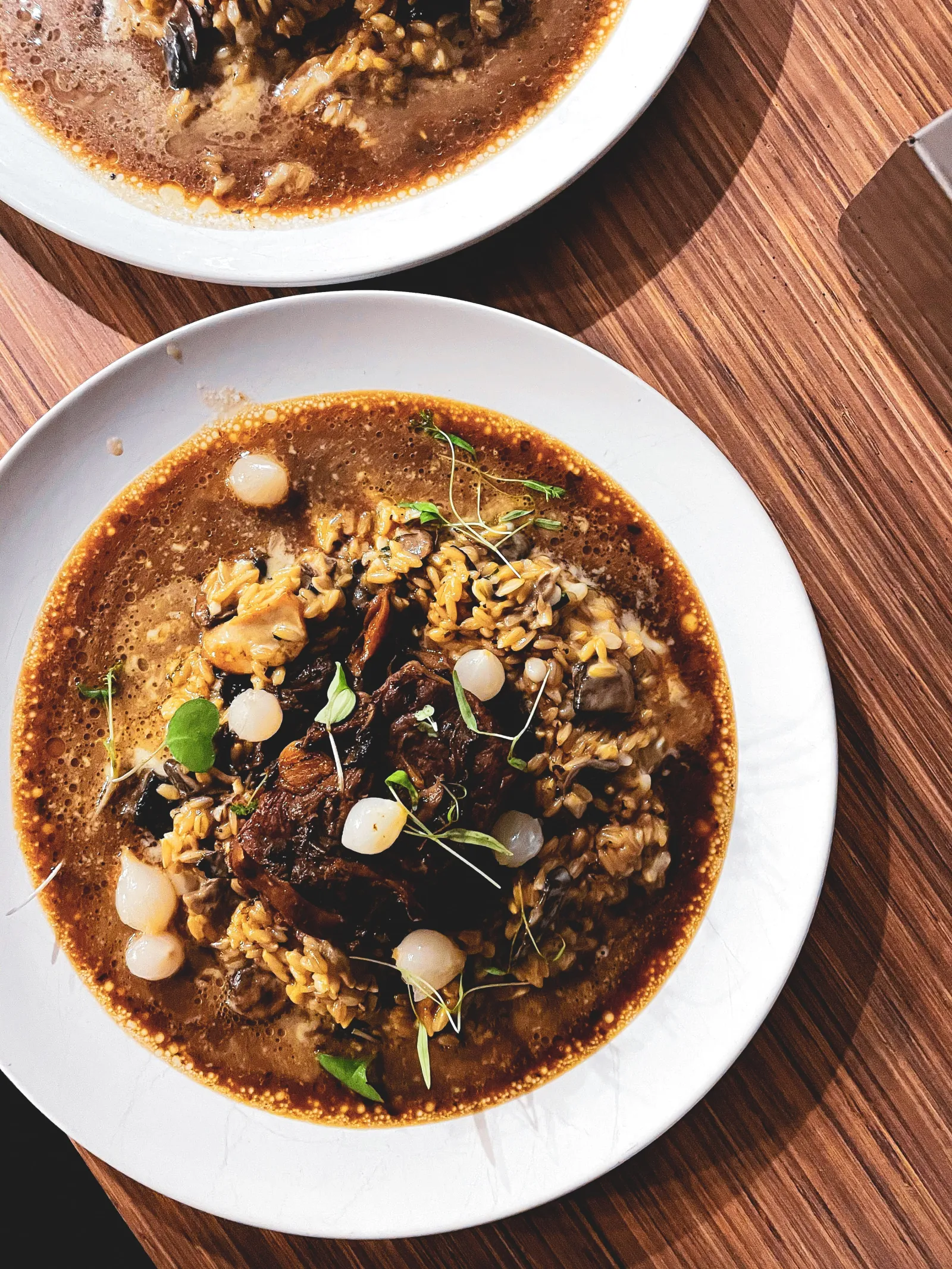 Morrow's
At the intersection of great food and dope vibes, the average New Orleanian might find Morrow's, a cosmopolitan style restaurant, founded by a loving mother and son duo. Here, you can get a taste of classic New Orleans dishes and authentic Korean cuisine intermingling in the best of ways. Situated in New Orleans' historic Fauborg Marigny neighborhood, this trendy, modern atmosphere was curated with a unique experience in mind. As they say, you won't want to miss out on Morrow's vibes or their incredible food.
2438 St. Claude Ave., https://morrowsnola.com/, 504-827-1519
Fritai
Nestled just outside of Louis Armstrong Park, black-owned Fritai aims to bring together the New Orleans community through delicious and authentic Haitian street food. The blue painted corner joint with orange shutters has rightfully gained praise from community members throughout New Orleans with their bright, fresh, and absolutely delicious cuisine, that's sure to wow. Chef and Co-owner Charly Pierre whips up some of the best and most unique food to be found in the Big Easy, channeling his own Haitian roots. Be sure to check out Fritai and get a taste of what you didn't know you were missing.
1535 Basin St., https://fritai.com/, 504-264-7899