Black Pride to Host Weekend Celebration - June 30 through July 3

Round Out Pride Month with Black Pride NOLA
After almost a full month of partying and a great New Orleans Pride parade, you may be thinking it's high time for a respite from the festivities. Perhaps, we've reached the hour to head inside, take off our rainbow-colored makeup, and recharge for New Orleans' next big celebration. As rejuvenating as that sounds, Black Pride of New Orleans and the LGBTQ community might just beg to differ. The Crescent City's LGBTQ celebration won't be over till the month of June bids adieu, and maybe, then, we can all have a rest. For now, though, Black Pride NOLA is seeking to round out this year's pride extravaganza in a true New Orleans' fashion. Starting June 30 and going nonstop till July 3, Black Pride NOLA will be hosting a weekend packed full of LGBTQ events, graciously asking us all to hold on to our party hats for just a little bit longer.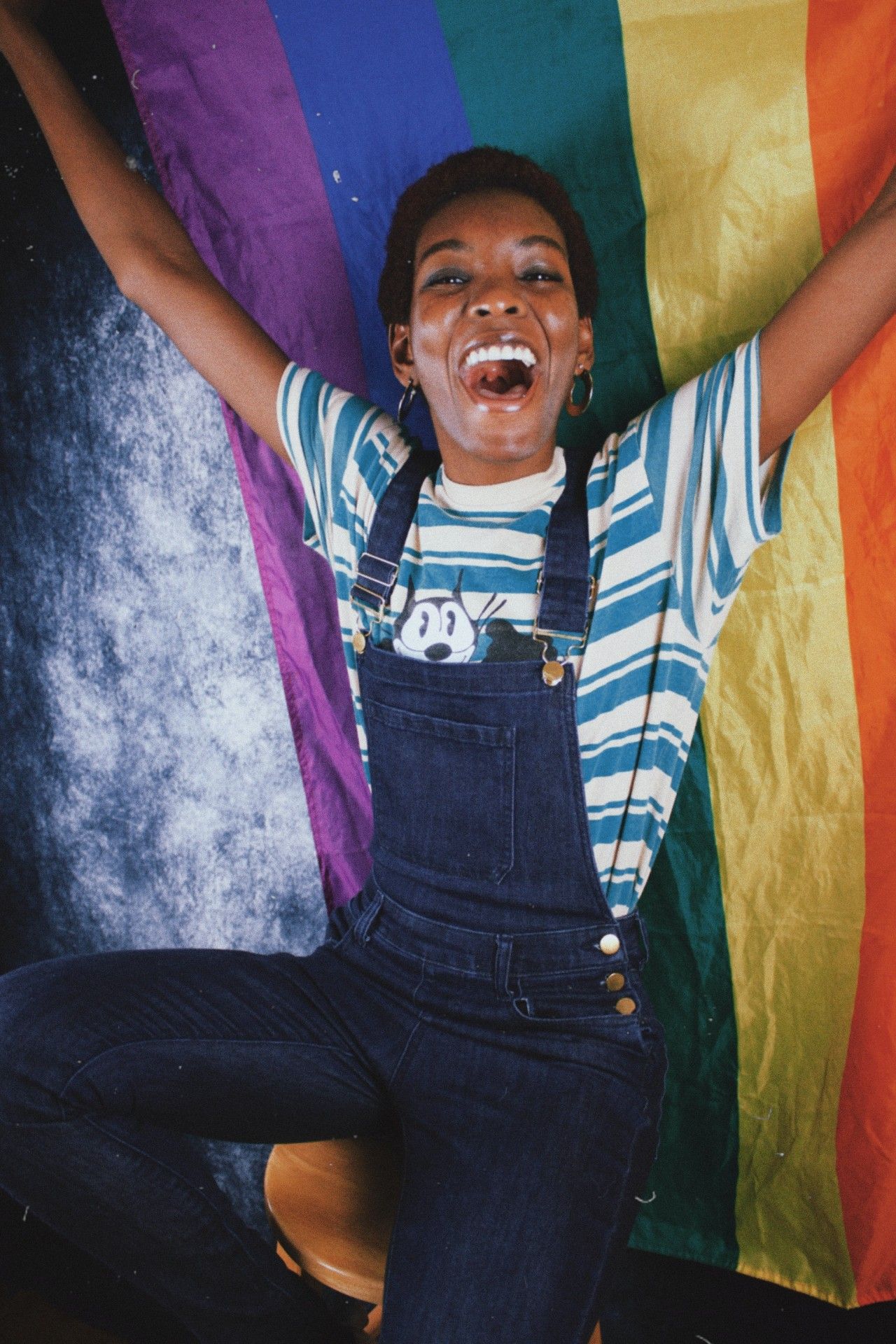 Black Pride Weekend Events
Black Pride Weekend will host a range of festivities starting on June 30, including seven main events and a few afterparties. All are invited and encouraged to sign up for Black Pride's activities, kicking off with their CareFree Black Girl Cookout on June 30. The festivities are promised to keep rolling after that, with a sultry Saints & Sinners party, a friendly community fest at Culture Park, their first annual Sneaker Ball & Award Show, the Nuances de rosè Day Party, the 90s' and 2000s' themed Freaknik Reloaded celebration, and lastly, the all-white attired pool party.
First up, on June 30, the CareFree Black Girl Cookout will start things strong at 3:00 PM with good vibes, games, and black women DJs, performers, and a hostess. The CareFree Black Girl Cookout is all about black women empowerment through this celebration of entrepreneurship and the arts. At 9:00 PM, the cookout will be converted to a Mini Ball going till midnight, that you can't miss. You can learn more and reserve your tickets for the CareFree Black Girl Cookout here! After the Cookout and Mini Ball, Black Pride will be getting a little spicy with their Saints & Sinners Party. Attendees are encouraged to show off their best leather and latex attire, with the party heating up from 10:00 PM till 3:00 AM. The party will of course have yummy cocktails and some delicious hors d'oeuvres, making it the perfect way to end the first night of this pride extravaganza. Saints & Sinners tickets can be found here.
Next up, July 1's Black Pride events are bound to be the stars of the show, with a free Community Fest at Culture Park and the first ever Black & Excellence Sneaker Ball & Award Show. The LGBT Community Fest will showcase beautiful art, wonderful music and performers, free HIV and STI testing sites, and loads of vendors to sample merchandise and food from. The event is free to the public and joining in the fun early is absolutely encouraged. After Black Pride's Community Fest, the Sneaker Ball will be a fun chance to match your most formal attire with your favorite sneakers. Black Pride will be featuring a paparazzi-filled red carpet experience, live performances, and a fun award ceremony recognizing community members that you can vote for! The Sneaker Ball & Award Show will go from 9:00 PM until 2:00 AM, and all are invited. Purchase tickets here.

July 2 will be keeping Black Pride's party rolling with the Nuances de rosè Day Party hosted in combination with Pink Fest. The attire for the event is your best white or pink outfit, and the open spaced venue will have good food, good music, and good vibes. All are invited to purchase a ticket, and the event will end at 6:00 PM. Once you're done with the pink themed party, Black Pride is inviting you to a blast from the past at Freaknik Reloaded. This 90s' and 2000s' themed extravaganza is promised to be the biggest party of the weekend, happening at Oz on Bourbon Street. Special guests will be in attendance and everyone 21+ is invited to join us on the balcony.
To end the weekend with a bang, Black Pride will be hosting an All-White Pool & Day Party. After working through all our best colorful outfits for pride month, you might be looking for a bit of a refresher. This Sunday Funday event will feature signature jams by DJ 89RAY at the poolside, and all white attire is encouraged. This is a great way to chill out after the long celebratory month, and Black Pride NOLA would love for you to come. Tickets can be purchased here.
Make sure to check out Black Pride Weekend and all their festivities because pride month isn't done just yet. Black Pride NOLA is ending with a bang, and you're more than welcome to join in all the fun.