National Burger Day falls on August 24. Whether you love a veggie burger, turkey burger, or you're splurging on a wagyu burger, that day is the day to treat yourself. To celebrate the day right, grab a few friends and enjoy some juicy burgers at one of the ten places below!
There are lots of places in New Orleans to enjoy a burger today. These NOLA spots have bars, patios, live music and so much more so check them out!
Best Burger Places in NOLA
1. Lakeview Harbor
8550 Pontchartrain Blvd., lakeviewharbor.us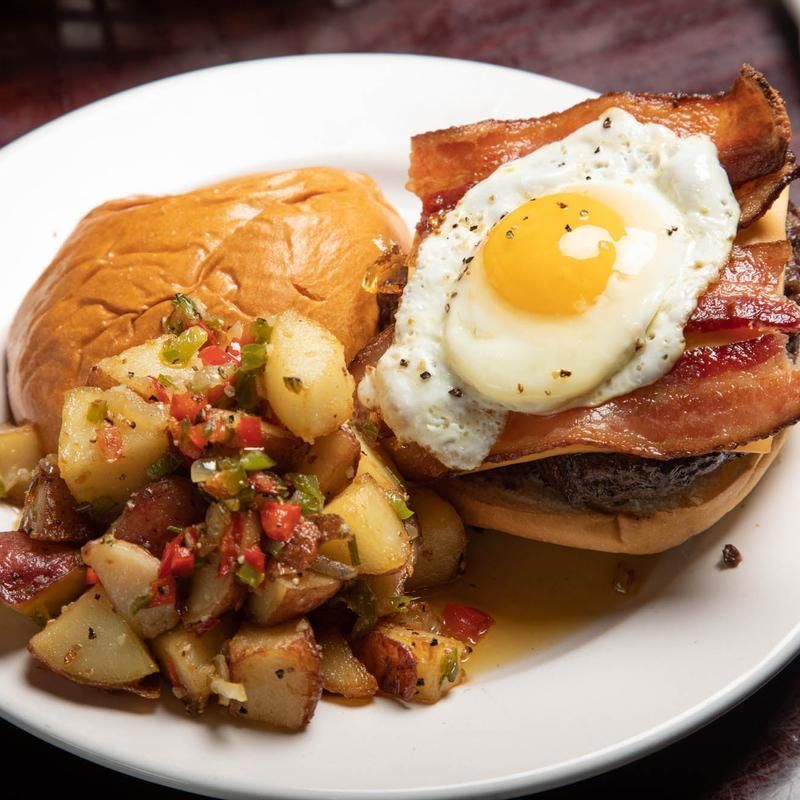 Home of Lakeview's Original Burger, Lakeview Harbor offers a delicious burger that is always cooked to perfection. The restaurant has a regular burger that can be cooked to your liking, a spicy burger topped with house-made hot sauce, and a turkey burger for a red-meat alternative.
All burgers are dressed and served with a baked potato on the side. On the potato, you can add a variety of toppings that include bacon bits, chives, sour cream, and sauteed mushrooms. You can also substitute the baked potato with a ceasar salad, potato salad, or potato soup for no extra charge. The restaurant also offers even more side options such as fries, tater tots, and seafood gumbo. 8550 Pontchartrain Blvd., 504-486-4887, lakeviewharbor.us.
2. Bud's Broiler
Multiple Locations, budsbroiler.com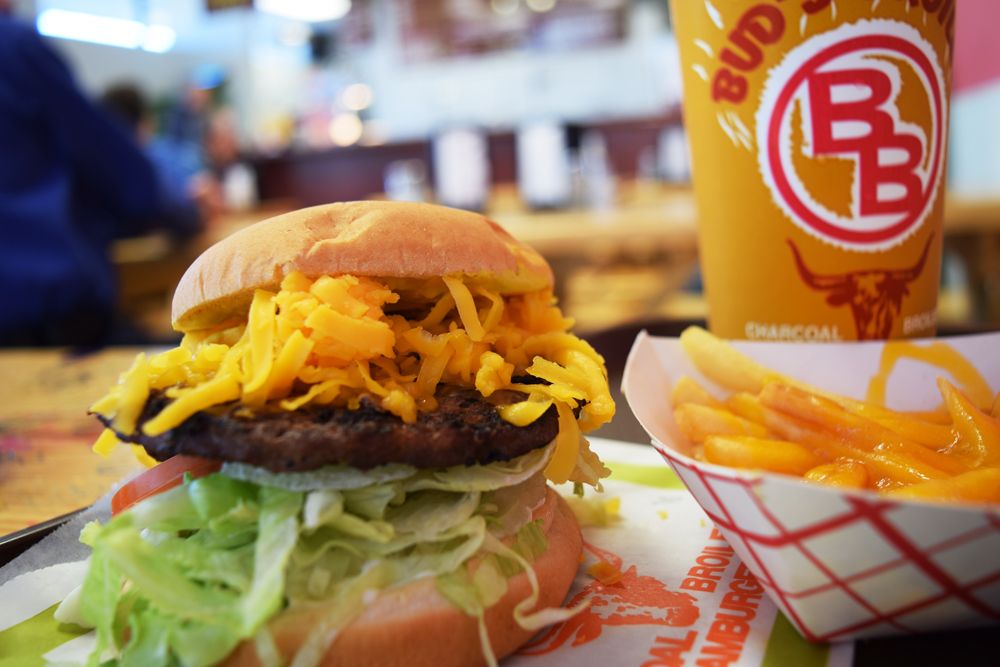 Known for its Charcoal Broiled Hamburger, Bud's Broiler is a great place to grab a quick bite to eat. All burgers are made to order, and their award-winning sauce adds some extra flavor that appeals to many customers.
Bud's Broiler is a staple for many New Orleanians, being that it has been in the area since 1952. With their Mid-City Location opening soon, celebrating National Burger Day has never been easier if you're in the City Park area. Additionally, they have several locations around including spots in Kenner, River Ridge, Covington, and Harvey.

3. Cafe 615
615 Kepler St., Gretna, 504-365-1225, cafe615.com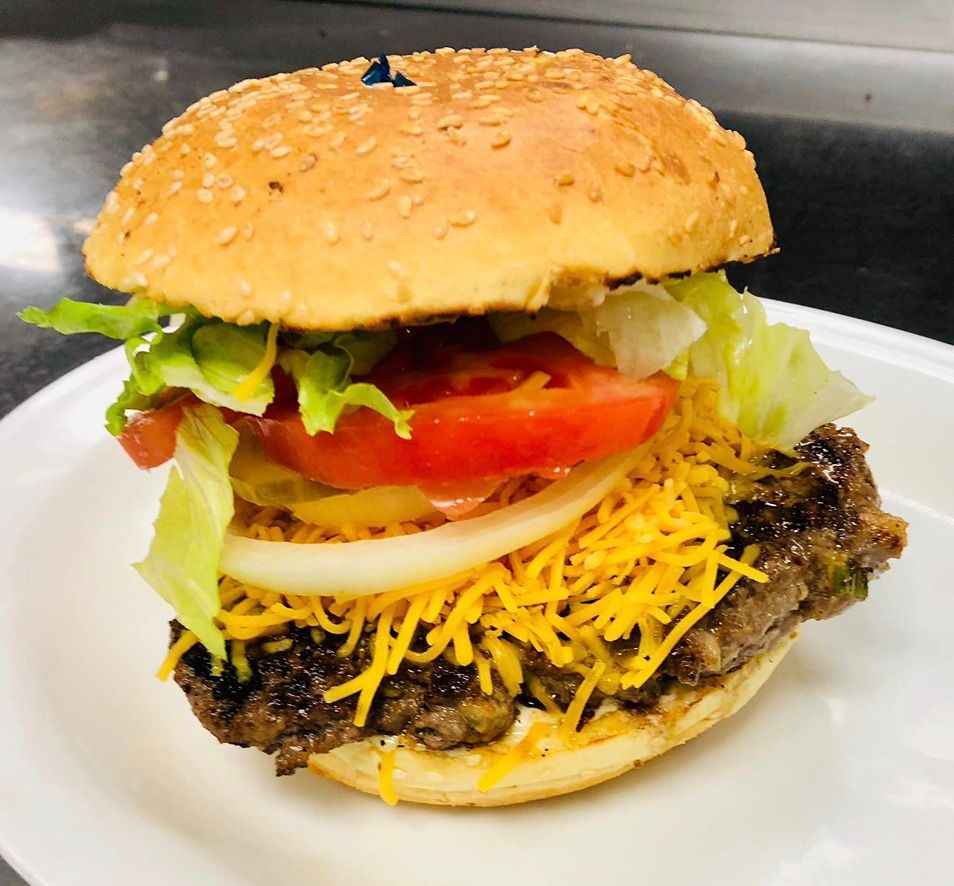 Also referred to as Da Wabbit, Cafe 615 is known for its large portions and Creole cooking. With its iconic Bugs-Bunny-themed sign, you can't miss the restaurant if you are driving around downtown Gretna. The restaurant and its patrons love the Bugs Bunny sign, and there are even several bunny-themed cocktails that can be ordered.
The Da Wabbit Burger is a staple menu item. The burger is pan-fried with herbs and seasonings and served on a bun with crispy French fries.
4. Please U Restaurant
1751 St Charles Ave., 504-525-9131, pleaseunola.com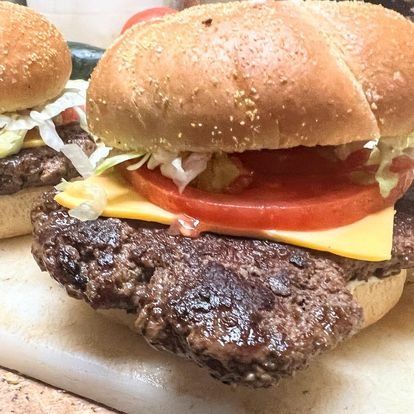 For more than 70 years, Please U Restaurant has pleased its customers with great food and exceptional service. With its deal of serving breakfast all day, many people take advantage of the hamburger that is served with two eggs. The restaurant also offers a Hamburger & Egg po-boy that appeals to many as a twist on a regular hamburger po-boy.
If eggs are not your favorite, Please U also offers a juicy hamburger, a regular cheeseburger, and a hot sausage hamburger. For celebrating National Burger Day, Please U's prices cannot be beat as all of its burger items are under $10.

5. Meals From The Heart Cafe
1100 N Peters St. #13, 504-525-1953, https://www.mealsfromtheheartcafe.net/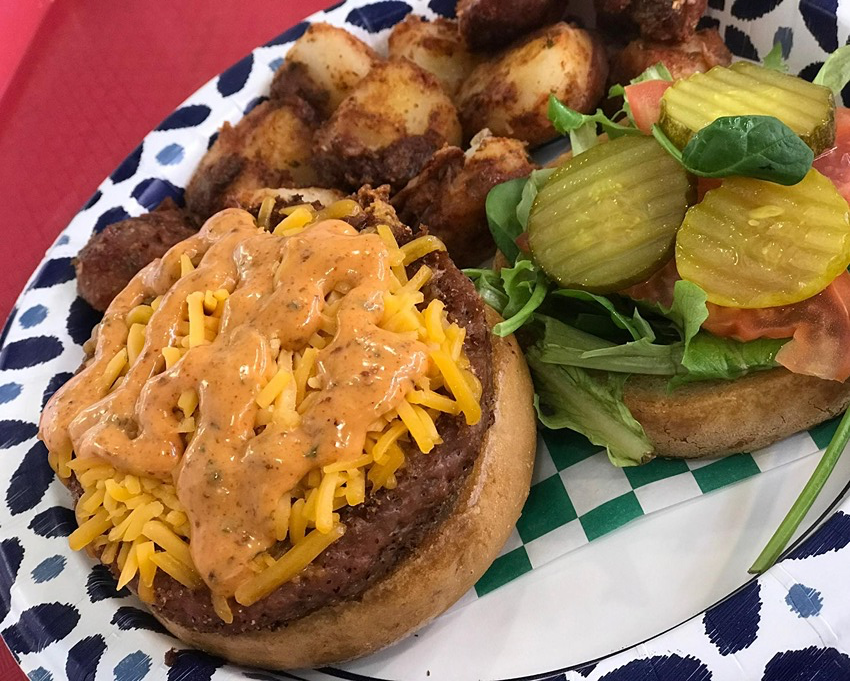 Craving to celebrate National Burger Day but are vegan or vegetarian? Meals From The Heart Café is the place for you. This vibrant spot located in the Historic French Market serves up vegetarian and vegan burgers with gluten-free options. Feast on a Beyond Burger or Impossible Burger on a whole wheat or gluten-free bun, served with a side of grilled potatoes or salad. These non-beef burgers are so juicy and seasoned to perfection that you'll think it's the real thing.
Meals From The Heart Café also serves vegan New Orleans classics, so it's the perfect spot for healthy twists on local favorites year-round.
6. Luke
333 St. Charles Ave., 504-378-2840, lukeneworleans.com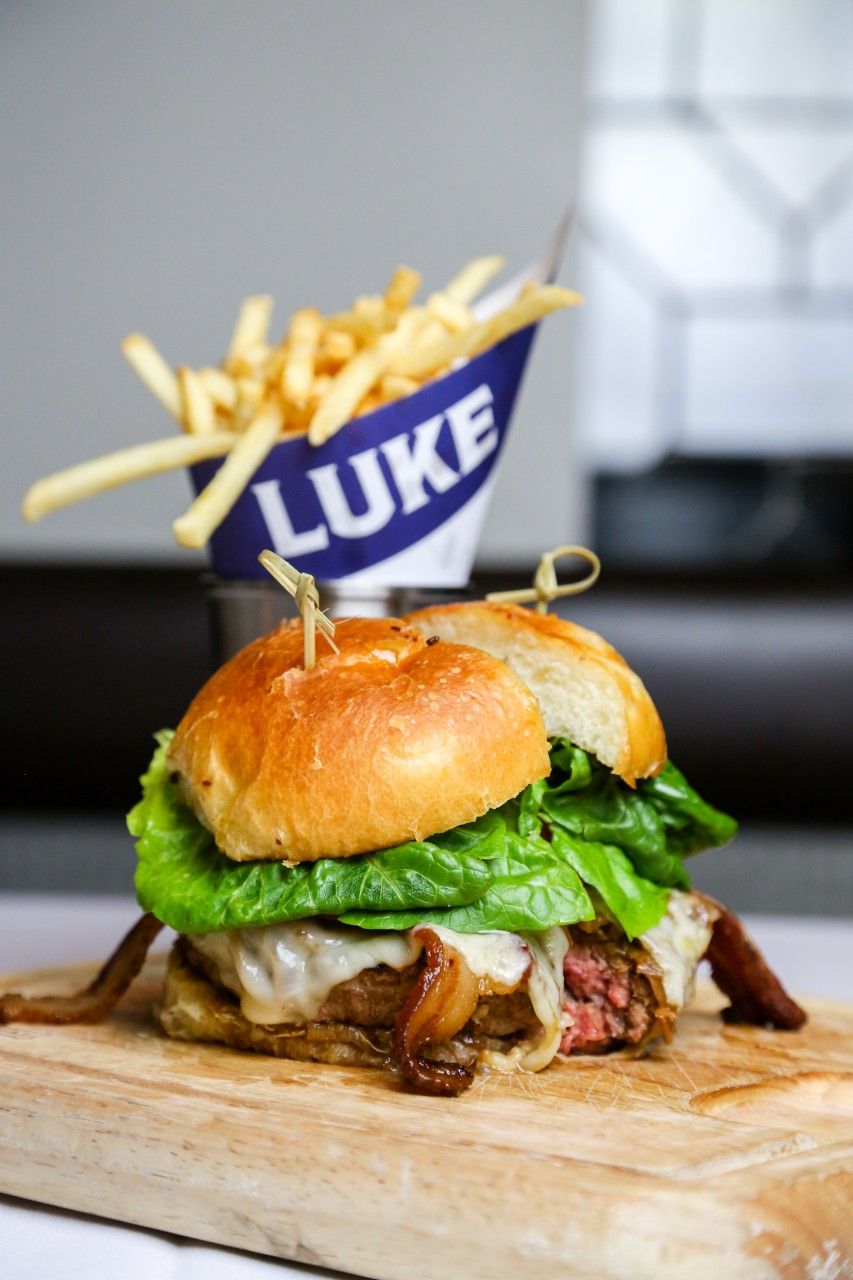 Located in the Central Business District, Luke is known for its raw bar with fresh seafood from the Gulf of Mexico. However, the restaurant's seafood isn't the only thing that people love to order—the famous Luke Burger is stacked with some delicious flavors and served with French fries. The burger is topped with Allan Benton's bacon, caramelized onions, tomatoes, and Swiss cheese. This combination of flavors is perfect to enjoy on National Hamburger Day.

7. Boulevard American Bistro
Multiple Locations, https://boulevardbistro.com/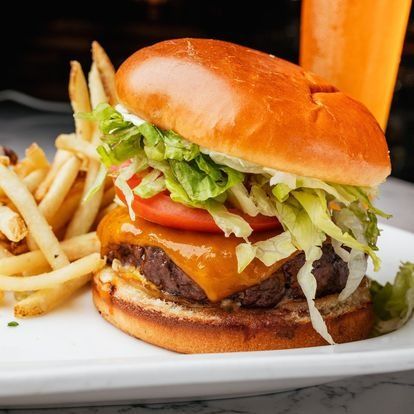 This is a place that knows how to honestly do it all! From the fantastic burgers to the thick ribs, Boulevard American Bistro is one restaurant that will have everyone leaving with a smile. The establishment offers four different locations; French Quarter, Metairie, Covington, and Elmwood. Some locations have different deals during seasons such as the COOLinary and Tammany Taste of Summer at the Covington location.
Not in the mood for ground beef but still want to celebrate National Burger Day? Try Boulevard's equally delicious veggie or salmon burgers. National Burger Day will definitely be tasty no matter what you get on the menu.
8. Gattuso's

435 Huey P Long Avenue, (504) 368-1114, https://www.gattusos.net/contact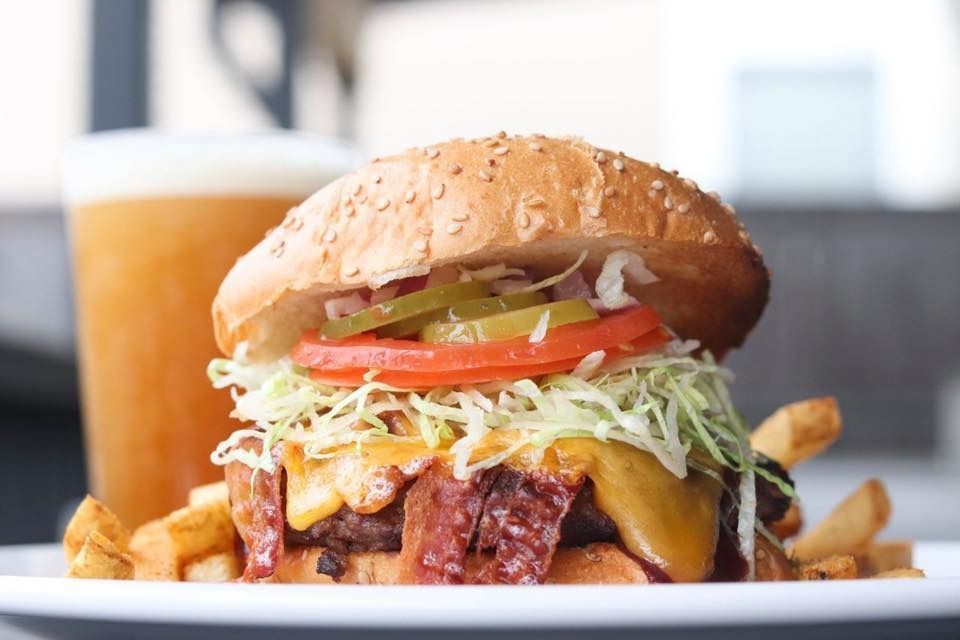 The neighborhood-friendly restaurant has of course made this list seeing as their turkey and beef burgers are one of the juiciest things on their menu. Gattuso's has fan favorites in almost all of their categories. From poboys to filet mignon and wraps to clubs, they may just be able to satisfy you with more than a burger.
Customer service is top tier with prices to match a reasonable budget. The scenery is perfect for a family lunch or dinner, so do not miss out on the hype come National Burger Day.
9. Buffa's
1001 Esplanade Ave., (504) 949-0038, https://www.buffasbar.com/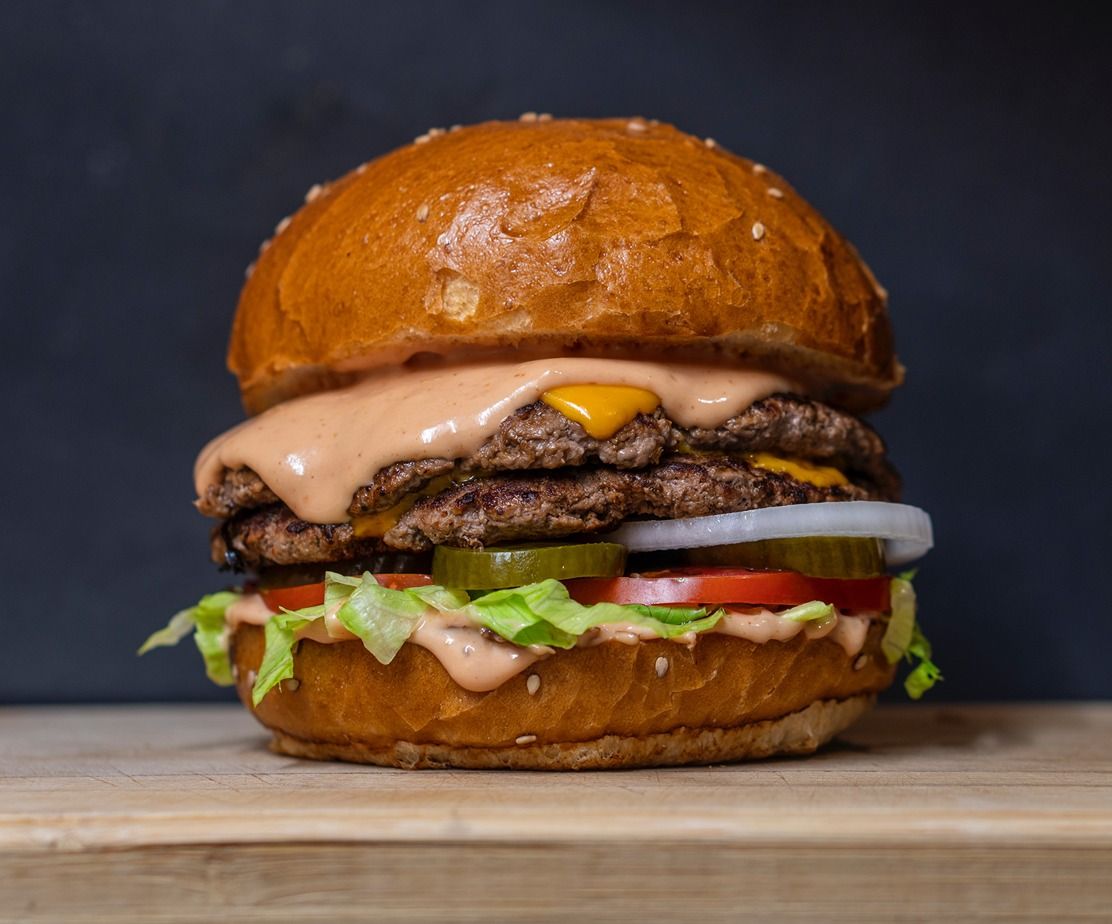 If you are looking for the most diverse and creative landmine of veggie and beef burgers, you have officially found it in Buffa's! Established in 1939, Buffa's quickly rose to stardom as the NOLA community welcomed its delicious menu with open arms. On the burger section, they lay out a wide set of choices using different sauces like their housemade bbq and chuck sauce and adding two types of cheese on multiple different burgers.
Their Sith Lord burger has been doused in ghost pepper powder to make even the strongest men fall victim. So stop by and choose your fighter. They are served any way you like, and satisfaction is guaranteed.
10. The Marsh Room
4740 Rye Street, (504) 571-5733, https://marshroomrocks.com/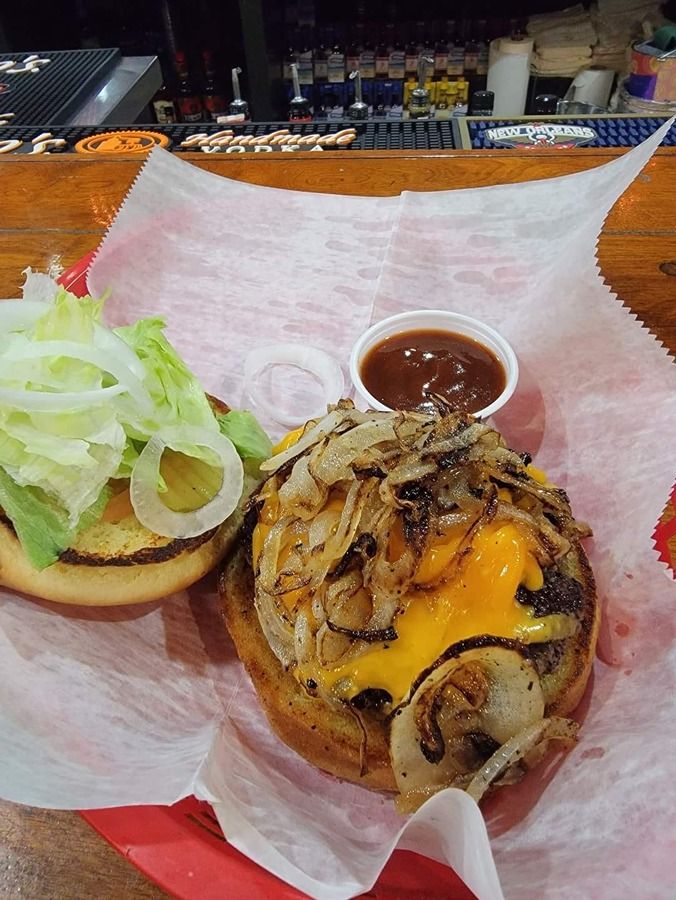 Metairie's newest live patio and bar has got the city fired up and ready to eat on National Hamburger Day. They offer live music that is sure to get you grooving right out of your seat with a burger in hand as well as a full bar to get the party going. Their menu has the infamous House Marsh burger, an 8 oz. burger topped with marsh sauce and pepper jack cheese. It has been pronounced a house special by customers and employees alike, but there is only one way to find out for yourself.
Stop by on National Burger Day for any of their burgers and stay for the live music that offers different kinds of tunes on a regular basis at the restaurant.


Top New Orleans' Burger Spots
This is a holiday many will call silly but National Burger Day is another testament to how food can change and contribute to Creole culture from all over. New Orleans is the perfect example of what beauty can come from changing and trying different foods which is why this list has a range of places that sometimes keep it simple with their burgers and other times want to spark a new way to serve up the well-loved ground meat patty. These restaurants also offer alcoholic drinks from cocktails to beers that can match your hefty burger and help fill your appetite.
So if you're in the area on National Burger Day stop by these places and let us know what you think!