Having a too-hot day in Louisiana? So are we. What better way to beat the heat and humidity than in the city that is considered the birthplace of cocktails? Whether it be NOLA classics like Sazeracs or Hurricanes or the multitude of frozen drinks around, New Orleanians know where to go for happy hour to stay cool and refreshed.
Best New Orleans Happy Hours
Here's our list of the 10 best places to spend happy hour in New Orleans, where you can beat the heat with some spectacular deals.
1. A Tavola
3413 Veterans Memorial Blvd., Metairie, LA
(504) 577-2235, atavo.la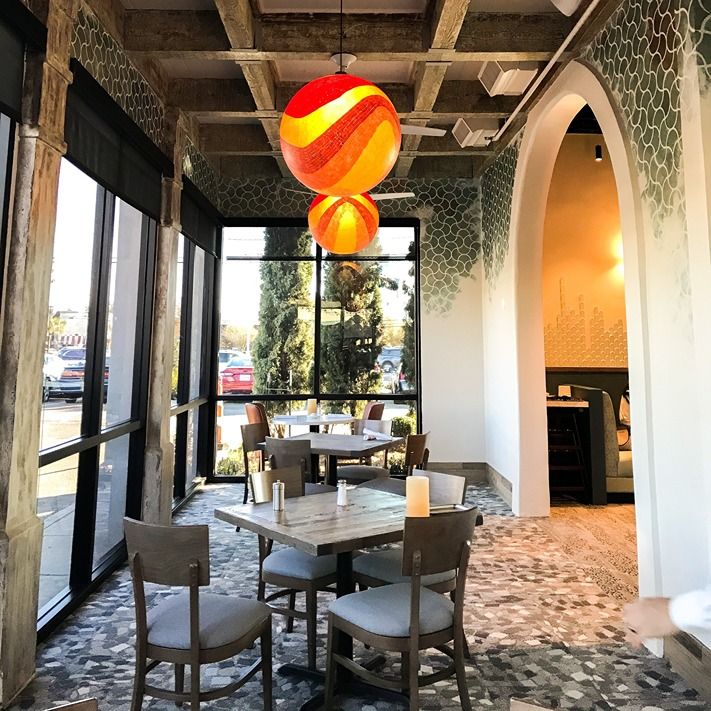 Metairie's A Tavola restaurant is a smash hit at any time of day, but their happy hour specials are truly something to write home about.
With deals lasting from 2 p.m. to 6 p.m. every day of the week, you may never need to go anywhere else to enjoy an affordable afternoon of delicious drinks and tasty Italian treats. $6 cocktails will keep you coming back, and half price pizzas will keep filling you up at this charming locale just outside the city.
2. Pizza Domenica
Multiple Locations, pizzadomenica.com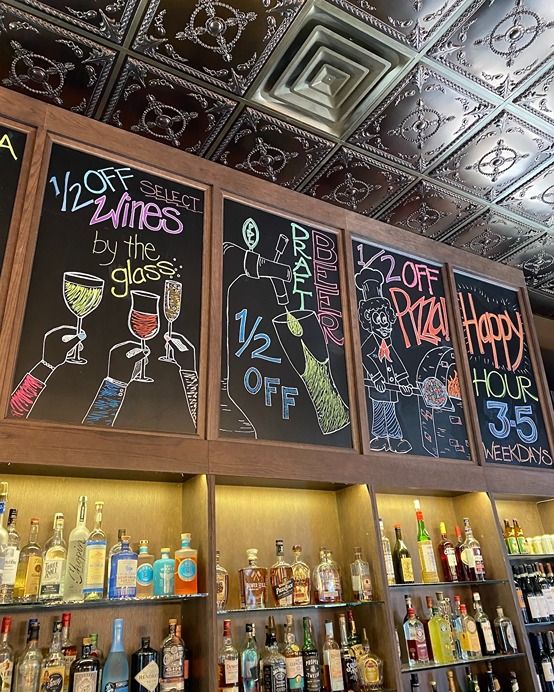 If you already like Pizza Domenica, you'll love it during happy hour.
With multiple locations all across the city, this NOLA staple knows its way around a good deal. Stop by one of their spots in Uptown, Lakeview, or Mid-City, Monday-Friday at 3 p.m. to 5 p.m. to enjoy pizza, beer, and wine—all at 50% off.
Because nothing says "happy" quite like a full belly at an affordable price.
3. Tito's Ceviche
Multiple Locations, titoscevichepisco.com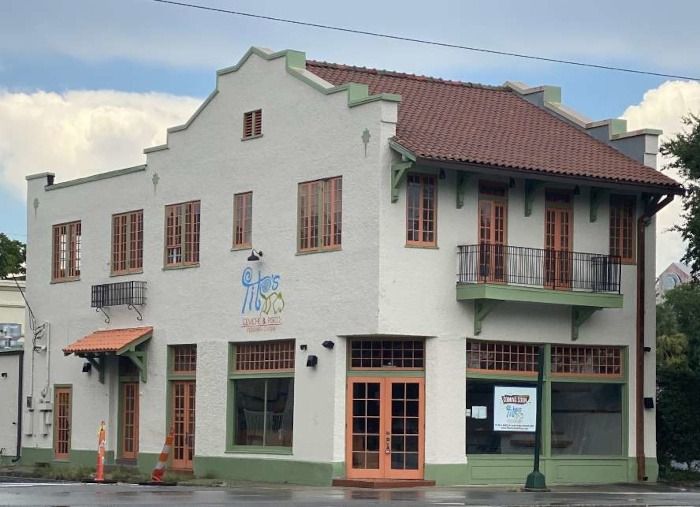 Tito's Ceviche & Pisco, located on Magazine Street and St. Charles Avenue, brings the unique cuisine of Peru to the Big Easy. Through the large options of Southern cuisine in New Orleans, excite your palate with the flavors of Peru. Try a selection of ceviche dishes with delicious seafood such as Gulf shrimp and Gulf fish.
Favorites on its traditional menu include the Chaufa de Mariscos, which features mixed seafood and Cantonese fried rice. All of the food and carefully crafted drinks are made to perfection with their high quality ingredients. With its romantic atmosphere and amicable service, Tito's makes an ideal date night spot.
4. Bombay Club
830 Conti St., (504) 577-2237, bombayclubneworleans.com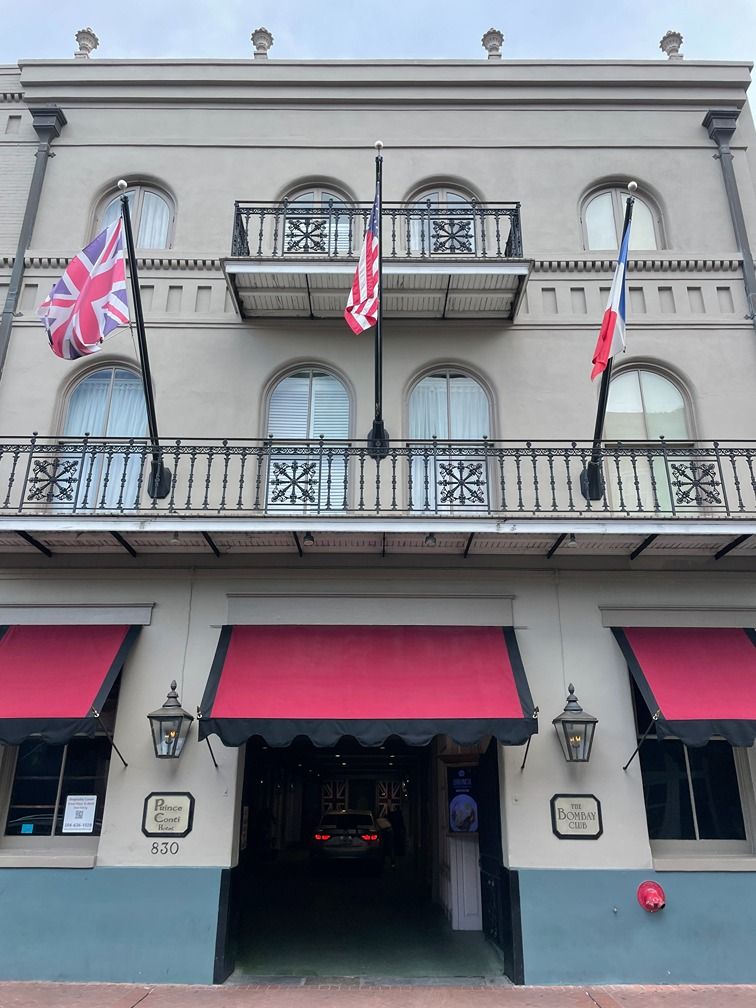 Did someone say Bombay? This French Quarter classic should be frequented at any hour, but it's at its best from 4 p.m. to 7 p.m. on Tuesdays through Sundays, when happy hour deals are in full swing.
Grab a glass of wine for just $6, or sip on a signature cocktail for $7. But whatever you do, don't miss out on the loaded cheese fries or the gorgeous courtyard seating. These specials are sure to help you start out on the right foot for a night downtown, and all without breaking the budget. You definitely want to be there.
5. Cure
4905 Freret St., (504) 302-2357, curenola.com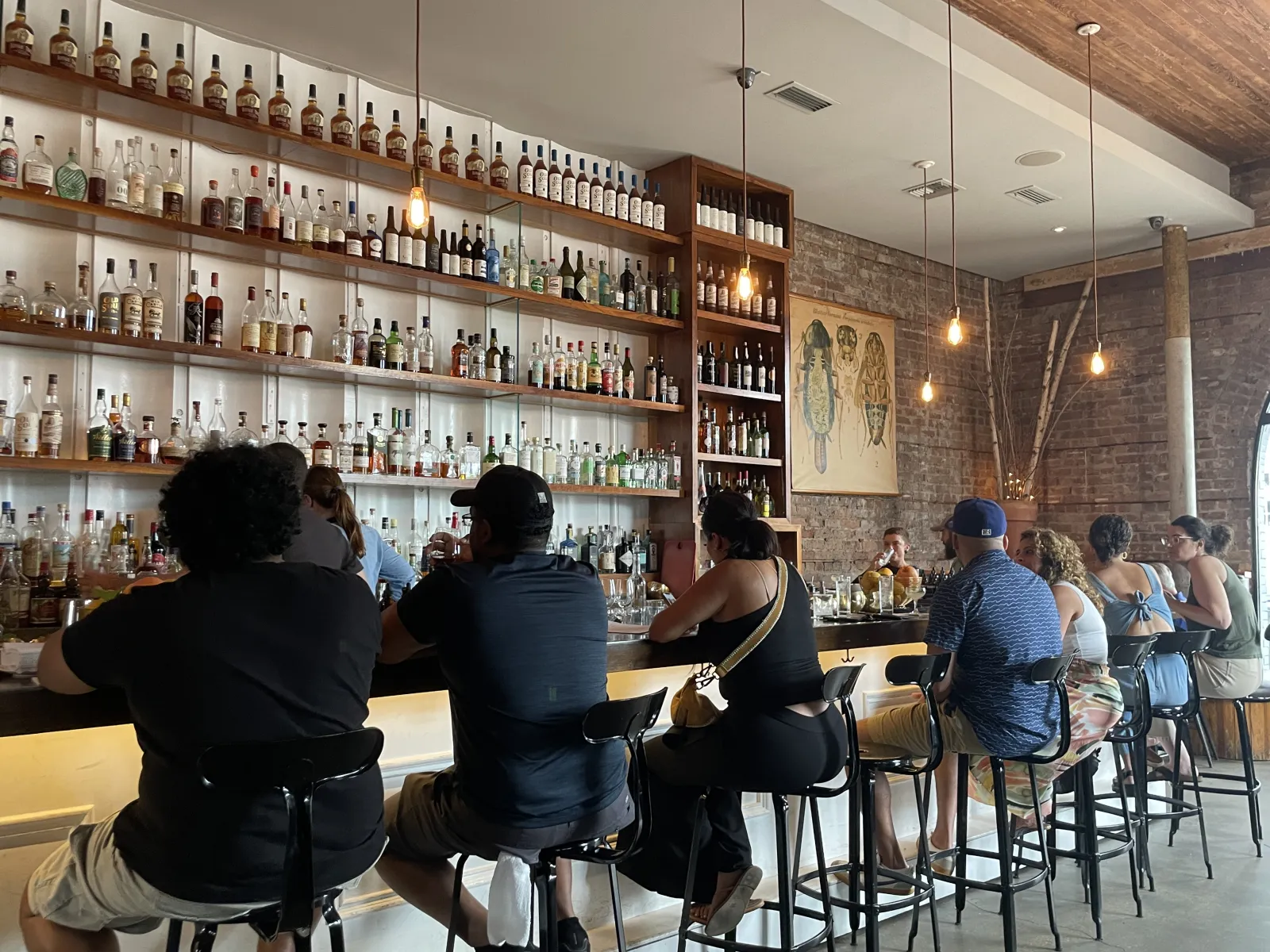 Nothing cures the summer heat quite like happy hour. Located on Freret Street in Uptown, Cure has just the solution for you from 4 p.m. to 6 p.m., everyday of the week.
This intimate and cozy spot, which offers both indoor and outdoor seating, boasts $7 craft cocktails, wines, and beer & a shot for those who stop by when the timing is right. Small bites and seasonal cocktails are also available for those who want to enjoy some treats off the happy hour menu.
They may cost a little more, but you'll never complain; there isn't a bad item on the menu.


6. Luke
333 St. Charles Ave., (504) 378-2840, lukeneworleans.com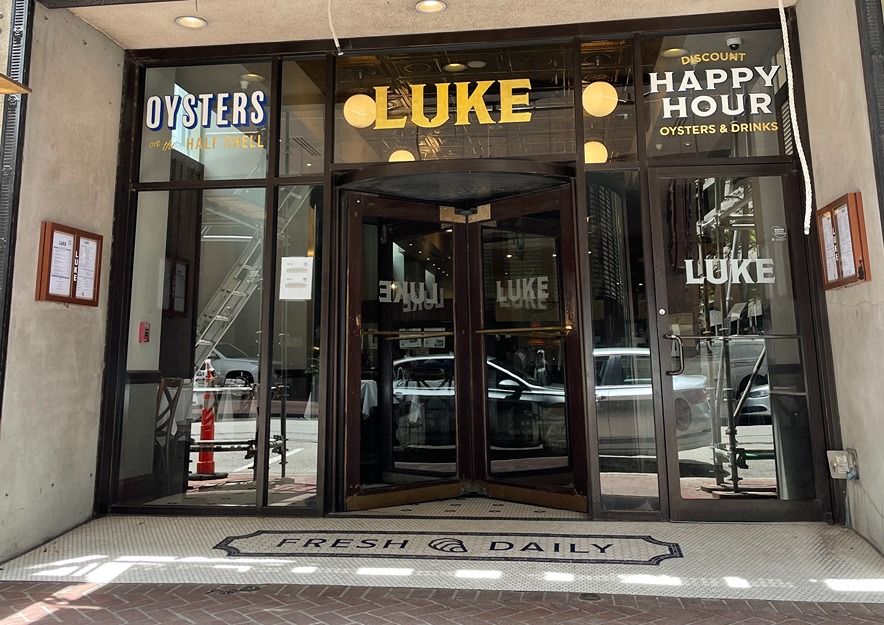 This stunning St. Charles spot hosts one of the best happy hours the city has to offer— especially for fans of sea fare.
Every day from 3 p.m. to 6 p.m., Luke serves up $1 raw bar oysters, a half-dozen fried oysters for just $8, and a dozen of their favorite fried oysters for just $15. If that wasn't already enough, cocktails, wine, and beer all go to half-price when it's happy hour. It doesn't get much better— or cheaper— than that.
7. Hermes Bar
713 St. Louis St., (504) 581-4422, antoines.com/hermes-bar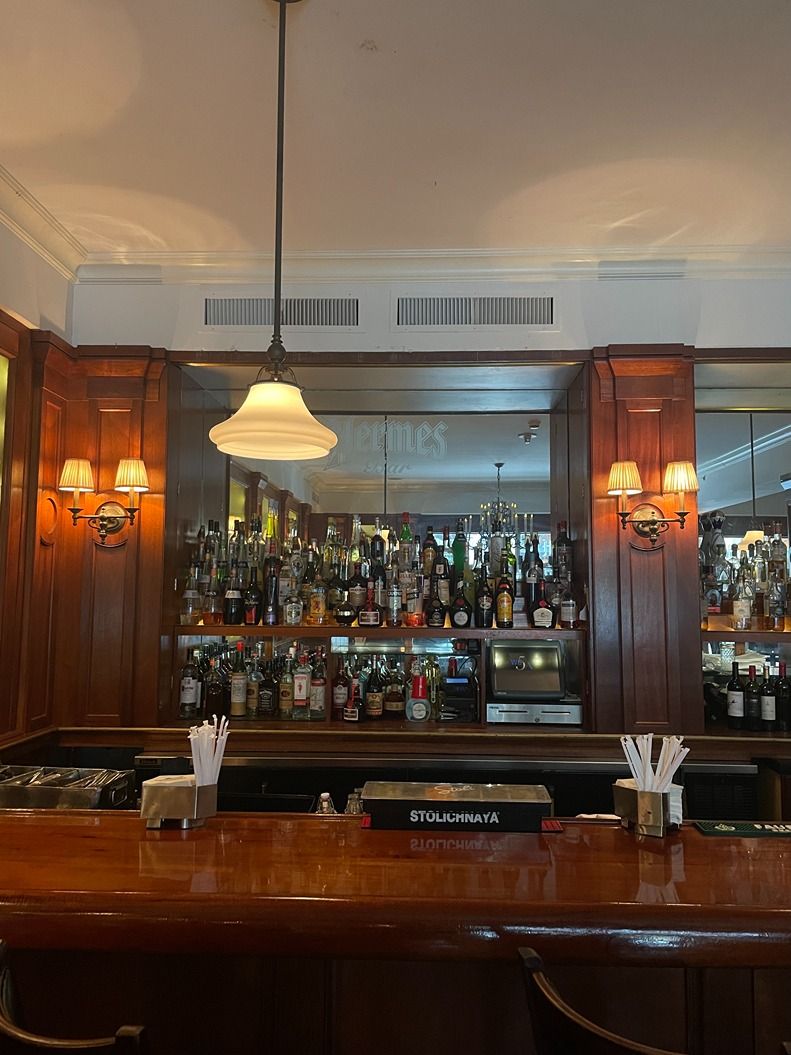 This Antoine's-associated French Quarter favorite is an absolute New Orleans classic offering some of the best drinks in the city, as well as some of the best happy hour deals.
Thursday to Monday from 4 p.m. to 6 p.m., Hermes Bar on St. Louis Street serves up speciality discounted cocktails, wine, and beer, and $6 bar bites from one of the best kitchens in the city. With all that and some old-fashioned NOLA charm, this place will always have you coming back for more and paying less. Don't forget to try the Hermes Bar Street Cocktail while you're there.
8. Seaworthy
630 Carondelet St., (504) 930-3071, seaworthynola.com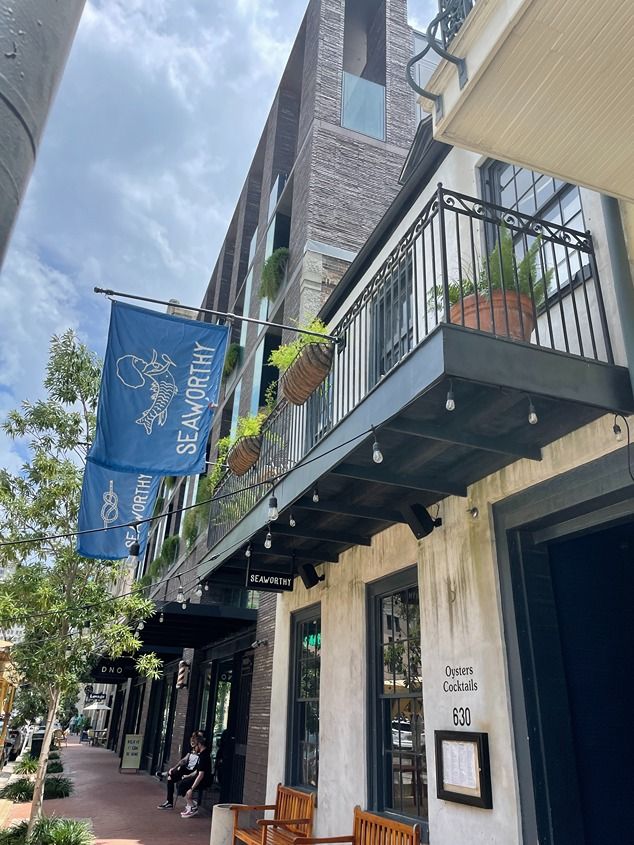 Worthy of mention at any hour of the day, this Warehouse District oyster house offers up happy hour deals from 4 p.m. to 6 p.m., everyday of the week. Seaworthy is a great addition to the Ace Hotel.
With half off on select oysters, and housemade cocktails and punch for only $8, Seaworthy certainly makes it hard to say no to its seven-days-a-week specials. While you're there, you can also grab a happy hour shot & a beer— a restaurant signature and a crowd favorite for those in the mood for a party with a side of fresh seafood.
9. The Vintage
3121 Magazine St., (504) 324-7144, thevintagenola.com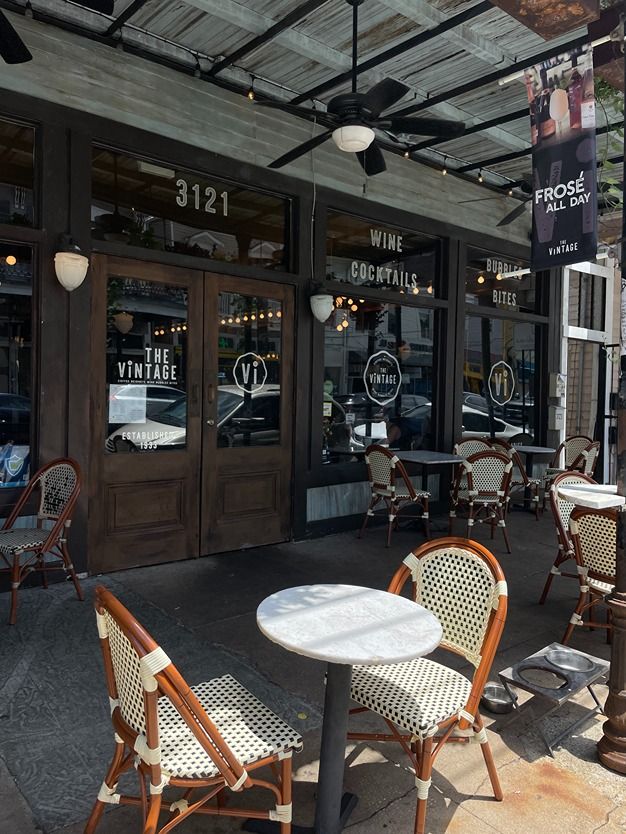 Nothing better than a happy hour that kicks off at 8 a.m. Every day, The Vintage on Magazine Street opens up with discounted drink specials from 8 a.m. to 10 a.m., before going on happy hour hiatus until 3 p.m., when booze and bites go on sale until 6 p.m.
It's a lot to remember, but it's well worth the brain space. The craft cocktails, seasonal signatures, and irresistible small bites here are sure to put a smile on your face. Guess it's a happy hour after all.
10. Effervescence
1036 N. Rampart St., (504) 509-7644, nolabubbles.com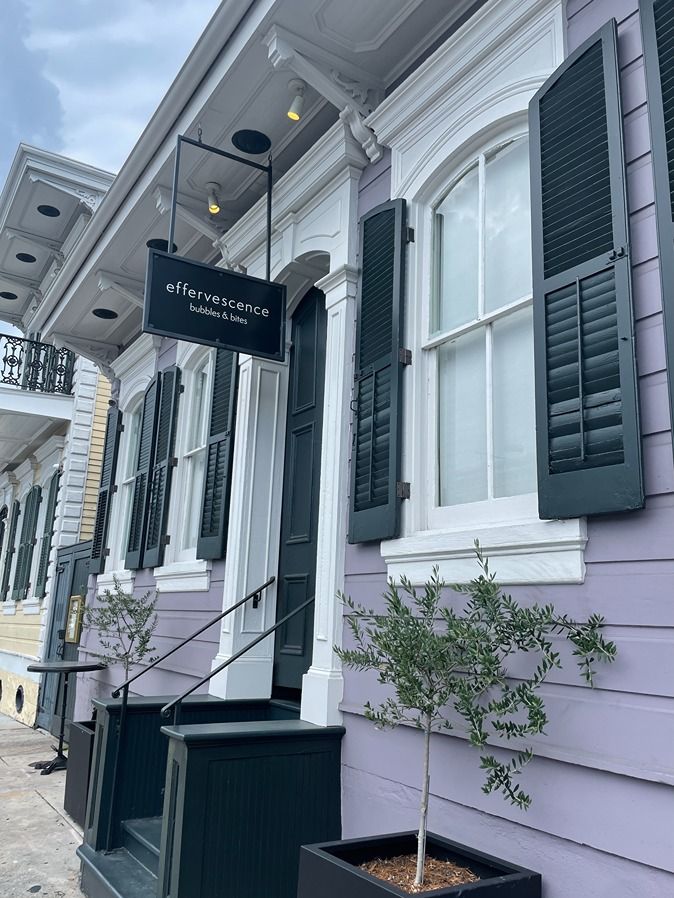 Bubbles and bites at a discounted price!
Effervescence on N. Rampart Street is the spot for just that, every Friday and Saturday from 4 p.m. to 5 p.m. Though the hour be but short, it is fierce— offering $6 Aperol Spritz and high-end champagne bottles for just $65.
With sleek and stunning indoor seating, as well as outdoor options for summer afternoons, there aren't many places better to spend a New Orleans happy hour.
The Best Drink Deals in New Orleans to Keep Everyone Happy
New Orleans is a city that does its best to cater itself to people and allow everyone to have a great time while here. The best way to ensure people will have a good time is to provide them with great tasting drinks at a reasonable price. Luckily, the Crescent City is just the place for that.
The next time you're out and about in New Orleans after lunch and/or before supper, head out to any of these fine establishments and get some of the best NOLA happy hour experiences in the city.