With nice weather year-round (if somewhat hot during the summer months), it's no surprise that we rank the city's best patio bars. There are so many patio bars in New Orleans !
Best New Orleans Patio Bars
Most places in the city offer cozy outside spots, surrounded by beautiful oak trees and gardens to visit. Why sit inside when you can have a cocktail at one of these 10 New Orleans' patio bars? Keep reading to find your next favorite outdoor space.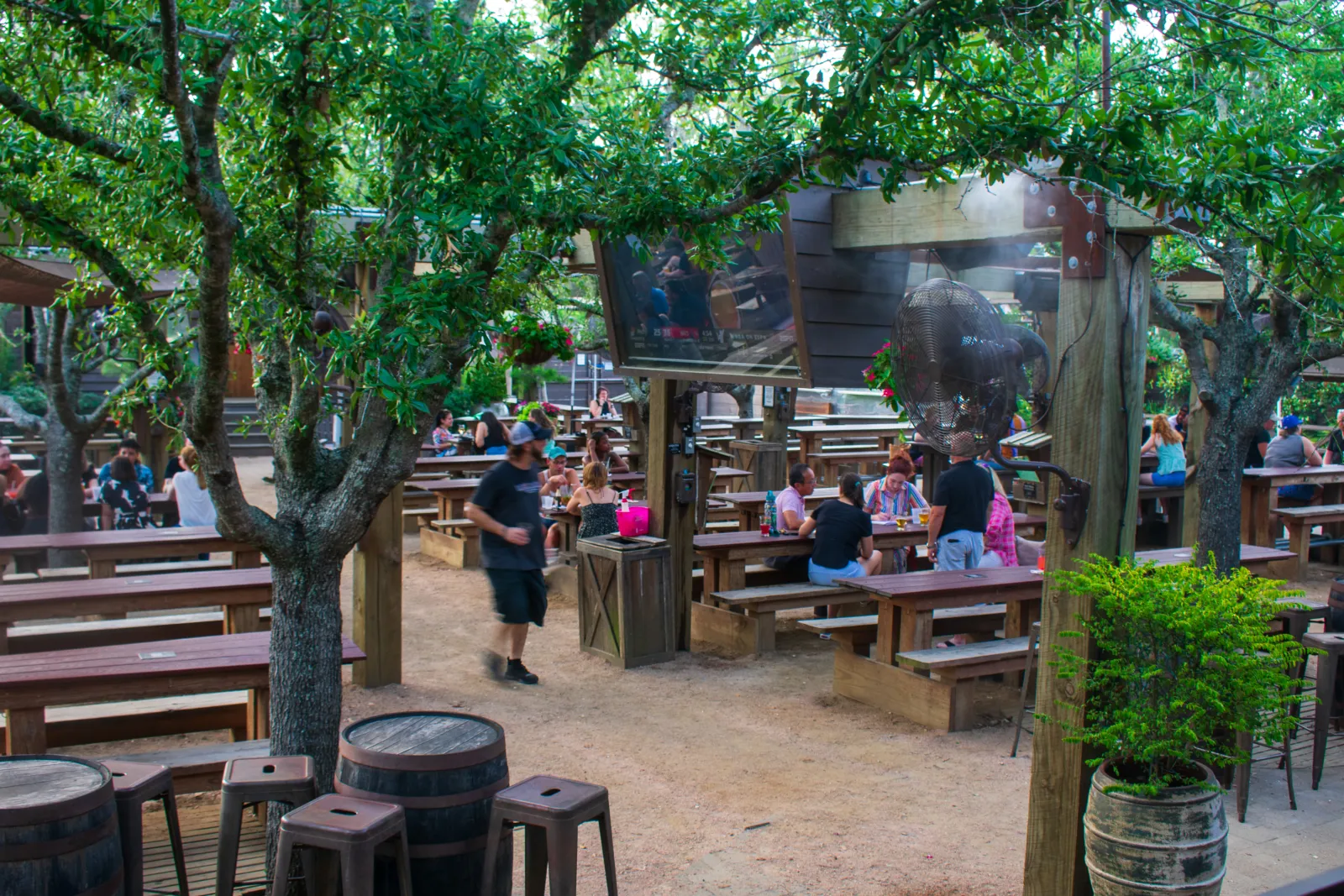 1. Wrong Iron on the Greenway
3523 Toulouse St., (504) 302-1503, wrongiron.com
Located in the heart of Mid City, Wrong Iron is a social beer garden with an extensive menu for beers, wines, cocktails and frozen drinks. Aptly named after railroad tracks running in the opposite direction to traffic, Wrong Iron is a place to help you "slow down, recharge, and relax".
The bar has the best food trucks in the city pull up to their patio every day, so that guests can make the most of their outdoor experience. Head to the patio any day this summer for the Gnarly Tacos' Food Truck. Don't forget your furry friend! Fido is always welcome to enjoy the patio with you!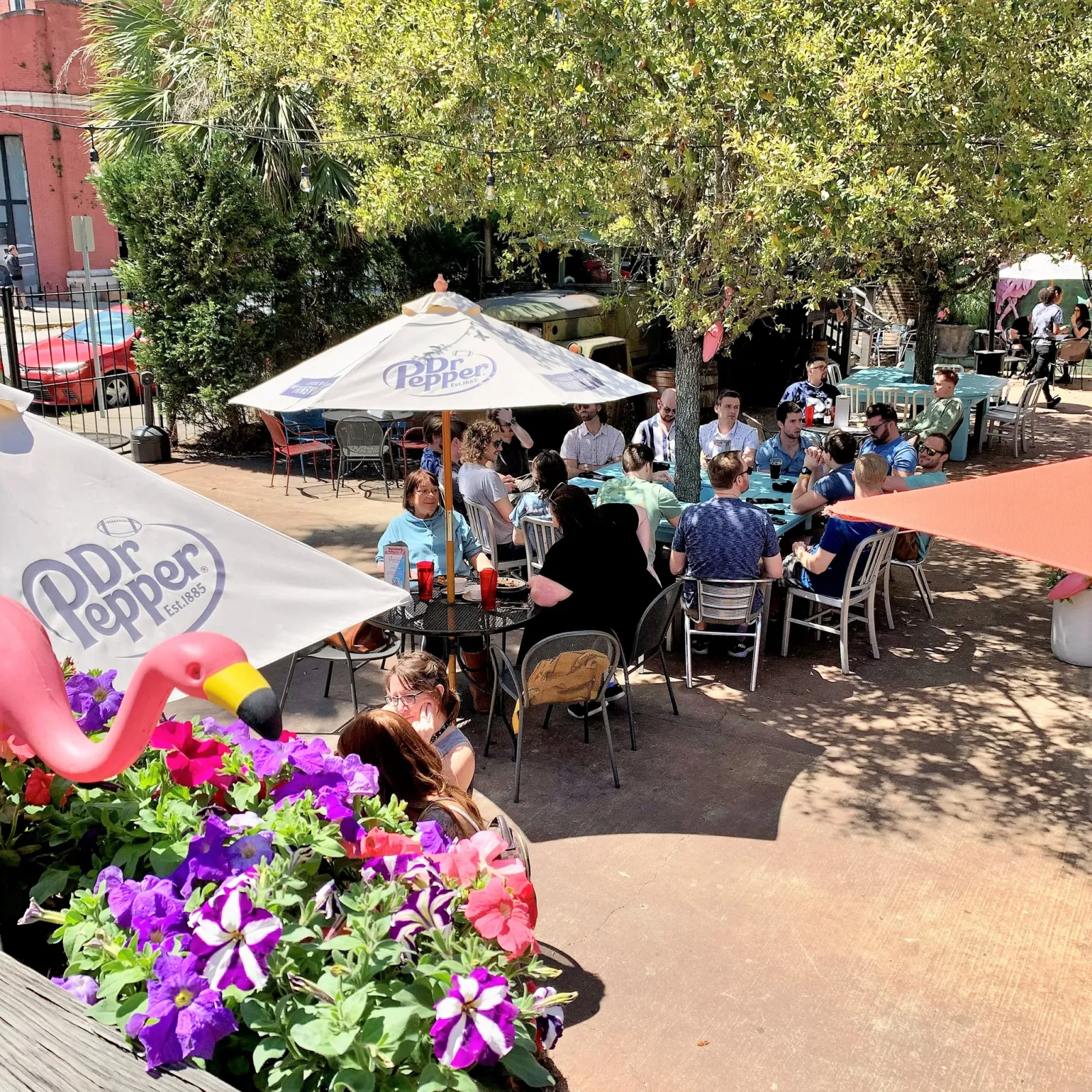 2. Flamingo A-Go-Go
869 Magazine St., (504) 577-2202, flamingonola.com
Whether you're up for a boozy brunch or a charming night time experience, Flamingo A-Go-Go is prepared for any occasion. Their bottomless mimosas, margaritas and frosé will have you sipping by the patio all night long. If bottomless isn't your thing, try their famous Blue Drank fishbowl.
Flamingo A-Go-Go hosts plenty of events on their patio, including puppy play dates and group gaming. Don't wait--this colorful bar and restaurant is a fan favorite! For extra fun and photo opportunities, try sitting at their special outdoor seating area, on the top of a converted ATV truck!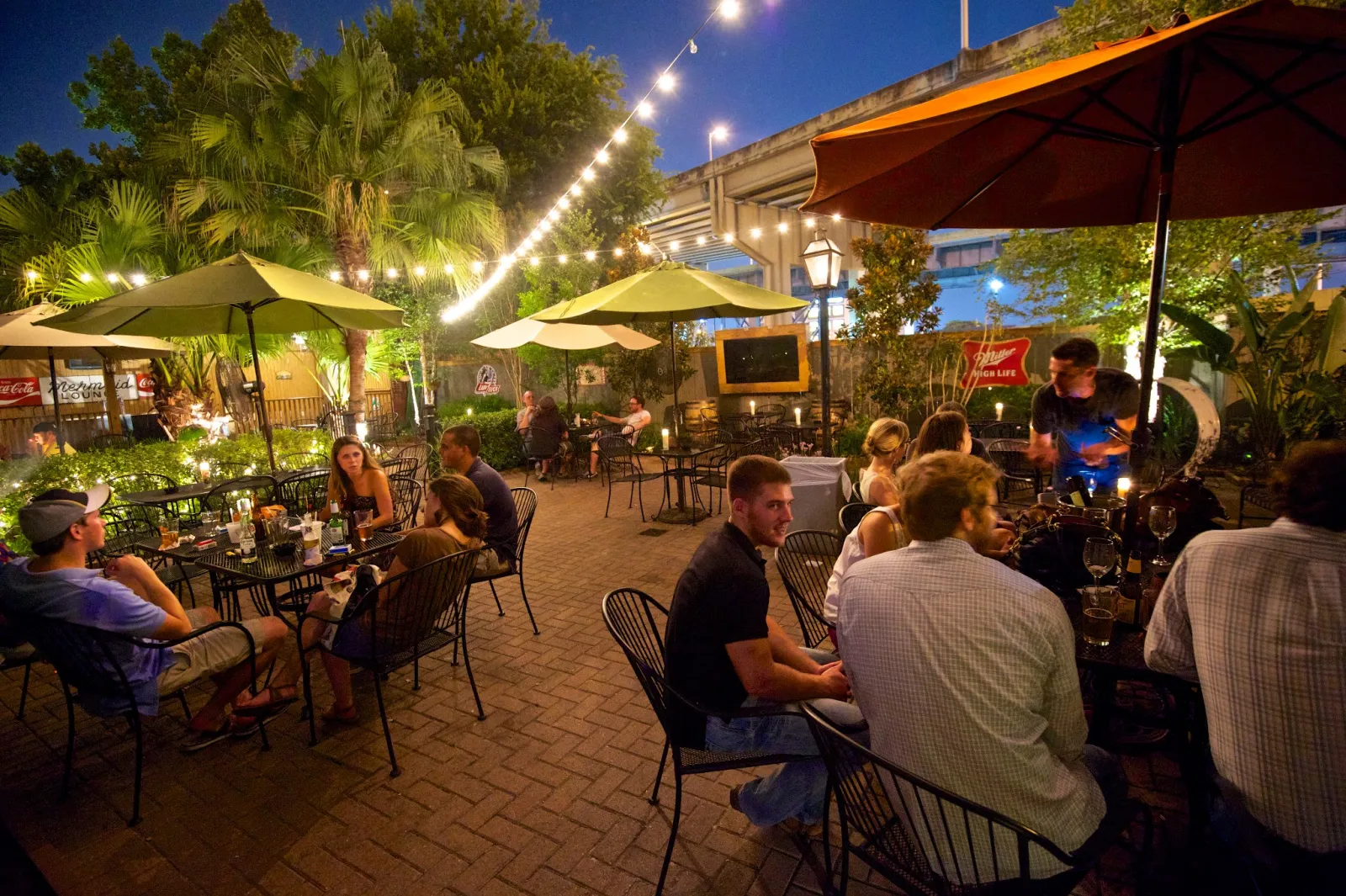 3. The Rusty Nail
1100 Constance St., (504) 525-5515, rustynailnola.com
The Rusty Nail's outdoor patio includes a spacious seating area with high-strung lights and luscious greenery. The bar offers a large list of cocktails, wines, and beers. Not only do they have great drinks, but their restaurant, named Sidecar, is best known for its oysters and seafood, as well as subtropical concoctions.
The bar was also ranked among the top sports bars in the area, so don't forget to drop by on game day. Head down to their location, on the border of the Warehouse and Lower Garden Districts to see what you're missing!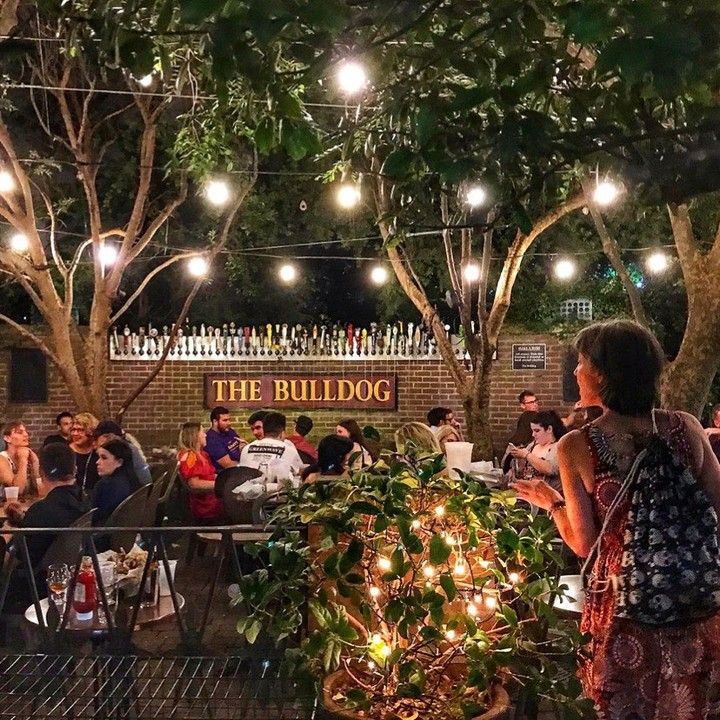 4. The Bulldog
3236 Magazine St., (504) 891-1516, bulldog.draftfreak.com
Founded in 1994, the Bulldog's Uptown location was created for New Orleans residents who wanted to take beer drinking to a more serious level. The Bulldog uses only the finest equipment for its drinks. A nitrogen pump is used to carefully select craft and import beers.
The bar is also home to a large selection of cocktails and a comfortable, yet social, patio. The Bulldog partners with Zeus' Place for "Yappy Hour" to raise money for loving dogs and cats waiting for their forever homes. Head to The Bulldog to try some tasteful drinks and support your local furry friends.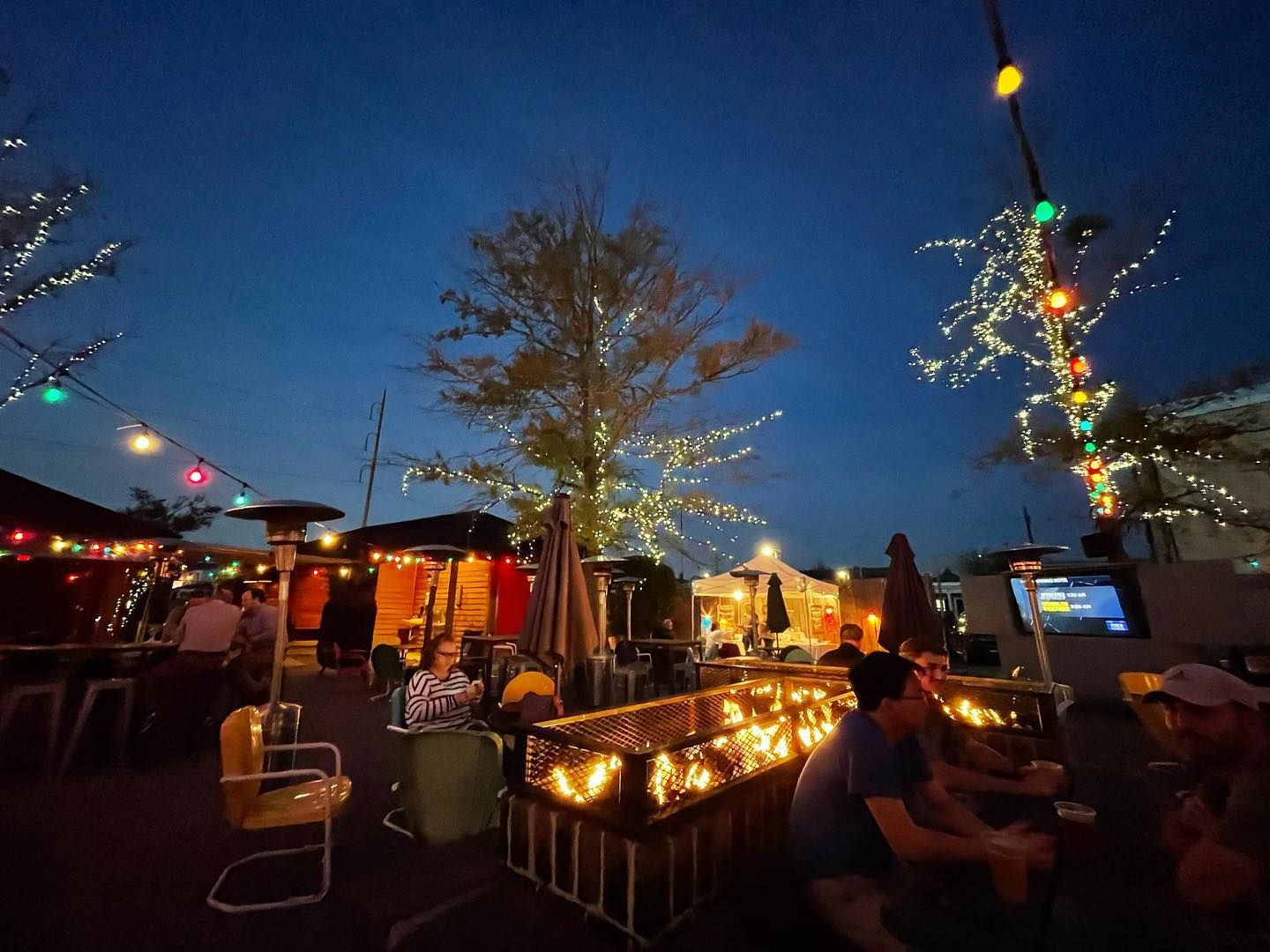 5. The Tchoup Yard
405 Third St., tchoupyard.com
There is nothing like Tchoup Yard's rustic feel and inviting atmosphere. All who enter are greeted with friendly service and a patio that is near impossible to leave. Their drink menu is accompanied by the Karibu Kitchen, which has a wide selection of snacks, large bites, and vegetarian options.
Check out their Instagram for more updates on their menu. Tchoup Yard can also be rented out for private events and catering. Head to Third Street (right off Tchoupitoulas) for this spirited patio bar.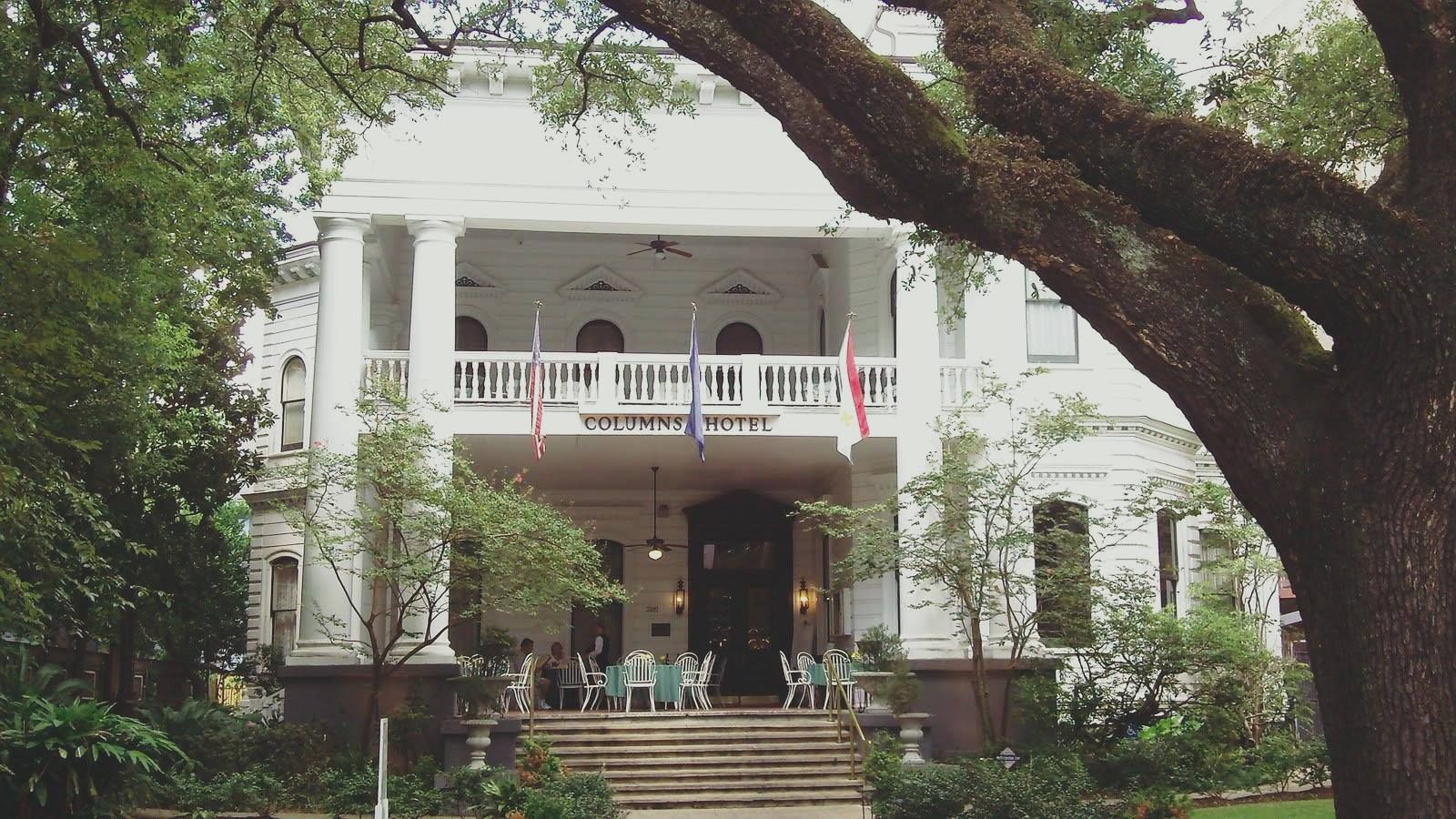 6. The Columns
3811 St. Charles Ave., (504) 899-9308, thecolumns.com
Not only is the Columns an incredible patio bar, but it is also an alluring historic landmark that dates back hundreds of years. The establishment was built in the late 1800's and converted into a boarding house during World War I. In 1953, Columns became a hotel and bar.
Its beautiful garden became famous for its display of charm and elegance. Now, Columns is a renowned hotel, bar, and restaurant. While it is important to maintain the building's history, it is also important to keep this timeless classic open to locals and visitors alike.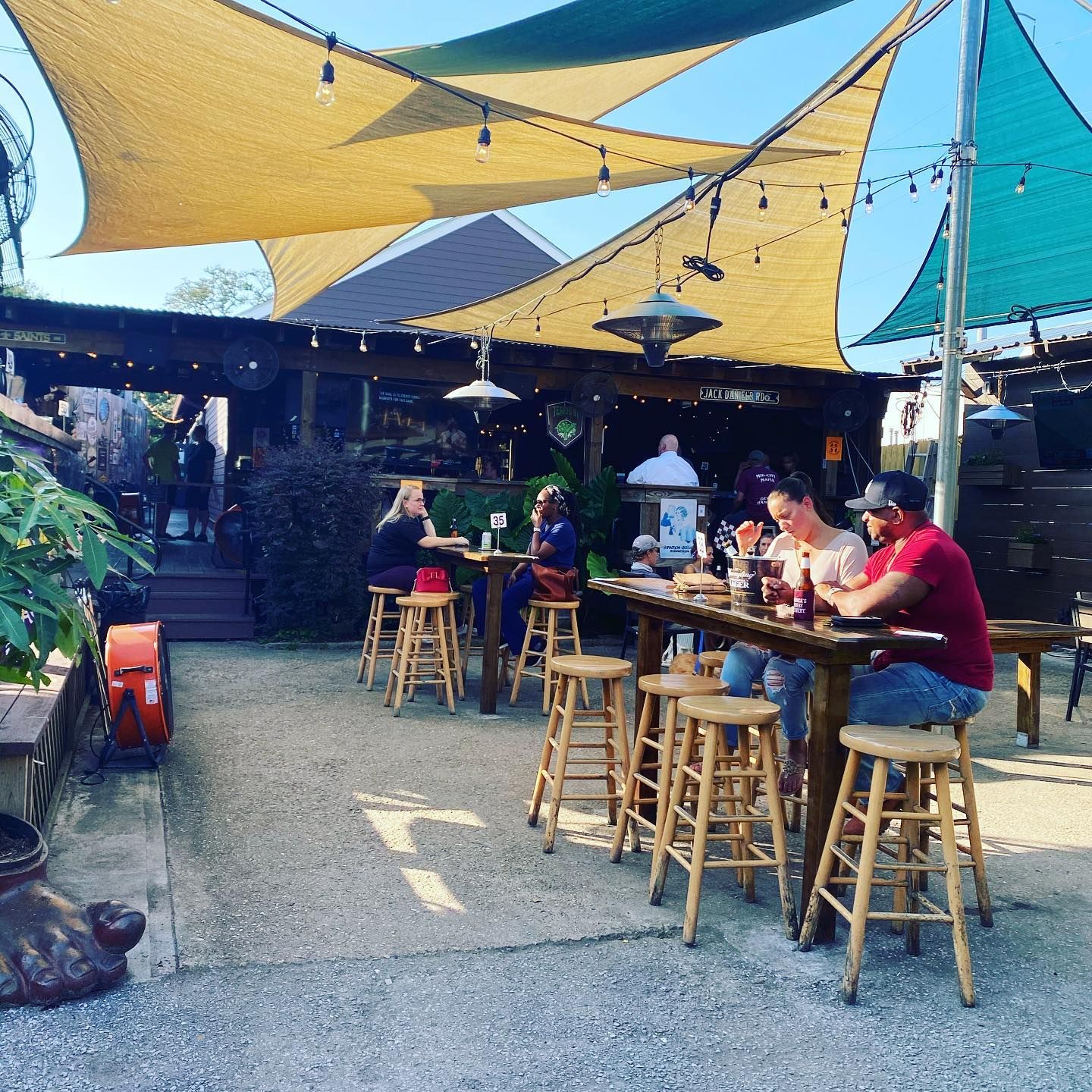 7. Bayou Beer Garden
326 N. Norman C. Francis Pkwy., (504) 302-9357, bayoubeergarden.com
Bayou Beer Garden has a large, outdoor patio with spaces to sit back, relax and catch up on your favorite game. They have so many beers and cocktails to try, as well as tasty bar bites and meals.
If beer isn't your thing, head to the other side of the patio to try the Bayou Wine Bar, a sister establishment. The Bayou Beer Garden is open weekdays until midnight and until 1:00 a.m. on weekends. Visit Mid City to try out this vibrant location!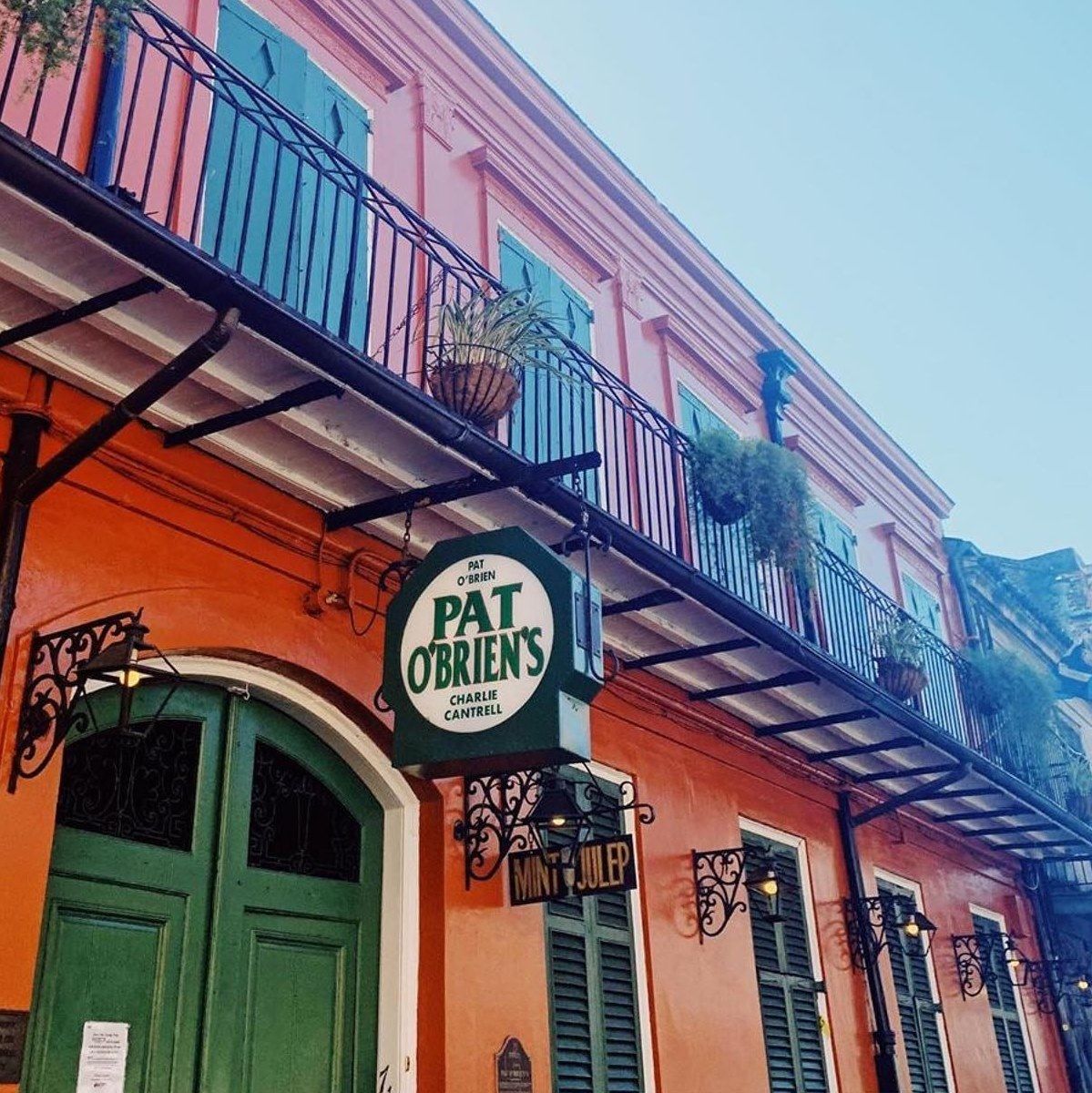 8. Pat O'Briens
718 St. Peters St., (504) 525-4823, patobriens.com
Pat O'Briens is positioned on a historic street, with incredible memories, world famous drinks and live music. Its patio bar is home to the magnificent flaming fountain, where dreams come to life.
During prohibition, Pat O'Brien was the owner of a speakeasy on St. Peter Street. Later, he and his friend Charlie opened the now famous Pat O'Brien's Bar as a bustling nightclub with the popular "dueling pianos." The bar was also home to the original hurricane lamp glass for the famous New Orleans drink. Today, the bar has expanded to several locations across the United States and it is still a must-see on anyone's list.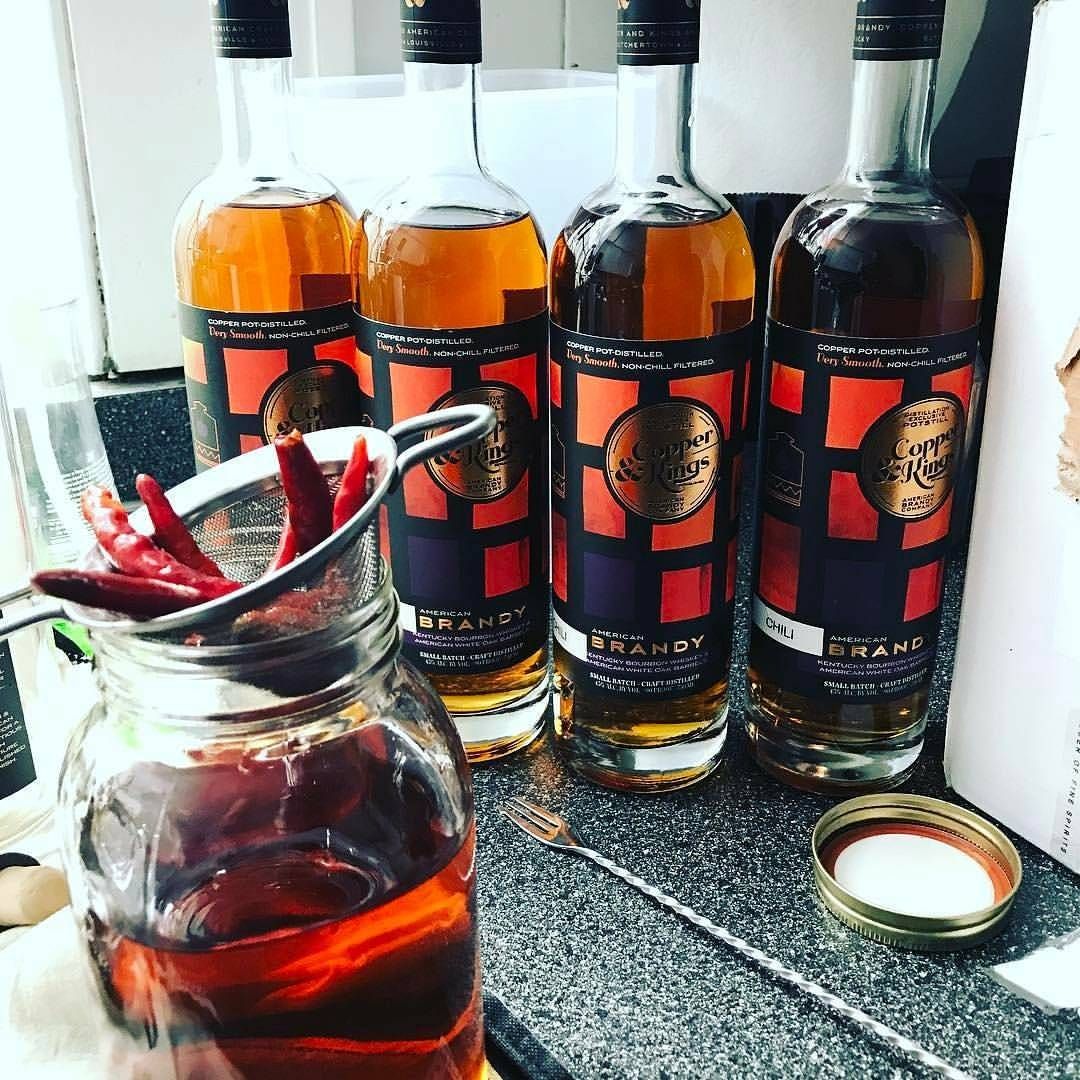 9. Cure
4905 Freret St., (504) 302-2357, curenola.com
Cure is known for having some of the city's best cocktails. Check out its uptown location for a beautiful, airy patio happy hour. Cure is also open for nighttime festivities and stands proudly as the "pioneer" of craft cocktail bars.
Try out their drinks and bar bites to relax with friends or family. Join Cure for a special night or reserve a time for your private event. This award-winning establishment is excited to host all who come through its doors.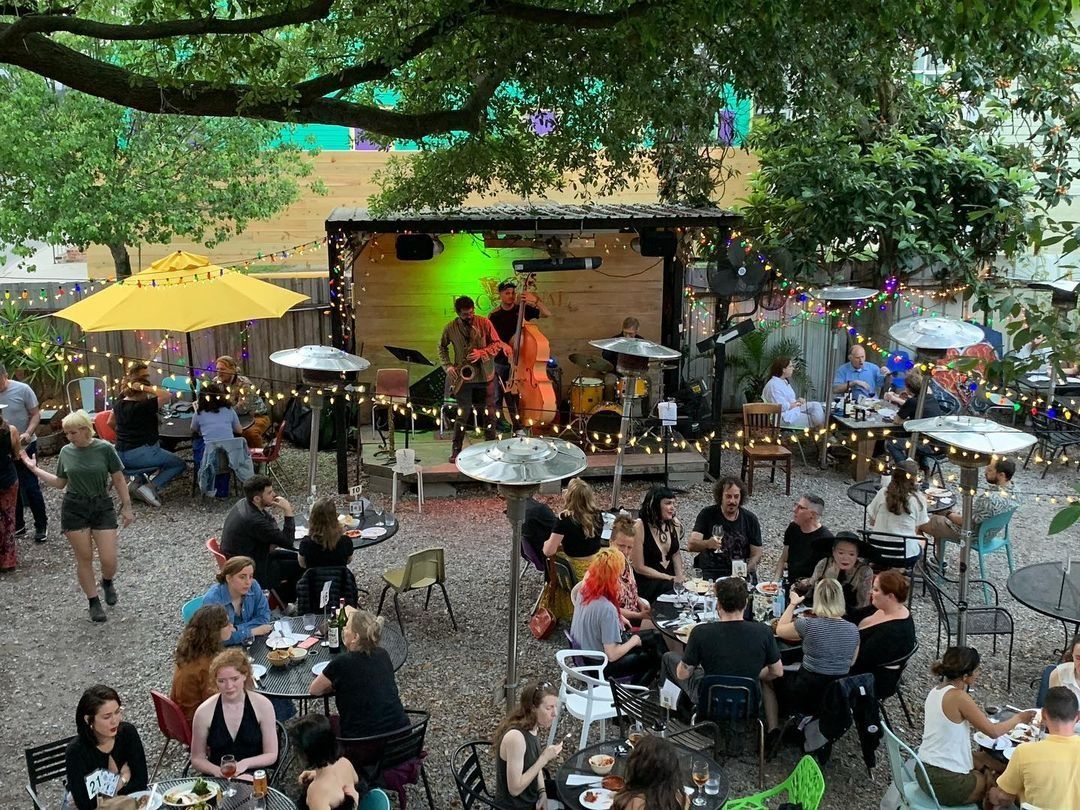 10. Bacchanal Wine
600 Poland Ave., (504) 948-9111, bacchanalwine.com
Bacchanal Wine bar is a Mediterranean style patio that is best known as "NOLA's backyard party." Bacchanal has live music every day and welcomes all guests ages 21+.
The bar is famous for its build-your-own cheese boards, a creative way to get patrons involved in a behind-the-scenes process. You can also choose from many wines, beers, and craft cocktails. Check out Bacchanal's website for updates on events and live music.

Find the Perfect Patio Bar in New Orleans
When you're in South Louisiana, you're going to have to deal with some heat and humidity no matter what season it is. Luckily, these patio bars offer all kinds of delicious New Orleans cocktails and refreshing beers to keep you cool. Don't be afraid of NOLA's climate and enjoy the outdoor environments these bars have to offer.
When you feel like sitting outside, hanging with friends, and enjoying the best things New Orleans has to offer, choose one of these patio bars and have a great time!