Best Creole Restaurants to Truly Taste New Orleans
Traditional New Orleans food is unlike any other kind of cuisine in America because its main influences stem from before the city was even part of the United States. The Big Easy's unique Creole cuisine takes elements from the main ethnic groups who resided in it during Louisiana's colonial times, thus blending French, Spanish, African, and Native American cooking techniques together to create something brand new. Creole cuisine is truly one-of-a-kind and perfectly encapsulates New Orleans' multiethnic heritage. Here are 10 great NOLA restaurants to check out and experience the type of food the city is best-known for.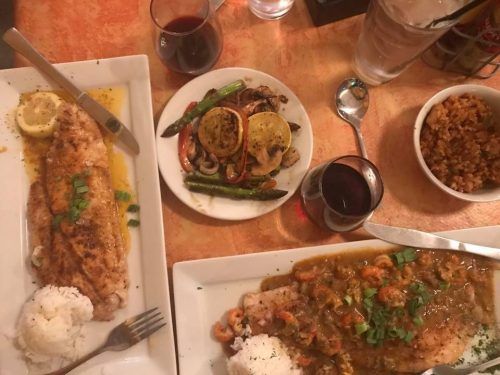 Chef Ron's Gumbo Stop
2309 N. Causeway Blvd., Metairie
504-835-2022
gumbostop.com
You have to have gumbo when you're in Louisiana, and Chef Ron's Gumbo Stop has some of the best gumbo that can be found in Metairie. Definitely try the restaurant's award-winning seafood gumbo, which is filled with shrimp, crawfish, crabmeat, tomato, and tasty okra.
Other gumbos on Chef Ron's menu include bowls topped with fried catfish, fried oysters, potato salad, and even poached eggs. The restaurant also serves many classic Louisiana dishes such as boudin balls, jambalaya, crawfish etouffee, po-boys, and more.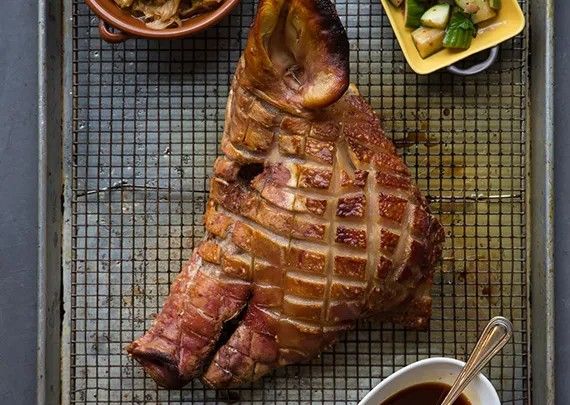 Cochon Restaurant
930 Tchoupitoulas St.
504-588-2123
cochonrestaurant.com
Operated by chefs Donald Link and Stephen Stryjewski, Cochon Restaurant specializes in traditional and authentic Southern dishes that Chef Link grew up with. The restaurant's dishes are made with ingredients from local providers and include selections like fried alligator, hog's head cheese, and braised beef pie.
The Louisiana cochon and the wood-fired Gulf fish entrée dishes are amazing and perfectly showcase how Louisiana cuisine is in a class of its own. Pair your tasty dishes with one of Cochon's creative craft cocktails like the Lula Libre, the Smokey Sicilian, or the Hottie Hoo.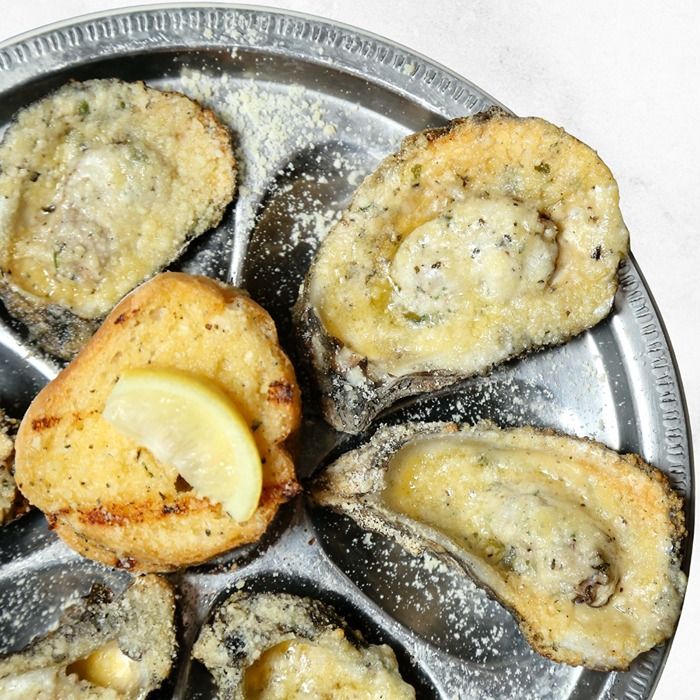 Creole House Restaurant & Oyster Bar
509 Canal St.
504-323-2109
creolehouserestaurant.com
If you're looking to enjoy NOLA classics in a casual atmosphere, then Creole House is just the place to be. Housed in the oldest existing building on Canal Street, the restaurant is loved by locals for its oysters, seafood platters, and New Orleans entrees like red beans and rice, blackened redfish, and jambalaya pasta.
Creole House also offers breakfast from 8 a.m. to 12 p.m., so choose from tasty selections like the Gulf shrimp and grits, chicken and waffles, and three different omelets. In addition, you can enjoy breakfast cocktails like mimosas, Bloody Marys, Irish coffee, and more.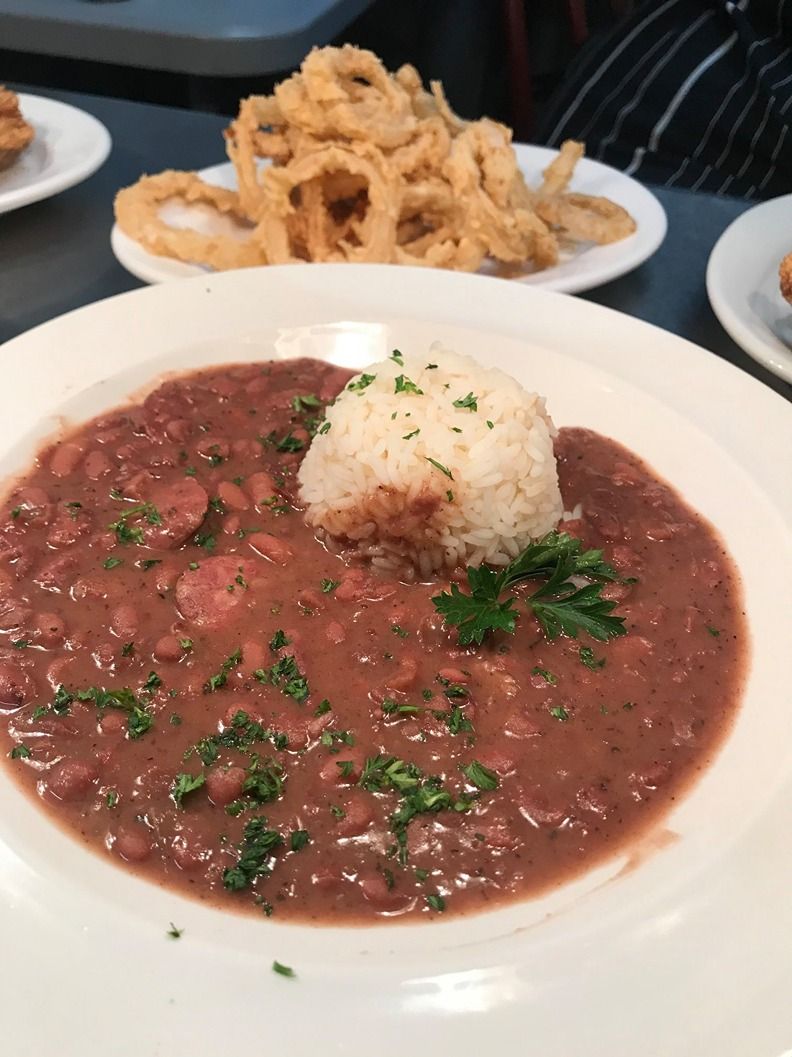 Dooky Chase's Restaurant
2301 Orleans Ave.
504-821-0600 or 504-821-0535
dookychaserestaurants.com
Perhaps one of the most famous restaurants in all of New Orleans, Dooky Chase's Restaurant is an absolute must-visit. A true staple of the city, the restaurant was one of the first African American fine dining restaurants in the United States and was made internationally famous thanks to the efforts of the late Leah Chase.
Not only does Dooky Chase's serve lunch from Tuesday to Friday, it also offers an expanded dinner menu on Fridays and Saturdays. All of the beloved Creole classics can be found at the restaurant like shrimp creole, gumbo, crab cakes, and BBQ shrimp.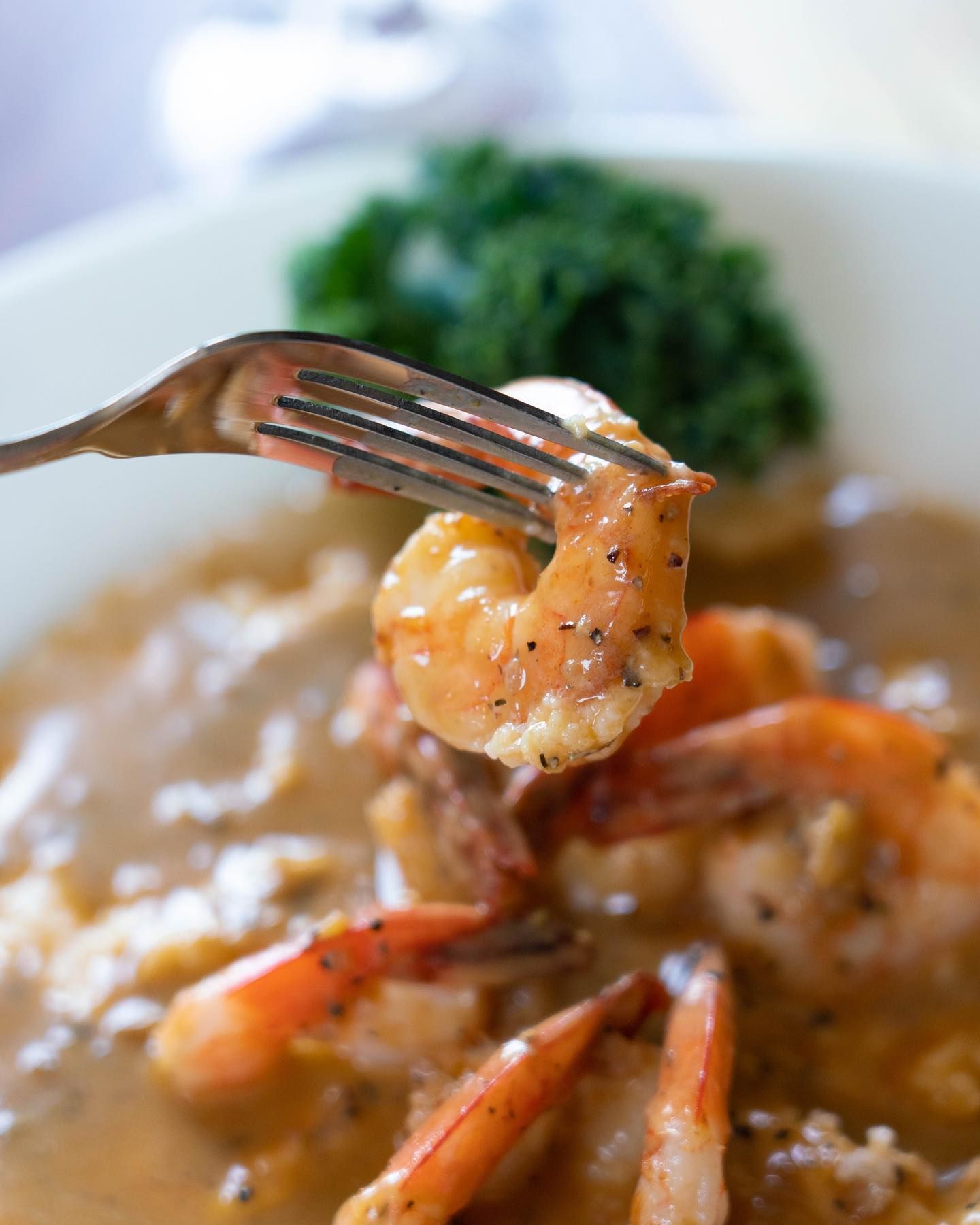 Mambo's
411 Bourbon St.
504-407-3717
mambosnola.com
Mambo's offers a truly relaxing and tasty escape from the hustle and bustle of Bourbon Street. The restaurant has many traditional Creole and Cajun dishes to enjoy, as well as unique appetizers like crawfish poutine, duck wantons, and gator nachos.
Mambo's even has vegetarian and gluten free menus, with options like a vegetarian po-boy and a hamburger steak, for anyone who has a dietary restriction. Make sure to also experience the restaurant's new third floor, which is home to Bourbon Street's first rooftop bar.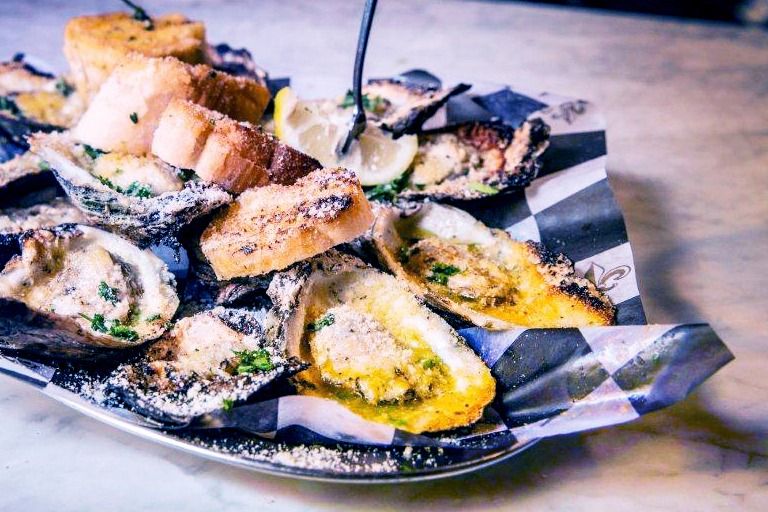 New Orleans Creole Cookery
510 Toulouse St.
504-524-9632
neworleanscreolecookery.com
Founded by Anna and A.J. Tusa, New Orleans Creole Cookery is bringing new generation innovation to traditional Creole cooking. In addition to its delicious food, the restaurant offers a beautiful outdoor patio that guests can enjoy while on a date or with the family.
You can't go wrong with ordering one of Creole Cookery's oyster dishes: raw, chargrilled, fried, Rockefeller, and Bienville. Speaking of seafood, you can also get redfish multiple different ways, as well as shrimp, catfish, crab, and alligator dishes.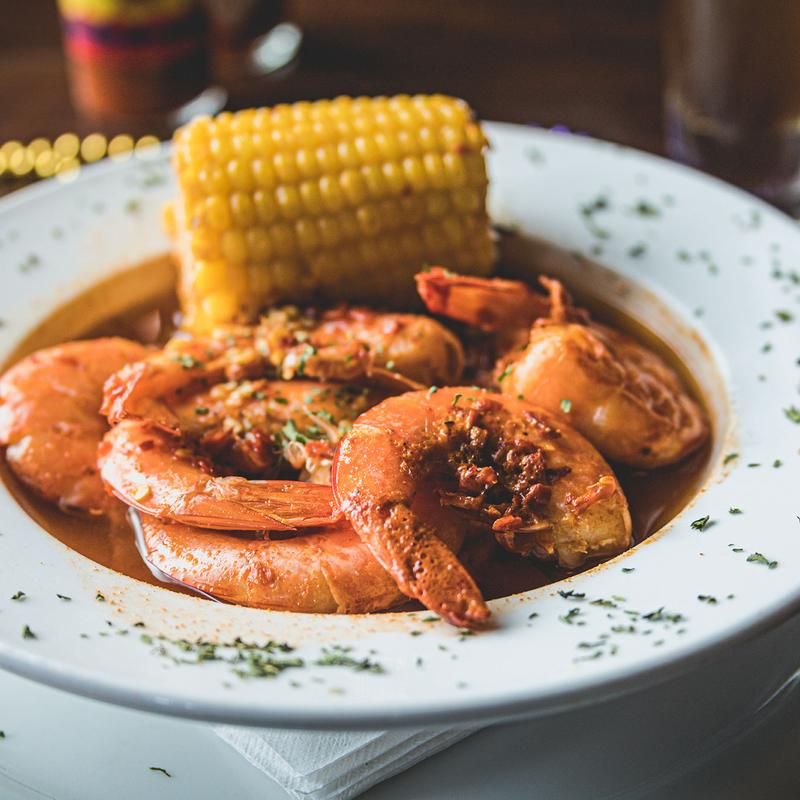 Neyow's Creole Café
332 Bienville St.
504-827-5474
neyows.com
Neyow's Creole Café is a comfortable establishment with great atmosphere in Mid-City. The restaurant serves all kinds of Creole delights such as crab claws, crawfish balls, BBQ shrimp, file' gumbo, and a fried seafood platter.
Neyow's po-boy sandwiches are top notch, so choose from traditional fillings like hot sausage, roast beef, shrimp, and oysters. The restaurant offers specials every day of the week, so make sure to check out Neyow's website and see what deals they have going on when you visit.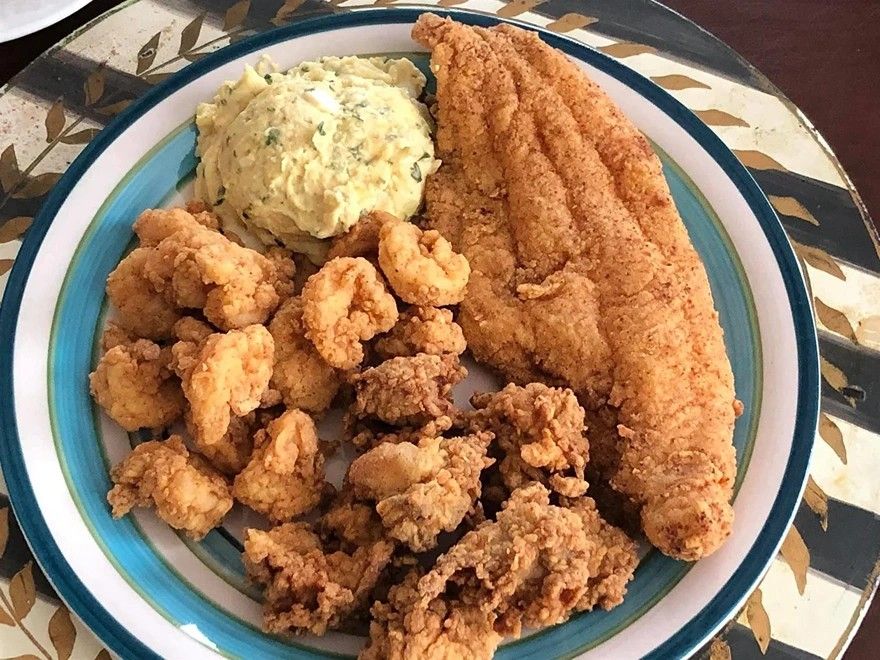 Nonno's Cajun Cuisine & Pastries
1940 Dauphine St.
504-354-1364
nonnoscajuncuisineandpastries.com
Nonno's Cajun Cuisine & Pastries, located in the Faubourg Marigny, is the perfect place to hang out and check up with your closest friends. The restaurant offers all day breakfast, so you can enjoy omelets, French toast, and shrimp and grits anytime you visit.
Other tasty treats on offer include oysters, a red snapper plate, and even two vegan po-boys. Nonno's has an assortment of beer, wine, champagne, and cocktails to enjoy like Nonno's Signature, the Orleans Coffee, and the Touch Down Baby.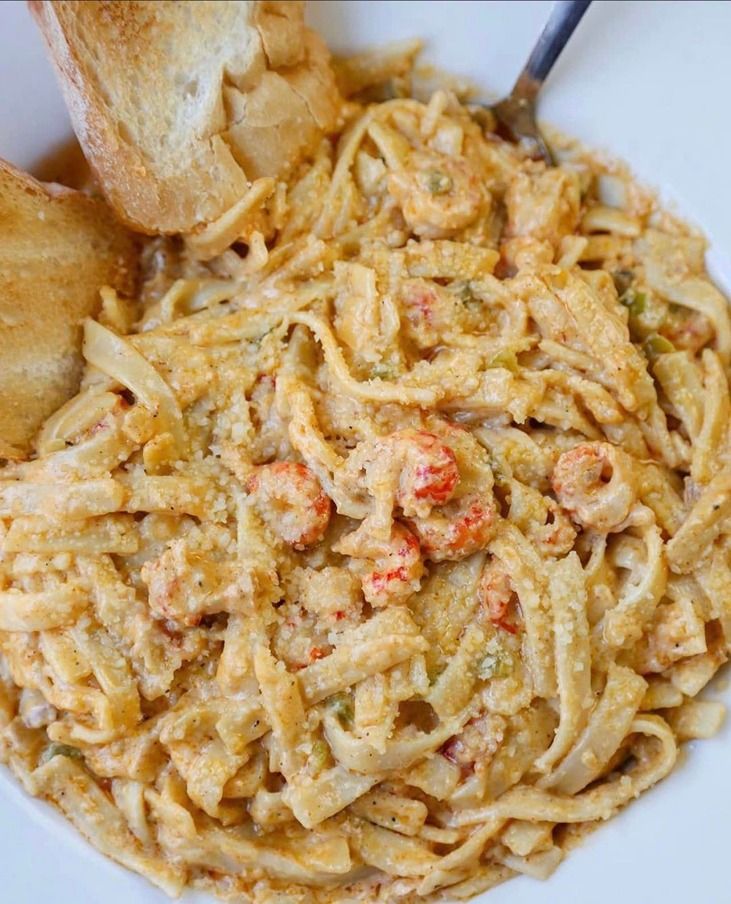 Olde Nola Cookery
205 Bourbon St.
504-525-4577
nolacookery.com
Located about a block off from Canal Street, Olde Nola Cookery is a colorful spot serving an array of traditional Creole and Cajun dishes. The restaurant is the perfect place to sit down and have a good bite to eat after experiencing the world-famous Bourbon Street.
From Cajun pastas and fried seafood platters to po-boys and blackened house specials, Olde Nola Cookery is sure to leave you satisfied. Definitely don't miss out on the restaurant's Bourbon Street Old Fashioned or the New Orleans Cosmopolitan.
Vacherie
827 Toulouse St.
504-207-4532
vacherierestaurant.com
Vacherie, located in the beautiful and historic Hotel St. Marie, is a comfortable restaurant, stylish bar, and coffee shop all wrapped into one. The dinner menu has delicious local dishes like chicken and andouille gumbo, red beans and rice, and boudin balls with remoulade.
Vacherie's coffee shop is open every day from 7 a.m. to 7 p.m. and serves sandwiches, pastries, ice cream, and more. Make sure to stop by 3 to 6 p.m. for $6 happy hour drink specials on draft beer flights, house wine, rum punch, and mixed drinks.
Great Creole Restaurants in the Crescent City
People from all over the world come to New Orleans just to experience its food, and Creole cuisine is perhaps the best, and tastiest, representation of the city. Its multicultural elements have helped it to stand up on its own among the many diverse layers that make up American food. When you think of gumbo, jambalaya, and red beans and rice, you think of New Orleans. All of the Creole restaurants on this list offer a true taste of the city's soul.