The Little Mermaid Jr.
June 2-11 | Cutting Edge Theater

cuttingedgetheater.com
Journey under the sea with Ariel and friends as Cutting Edge Theater presents Disney's The Little Mermaid Jr. Based on Hans Christian Andersen's beloved fairy tale. It tells the story of a beautiful mermaid who dreams of exploring the shore up above. To make her dreams come true, she must defy her father King Triton, seal a deal with evil sea witch Ursula, and, most importantly, find her voice. This is the perfect play for families and Disney fans of all ages.
Gay Pride Festival
June 9-12 | French Quarter
neworleanspride.org
New Orleans is one of the best places on Earth to celebrate Pride. The city will turn rainbow for its annual Gay Pride Festival, which takes place in the French Quarter. The festival will kick off Thursday night with block parties within the Quarter. Next, there will be a show-stopping Pride Parade that will ride down Decatur Street and stop on Bourbon Street. There will be dance groups, flashy floats, and lots of rainbow flags. Finally, be sure to stop by local gay establishments where after parties will be held throughout the weekend.
Creole Tomato Festival
June 11 | French Market
frenchmarket.org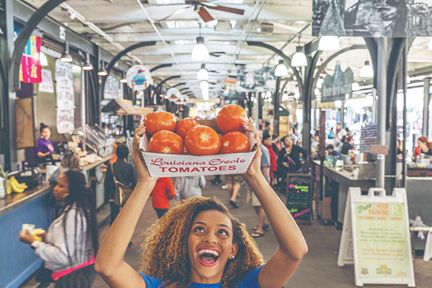 Have you ever tried a Creole tomato? We'll admit it—they're better than the regular ones in the sense that they swing on vines for a longer period, giving them that fresh, sweet flavor. Come to the 36th annual Creole Tomato Festival in the French Market and help yourself to a Creole tomato (or two). There will also be live music, Creole tomato dishes, activities for the kids, and Bloody Mary cocktails that are made from—you guessed it—Creole tomatoes.
The Louisiana Cajun-Zydeco Festival
June 11-12 | Louis Armstrong Park
jazzandheritage.org/events/louisiana-
cajun-zydeco-festival
Come pass a good time at the Louisiana Cajun-Zydeco Festival. There will be two days of live music by the likes of Corey Ledet, Terence Simien, Bruce Daigrepont, Rosie Ledet, and more. When you're not dancing to the music, visit the large Arts Market, which features dozens of local artists. And you know there will be all kinds of good food at the festival, right, cher? The Cajun-Zydeco Festival is free but there will be donation boxes set up around the park.
Museum of Southern Jewish Experience First Birthday and Celebrate! Festival
June 11-12 | The Museum of the Southern Jewish Experience
msje.org
Join the Museum of the Southern Jewish Experience for its first birthday. They will be celebrating its grand opening with fun-filled activities. First, there will be a party for patrons on Saturday from 5:30 p.m. to 6:30 p.m. where you'll enjoy tasty snacks and mingle with staff members and special guests. Next, guests are invited to a jazzy brunch at NOCHI on Sunday from 10:00 a.m. to 12:00 p.m. where you'll eat traditional fare and drinks. Finally, everyone will return to the museum for their Celebrate! Festival from 12:00 p.m. to 4:00 p.m., where guests of all ages can eat, dance, shop, and tour the museum at their
own leisure.
Wild 'n Out
June 17 | Smoothie King Center
smoothiekingcenter.com
Get ready for a night full of fun and laughter as Nick Cannon brings his famous comedy game show Wild 'n Out to the Smoothie King Center Friday night. In the game, players are divided into teams and make a rap about a place and end with the punchline "Now You Wild Out." In order to earn points, each team has to think of a rhyme to keep the rap battle going. The team with the most points wins the game. The show will start at 8:00 p.m.
New Orleans Restaurant Week
June 20-26 | all around New Orleans
neworleans.com/restaurantweek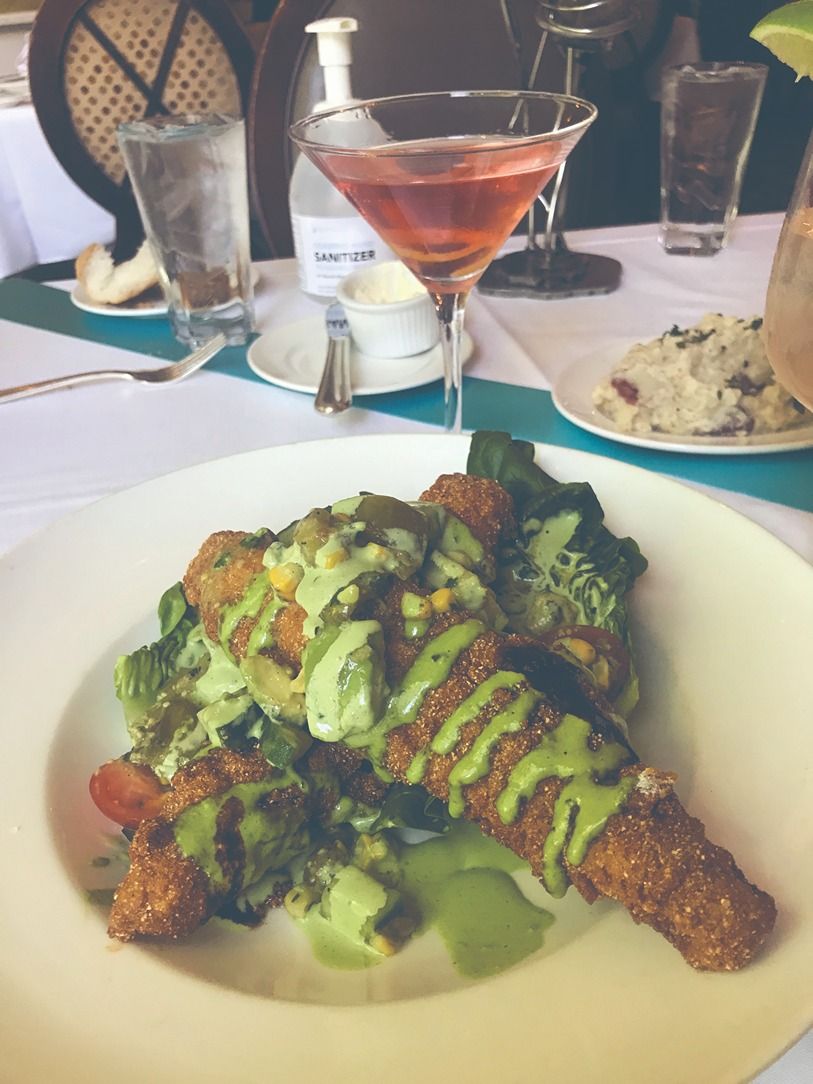 People come to New Orleans for many reasons, but perhaps the biggest one is to eat. Known for our delicious Creole and Cajun fare, New Orleans has the best food in the country, across the board. For one week in June, some of the best restaurants around the city will celebrate the food of New Orleans with specially curated multi-course menus to dazzle the palate. There will be specials and unique meals that can only be found during restaurant week.
Drag House Party
June 26 | The House of Blues
houseofblues.com
The Big Easy's favorite after-brunch drag show is back and is sure to be a blast. The Drag House Party will star a fabulous cast of queens and feature amazing performances, brilliant costumes, and saucy jokes that'll knock your socks off. Guests will have a chance to take pictures with the performers after the show. There will be some talented performers for this Drag House Party that you won't want to miss.