Although 2020 has been anything but usual, the holiday season promises plenty of chances to celebrate and give thanks, nevertheless. Whether you are looking for a unique shopping opportunity, family fun, or sophisticated and relaxing getaways with loved ones (or just yourself!), we've scoped out local calendars of events to make sharing the cheer even easier this year.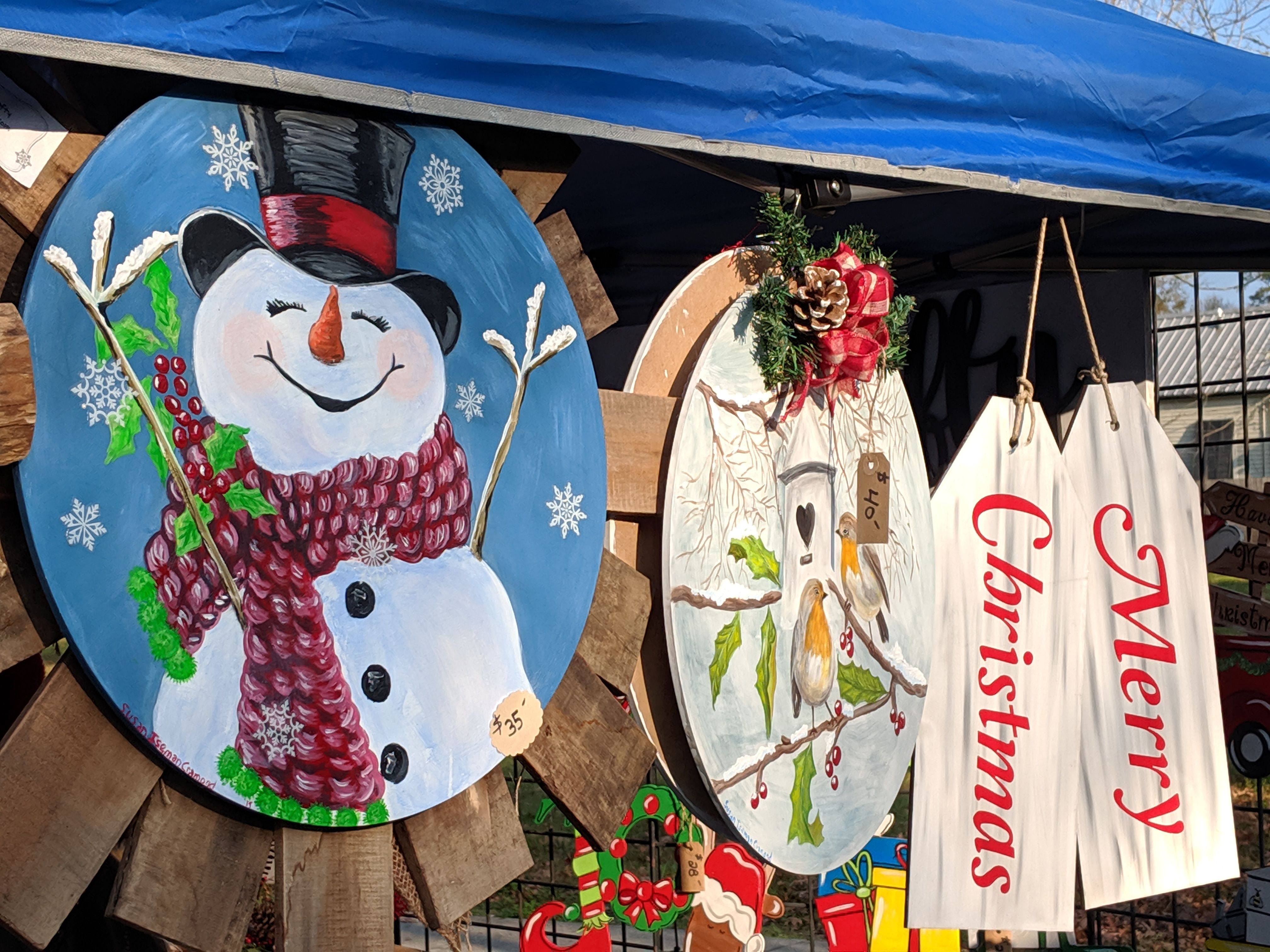 St. Bernard Parish kicks off the holiday season in a very family-friendly fashion at Torres Park (3338 Jean Lafitte Pkwy.) on Wednesday, December 2, between 5:30 and 8 p.m., with the Wind-Down With Christmas at the Complex concert series, when visitors will be delighted with live music by Harvey Jesus and Fire and a special guest (Santa!). The entire complex is decorated for the holiday season, and the event also features caroling, craft vendors, a photo booth, and a tree lighting at 6 p.m. The annual Los Isleños Christmas Event and Bonfire (1357 Bayou Rd.) takes place this week as well, on December 5, at 6 p.m. The historic 18th- and 19th-century buildings at the Los Isleños Museum and Village are also beautifully decorated for the season. Both locations will remain lit after 6 p.m. each day, through January 6, 2021, so there's plenty of time to drive by, stopping at some of the boutiques and restaurants on Judge Perez Drive in Chalmette along the way.
If taking a holiday drive is part of your itinerary, St. Tammany Parish has a calendar packed with festive activities. Take the Causeway to the west side of the parish, where the season kicks off with Christmas in the Country on Lee Lane and throughout Historic Downtown Covington, beginning on November 28 and ending on December 19. Between 9 a.m. and 5 p.m., stroll through streets, galleries, and boutiques decked out for the occasion. Enjoy door prizes, live music, and refreshments, while shopping for vintage and antique items, original fine art, home furnishings, and couture fashion for your special someone. Maybe even treat yourself to a stop at one of the spas or salons in the area. Visit the nearby Abita Brew Pub & Gift Shop for live music, tasty brews, and a delectable lunch, or make reservations for a fine-dining experience that evening. Christmas in the Country's special Holiday Art Market will be held on Lee Lane from 10 a.m. to 2 p.m. on Saturday, December 5. Olde Towne will also host the Slidell Art Market (2238 First St.) from 4-9 p.m. on Saturday, December 12.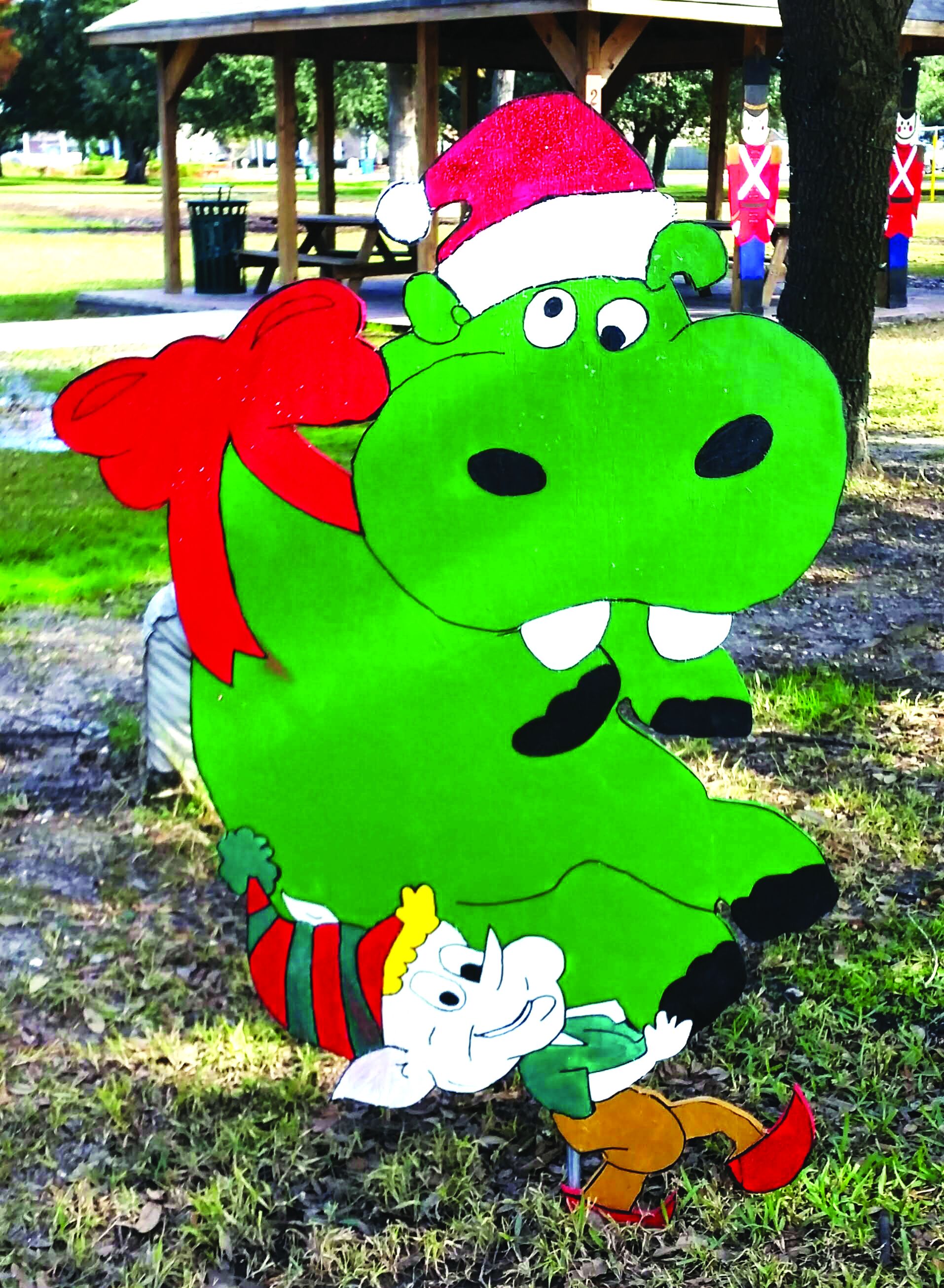 St. Tammany also has special events for families to enjoy. Every Friday and Saturday during the holiday season—between 6 and 9 p.m., beginning on December 4—families flock to Slidell's Olde Towne for Christmas Under the Stars (333 Erlanger St.), an enchanted evening of Christmas songs and visits with Santa and Mrs. Claus among the twinkling lights, Christmas Cottages, and Parade of Trees in Griffith Park. Plan for a full day of fun in St. Tammany on Saturday, December 5, beginning with the Camellia City Farmers Market (also at Griffith Park), a weekly event held from 8 a.m. until noon, featuring live music and booths filled by local farmers, chefs, and artisans. Stock up on locally grown produce, grass-fed beef, and small-batch coffee beans, jerkies, jellies, and goat-milk cheeses. Afterwards, check out the restaurants and boutiques in this quaint preservation district. Then, catch the Slidell Community Christmas Parade, beginning at 4:30 at City Hall (2055 2nd St.) and ending at Griffith Park—or bring your little ones to the annual Deck the Rails at the Covington Trailhead (419 N. New Hampshire St.), which features Christmas craft activities, holiday entertainment, and a visit by Santa from 4-7 p.m.
The following weekend also offers many family-friendly events in St. Tammany, such as Candlelight Caroling at the Covington Trailhead, on Friday, December 11, between 7 and 8:30 p.m. On Saturday, December 12, the Big Branch National Wildlife Refuge hosts their annual Cajun Christmas at Big Branch (61389 Highway 434), with storytelling, cookies, and hot cocoa from 9 a.m. to 4 p.m. and free pictures with Santa and Mrs. Claus from 2-4 p.m. The Christmas Past Market, a premier St. Tammany holiday event, will also take place on December 12, at the Girod Street shops and restaurants in Old Mandeville, from 10 a.m. to 4 p.m. Attendees are encouraged to don costumes and festive holiday attire for this event, which boasts the theme "Christmas Past Classics." Christmas characters will roam among booths filled by local artists, merchants, and food vendors. There will be arts and crafts activities for children and performances by a trio from the Louisiana Philharmonic Orchestra. End the day with a bang at Coquille Parks and Recreation (13505 Highway 1085) with the 3rd Annual Deck the Park with Pyrotechnics—including food trucks, arts and craft vendors, kids' games and inflatables, a petting zoo, train rides, and more. The event begins at 3 p.m., with the grand finale scheduled for 7 p.m.
Finally, if a more chill, scenic escape is what you want this holiday season, plan to cruise Coastal Mississippi. Spend some time at the Gulfport Premium Outlet Shopping Center (10000 Factory Shop Blvd.) before ending your day at the Annual Gulfport Harbor Lights Winter Festival at Jones Park (Highway 49 and Highway 90). For a more vintage experience, pass by 35 Days of Christmas and Trains at the Mississippi Coast Model Railroad Museum (504 Pass Rd., Gulfport) before heading over to Antiques & More (10345A Auto Mall Pkwy., D'Iberville), where 68 vendors showcase 13,000 square feet of collectibles for sale. However, if fine arts are more your style, keep driving to Downtown Ocean Springs (Washington and Government Streets). This sleepy little arts and crafts village features enough boutiques, museums, galleries, niche shops, and restaurants to fill an entire weekend with sharing and spreading the love of the arts—just as this holiday season's calendar of events promises to spread cheer, far and wide, as we bring 2020 to a close.
Please note, since this article was posted, there have been some changes and cancellations due to increased COVID-19 restrictions. These changes are:
The Slidell Community Christmas parade is cancelled.

Candlelight Caroling at the Trailhead (formerly Dec. 11) has merged with the Benny Grunch concert at Fuhrmann Auditorium (formerly Dec. 3) to be a single event on Wednesday, Dec. 9, at the Trailhead.

Deck the Park with Pyrotechnics is cancelled.

Cajun Christmas at Big Branch is cancelled.