National Hamburger Day falls at the end of the month on Friday, May 28. Traditionally served with French fries, the hamburger is an American favorite that consists of a meat patty placed between a bun and topped with a variety of condiments. To celebrate the day right, grab a few friends and enjoy some juicy hamburgers at one of the five places below!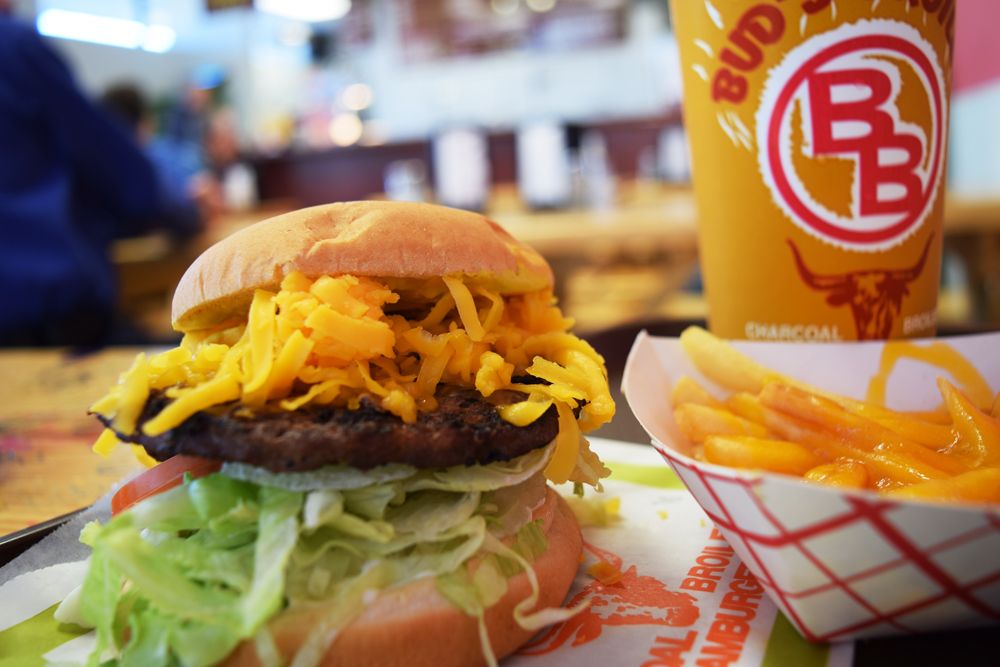 Bud's Broiler
Known for their Charcoal Broiled Hamburger, Bud's Broiler is a great place to grab a quick bite to eat. All burgers are made as they're ordered, and their award-winning sauce adds some extra flavor that appeals to many customers.
Bud's Broiler is a staple for many New Orleanians, being that it has been in the area since 1952. With their Mid-City Location opening soon, celebrating National Hamburger Day has never been easier if you're in the City Park area. Additionally, they have several locations around including spots in Kenner, River Ridge, Covington, and Harvey. Multiple Locations, budsbroiler.com.
Cafe 615
Also referred to as Da Wabbit, Cafe 615 is known for its large portions and Creole cooking. With its iconic Bugs-Bunny-themed sign, you can't miss the restaurant if you are driving around in downtown Gretna. The restaurant and its patrons love the Bugs Bunny sign, and there are even several bunny-themed cocktails that can be ordered.
For National Hamburger Day, the Da Wabbit Burger is a staple menu item. The burger is pan-fried with herbs and seasonings and served on a bun with crispy French fries. 615 Kepler St., Gretna, 504-365-1225, cafe615.com.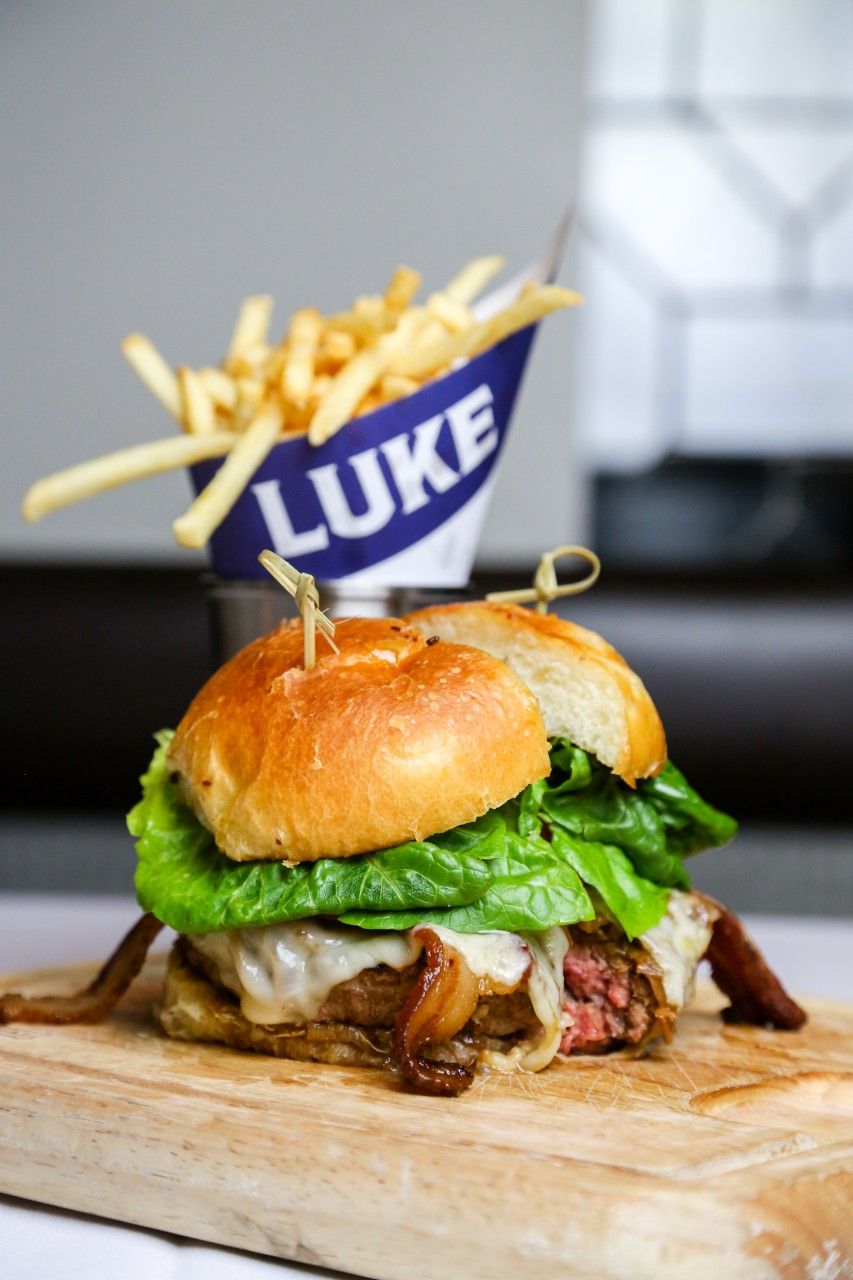 Please U Restaurant
For more than 70 years, Please U Restaurant has been pleasing its customers with great food and exceptional service. With its deal of serving breakfast all day, many people take advantage of the hamburger that is served with two eggs. The restaurant also offers a Hamburger & Egg po-boy that appeals to many as a twist on a regular hamburger po-boy.
If eggs are not your favorite, Please U also offers a juicy hamburger, a regular cheeseburger, and a hot sausage hamburger. For celebrating National Hamburger Day, Please U's prices cannot be beat as all of its burger items fall under $10. 1751 St Charles Ave., 504-525-9131, pleaseunola.com.
Lakeview Harbor
Home of Lakeview's Original Burger, Lakeview Harbor offers a delicious burger that is always cooked to perfection. The restaurant offers a regular burger that can be cooked to your liking, a spicy burger topped with house-made hot sauce, and a turkey burger for a red-meat alternative.
All burgers are dressed and served with a baked potato on the side. On the potato, you can add a variety of toppings that include bacon bits, chives, sour cream, and sauteed mushrooms. You can also substitute the baked potato with a ceasar salad, potato salad, or potato soup for no extra charge. The restaurant also offers even more side options such as fries, tater tots, and seafood gumbo. 8550 Pontchartrain Blvd., 504-486-4887, lakeviewharbor.us.
Luke
Located in the Central Business District, Luke is known for its raw bar with fresh seafood from the Gulf of Mexico. However, the restaurant's seafood isn't the only thing that people love to order—the famous Luke Burger is stacked with some delicious flavors and served with French fries. The burger is topped with Allan Benton's bacon, caramelized onions, tomatoes, and Swiss cheese. This combination of flavors is perfect to enjoy on National Hamburger Day. 333 St. Charles Ave., 504-378-2840, lukeneworleans.com.