Dear old Dad—don't we love him? He deserves a movie list that reflects who he is and rewards him for what he has done. In the spirit of Father's Day, I've come to the conclusion that there are three types of movies: Movies about Dad, movies for Dad, and movies that do not fall within either category.
As for the latter, we won't even address those, but this list is sure to excite and engage all of the fathers we hold so dear. So grab a beer with the man of the hour and check out some films to make him proud.
Father of the Bride (1950)
Forget about the 1991 remake and its sequel. For a hilariously good time, check out one of the all-time Hollywood greats: Two-time Oscar winner, Spencer Tracy, in the role that he was born to play, Stanley T. Banks. He's an attorney, but you wouldn't know it, as he spends the entire film planning, financing, and fretting over the wedding of his only daughter Kay (a lovely, 18-year-old Elizabeth Taylor). There's the initial shock of Kay's engagement to beau Buckley Dunstan (Don Taylor), which warrants the prayerful line, "I hope his last name is better than his first." Directed by the great Vincente Minnelli, you won't want to miss the scene at the engagement party where Stanley is stuck in the kitchen mixing drinks because he was too cheap to hire a bartender.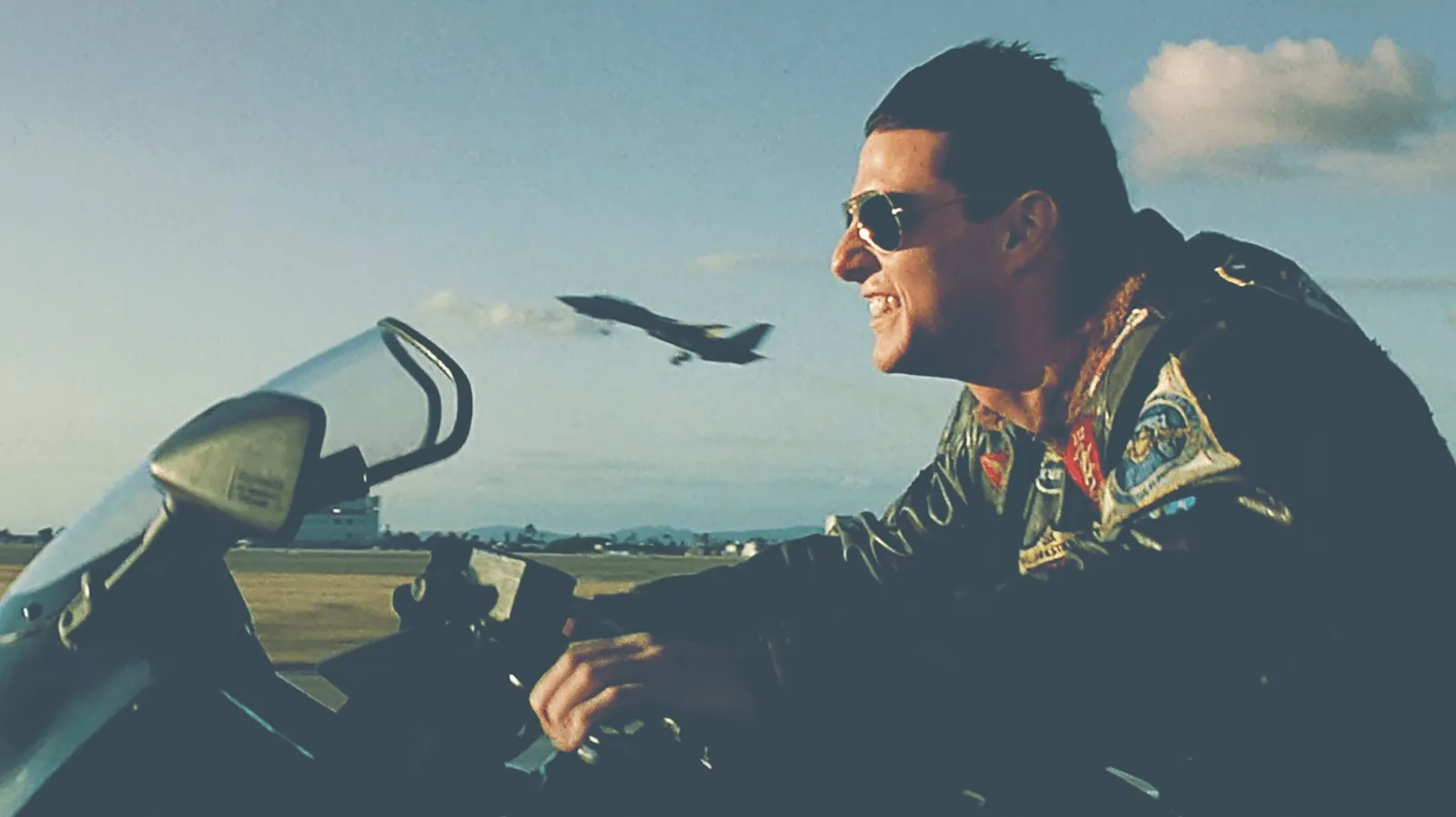 Top Gun (1986)
Okay so this one is most certainly in the category "for" Dad and not "about" him. With the sequel that was 36 years in the making (with a little help from a certain pandemic) lighting up the silver screen as we speak, wouldn't it be a great idea to revisit the original box-office smash, which introduced us to the aviation adventures of Lt. Pete "Maverick" Mitchell (Tom Cruise) and his quest to be the greatest and best-looking pilot the Navy has ever produced? Co-starring Kelly McGillis, Anthony Edwards, and Val Kilmer (returning to cinemas in 2022 as "Iceman"), some dads will surely be thrilled at a little eighties' nostalgia with one of the best-selling soundtrack albums of all-time. While you're at it, why not take him to see Top Gun: Maverick while it's out? You won't regret the time spent with this great guy.
Bullet Train (1975)
Another film that is set to release this summer is director David Leitch's Bullet Train, an action/comedy film with an all-star cast headed by Brad Pitt. Although it's not a direct remake of it, the film borrows more than one aspect of Director Junya Sato's Japanese classic featuring the one and only Sonny Chiba (the original Street Fighter films), who plays Aoki, the Hikari 109's conductor. He has his hands full as a terrorist places a bomb on his train filled with 1,500 passengers and it'll detonate if the speed dips below 80 km/h. Sound familiar? It should, since the plot was basically lifted for 1994's Speed, replacing the train setting with a bus. Star Chiba was one of the most dynamic action stars in 1970s Japanese cinema and enjoyed a career resurgence in the 1990s thanks to Quentin Tarantino. And don't worry, you or dad won't have to read subtitles—it's dubbed.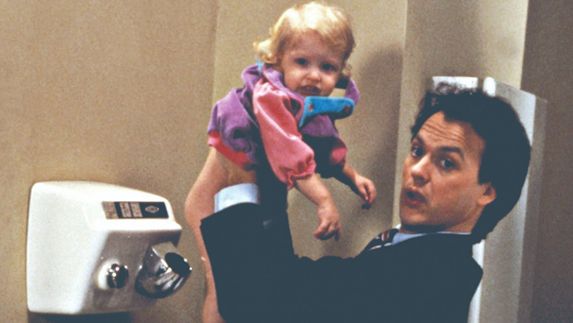 Mr. Mom (1983)
The title means what it says—this comic opus is just what the doctor ordered when it comes to celebrating dad, especially those of the stay-at-home variety. When this film was released in the early 1980s, the prospect of a domesticated man taking care of children while his wife worked was just as foreign an idea as if it would have taken place in the 1950s. Michael Keaton (in his first starring role) is Jack Butler, who is forced to take care of his three children after a layoff. Laugh and marvel at Jack's battles with diapers, household appliances, and see him become a fan of soap operas. The hilarious screenplay was written by eighties icon John Hughes, the genius responsible for such classics as Sixteen Candles, The Breakfast Club, and Pretty in Pink. While he's not a leading man along the lines of Tom Cruise, Michael Keaton's acting career is also going strong nearly 40 years later, with a much talked-about post-credit appearance in Morbius, and his impending return in his legendary Batsuit in the forthcoming The Flash, arriving in cinemas next summer.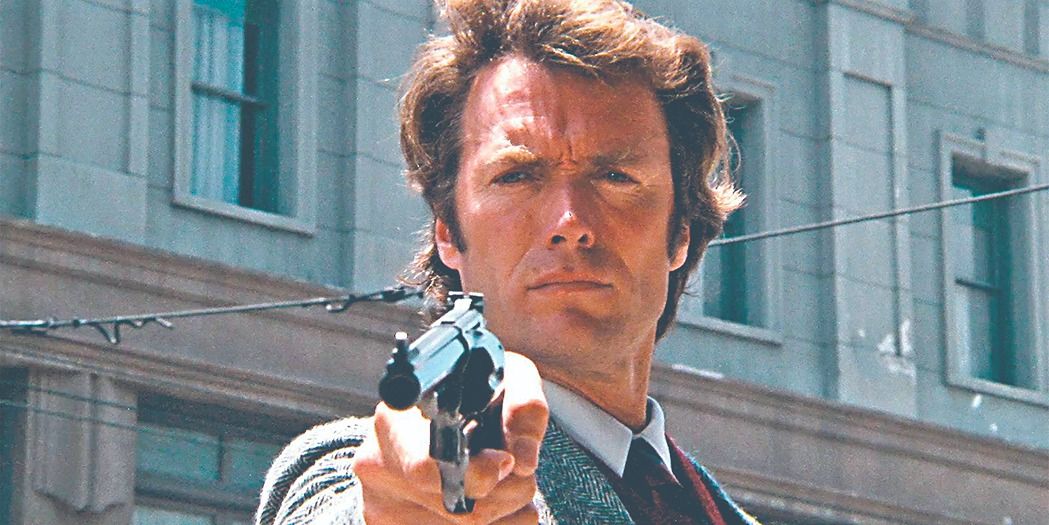 Dirty Harry (1971)
If you really want to surprise that special man in your life, have him revel in a movie that is over 50 years old, but entertaining as hell. Seriously, Warner Bros. dropped the ball when they didn't bring this classic back to cinemas for its 50th anniversary last year. We can blame the pandemic, but director Don Siegel's 1971 classic is the Clint-essential cop movie. Eastwood is Detective Harry Callahan, who's hot on the trail of a vicious serial killer named Scorpio. His unconventional methods keep him in hot water with his superiors on the San Francisco Police Department, but the results brought about due to his faith in his trusty .44 Magnum outweigh their concerns. And you can't go wrong with classic lines such as, "Do you feel lucky, punk?" and "I shoot the bastard, that's my policy." It was the beginning of a franchise that included four more shoot-em-up classics; the last was in The Dead Pool in 1988.
Here are five films that are sure to put a smile on your dad's face. The truth is this list is simply a springboard for an endless array of entertainment to unleash upon dad. He's undoubtedly worth it, and the wonder of film will always be there to create many more memories to share and to cherish. Happy Father's Day.