Crawfish for a Good Cause
A crawfish boil fundraiser will take place on May 27 to benefit New Orleans nonprofit Son of a Saint.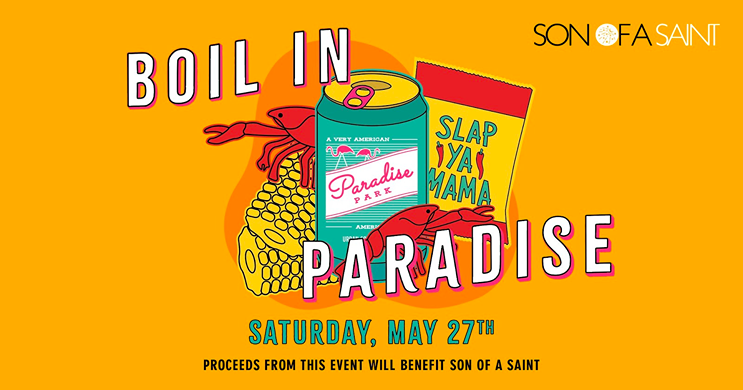 The event, which is titled Boil in Paradise, is being hosted by Urban South Brewery and Slap Ya Mama and will begin at noon at Urban South Brewery, located on 1645 Tchoupitoulas St. There will be delicious food and beer provided by Urban South, flavorful crawfish seasoned with Slap Ya Mama spices, and plenty more to enjoy such as a live DJ, games, and raffle prizes.
All proceeds raised from the event will go directly towards benefitting Son of a Saint, which is dedicated to helping empower fatherless boys in New Orleans through mentorships, peer-to-peer relationships, exposure to constructive experiences, development of life skills, and emotional support.
The boil is free to attend, but anyone interested in going to Boil in Paradise should RSVP to the event's Facebook page. Also, the crawfish will be boiling starting at noon until there are no more, so make sure to arrive at the beginning to ensure you get some crawfish.
For more information about Urban South Brewery, Slap Ya Mama, and Son of a Saint, make sure to visit their websites.