It's hard to say when tacos became massively popular in the U.S., sparking things like Taco Tuesday into pop culture. The taco as we know it may have come into existence in the 1800s when silver mines were booming in Mexico. Taquerias eventually popped up all around Mexico City and started selling these inexpensive but delicious tacos.
Tacos can now be found all over the world including many restaurants serving up tacos in town. It's not uncommon for these restaurants to have a wait list, especially on Tuesdays.
The Best Tacos You Can Get in New Orleans
1. Juan's Flying Burrito
Multiple Locations, juansflyingburrito.com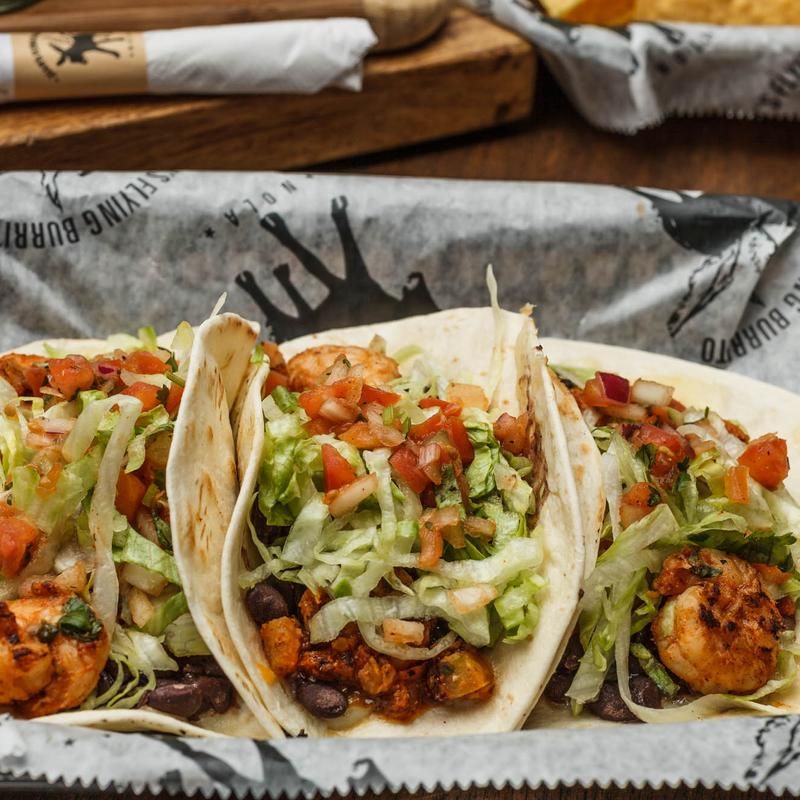 Juan's was once known as the rock n' roll Mexican joint on a bustling corner on 2018 Magazine Street. That original location has expanded outward to three more locations that are all hopping with activity for lunch and dinner. Check out the Mid-City location (4724 S. Carrollton Ave.), CBD location (515 Baronne St.), or the new Uptown location (8140 Oak St.) to get your flying burrito fix.
Juan's has way more than burritos. Try out the huge Juan's Taco Salad with a satisfying mix of ground beef, chicken, grilled corn, bell pepper, cheese, lettuce, salsa la fonda, sour cream, black olives, and jalapenos. The Vegetarian Taco Salad has tofu and black beans in lieu of meat.
2.

Felipe's Mexican Taqueria
Multiple Locations, felipestaqueria.com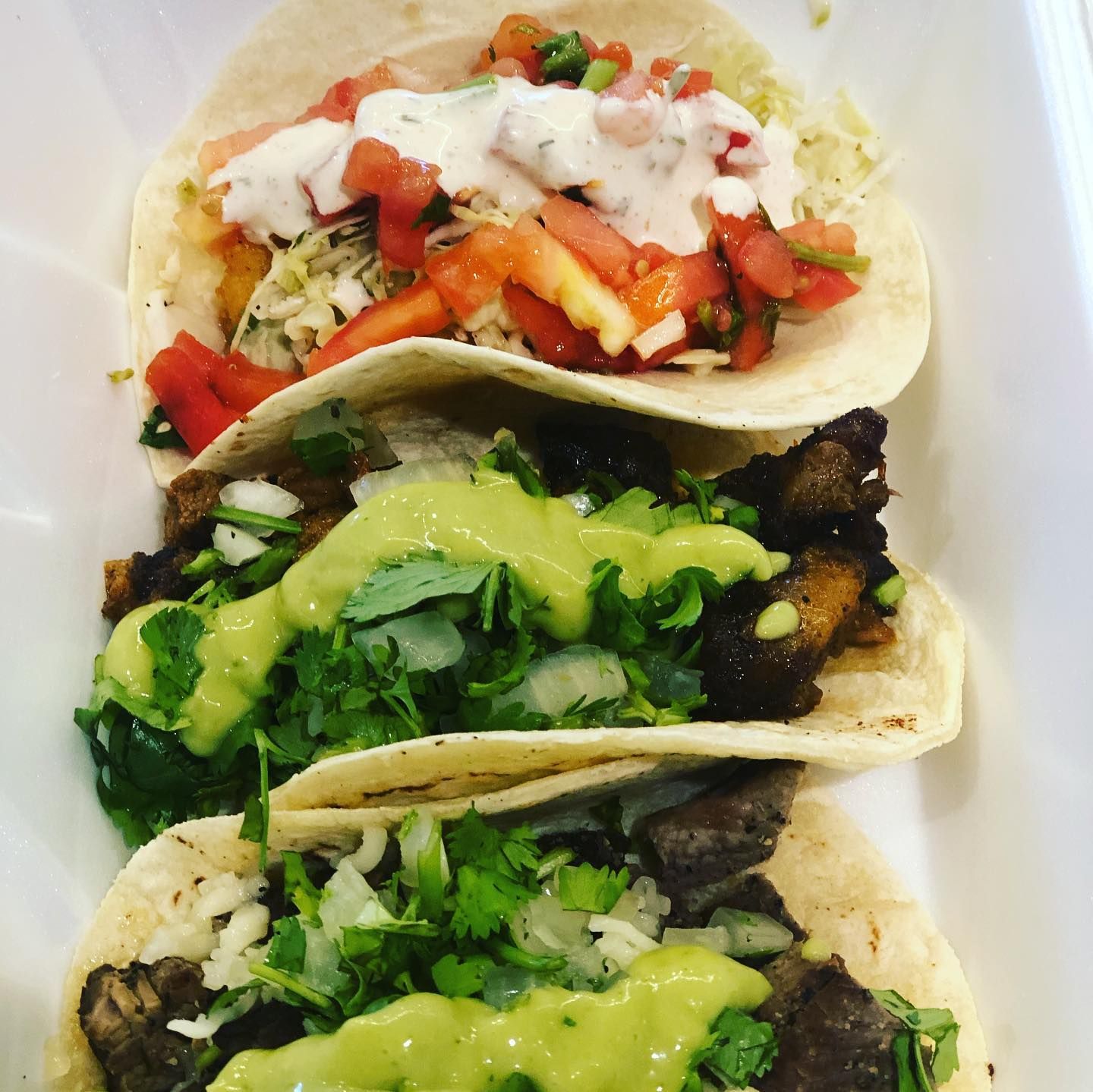 Felipe's is one of the hottest Mexican restaurants in town, and it was necessary to make multiple eateries around the city to feed all of their fans. You can get the fantastic fare from Uptown (6215 S. Miro St.), Downtown (301 N. Peters St.), and Mid-City (411 N. Carrolton Ave.). Each location offers you the option of building your own tacos so you know exactly what you're getting.
If you don't want to make your own, the signature tacos are the best. The Gringos Tacos are filled with ground beef, lettuce, pico, jack cheese, and crema sauce. The Mexico City Tacos feature al pastor, cilantro, onion, and made-in-house Guacamolillo Sauce.
3. Barracuda
Multiple Locations, eatbarracuda.com
Barracuda is a hip taco stand with outdoor seating at the Uptown location (3984 Tchoupitoulas St.) and the Westbank location (446 Pelican Ave.). College kids especially love this place. The menu is small and specializes in gourmet tacos served on flour tortillas with cilantro, lime, and onion (unless otherwise noted).
Your options are the marinated meats you choose to fill them with. For example, the chicken is grilled and marinated in achiote, citrus, and mild guajillo chili adobo. The roasted pork shoulder is braised in smokey and spicy morita chile adobo. Vegetarians will love the grilled mushrooms with salsa macho, onion, and cilantro.
4.

Rum House
3128 Magazine St. (504) 941-7560, therumhouse.com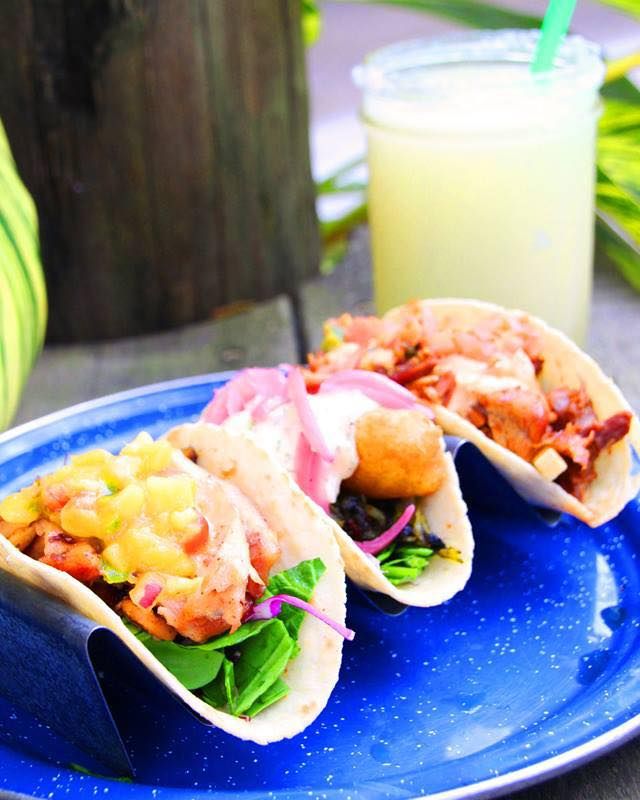 Rum House is a lively place to enjoy Taco Tuesday ($3 tacos and $5 margaritas), but you can enjoy it any day of the week. As the name suggests, this restaurant specializes in Caribbean-inspired fare. The Calypso Beef Taco is an excellent representation of that: island-marinated flank steak, guacamole, and avocado lime cream in a corn tortilla with shredded spinach.
The Curry-Roasted Cauliflower Taco is a vegan's delight with roasted cauliflower, tamarind glaze, and Trinidadian curried slaw. The Drewbrees Day-Bree Taco is smothered brisket, French fries, queso blanco, and pico de gallo.
5.

El Taco Loco
634 S Carrollton Ave. (504) 372-3224, eltacoloconola.com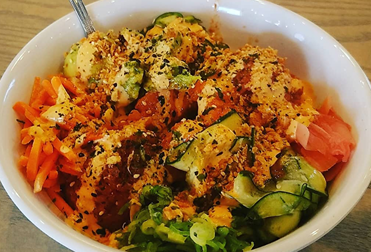 El Taco Loco promises authentic Oaxacan tacos that may be the best you've ever tasted. The signature El Taco Loco Taco is made with cochinita pibil (slow-roasted pork) with onions, cilantro, and house special sauce. There are also seafood and steak tacos available for just $5 for two tacos.
If you prefer eating your taco with a fork, the taco salads are for you. The Cochinita Taco Salad has that flavorful slow-roasted pork from the El Taco Loco Taco with onions, lettuce, beans, pico de gallo, sour cream, and cheese. Check out the tasty churros for dessert. They come in plain, cream, and cajeta.
6.

Vals
4632 Freret St. (504) 666-2397, valsnola.com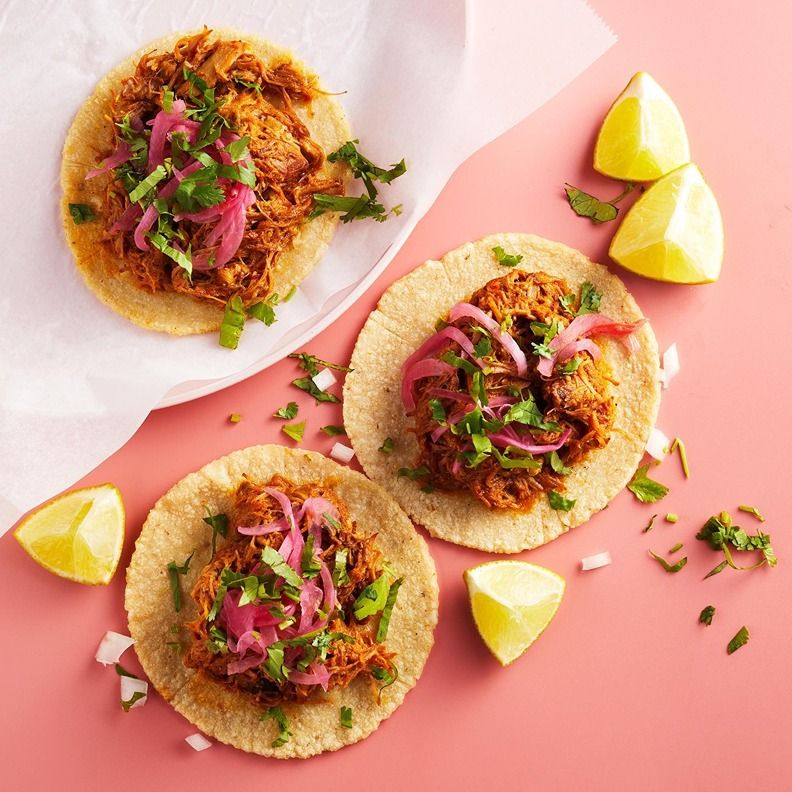 If you're hanging out on Freret Street, take a stroll over to Vals. This former service station-turned- gorgeous contemporary Mexican restaurant features a large, friendly patio perfect for outdoor dining on nice days. The food menu is humorously divided into Not Tacos and Tacos. And the drink menu is divided into Not Margaritas and Margaritas. It makes choosing your items a little bit easier.
For Not Tacos, check out the Quesabirria (braised brisket, Chihuahua cheese, and consommé). The Tacos have flavors including Crispy Beef Belly, Chicken in Green Mole, Fried Fish, and Sweet Potato. Wash it down with a Vals Margarita which is organic blanco tequila, orange liqueur,
7.

Taqueria Corona
Multiple Locations, taqueriacorona.com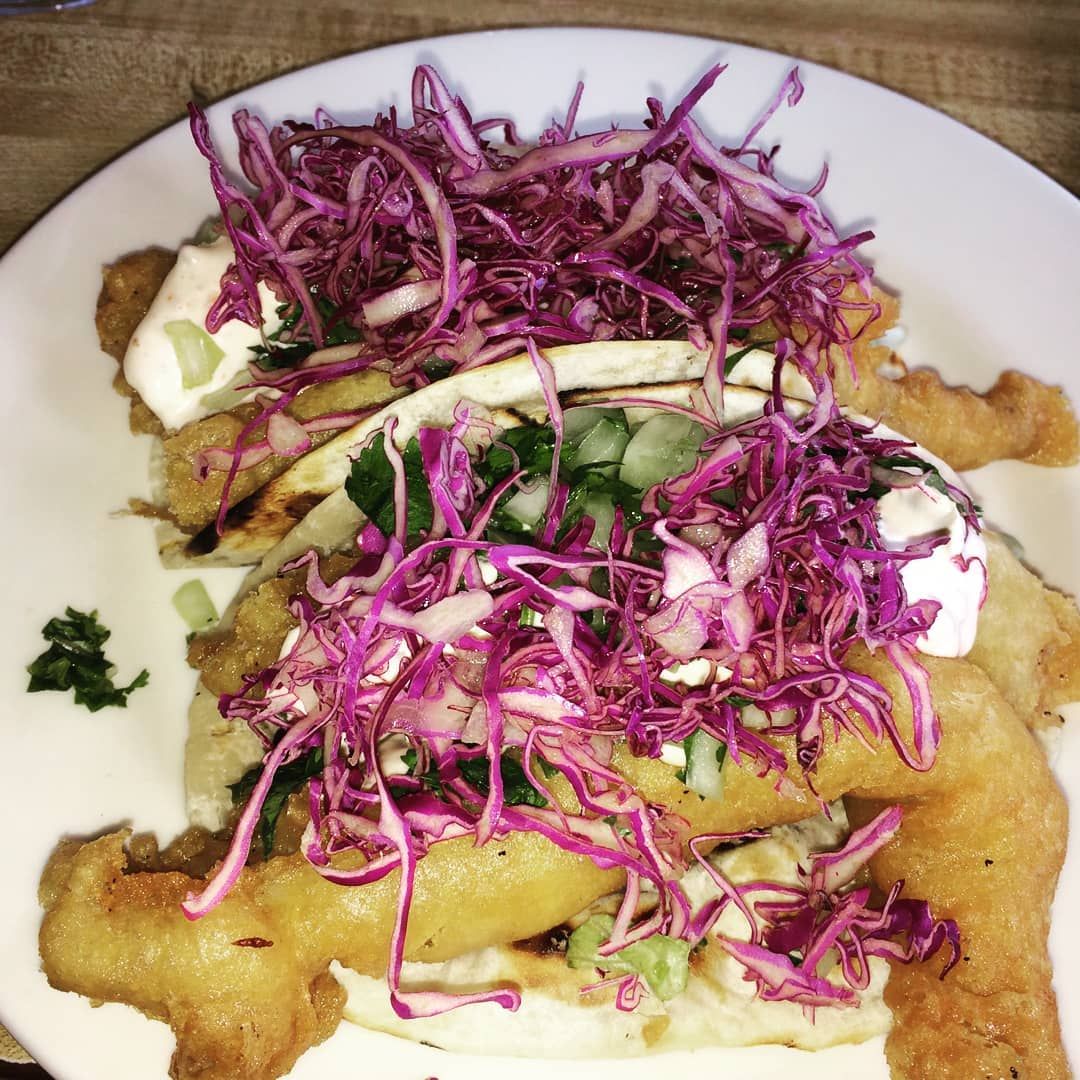 You can get to a Taqueria Corona to satisfy your taco craving in Uptown (5923 Magazine Street), in Metairie (3535 Severn Avenue), and in Harahan (1827 Hickory Avenue). Each location has a wide variety of tacos, some of which you won't find elsewhere.
Keep it traditional with tacos like the Fish Taco, Pulled Pork Taco, Chorizo Taco, or Beef Tongue Taco. Or make it interesting with something like the Philly Cheese Steak Taco with ribeye steak, onions, red and green peppers, and house-made queso. The Blackened Shrimp Taco is also a winner with blackened Gulf shrimp, onion, cilantro, red cabbage, and grilled pineapple salsa.
8.

Panchita's Mexican Criolla Cuisine
1434 S Carrollton Ave. (504) 281-4127, orderpanchitasmexicancriollacuisine.com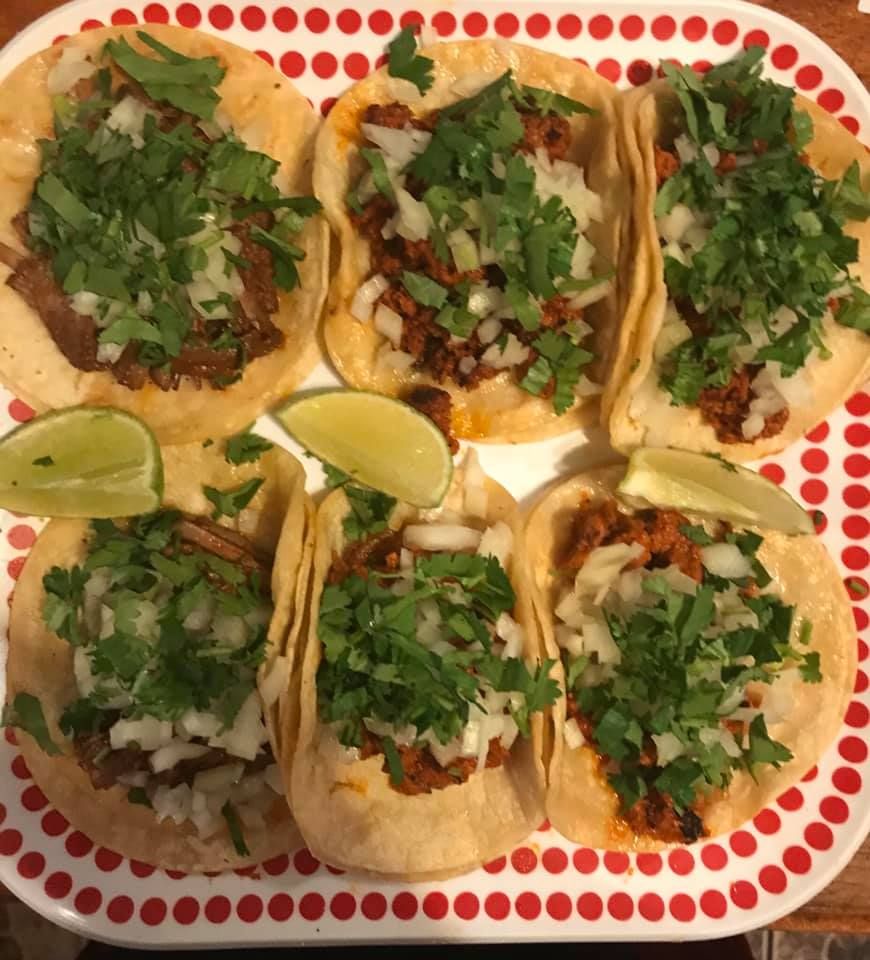 You have got to check out the taco salads at Panchita's! They are served inside an impressive fried tortilla bowl and can have grilled chicken, fish, or shrimp on a big bed of lettuce and veggies.
Those who prefer all the meat will want to look at the Molcajete, a sizzling bowl of steak, chicken, shrimp, bacon, onion, and melted cheese which is served with rice, beans, pico de gallo, and homemade tortillas. Panchita's is open daily from 11 a.m. to 8:30 p.m. so you can certainly find time to pay them a visit.
9.

Tacos & Beer
1622 St Charles Ave. (504) 304-8722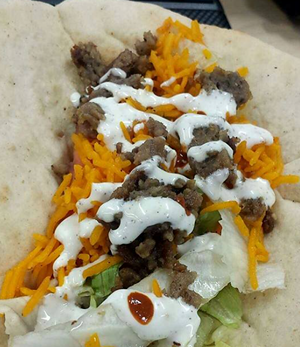 This upbeat restaurant sits on a hopping stretch of St. Charles Avenue, so you can easily access it by driving, walking, or even riding the streetcar. You can tell by the name that the tacos are off the chain. The Street Taco is a Mexican street-style taco with your choice of meat, onion, and cilantro. You should definitely add the grilled portobello mushrooms to it.
The meat and veggie options are spectacular. You'll probably end up getting tacos with a few different meats. Your options are: grilled chicken, carne asada, chorizo, carnitas, al pastor, birria, saudero, lengua, tinga, carne molida, shrimp, and mushroom.
10.

Chilangos
2633 Williams Blvd. (504) 469-5599, chilangosnola.com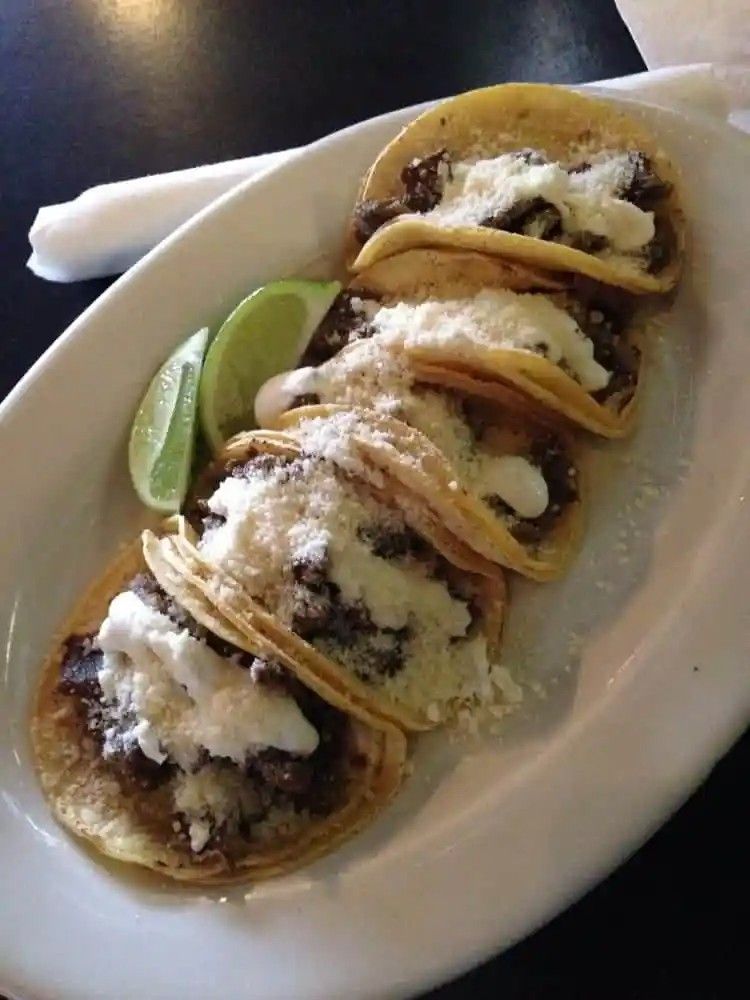 Chilangos has been serving expertly-made Mexican fare since 2007. This large menu features all kinds of platters, flautas, tortas, fajitas, and more, but there are several tacos to choose from as well. The Tacos Birria Chilangos comes with four brisket tacos grilled with cheese and topped with savory sauce.
For less than $10, you can choose the meat in your five tacos. The selections include: asada, pastor, chicken, carnitas, birria, chicharron, lengua, tripe, and beef cheek. For something totally unique, have the Torta Hawaiana with ham, pineapple, cheese, lettuce, pico, and avocado.
Where to Get Tacos in New Orleans
Crunchy shell, soft shell, lots of meat, veggies only, very traditional, truly innovative; there's no wrong way to enjoy tacos. It's best to order some freshly-made chips and hot salsa to go along with them. Or you can get a nice, cold margarita to wash it down.
Do you know of better tacos than these restaurants have to offer? Let us know where to go!