September 23 marks National Singles Day, and what better way to celebrate than with a night out on the town?
The best way to meet new people is to put yourself out there, and New Orleans has plenty of options to choose from to do just that. Whether it's a bar or a restaurant, the possibility of meeting new people and other singles is high. With that being said, here are ten of the best spots for singles to visit.
10 Spots in New Orleans for Singles
1. The Carousel Bar & Lounge
214 Royal St., (504)-523-3341, hotelmonteleone.com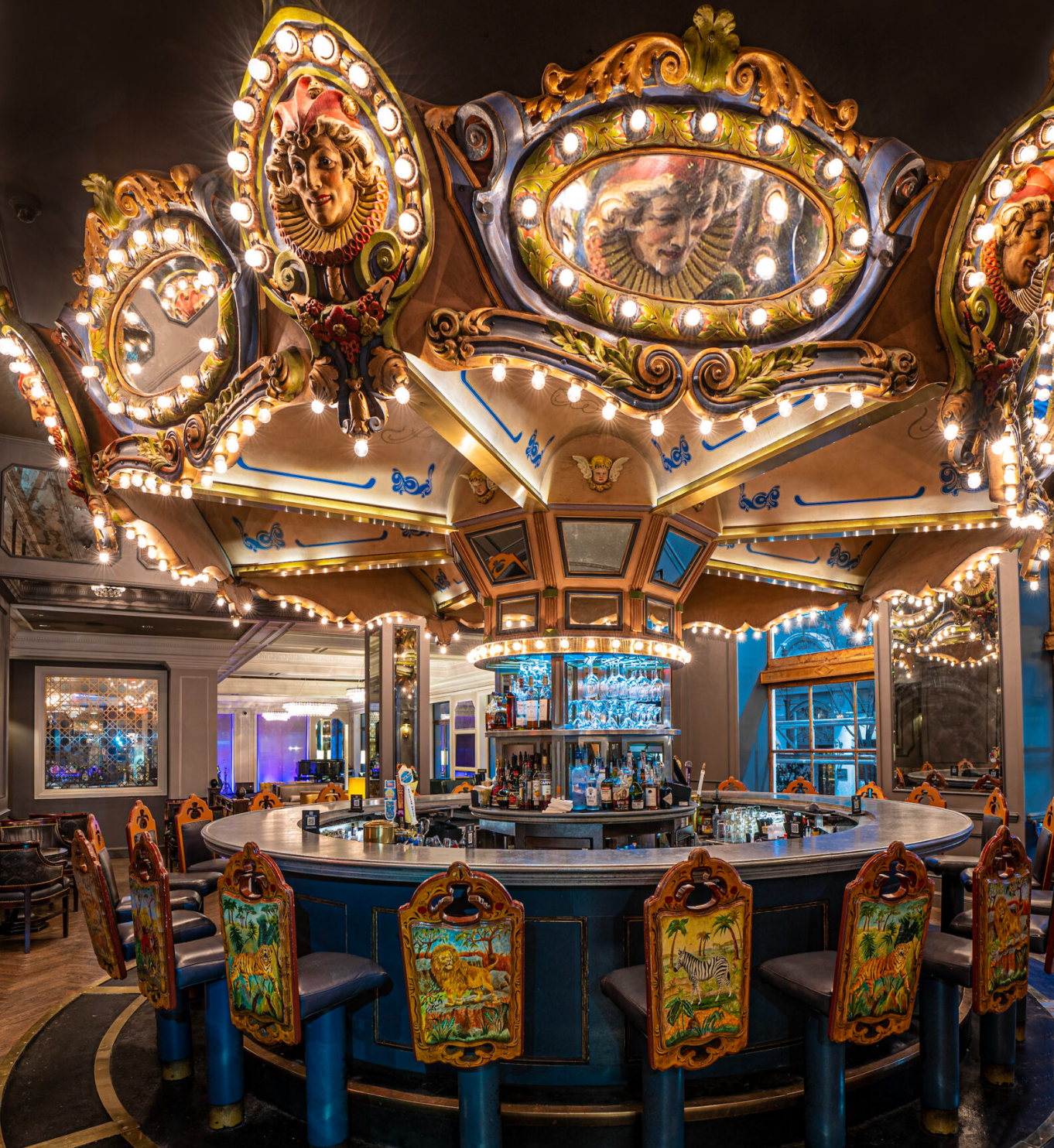 Located in Hotel Monteleone, The Carousel Bar & Lounge is New Orleans' one and only rotating bar. The bar has been spinning since it first opened in 1949. The bar has a carousel-themed design and experiences a subtle rotation every 15 minutes.
The Carousel Bar is open daily from 11 a.m. to 12 a.m. and features live entertainment every Wednesday through Saturday.
2. Bar Tonique
820 N Rampart St., bartonique.com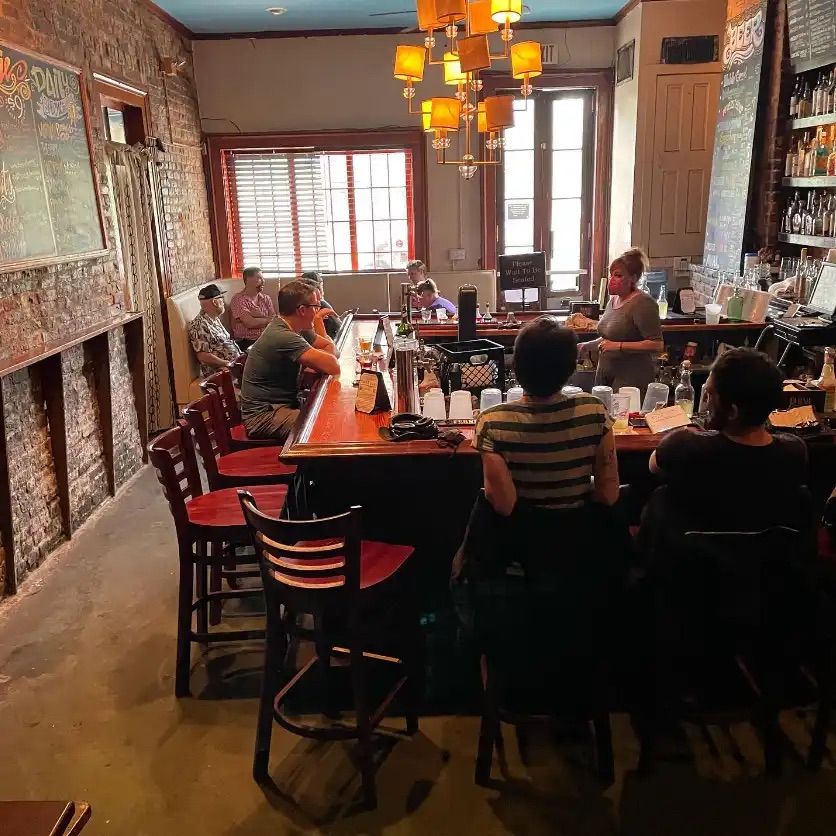 Bar Tonique is New Orleans' first free-standing craft cocktail bar. A mix between dive bar and high-end cocktail den, Bar Tonique is a comfortable and welcoming space for all visitors. Centering their business around equity, Bar Tonique is minority owned with a uniquely diverse staff.
Loved by the locals, Bar Tonique's happy hour consists of $5 cocktails during the week. The bar is a cozy space perfect for meeting a potential special someone and engaging in thrilling conversation.

3. BMC Balcony Music Club
1331 Decatur St., (504)-301-5912, facebook.com/BMCneworleans/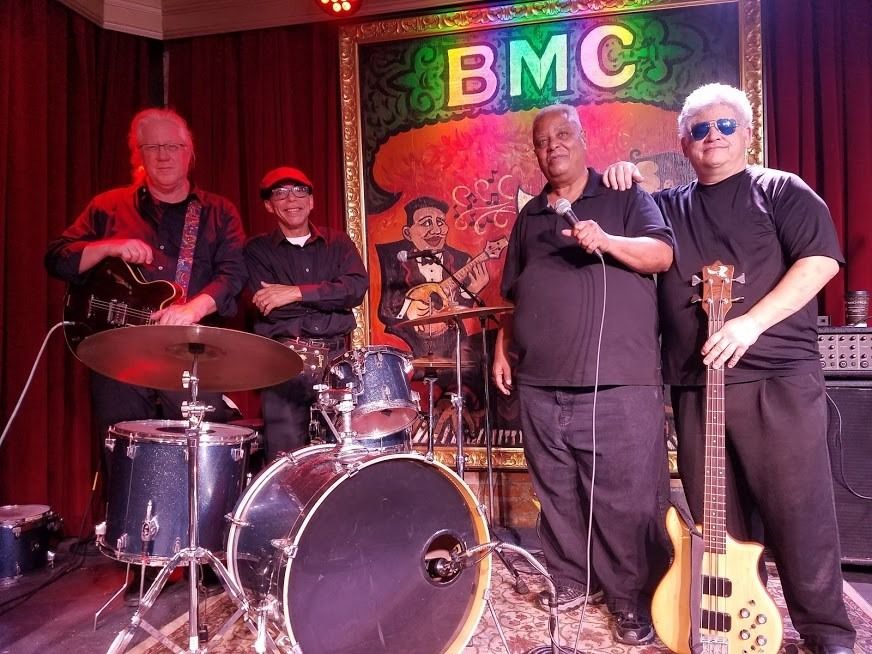 The Balcony Music Club (BMC) features live music every day on the corner of Esplanade and Decatur. This venue is rich in culture with music performances ranging from brass, jazz, blues, folk, funk, rock, and country. With the spacious venue, dancing is encouraged.
With no cover and happy hour specials, this bar is a great place to pop into on any night of the week.
4. The Maison
508 Frenchmen St., (504)-371-5543, maisonfrenchmen.com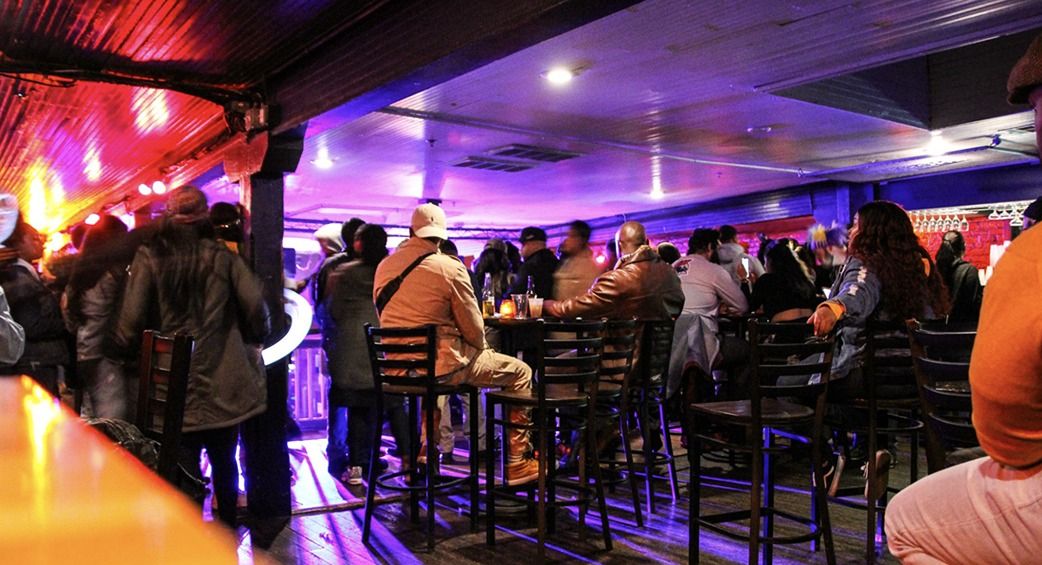 The Maison is a great spot on Frenchmen Street for live music, dancing, events, burlesque shows, and more. Reserve a premium table for seating with a great view during dinner and jazz shows, or reserve a VIP section for a group of up to 12 guests.
The Maison also offers a mixology class, where you can learn about New Orleans' cocktail history and enjoy the cocktails you make. Or participate in a New Orleans Murder Mystery night.
5. French 75 Bar
813 Bienville St., (504)-523-5433, arnaudsrestaurant.com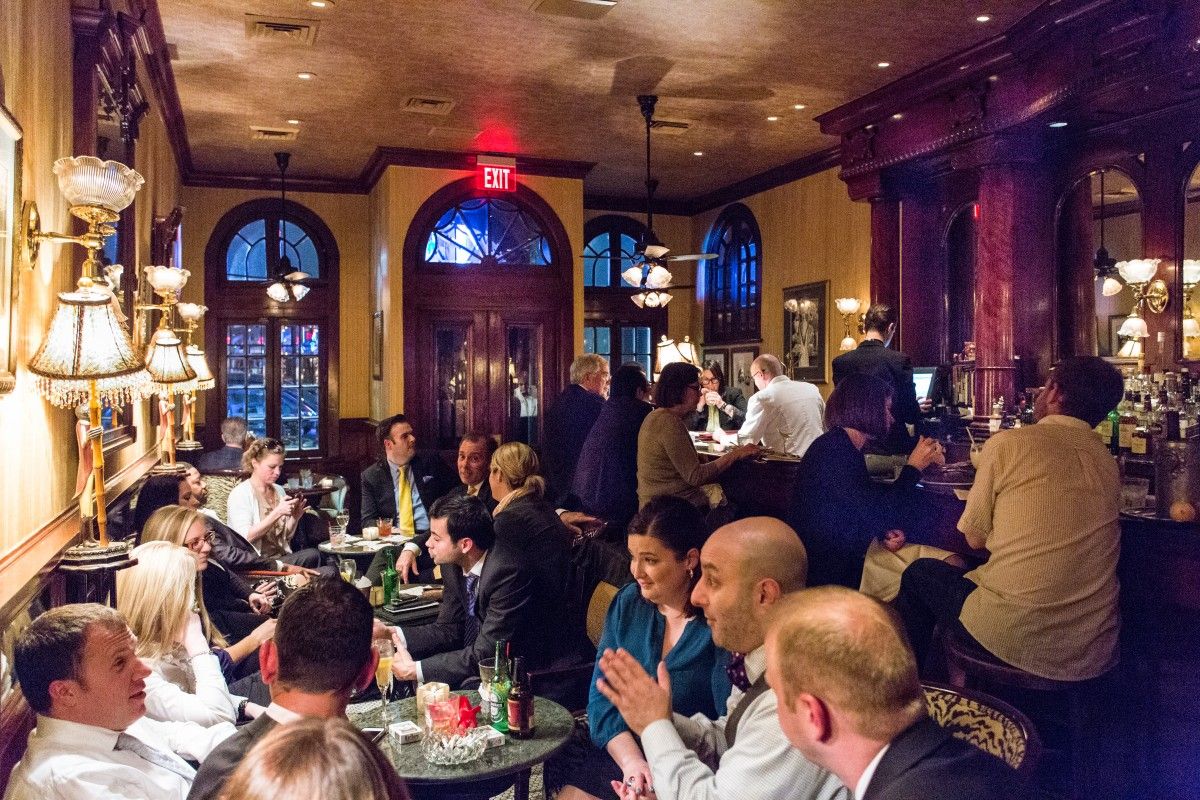 This bar and its cocktails are inspired by France and, ultimately, New Orleans. They feature hand-crafted cocktails using locally sourced ingredients, homemade syrups, and liqueurs.

The French 75 was originally a "gentlemen-only area" before being reopened as the premium cocktail bar it is today. The bar emphasizes top-tier spirits, classic cocktails, and great cigars.
6. The Dungeon
738 Toulouse St., thedungeonneworleans.com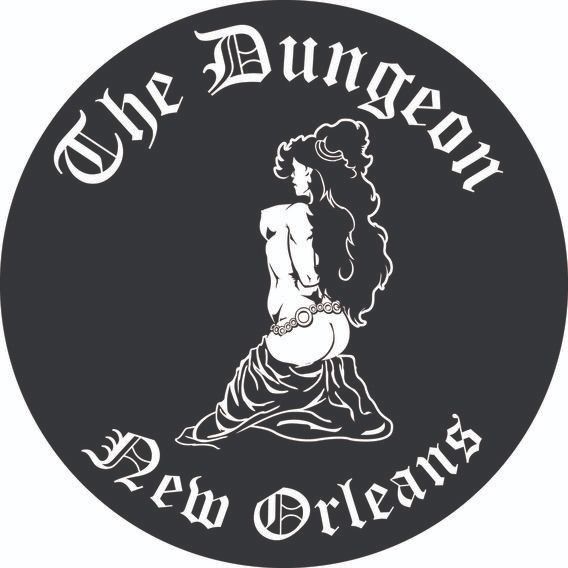 Opened in 1969, the Dungeon is New Orleans' secret vampire bar. To find it, look for a tiny entranceway of a narrow alleyway as you walk down Toulouse Street. Above a cell door will be a sign that reads, "The Quarter's Most Unique Night Spot."
The Dungeon is two stories with a gothic theme, the interior has black walls and provocative red lighting. Dance in one of the bar's metal cages to the heavy metal music being played from an old-school jukebox.
7. Tropical Isle's Bayou Club
610 Bourbon St., (800)-475-3649, tropicalisle.com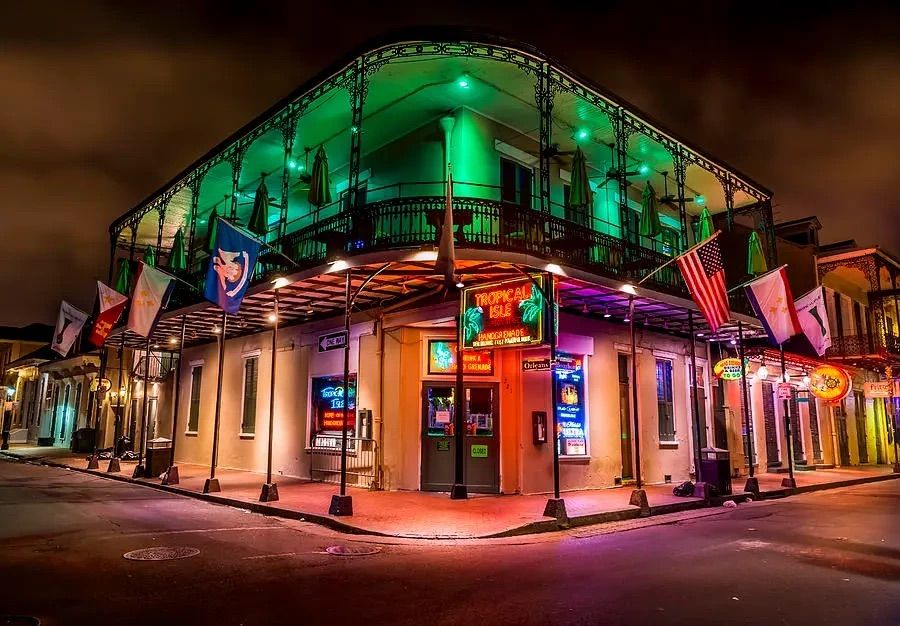 This bar, with five different locations, is home to New Orleans' most powerful drink "The Hand Grenade." Rated the #1 bar in the French Quarter, and known for their famous drinks, Tropical Isle has one of Bourbon Street's largest balconies. The bar also features live music entertainment every night.
Immerse yourself in the culture of New Orleans at Tropical Isle and dance to blues, jazz, and zydeco music.
8. Republic NOLA
828 S Peters St., (504)-528-8282, republicnola.com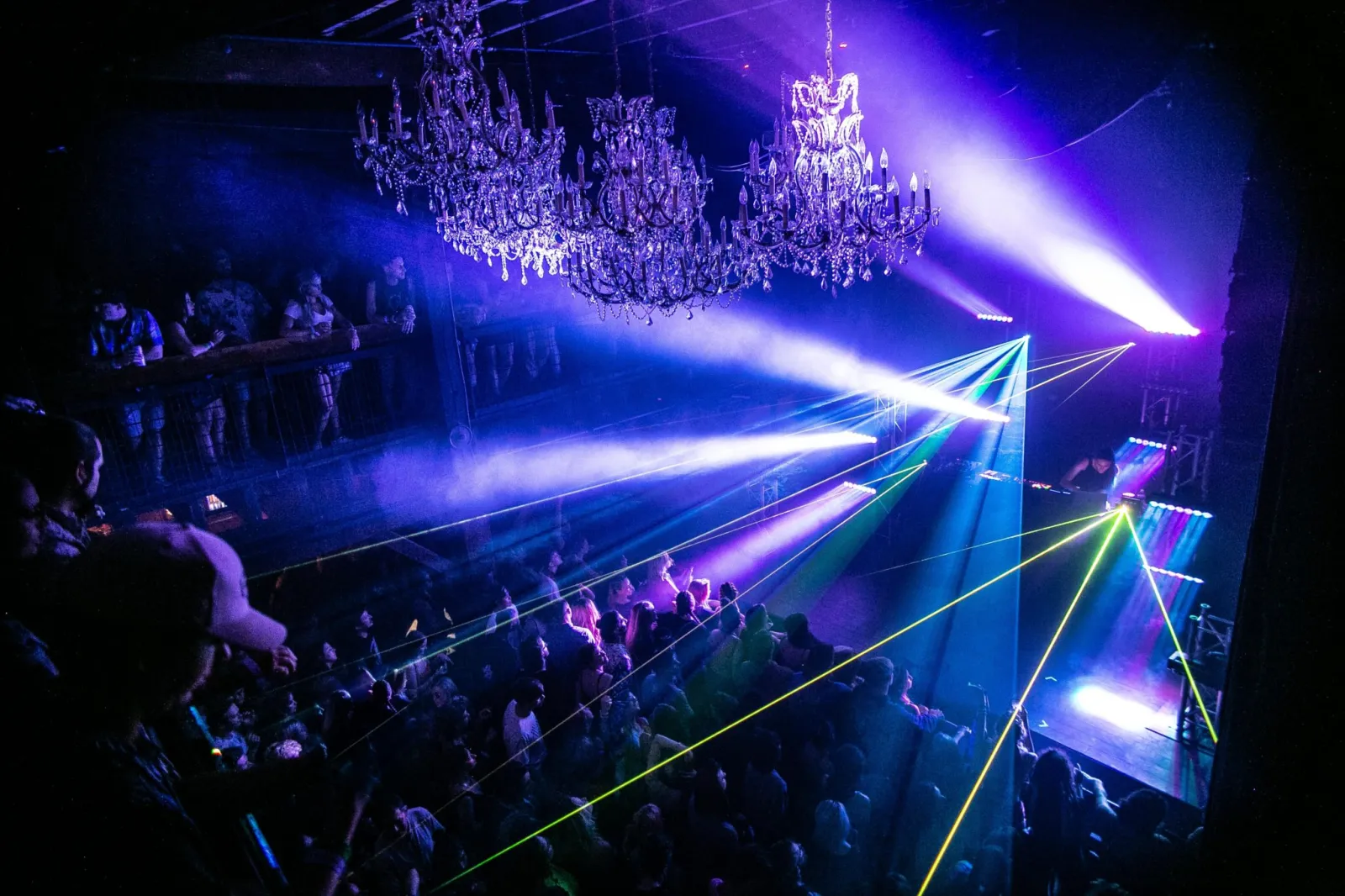 Republic NOLA is located in a historic warehouse that has been restored with modern amenities. The vintage hand-painted murals and beautiful chandeliers, mixed with state-of-the-art sound and lighting systems, create a unique atmosphere.
The free and fun energy of Republic NOLA can be felt throughout the entire space, visit Republic NOLA and experience the energy for yourself.

9. Bayou Beer Garden
326 N Norman C Francis Parkway, (504)-302-9357, bayoubeergarden.com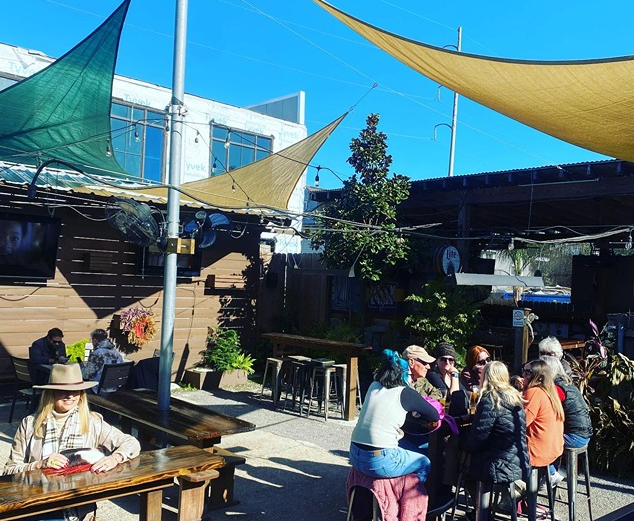 There's a space for everyone at Bayou Beer Garden! With patio/outdoor seating, an extensive beer selection, pool tables, and darts, it is the perfect spot to hang out and meet new people.
Bayou Beer Garden is open Sunday to Thursday from 12 p.m. to 12 a.m., and Friday and Saturday from 12 p.m. to 1 a.m.
10. Saints and Sinners
627 Bourbon St., (504)-528-9307, saintsandsinnersnola.com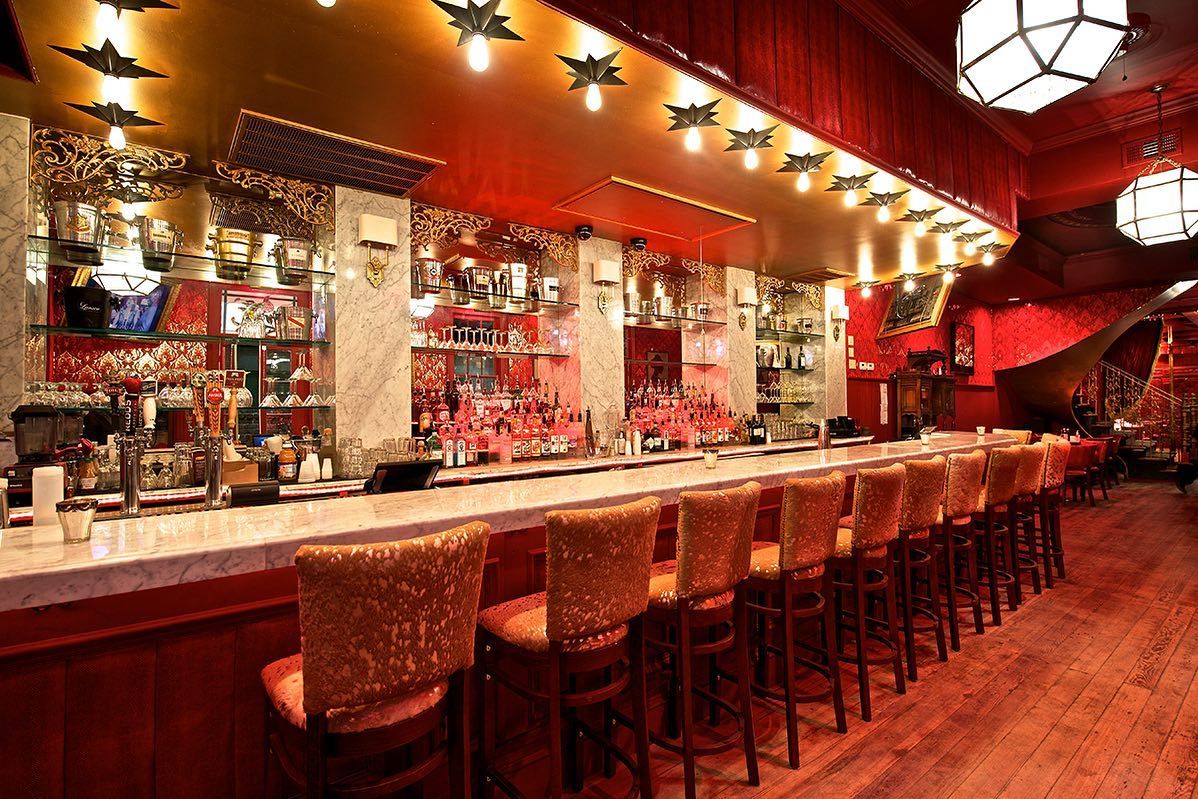 Saints and Sinners is modeled after New Orleans' famous red light district! Opened by Channing Tatum after he fell in love with New Orleans' laissez les bons temps rouler atmosphere, Saints and Sinners is situated in a historic building that has stood since the brothels of the late 1800s and early 1900s were legal.
The lively bar and dining room will feel like the days of heavenly company and sinfully good times.

Best NOLA Spots for Singles
Whether you visit one of these establishments during the day or at night, these places are sure to be romantic spots to go if you're looking to meet that special someone. Even for groups of singles, these New Orleans gems are ideal spots to have a group hangout and meet eligible bachelors or bachelorettes.
New Orleans' nightlife is full of endless possibilities when it comes to picking a place to go out. Start planning your evening and enjoy a night meeting new people, dancing, eating, drinking, and having a great time.