NOLA's Heavy Metal Bands
New Orleans is without debate one of the world's most renowned musical cities: the birthplace of jazz, bounce, and rhythm & blues.
What many people fail to recognize is the influence New Orleans had on the evolution of heavy metal. Various styles of metal dominated MTV and album charts in the later decades of the past century into the early aughts, many carrying torches first lit right here.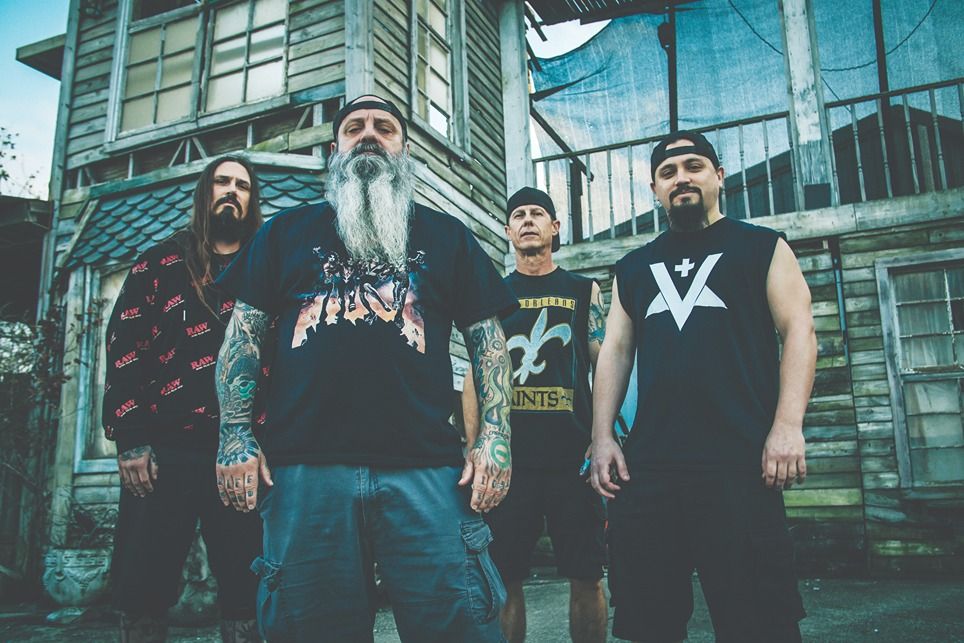 "It was hard to be accepted locally when we got started," says Kirk Windstein, guitarist/vocalist for local metal veterans Crowbar. "A lot of old school musicians didn't take us seriously because we were playing heavy music—that's why we made our bread and butter touring around the world."
Crowbar is often credited with pioneering the "sludge metal" subgenre in the late '80s, a sound further championed by local legends Soilent Green, Eyehategod, and Acid Bath.
"Metal is like a drunk uncle who comes around during the holidays," says Kyle Thomas, guitarist/vocalist for New Orleans metal band Exhorder. "You don't really want them there and can't wait for them to leave."
Formed in the mid-80s, Exhorder are often regarded as progenitors of "groove metal," a style embraced in the '90s by bands such as Pantera (also with New Orleans roots) and Sepultura; it was also elemental to nu-metal, the predominant alt-rock sound of the decade's end.
State of Metal Today
Today, metal has all but disappeared in popular music. As of this writing, the only metal albums on the Billboard 200 are Metallica's Black Album and Guns 'N' Roses' Appetite for Destruction, both released more than 30 years ago.
Metal's turn-of-the-century commercial cliff dive was driven by both cultural and technological factors. First, angry rock music was cast as a sacrificial lamb in 1999 to explain (or, more accurately, redirect blame) for the events of the Columbine High School massacre and Woodstock '99 riots. This was not a new phenomenon; heavy metal was previously cast as a key influence on '80s "Satanic Panic" and the West Memphis Three, wrongfully convicted of murder in 1993. Two years later, metal's bad rap preceded it in the days following 9/11 when radio stations and record labels ceased promoting music listeners may find upsetting—mostly aggressive rock.
"None of us on the local scene set out to be commercially accessible. We don't write that kind of music. We don't play that kind of music," says Windstein. "Still, in the '90s an underground band like [Brooklyn's] Type O Negative would play on MTV. You don't really have outlets playing that kind of music anymore—especially locally. The industry really kind of ignores us."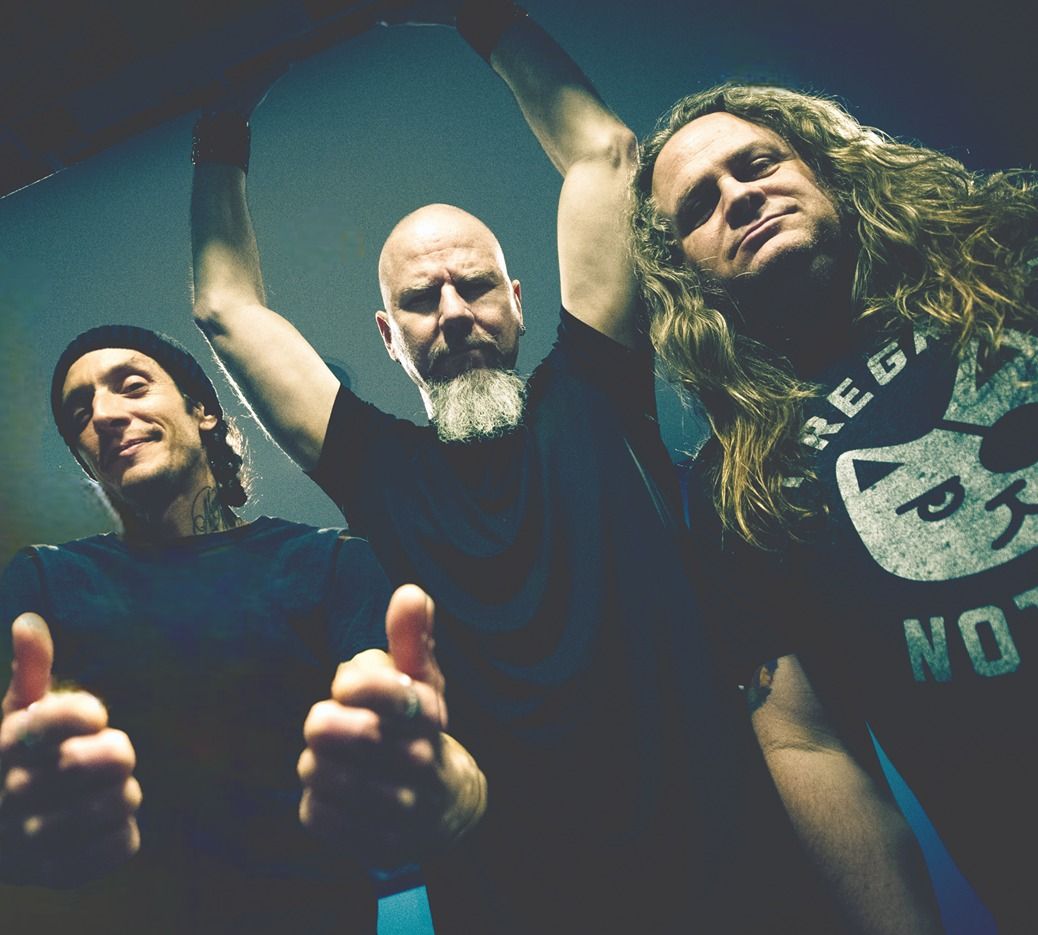 While heavy music's public image was taking a beating, another war was underway with more dire repercussions for its major label profitability. The rise of broadband internet access and file-sharing services ignited a wildfire leaving record sales in ashes; likewise, emerging social networks allowed fans to discover new music independent of music television and radio.This new normal poses some unique challenges for metal musicians.
For one, the snackable snippets of content served on Tik Tok and Instagram's Reels are not engineered for the attention span of someone looking for an extended guitar solo. Second, record labels are far less likely now to gamble on an act that isn't a sure thing. In a Sep. 10, 2022 episode of Rolling Stone's "Music Now" podcast, Fall Out Boy guitarist Joe Throhman recounts how when his band returned from a hiatus in 2012, their only guarantee to get new music on the radio was to work with co-writers to guarantee hits, despite churning out multiple multi-platinum albums less than ten years prior, and having a much more marketable pop-rock sound than extreme metal.
These co-authors are no-doubt writing specifically to game the aforementioned social algorithms now that 65% of the record industry's global revenue comes from streaming. Factor in sampling, used in more than half of the past five year's top albums, and the growing existential threat of AI-music generators, and the long-romanticized singer/songwriter are quickly becoming an endangered species in mainstream music.
"In the heavy rock world, the artists are the writers," says Thomas. "From the pop-side of the industry, it's harder to control when it's not multiple writers spitting out artists left and right without any real artistic involvement."
To be clear, landing a major label contract is not necessary to be successful, but it is a great way to make a living doing what you love.
"The old days where record sales were significant and everyone had fancy cars and million-dollar homes is a pipe-dream," says Thomas. "You rarely see a band making a career off just one band. Many are involved in multiple projects or side cover bands. Others get into managerial and production work. I have my side hustles now too. It's not easy."
Metal Music Holds Strong
Despite these challenges, the metal scene continues to thrive locally and beyond.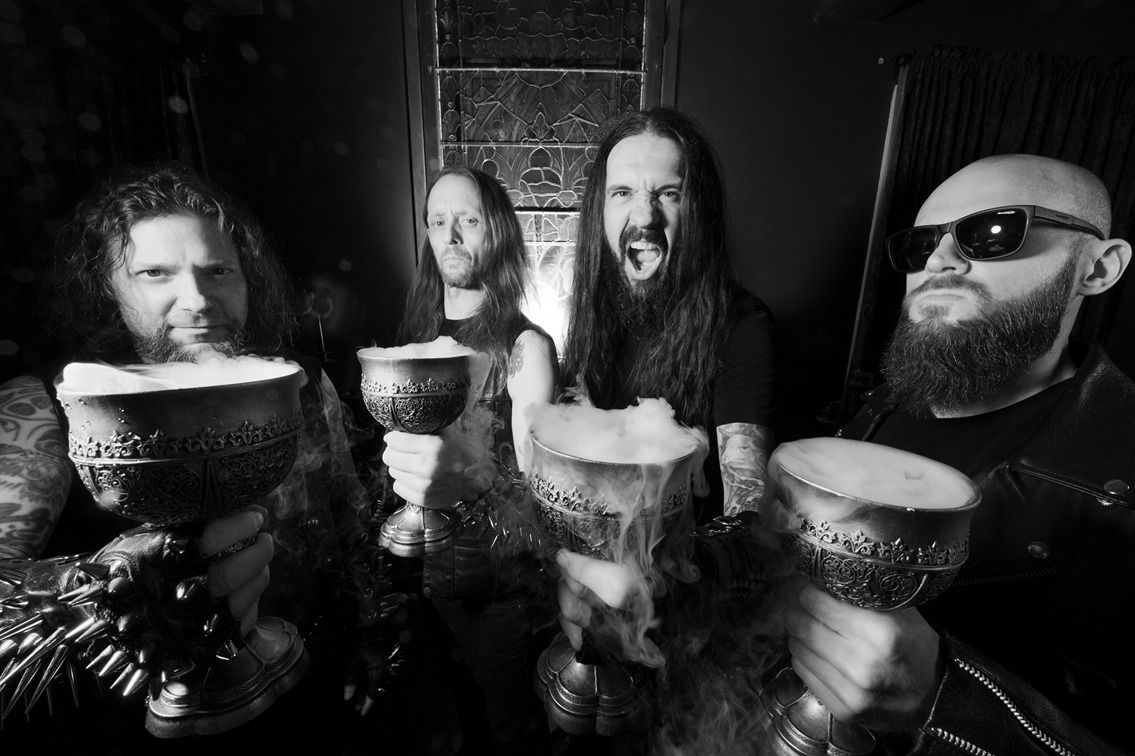 "Metal definitely isn't as big on a mass audience level," says Sammie Duet, guitarist and backing vocalist for New Orleans extreme metal band Goatwhore. "It's gone underground, but the audience is still massive. There are a lot of great bands coming out of the local scene still, and they are doing things on a big level."
Thomas agrees that the number of young people at his shows, and young bands coming up along the Gulf Coast, has grown in just the past five years.
As for NOLA-metal's founding members, Exhorder are gearing up for a European tour this spring, and a new album release later this year. Goatwhore, celebrating their 25th year, just completed a European tour in support of their latest LP, 2022's Angels Hung from the Arches of Heaven, with several dates around the country scheduled through the fall. Crowbar have four European tours lined up through the summer before returning to the studio to work on their follow up to last year's Zero and Below.
"New Orleans' metal scene has really started to get a lot of recognition these past five to ten years, which is crazy seeing how many of us have been at it for a quarter-century or longer," says Duet. "Our music isn't for the general public—it isn't safe, it's meant for a very specific audience. But if you dig deep enough, you will find your local metal scene."
Metal Venues in NOLA
Thomas, Windstein and Duet recommend the following venues for those looking to discover local metal music:

Babylon
2917 Harvard Ave Suite A, Metairie
The Goat
1301 St Bernard Ave, New Orleans
The Marsh Room
4740 Rye Street, Metairie
Poor Boys Bar
1328 St Bernard Ave, New Orleans
Santos
1135 Decatur St, New Orleans
SouthPort Hall
200 Monticello Ave., New Orleans
Twist of Lime
2820 Lime St, Metairie