With exuberant nightlife and exciting bar culture, New Orleans is home to some of the best cocktails you will ever taste. New Orleans is almost synonymous with drinking, so it makes sense that the Big Easy has the most creative and highest quality handcrafted cocktails in the entire United States. From Crescent City classics to creative chef originals, you're bound to find your new favorite drink in New Orleans.
New Orleans' Best Bars for Handcrafted Cocktails
These are 10 of the best New Orleans bars for handcrafted cocktails to start your tipsy travels.
1.

Cure
4905 Freret St., (504) 302-2357, curenola.com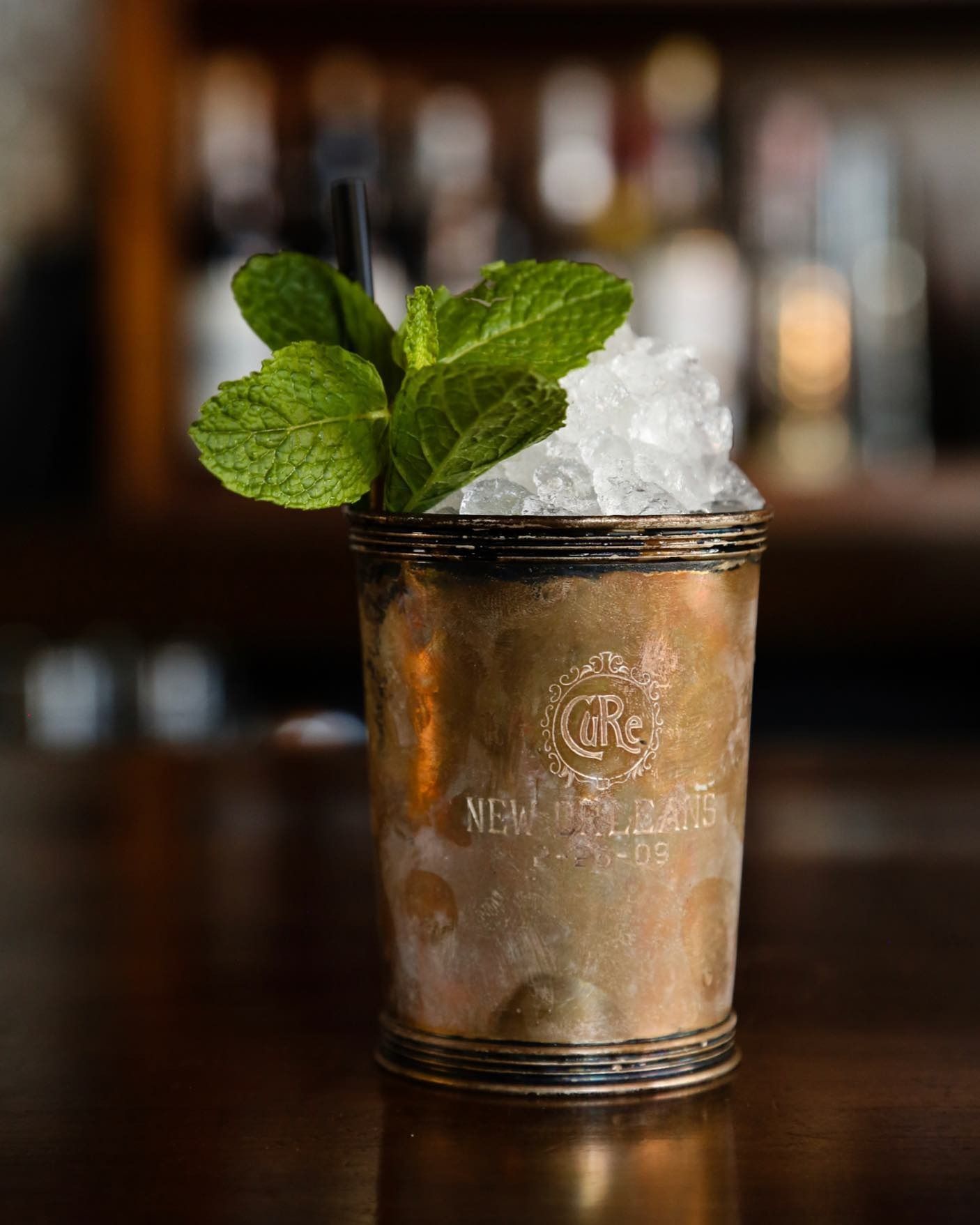 Located in uptown New Orleans, Cure is the go-to cocktail bar for creative specialties and it is widely known as the "pioneer" of craft cocktail bars in the city. For over a decade, Cure has been a popular favorite of both locals and visitors.
In 2018, the company won the James Beard Award for its outstanding bar program. Stop in for their esteemed happy hour or a nighttime drink any day of the week!
Our recommendation: Try Ghost Clothes - a sesame toasted almond version of the Old Fashioned.
2.

Jewel of the South
1026 St. Louis St., (504) 265-8816, jewelnola.com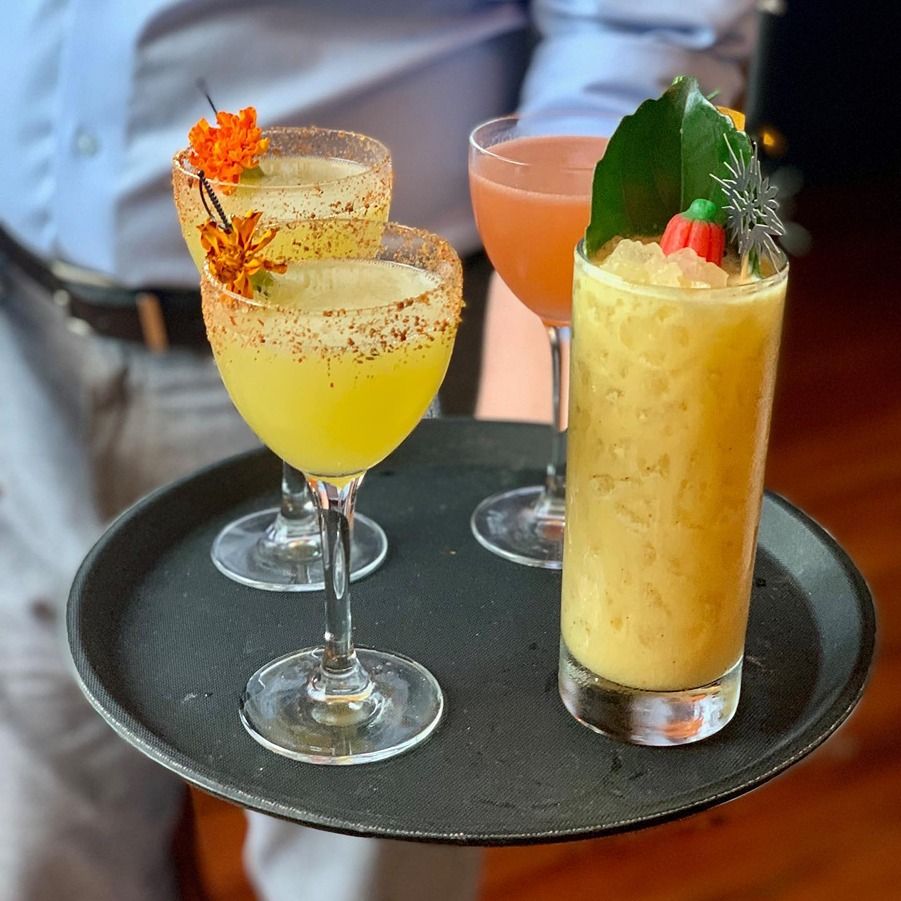 Jewel of the South is a lovely French Quarter restaurant that knows how to put the "fine" in fine dining. It boasts a wide range of dinner and brunch cocktails that are great for any occasion.
Jewel of the South has been featured in both USA Today and National Geographic, ranked among the top cocktail creators in the nation. There are separate cocktails for the brunch menu, including a Coffee Cobbler, Pot Likker Dirty Martini and Carnival Colada. The dinner menu has a variety of seasonal, classic and diamond cocktails, as well as an impressive wine list.
Our Recommendation: Try Figroni - a combination of Rieger Gin, Fig Leaf Vermouth and Spiced Campari.
3. Peacock Room
501 Tchoupitoulas St., https://peacockroomnola.com/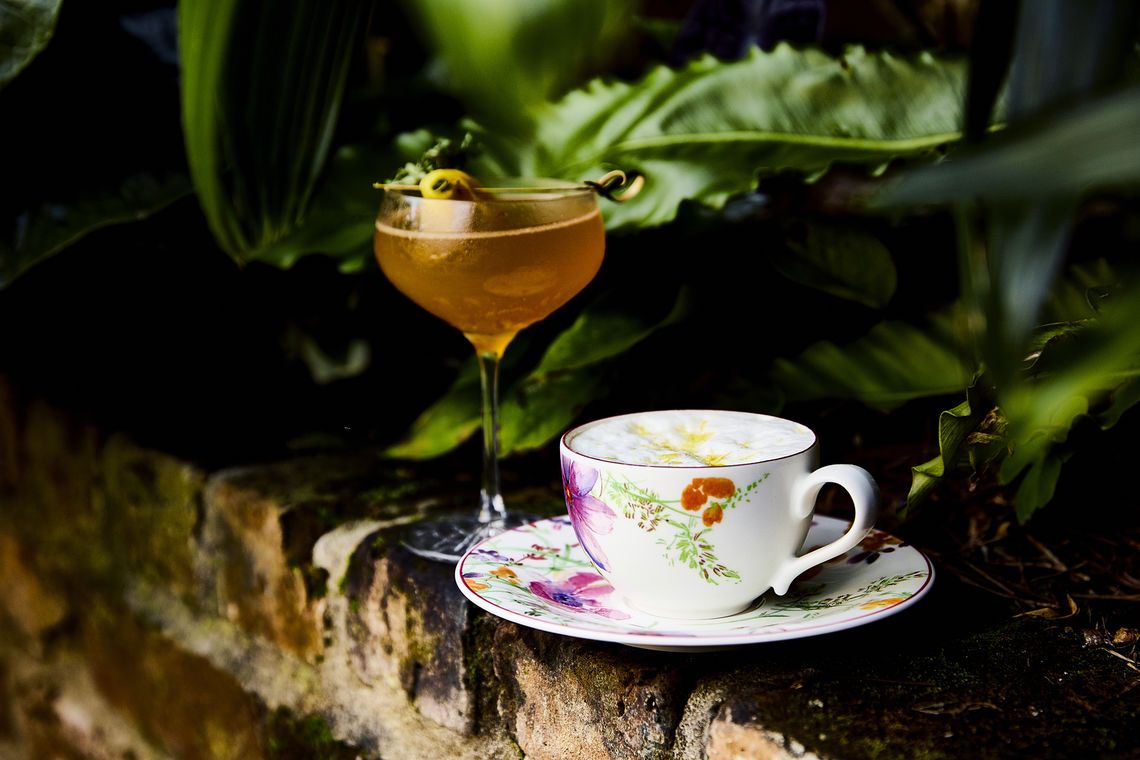 The Peacock Room has a lively, elegant atmosphere and is a feast for the eyes and mouth. This beautiful setting has skylights which make for bright, fun afternoons and exciting, sultry nights. The vibe is a modtern take on a class Southern feel.
Enjoy pimento cheese dip or deviled eggs with a craft cocktail of your choice. Try a Fuzzy Drama or an El Pavo Real or if you like classic flavors, get the Nearest Old Fashioned.

4.
Bar Tonique
820 N. Rampart St., bartonique.com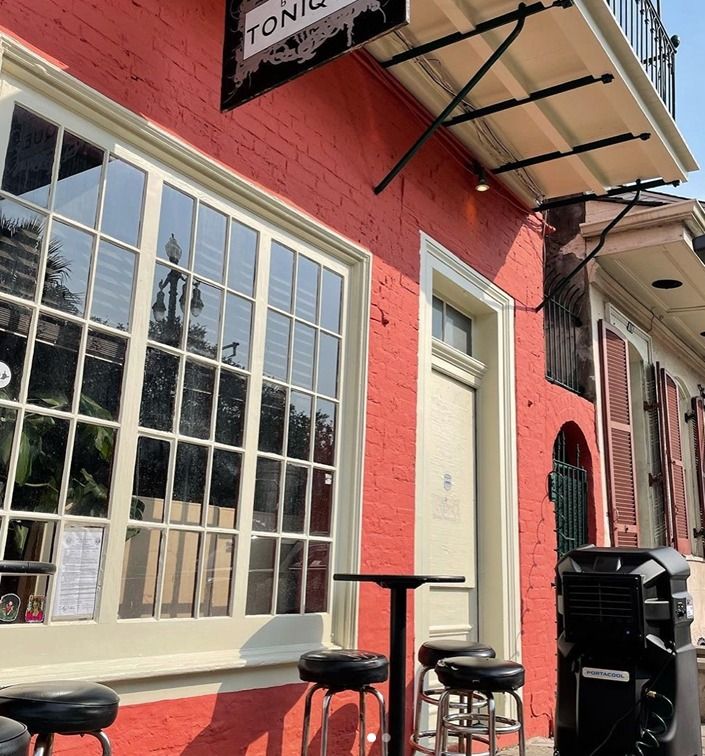 This cozy, brick bar is known for its friendly environment and welcoming atmosphere. It is known for welcoming members of diverse communities, as the bar is owned and run by a majority BIPOC and LGBTQ+ identifying staff members. Bar Tonique also hosts Turning Tables, a non-profit organization that promotes equity and leadership across the hospitality industry.
To this day, Bar Tonique exists as the very first free-standing cocktail bar in New Orleans. It is located on the edge of the French Quarter and has a different style of drink to please every individual. Be sure to check out their daily specials and extensive list of slings, blossoms and traditional cocktails.
Our Recommendation: Try Bobby Burns Cocktail - a 1917 blend of Monkey Shoulder and Malt Scotch Whiskey, La Quintinye Vermouth Royal Rouge Vermouth, D.O.M. Bénédictine, Angostura Bitters and Lemon Peel.
5.

Loa Bar
221 Camp St., (504) 553-9550, inhotel.com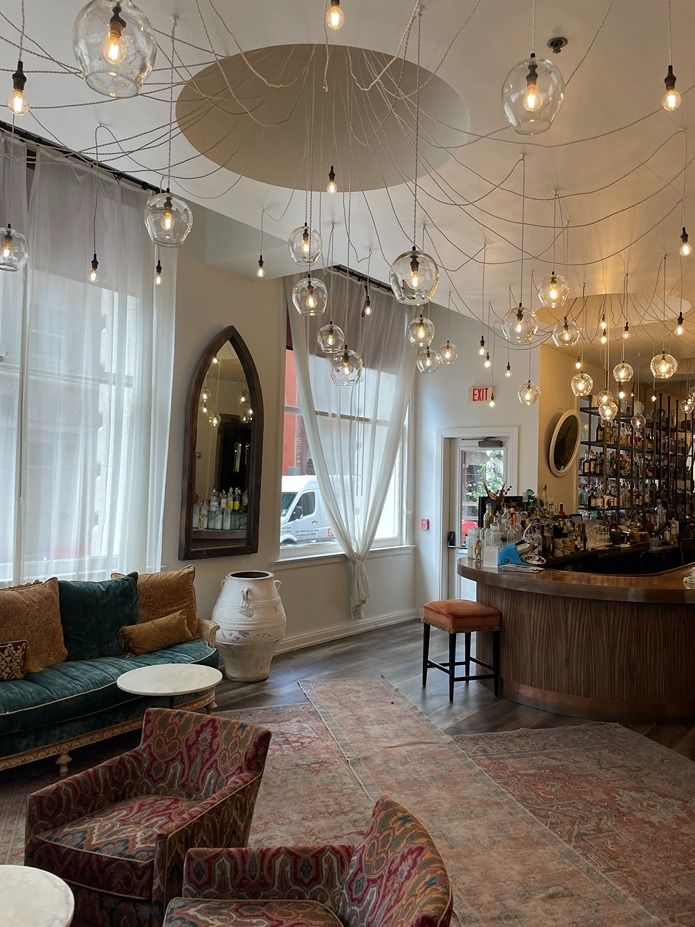 Loa Bar is unique cocktail destination connected to the historic International House boutique hotel. Its name comes from the divine spirits of the Vodou faith tradition. The space hosts large events like weddings, meetings and private parties. Loa Bar is located in the Central Business District, only a few blocks from the French Quarter.
The venue also operates under the creative direction of Abigail Gullo, a globally recognized bartender, cocktail creator and podcast host. The cocktail list is inspired by the natural world and the wonders that make life so magical.
Our Recommendation: Try Sanctity of the Gods - a dirty martini with a splash of fish sauce that reflects the age-old deities of Vietnam, Southern Spain and the Ayrshire Coast.
6. Bar Marilou
544 Carondelet St., (504) 814-7711, barmarilou.com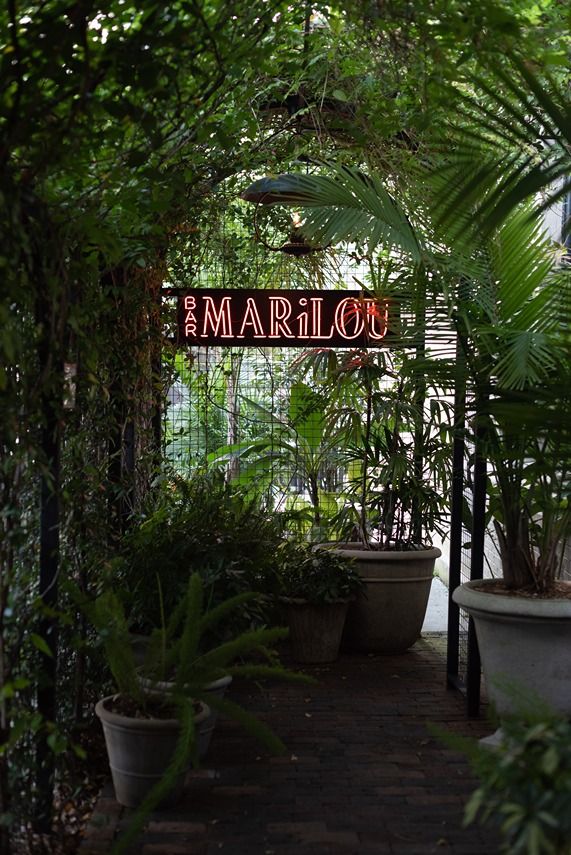 Located in a former library, Bar Marilou is a unique French-inspired bar with delicious eats and sophisticated drinks. The bar also hosts a wide variety of live music, including jazz, blues, Latin and string ensembles.
Bar Marilou has a collection of non-alcoholic cocktails as well, making it an inclusive destination for drinkers and non-drinkers alike. You can also join for happy hour every day from 4 p.m. to 6 p.m. Check out Bar Marilou for their quality food and creatively done cocktails.
Our Recommendation: Try Femme Fatale - a frozen cocktail with rose, vodka, strawberry juice, love potion bitters and bubbles.




7.

Arnaud's French 75 Bar
813 Bienville St., (504) 523-5433, arnaudsrestaurant.com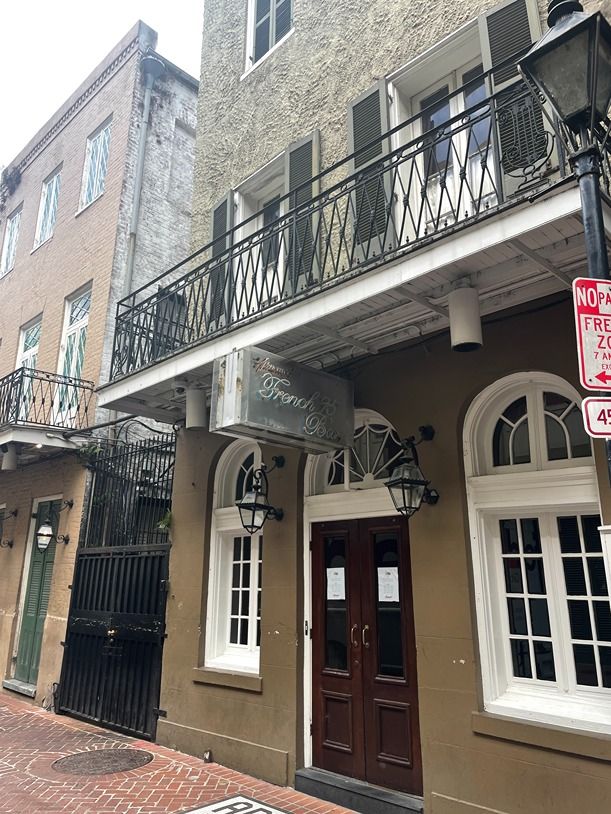 This vintage bar was custom built in the late 1800's as a place distinctly for gentlemen. This French Quarter establishment is classy and elegant with a range of classics, cocktails and non-alcoholic specialties. It is also home to the famous New Orleans French 75 cocktail, which is a made up of Courvoisier VS, sugar, lemon juice, Moet and Chandon.
Arnaud's French 75 Bar is a part of Arnaud's dining experience with authentic Creole cuisine. Arnaud's also hosts a jazz brunch from 10:00 a.m. to 1:30 p.m.
Our Recommendation: Try The Empress - a refined cocktail with Dorothy Parker Gin, Honeydew Cordial, Mint Cordial, lime juice and rose water.


8. Beachbum Berry's Latitude 29
321 N. Peters St., (504) 609-3811, latitude29nola.com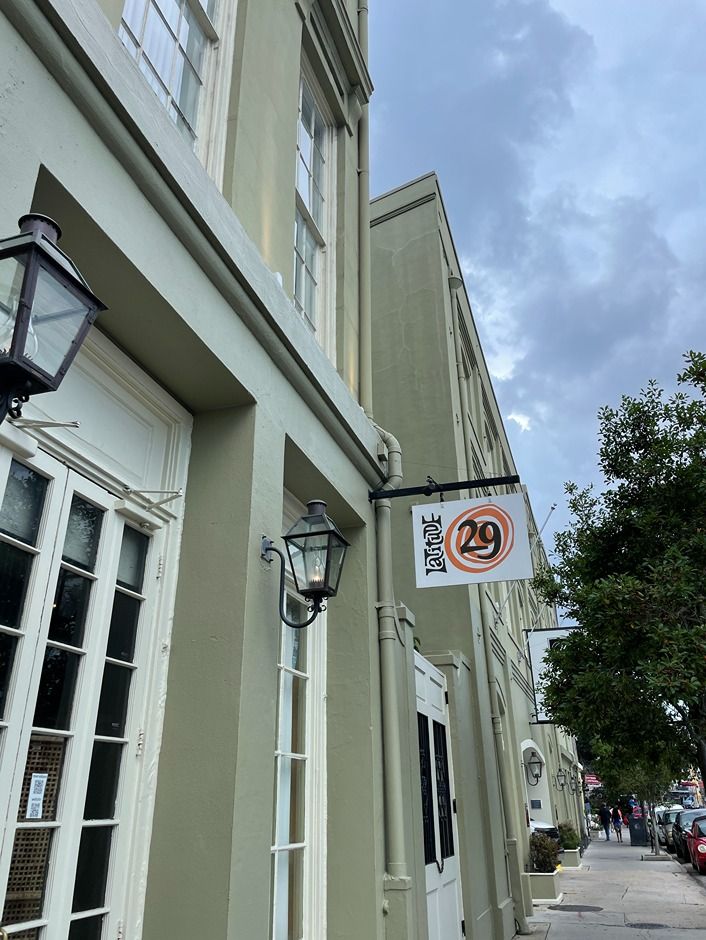 Beachbum Berry's Latitude 29 is a French Quarter Tiki bar and restaurant that celebrates the life of Jeff Berry, an award-winning cocktail historian. It is located in the historic Bienville Hotel in downtown New Orleans.
The menu includes a long list of traditional and innovative island cocktails. This coastal themed bar incorporates lots of rum and fruit flavors into its boozy creations. The food menu also shows a range of island favorites to pair with your drinks.
Our Recommendation: Try Banshee - a cocktail with fresh banana and coconut milk, blended with lime, dark Jamaican rum and Aztec bitters.


9.

The Sazerac Bar
130 Roosevelt Way, (504) 648-1200, therooseveltneworleans.com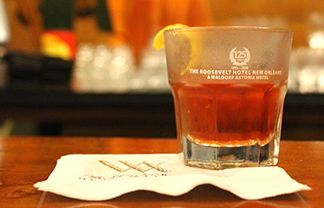 Located within the Roosevelt Hotel New Orleans, The Sazerac Bar has been a city landmark for generations. The bar has both classic and modern cocktails and it is rumored to be the site of the very first mixed drink: Sazerac.

The Sazerac Bar has been featured in USA Today and is known for its beautiful atmosphere and conversational space. The design of the bar is art-deco inspired and continues to display a variety of timeless pieces.
Our Recommendation: Try El Presidente - named for the Cuban president Mario Garcia Menocal, this drink is considered the "aristocrat of cocktails".
10.

Manolito
508 Dumaine St., (504) 603-2740, manolitonola.com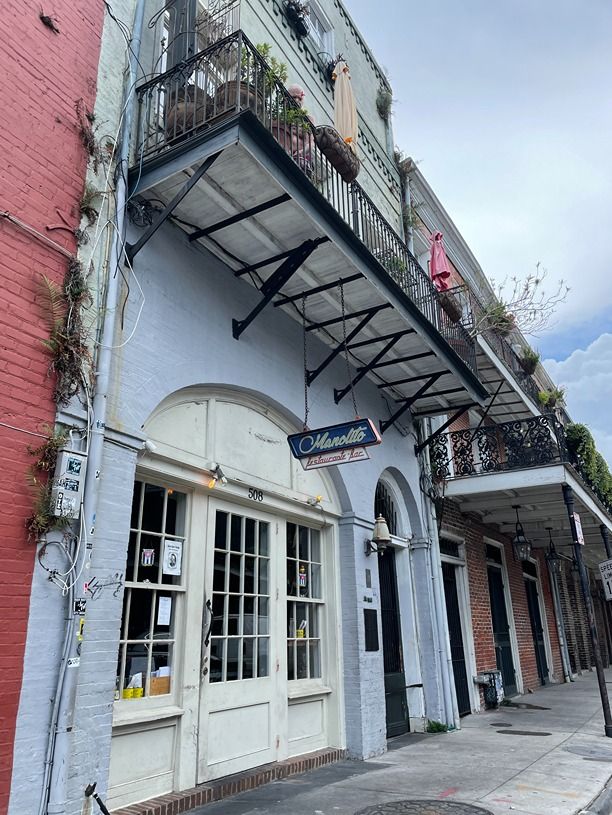 Manolito is a French Quarter bar that continues the legacy of Manuel "Manolito" Carbajo Aguiar, a Cuban cocktail crafter who extended his knowledge to the bartenders of New Orleans. The secret of perfecting the daiquiri is a tradition that the bar hopes to carry on, in light of New Orleans heritage.
The Manolito menu includes cocktails that are blended, double-blended, shaken, thrown and effervescent. You can find this downtown bar at 508 Dumaine.
Our Recommendation: Try Daiquiri de Santiago - a shaken cocktail of Bacardi Reserva Ocho, Crème de Cocoa and lime.
Wrap up on Best Bars for Handcrafted Cocktails in New Orleans
Now you know the best spots in New Orleans for handcrafted cocktails! From the French Quarter and Downtown to other neighborhoods like Mid-City, the Crescent City has plenty of booze to offer and sights to see. If you're not making your own cocktails, come out and let New Orleans' best make some for you.
While this is a list of our top 10, there are definitely more bars and restaurants in the city that have amazing handcrafted cocktails. You might even want to brave crossing parish lines and see what craft cocktails Metairie and the Westbank has to offer. Go find the specialty drink that'll make your night out a perfect one!