The Mid-City neighborhood of New Orleans is a great place to grab a drink. The laid-back vibe and friendly atmosphere is representative of the New Orleans spirit and what makes the city unique. The bars in this area are really designed for long conversations with friends old and new.
Though historic Mid-City New Orleans is one of the best areas to be in the city if you're into barhopping, these ten establishments stand out. It's not hard to see why they've made the list of the best bars to visit if you live in Mid-City or if you're just hanging out for the day.
Top Bars in Mid-City New Orleans
1.

Pal's Lounge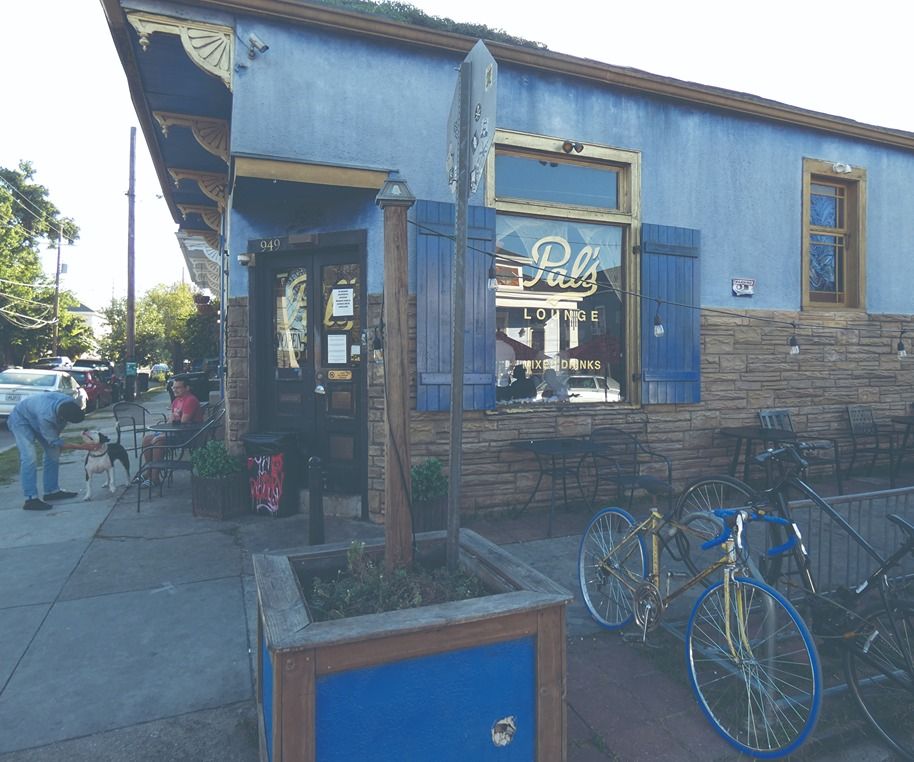 949 N Rendon St. (504) 488-7257, facebook.com/PalsLounge
This colorful neighborhood bar fills up with locals soon after unlocking the door every day. It's a great place to sit for a while and get into conversations with all kinds of people.
Pal's regularly hosts pop-ups with amazing food. Follow their social media to find out what's coming up! It's guaranteed that the dishes will go great with one of Pal's signature cocktails.
2.

Wrong Iron on The Greenway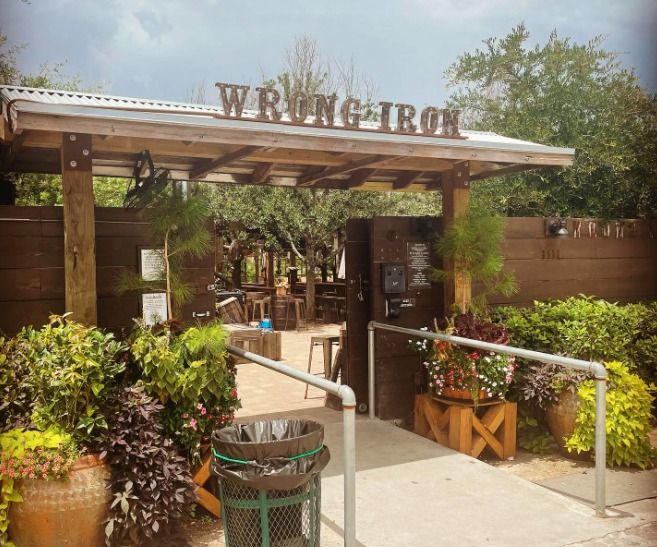 3532 Toulouse St. (504) 302-1503, wrongiron.com
Wrong Iron is the right place to be in Mid-City! This mostly open-air bar features a large yard with picnic tables and lounge chairs around firepits. There's also an indoor bar area for rainy days.
Along with the extensive draft beer offerings, tons of TVs to watch the game, and food trucks, Wrong Iron is popular because they allow dogs to join you in the yard. Book a table for game days to guarantee getting a seat.
3.

The Bulldog Mid-City
5135 Canal Blvd. (504) 488-4180, bulldog-midcity.draftfreak.com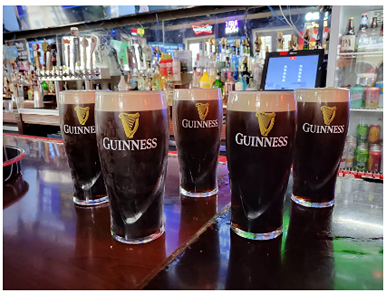 The Bulldog Mid-City is proud to host your furry friends on the patio. The inside features plenty of bar seating, table seating, and lounge seating so that you can interact with your group in the way you see fit.
The Bulldog is known for having dozens of beer on tap and even more in bottles. You'll want to keep coming back so that you can try them all.
4.

Twelve Mile Limit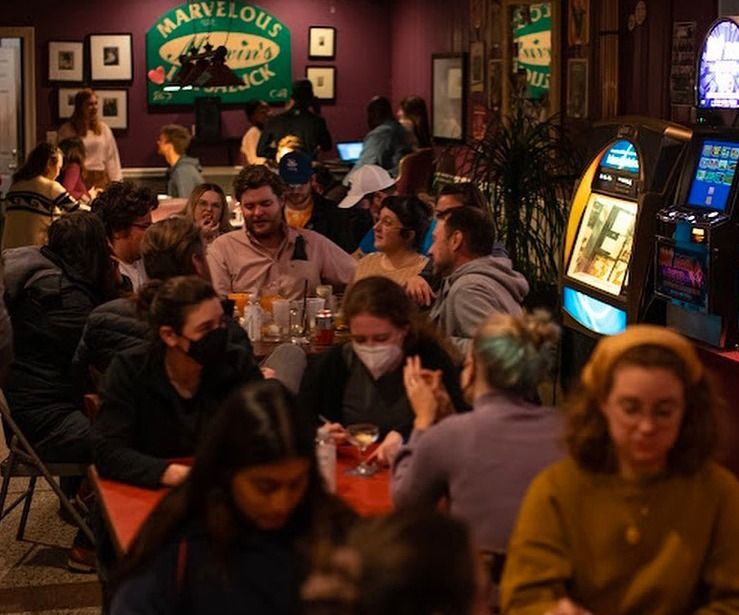 500 S Telemachus St. (504) 488-8114, twelvemilelimit.com
Twelve Mile Limit is an innovative bar that sits on a quaint neighborhood corner, but it's not necessarily a neighborhood bar. The bar has a ton of events like trivia, comedy, karaoke, dace parties, and more that draw in a young, hip crowd.
Twelve Mile Limit makes excellent craft cocktails, and hosts gourmet food pop-ups in their kitchen. The only way to keep up with their offerings is to follow them on social media or pay them a visit.
5.

Mick's Irish Pub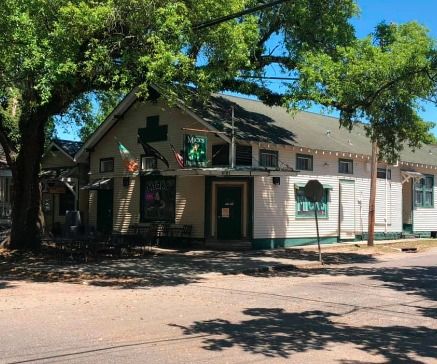 4801 Bienville Ave. (504) 482-9113, facebook.com/micksirishpubneworleans
Mick's is known for going from an after-work hang out to a rowdy neighborhood bar on most nights. Many patrons gather around the pool table to watch their friends play.
Mick's is the home of some of the best bar food in the area. The in-house kitchen Rum and The Lash serves awesome pub grub like Crispy Chicken Wings, Griddled Beef Burger, and Fish and Chips.


6.

Finn McCool's Irish Pub
3701 Banks St. (504) 486-9080, finnmccools.com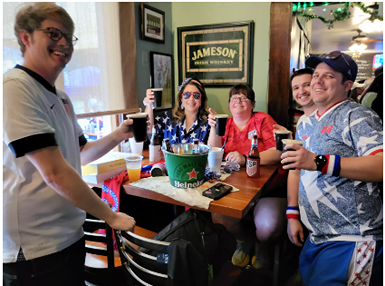 Finn McCool's is often called the best Irish pub in New Orleans. The bar is often populated with soccer fans and soccer players, and it's one of the best bars to get Guinness. The regulars have their favorite bar stools, but they're happy to share with newcomers.
You should certainly grab some food from their in-house kitchen which serves Boudin Balls, A Classic Burger, and of course Fish and Chips.
7.

The Holy Ground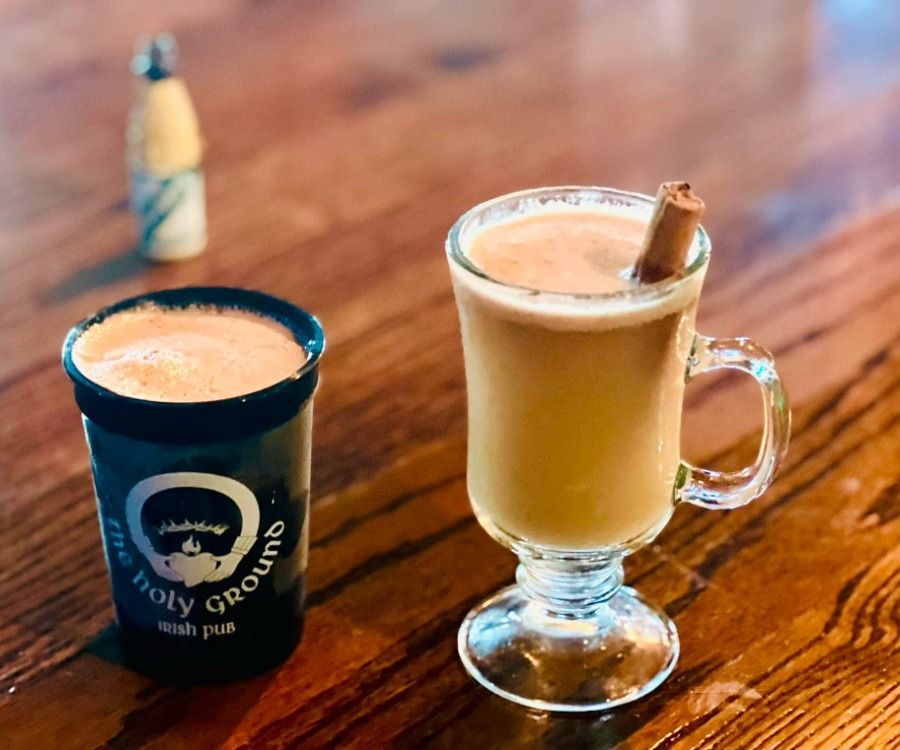 3340 Canal St. (504) 356-0245, theholygroundnola.com
Catch the best happy hour in Mid-City at The Holy Ground. You can get a great deal beginning at 2 p.m. Monday through Friday. Imperial pints of Guinness are always $5.25.
This bar is more Irish pub during the afternoon and early evenings, but they'll usually switch the tunes to rap for the younger crowd late at night. There's also a kitchen serving up hot late-night pub food.
8.

Banks St. Bar
4401 Banks St. (504) 486-0258, instagram.com/banksstreetbar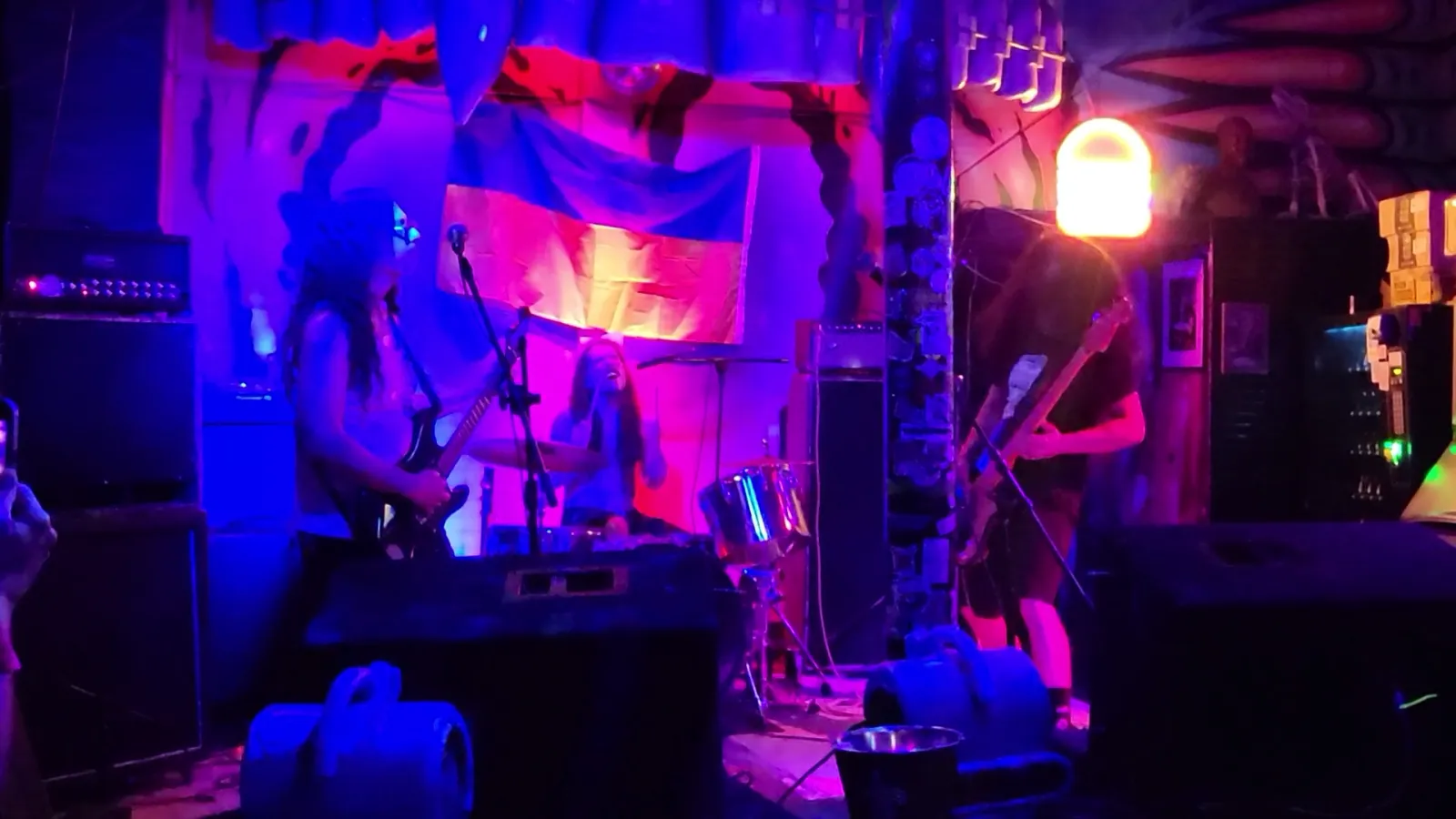 Banks St. Bar transforms from an after-work neighborhood bar to a music/event venue on many nights of the week. The stage is crowned by a glowing set of fangs with braces which is a great piece of art to take pictures of.
Sharing a wall with Banks St. Bar is the popular pop-up turned restaurant Bub's NOLA. The burger joint has traditional and creative burgers and the best fries ever.
9.

DMac's Bar & Grill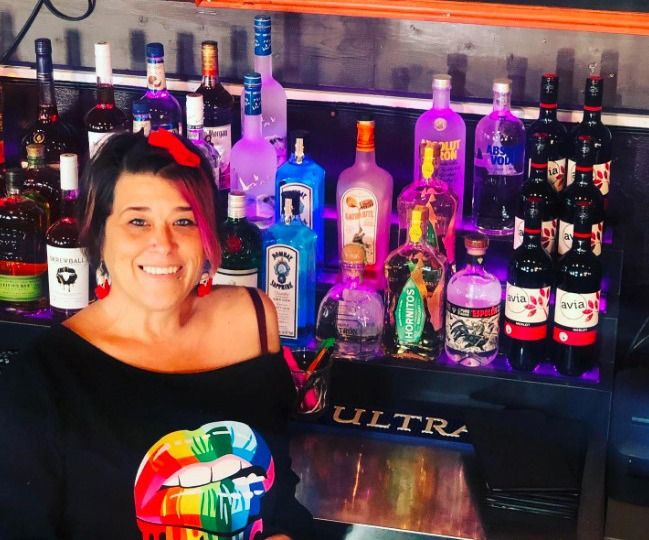 542 S Norman C Francis Pkwy. (504) 304-5757, dmacsbarandgrill.com
This long-running venue, bar, and grill is the place to be to feed all of your senses. There is some form of entertainment nearly every night of the week. You can see all kinds of music while you sip a cold beer from a bar stool.
DMac's bar food is beloved by locals because of the great prices and quality. The Half-Pound Angus Burger with Fries is probably one of the most talked about burgers in the city.
10.

Shamrock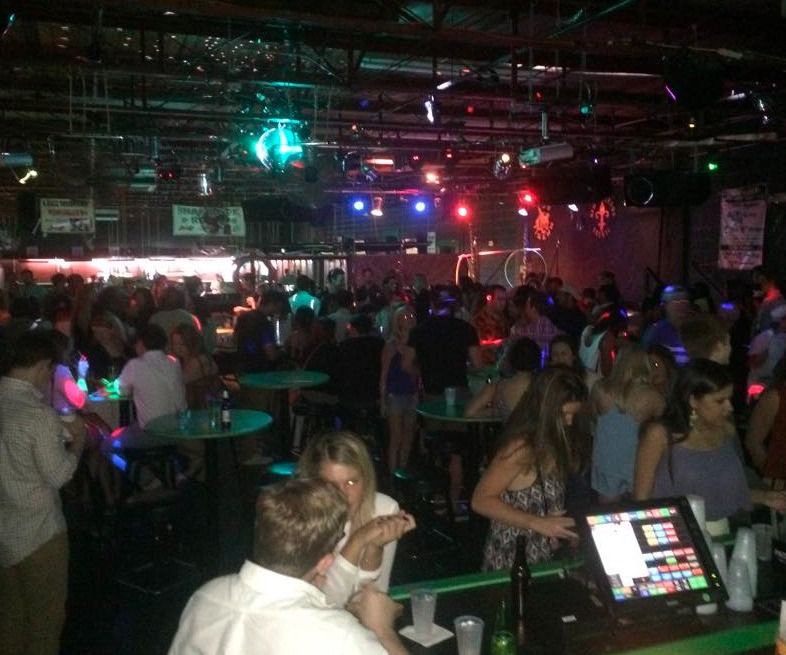 4133 S Carrollton Ave. (504) 301-0938, shamrockparty.com
Shamrock is not just a bar. You will lost track of time playing pool, mini-bowling, skee ball, and other games. You can also challenge your friends to a game of ping pong or beer pong.
Speaking of beer pong, true players are invited to join the beer pong tournaments on Fridays and Saturdays. Watching the game while enjoying a beer or bar snacks is fine too.
The Best Bet for Great Drinks in Mid-City New Orleans
With a ton of live music, games to play, ample TVs to watch sports, and getting to know the locals, Mid-City bars are some of the best in New Orleans. The hard part is deciding which place to go to next. There's so much going on here, you're always going to miss something.
If you find yourself on a barstool at one of these local bars, remember to tip your bartender and be nice. These Mid-City bars are all about being part of a community.