Italian immigrants started landing in the New Orleans area just as early as other settlers. Tonti Street is named after Henri de Tonti who was born in Italy and joined Pierre Le Moyne d'Iberville in the new French colony he created in Louisiana. Large numbers of immigrants from Italy and Sicily arrived throughout the late 1800s and beyond, and their legacy is present in many aspects of New Orleans culture including food.
These Italian restaurants carry on the culinary traditions that have been passed down through families and restaurants for generations. Take a bite of history and savor every second of it.
The Best Italian Food In New Orleans
1.

Vincent's Italian Cuisine
Multiple Locations, vincentsitaliancuisine.com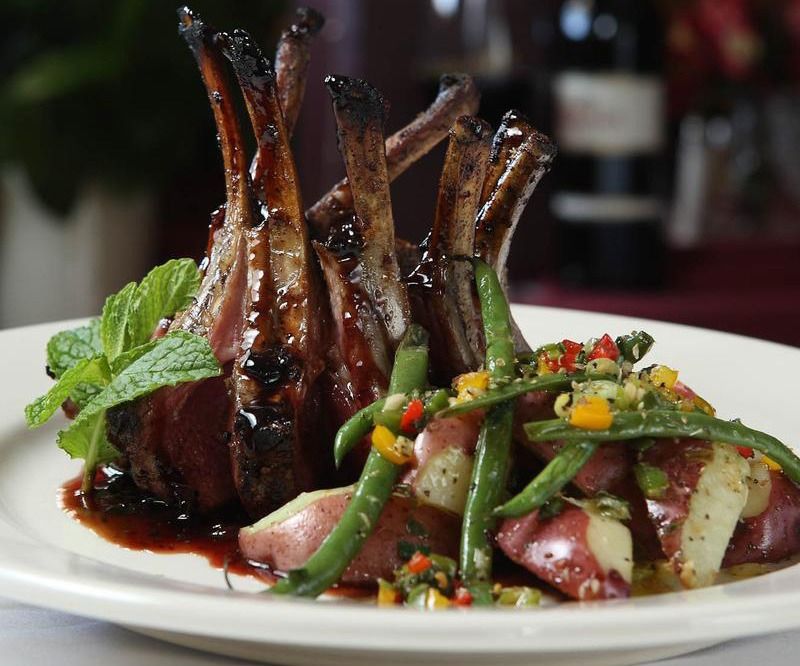 Vincent's specializes in old school, authentic Italian comfort food with huge portions at irresistible prices. You can enjoy their fare for lunch or dinner at the Uptown location (7839 St. Charles Ave.) and the Metairie location (4411 Chastant St.). Many diners love starting off with the Oysters Rockefeller: fried oysters with sambuca-braised spinach, baked with parmesan cheese and lemon cream sauce.
Your biggest challenge will be choosing between pasta, seafood, chicken, meat, and veal for your entrée. You can't miss with the Stuffed Chicken Breast: chicken stuffed with provolone cheese, prosciutto, and artichoke hearts then breaded, baked, and topped with Marsala sauce.
2. Sofia
516 Julia St. (504) 322-3216, sofianola.com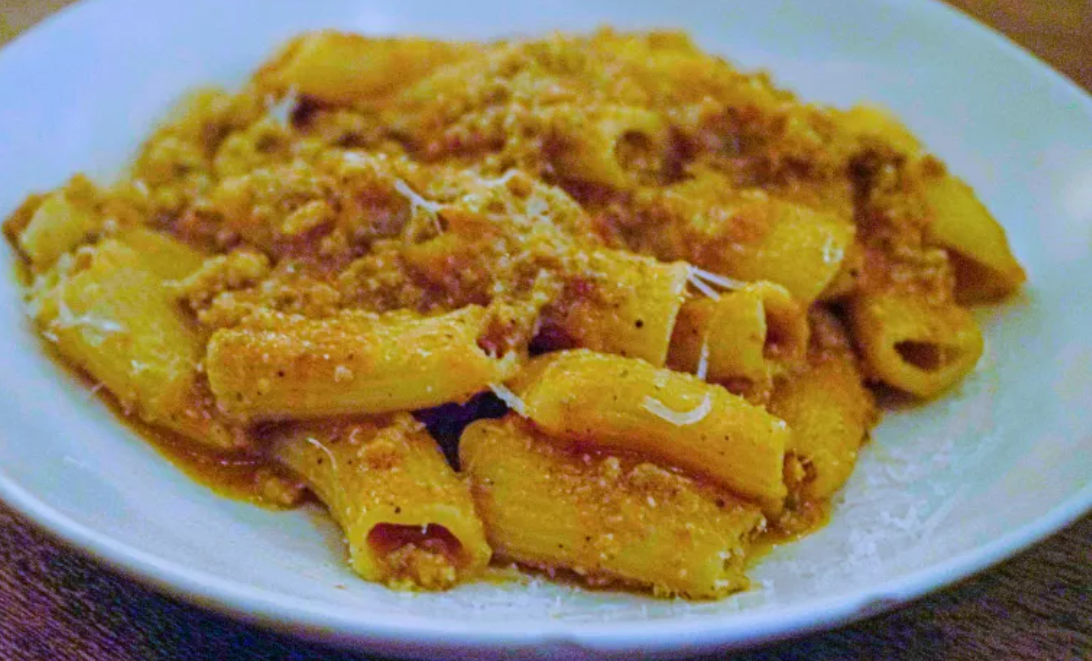 Sofia's menu is full of Italian comfort foods, but the approach is contemporary without being ostentatious. All you need do is look at the big plates of handmade pasta to know that you are about to enjoy this meal thoroughly. The classics are all there: Short Rib Ragu, Cacio E Pepe, Risotto, Meatballs, and Pasta All Vodka.
If you've got a party of four or more, you may want to get a selection from the Famiglia part of the menu. These dishes are meant to be eaten family style and include sides. You can choose from Gulf Shrimp in garlic chili oil and lemon, Whole Roasted Chicken in lemon butter sauce, and Bone-In Ribeye with garlic butter and rosemary.
3. A Tavola
3413 Veterans Memorial Blvd. (504) 577-2235, atavo.la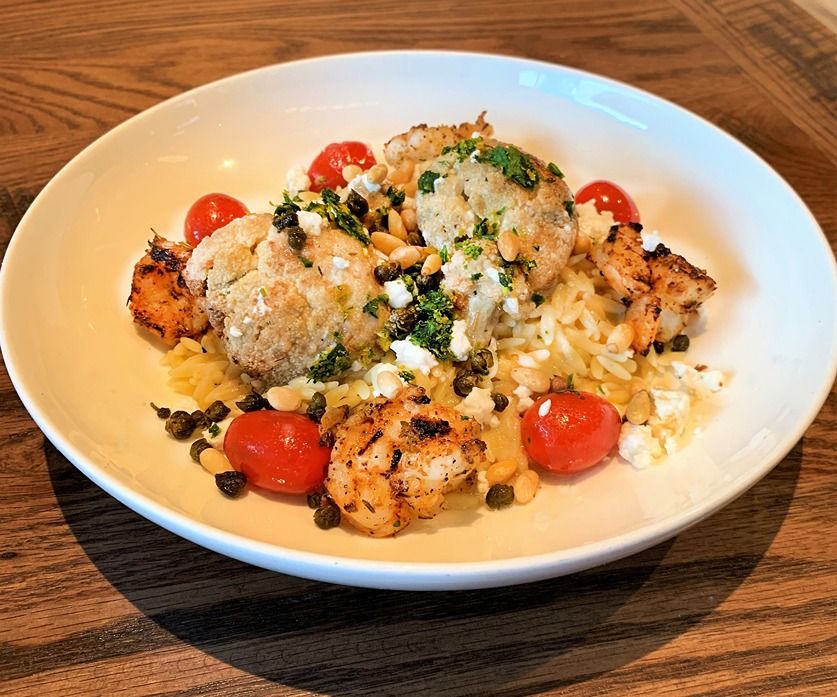 Many Italian restaurants in Metairie are family owned and have been around for decades. However, a Tavola is a totally new way to enjoy Italian fare. The gorgeous restaurant adjacent to Lakeside Mall opened in 2020, but the old-world flavors of Italy are very present throughout the food and drink menus.
You can enjoy a hearty meal from a Tavola during lunch, dinner, and happy hour. The Butcher Board is the chef's selection of meats and cheeses to share with your entire party. But you can have the Chicken Marsala, Beef Short Rib Brasato, or Pan-Fried Crab Cake all to yourself.
4. Venezia
134 N Carrollton Ave. (504) 488-7991, venezianeworleans.com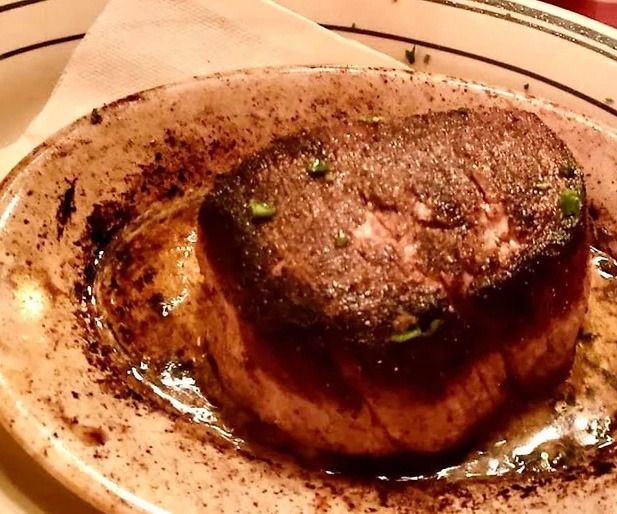 Venezia is one of the oldest pizza joints in New Orleans; it's been making pies since the 1950s. That longevity is due to the authentic style of making the pizzas as well as having a huge menu of pastas, steaks, and seafood at excellent prices. This is truly a neighborhood eatery that caters to the palette of New Orleans natives, but everyone is welcome to make Venezia their new favorite.
If you're not craving Venezia's famous pizza, look further down the menu at the seafood dishes, pasta, steak, and house specialties. Get a classic Italian dish like Spaghetti with Italian Sausage, Shrimp Scampi, 14 oz New York Strip Steak, or Shrimp Marinara.
5.
Pascal's Manale
1838 Napoleon Ave. (504) 895-4877, pascalsmanalerestaurant.com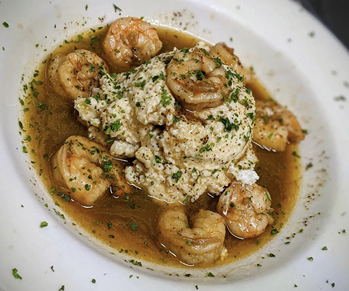 This popular Uptown restaurant is a must if you're craving barbecue shrimp. Pascal's Manale's house specialty is perfectly cooked and swimming in a plate of tangy sauce. If seafood isn't your thing, there are plenty of turf-forward options to choose from like Eggplant Dryades appetizer (fried eggplant topped with shrimp in tomato basil vodka sauce) to start.
Other popular entrees include the Combination Pan Roast (oysters, shrimp, and crabmeat chopped in a blend of shallots and parsley, then breaded and roasted) and the Shrimp Fra Diavolo (mushrooms, garlic, green onions, and three peppers flamed in brandy with tomatoes).
6.

Domenica
123 Baronne St. (504) 648-6020, domenicarestaurant.com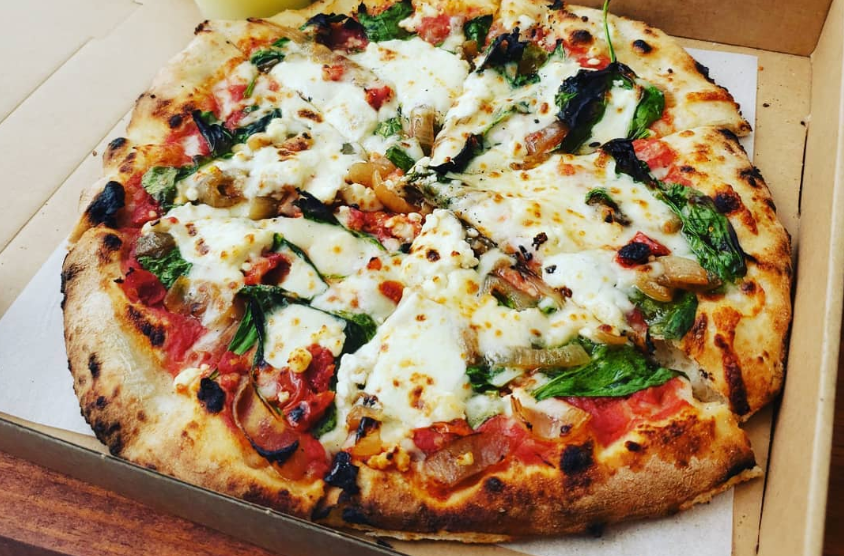 Domenica means "Sunday" in Italian. Though you can visit this upscale Italian restaurant every day of the week, it will always feel like a lazy Sunday here. You are welcome to enjoy a long, leisurely meal with your loved one or a whole table full of friends and family. The Truffle Agnolotti is perfect for truffle lovers with ricotta and grana Padano.
Though the pizzas are divine, the primi and secondi entrees are too good to pass up. Take the Seared American Red Snapper, for example. It is seasoned with sun-dried tomatoes, pistachios, fennel, and bagna cauda. The Gulf Shrimp Risotto includes asparagus and bottarga.
7.

Avo
5908 Magazine St. (504) 509-6550, restaurantavo.com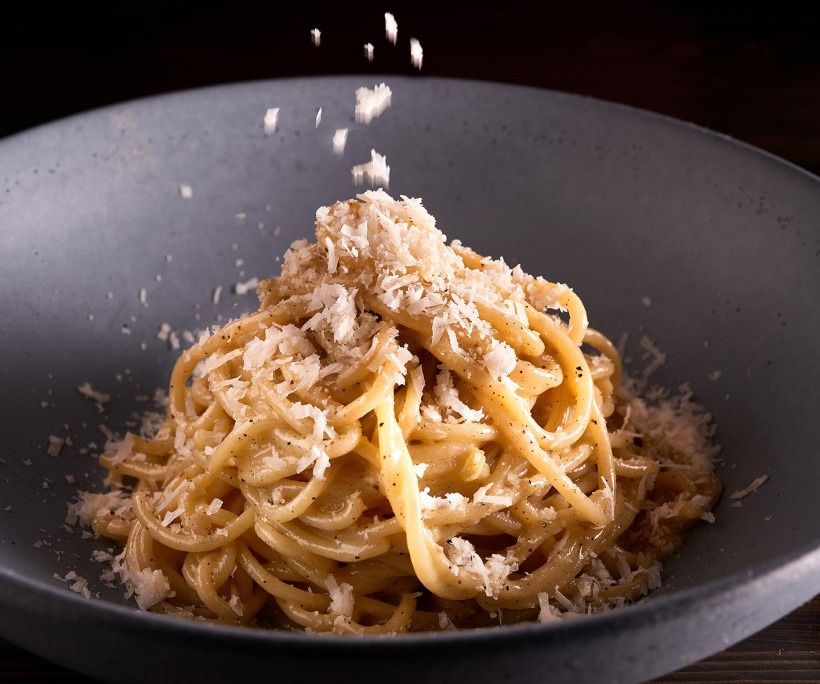 Avo is helmed by Chef Nick Lama who is a native New Orleanian. However, he is a third-generation Sicilian, and he puts his rich heritage into every bite of the food at Avo which is inspired by his family's recipes. Chef Nick strives to utilize as much locally-sourced ingredients as possible, so the menu is subject to change based on availability.
The main dishes include Italian favorites like Chicken Piccata with mashed potatoes and green beans, Rigatone with pesto Genovese, English peas, and ricotta salata, and Lasagna with red wine-tomato-braised beef, San Marzano tomato sugo, and bechamel sauce.
8.

Mosca's
4137 US-90 West (504) 436-8950, moscasrestaurant.com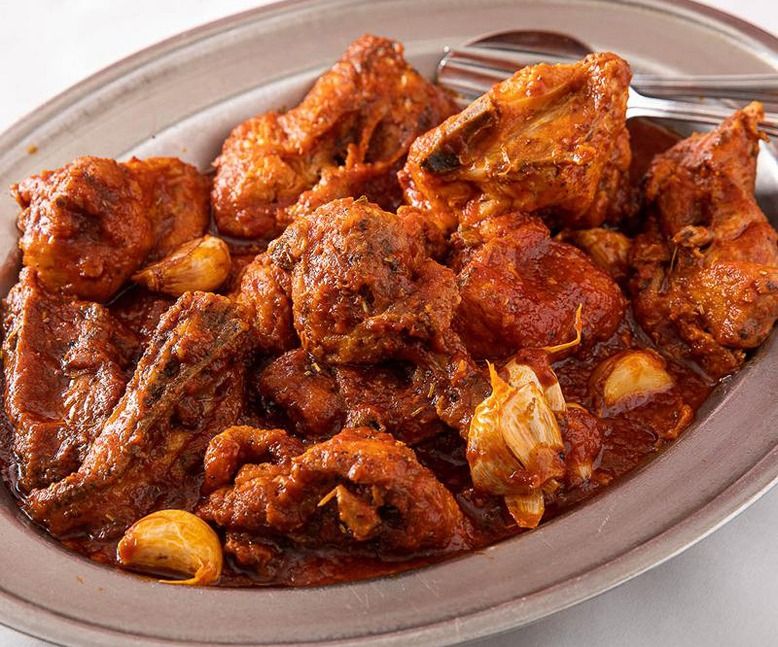 There's a little white building in Westwego that looks humble from the outside. But inside is a whole 'nother story. This little Westbank restaurant has been serving Italian favorites since 1946. Mosca's has survived countless hurricanes, the rise of the celebrity chef, and even the pandemic. And it will probably be around for generations to come.
The secret to Mosca's longevity is definitely the food. The small menu consists of specialties like the Oysters Mosca: fresh whole oysters with Mosca's special Italian seasoning topped with breadcrumbs and baked. And you can get some Angelo Brocato's Italian Ice Cream or Cannoli for dessert!
9.

The Italian Barrel
1240 Decatur St. (504) 569-0198, theitalianbarrel.com
The Italian Barrel sits in the more residential corner of the French Quarter which means that it feels more like a neighborhood Italian restaurant than a bustling downtown restaurant. Here you'll find high-end, yet approachable fare that incorporates Creole flavors into Italian culinary traditions. The Jumbo Lump Crab Martini salad has mixed greens, cherry tomatoes, crab, and emulsified herb vinaigrette.
For pasta-lovers, try the Porcini & Truffle Ravioli with a creamy white wine sauce or the Chef Samantha's Fusilli Pasta in a white cream sauce with peas, shallots, and Italian prosciutto. Meat-lovers will want the Center Cut Filet Mignon topped with either green peppercorn or dolce gorgonzola sauce.
10.

Irene's
529 Bienville St. (504) 529-8811, irenesnola.com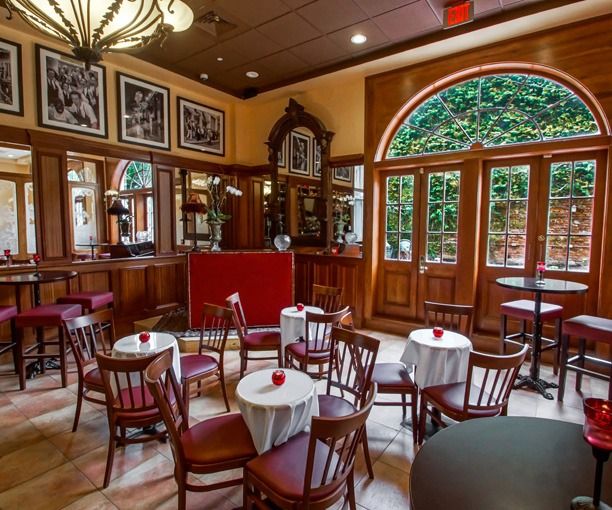 Irene's is a beautiful place to get a meal in the French Quarter. The tall ceilings allow for towering walls with big windows and lots of space to hang photos of family members and art. Irene's wants to make you feel like you're eating with your extended family. The menu is small, but it is fantastic and fit for a king.
Start off with the Sicilian Antipasto platter that includes parma prosciutto, salami, imported cheeses, arancini, marmellata, and toasted ciabatta bread. Then enjoy the Meatballs Marinara appetizer with veal, pork, and beef meatballs smothered in marinara and mozzarella. For your main course, you must try Chicken Rosemarino: chicken roasted in white wine, olive oil, and garlic jus with herb-roasted potatoes.
Where To Get Italian Food In NOLA
The history of Italian and Sicilian people in New Orleans is so present at these restaurants. You can taste the care that the chefs put into their meals as they pay homage to the past and incorporate new, exciting things to make something totally new. If you haven't enjoyed at least one of these restaurants by now, you've got a lot to look forward to when you start visiting them.
What's your favorite Italian dish in New Orleans? Let us know what you like to eat.