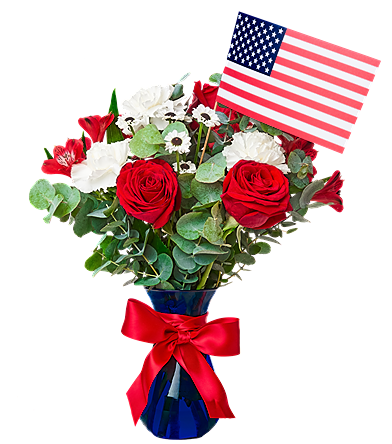 Best Florists in New Orleans
Nothing screams, "I love you," more than a bouquet of flowers on a special occasion. However, nothing screams frustration more than last-minute grocery store shopping for a bouquet from overpicked, subpar options.

Even on the occasion that one does make it to the flower section before it's over picked and wiped out for a holiday occasion, and no matter how great one may think they are at flower selection and arrangement, some things are better from experts. Not only does opting for a bouquet from a professional florist guarantee a beautiful curation of quality flowers while simultaneously removing a task from your platter, it's also an opportunity to support a small business in the New Orleans community. Before scrambling to your local grocery for your next bouquet, consider giving one of these local floral businesses a try
Harkins, the Florist, Inc.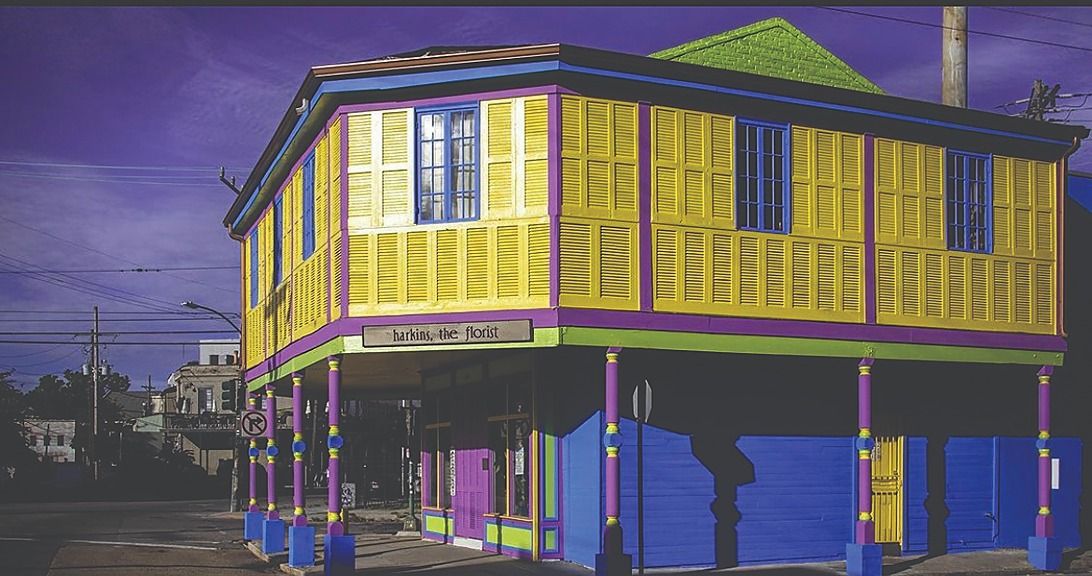 Harkins, the Florist, has delivered fresh flowers to the New Orleans community since 1979. Arrangements of premium-quality florals are created by designers with years of experience, and customer care and satisfaction continue to be a priority.
"We treat each of our customers as if they are family, prioritizing the levels of emotional importance attached to floral gifts," said Liz Clark, manager at Harkins, the Florist. Painted as vibrant as the florals within it, this long-running floral shop is in an easy-to-spot building that takes up the entire 1600 block of Magazine Street. It was built back in 1853 and is within the historic Compagno Magazine Triangle. Clark suggests that the building is the most unique aspect of the shop and encourages visitors to visit. "Our doors are open to anyone who would like to spend a few moments surrounded by sweet smells, swathes of color, and people who truly love what they do." You can order bouquets in person, over the phone, or online. Although same-day delivery is offered, ordering in advance is recommended to ensure exact design requests and availability, especially for holidays.
Dunn and Sonnier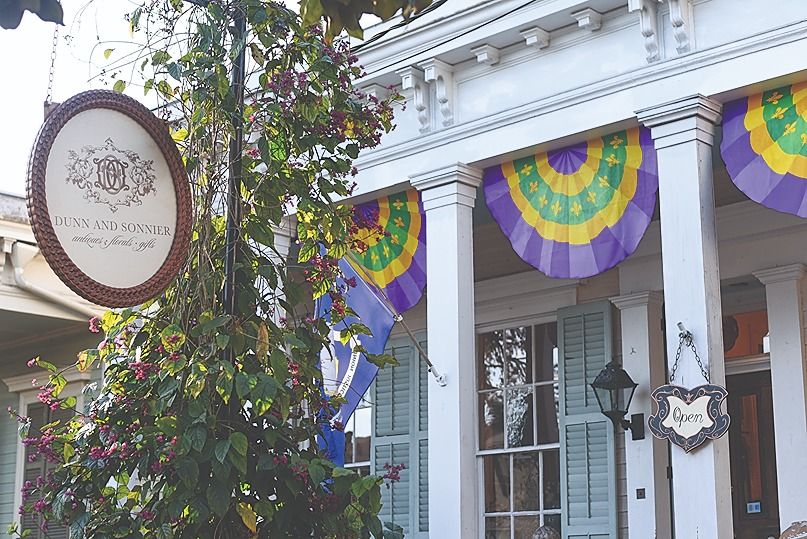 Also located on Magazine Street, Dunn and Sonnier has been in operation since 1922. They are known for providing fine, quality flowers such as roses from Colombia, tulips from Holland, and peonies from Israel. Owner Stephen Sonnier added that customers that call to order bouquets usually trust the florists' arrangement choices. "They know they're not going to get carnations, or daisies, or baby's breath, or any other stuff like that," Sonnier explained. "So they'll call here and say, 'Just the designer's choice.'" Delivery is offered to most parts of New Orleans, but consider visiting the shop to pick up your order. A large, eclectic collection of antiques from around the world is displayed throughout for you to marvel at or consider as an additional gift. As website orders can sometimes get backed up for holiday requests, the best way to place an order is by phone.
Blucid Floral
Blucid Floral is a Black and woman-owned floral shop. Owner Brandi Charlot, an internationally licensed florist, opened the shop last year during the pandemic in the Lower Ninth Ward. Charlot explained that many people and families in her community are accustomed to silk flowers, making in-home fresh florals is an exotic luxury. Charlot is intentional about providing a sense of that experience to her direct community through her shop's flower bar, where customers can come in and see, smell, and touch collections of quality flowers. A unique aspect of Blucid is that Charlot only focuses on florals and does not use greenery, allowing her bouquets to pop with vibrance. For holiday bouquets and delivery, you can stop in-store or order through a link that will be available on the business's website.
Villere's Florists
Villere's first opened its doors to communities in Metairie and surrounding areas in 1969 and has continued to deliver fresh flowers and dedicated customer service. The family-operated, 53-year-old business is ranked among the top 100 floral shops worldwide by both Florists' Transworld Delivery and Telaflora. Villere's is both an online ordering service and a local homegrown shop. Browse and order online or visit one of their two locations in Metarie or Kenner. Deliveries can be made anywhere: locally and across the globe. Although same-day delivery is available, orders for holiday occasions should be placed one day prior for on-time delivery.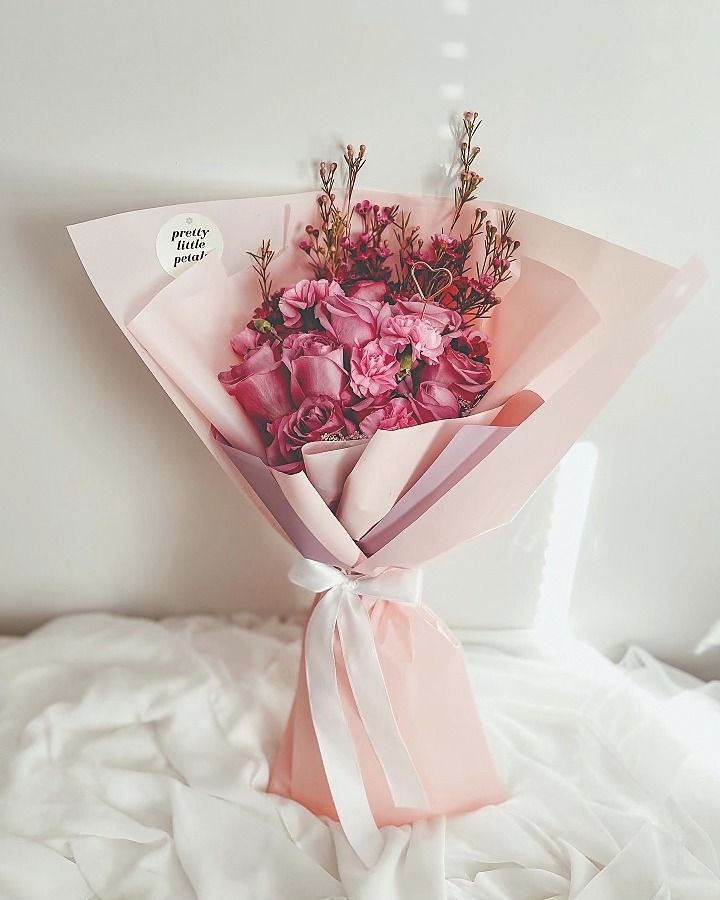 Pretty Little Petals
Pretty Little Petals (PLP) is a woman-owned and AAPI-owned business. PLP's founders explained that they started their business after realizing that no florists in the New Orleans area offered their preferred style of bouquet wrapping. They incorporate authentic culture into their curations with Korean-styled arrangements. "Korean-style bouquets put emphasis on the wrapping and aesthetic of the floral arrangements," they explained. Fresh, seasonal flowers such as roses, hydrangeas, tulips, and peonies are used for a cohesive and romantic style. Bouquets are wrapped in waterproof paper, allowing customers to place them directly into a vase without having to unwrap or rearrange flowers. Displayable floral boxes are also provided that help the flowers remain hydrated for longevity. The best way to order a bouquet from PLP is by sending a direct message or or filling out their form to the business's Instagram account.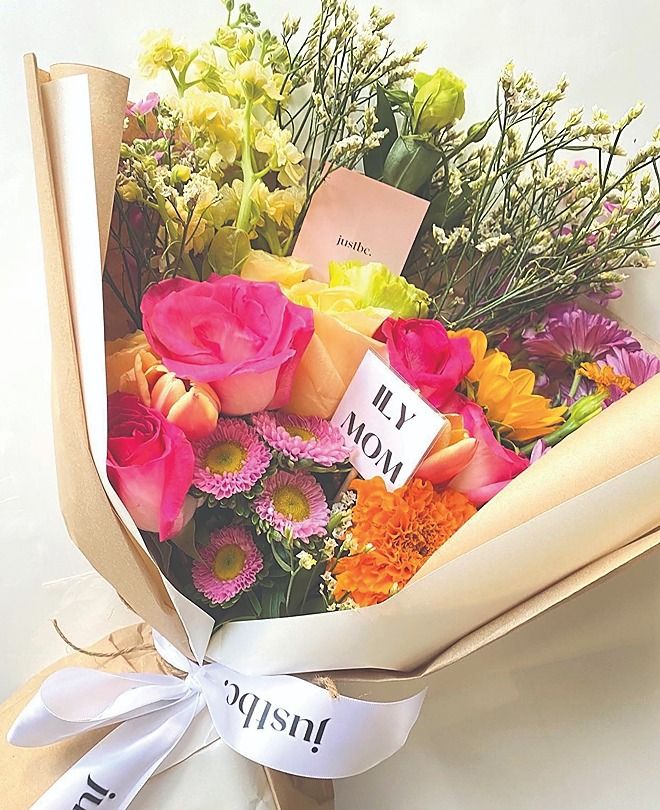 Just BC
Just BC is another woman and AAPI-owned floral business. Founder Victoria Tu explained that she discovered her love for flowers in college while frequenting Trader Joe's to buy arrangements for her apartment. After a trip to South Korea, where street vendors sold beautifully wrapped bouquets, she was further inspired to start her own floral business. Tu wanted to incorporate a personable yet spontaneous way to gift bouquets as inexpensively for customers as possible. All bouquets are freestyled, providing both the gifter and recipient a surprise on delivery day. In addition to client consultations for color/flower preference and the option to include a personalized card, Just BC bouquets can be further customized with word decor. "We want to make sure each person receiving the bouquet knows that that bouquet was made specifically for them." The best way to order a bouquet is by phone or through a direct message sent to the business' Instagram account.