Top Ten Frozen Daiquiri Spots in New Orleans
There's nothing like a daiquiri to cool you off after a long day in the New Orleans summer sun. July 19 is National Daiquiri Day, which is the perfect excuse to explore the city's many spots for this delicious frozen cocktail! Plus you can tour the city and its famous Creole restaurants to eat while you sip. Whether you choose to just get one or want to hit all the best spots in town, check out the five places below for ideas on how to celebrate National Daiquiri Day.
Jazz Daiquiri & Lounge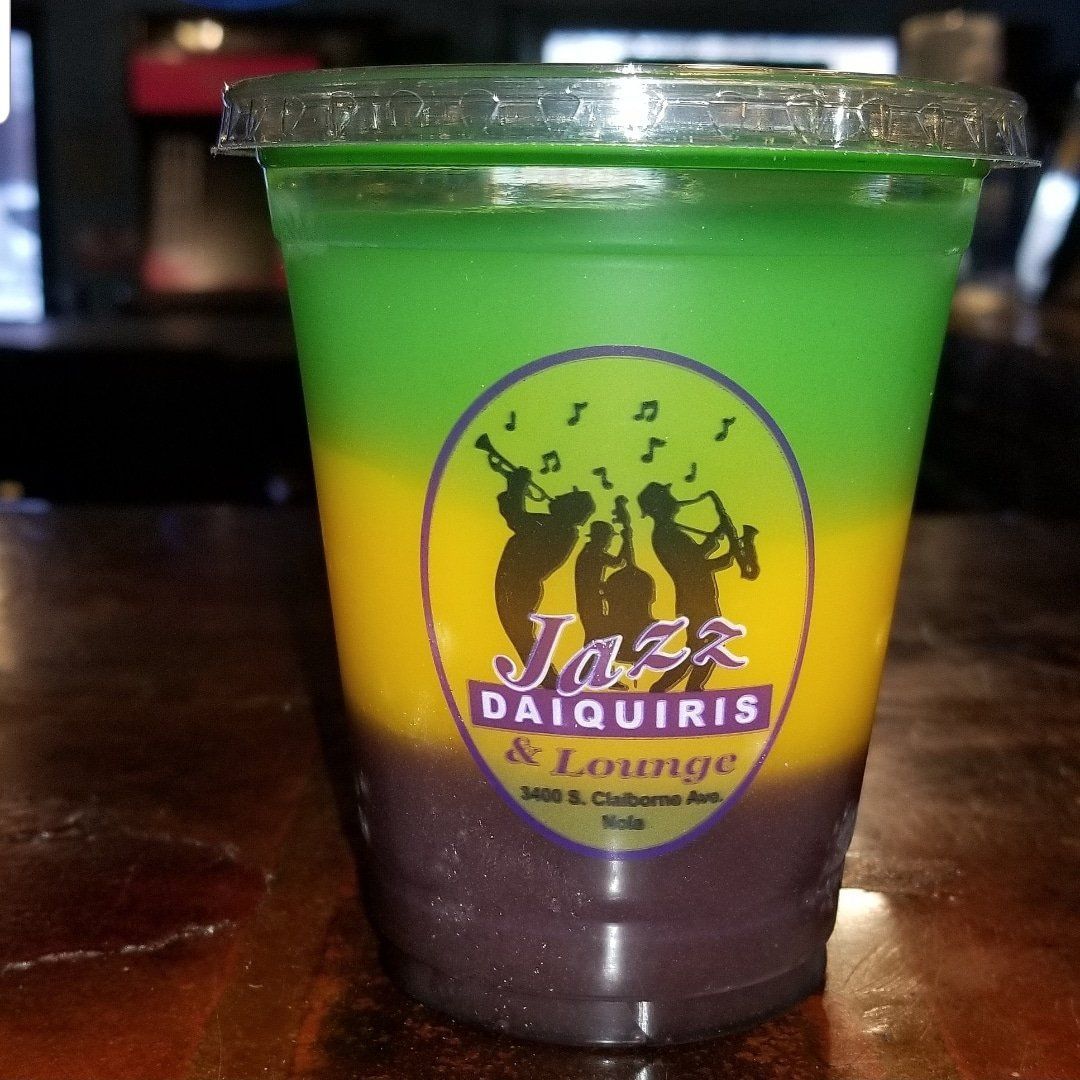 At Jazz Daiquiri & Lounge, you can choose from a list of eccentric flavors. All with a presentation to match its name and flavor, it'll be impossible to choose your favorite. There's Chicken and Watermelon with layers of pink, white, and green for the classic NOLA fan. The Tulane Green Wave and L.S.U. Tiger, which bleed the school colors, are perfect for having a school-spirited drink at the next tailgate. Then there are the Fruit Loop and Cotton Candy to fulfill that sweet tooth. Whether you're grabbing one of each to discover your favorite, or your group all tries a different flavor, the list of options will go on and on. Make sure to carry cash on you here as they are a cash-only shop. 3400 S. Claiborne Ave., 504-899-8761, jazzdaiquiri.com.

Bouree at Bourcherie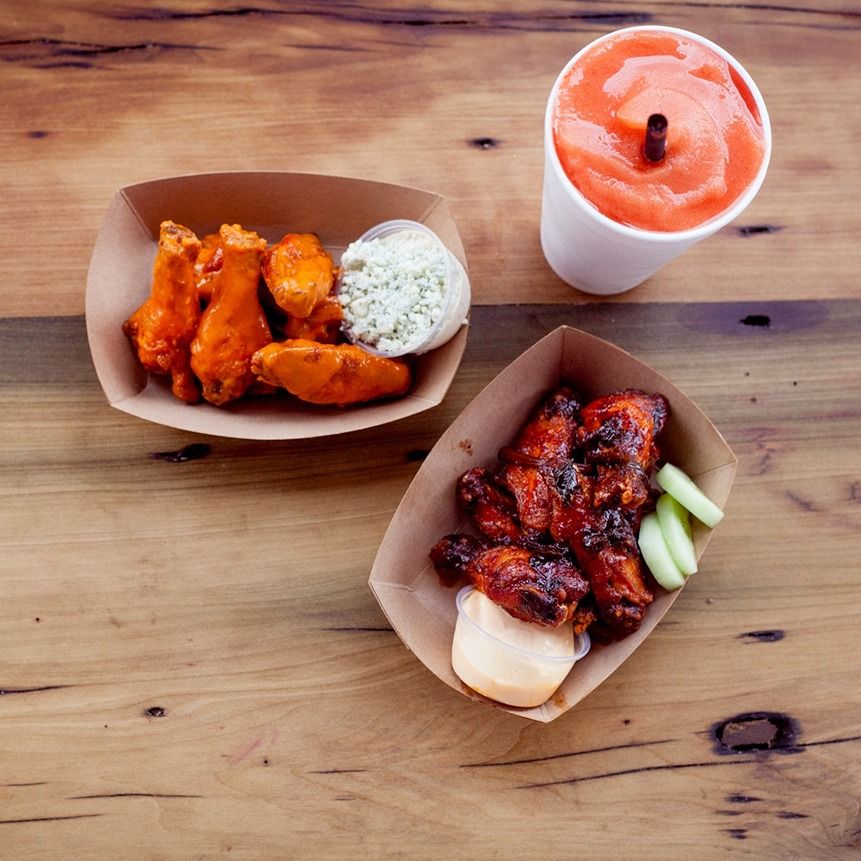 Wings and daiquiris make for the ultimate combo in New Orleans. At Bouree, they recognize the greatness of the two and aim to serve the best of both worlds. The menu evolves with the changing seasons to serve the best and freshest fruity cocktails for you to enjoy while listening to the live music performances offered. You'll never have to miss the Gin & Tonic Daiquiri, however, because it uses a cucumber found in Louisiana year-round. With the menu constantly changing, there will always be a fun flavor to go and discover, but you'll want to try them before they are out of season and off the menu. Mango Bango? Hurricane? Berry Habanero? We will just have to wait and see what flavors are on tap on National Daiquiri Day. 1510 S. Carrollton Ave., 504-510-4040, bourreenola.com.
Lafitte's Blacksmith Shop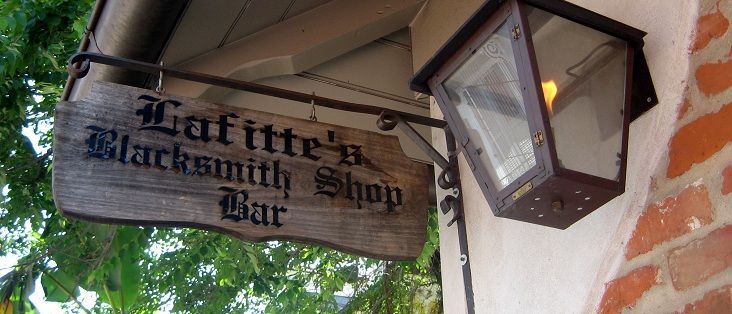 Is it really a daiquiri tour without getting the purple drink at Lafitte's Blacksmith Shop? This bar, built between 1722 and 1732, is reputed to be the oldest structure used as a bar in the United States. This place is perfect for those who want a taste of New Orleans voodoo in the French Quarter or those who want a preview of New Orleans's beloved Haunted Pub Crawls. With a piano bar and history that goes on for ages, this spot offers a different side to Bourbon Street fun. The Frozen Purple Voodoo drink will surely be a unique daiquiri to add to your list for July 19. 941 Bourbon St., 504-593-9761, lafittesblacksmithshop.com.
Daiquiri Paradise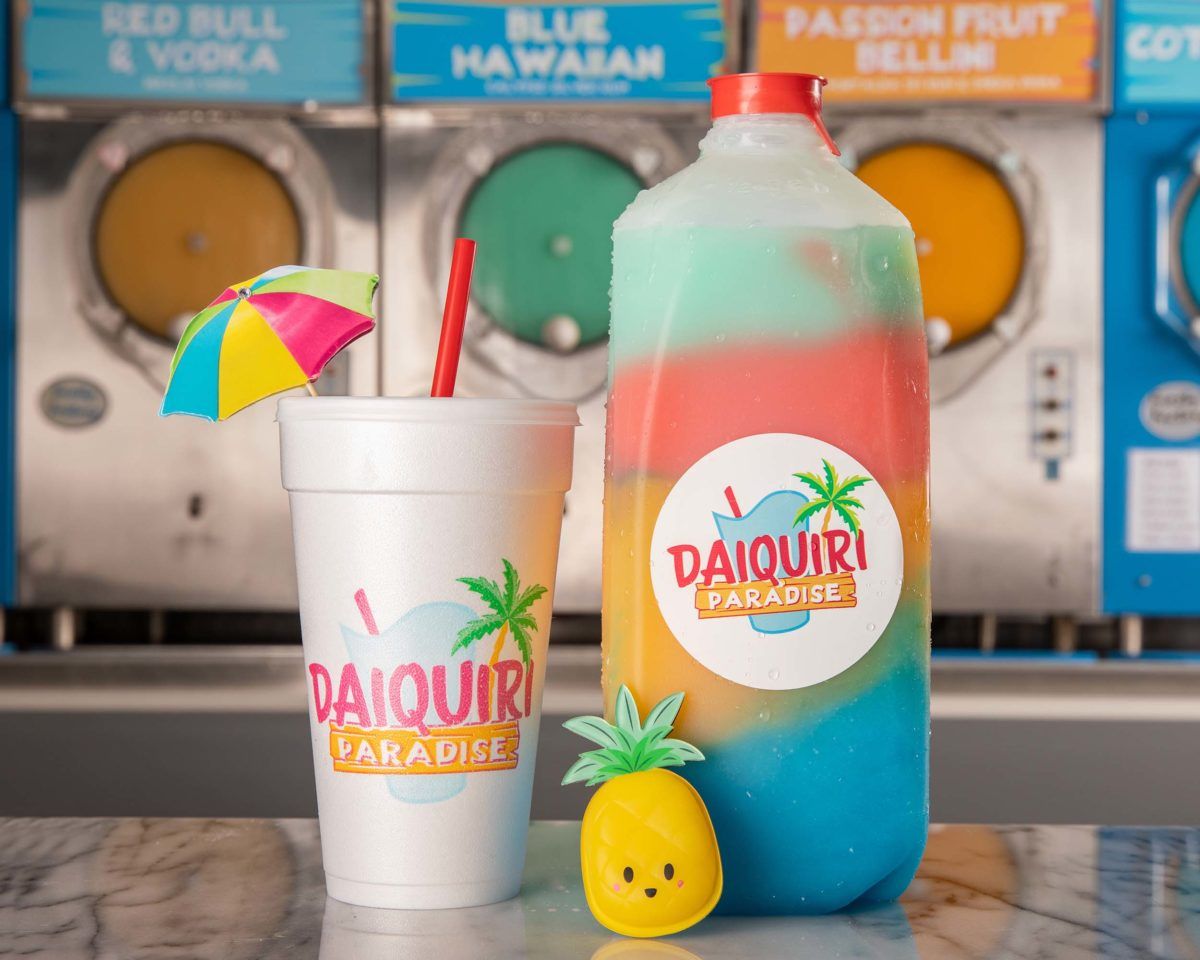 Daiquiri Paradise has been providing a fun atmosphere and delicious drinks since 1989. With pool, darts, and other party games, this spot is great for enjoying daiquiris with your friends or family on National Daiquiri Day. You can get the smallest option (12 oz.) and try multiple flavors or stick to your group's favorite and go big with the gallon (128 oz.)! There is also a drive-thru line, making it a quick and convenient stop on your National Daiquiri Day tour. Whether you're sticking to the classics and getting Strawberry or Lemonade, or being bold with the White Russian or Jungle Juice, check out this place on July 19.

By the way, every location of Daiquiri Paradise will be offering a Buy One, Get One free special of anything on the menu only on National Daiquiri Day. So definitely make sure to stop by! Multiple locations, daiquiriparadise.com.
Melba's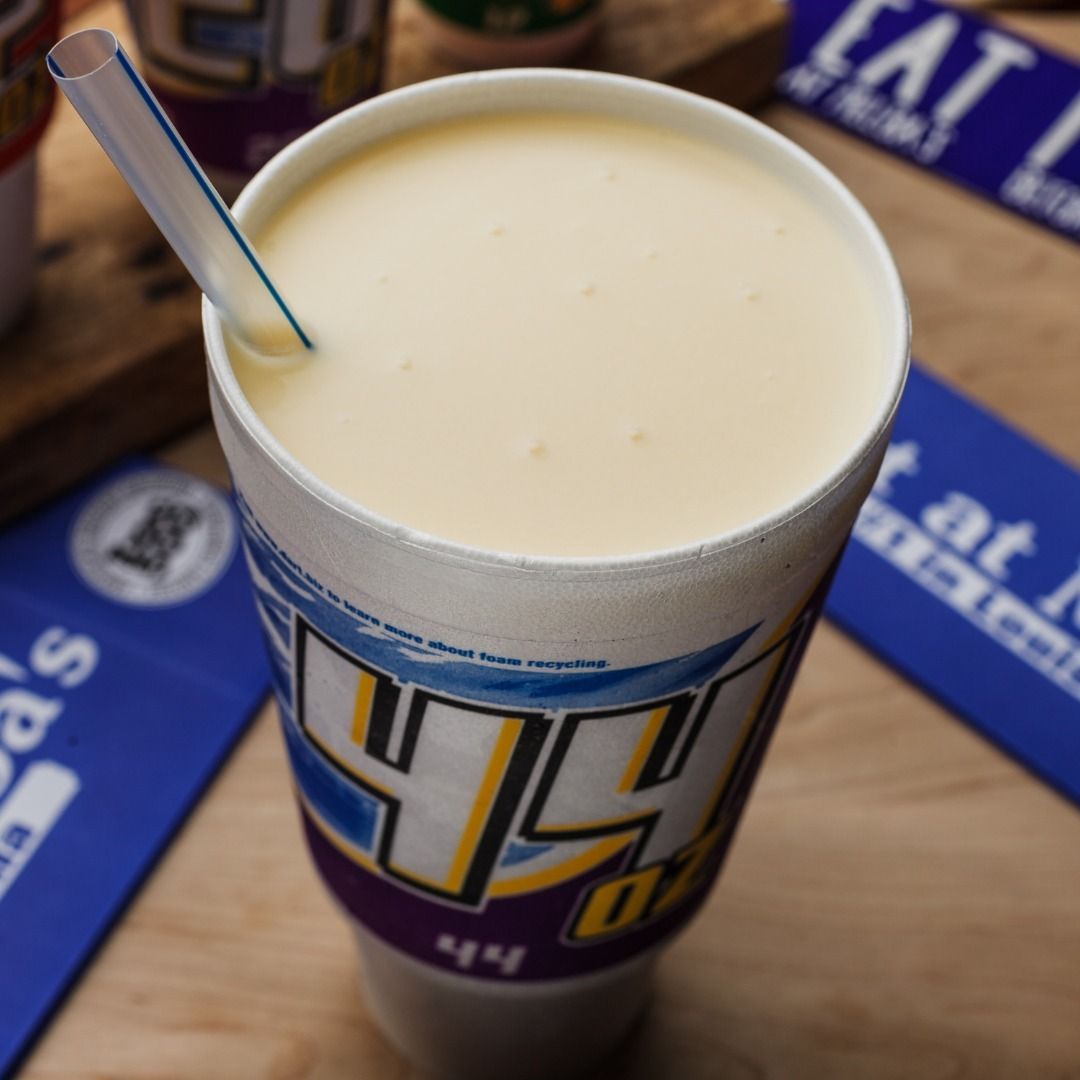 After Hurricane Katrina, the destruction of a certain corner was turned into a beloved neighborhood favorite known as Melba's. Melba's might be known for their po-boys, but their daiquiris are also fan favorites. Unique flavors include King Cake, 9th Ward, Black and Gold, Party Droper, and many more. On Mondays, you can enjoy 12 oz. daiquiris for just $1! 1525 Elysian Fields Ave., 504-267-7765, melbas.com.
Mango Mango Daiquiris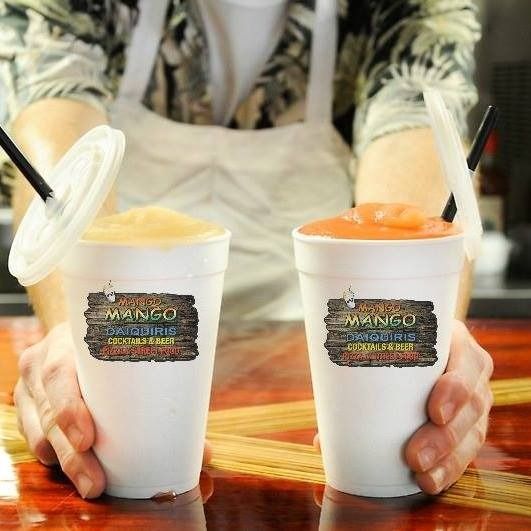 Mango Mango Daiquiri is here for all your exotic taste bud needs. They have late hours for those wandering feet on Bourbon till the moon goes down. This establishment has a hard-working staff who is also here to make any daiquiri-filled day or night worth your while in customer service. You can find one of their shops at 201, 236, or 400 Bourbon Street. (504) 524-0113, https://www.facebook.com/mangomangodaiqs/.
Bourbon O Bar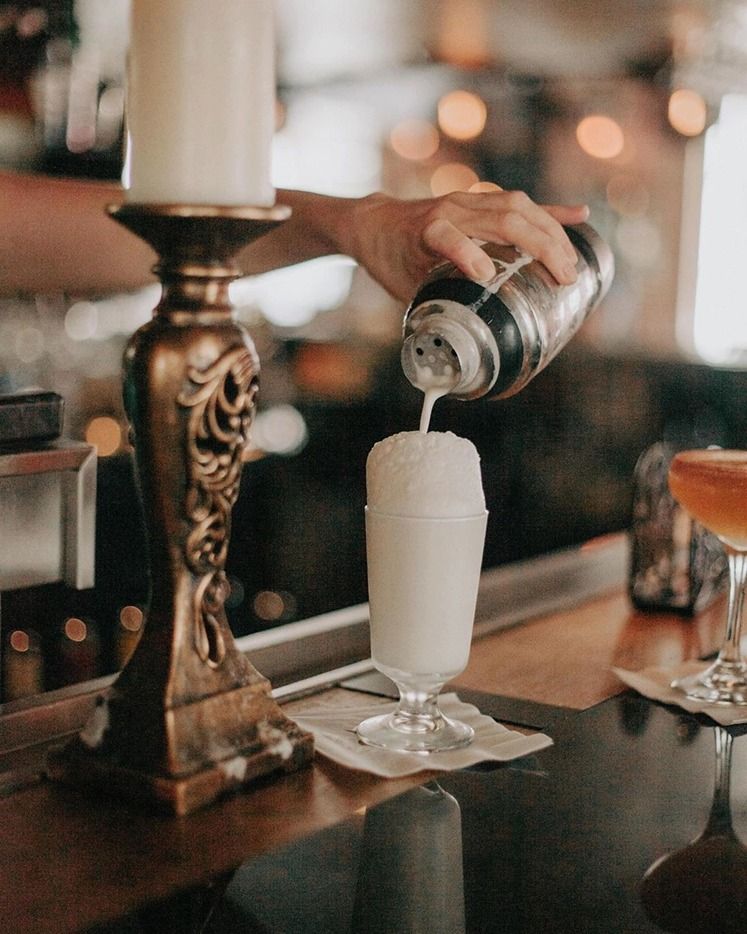 The popular Bourbon street bar known for its live music is still going strong with a great vibe and great frozen cocktails to match. It has made its way on this top ten list simply because of the variety in its drinks along with the popular chill environment for a bar. They offer traditional cocktails and also create seasonal drinks that will make you wish it was a holiday every day. 717 Orleans St., (855) 771-5214, https://www.bourbonorleans.com/eat-drink-jazz/bourbon-o-bar/
Compère Lapin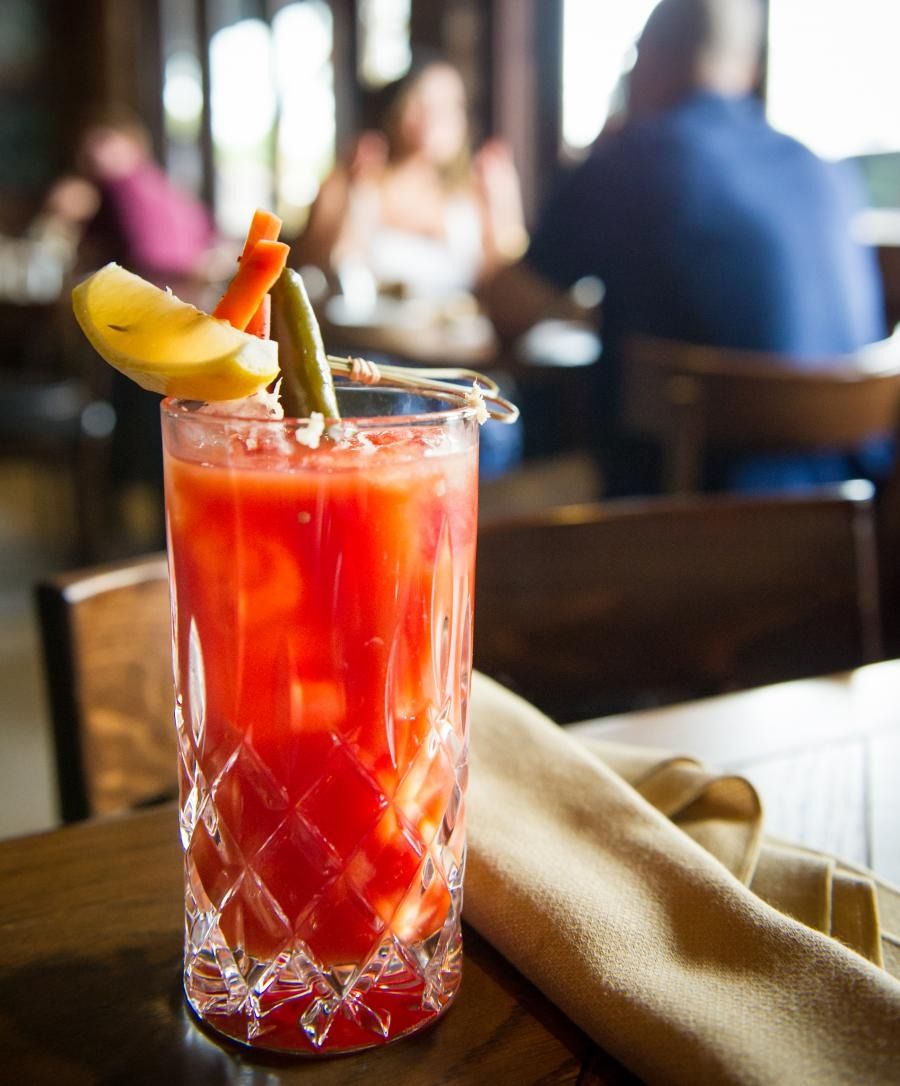 Although a restaurant known for its amazing cuisine, Compère Lapin has made it to this list due to the unique list of drinks on their menu. Mixing drinks with liquor like Still Austin Gin, Pinhook Bourbon and Szechuan-Infused Cheramie Rum brings an entirely different taste that many have never imagined in a drink. This place is a sure visit for natives and tourists alike. 535 Tchoupitoulas, (504) 599-2119, http://comperelapin.com/
Beachbum Berry's Latitude 29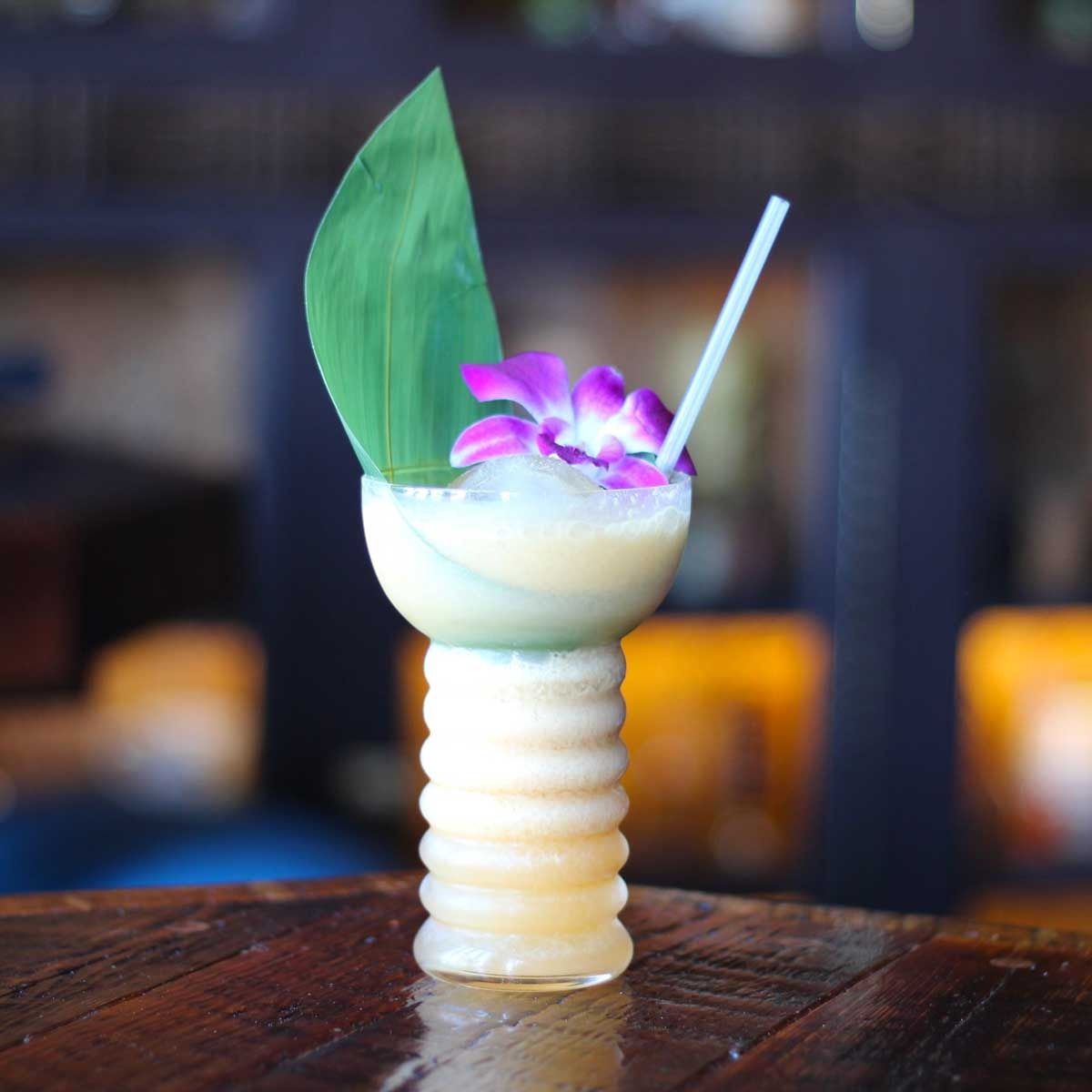 This Polynesian food-based restaurant has received critical acclaim for drinks as sublime as its food. The restaurant was created after Tiki pioneers tracked down and learned the secret golden recipes for Tiki drinks that have lasted over 40 years. This bright-colored syrup and rum-based creative cocktails have been at the peak of all liquor life. Reviews have been left commenting on how the trip to NOLA will be well spent, even if all you can do is go to Beachbum Berry's Latitude 29 for one of the legendary drinks. You may be in New Orleans, but your tastebuds will be on an island once you visit this restaurant.
Daiquiri Cocktail Shops for the Summer
These spots will surely make you happy to be in a city that comes alive every hour. Drinking daiquiris is almost a tradition in the south, and NOLA even has famous spots for liquor of all types for those who are not fans of the popular frozen cocktails. However, it is also everyone's job to have safe fun whether out and about on a parade route drinking or at any of these shops. And, of course, if anyone needs food in their system before or after drinking New Orleans will also hold up in that area due to the restaurants at every corner. If