As we all know, the Big Easy is a town well known for its eccentric nightlife that welcomes all from far and wide. Here in New Orleans, we're blessed to have a range of classic joints, some of which are great places to drink bourbon, as well as a healthy cropping of new bars in NOLA to try with each coming day.
New Orleans' Best Up-and-Coming Bars
Among this growing repertoire of nighttime bars & clubs to suit your fancy, some have shown to be the best of the next class. Here are Where Y'at's top picks for the best New Orleans up-and-coming bars and clubs.
1. Commons Club at Virgin Hotel
550 Baronne Street
virginhotels.com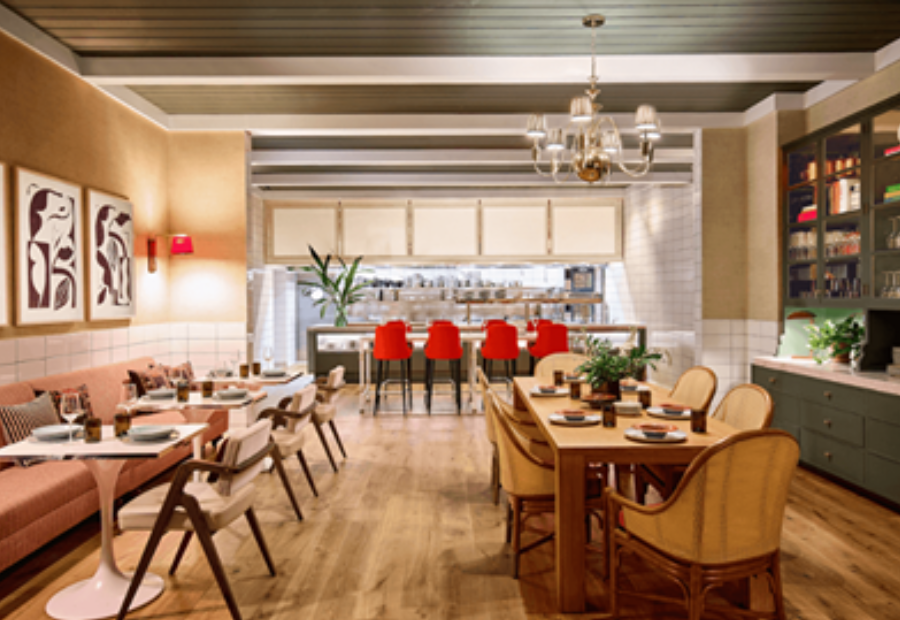 Tucked away in New Orleans' Virgin Hotel, Commons Club consists of a kitchen and bar, serving up bold new flavors, classic cocktails, and a few crafty concoctions. Showcasing a space that is equally laid back as it is elegant, this club embodies the absolute best of the Big Easy.
It's easy enough to grab a few cocktails crafted to perfection alongside dishes that pair Southern flavors with boldly unexpected ingredients, making for a unique experience that can't be missed. The Shag Room, connected to the Commons Club, offers a more intimate space for small groups to gather, eat, drink, and relax just a little bit more, if you need.
2. The Rabbit Hole
1228 Oretha Castle Haley Boulevard
rabbitholenola.com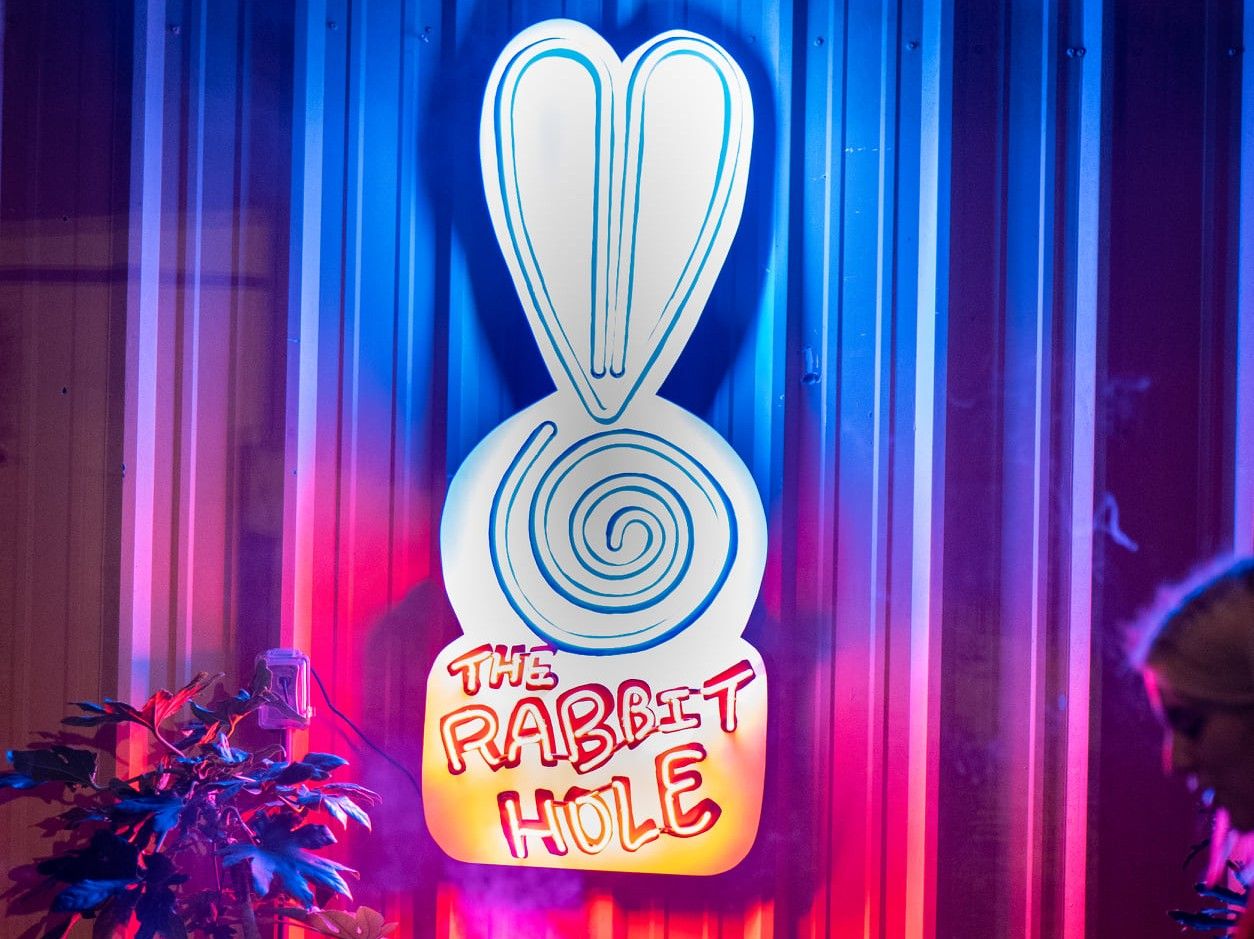 Edging away from where elegance meets relaxation, The Rabbit Hole is a perfect new spot for partygoers looking for some adventure. This eclectic venue features vibrantly colored murals with purple lighting to match and a vast dance floor to get your boogie on while the artist of the night shows off their craft.
Showcasing everyone from NOLA's dynamic DJs with electronic suave to jazzy brass groups with classic New Orleans flare, The Rabbit Hole has a little something for every musical taste imaginable. Just stop on by, grab a drink, and be ready to hit the dance-floor.
3. Stained Glass Wine House
201 Huey P. Long Avenue, Gretna
stainedglasswinehouse.com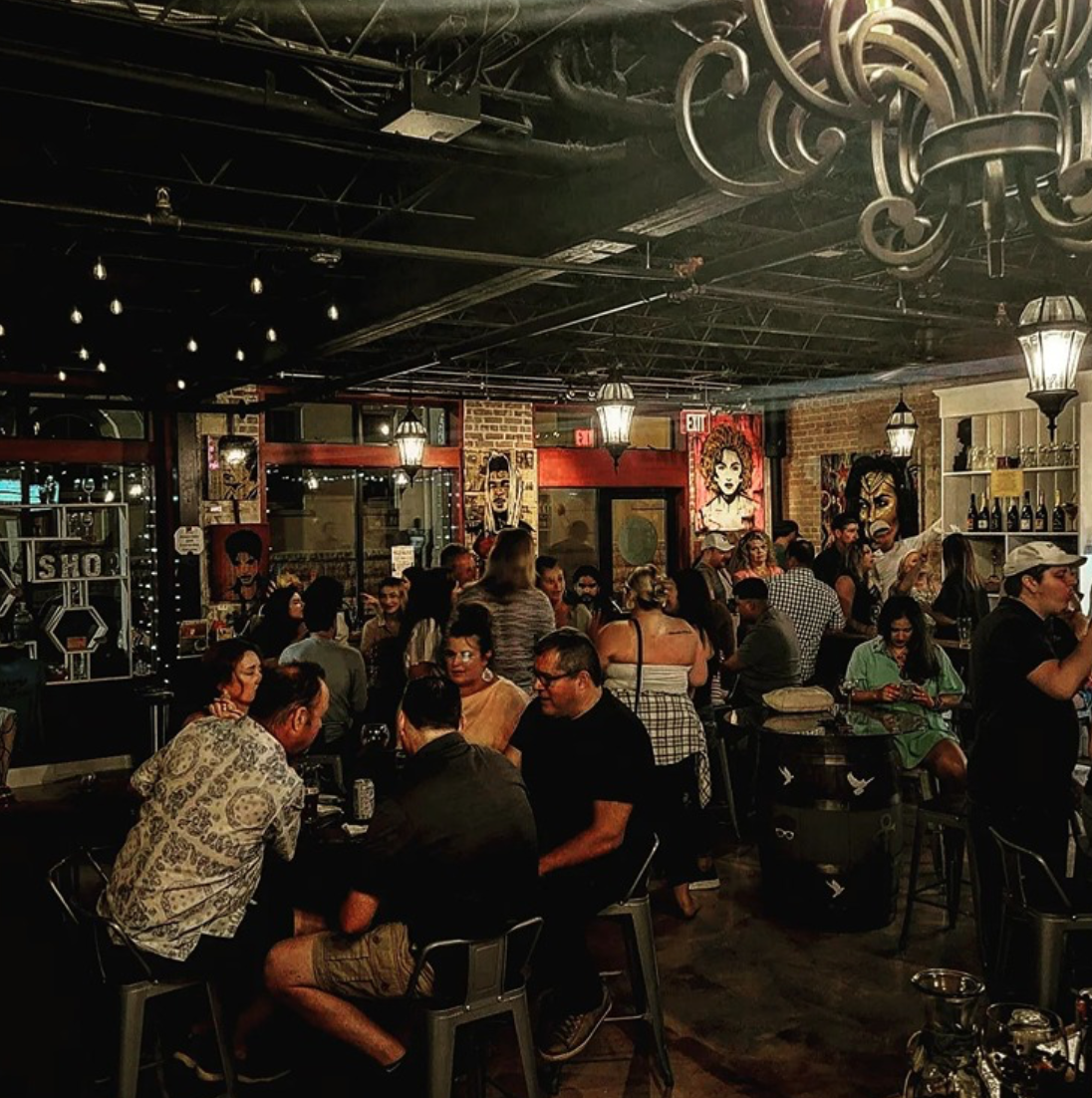 Created by four Air Force veterans, Stained Glass Wine House is a welcoming space dedicated to a sense of community and exploration while sharing wines, beers, and liquor from around the globe.
Here, guests have access to eight beer taps, four taps for high-end liquor, 24 wine taps, and over 300 bottles of wine, and the craziest part: it's all self-serve!
Stained Glass Wine House is an innovative concept for gathering together and sharing a few drinks and appetizers in a space that is absolutely free of judgment, and it's definitely a must-try if you're looking for something new and welcoming.
4. Breakaways Restaurant & Bar
2529 Dauphine Street
breakawaysrb.com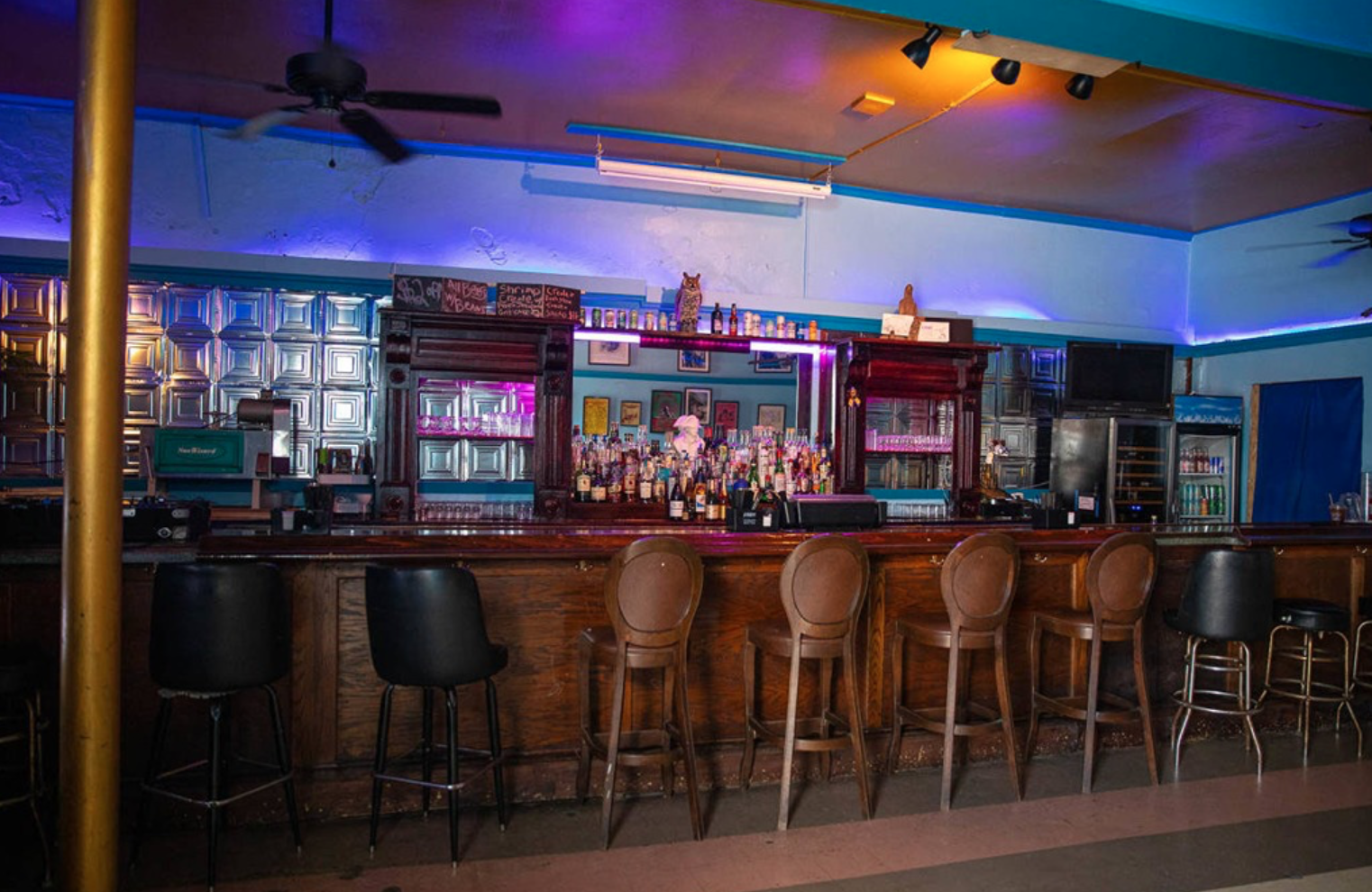 Recently founded by Paul Artigues, long-time chef and owner of the French Quarter's Green Goddess restaurant, Breakaways Restaurant & Bar is a true ode to New Orleans culture, tradition, and cuisine. With a focus on classic Creole flavors that are packed with comfort and soul, you're sure to leave Breakaways feeling like you got a true taste of Southern Louisiana.
While the bar offers a full range of drinks and cocktails, the SnoBlitz takes the cake. Combining the classic fluff of a New Orleans snowball with house-made drunken syrups, this daiquiri-like treat will leave you reminiscing on hot summer days from a happy childhood.
5. Velveteen Lounge & Restaurant
2565 Bayou Road
velveteen.coop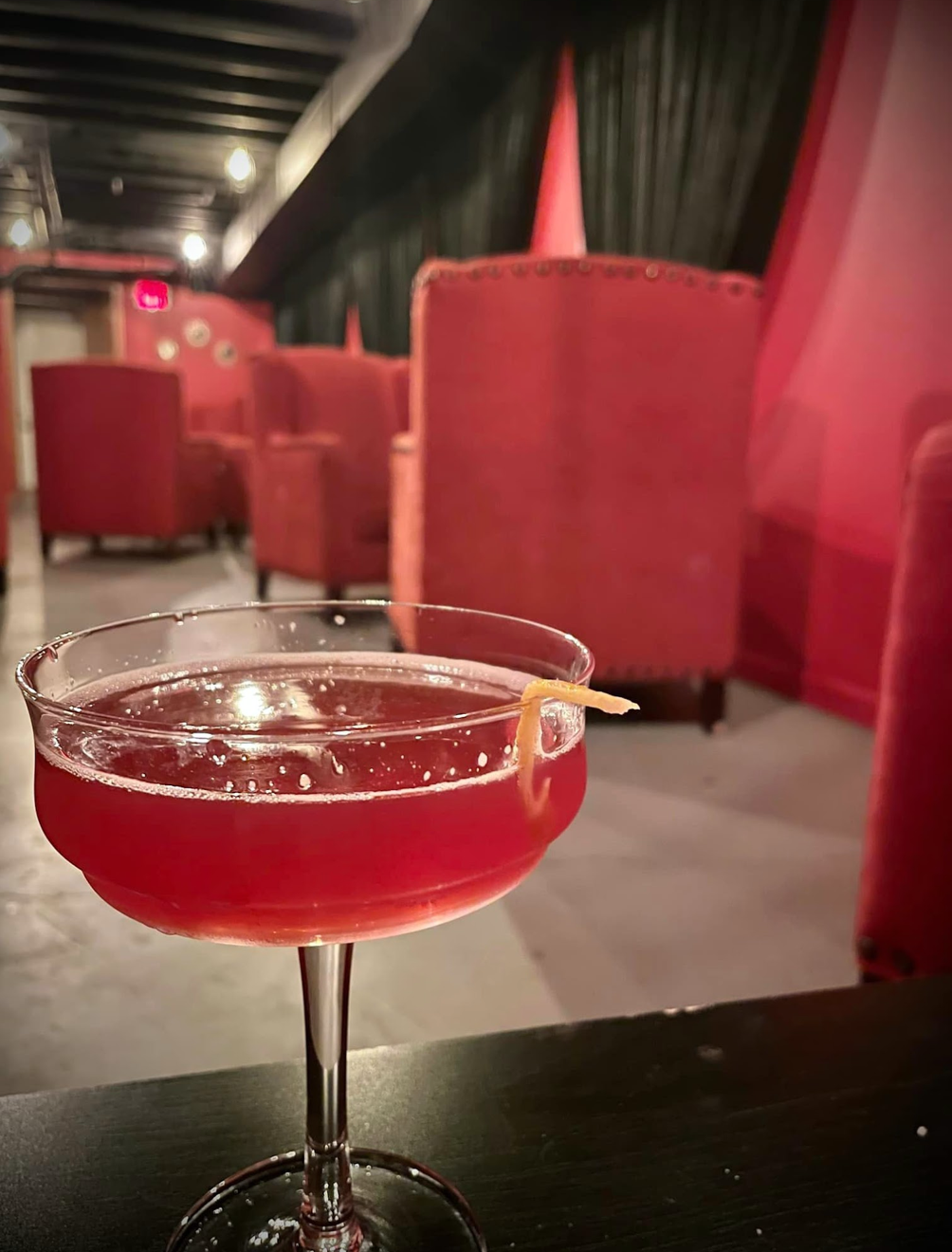 Nestled in the 7th Ward, Velveteen Lounge & Restaurant is a local cooperative boasting cuisine with a little bit of cultural fusion and a wide range of beers, wines, spirits, and handcrafted cocktails, like the Velveteen Rum Punch and the Super Gay Gimlet.
Set on the corner of North Broad Street and Bayou Road, the interior of Velveteen Lounge & Restaurant has the bones of a classic Irish pub and the rich colors of a fresh, bold paint job, making for an eclectic setting that's easy enough to get comfortable in. Stay awhile, sip some beverages with friends, and order empanadas or jerk chicken tacos to appease your appetite.
6. Peychaud's
727 Toulouse Street
maisondeville.com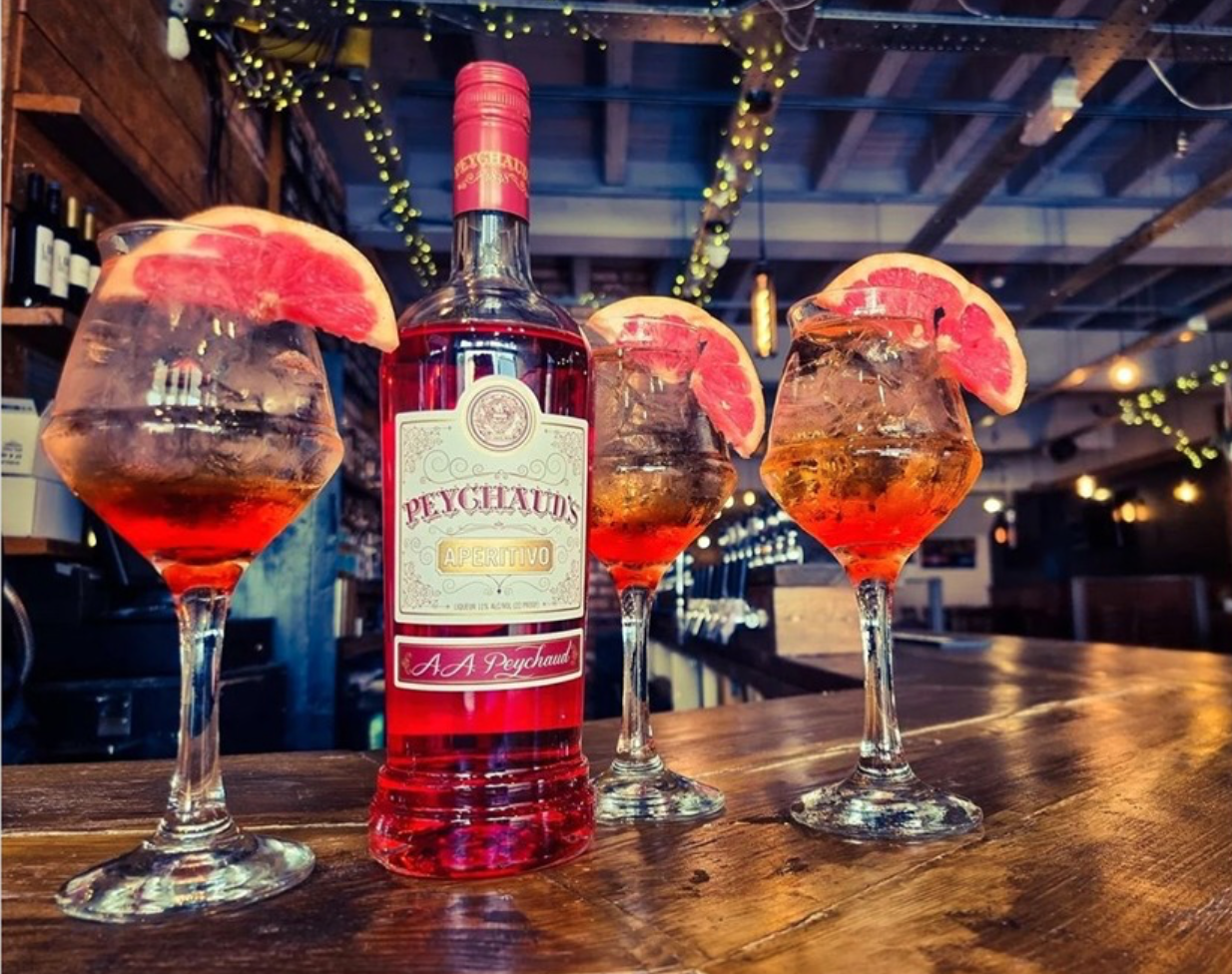 Named after a key ingredient of New Orleans' signature cocktail, the Sazerac, Peychaud's can be found nestled in the courtyard of the Hotel Maison de Ville in the French Quarter.
This little oasis showcases beautiful greenery, adorable French café-esque seating, and a peaceful fountain at the center. If you're looking to get away from the hustle and bustle of the streets of the French Quarter, Peychaud's is the perfect spot to sit back, relax, and enjoy your favorite cocktails and company.
7. Midnight Revival
417 Frenchmen Street
midnightrevival.com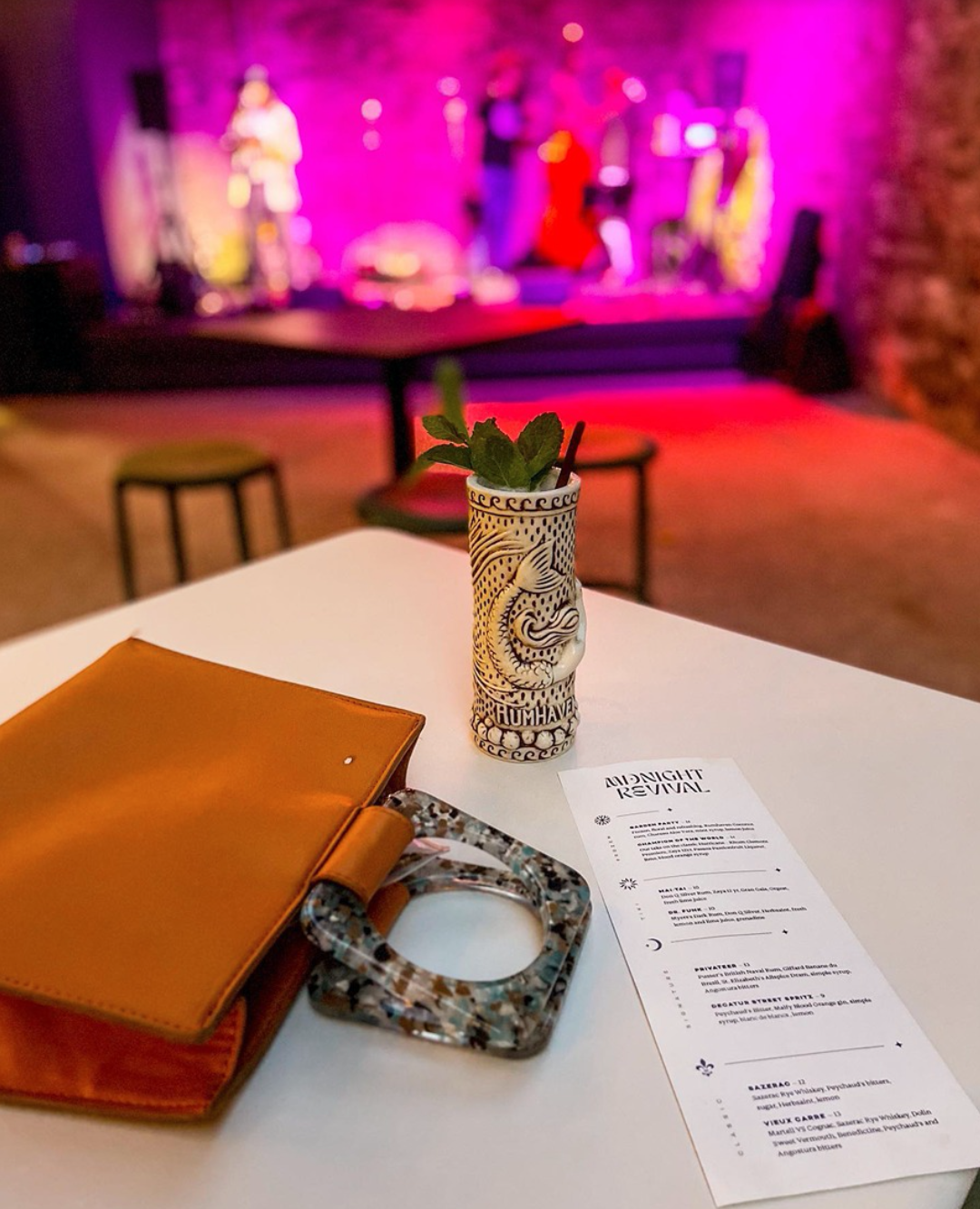 Hidden away in The Frenchmen Hotel on the famous street that shares its name, Midnight Revival is a joint dedicated to two very important things: spirits and sound. At this brick-walled bar, guests are invited to enjoy a night full of delicious cocktails, good company, and spirited music.
Boasting a youthful sound of deep bass, rhythmic drums, and soulful guitar, nights at Midnight Revival don't grow old quickly. In fact, they don't grow old at all. Here, you can partake in great drinks, incredible music, and a night that's still young, no matter the hour.
8. The Will & The Way
721 Toulouse Street
thewillandtheway.com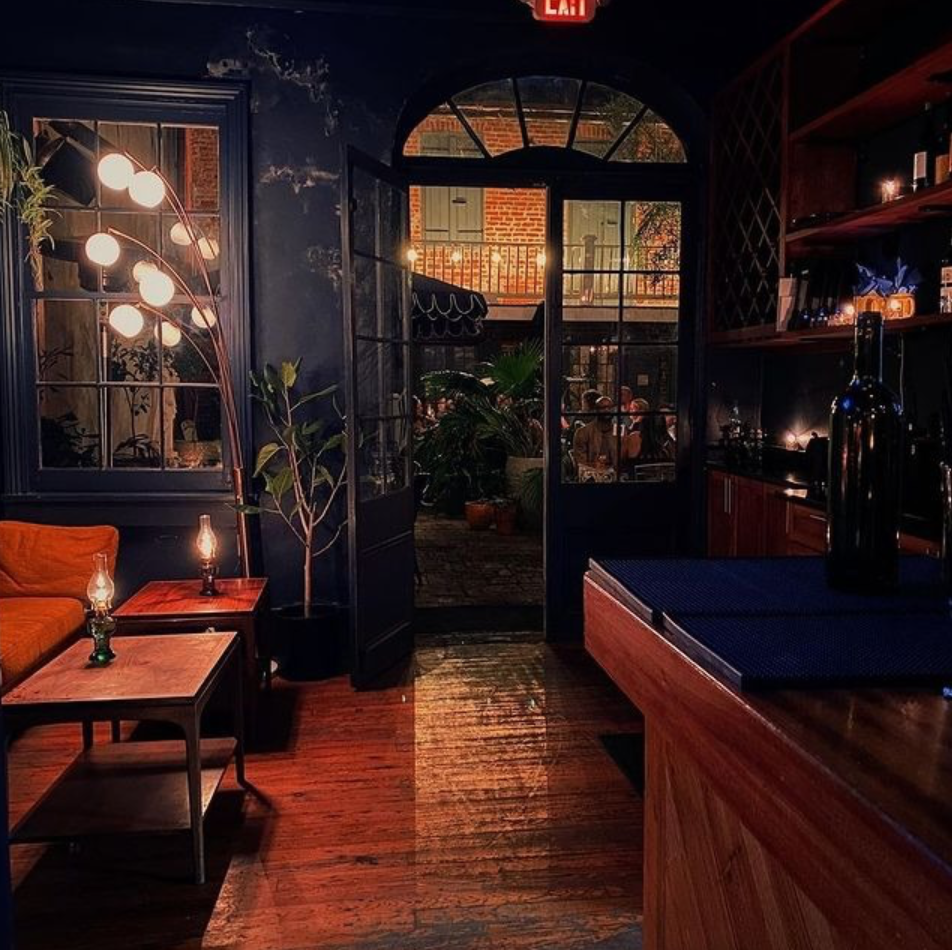 Filled with plenty of nooks and crannies, The Will & The Way is the perfect spot for introverted locals to have some time for themselves or for friends and family to gather for incredible drinks and delicious bites. The atmosphere here is gorgeously curated with mid-century modern barstools, rich wood tabletops, and healthy plant life to match.
Whatever you may be looking for--a second to enjoy your own company or with others--The Will & The Way has got you covered. Come on in to enjoy indoor or outdoor courtyard seating, golden lighting, handcrafted signature beverages, and vibrant, freshly-made dishes.
9. Baroness on Baronne
339 Baronne Street

baronessnola.com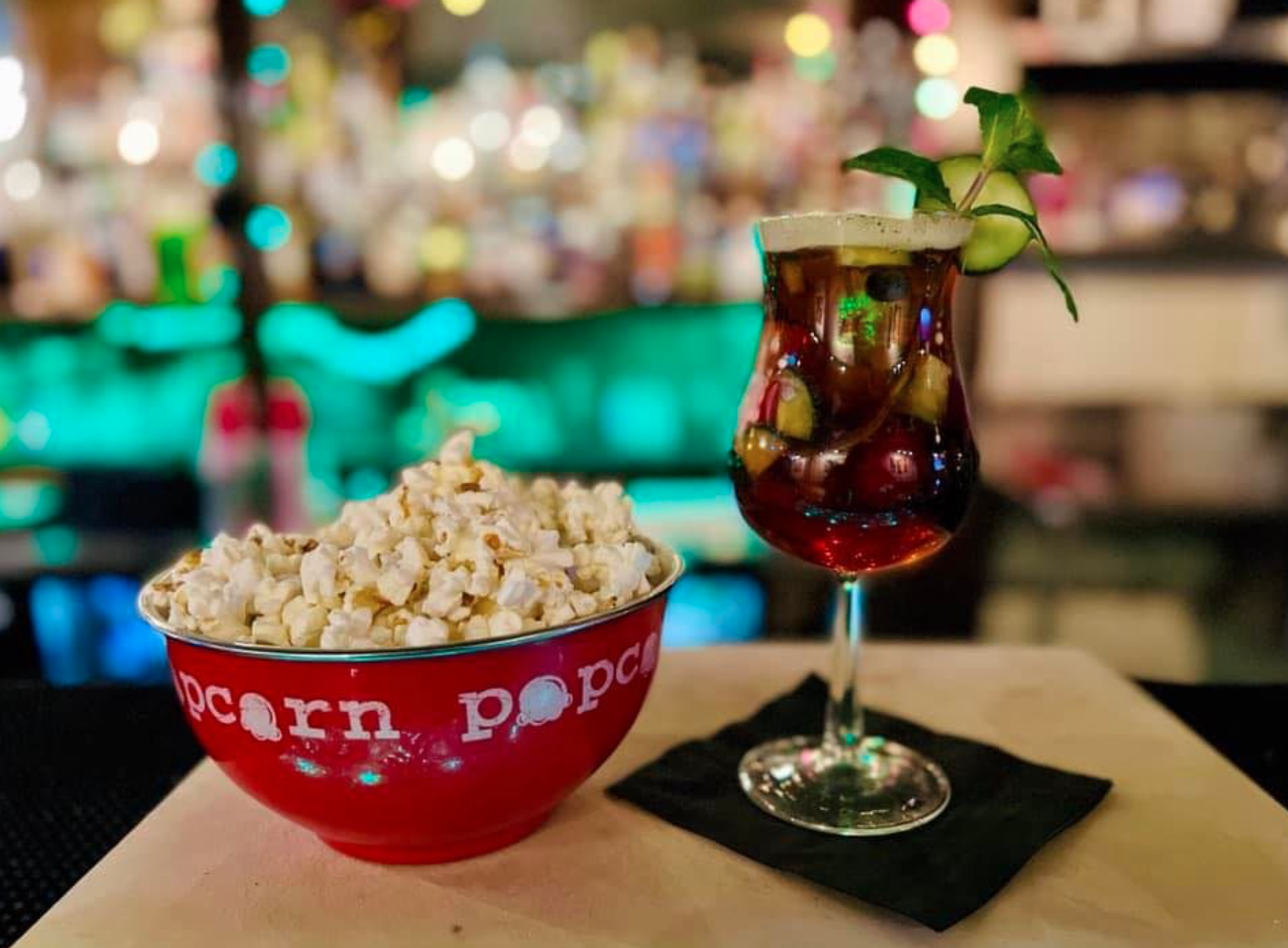 With a simple dedication to preserving the past in the present day, Baroness on Baronne offers high-quality elegance and artistry with a unique passion for pride. Beckoning those seeking intimate conversation accompanied by handcrafted cocktails and small, delectable bites, Baroness is the perfect respite from the business of Downtown New Orleans.
Here, you can expect top-notch service, to the point of feeling like a guest of honor, rather than an average customer at an average bar. Combining their own signature flavors and syrups with classic New Orleans' flare, guests are invited to sip these handcrafted cocktails in style and feel like royalty while doing so.
10. The Pool Club
550 Baronne Street
virginhotels.com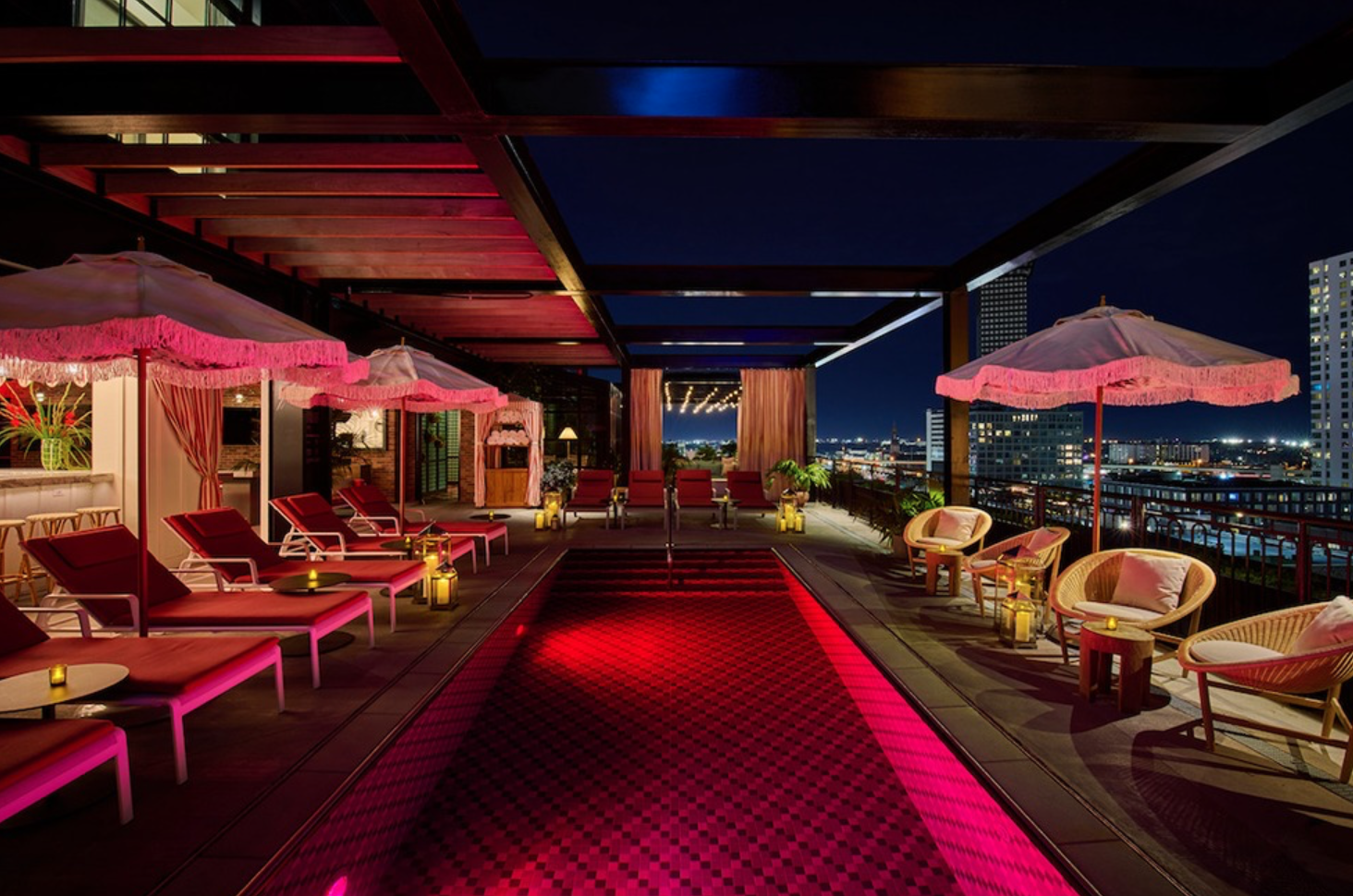 Found at the same location as our first spot on the list, the Commons Club, the Pool Club is the rooftop counterpart of the Virgin Hotel's bars and lounges, and it's definitely one of our top picks. At this 13th-floor oasis, guests are able to enjoy coveted views of the New Orleans skyline while sipping handcrafted beverages by the pool.
If you're looking for a quick rest from the sun and don't want to dip in, the interior is open with beautiful floor-to-ceiling windows, polished tile flooring, and gorgeous, bright seating. The Pool Club is open from 10 a.m. through 7 p.m. for daily enjoyment and the atmosphere is more than welcoming.
Give These New Bars and Clubs in New Orleans a Try
Not only does New Orleans have some of the best food in the country, the city's bar culture is second to none. There are so many old and new bars to experience some classic New Orleans cocktails.
From the classic, elegant environment of the Commons Club to the nooky, intimate French Quarter bar The Will & the Way, there is an impressive crop of up-and-coming bars in New Orleans.