Coffee has a long, rich history in New Orleans. Being a port city, New Orleans brought in green coffee beans from Cuba, the Caribbeans, and South America starting in the 1800s. By 1840, New Orleans was the second largest importer of coffee in the country. The city was the home of dozens of coffee houses back then, and the tradition continues to this day. It's hard to find a part of town that doesn't have a quaint coffeeshop in it or neaby.
New Orleans is seen as one of the best coffee cities in the U.S. These local coffee shops have the best cups of joe in the city. From roasting their own to offering amazing cafes to sit in, you must visit one or more of these shops if you need a jolt of caffeine.
Where to Get Coffee in New Orleans
1.

PJ's Coffee
Multiple Locations, pjscoffee.com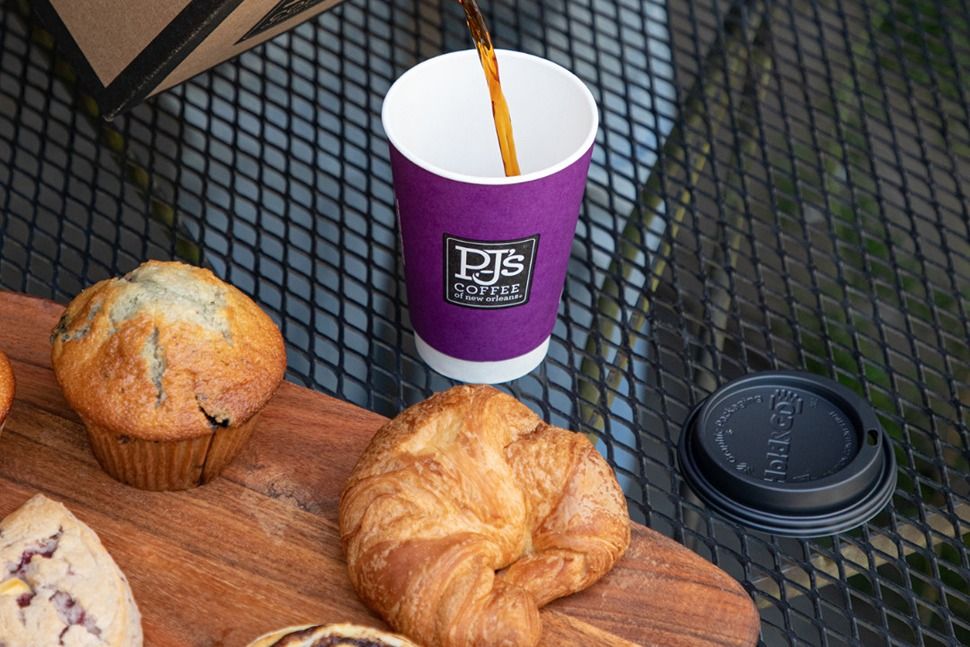 PJ's Coffee is a New Orleans-born brand that started up in 1978. If you drive down Tchoupitoulas Street in the Marigny neighborhood, you'll smell freshly-roasted coffee coming from the roastery, but you can enjoy PJ's Coffee at one of the many coffee shops in the greater New Orleans area.
There will be multiple varieties of coffee available when you visit including a flavored coffee like Southern Pecan or Bananas Foster. PJ's Coffee proudly uses Direct Trade partnerships to source their coffee, meaning PJ's purchases coffee directly from the farmers who grow it.
2.

French Truck Coffee
Multiple Locations, frenchtruckcoffee.com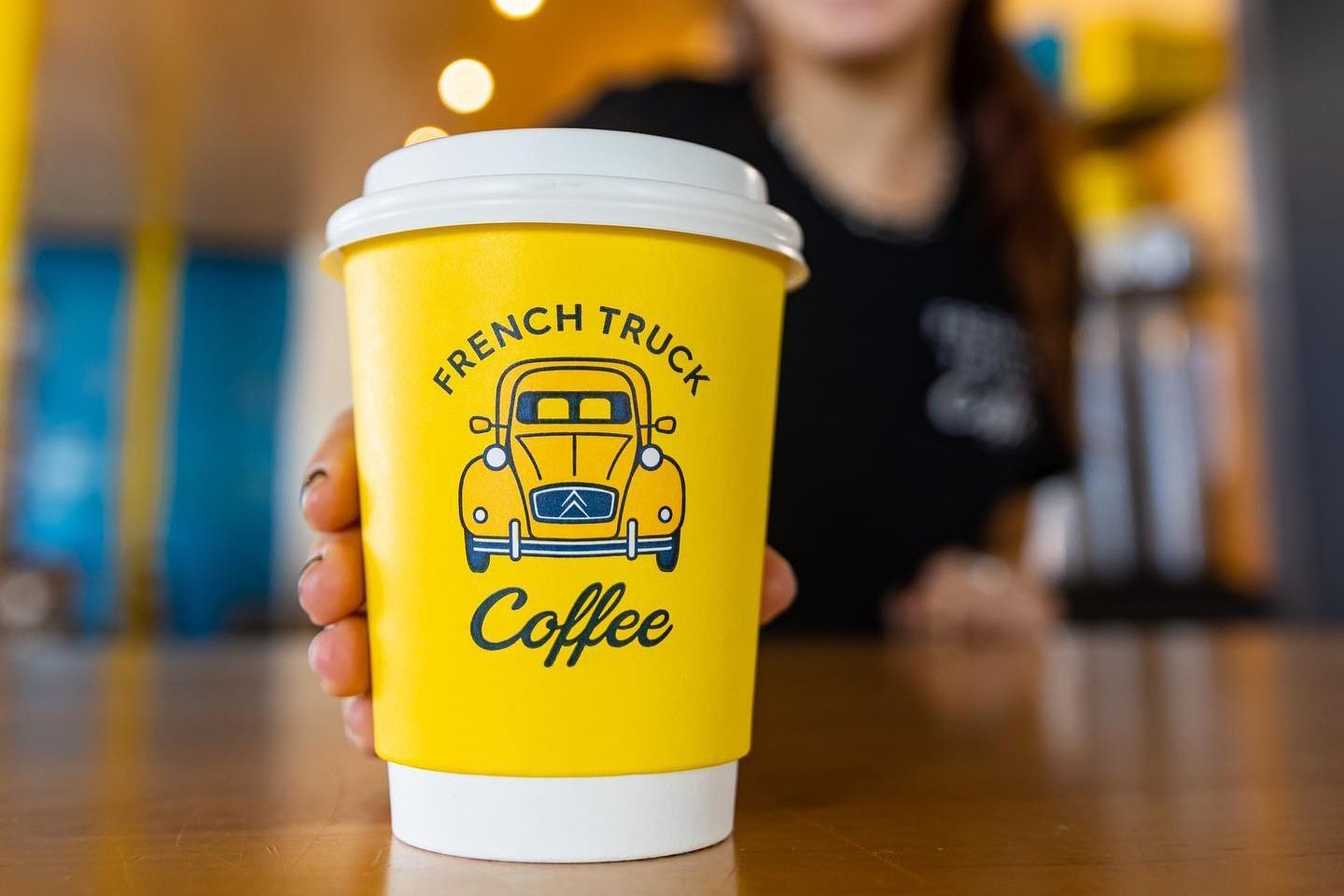 French Truck Coffee has been around for about a decade, and it has grown by leaps and bounds in that time. There are 7 French Truck Coffee shops you can visit in the metro area, and there are three shops outside of New Orleans (one in Baton Rouge and two in Memphis).
The coffee available when you visit can vary, but you may encounter proprietary blends or single origin coffees like Colombia Yellow Pacamara, La Belle Noir, Le Grand Coq Rouge, or Guatemala Huehuetenango. The French Truck at 4536 Dryades Street also has breakfast and lunch dishes like Salmon Toast, Caprese Sandwiches, and soup of the day.
3.

CC's Coffee House
Multiple Locations, ccscoffee.com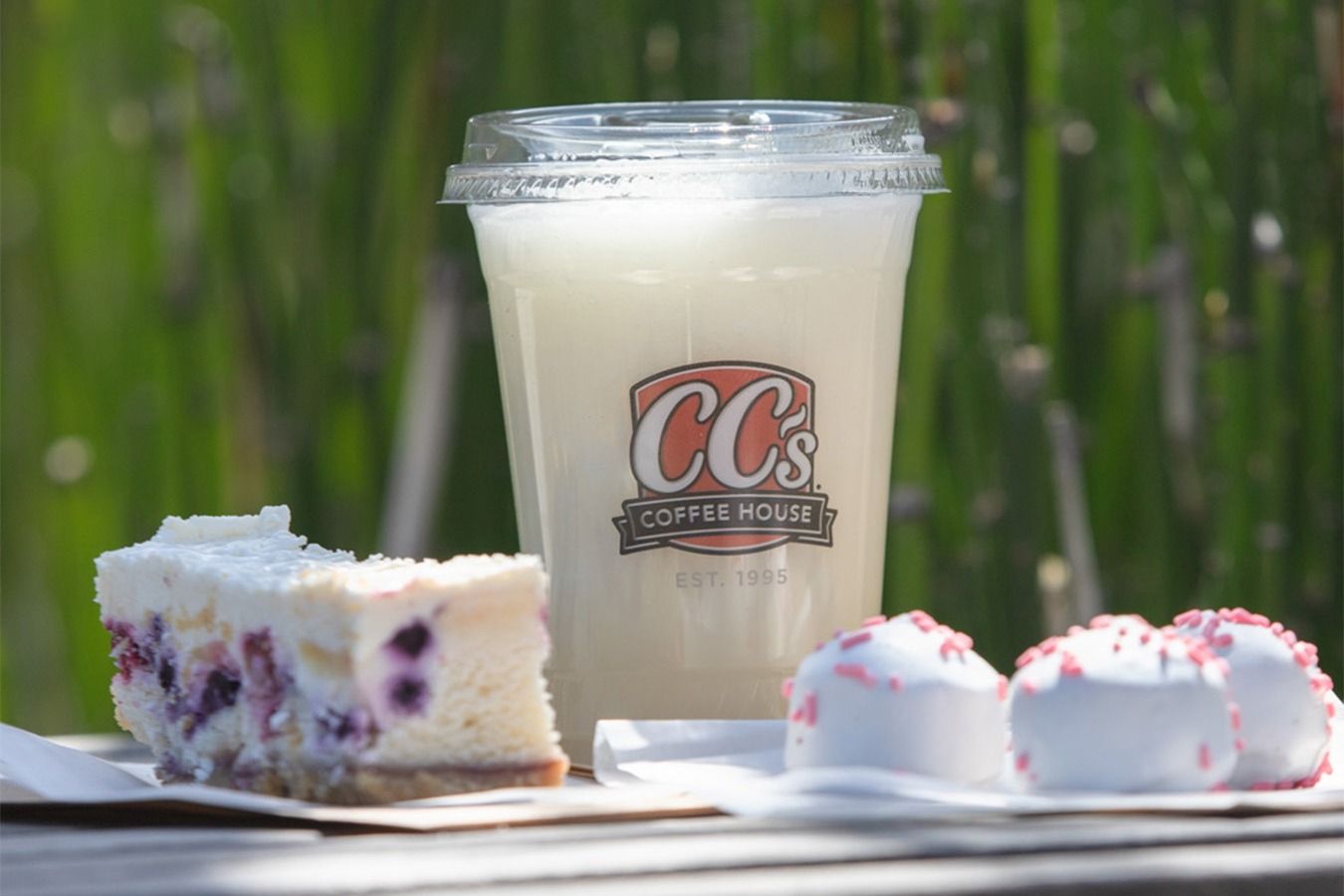 While you can visit CC's Coffee House in many cities around the state, there are four CC's locations in New Orleans (2800 Esplanade Ave. and 941 Royal St.) and Metairie (701 Metairie Rd. and 3647 Veterans Memorial Blvd.). The regular patrons like to come to CC's daily and meet up with their friends and neighbors for a few leisurely hours.
CC's has lovely pastries like croissants, bagels, and cookies to go along with your hot coffee. If you want a sippable dessert, get the Mochasippi. It's CC's signature frozen espresso drink that is chocolatey and dreamy.
4.

Envie Espresso Bar & Café
1241 Decatur St. (504) 524-3689, cafeenvie.com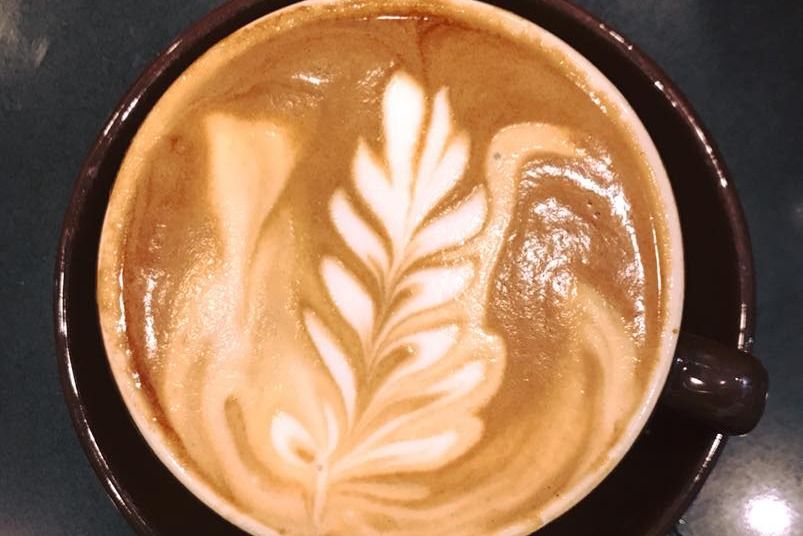 Envie is a fun place to get some coffee and people watch in the French Quarter. Located on a busy intersection in on lower Decatur Street, you can take your perfect cup of coffee and pastry and have a seat by a window or one of the café tables on the sidewalk and watch the world go by.
If you want to stay a while, try out one of the breakfast or lunch specialties. The Eggs Envie is brie, ham, and omelette-style eggs served inside a fresh croissant with hash browns. The Wake Up! Burger is 8 oz of fresh angus beef, sharp cheddar, tomato, arugula, and pickles. Envie has a full bar so you can also get an adult beverage while you're at it.
5.

Cherry Coffee Roasters
4877 Laurel St. (504) 875-3699, cherrycoffeeroasters.com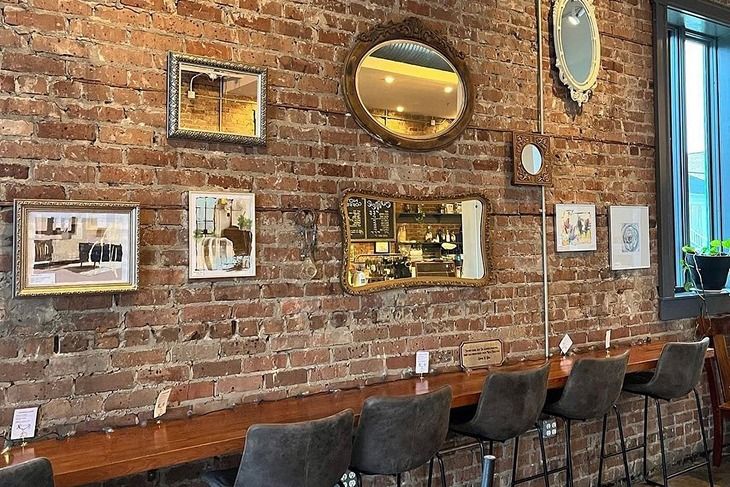 Cherry Coffee Roasters proudly roast their own beans, and they invite you to partake in the coffee and espresso ritual at their gorgeous, sun-drenched shop Uptown. Take a seat in a plush chair or sip your coffee on the outside patio. The sidewalk seats are popular with those who love watching the passers-by or those who have their dog with them.
The lattes are beautiful. The baristas make sure to put a pretty design in your drink that will put a smile on your face. The pastry selection can go quickly though, so don't be shocked if you're favorite muffin is out for the day.
6.

Rue De La Course
1140 S Carrollton Ave. (504) 861-4343, ruedelacourse.com/home.html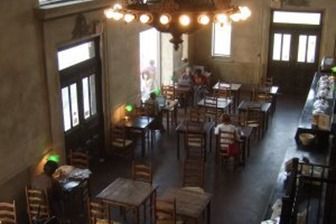 Rue De La Course is one of the most visually-interesting coffee shops in the entire city. That's because it sits on the corner of Oak Street and North Carrollton Avenue, and it takes up the space of an old bank. The coffee shop has a soaring ceiling and seating on two floors. The old teller counter is where you can order your coffee before sitting and admiring the gorgeous stone walls and glowing chandeliers.
Rue De La Course offers coffee, espresso, and iced drinks alongside a small menu of pastries and confections. During lunch hours, there are some bagel sandwiches and a daily soup that you might be interested in.
7.

Coast Roast Coffee & Tea
Multiple Locations (504) 354-9422, crcoffeenola.com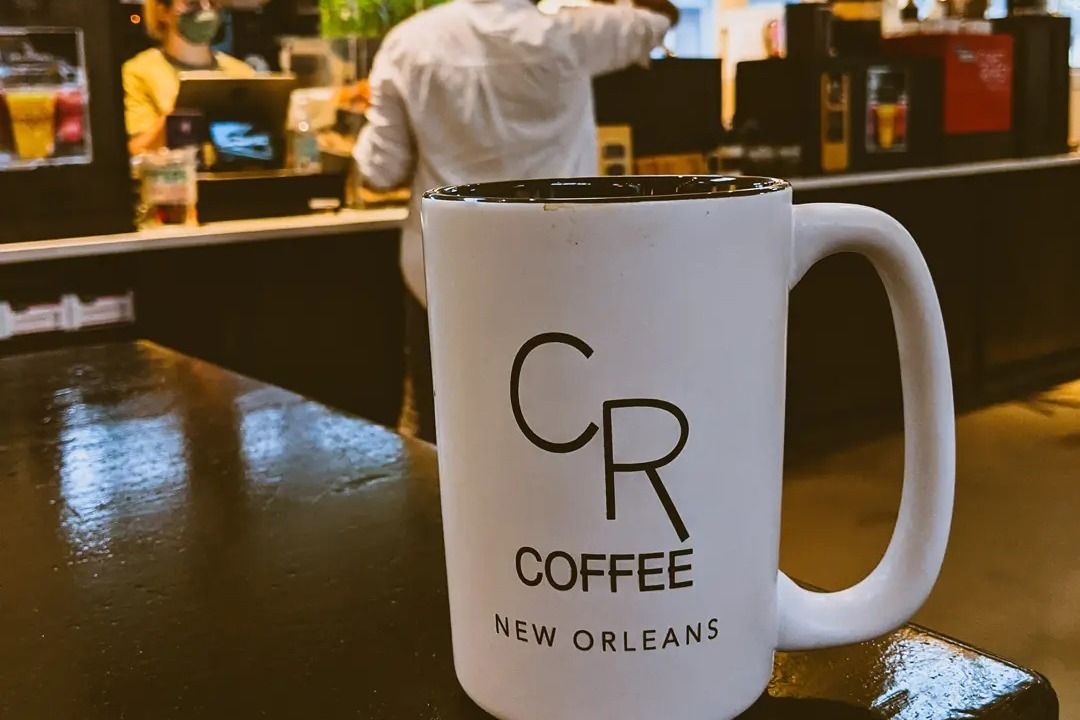 The three Coast Roast Coffee shops in New Orleans and Metairie are off-shoots of Bankhouse Coffee and Coast Roast Coffee on the Mississippi Gulf Coast. Coast Roast Coffee has an outpost at the St. Roch Market (2381 St. Claude Ave.), an Uptown location (3511 Magazine Street), and an Old Metairie location ready to serve you perfectly-roasted coffee.
Coast Roast has some crazy things for you to try. The Bumblebee is orange juice with cold brew on top! Even if you love getting a cup to go at Coast Roast, you may want to take a bag of beans home with you. Coast Roast keeps their special blends like the Streetcar Medium Roast Blend in stock.
8.

Mojo's
Multiple Locations, https://mojocoffeehouse.com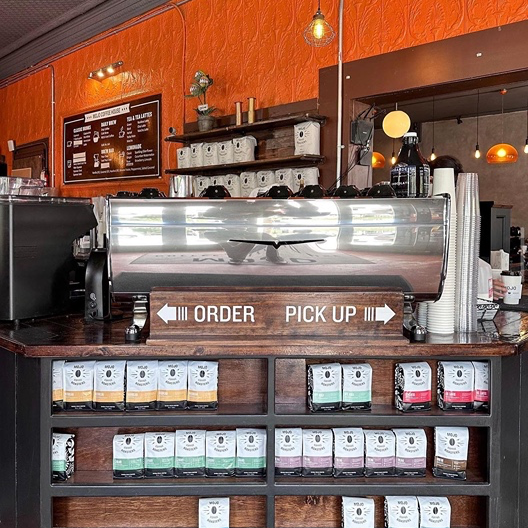 Mojo's Coffee is delicious and will have you bouncing off the walls all day long. All of their beans are locally roasted and directly sourced. You can also buy their roasts from their cafe's or website to make your favorite coffee at home.
Mojo's offers a variety of muffins and pastries, as well as savory breakfast burritos. Mojo's has a perfect spot to study or get some work done while staying energized by excellent coffee—its easy to lose track of time in this cozy cafe. Making Mojo's your new spot is hardly a tough decision.
9.

HiVOLT
1829 Sophie Wright Pl. (504) 324-8818, hivoltcoffeepickup.com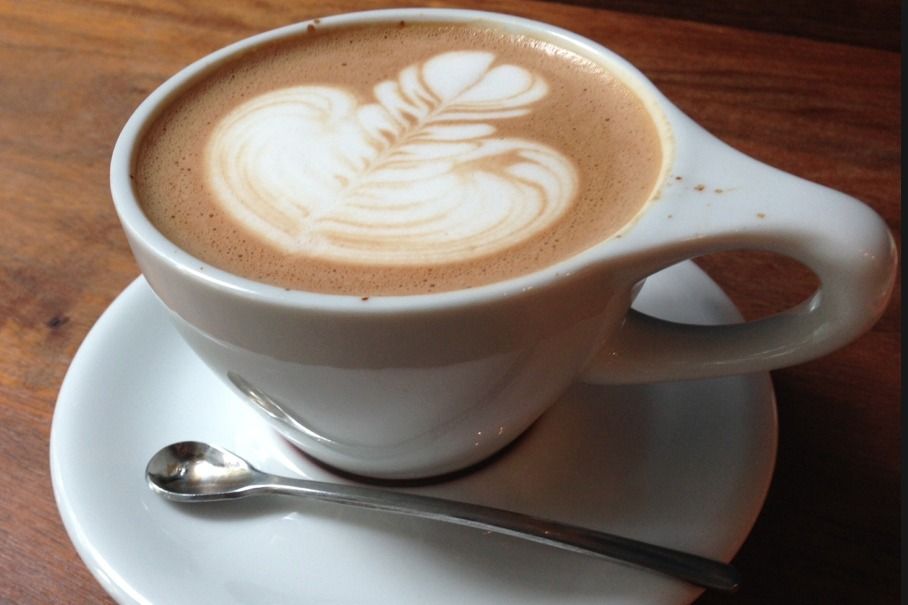 HiVOLT is a bustling little coffee shop just off of Magazine Street. This is a popular spot with people who live in the area that need to get a buzz before going to work. You can also grab a reasonably-priced smoothie, excellent latte, or hot pastry. The Honey Cayenne Latte will give you energy and clear your sinuses.
If you need some food, too, this spot has dishes like the Mean Greens Bowl, Chicken Club Sandwich, or Burrito? Burrito! While this is a perfect spot for breakfast and lunch, you cannot come here for a late afternoon pick-me-up. HiVOLT is open from 7 a.m. to 2 p.m. daily (closed Sunday).
10.

Backatown Coffee
301 Basin St. (504) 372-4442, backatownnola.com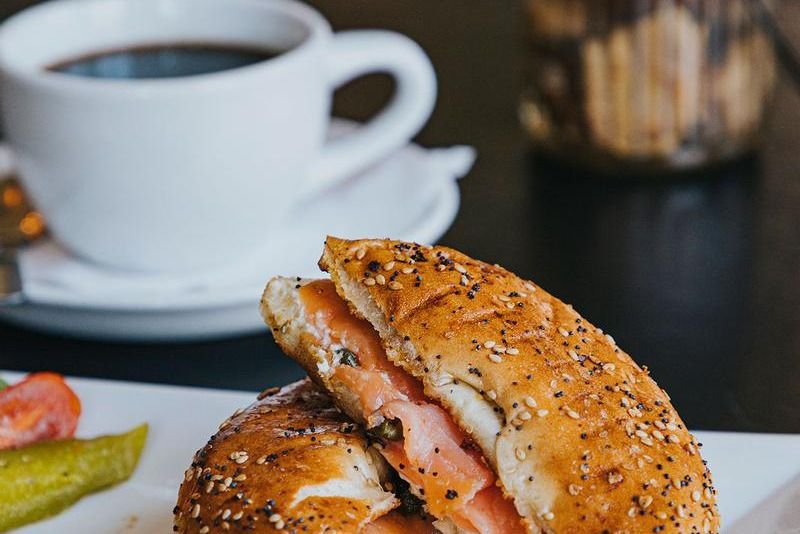 Backatown is so named because it sits on Basin Street which was the back of the city many, many years ago. Backatown Coffee strives to cultivate a sense of camaraderie at the local coffee shop to talk with your neighbors as the sweet sounds of jazz drift through the coffee-scented air.
You are invited to have your steaming cup of coffee with something sweet or savory to eat. The Salmon and Capers bagel or the vegan Rose Pistachio Donut are excellent choices for breakfast time. When lunch rolls around, you'll want to have a Raspberry Grilled Cheese (provolone, cheddar, and pepperjack cheese topped with raspberry preserves) and a hot cup of Tomato Basil Soup.
The Best Coffee Shops in NOLA
These New Orleans coffee shops would love to give you a buzz in your mid-day slump or before you start your day. It's so nice to take a seat and read the morning news while you listen to the sounds of a busy coffee shop if you have a few minutes to do so. Maybe you can become one of the regulars, get to know the locals, and be a part of New Orleans coffee history!
What's your favorite spot for coffee in New Orleans? Let us know where you go!