Dishes that are considered real New Orleans food have a lot of African influence. Red Beans & Rice is a perfect example of that. It became a part of the fabric of New Orleans cuisine when people fled from Haiti after the Haitian Revolution; many of the refugees were enslaved Africans. African fare still persists in New Orleans today, and it's some of the most flavorful and unique food that you can get here.
The following restaurants proudly carry on the culinary traditions of Senegal, Ethiopia, Gambia, Cameroon, Tunisia, and beyond. Check them out for dinner tonight!
Where To Get African Food in New Orleans
1. Dakar NOLA
3814 Magazine St. (504) 493-9396, dakarnola.com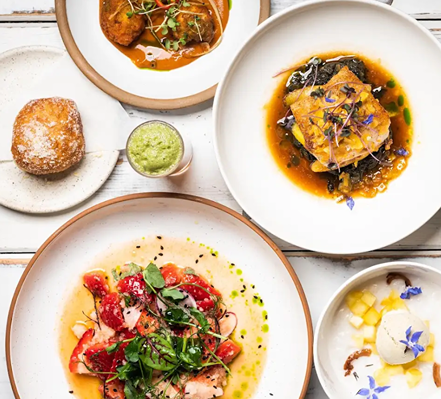 Dakar NOLA offers Senegalese fare in a gorgeous Magazine Street home-turned-bistro. But this restaurant doesn't have menu items to list. This is a tasting menu-exclusive restaurant. Chef Serigne Mbaye grew up in Senegal, and his coveted food combines his home-cooked meals from childhood with the rich flavors and ingredients of his new home in New Orleans.
If you take on this culinary adventure, you will be treated to multiple courses, some of which will be served family style as is traditional. You must make reservations ahead of time for this dining experience.
2. Bennachin
1212 Royal St. (504) 522-1230, bennachinrestaurant.com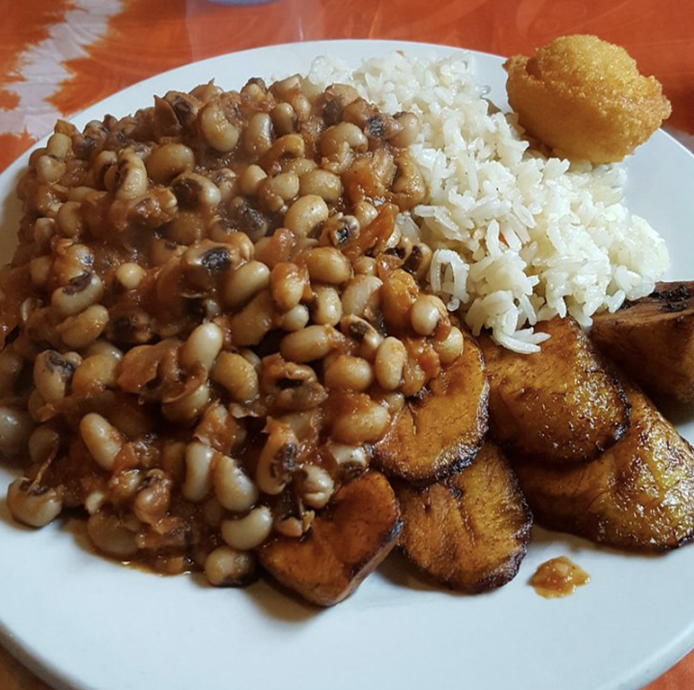 Considered one of the hottest restaurants right now, Bennachin used to be located in Old Metairie when it opened in the early 1990s, but it has since moved out to the French Quarter where locals and tourists alike can enjoy this wonderful menu of dishes hailing from Gambia and Cameroon. The appetizers are great for sharing: Doh Doh (fried plantains), Akara (black-eyed pea fritters), and Nyeaturing (fish pie) among other fare.
The specialties are separated by the type of meat or vegetable that the dish is based around. Seafood lovers will be enticed by the Janga (sauteed shrimp and vegetables served over cous cous or rice. Veggie eaters may opt for Bikai ni Curry (eggplant, mushrooms, bean sprouts curry with cous cous or rice).
3.

Addis NOLA
2514 Bayou Rd. (504) 218-5321, addisnola.com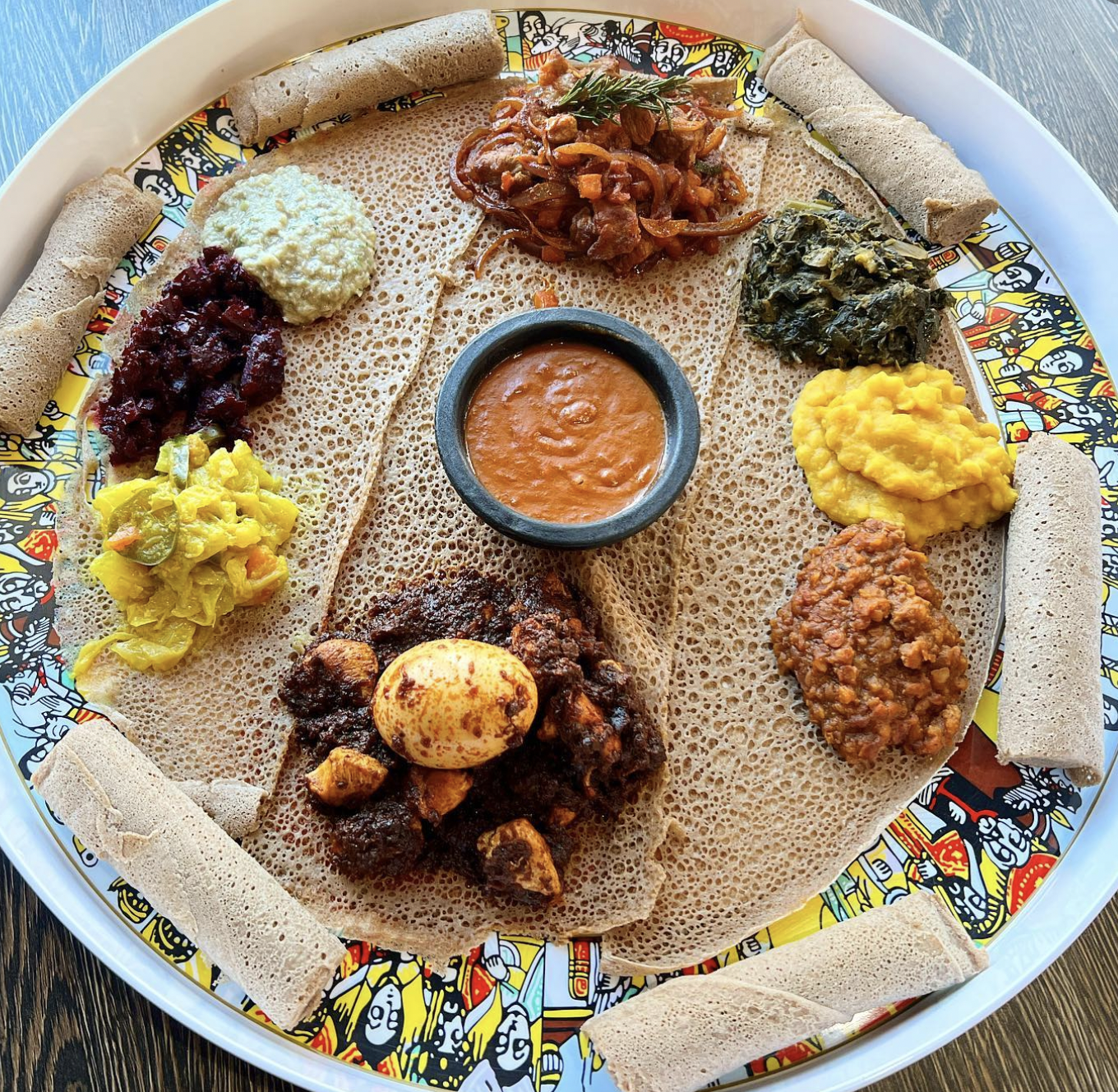 Addis has moved down to Bayou Road, and they are happy to serve you dinner from 5 p.m. to 10 p.m. Wednesday through Monday. The restaurant serves truly authentic Ethiopian cuisine, and you are encouraged to eat the traditional way using Injera, a spongy flatbread made from gluten-free teff flour, as your utensil.
The menu consists of small plates and specialty dishes, but most people opt for the family style meals. You can choose from the Vegan Bayenetu (veggie combo, sweet potato wot, mushroom tibs, Ethiopian salad, and shiro), Alemayehu (doro wot, veggie combo, lamb tibs), Siga Bayenetu (awaze tibs, lamb tibs, ribeye steak), and Endi Endi (whole snapper, 24K Gold Tibs, mari shrimp).
4. Café Abyssina
3511 Magazine St. (504) 894-6238, cafeabyssinia.com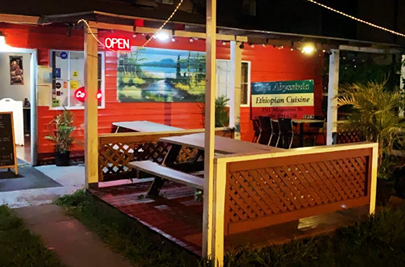 Under the beautiful twinkling string lights of the patio set off of Magazine Street, enjoy a spicy, belly-filling meal from Ethiopia. Vegetarian and vegans will love how meatless dishes are called out on the menu, but this is not a meatless restaurant.
Carnivores will love the seafood, chicken, beef, and lamb entrees. Lega Tibs is a flavorful dish of beef cooked with onion, garlic, tomatoes, jalapenos, rosemary, and kebbeh (Ethiopian spiced butter). Plant-eaters will want to take a look at the food in the Veggie Combo. You'll get a plateful of lentils, cabbage, carrot, chickpeas, collard greens, and yellow split peas. Everyone should save room for a flaky Baklava for dessert.
5.

Jamila's Café
7808 Maple St. (504) 866-4366, jamilascafe.com
If you want a taste of Tunisia mixed with a little Mediterranean flavor, Jamila's Café is the best place to get it in New Orleans. Their large menu can accommodate vegetarians, meat-lovers, seafoodies, and all of those in-between. Start off with some Ojja Merguez (sauteed lamb sausage, chef's seasoning, tomatoes, bell pepper, spicy sauce, and eggs) for the table.
The Grilled Filet of Amberjack is a fish filet seasoned with roasted garlic and bell pepper chutney and served with steamed vegetables. Jamila's Couscous a l'Agneau is a heaping plate of couscous with lamp and drizzled with fresh vegetables au jus.
6.

Tanjarine Kitchen
Food Truck (504) 301-6954, tanjarinekitchen.com
Tanjarine Kitchen is the best food truck in the city for African fare, and the menu can change as ingredients are available. You'll always find several delicious fully vegan entrees like Ali Steamed Beans Pudding & Sauteed Mixed Vegetables (savory steamed beans pudding and sauteed vegetables flavored with West African spices).
Tanjarine Kitchen is very proud of The Mandela Burger. It's a 100% soy-free vegan bean burger served with baked curried potoes. Follow Tanjarine Kitchen's social media or check out their website to see where they'll be at on the day that you want to pay them a visit.
7.

Ndindy African Cuisine
2600 Martin Luther King Jr Blvd. (504) 354-1552, instagram.com/ndindyafricancuisine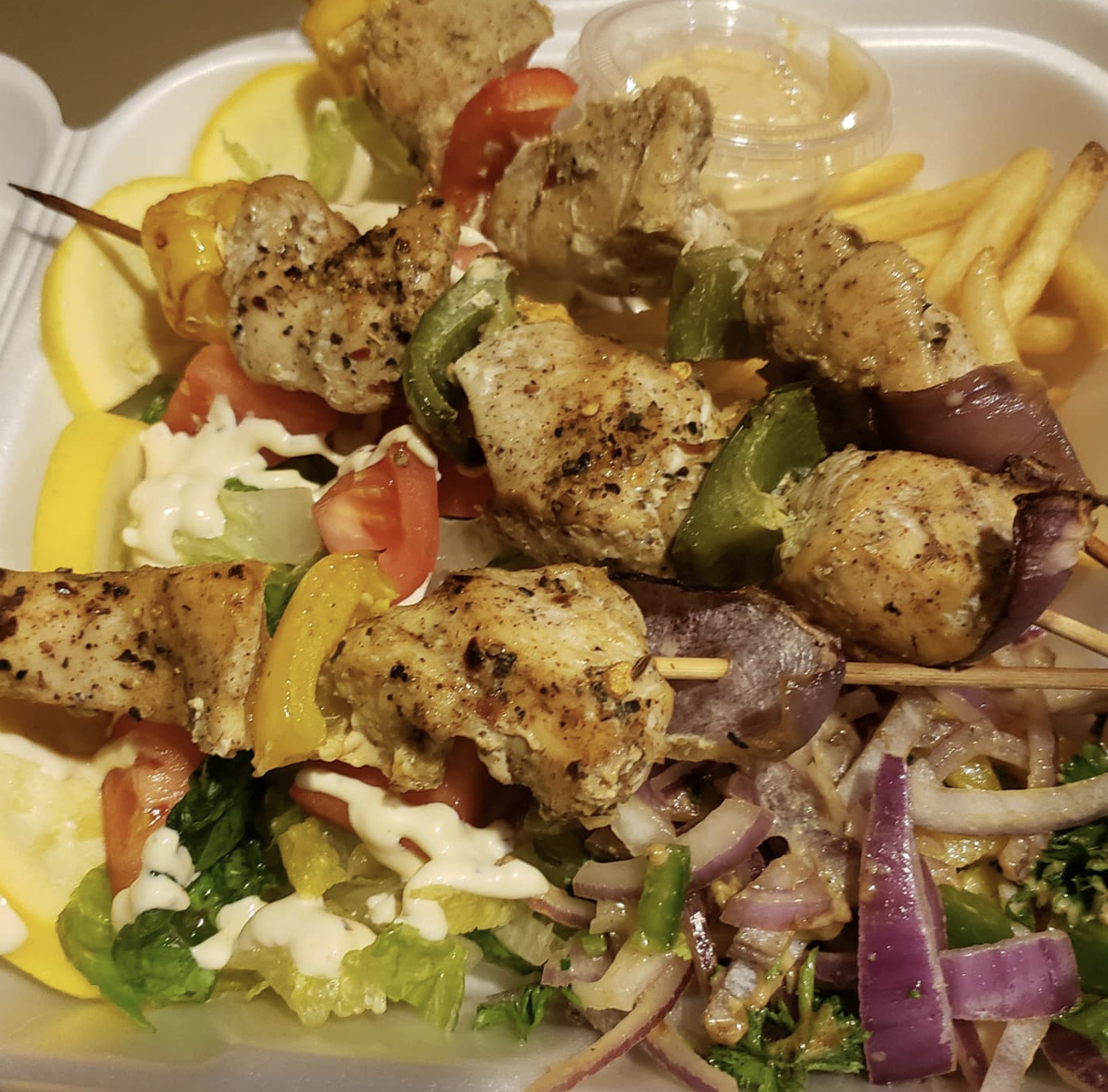 Ndindy African Cuisine is a Senegalese restaurant that is open for lunch and early dinner from 11 a.m. to 7 p.m. Wednesday through Saturday. Owner and Chef Ndeye Ndir never knew that life was going to take her on the path to running a restaurant. It happened naturally as she and her husband worked in the French Market and cooked traditional African food for other merchants.
You'll find traditional Senegalese fare as well as dishes from other African countries and Jamaica. Try the Ndindy Poisson Braise, a grilled tilapia filet in a citrus marinade, or the Yassa Chicken, Senegal grilled chicken served over white rice.
African Food Restaurants in NOLA
With rich, earthy spices, chewy beans, and a variety of breads, these African restaurants in New Orleans have food that you really can't find for miles and miles. The best part is that you know it's authentic because some of these chefs have spent parts of their lives in Africa. They are happy to share the culinary traditions of their upbringing with you and your loved ones.
Did we miss the best African food in New Orleans? Let us know where we can find it!