New Orleans restaurants serve plenty of plant-based meals…and they're good, too.
In 2022, plant-based offerings are essential for restaurants. With vegan and vegetarian-friendly diets becoming more common, plant-based dishes can be spotted on menus all over New Orleans.
From African to Vietnamese cuisine, there are vegan and vegetarian dishes for everyone to enjoy—even the omnivores. Check out these local restaurants for plant-based food, drinks, and desserts.
Addis Nola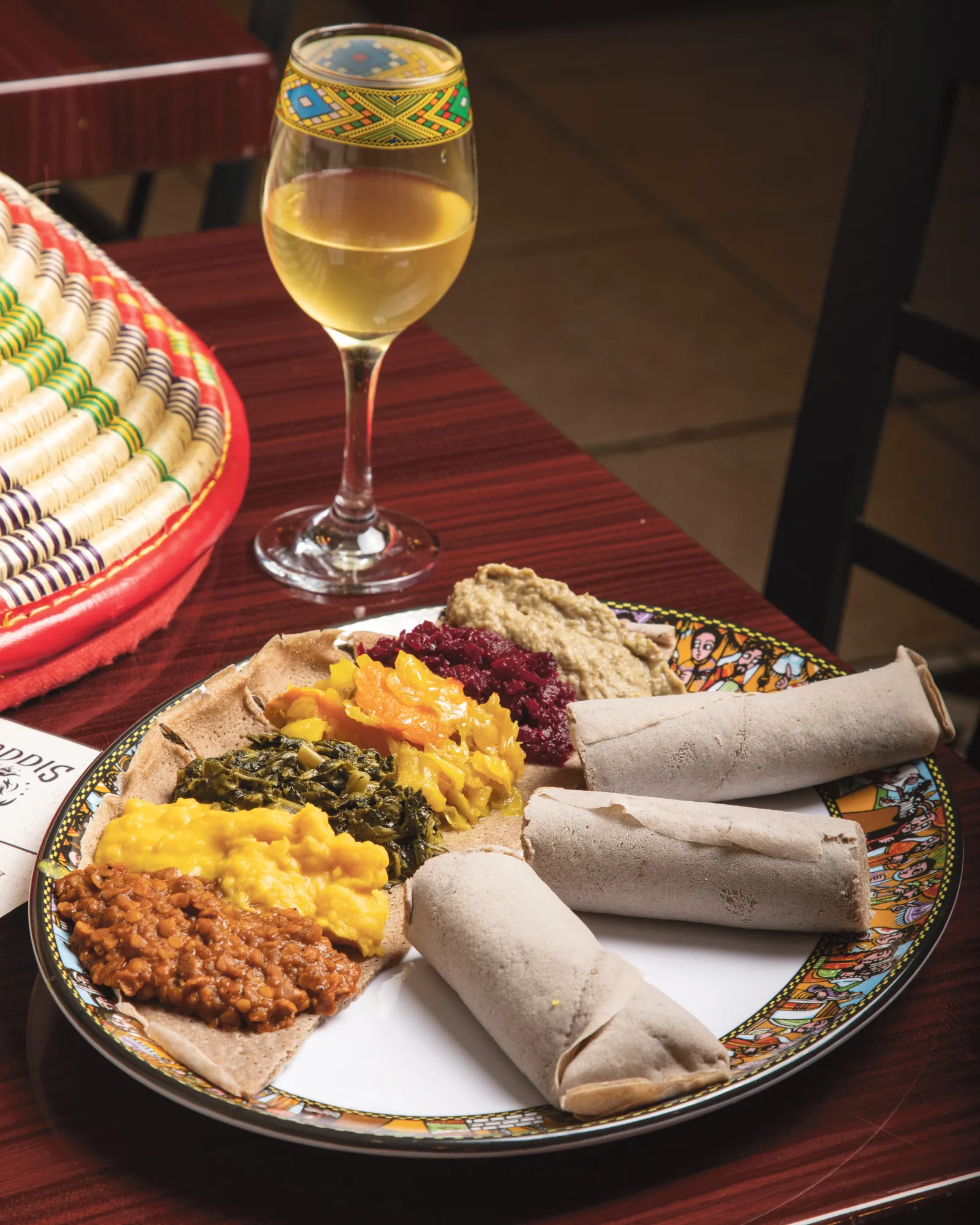 422 S Broad Street (Moving to 2514 Bayou Road in fall 2022)
addisnolarestaurant.com
At this authentic Ethiopian restaurant, the vegan food is just as good as the traditional menu. Its colorful bayenetu plate features a little bit of everything including red lentils, collard greens, yellow split peas, beets, cabbage with carrots, green lentils, mushroom tibs, sweet potato wot, and shiro (chickpea stew).
Bearcat Cafe
2521 Jena St. & 845 Carondelet St.
bearcatcafe.com
At Bearcat (both locations), you can eat the breakfast of champions, vegan style. Bearcat serves vegan quesadillas with tofu scramble, mushrooms, caramelized onions, cashew queso, and avocado. There's also the vegan Bearcat including crispy potatoes, tofu scramble, black bean sausage, and an option to add on vegan pancakes.
The Daily Beet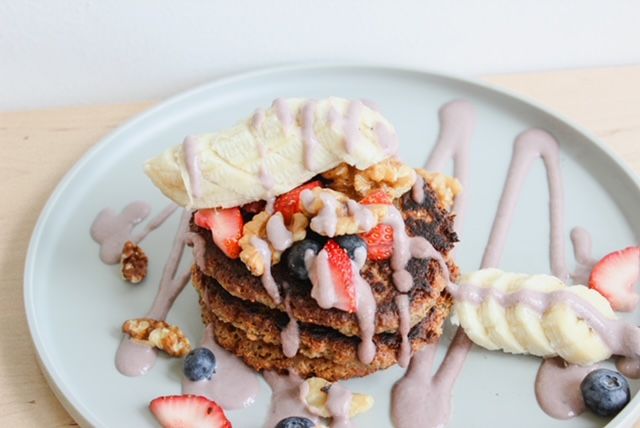 1000 Girod St. & 3300 Magazine St.
daily-beat.com
The Daily Beet is a plant-based cafe and juice bar partners with local farms to offer New Orleanians healthy food and drinks made from fresh, local produce. The café serves breakfast and lunch, salads, veggie bowls, acai bowls, avocado toast, smoothies, cold-pressed juices, coffee, and tea.


1000 Figs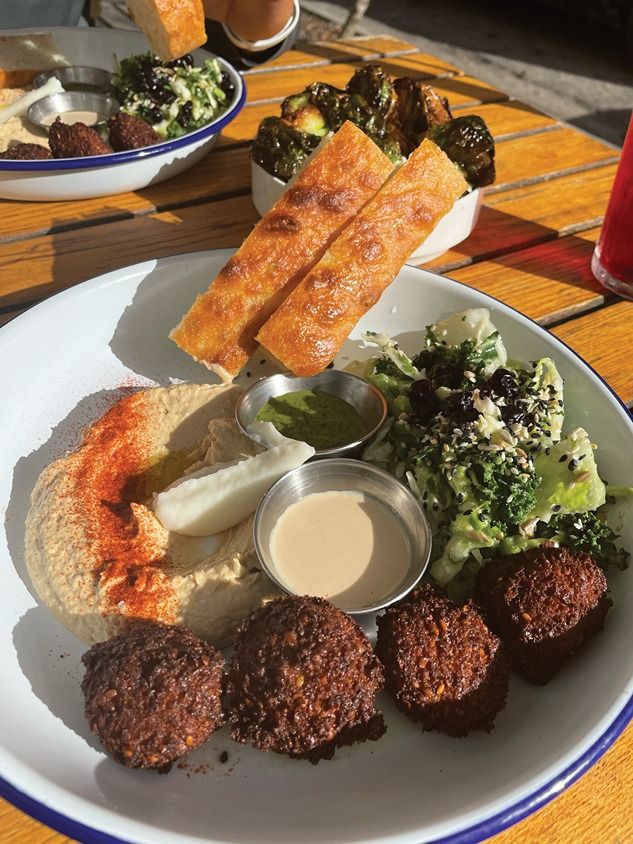 3141 Ponce De Leon St. #1
1000figs.com
This quaint Mediterranean restaurant serves falafel platters, creamy hummus, marinated olives, brussel sprouts, roasted Creole tomato salad, and a kale and cabbage salad. The falafel platter has all of the necessities including falafel (fried chickpeas), a tangy kale and cabbage salad, tahini, zhoug (spicy cilantro sauce), toum (garlic sauce), and fresh bread.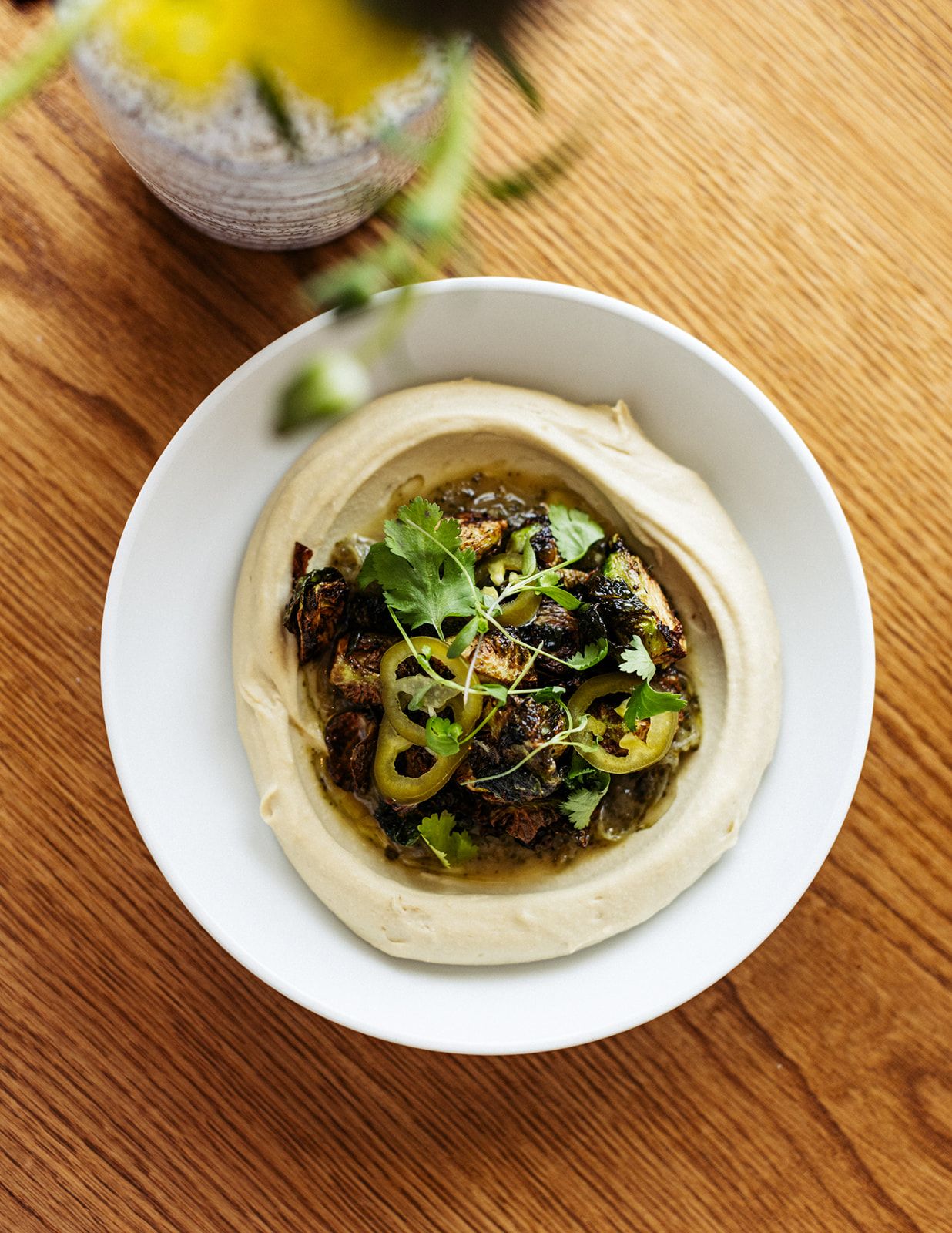 Saba
5757 Magazine St. Suite A
eatwithsaba.com
Bask in the homey Middle Eastern tastes of renowned chef Alon Shaya's restaurant Saba. The casual, family-friendly restaurant serves Israeli food including specialty hummus, labneh (strained yogurt), tabbouleh (salad), and falafel.






Thaihey NOLA
308 Decatur Street
thaiheynola.com
Experience Thai food in a new way. Thaihey NOLA's vegan menu includes fried tofu and lotus root, tofu satay, spicy deep fried eggplant, pumpkin curry, and Krapow Vegan including spicy basil stir-fried with tofu, green beans and white shimeji mushrooms served over rice.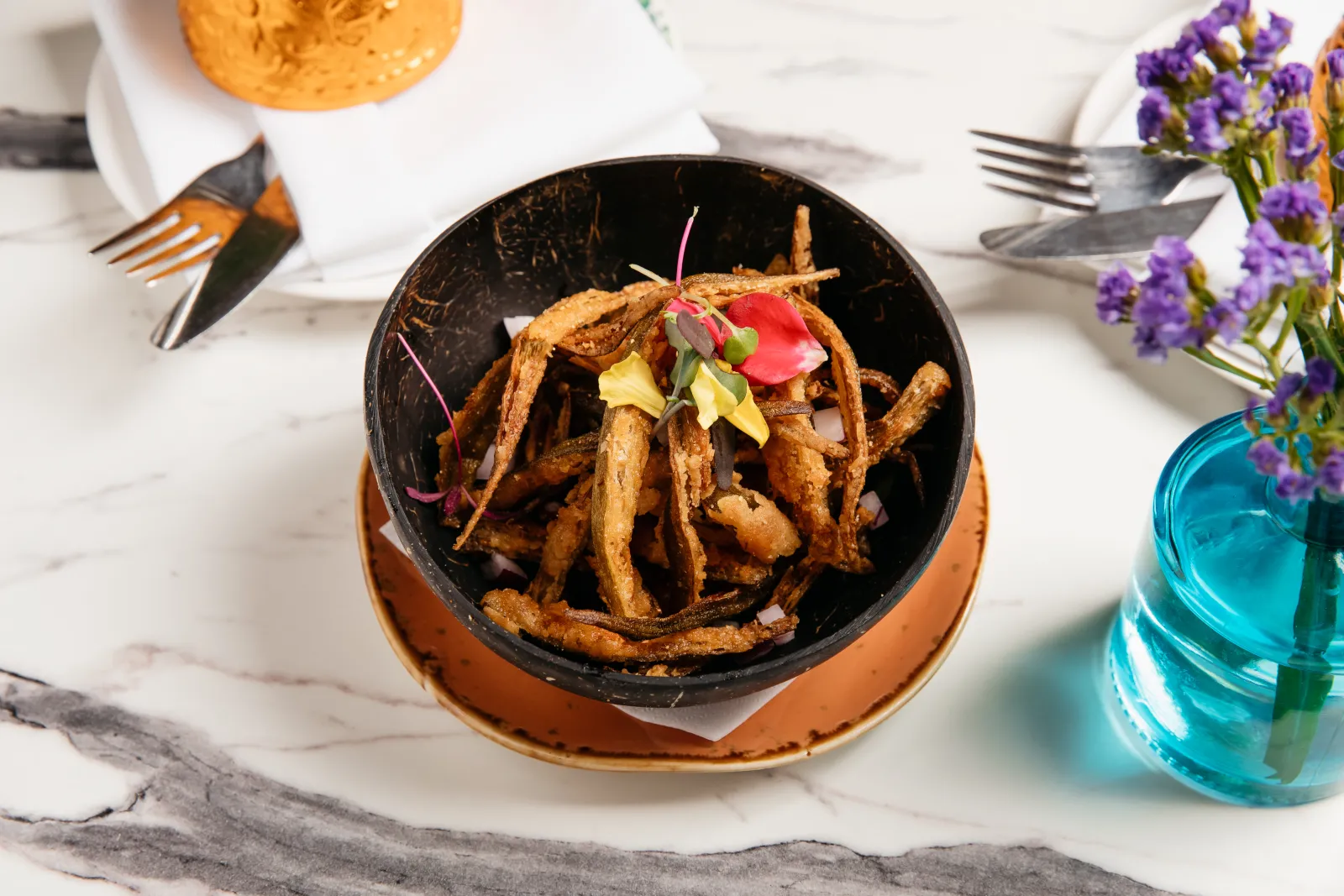 Sneaky Pickle and Bar Brine
3200 Burgundy St.
yousneakypickle.com
Want a stylish, lush spot for plant-based dishes in the Bywater? Sneak over to Sneaky Pickle (also known as Bar Brine after 5:30 p.m.). This cafe serves tofu tacos, tomato toast, assorted vegetable plates, vegan mac and cheese, a multigrain patty with fried eggplant, and a smoked tempeh reuben.
Lamara Coffee and Kitchen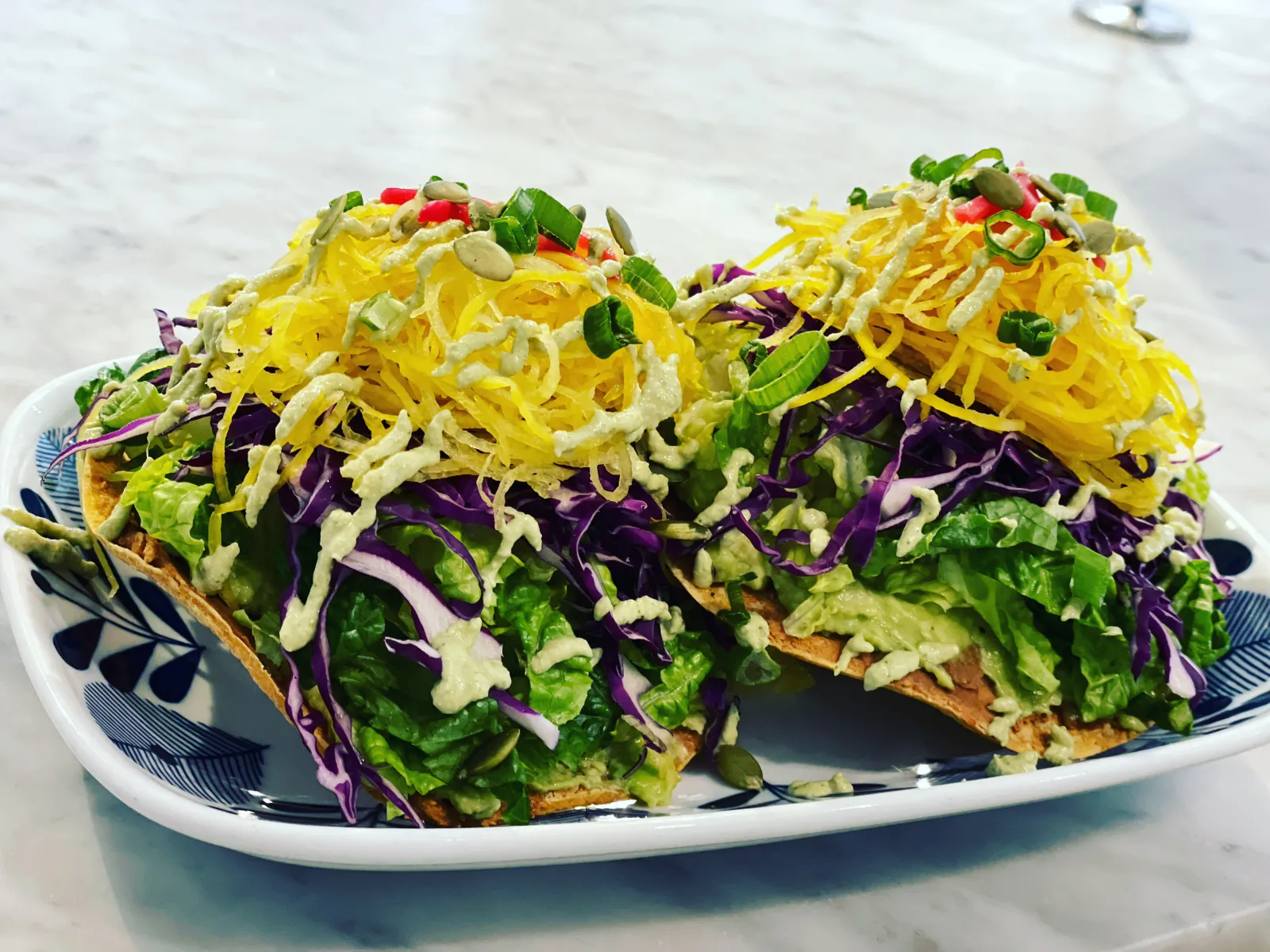 1300 North Broad St.
lamaracoffeeandkitchen.com
Good coffee, plant-based food, and vibes—how can you go wrong? This modern and vegan-friendly café serves hearty vegan breakfast burritos, avocado toast, bagels, berry bowls, tostadas, wraps, and sandwiches.




Fritai
1535 Basin St.
fritai.com
This authentic Haitian restaurant has something for everyone. Vegan dishes include charred beet salad, mirliton salad, akra (spiced root vegetable), plantain chips served with avocado dip, and the Fritai sandwich made with two fried plantains (as buns), avocado, mango sauce, pikliz (spicy relish), and your choice of protein.
I-tal Garden
810 North Claiborne Ave.
italgardennola.com
Delicious vegan soul food is possible. New Orleans restaurants prove it. This Black-owned restaurant serves avocado fries, crabless crab cakes, dairy-free mac and cheese, cauliflower wings, fried mushroom strips, vegan burgers, soups, and salads.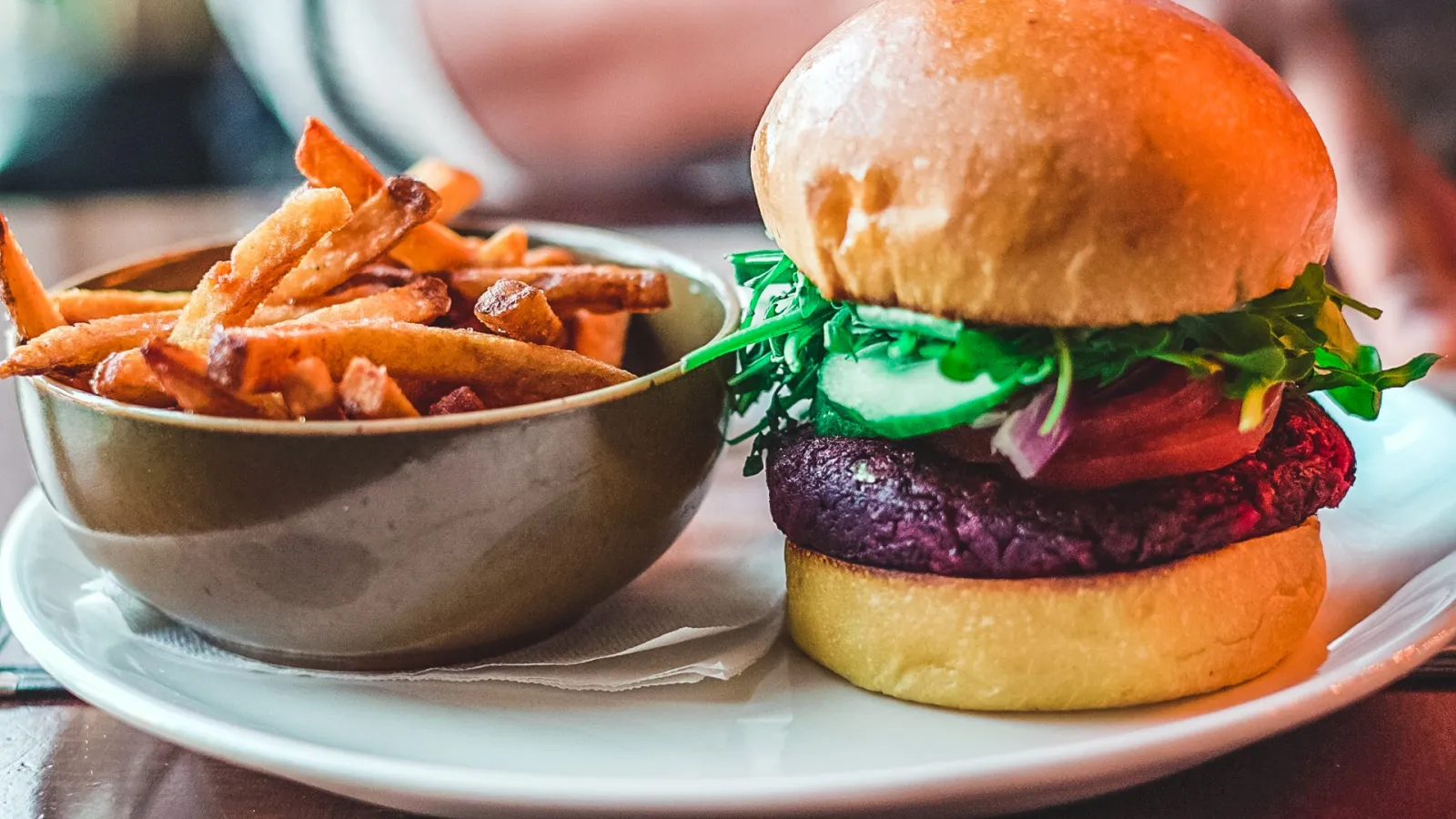 Breads on Oak
222 Carondelet St. and 8640 Oak St. Suite A
breadsonoak.com
Breads on Oak is where locally baked breads meet organic, plant based cuisine. This laid-back, plant-based, artisan bakery and café sells assorted breads, baked fries, sweets, coffee drinks, and all-day breakfast items including vegan-egg breakfast sandwiches, avocado scramble toast, Creole tomato toast, and a pumpkin cheddar biscuit sandwich.
HiVOLT Coffee
1829 Sophie Wright Pl.
hivoltcoffeepickup.com
HiVOLT Coffee's menu includes their roasted garden dish—a bowl of roasted root veggies, brussel sprouts, two poached eggs, cotija cheese, and chimichurri. Their mean greens comes with mixed greens, broccoli, chickpeas, apples, avocado, and pepitas with green curry dressing.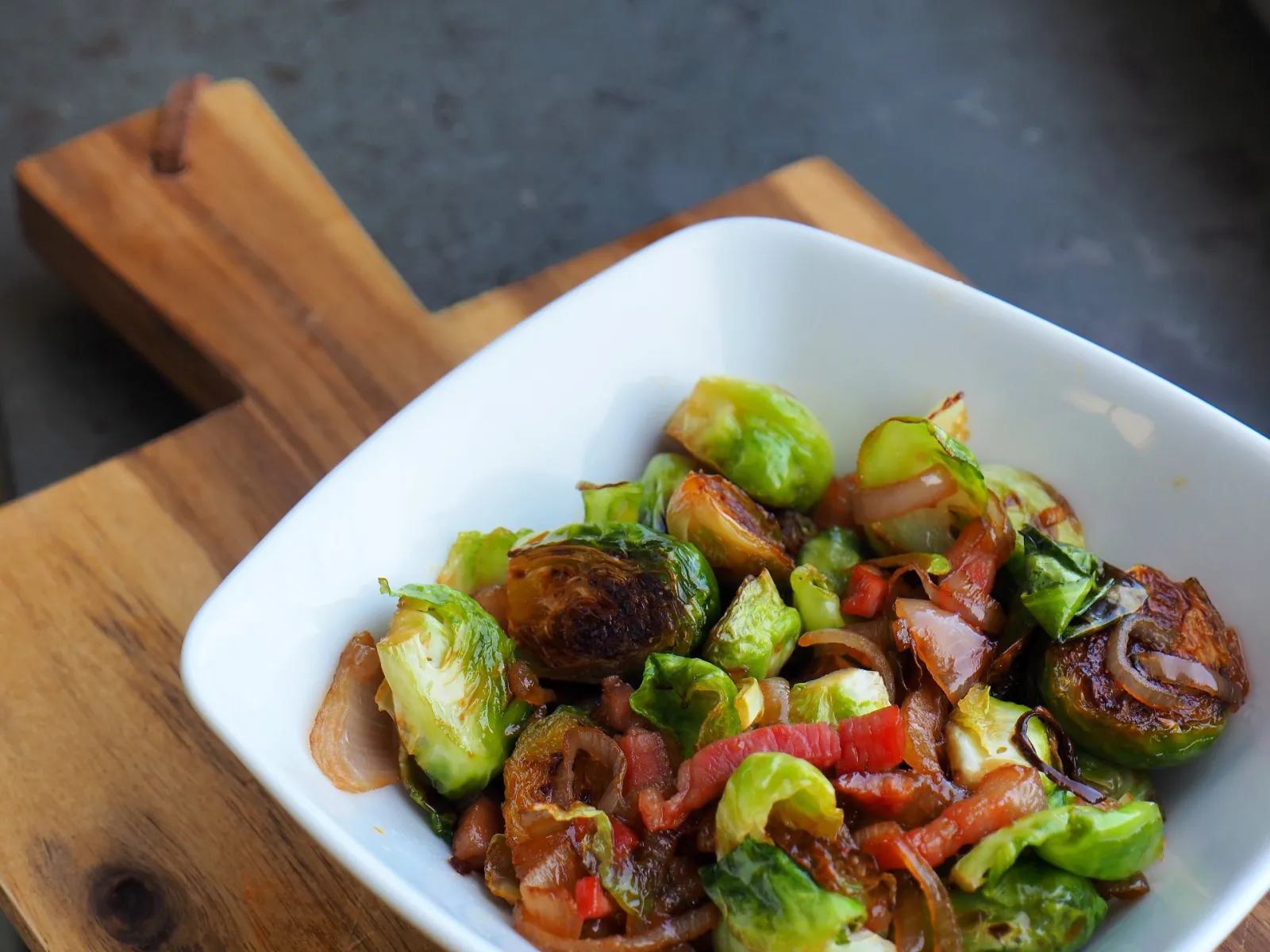 Carmo
527 Julia St.
cafecarmo.com
This tropical café and bar serves tropical dishes such as the Amazonas—made with açai, yogurt, banana, cashews, pineapple, and raisins; Peruanos—made with white beans, quinoa, sweet potato, avocado, and salsa criolla; and Salvadorenos—made with refried beans, queso fresco or vegan cheese, scrambled eggs (or tofu), plantains, and a house-made tortilla.
Breakaway's R&B
2529 Dauphine St.
breakawaysrb.com
From chef and owner of Green Goddess, Paul Artigues, this casual restaurant has a mix of traditional and vegetarian-friendly dishes. Menu offerings include mushroom fritters, a tofu po-boy and the green goddess wedge salad—made with bib lettuce, green goddess dressing, avocado, pickled beets, hearts of palm, pecans, cucumbers, and bleu cheese.

Dian Xin, 1218 Decatur St
Chinese take-out night just got better. At Dian Xins, locals can order vegan versions of Chinese staples like mango chicken, mango beef, kung pao chicken, kung pao beef, sesame chicken and sesame beef. Fruit smoothies, veggie dumplings and veggie jianbing (Chinese crepes) are also available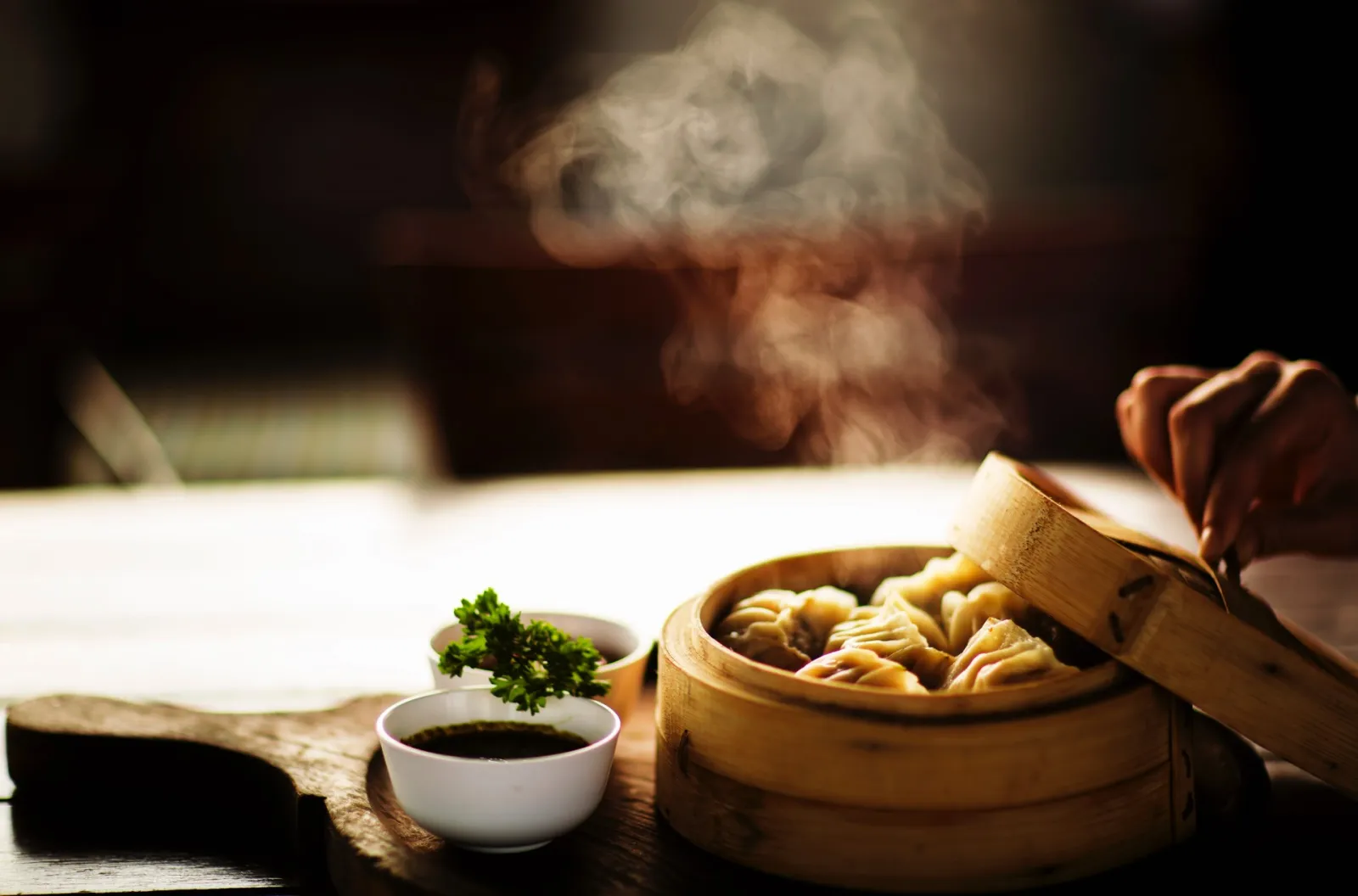 Meals from the Heart Cafe
1100 N Peters St. #13
mealsfromtheheartcafe.net
Meals from the Heart Cafe serves breakfast dishes, salads, sandwiches, tacos, gumbos, and soups. Vegan options include gumbo, red beans and rice, burgers, crab cakes, crab cake tacos and po-boys, salads, and blueberry pancakes.
Sweet Soulfood
1025 North Broad Street
sweetvegansoulfood.com
Fill up on vegan soul food at this Black-owned vegan restaurant. It features Louisiana soul food such as jambalaya, gumbo, red beans and rice, cornbread, mac and cheese, collard greens, and sweet potatoes.
Small Mart Cafe
2700 Chartres St.
instagram.com/smallmart
This low-key vegan and vegetarian restaurant in the Marigny serves bagel sandwiches, coffee, tea, vegan cookies, vegan carrot cake, curry, sandwiches, soups, and salads.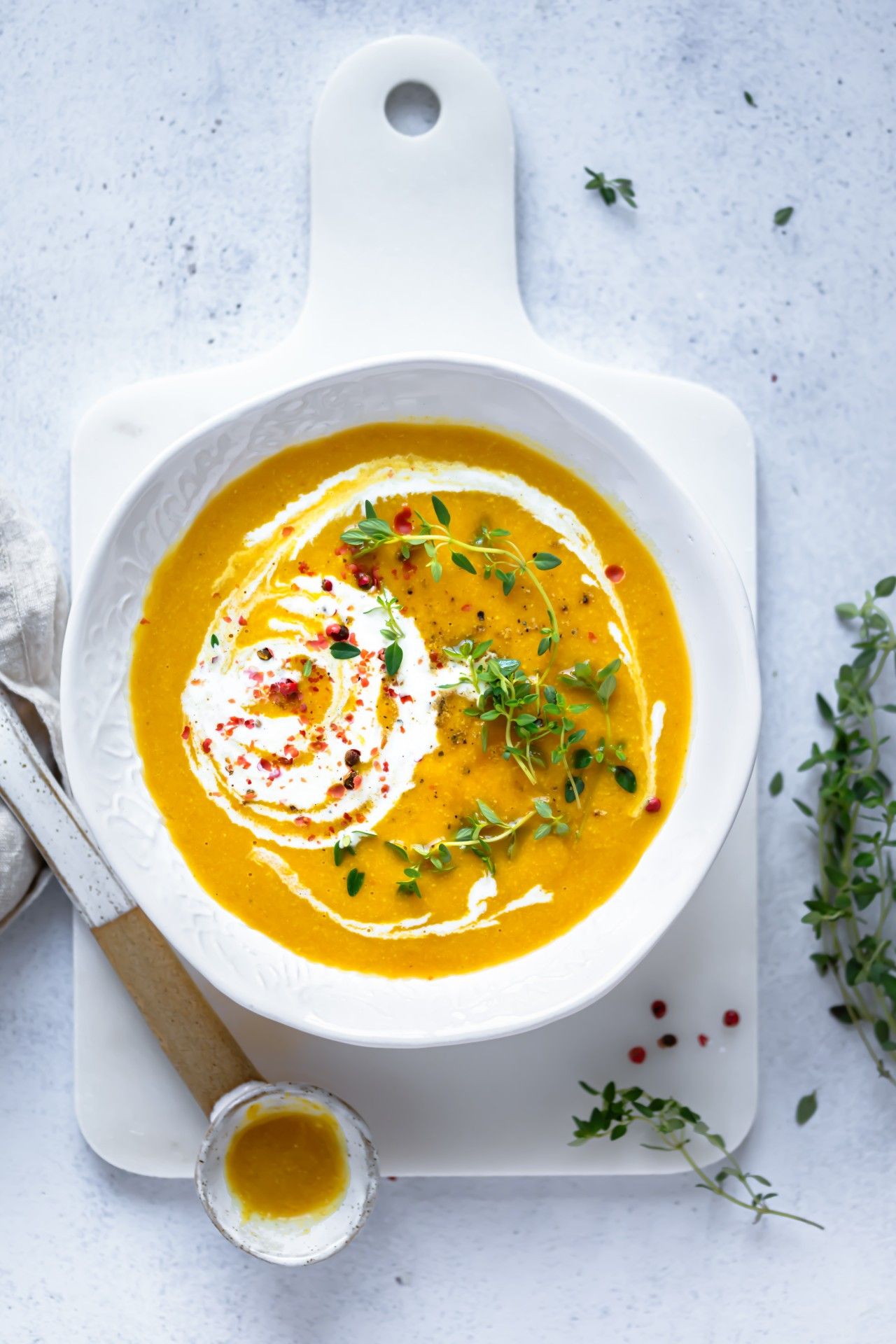 Lilly's Cafe
1813 Magazine St.
facebook.com/LillysCafe
Plan a date night at Lilly's Cafe. This Vietnamese restaurant serves a flavorful vegan pho, tofu dishes and traditional Vietnamese dishes including spring rolls, egg rolls and banh mi.
SukhoThai, 4519 Magazine St and 2200 Royal St
Enjoy a tasty cocktail with a bold and spicy vegan Thai dish. SukhoThai has a generous vegan menu featuring pad thai, pineapple rice, papaya salad, peppery garlic tofu, lime leaf tofu, ginger tofu and spicy Chinese broccoli.