Most people know the House of Blues as one of New Orleans's coolest and most popular concert venues-but it's that and so much more. Because when the music leaves the stage, it drifts upstairs, finding its way to the hidden and semi-secret lounge and restaurant above: the exotic and romantic other-world of the Foundation Room. With plush couches and banquettes, Moroccan lanterns, fabric-covered walls, and Asian-inspired statues and décor, this candlelit venue is a secluded VIP club that brings a vibe of mystery and allure.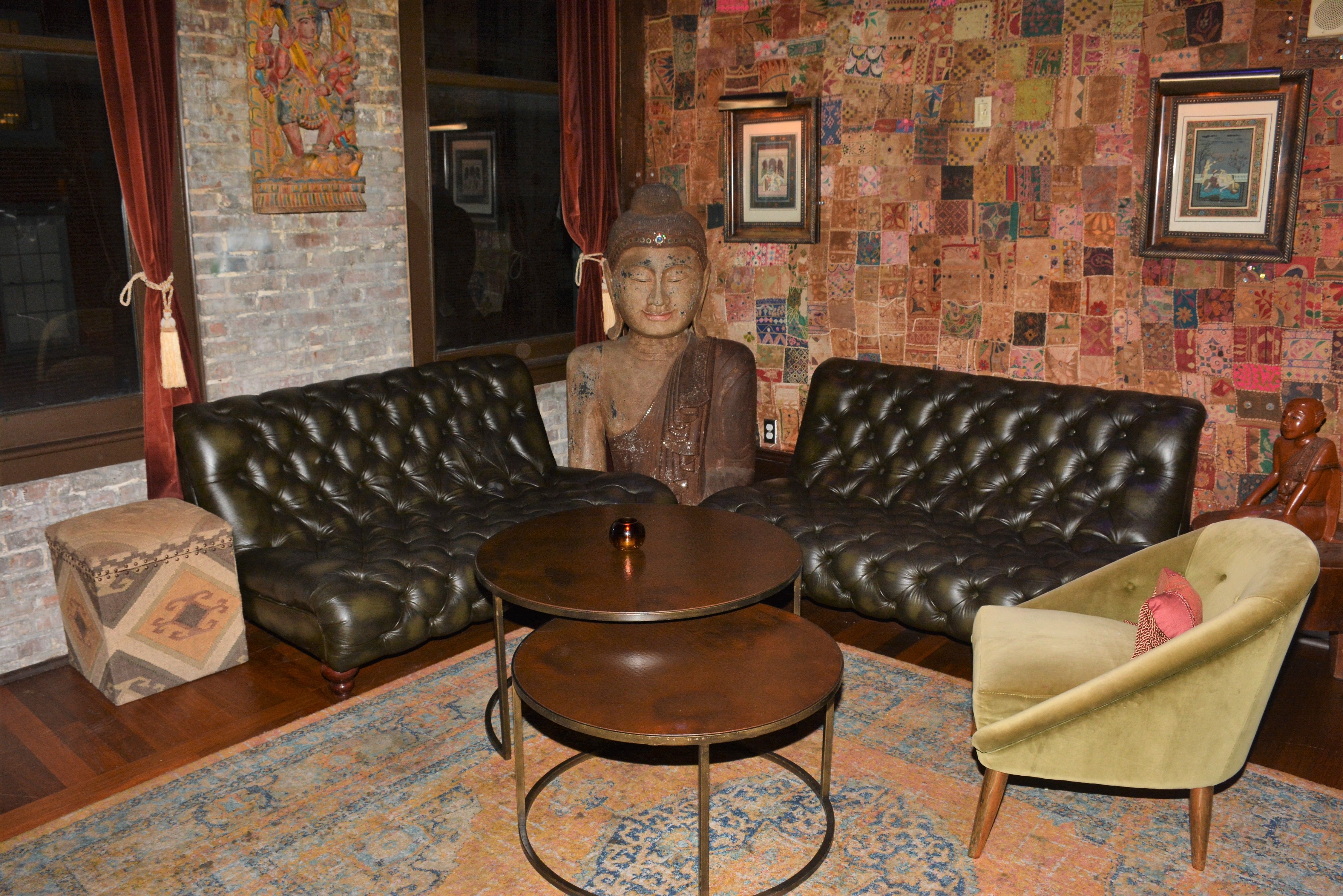 Whether or not you decide to take in a concert downstairs, come by the Foundation Room to enjoy an expertly mixed cocktail from the bar, listen to live music or DJs, relax in the ornate lounge, or have an exquisitely prepared meal in the dining room.
The Foundation Room is open to anyone 21 and over, and memberships are also available for people who want added perks. Membership to the Foundation Room includes pre- and post-concert parties, priority ticketing for shows, discounts on dining in the Foundation Room restaurant, concierge service, and much more.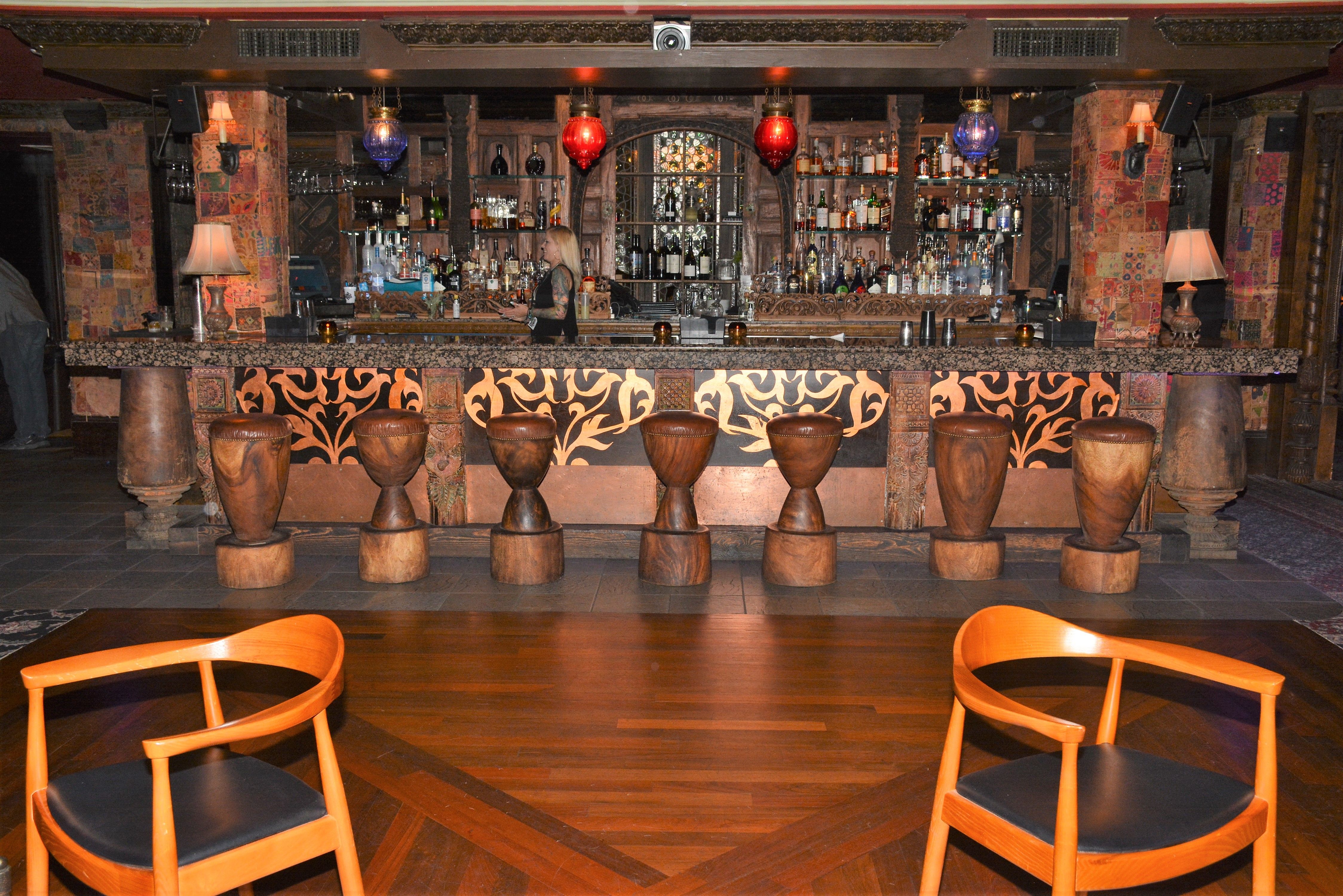 One Thursday a month, the Foundation Room does a special "Italian Night" dinner-a four-course meal that includes family-style spaghetti and meatballs in addition to a second entree, accompanied by an ever-changing menu of appetizers, salads, and desserts. Italian Night has proven to be so successful that the swanky venue has now decided to broaden its global horizons to feature other countries as well, approximately once a month, in what they are referring to as their "Dining Around the World Series." This past weekend, the Foundation Room kicked off the series by saying hola to Spain with a Spanish dinner that included flatbread with olives, Spanish tomato salad, paella, braised Iberian-style pork cheeks, and leche frita. They will next "voyage" over to neighboring France for a French dinner this July, just in time for Bastille Day. Other countries and menus are still in the planning stages.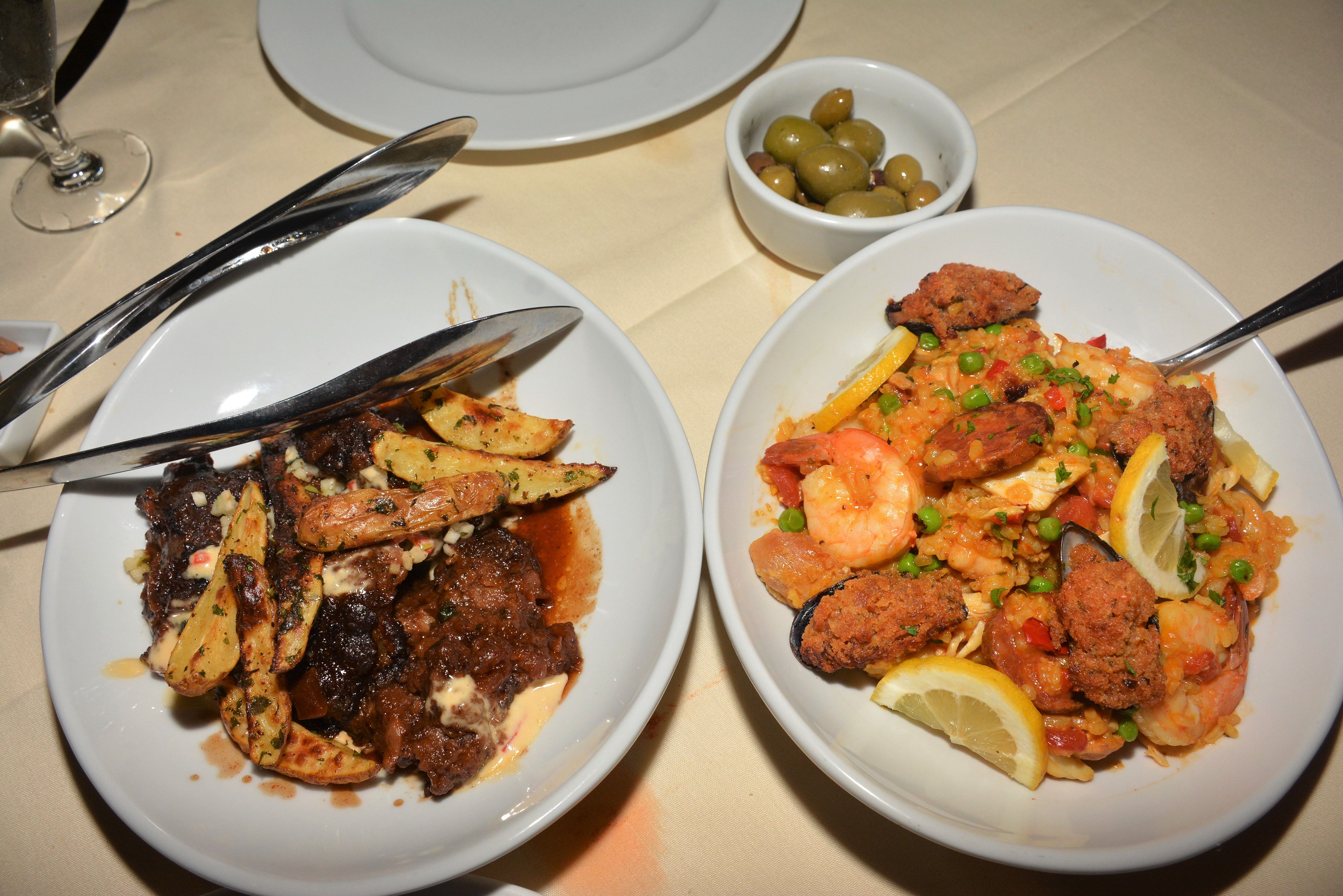 So, the Foundation Room is your chance to live like a VIP on a global scale-to feel like a world-class superstar. But you can also make a world of difference.
While you're reaping the benefits of this sultry spot-from good food and nightlife to concert perks and unmatched atmosphere-know that you're giving back as well. With your help, the House of Blues and the Foundation Room support the Music Forward Foundation, which is a nonprofit that aids young people in launching careers in various areas of the music business. Overall, this is an exclusive and elegant experience for a good cause. I guess you could say it's the best of both worlds.
For more information about the Foundation Room, the House of Blues, or the Dining Around the World Series, go to

houseofblues.com/neworleans/fr or contact Brittany Roberts at brittanyroberts@livenation.com.