Prepare your best covered-powdered-sugar outfit, because Beignet Fest is back! On September 25 from 10 a.m. to 6 p.m., Beignet Fest will kick off festival season in New Orleans City Park. New Orleans lost a defining characteristic due to the COVID-19 pandemic causing the cancellation of many festivals. So, it's crucial to make up for lost time. Arrive with an empty stomach and eat twice as many beignets all ways!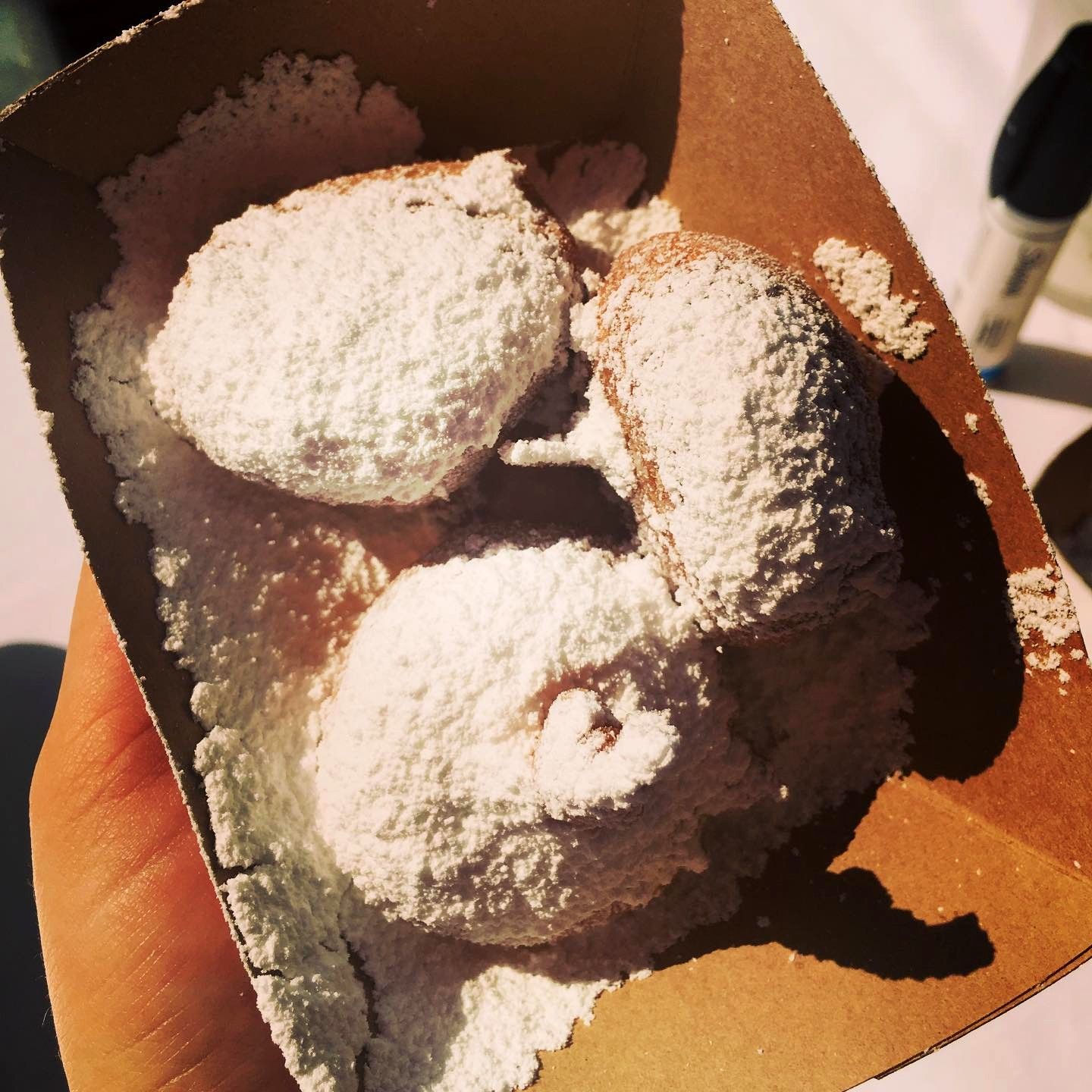 Not that anyone is questioning the proposition of throwing a festival dedicated to eating little delicious doughnuts, but if they were, Beignet Festival founders Amy and Sherwood Collins would say that they are drawn to a larger purpose. Amy and Sherwood realized through their experience with their son, Liam, that New Orleans is lacking in opportunities and support for children with autism. Children with developmental delay require specific accommodations, and too often do not receive them. These children deserve the opportunity to participate in activities just like all kids. Amy and Sherwood Collins want to help establish crucial programs and support to create a safe and fun learning environment for all children. It remains Beignet Fest's mission to support local autism programs.
Help support this mission with your purchase of a $20 ticket, although you can bring your children who are under 4 years old for free! With a sweet beignet in hand and a savory beignet in the other, enjoy live music from Daria & the Hips Drops, Imagination Movers, and more! A full lineup and menu of food vendors will be announced later this summer. After dancing to beignet-eating-tunes, make a stop at the Abita Beer Garden, and then head to the artist market and find something unique!
Tickets to the festival are on sale now at beignetfest.com. This year, all tickets must be purchased online, and there is a limit of six tickets per order.