Street art has always been a form of protest. The act alone—catching passers-by off-guard via an undesignated, defaced public space—is like a neck-tattoo blemishing the black-tie attire in a board room, thrusting a big fat middle finger in the face of Robert's Rules of Order—and, often, the law.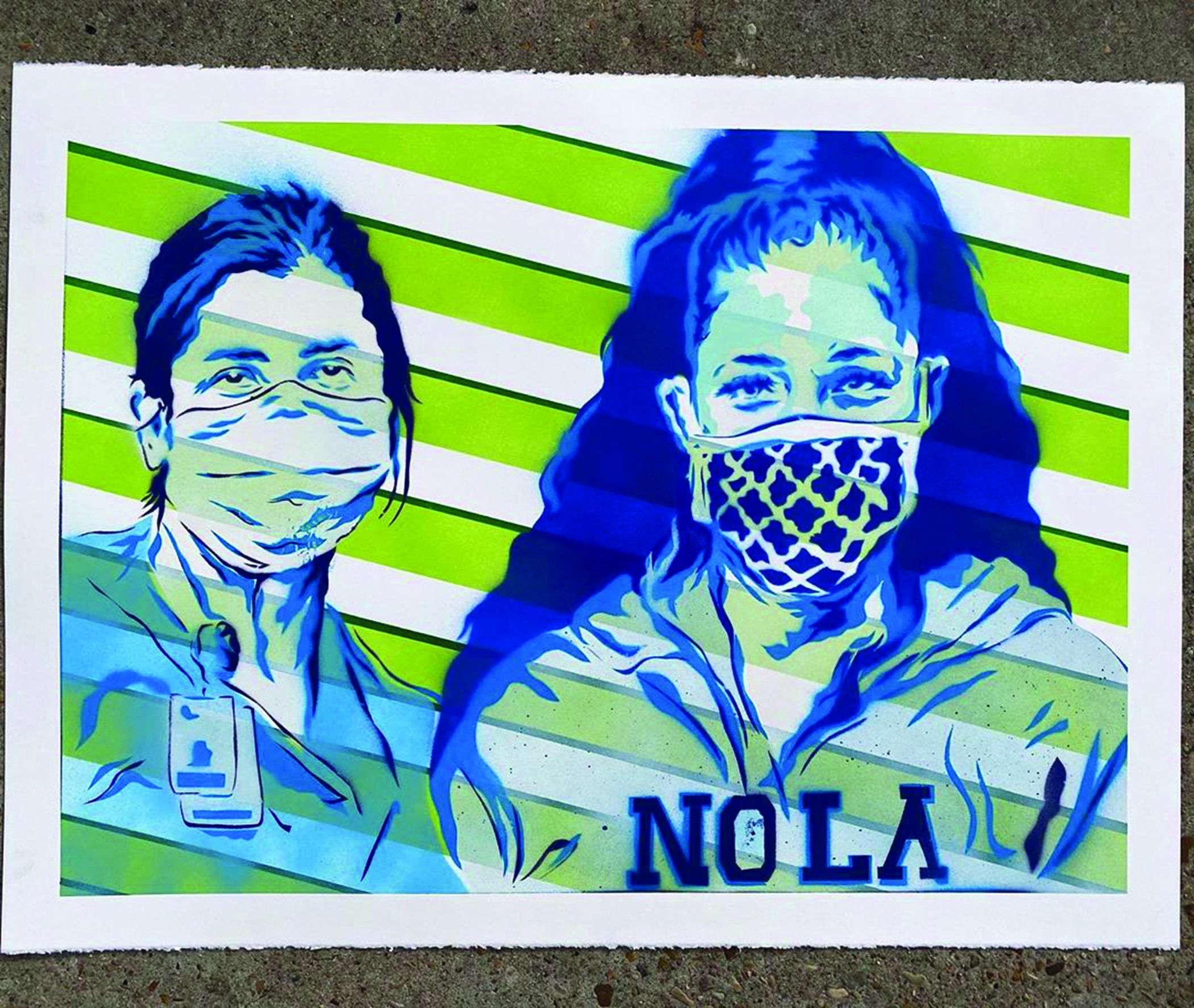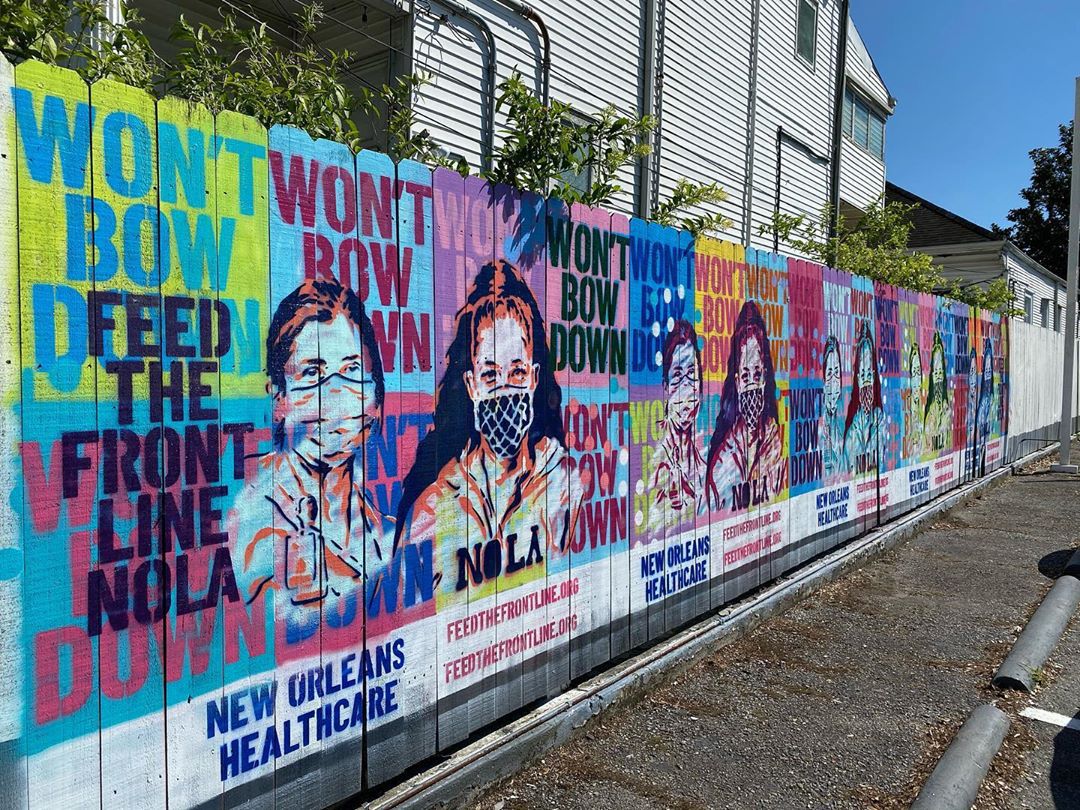 Since the turn of the millennium, however, street art has come to not only be accepted, but expected in urban environs. Artists like Banksy—now a household name whose stencils can transform a stale surface into a multi- million-dollar exhibition piece —not only brought graffiti to the mainstream, but turned the perception of its painter from anarchist to rock star.
Commercialization has no doubt defanged the act itself, but the artist's message remains no less poignant. In fact, creating a legal outlet allows artists to step out of the shadows and champion causes beyond their canvases. In a year butchered by a global pandemic and perpetual racial injustice, several New Orleans muralists have sprayed outside the lines to help those in need.
You've most likely seen Houzenga's work around town—literally on the streets. His vibrant pop-art murals can be found cruising the city, decorating commissioned cars. However, his work came to a halt with the lockdown this past February.
"When [COVID-19] first set in, I was broke and very scared," recalls Houzenga.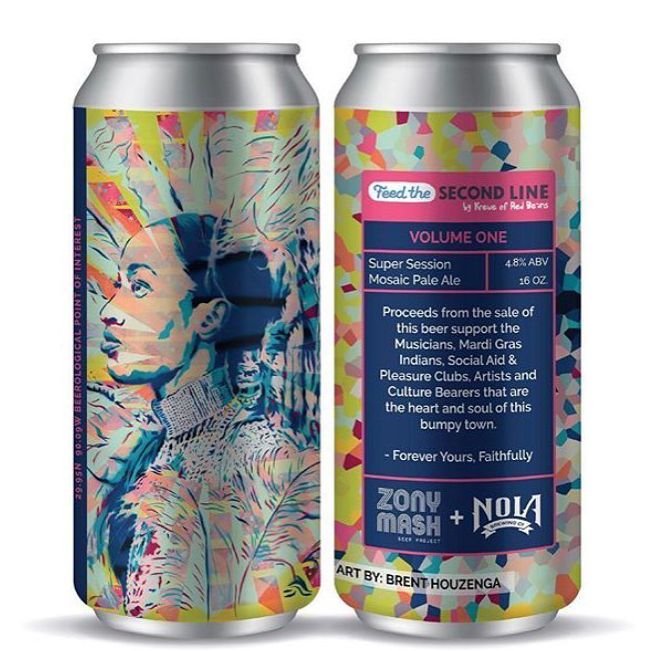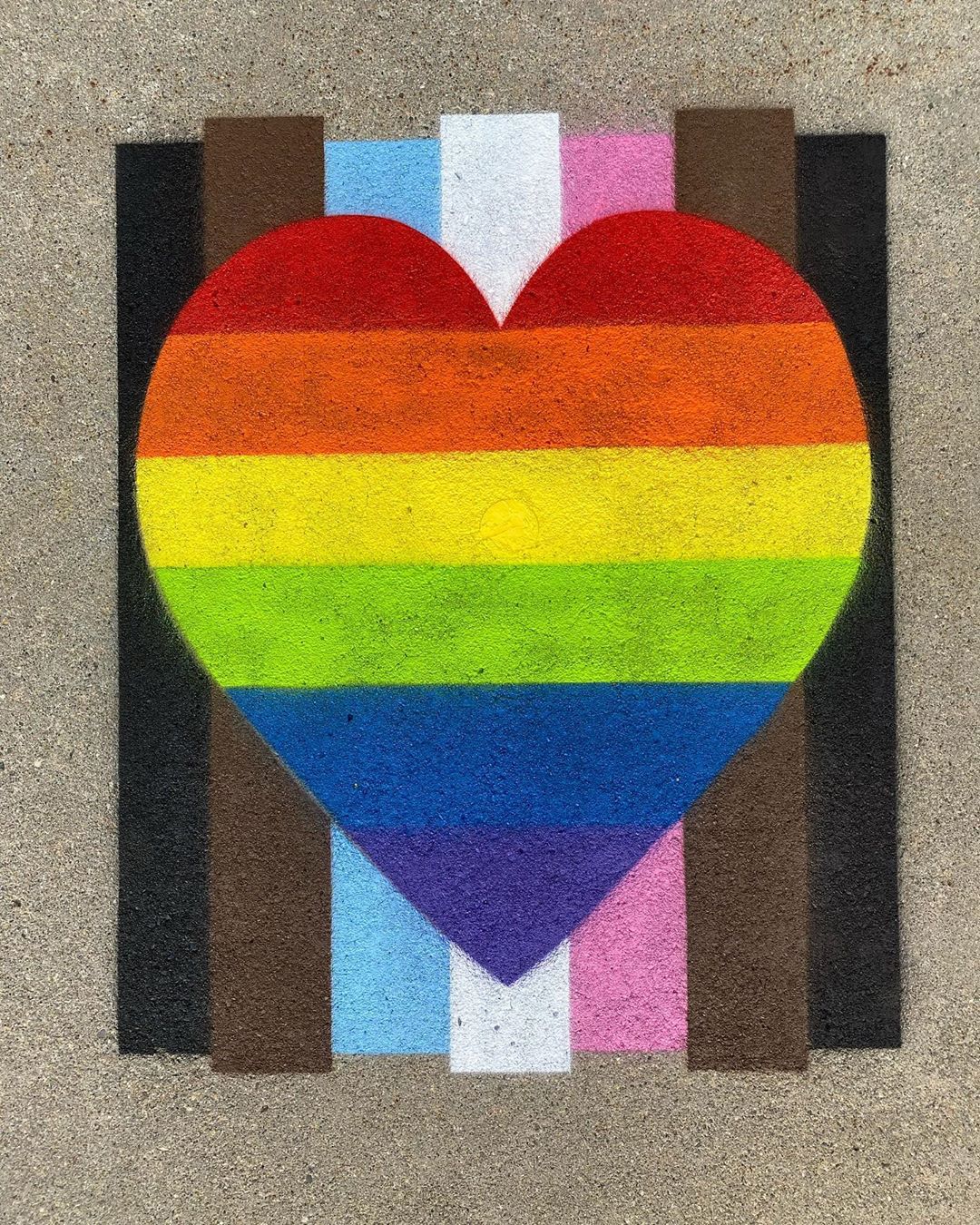 He initially found his stride at the beginning of the year, producing artwork for local fundraisers Feed the Front Line and its follow-up Feed the Second Line , which remains ongoing. Providing meals for frontline healthcare workers and local musicians respectively, the crowd-funded projects also provided income for local musicians and artists like Houzenga.
Initially commissioned to produce posters for the former effort, Houzenga would go on to design a mural recognizing healthcare workers just outside City Park. He also designed a first-edition beer can (a collaboration between NOLA Brewing and Zony Mash Beer), as well as a Dirty Coast t- shirt , and proceeds from both supported the later effort.
This past summer, Houzenga was hired to do an installation for the Flint Public Art Project in Michigan. His piece, intended to celebrate LGBTQ+ history, would grow to incorporate a call for equality for black and brown lives following the murder of George Floyd. His All-Inclusive Pride Heart , featured in 10 locations throughout the city, would later be incorporated into a Black Lives Matter mural in Baton Rouge.
As for upcoming projects, Houzenga is scheduled to host a three-week residency at Newman, teaching K - 12 children how to create his unique style of art.
"I just hope that I can continue to create work that is meaningful to people and relevant to the times we live in," he says.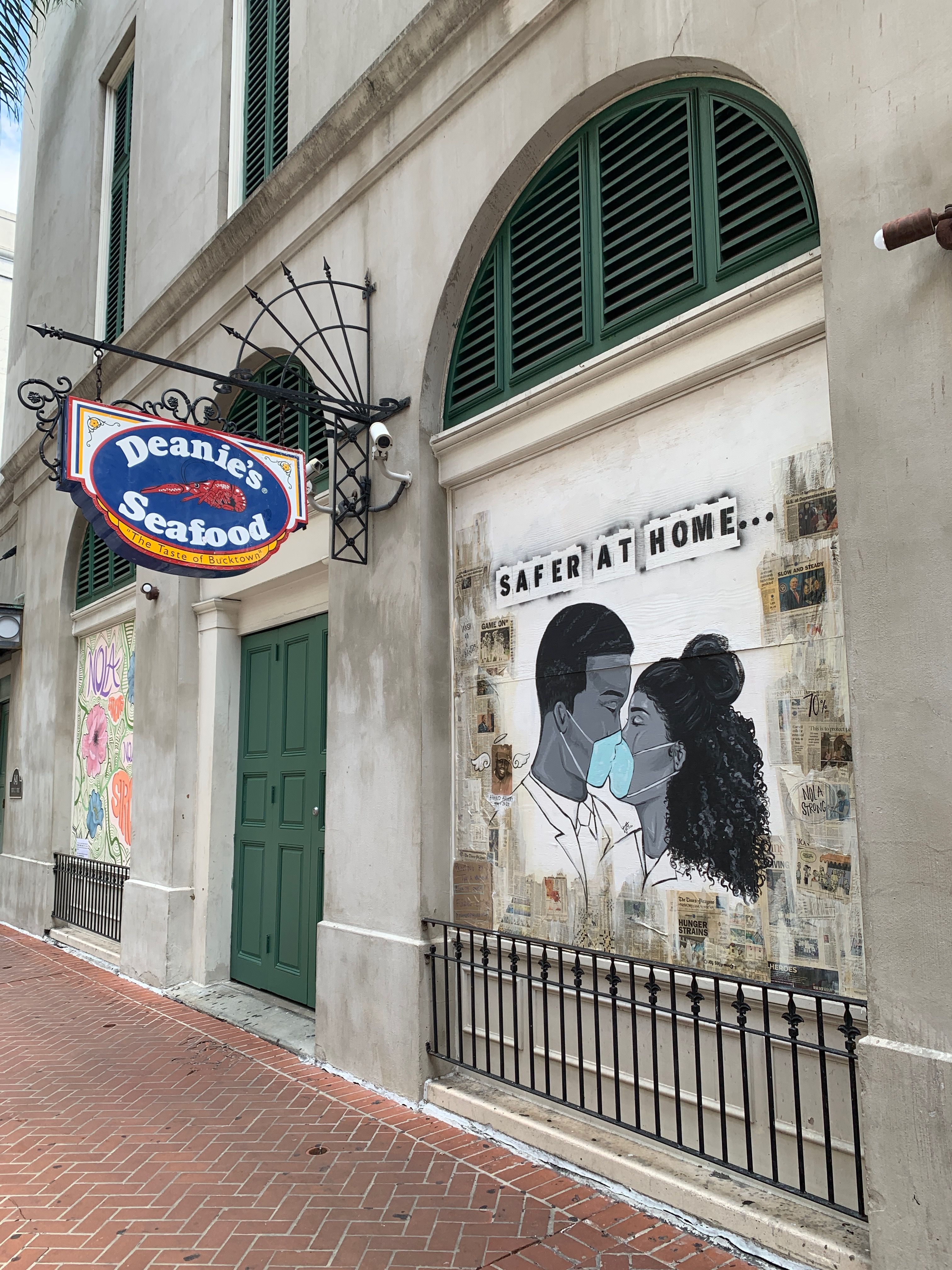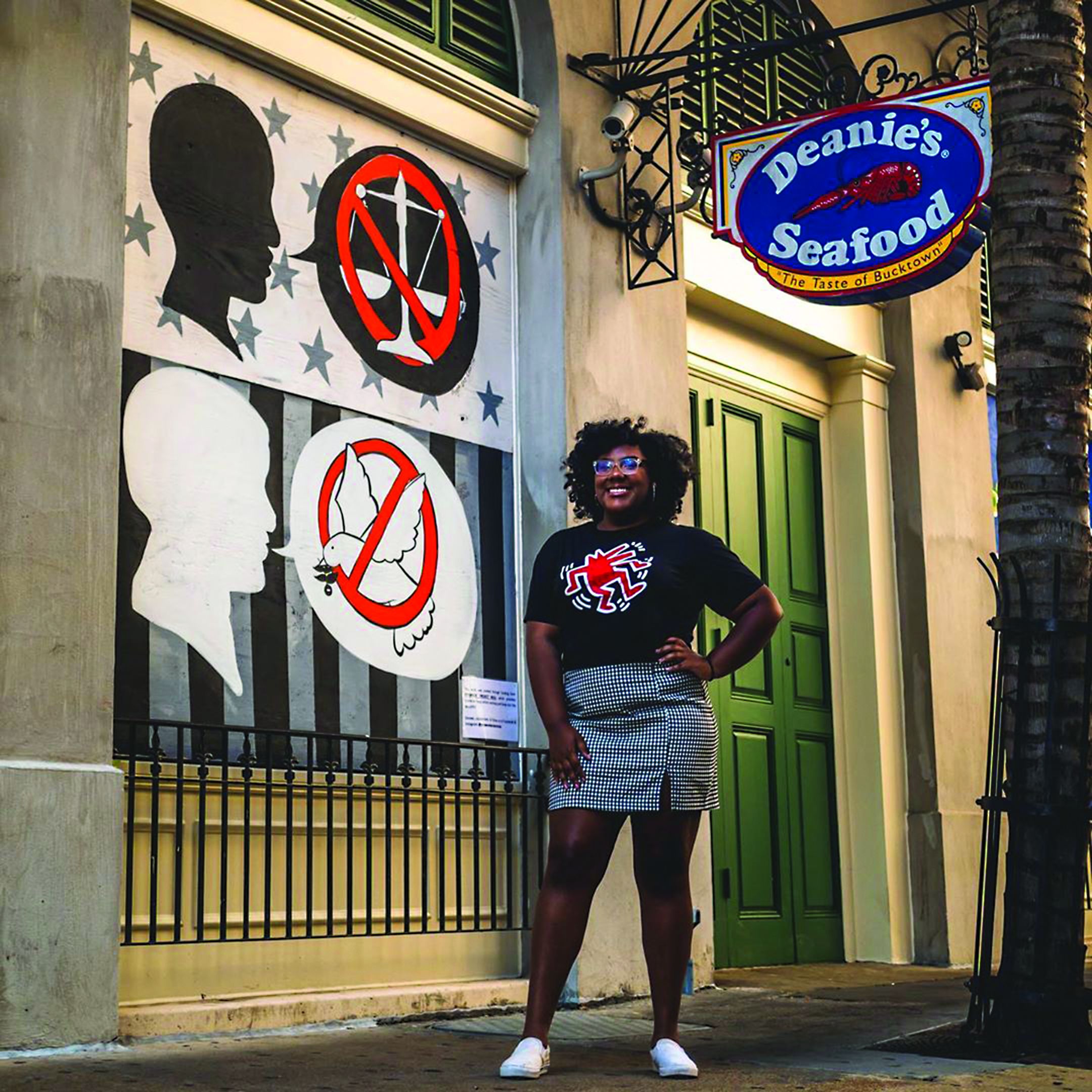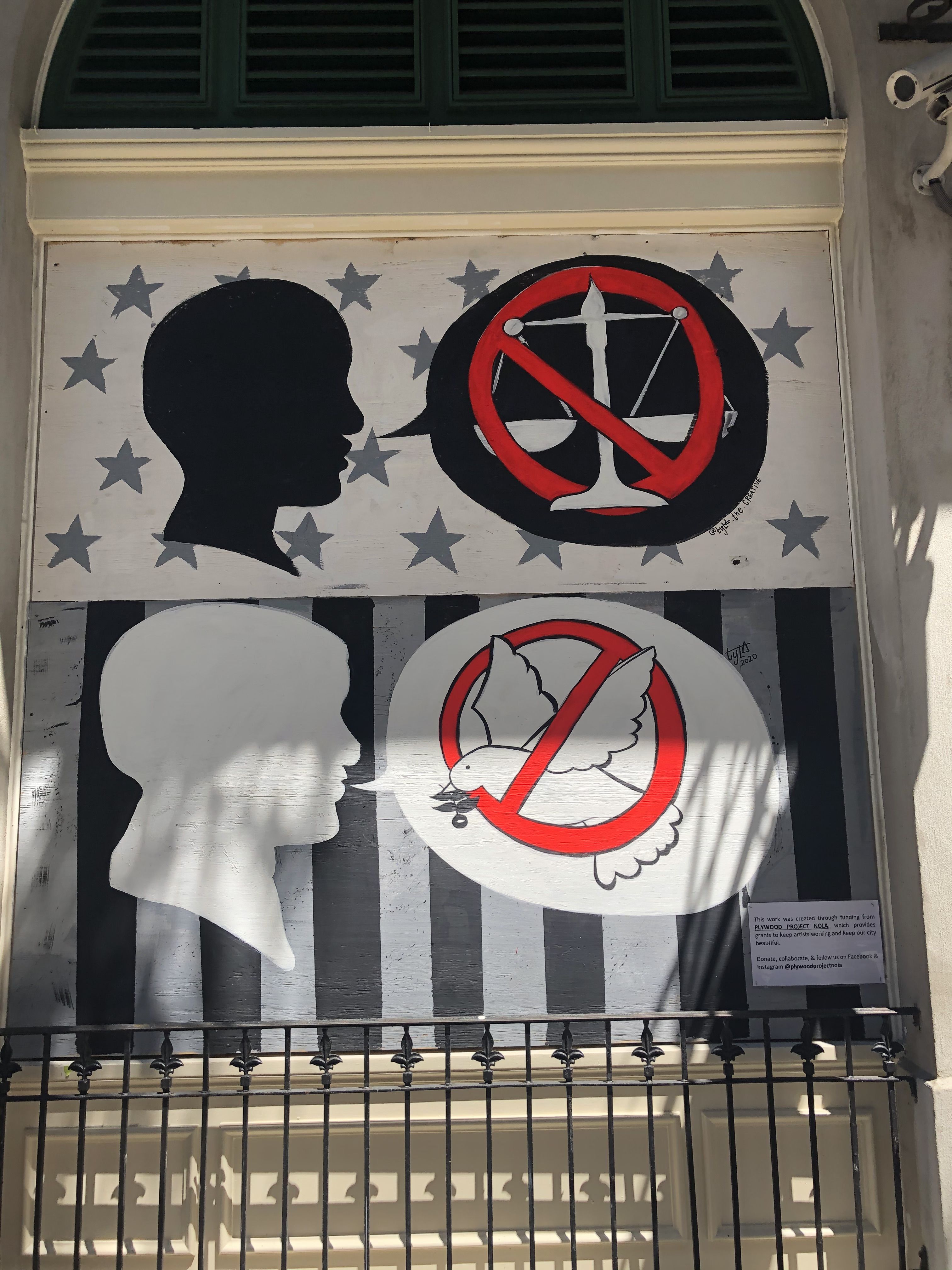 Plywood Project NOLA was conceived earlier this year as a way to support out-of-work local artists by hiring them to decorate the plywood put up on businesses closed during the pandemic. Founder Daniel Carlton commissioned 20 pieces over eight weeks using a GoFundMe , allowing him to pay artists for two days of work. However, he never imagined the project as a long-term effort.
"Originally, I thought, like many, that the pandemic would be under control by mid-year," says Carlton. "The original plan was to have an exhibition and auction off the pieces this past summer. As of now, there is no end in sight for the pandemic; the artwork is essentially serving as hurricane shutters for the businesses."
Carlton also could not have foreseen the eruption of country-wide protests following the deaths of George Floyd and Aubrey Brown earlier this year.
"At some point, this became the larger discussion that needed addressing," says Carlton. Nearly out of funds by this time, Carlton independently hired local artist Tyla Maiden (aka @tyla.the.creative ) to illustrate images empowering the call for justice on the project's last two works, outside Deanie's in the French Quarter.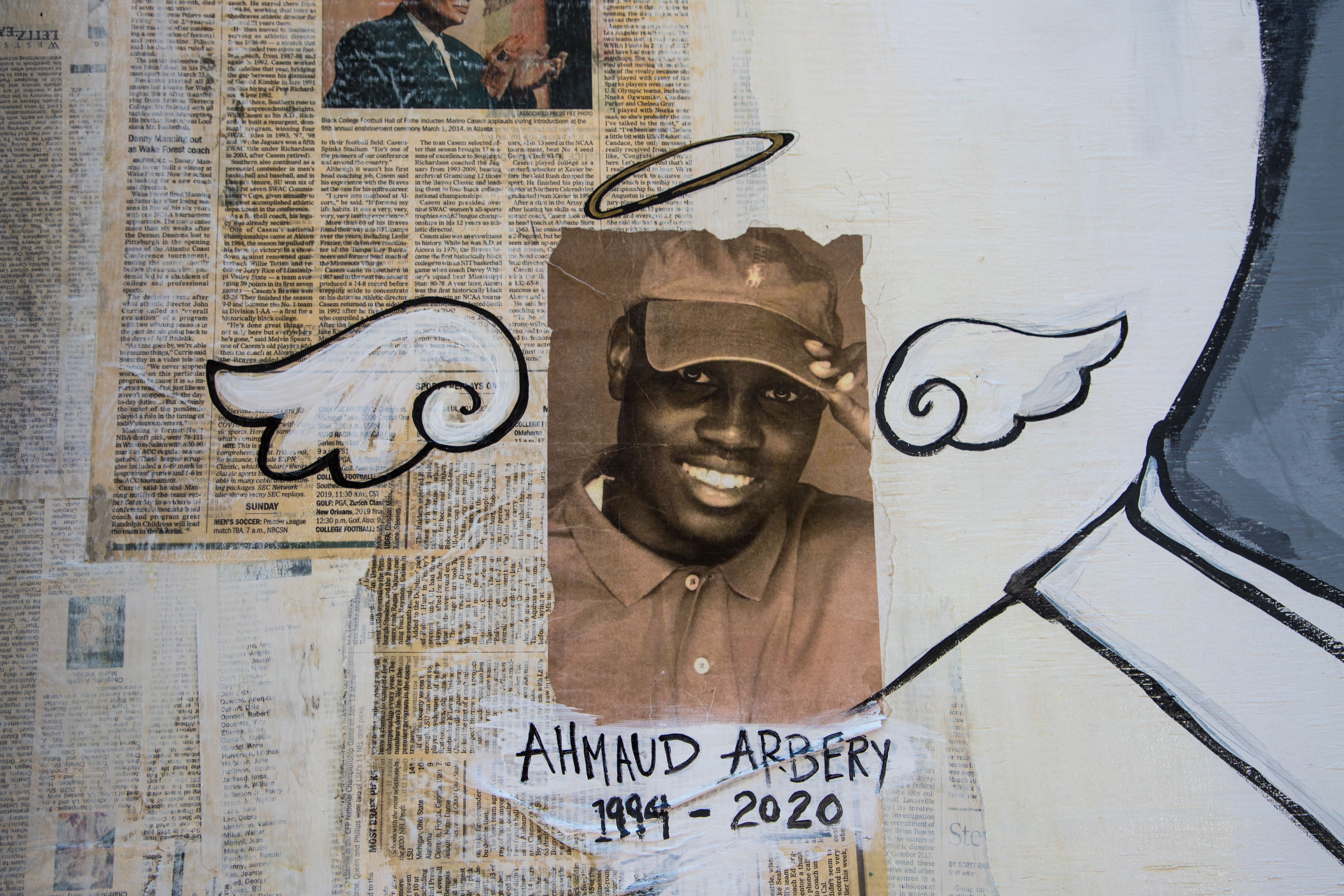 Like COVID, police brutality and unequal application of the law for those responsible continues unabated in America.
Carlton, whose day job is designing curriculums for schools throughout nearly a dozen states, has little bandwidth these days to plot Plywood Project NOLA's closing chapter; with school districts frantically closing and reopening on a day-to-day basis in response to COVID, his free time is a finite resource.
"One day, I would like to organize the auction of the final pieces," says Carlton. "Until then, the pieces remain up for sale. Ultimately, the project gave a platform to many of the artists, which has helped them gain recognition and subsequent work, so I definitely think it was successful."
.............................................................................................................................................................................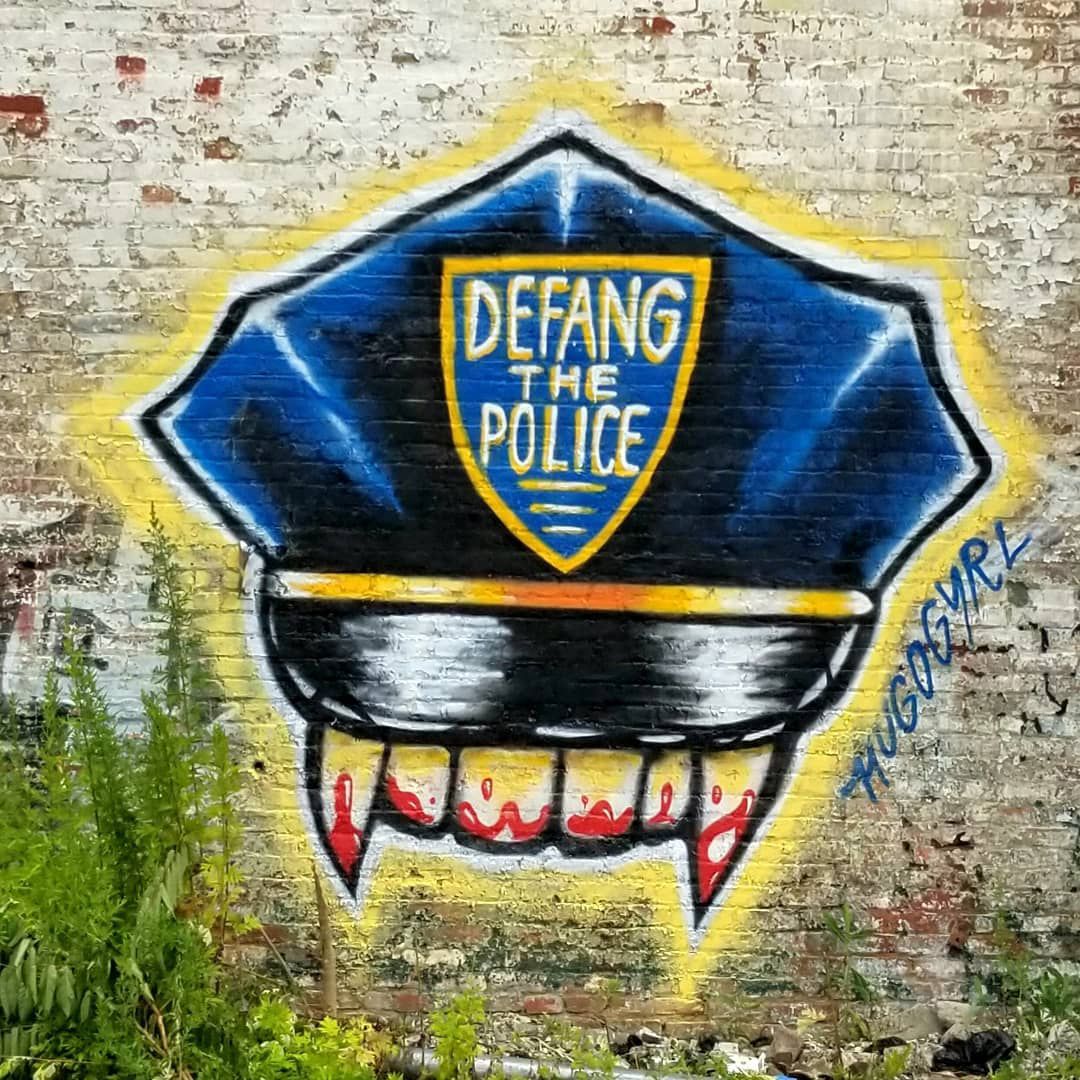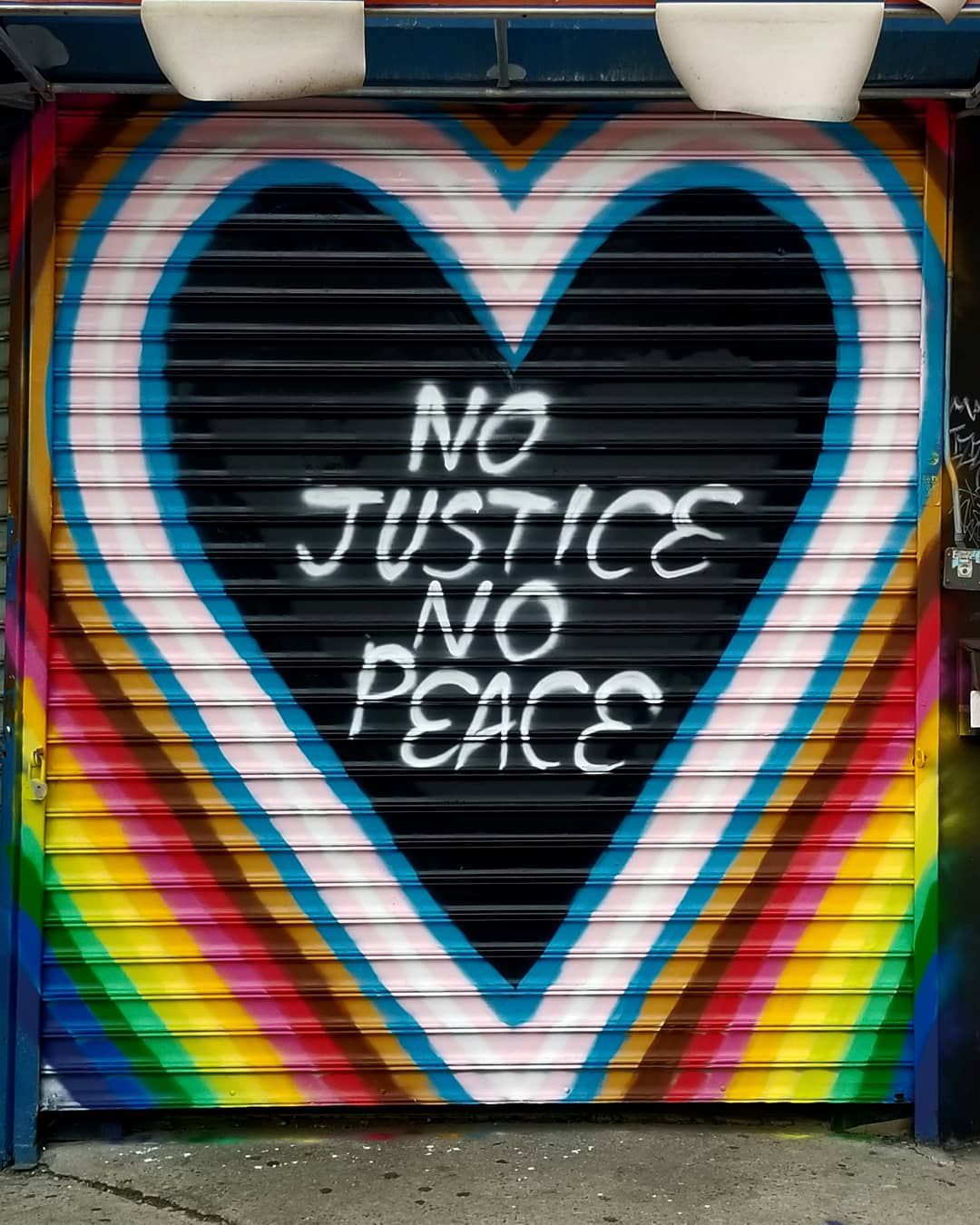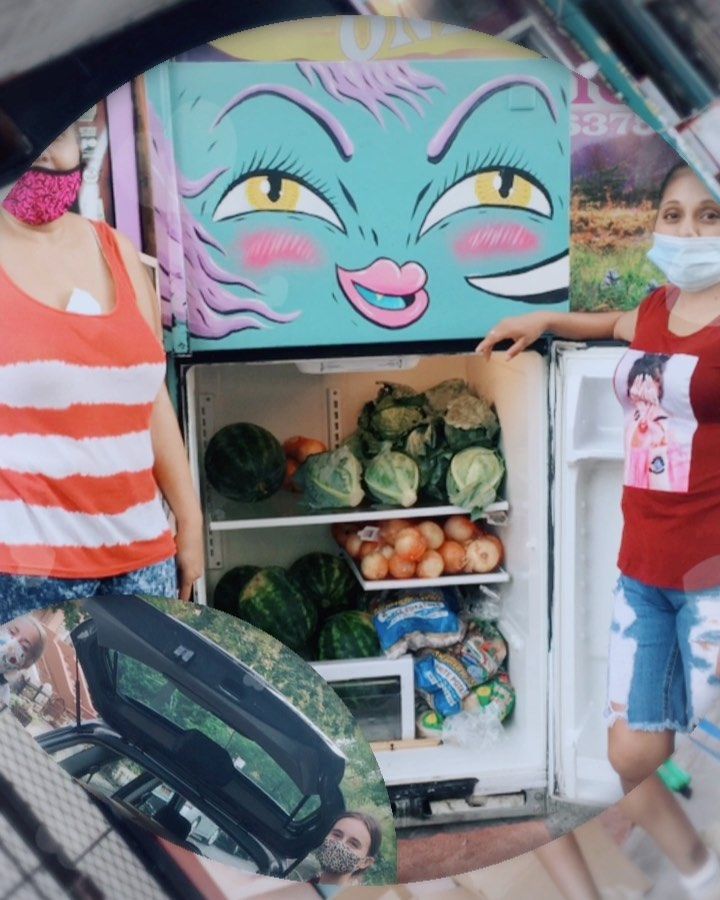 Hugo Gyrl IG: @hugogyrl—Brooklyn-born, NOLA-based Hugo Gyrl (sometimes styled "You Go Girl!" on her murals) has been in NYC since the start of the pandemic, but her community activism remains an inspiration. She recently painted a number of public murals supporting Black Lives Matter and LGBTQ+ rights throughout her hometown. She also provided artwork for The Friendly Fridge (IG: @thefriendlyfridge), providing free food to those struggling during the pandemic.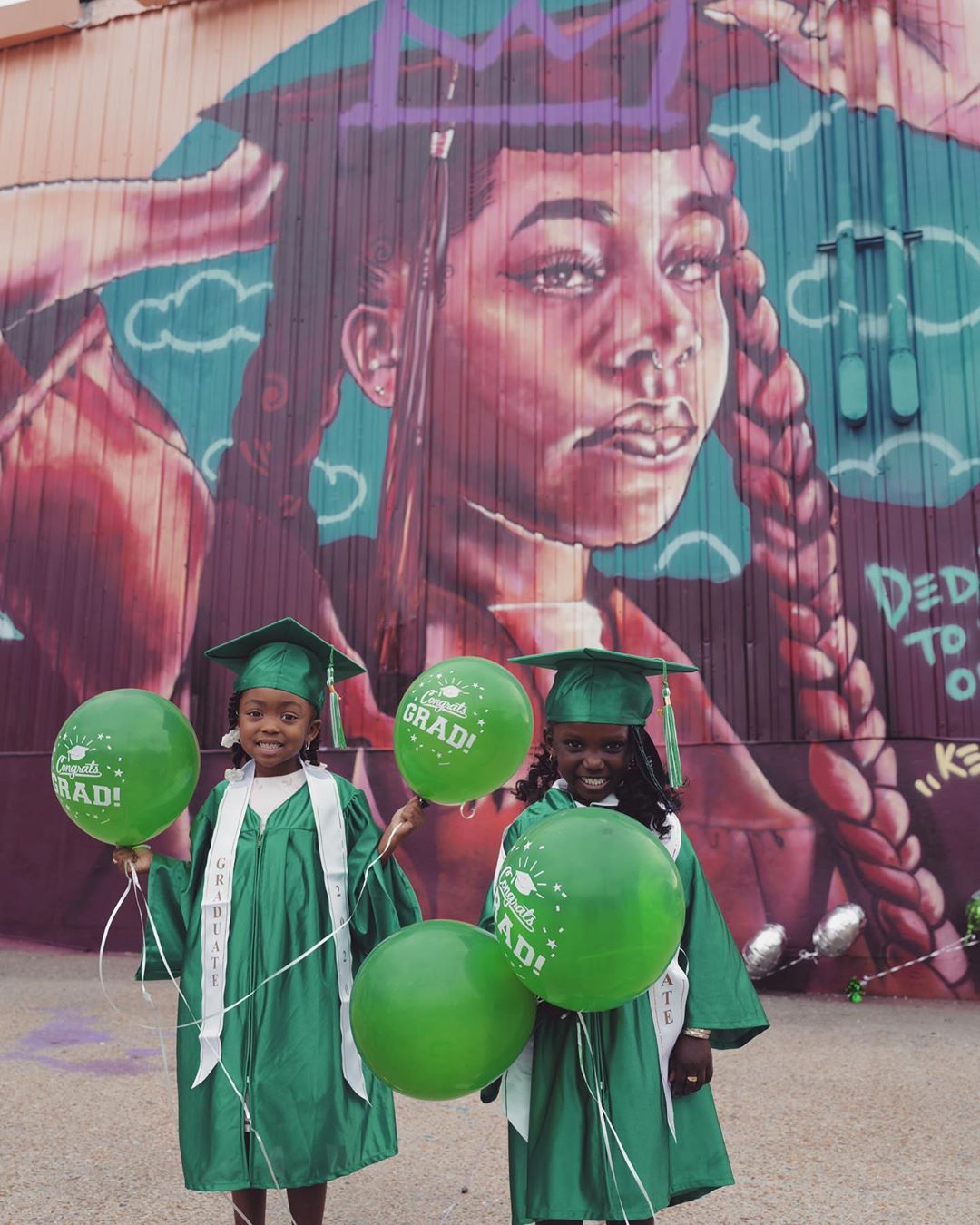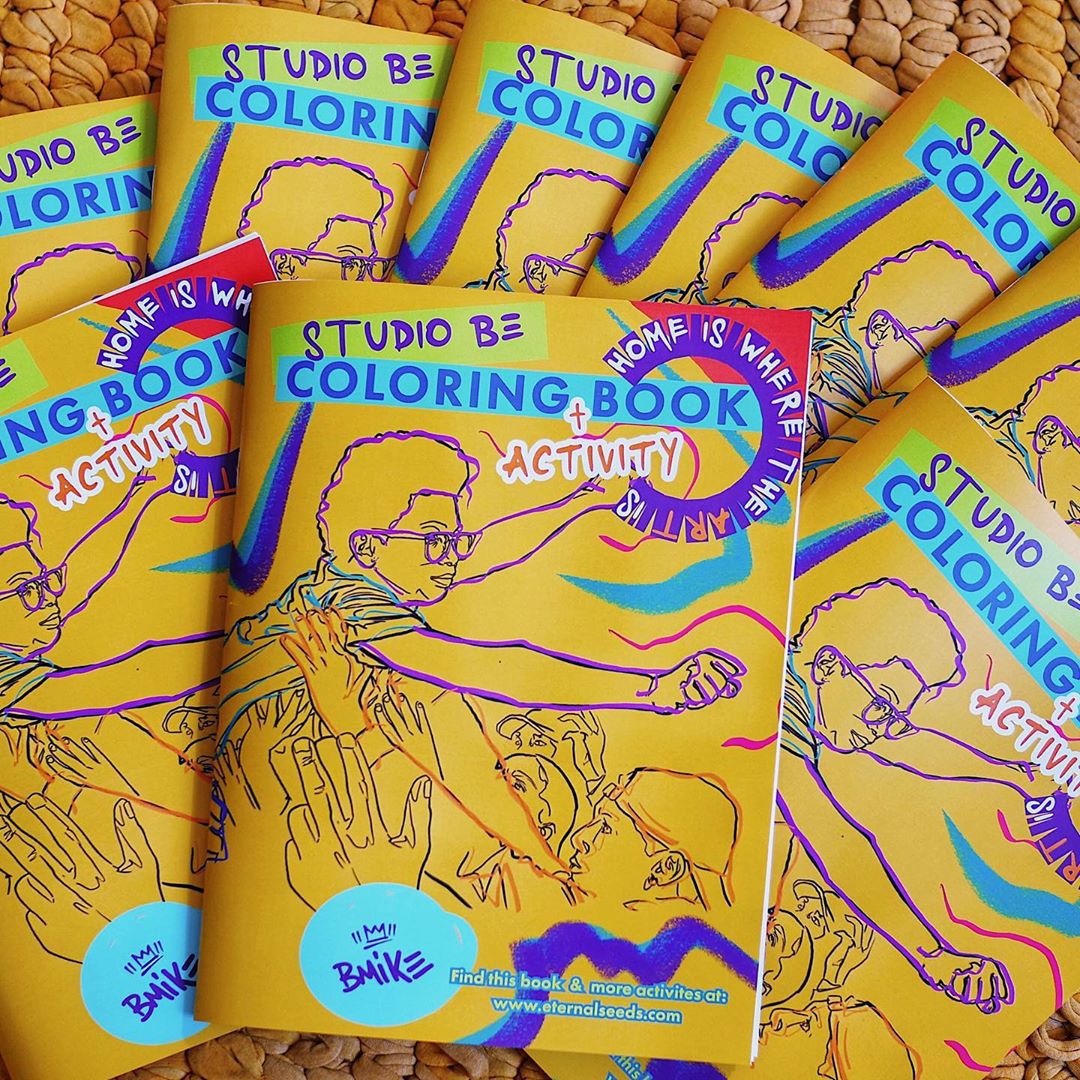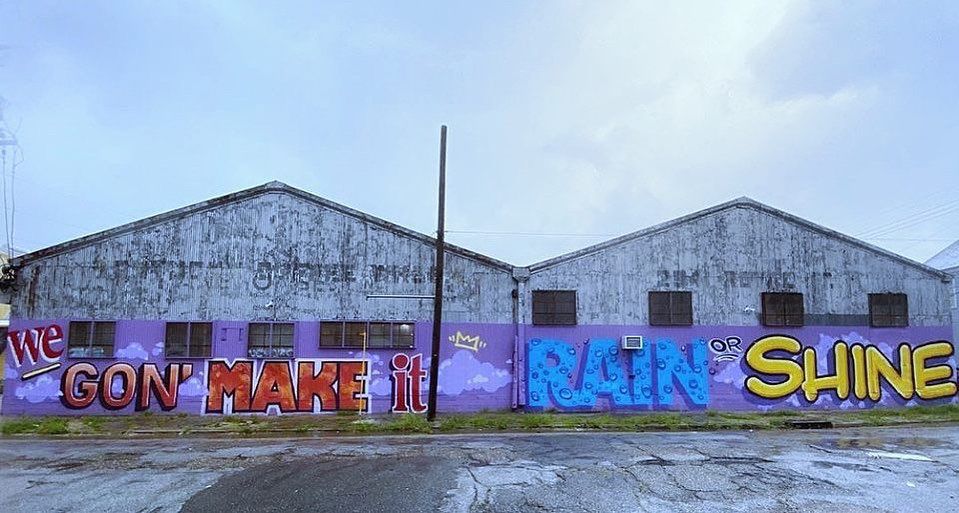 Brandan "bMike" Odums & Studio Be IG: @bmike2c | @studio_be_ @belite_504 —The Studio Be artist/activist painted a mural honoring New Orleans high school grads who couldn't receive their diplomas in person earlier this year. Studio Be also shipped more than 2,000 "Stay at Home" art kits for children stuck at home during the pandemic and hosted the "Radical Freedom Dream" workshop series this past summer, allowing student artists to creatively respond in defense of Black Lives.






Here is a gallery of works by other New Orleans street artists created in 2020, some promoting activism, others just to cheer us up during these difficult times.